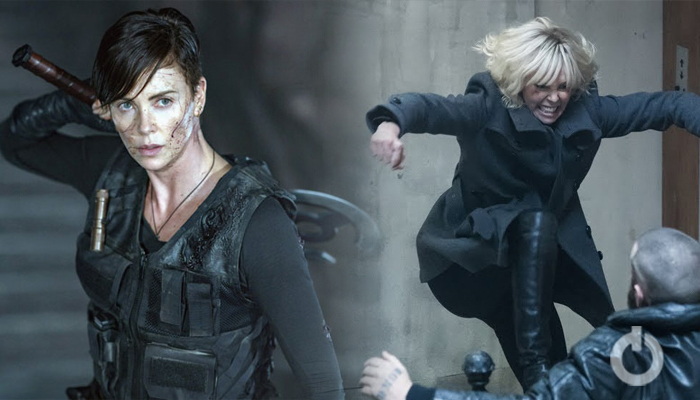 For the last 25 years, Charlize Theron has proved herself as one of the best and brightest performers in Hollywood. She is a versatile actress. She has established herself in different genres. This includes drama, action, comedy, and others. Theron has continued to prove herself as a top-grade talent. If I talk about action films, Theron fighting villains on-screen has been loved by moviegoers. Now let's have a look at the 5 best fight scenes of Charlize Theron:
1. Church Massacre – The Old Guard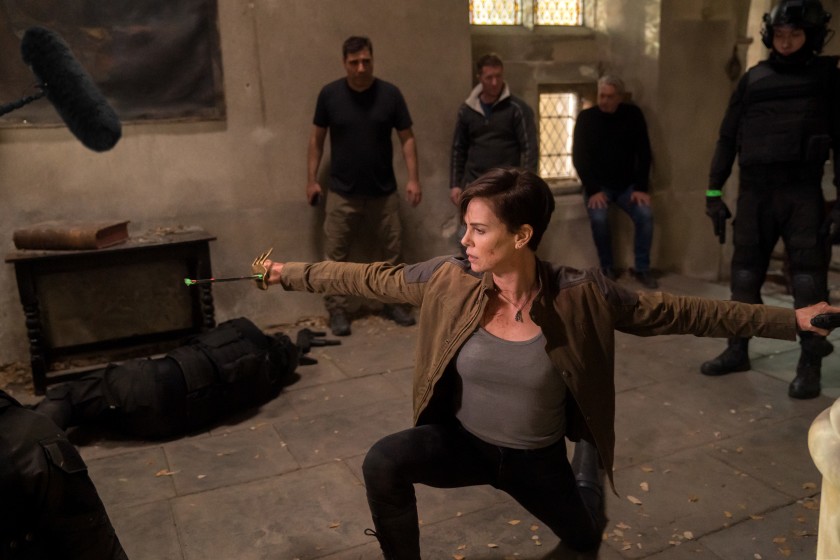 The name of Theron's character is Andy in The Old Guard. She is an immortal warrior with regenerative abilities. In one of the scenes, she is surrounded by the soldiers of Steven Merrick. Using just a sword and pistol, she fights them all and also dismembers a few limbs. You can hear Ruelle's haunting track "The World We've Made" playing in the background.
2. City Destruction – Hancock
In Hancock, Mary Embrey, played by Theron, gives Hancock a hint of her own hidden powers. As a result of this, they fight against each other in a no-holds-barred display of flying and reckless destruction. Mary picks up a truck and crashes Hancock to the ground. Later, Mary manipulates water for creating a series of cyclonic disturbances.
3. Apartment fight – Atomic Blonde
Atomic Blonde had some of the best action sequences. But I have to specifically mention here about the apartment fight scene. Lorraine (Theron) has to escape from her Berlin apartment. But she is stopped by the policemen. She uses the best she has with her to defeat them. For example, she wraps a hose around a policeman's arm so that he drops his gun. She then uses the same hose to strangle one of them. She strikes down the others with kitchen implements like pans.
4. Desert Duel – Mad Max: Fury Road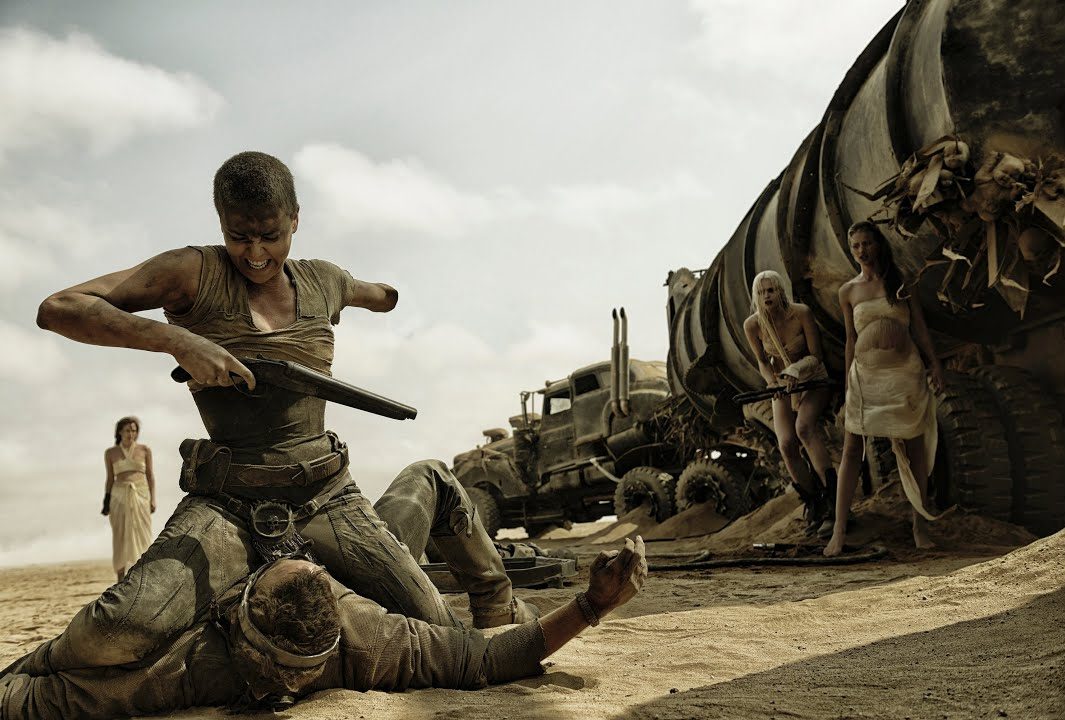 Mad Max: Fury Road features a lot of vehicular scenes with excellent practical effects. In one of the scenes, Imperator Furiosa (Theron) engages in a hand-to-hand duel with the main hero Max. Max is chained to the 'War Boy' called Nux. When Max waits for one of the Five Wives to cut down his chain, Furiosa charges at him. Despite Nux being chained to Max, he gets dragged into the fight. A few moments later, Max overpowers Furiosa.
5. Stairwell fight – Atomic Blonde
In terms of action choreography, Atomic Blonde is considered to be Theron's best film. In one of the scenes, Lorraine fights against two adversaries in a staircase. They are kicked, punched, and stabbed and they fall down the stairs. At a point in time, both sides get tired of fighting. In a few scenes, we can also see Theron's character taking a breather instead of fighting continuously.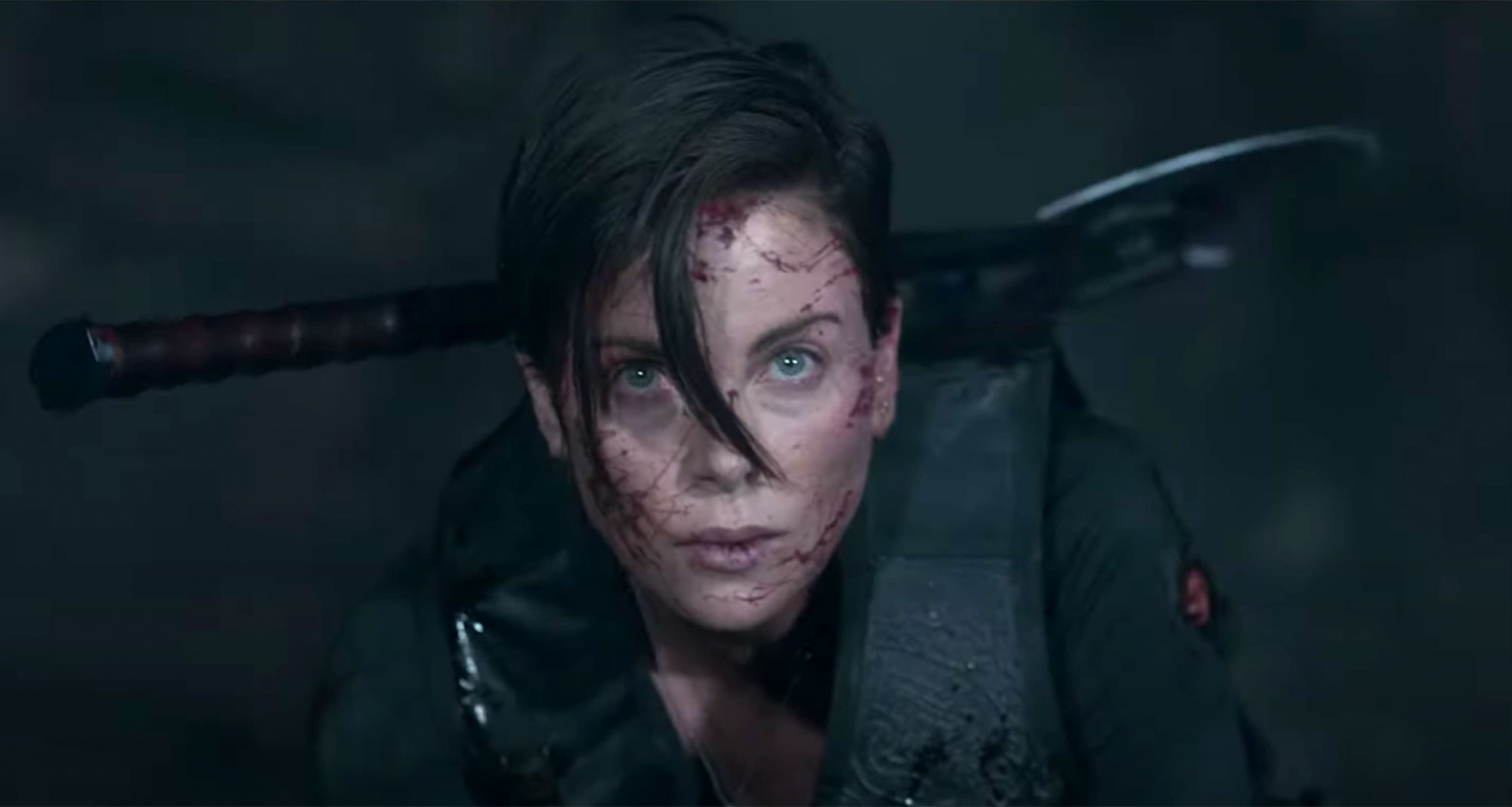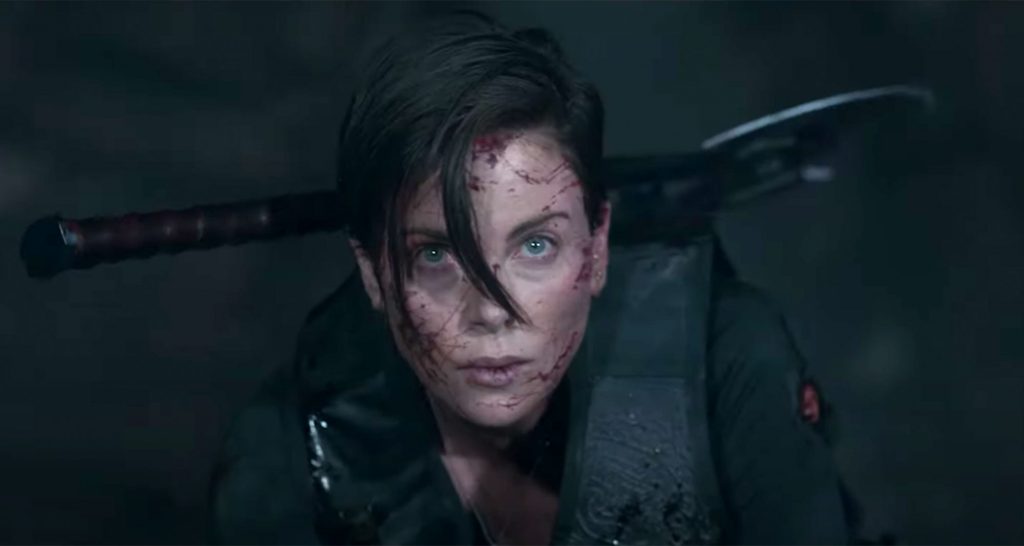 So these were the best fight scenes of Charlize Theron in action movies. With movies like Atomic Blonde 2 and The Old Guard sequels headed our way, we'll surely get to see some more amazing fights involving her. She might even get to do some of it in the upcoming Fast & Furious movies.
Which of the aforementioned fight scenes did you like the most? Let us know in the comments.
Follow us on Facebook, Instagram & Twitter for more content.
Also watch: