Movies
Top 10 Funniest Movies Based on High School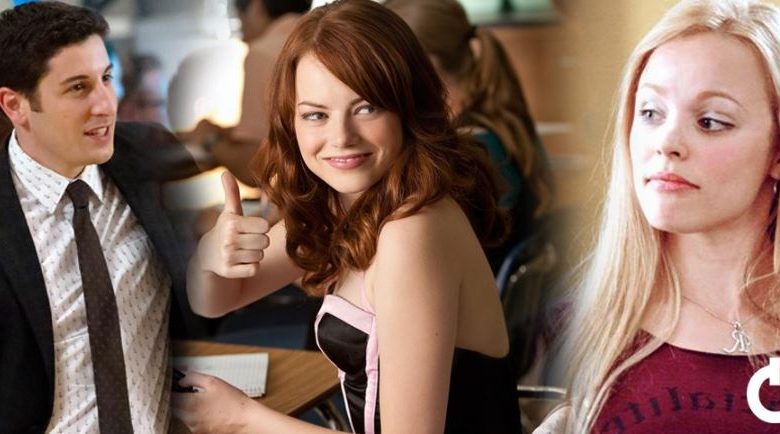 Most of us had the best time of our lives when we were in high school, causing all kinds of problems and having fun. And that is why high school comedy movies are so popular. We see our reflection in these characters and that is why we love them so much. These movies are incredibly funny, but they also remind us of a carefree time.
#10: Booksmart (2019)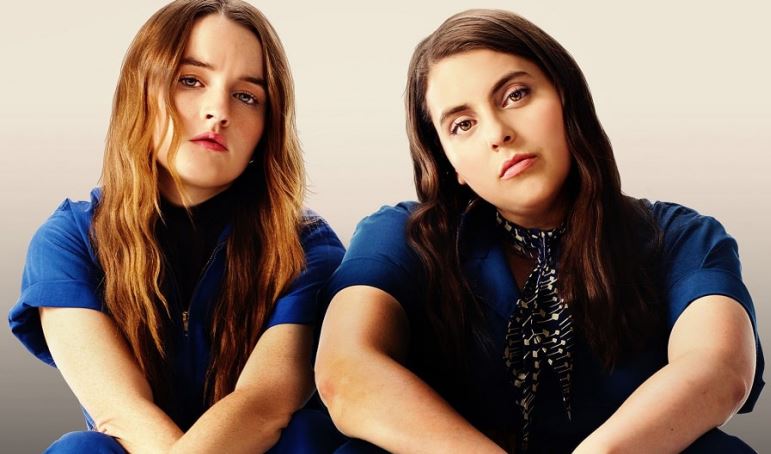 Olivia Wilde's directorial debut is as wild as you would expect it to be. But Booksmart is not just another mindless high school comedy, it is a very well written coming-of-age movie that is a plain joy to watch. The humor is all about smart kids doing dumb things and from what we have seen in the past, it can be pretty funny.
#9: Project X (2012)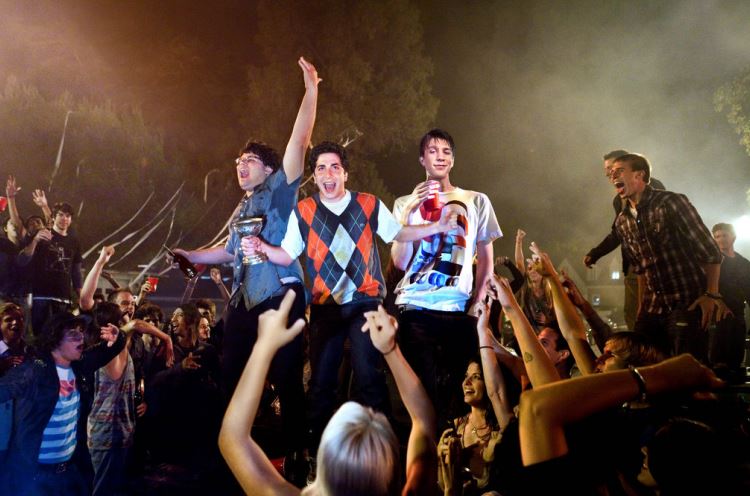 Project X allows you to channel your inner party animal as it features one of the grandest high school parties of all time. The party that will put all the other parties to shame. It is full of hilarious gags and it tells the story of three unpopular high school kids, who are very relatable in their quest to do something awesome. It does get a little over the top at times, but that only makes it funnier and more entertaining.
#8: Ferris Bueller's Day Off (1986)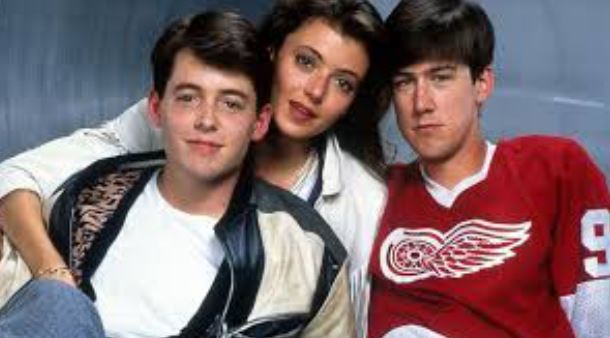 This iconic movie has entertained millions over the years, and it is still quite funny. All of us can relate to Ferris Bueller and his wish to take a day off from high school and have nothing but fun. It is easily one of the funniest movies of the 80s and a lot of credit for that goes to Matthew Broderick's charming performance, you just can't hate him.
#7: Easy A (2010)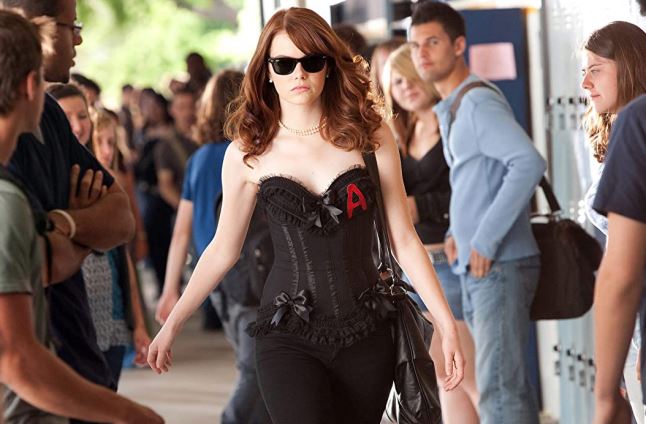 Rumors are a big part of the entire high school experience and Easy A highlights this aspect in the funniest manner. It is full of witty dialogue and a lot smarter than other teenage comedy movies. Emma Stone absolutely owns this movie and this movie ensured her success. The movie is very insightful and works well as a social commentary.
#6: Dazed and Confused (1993)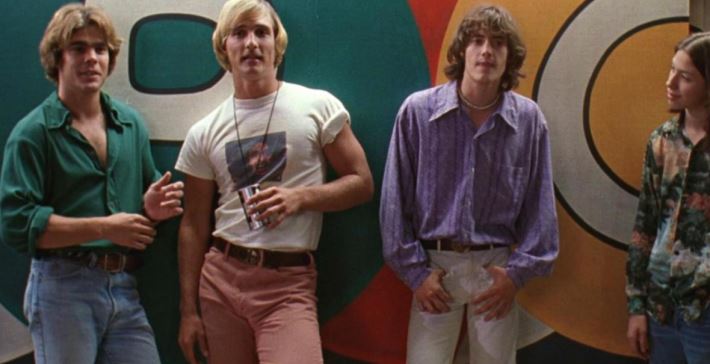 The last day of High School is a special day and everyone aims to have one last blast-off before graduating. Dazed and Confused is all about that, but it is a lot more bizarre and funnier than you could ever imagine. Drinking, smoking, hazing – this movie has it all. Just don't take the movie too seriously and you'll have a swell time.
#5: Mean Girls (2004)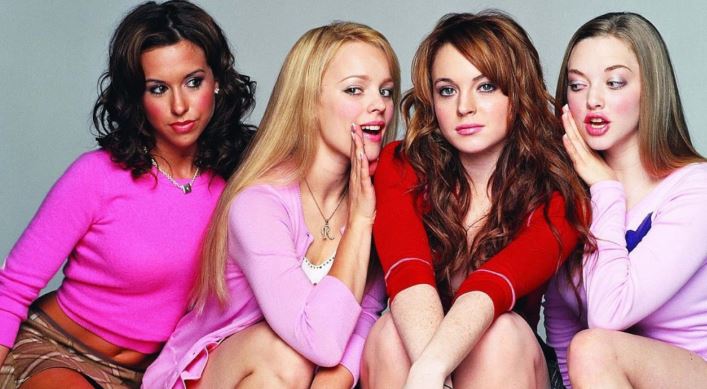 Any given list about the best teen comedy movies is incomplete without Mean Girls. Its script is really smart and creative. It never fails to entertain us as the characters are exceptionally well written and there are countless unforgettable moments. The movie is hilarious and at the same time, it manages to deliver a strong social message.
#4: The Breakfast Club (1985)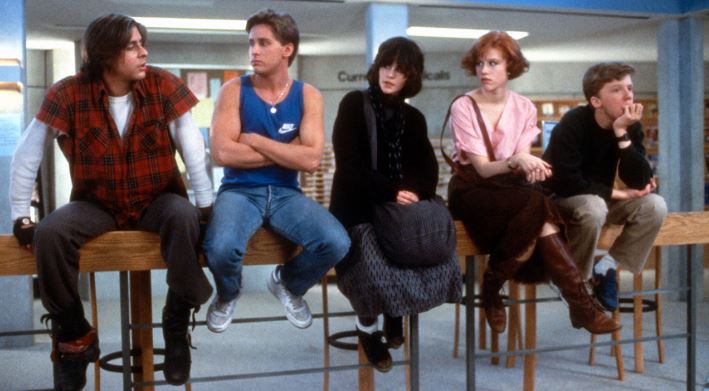 The Breakfast Club has the most relatable characters we have ever seen in a teen movie. We have met all of these characters in our lives. This movie is a lot more than just a 'teen movie'. John Hughes is a Genius when it comes to this subject and no one can match him. It is incredibly funny, and the bond you make with the characters makes it a wholesome experience.
#3: 21 Jump Street (2012)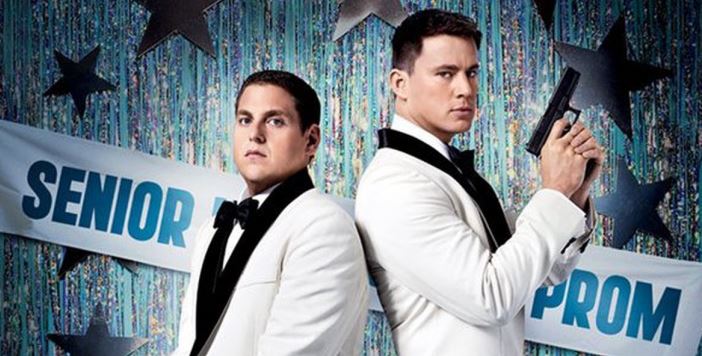 21 Jump Street is a hilarious Buddy Cop movie with countless laugh out loud moments. The chemistry between Jonah Hill and Channing Tatum is perfect. Even though we have seen this story play out before, this movie seems fresh and it is on par with the original TV series. You just can't miss this movie.
#2: American Pie (1999)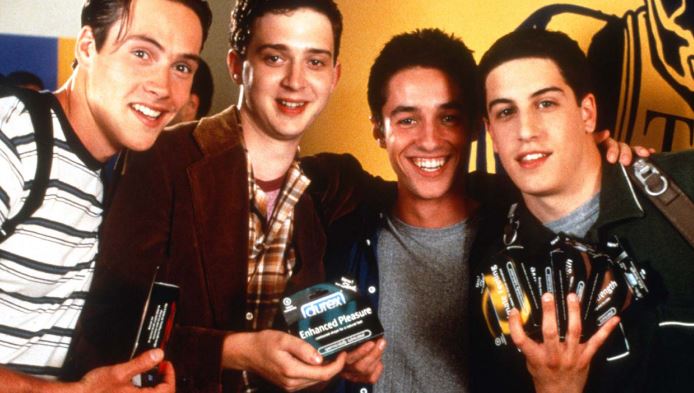 American Pie is an over-the-top absurd movie, and that is precisely why we love it so much. This movie has everything you want in a comedy movie – amazing characters, funny dialogue, and a hilarious plot. It is full of offensive jokes with a lot of original moments. It has been over two decades, and this movie is still as funny as hell.
#1: Superbad (2007)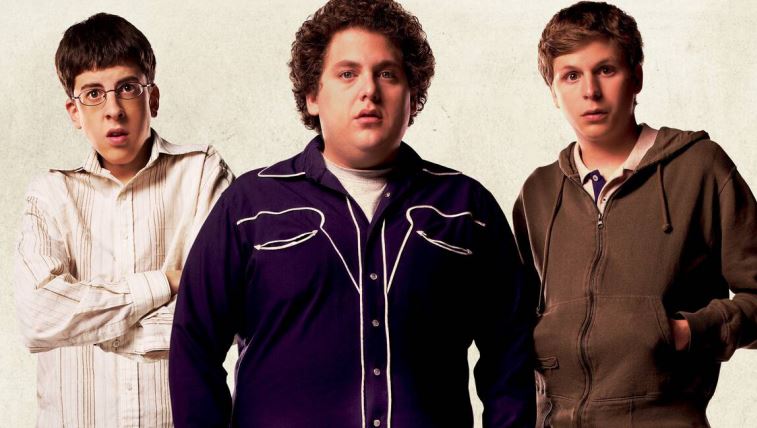 You will never stop laughing while watching Superbad. The movie holds nothing back and it is proud of its boldness. It is written superbly and it's purely original. The movie is hilarious in every aspect, but the best thing about it is its characters. Jonah Hill and Michael Cera are brilliant, and they never stop making us laugh.
Read More: