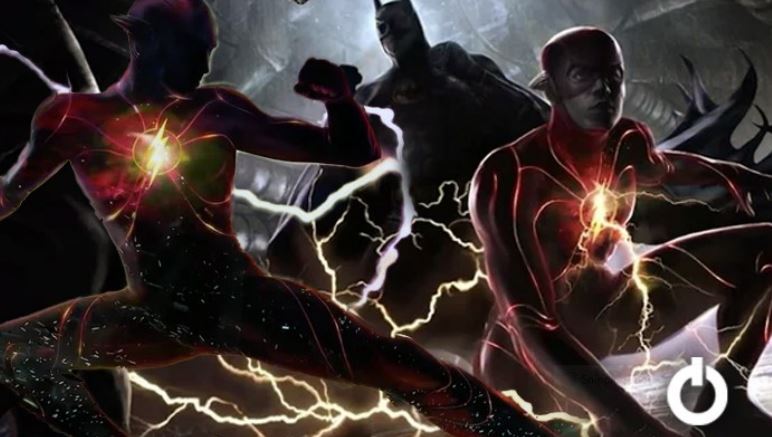 The Flash had a very small panel at the DC FanDome. Director Andy Muschietti, his sister & The Flash producer Barbara Muschietti, writer Christina Hodson and Barry Allen himself, Ezra Miller appeared in the panel. They confirmed how the Flash movie will follow the Flashpoint story & open up the Multiverse for all future DC movies & TV shows at the same time. The best thing that happened during the panel was the revelation of Barry Allen's new Flash suit. Andy Muschietti revealed new concept arts. Here look at the first image: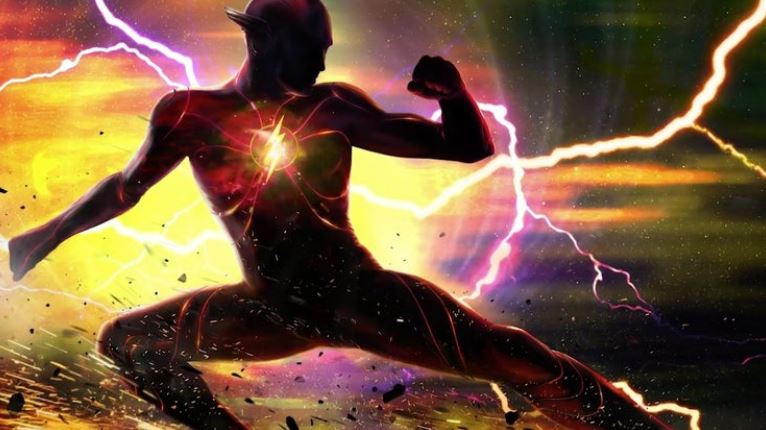 Yes, Barry Allen will get a more organic looking suit this time around. Furthermore, it was revealed that his new suit will indeed be designed by Batman. As we already know, Michael Keaton's Batman is going to appear in the movie. Here's a look at Keaton's old Batman teaming up with Barry in a multiverse crossover of the DCEU & Keaton's Earth-89: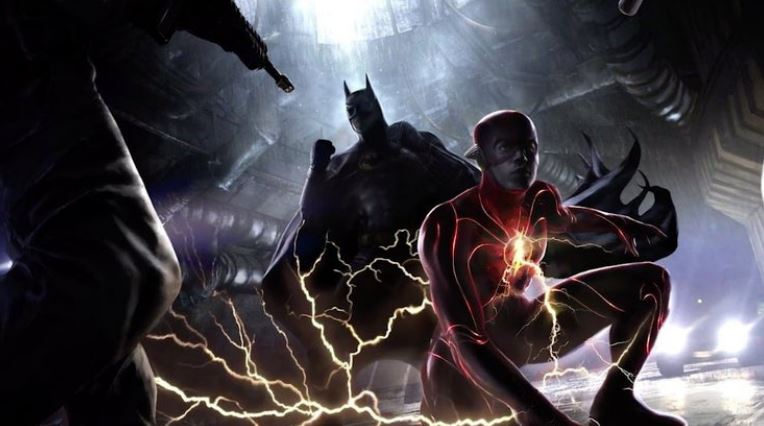 This was all from the panel of The Flash. Just day before yesterday, we found out that Keaton's Batman won't be the only one to appear in Flash. Ben Affleck's Batman will be back to send Barry off on a Multiverse adventure. So maybe, Barry's new suit will actually be designed by Affleck's Batman. That would make more sense than Keaton' giving Barry his new suit because Batfleck has already spent one movie with Barry. He has seen Barry's old suit and with his brains and resources, he will have come up with this organic new comic accurate Flash suit.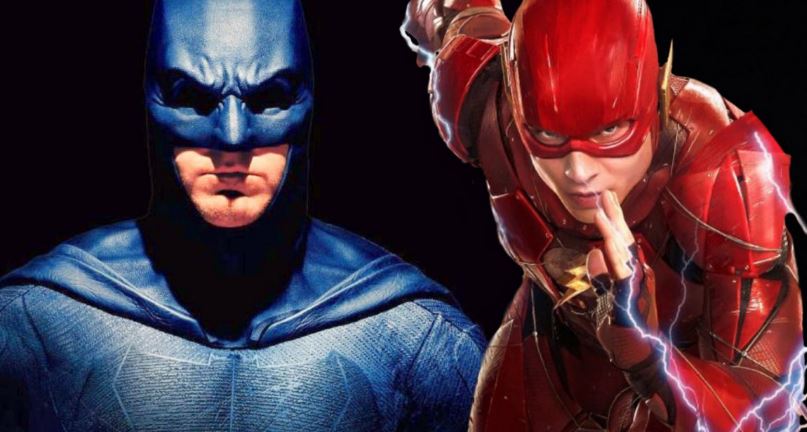 When Vanity Fair broke out the news of Big Ben's return, Andy Muschietti spoke to the outlet about what Affleck's character will be adding to the story. He said:
"His [Affleck] Batman has a dichotomy that is very strong which is his masculinity—because of the way he looks, and the imposing figure that he has, and his jawline —but he's also very vulnerable. He knows how to deliver from the inside out, that vulnerability. He just needs a story that allows him to bring that contrast, that balance.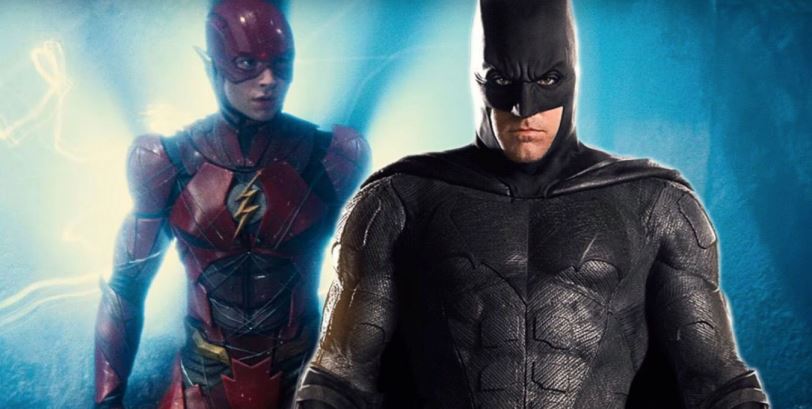 He's a very substantial part of the emotional impact of the movie. The interaction and relationship between Barry and Affleck's Wayne will bring an emotional level that we haven't seen before. It's Barry's movie, it's Barry's story, but their characters are more related than we think. They both lost their mothers to murder, and that's one of the emotional vessels of the movie. That's where the Affleck Batman kicks in.

I'm glad to be collaborating with someone who has been on both sides of the camera, too. He understands."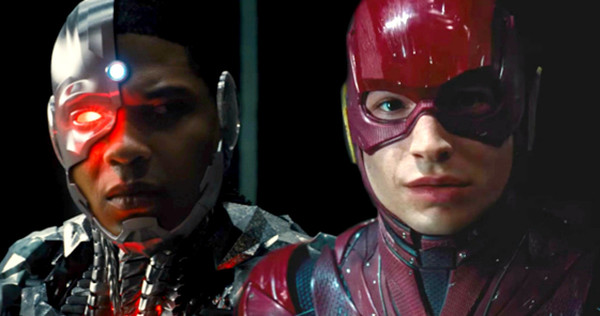 So we're pretty excited to see the kind of emotional element that Batfleck will bring into Flashpoint. What the DC FanDome panel lacked for The Flash was fulfilled by Batfleck's announcement. It's still very early days for this movie, so we might not find out about the cast until next year. But at least we know 5 actors who will definitely appear in the movie.
– The first is obviously Ezra Miller playing Barry Allen aka The Flash.
– Second – Ben Affleck as Bruce Wayne aka Batman.
– Next up we have Michael Keaton playing Earth-89's Bruce Wayne/Batman.
– A while back producer Barbara Muschietti confirmed that Ray Fisher will reprise his role as Cyborg.
– And lastly, Billy Crudup is said to be back as Henry Allen for Justice League.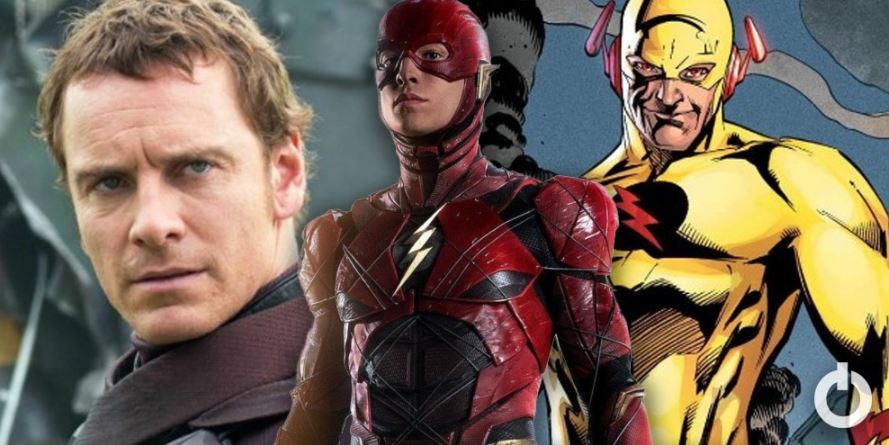 Kiersey Clemons' Iris will appear in the Snyder Cut, but she didn't appear in the theatrical cut of Justice League. So, she won't be playing Iris West in the solo Flash movie. Here character will be recast. Here are the rumored casting choices for 3 other characters in the Flash:
– Taylor Russell, Alexandra Shipp, and Laura Harrier are being considered for Iris.
– For Reverse Flash, James Norton, Billy Magnussen, Charlie Hunnam, and Michael Fassbender are in the loop.
– Vera Farmiga from The Conjuring is the top choice to play Nora Allen. 2 other actors rumored to be in contention are Kate Winslet and Hilary Swank.
Let's see if these casting choices will turn out to be true in the future. Also, it'd be interesting to see which other DCEU & multiverse superheroes will appear in the movie. The Flash arrives on June 3, 2022.