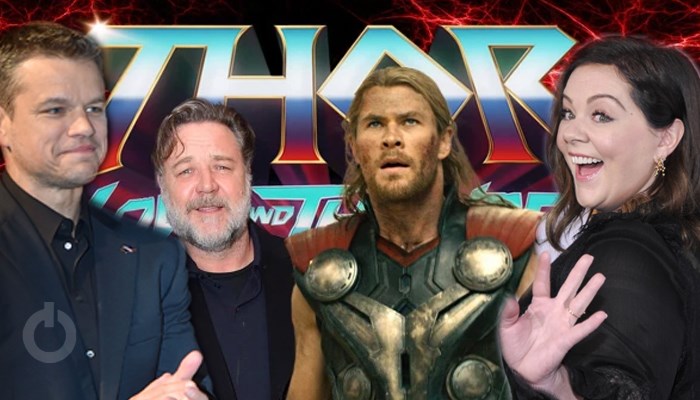 Thor: Love and Thunder, directed by Taika Waititi is building upon Ragnarok's delightful atmosphere with many cameos. The third installment of the Marvel Studios' Thor franchise of films had many minor appearances from noteworthy Hollywood talent. The fourth installment has been set to up the ante on the predecessor's gimmick. Revisiting in-movie play concept from Thor: Ragnarok or charting new ground for the cameos, many interesting figures have been confirmed to appear in Thor: Love and Thunder.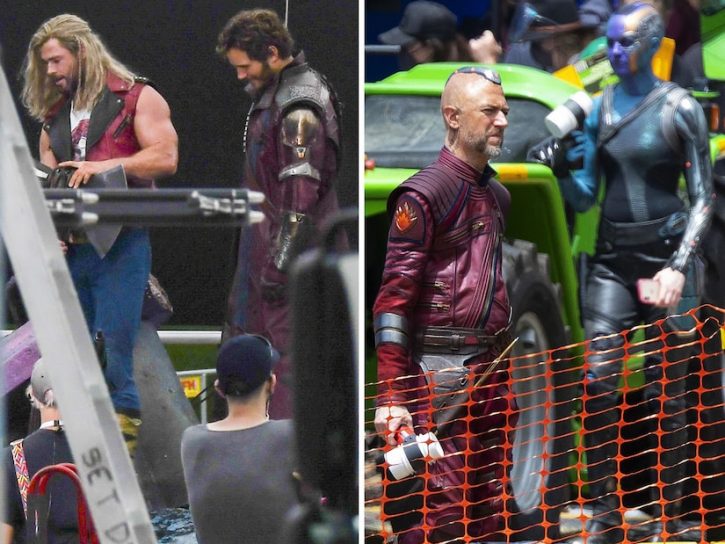 Thor expanded Phase 1 of MCU in 2011 for including extraterrestrial threats to humanity. Here, it was Asgardians and their enemies. The film set Thor for the first team-up in the franchise, The Avengers, before Thor: The Dark World shifted focus upon Asgard in Phase 2. After an average response to Thor: The Dark World, the character needed something to revitalize the franchise. And that's where Waititi's unique blend of self-aware humor and heart was put into use.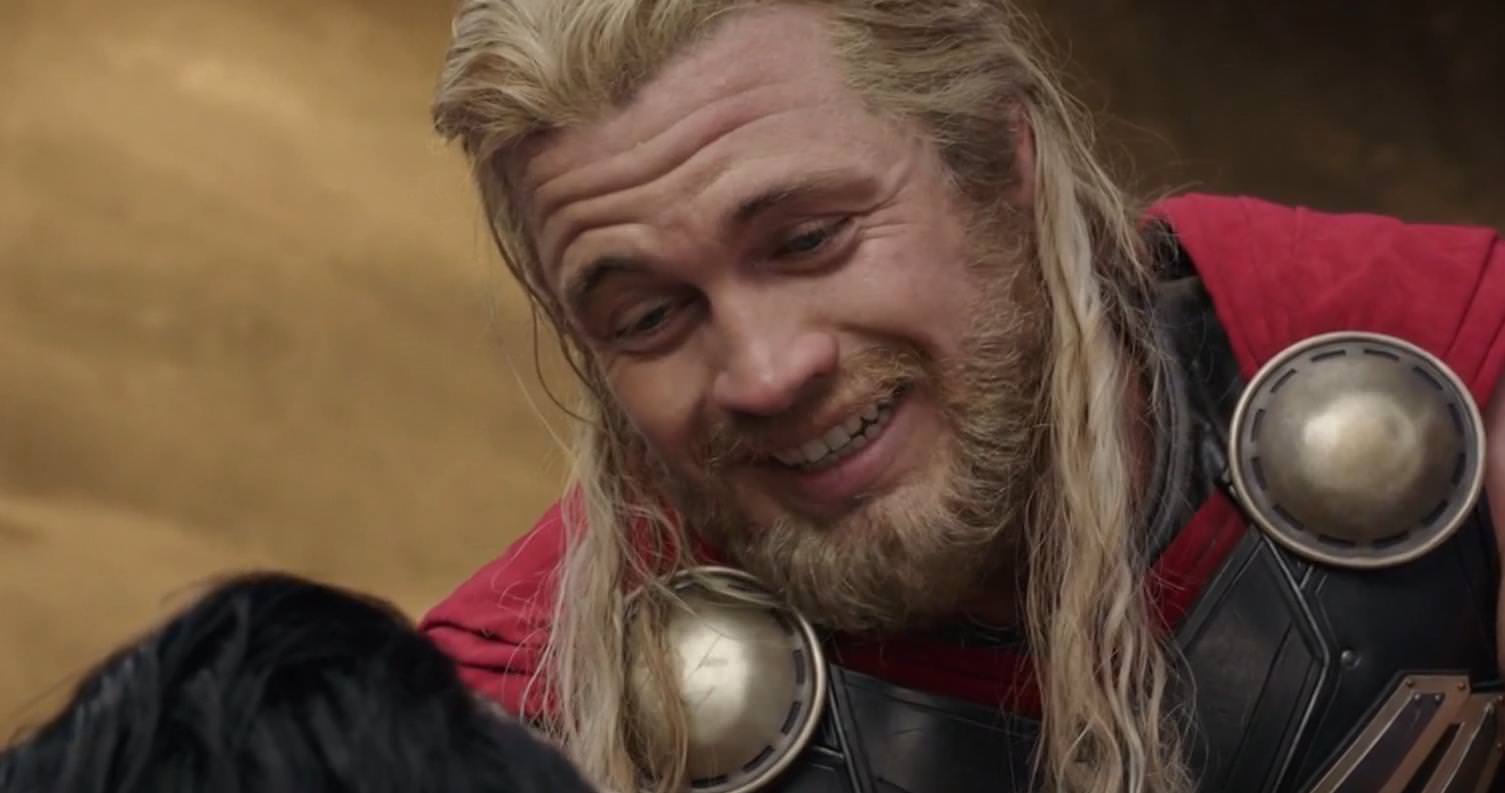 Thor: Ragnarok was a hit among audiences and critics and this earned Waititi the job to direct Thor: Love and Thunder (and pretty much anything he wanted in Hollywood). The credits for the success of Thor: Ragnarok goes to Waititi's clever improvisations throughout the film. In the first act, Thor encountered a melodramatic stage performance of Loki's big sacrifice in Thor: The Dark World. Along with the meta-textual commentary, there are celebrity cameos that were able to catch the audience's attention.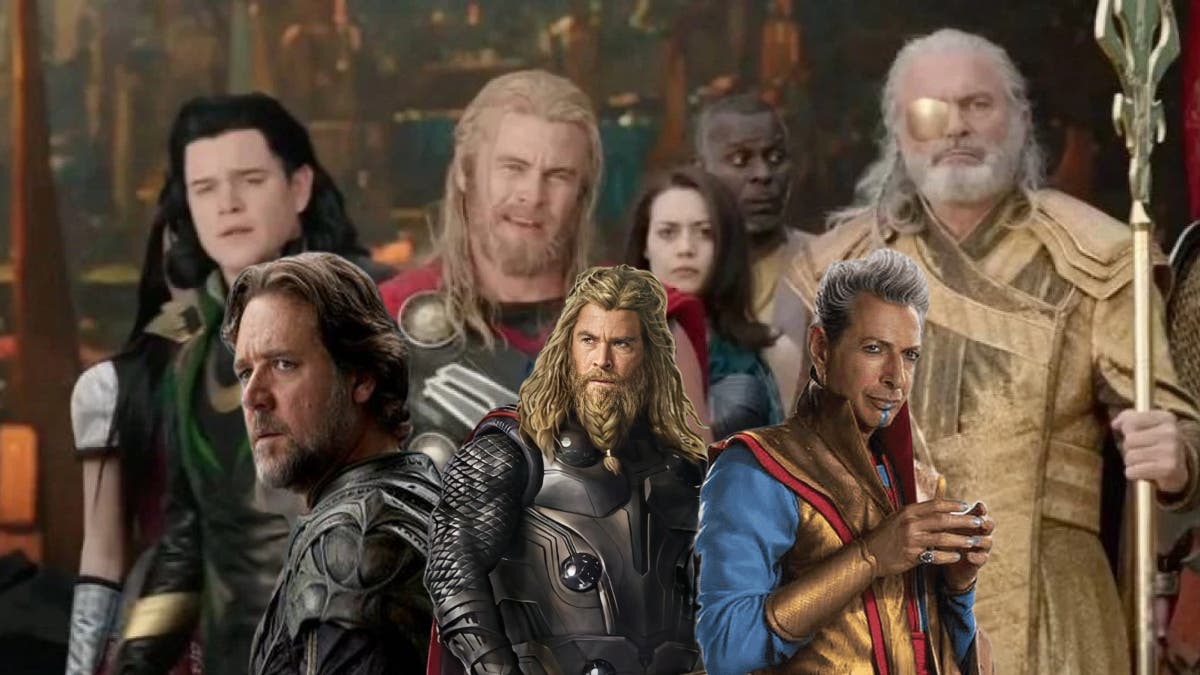 For instance, Thor is played by Luke Hemsworth, the brother of Thor actor Chris Hemsworth. Matt Damon and Sam Neill will play the roles of Loki and Odin respectively. These actors are going to reprise the same cameo roles in Thor: Love and Thunder. MCU newcomers Melissa McCarthy and Russell Crowe have also been added to the list of cameo appearances. Here are all the actors confirmed to have smaller roles in Thor 4:
1. Luke Hemsworth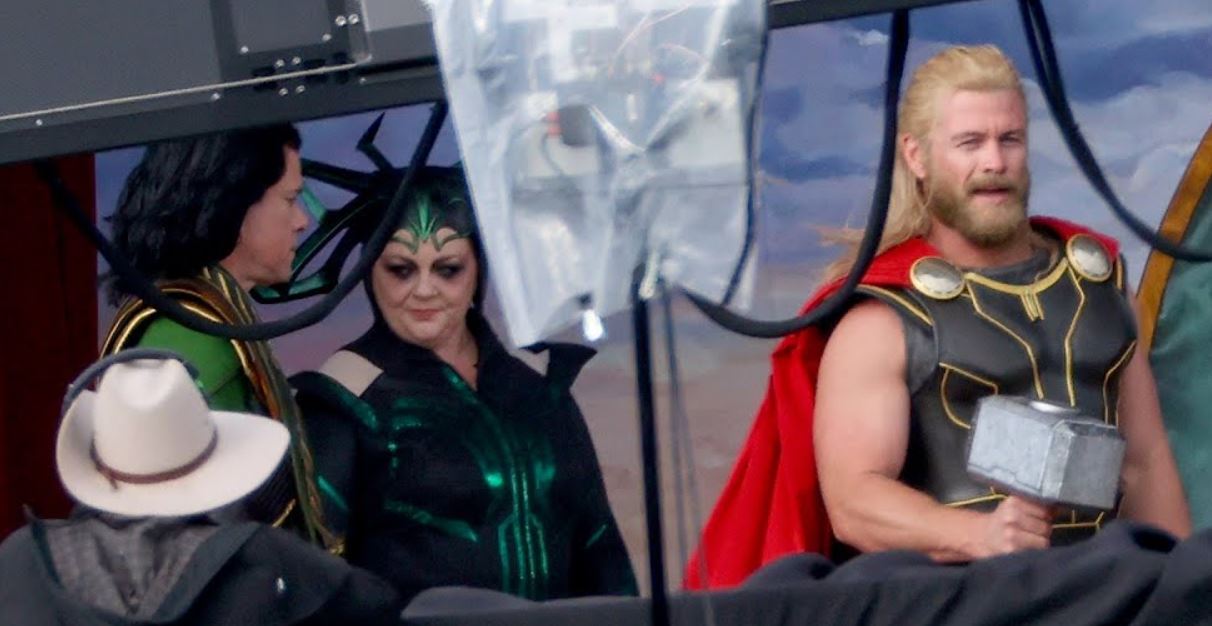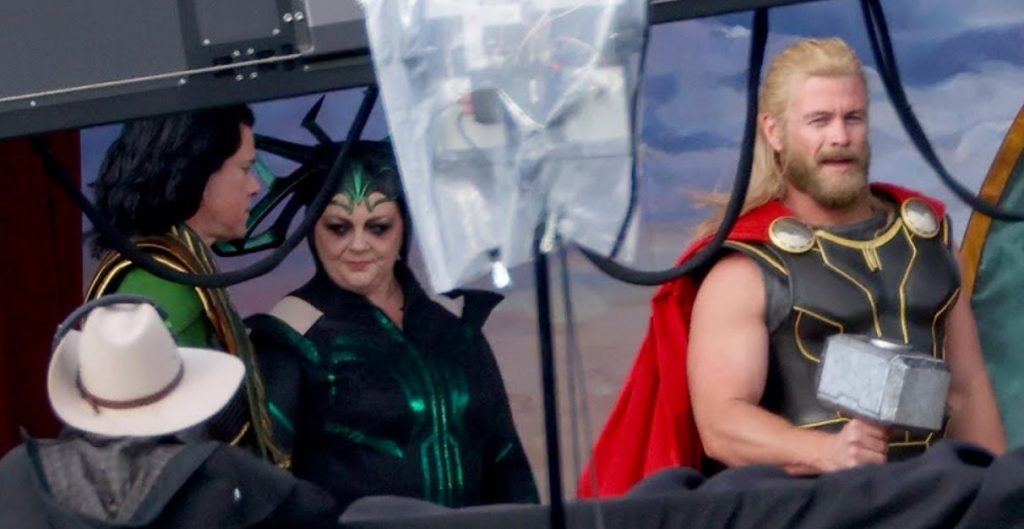 Luke Hemsworth will return in the role of an Asgardian actor playing Thor. This is perhaps the best example of meta-humor Waititi wishes to continue in the upcoming film. Set photos and videos have revealed that Thor: Love and Thunder will have a reprise of sorts of the theater bit from Ragnarok. But this play would catch audiences up on what they might have forgotten from the events of Thor: Ragnarok. Most recently, Luke Hemsworth was seen in the HBO series Westworld. He played the role of Ashley Stubbs, the fantastical park's head of security.
2. Matt Damon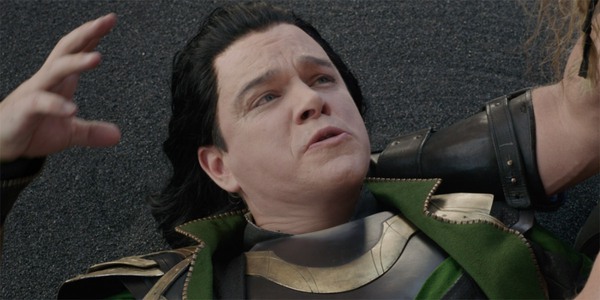 Just like Luke Hemsworth, Damon looks to be making his cameo return in the form of the aforementioned play setting. In the Ragnarok performance, Damon was playing the role of a nobly sacrificial Loki, much to the delight of the trickster God's ego since he was masquerading as Odin. The play in Thor: Love and Thunder would recount Odin's passing along with other events of Ragnarok. Since Loki sacrificed himself in Avengers: Infinity War, it would be interesting to see what the new play will do with this character. But since it isn't Loki who is orchestrating the play, it is likely that we'll get to see how Hela broke Thor's hammer after Odin's demise.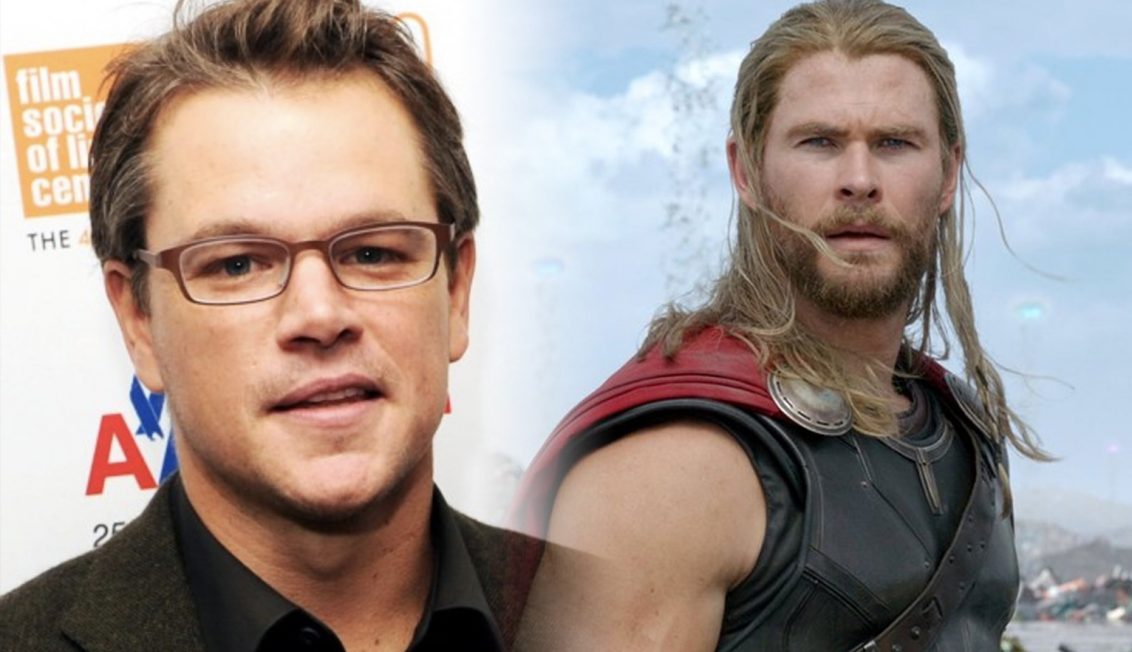 Damon's cameos extend beyond the Thor franchise. He made a cameo appearance in two 2018 releases: Deadpool 2 and Ocean's 8. His scenes in Ocean's 8 were deleted for some reason. He was also seen as 'Loki' in the 1999 film Dogma and in 2019's Jay and Silent Bob Reboot.
3. Sam Neill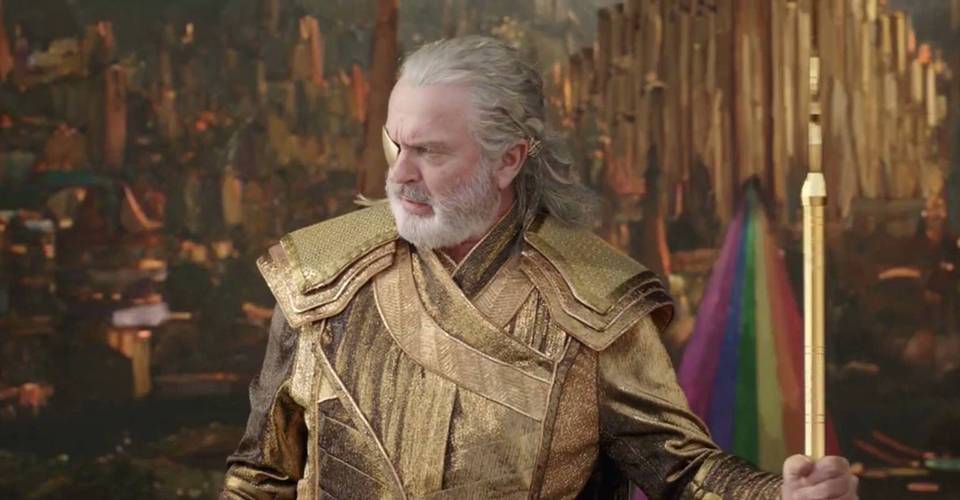 Sam Neill is also there in the list of returning celebrity Asgradian players recounting the events of Thor: Ragnarok. Neill was seen as Odin in the former production. In the new version, he will reprise his role as the King of Asgard. He also dons the plainclothes outfit the real Odin wore on Earth. Here he bid an emotional farewell to his sons before the auspicious return of his scorned daughter Hela.
4. Melissa McCarthy & Ben Falcone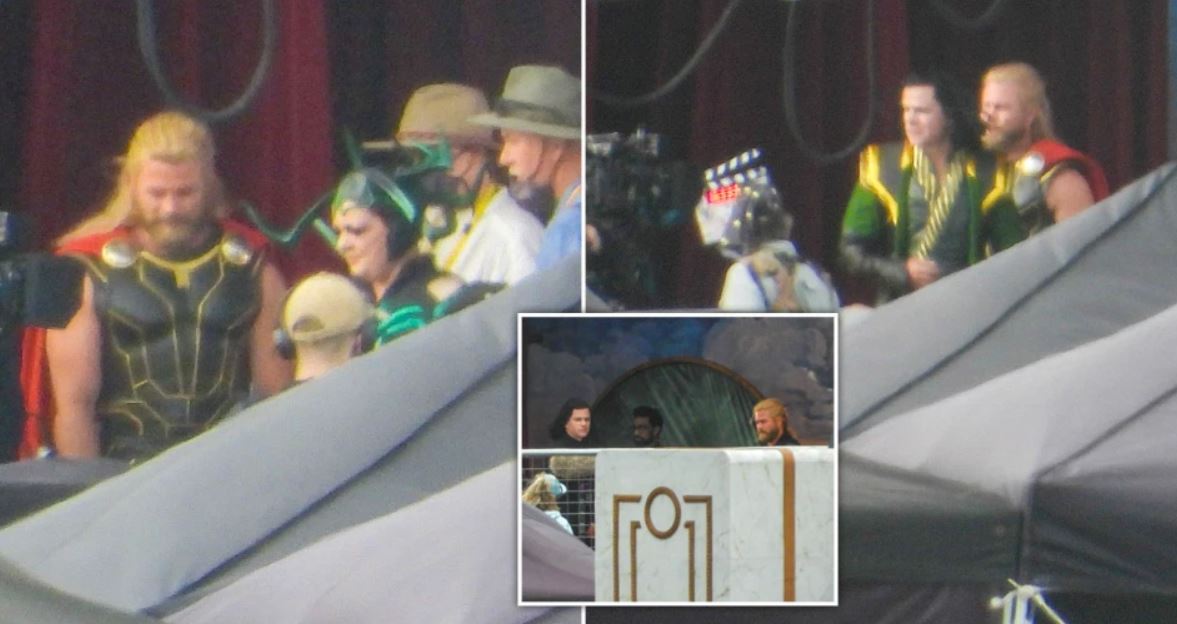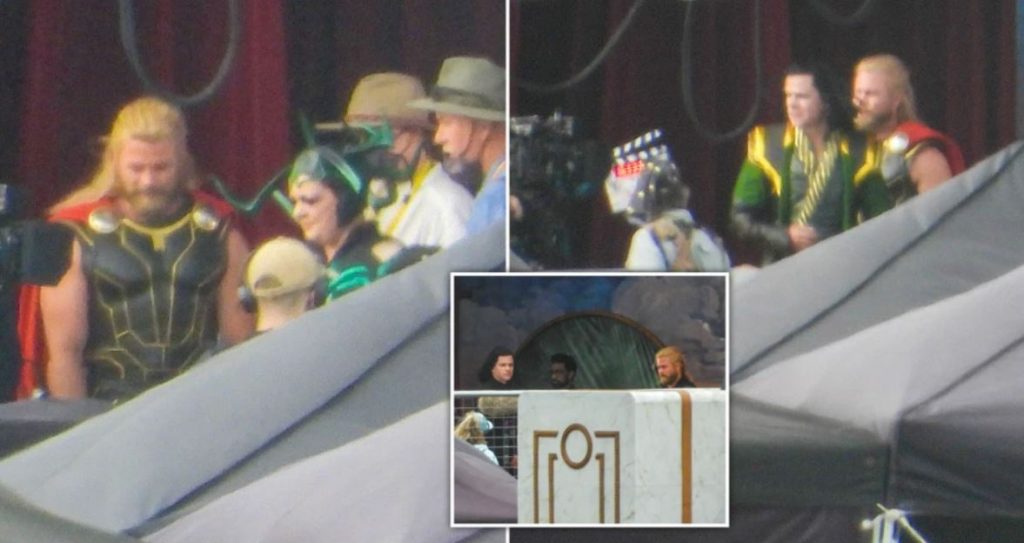 McCarthy's appearance in set photos joining Damon, Hemsworth, and Neill as a fellow Asgardian actor was a surprise for many people. She will play the role of Hela, the main villain of Thor: Ragnarok in Love and Thunder's reenactment of Odin and Mjolnir's demise. Her husband and long-time collaborator Ben Falcone is also playing an unknown role. It would be the first foray into MCU for McCarthy. She has built a recognizable brand with her appearance in comedies like Spy, Bridesmaids, and the reboot of Ghostbusters in 2016. She recently earned an Academy Award nomination for her role in the 2018 biopic Can You Ever Forgive Me? about author Lee Israel.
5. Russell Crowe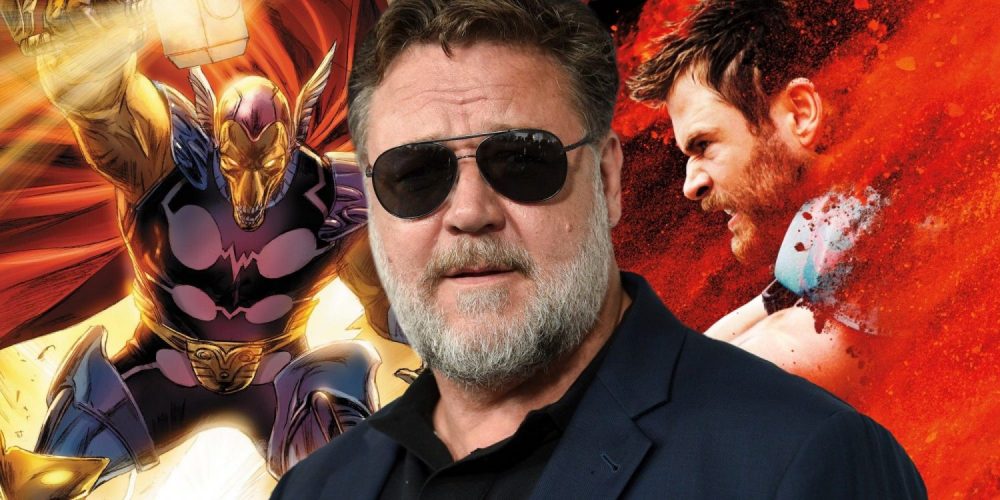 The final confirmed cameo in Thor: Love and Thunder is of Russell Crowe. Compared to others, this role is not confirmed to be related to the reenactment of Ragnarok's events. Speculation about it has gone from characters like a fellow Asgradian actor to Beta Ray Bill, Balder Odinson, or even Hercules. Other rumors suggest that Crowe could be playing, old King Thor, from an alternate universe.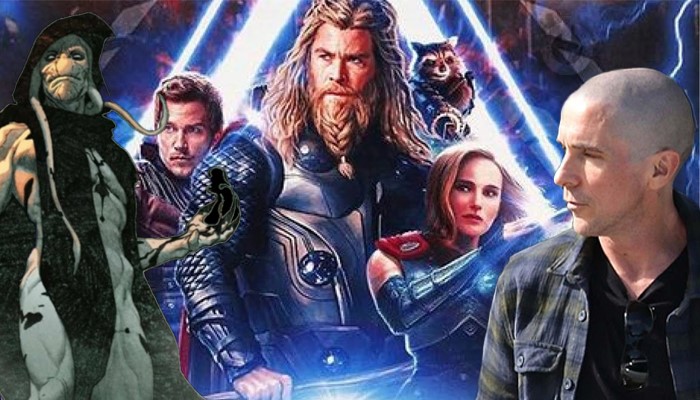 Along with these cameos, many other actors have been confirmed for substantial roles in Thor: Love and Thunder. Natalie Portman was not seen in the third installment. She is returning as Jane Foster and could also take the mantle of mighty Thor. The film will introduce Christian Bale as Gorr the God Butcher to the MCU. Guardians of the Galaxy actors will also be featured. Jaimie Alexander is back as Lady Sif, Tessa Thompson is playing King Valkyrie, and Waititi will return as Korg.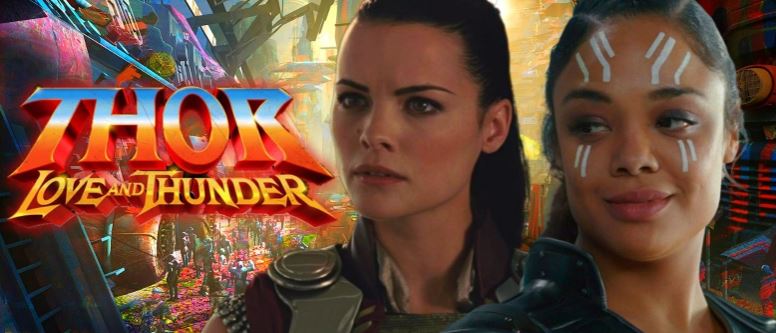 Overall, the sequel has been packed with a punch when it comes to star power. Expectations are certainly high after Waititi's successful reinvention of the franchise in the third film. On the basis of the information known so far, it looks like the celebrity cameos and performances by the other actors should make Thor: Love and Thunder a huge success. It arrives on May 6, 2022.