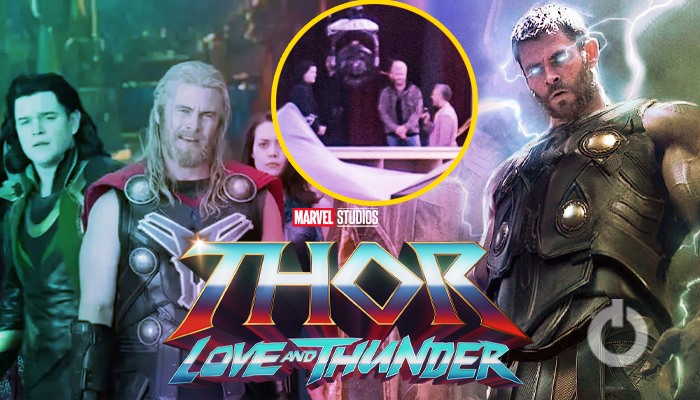 Thor: Love and Thunder is in full swing, and it only gets better with more revelations. The marketing team has undoubtedly been teasing their fans with set pics every now and then. Earlier, a new batch of photos from Thor: Love and Thunder set in Sydney, Australia, hinted towards an alien world. Set up at Centennial Park in Australia, the set photos showed two large, boulder-like set pieces with a huge pile of dirt sandwiched between them. Per Daily Mail, one set photo also revealed a tall platform overlooking the two boulder-like set pieces. In addition to Centennial Park, filming on Thor: Love and Thunder will also take place at Fox Studios Australia.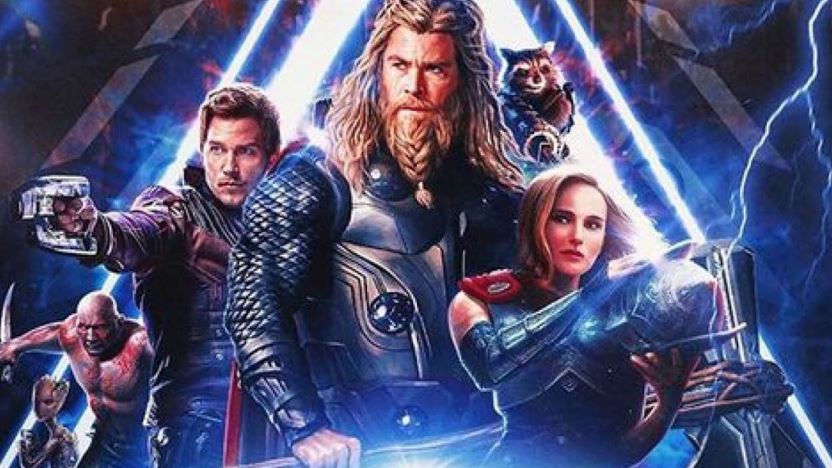 It was earlier reported that Matt Damon had successfully landed in Sydney for Thor; love and Thunder and is in mandatory self-quarantine with his family as to avoid any uncalled situations. The Oscar-winning actor was seen in Sydney, exactly where the fourth installment of the hit film series Thor is being filmed. According to the Australian outlet news.com, Damon is reported to be quarantining. This only suggests that he is preparing for filming on the nearby filming set. We last saw him in a surprise cameo in 2017's Thor: Ragnarok. It was an extremely funny scene where we saw the real Loki impersonating as Oden, and Damon was seen portraying Loki as a martyr, for the real Loki's amusement.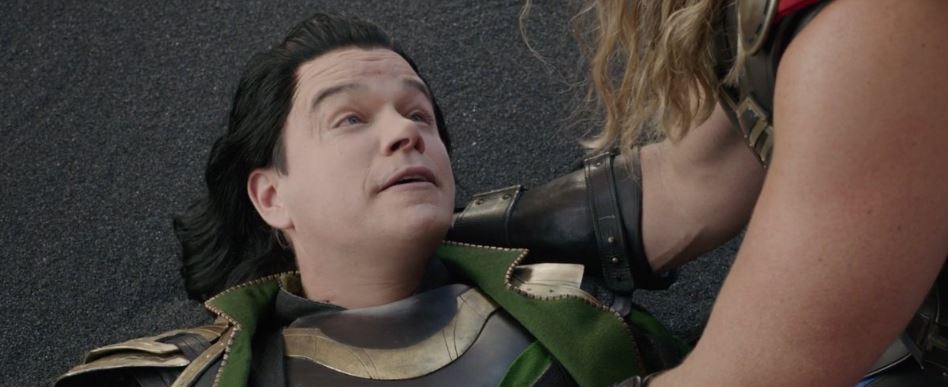 Now, Matt Damon and Luke Hemsworth were spotted on set over the weekend by the paparazzi. This basically let the world see their roles reveal as bright as day. Both the actors, Matt Damon and Luke Hemsworth are on their way to embrace their MCU stardom, and fans are eagerly wishing for them to have a bigger role in the Marvel Cinematic Universe, and Thor: Love and Thunder particularly. Earlier, Matt Damon appeared in Thor: Ragnarok, and fans were bummed out that he did not have a bigger role, rather than just being a rip-off of Loki. But now, fans demand that Damon must have a bigger role in Thor: Love and Thunder. The two will join an ensemble of actors including Chris Hemsworth, Tessa Thompson, Natalie Portman, and practically the entire Guardians of the Galaxy cast.
They're in the same outfits from Odin's death scene in Thor: Ragnarok! pic.twitter.com/fbECytAYlK

— Thor: Love and Thunder News (@lovethundernews) March 2, 2021
It is reported that there will be a lot more other MCU characters joining us in Thor: Love and Thunder. Foster for the first time since 2013's Thor: The Dark World. Thompson teased in a recent interview with The Playlist, there's a chance that the journey of Love and Thunder could bring Valkyrie face-to-face with some other characters from the wider MCU. Tessa Thompson said,
"Yeah. I can tease that she's definitely King of New Asgard when we find her. Now, what really excites the fan that it is already confirmed that the Guardians of the Galaxy will slide into the film, particularly with Chris Pratt's Peter Quill/Star-Lord making a definite appearance. Beyond that, it is surely interesting to notice what Tessa Thompson means by "other pockets of the MCU."
Tessa Thompson will play a really major role in Thor: Love and Thunder. Tessa, playing Valkyrie in the Marvel Cinematic Universe, confirmed in December 2020 that her character will get a new title In the 2022 film. She said,
"Yeah. I can tease that she's definitely King of New Asgard when we find her. I would say that she's a part of an adventure that involved Thor, in the sense that it's called Thor: Love and Thunder." Thompson added, "We have some new characters. We have some folks potentially from other pockets of the MCU. And then we have some folks, maybe, that we've seen before."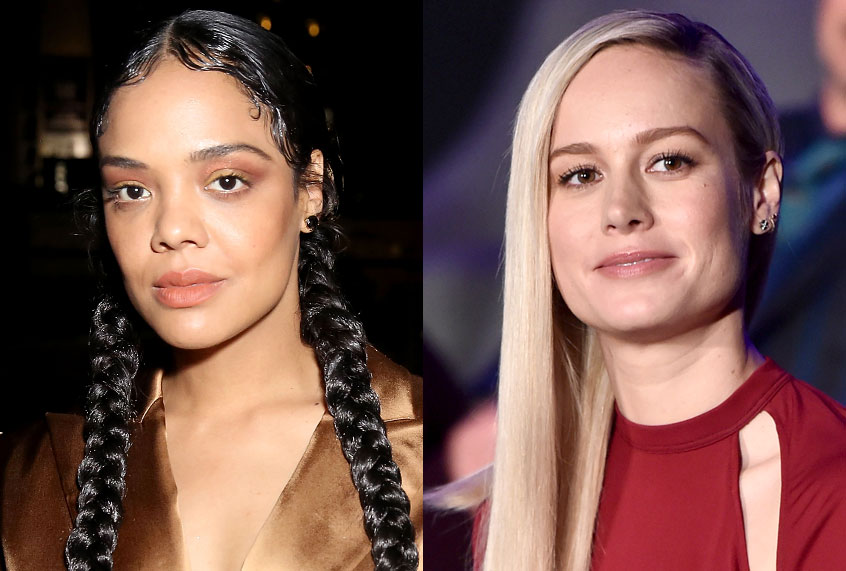 Thor director Taika Waititi said,
"I just said to her, 'Are you interested in coming back to this thing, but doing something really different?' Because another thing, no one wants to keep repeating themselves and no one wants to play the same characters all the time," Waititi previously explained the process of convincing Portman to come back. "And I think for her, just coming back reprising that character but in this whole fresh new way, is really what I think would interest anyone. Especially, in most of these films, if you're not a superhero… do you really want to keep doing that? I mean, I wouldn't. I would want to come back and change things up."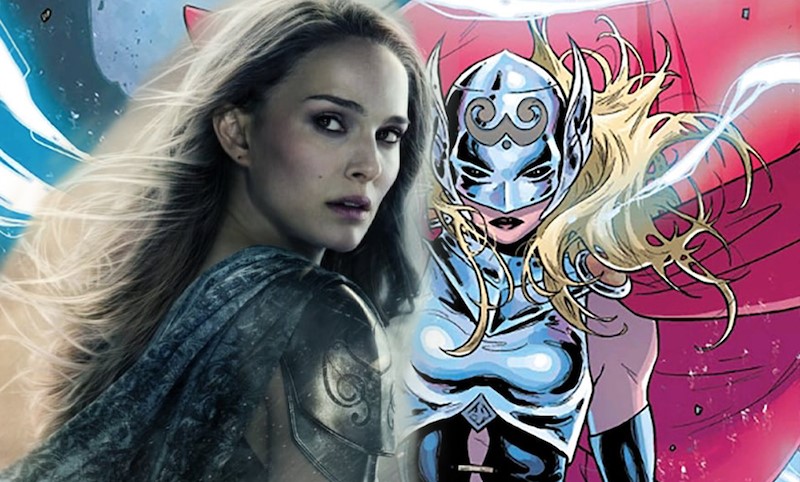 Directed by Taika Waititi, Thor: Love and Thunder star Chris Hemsworth as Thor, Tessa Thompson as Valkyrie, Natalie Portman as Jane Foster, Jaimie Alexander as Lady Sif, Chris Pratt as Star-Lord, and Christian Bale as Gorr the God Butcher. The film arrives in theaters on May 6, 2022.