Movies
Avengers: Endgame Score on Metacritic Revealed
The Metacritic score of Avengers: Endgame is out. Well, already a lot of renowned and big critics have labeled Endgame as the biggest movie ever in the history of cinema. Also, the Rotten Tomatoes score of the film started with a near-perfect rating of 98% but with an increase in reviews, the ratings saw a drop of only 2 %. So, we can say that the film is doing incredibly well and now with the incoming of Metacritic score, things are getting better for the fans.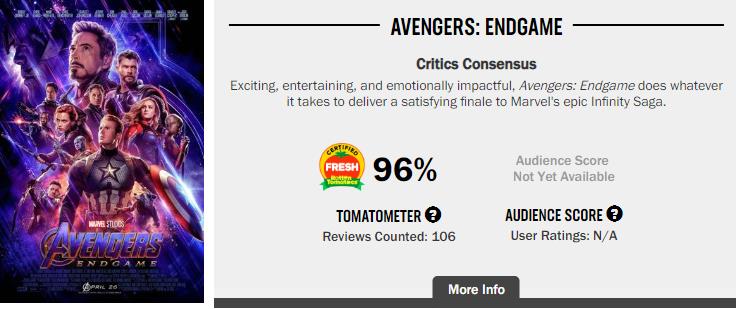 Metacritic is just like Rotten Tomatoes who give ratings to the movies. The score which they give is based on the weighted average, based on the 45 reviews they collect. Talking about Endgame, then it has scored 78 out of 100. Breaking the 45 reviews, then 42 are positive, 2 are mixed, and 1 is from an Avatar fan. If we talk about the 78 points of Endgame, then it is 10 points higher than the score of Infinity War, as it had scored 68. But, interestingly it is 10 points lower than Black Panther's 88 points.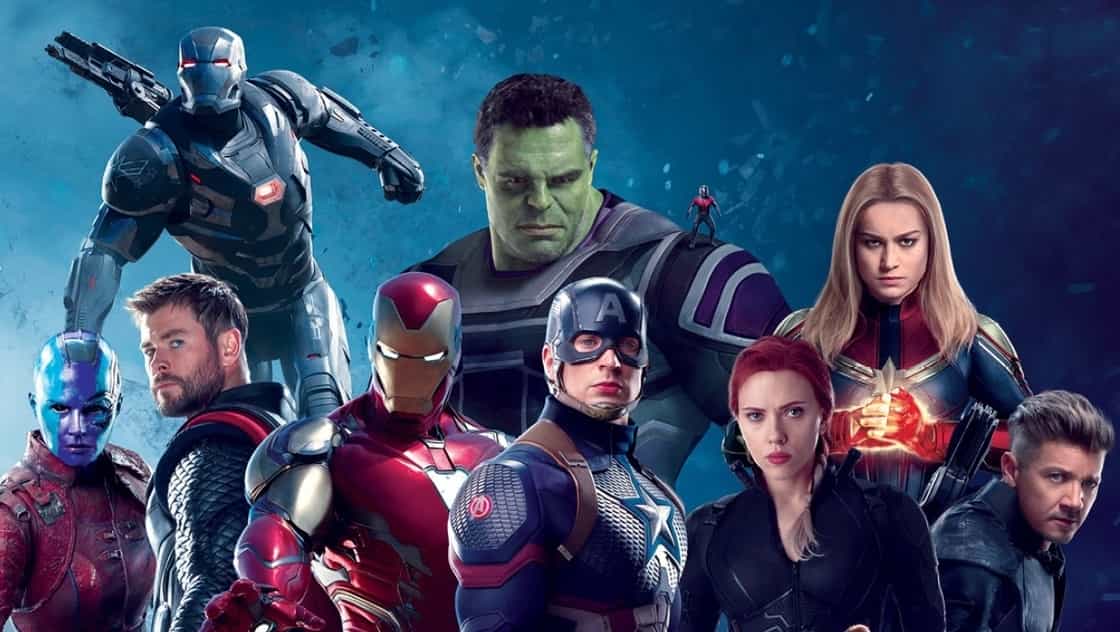 Well, Endgame has also scored a full 100 from a lot of critics. Richard Roeper of Chicago Sun-Times stated in his comments about the film,
"If you don't feel the tears welling up multiple times during this screen-filling, eye-popping, time-hopping, pulse-pounding, beautifully filmed superhero adventure for the ages, check for a pulse — because you might be dead."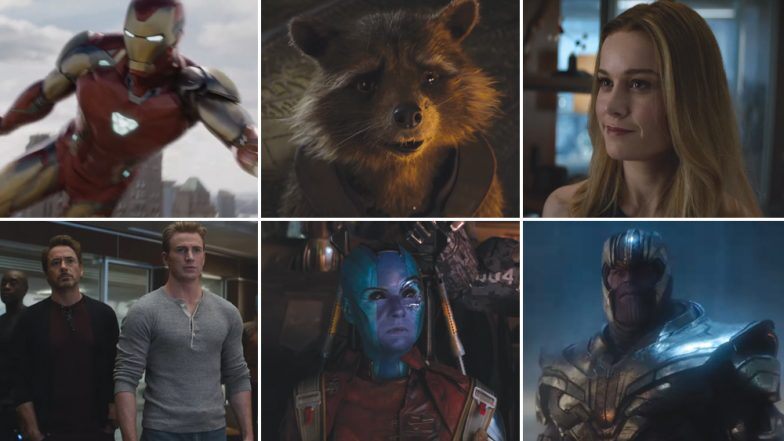 Also, Brandon Davis of ComicBook.com is all praises for Avengers: Endgame. He said,
"The final movie in Marvel's Infinity Saga is a masterpiece. It's an absolute spectacle which needs to be watched on the biggest screen possible. It's a love letter to fans of the Marvel Cinematic Universe. In fact, I'd argue that Avengers: Endgame is the film event of our lifetime and lives up to every bit of global hype it has garnered. It is setting a new standard and raising the bar for event films and likely will not be matched in this generation of filmmaking."
The movie is releasing tomorrow and watch it as soon as possible. But, #DontSpoilAvengersEndgame for others.