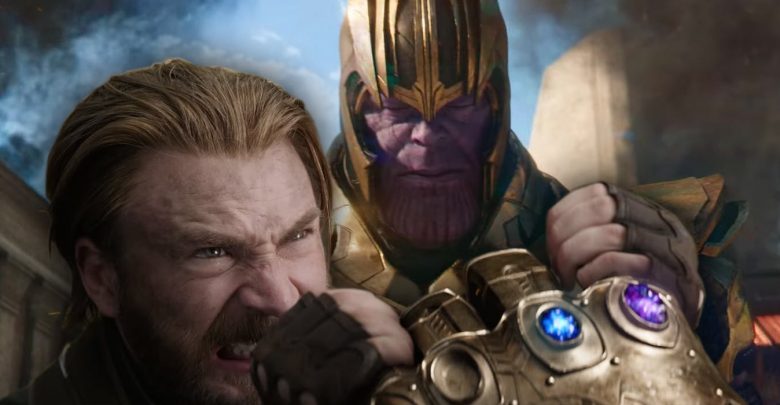 Avengers: Infinity War is just 3 days away and we all have completely lost our minds seeing how close this mega event is from us. The MCU has been building up to this major event for 10 years now, and finally, we have arrived to the moment where all our favorite Superheroes come together to take on the Mad Titan Thanos. Never before has anyone tried a comic-book movie on this scale and magnitude. This is truly unprecedented.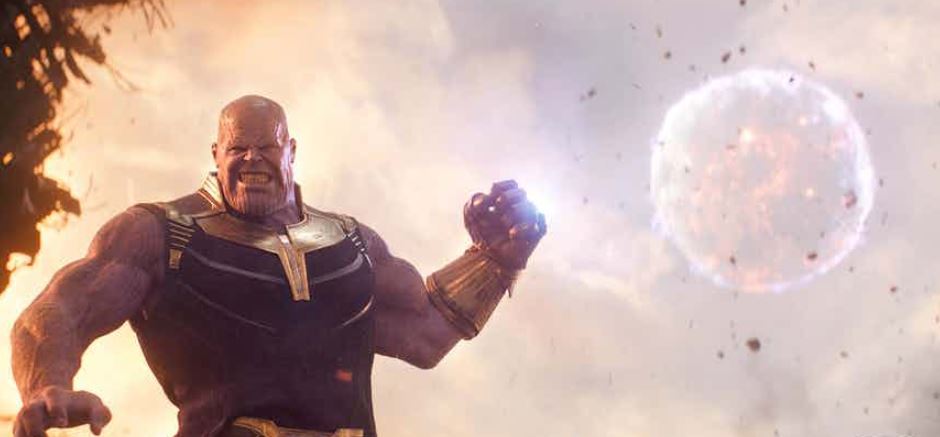 This movie is going to bring almost 67 major comic-book characters of relevance played by the A-list actors of Hollywood, of which half will be superheroes, which has never ever happened till now. The scale and scope of the movie is immense, and the stakes are really high. For the first time in 10 years, Thanos, the Mad Titan will really make his presence felt. He has been built as this big bad which is going to be "10 Times" extreme of what Darth Vader was.
The Russos have confirmed that he is not just some unstoppable monster who is out to destroy humanity, instead, he is a very intelligent, crafty creature who knows what he is doing and why. They said: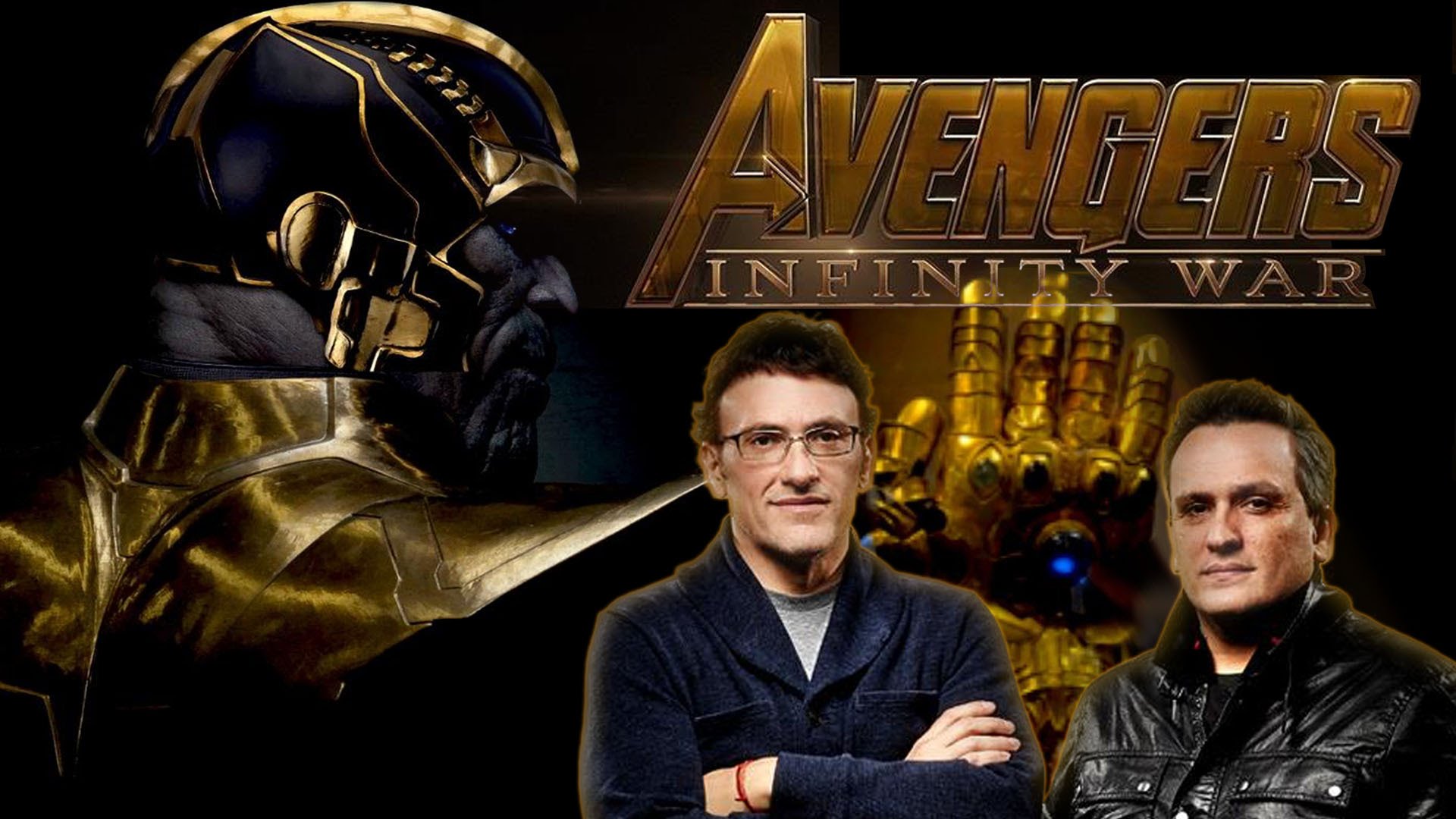 "This is it. Thanos is an unstoppable villain he's virtually invincible, he's highly intelligent – genius level intelligent – he's like the Genghis Khan of the universe, and to stop him it's going to cost them [Avengers] a lot. They're going to have to see if they're willing to pay that price, and that's what these movies are really about."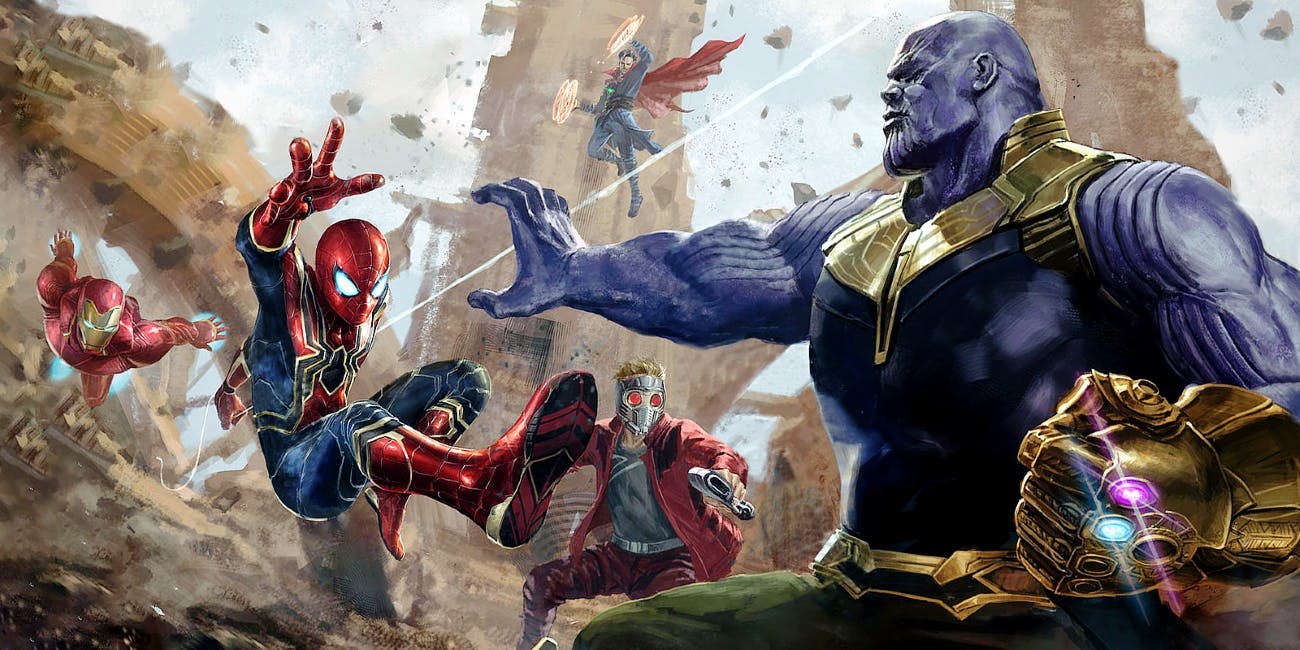 The Russo Bros had been handed the job to create this epic showdown along with Avengers 4 after the extremely remarkable job they did with Captain America: The Winter Soldier and Captain America: Civil War. By the looks of the trailers, what they have done is going to be outstanding.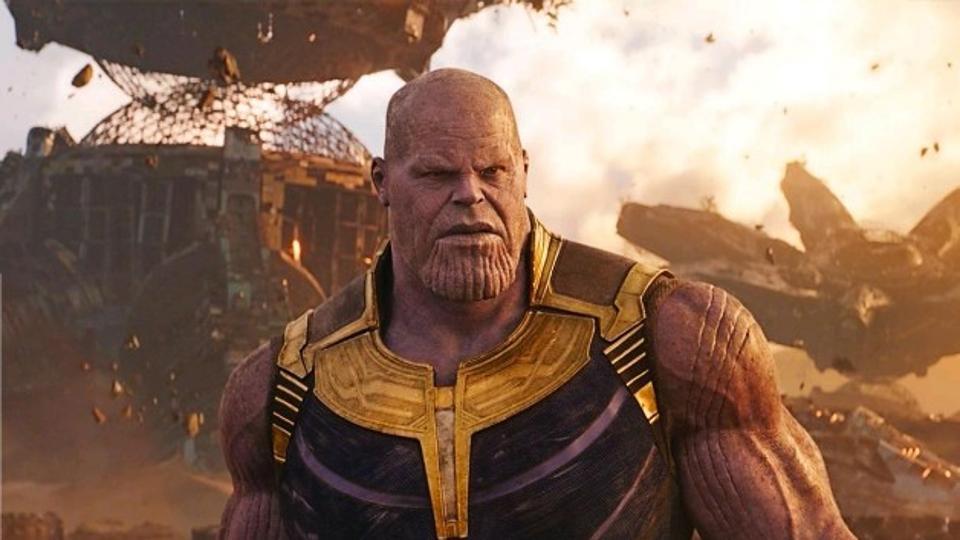 The only thing that Thanos ever wanted was to assemble the Infinity Gauntlet with the Infinity stones and destroy half the universe at the snap of his fingers. Once he is able to acquire six Infinity stones that represent cosmic singularities which control the fundamental forces of existence, he will literally become the most powerful cosmic creature there is in the universe. And in order to make this happen, his children aka Black Order are going to unleash carnage and steal these Infinity stones wherever they are located.
The Russos described the entire 'Avengers Infinity War' as the heist movie. Here's what they said about the movie:
"With "Avengers: Infinity War," the biggest new element to the movie is Thanos and the fact that he's entering the storytelling in a very bold, strong way, to the degree that he's almost one of the leads. We've shaped an interesting narrative around him that in some ways leans heavily on a heist film in the fact that he's going after the infinity stones in a much bolder, successful way than he has in the past. The entire movie has that energy of the bad guy being one step ahead of the heroes. We looked at a lot of movies that had that heist-style energy to them, and that brought some inspiration."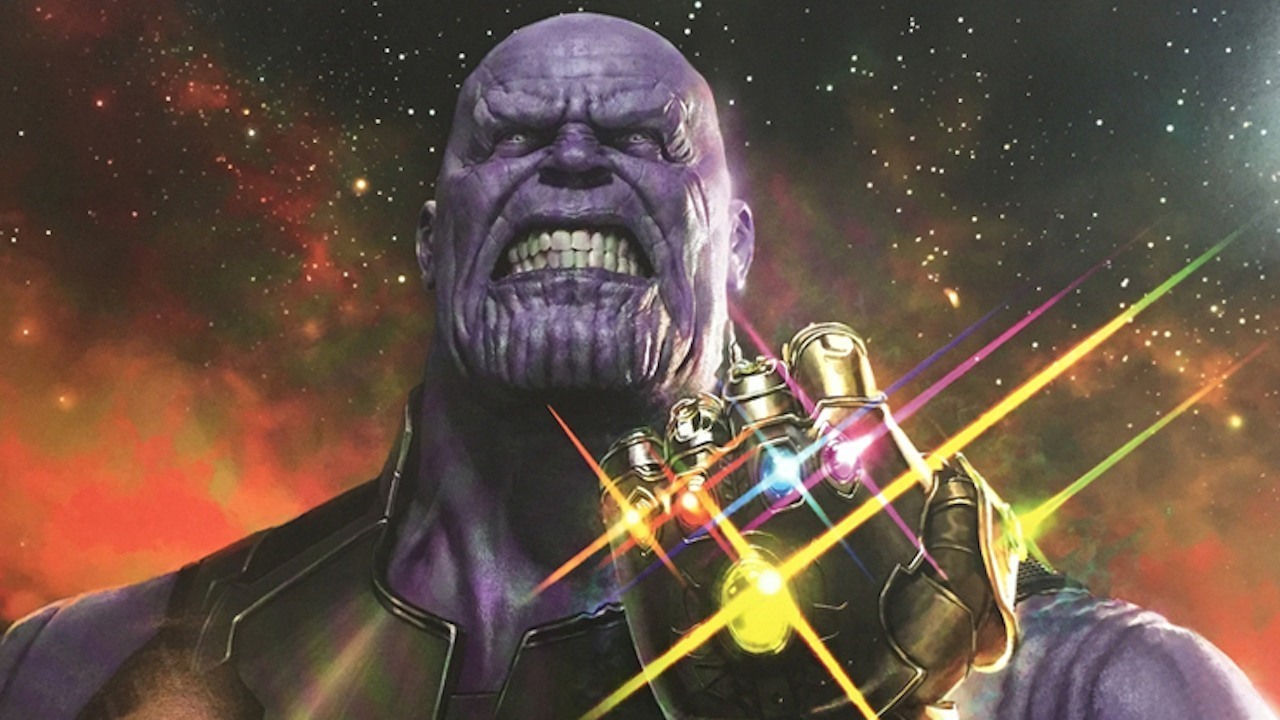 This movie is going to be a big McGuffin chase as Thanos is going to travel throughout the universe to collect all the Infinity Stones so that he could wipe out half the Universe and save it from itself. Now the biggest matter for worry in this situation would be Vision.
Vision is a moving, walking McGuffin as he is carrying a bull's eye on his head with the Mind Stone. In the first trailer of the movie, we saw Vision being attacked by Corvus Glaive as he was trying to rip the Mind Stone out of Vision's head.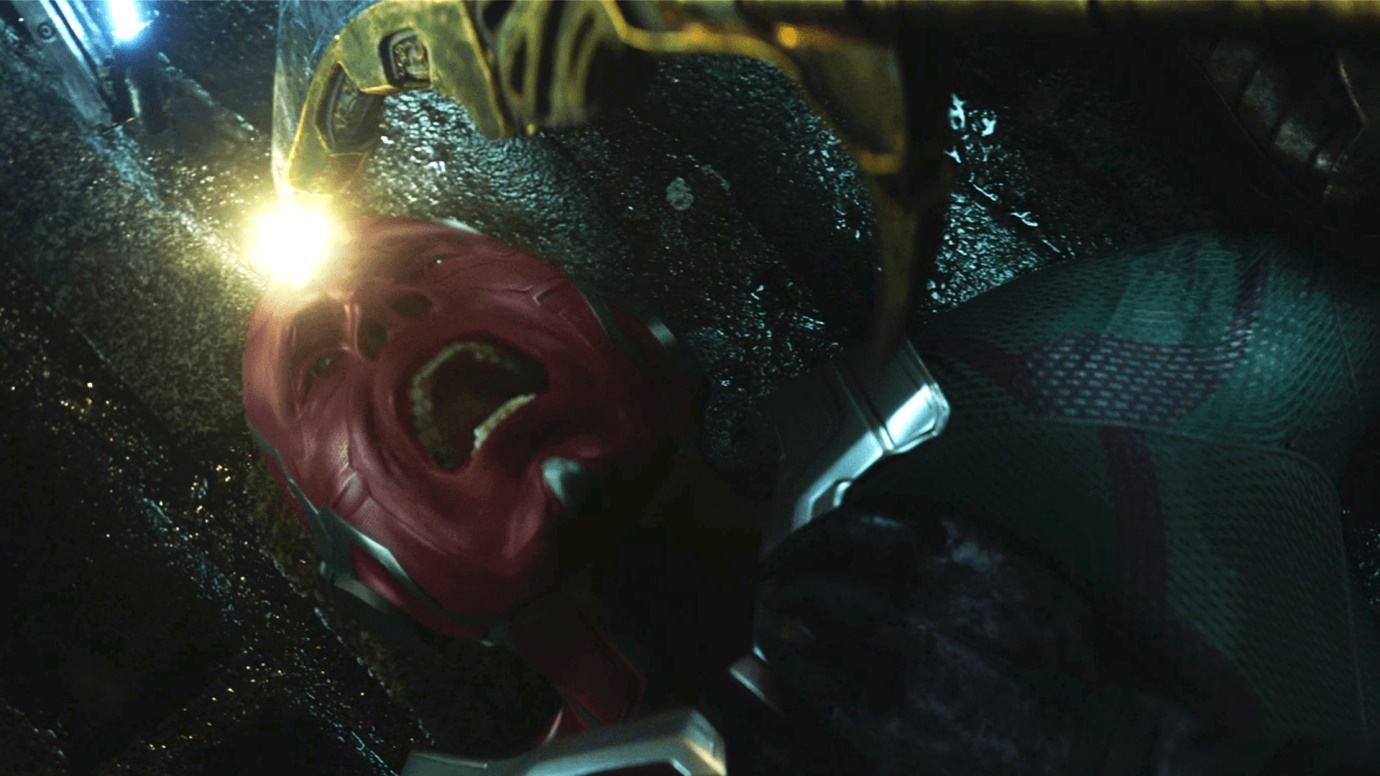 Later on, as the marketing progressed and the prelude for Avengers: Infinity War came out, we learned that Vision and Wanda have been living together in Stockholm, and that is where the Black Order will come to capture Vision. In the subsequent marketing material, we came to know that Team Cap (Widow, Falcon, and Cap) will arrive to save Vision and Scarlet Witch from Corvus Glaive and Proxima Midnight.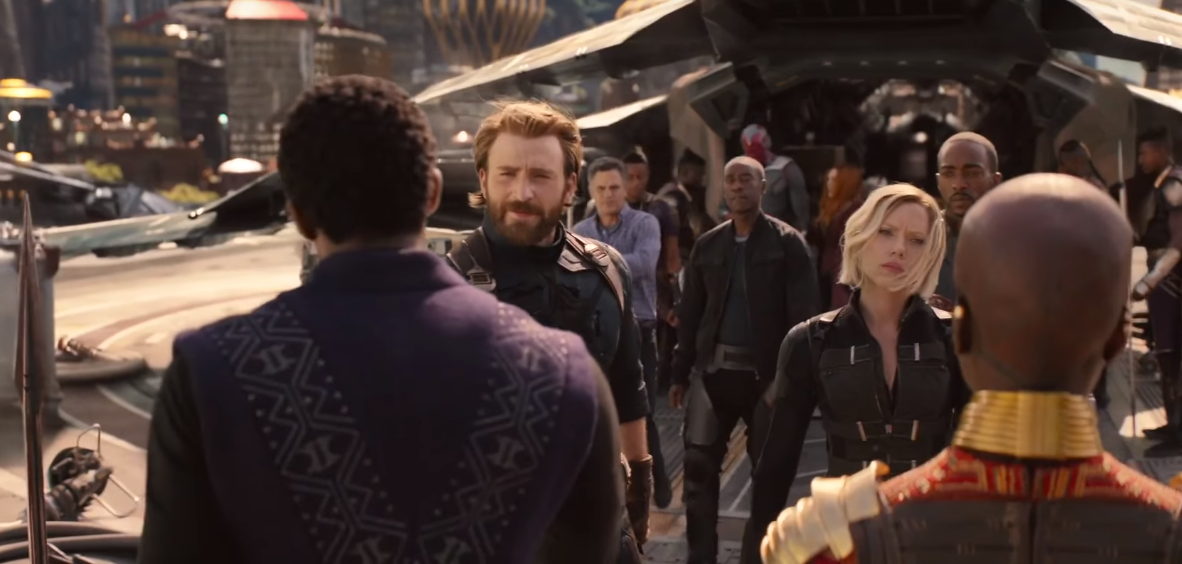 And in the second trailer, we saw that Cap has brought many Avengers to Wakanda which included Widow, Falcon, Banner, Rhodes, Wanda, and Vision who seemed too worn off because of the battle he just fought against the members of the Black Order. Now, Avengers: Infinity War co-director, Joe Russo has himself stated that the battle takes place in Wakanda because Cap thinks he could save Vision from Thanos over there using their tech.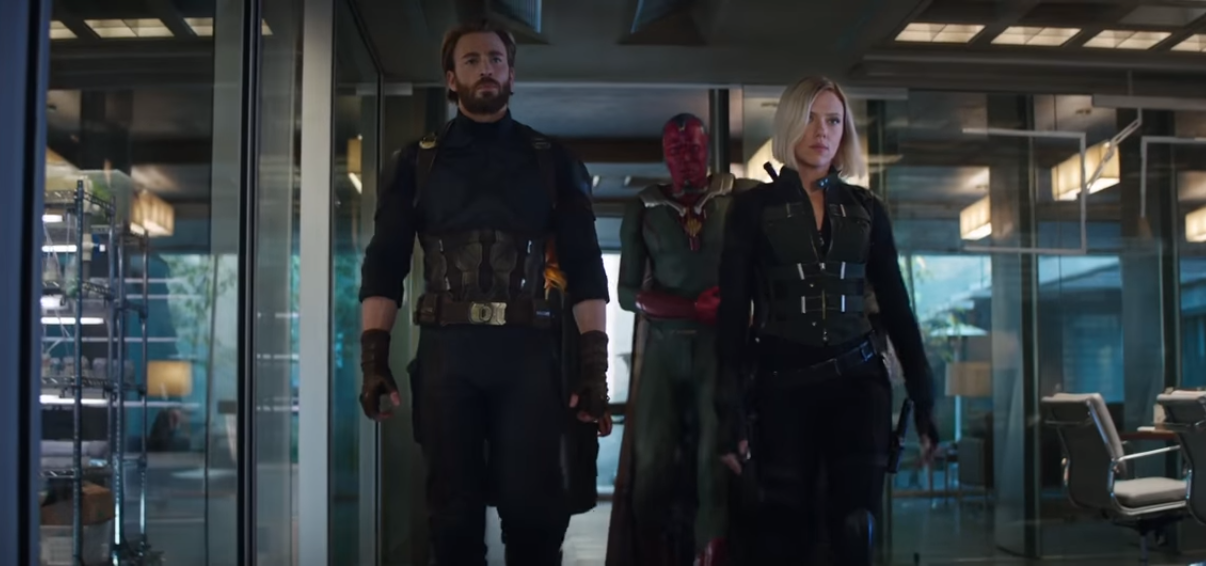 Here's what Joe Russo said:
"Cap makes the decision to bring [Vision] here to Wakanda. Earth is making its last stand to keep the stone from Thanos. It's the best place to make your last stand."
Well, this is not a big surprise as most people figured out the reason for Seige in Wakanda would be because of the Mind Stone. But, this coming from Joe Russo totally confirms the location and the reason of the battle. It is possible that Wakanda could be the last stand as Thanos has already collected rest of the Infinity stones and with Mind Stone, his gauntlet will be complete and he would literally become invincible.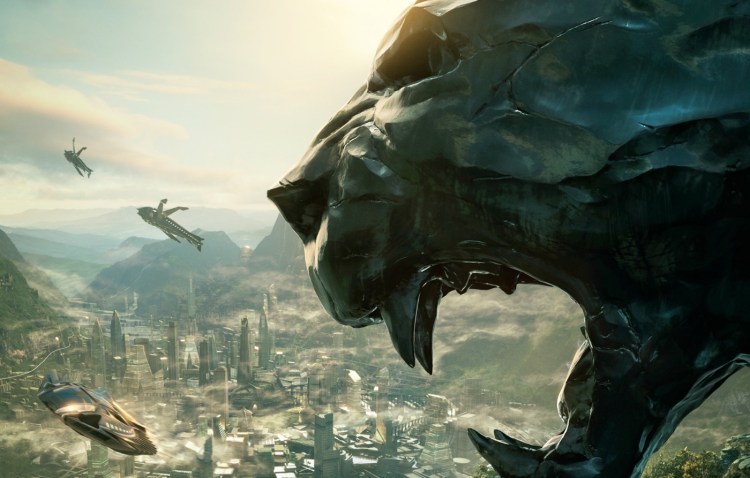 Before the marketing really being put into overdrive by Marvel, fans thought that Soul Stone is hidden somewhere in the Kingdom of Wakanda under the protection of Black Panther, which made sense at the time. But in the recent Black Panther solo movie, there was no such mention, neither in the movie nor in post-credits.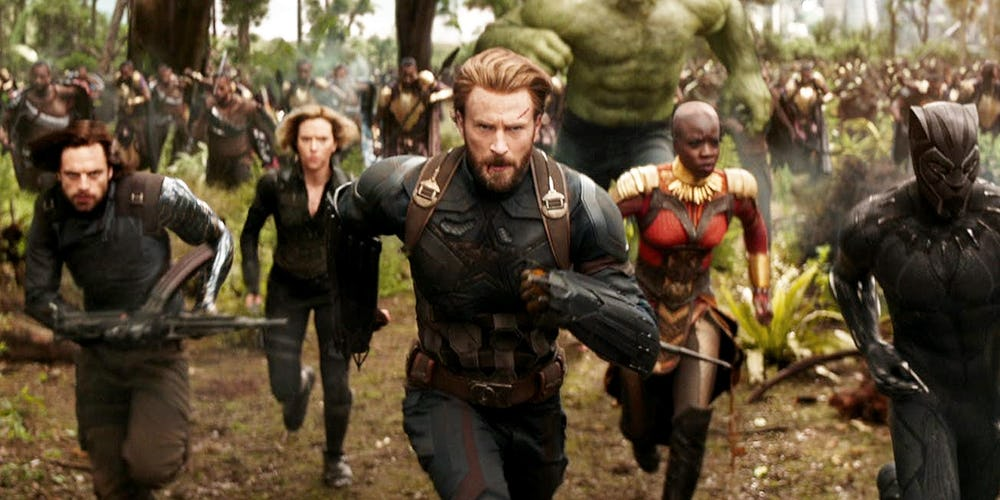 Avengers: Infinity War will open on April 27, 2018. It is directed by Russo brothers (Joe & Anthony Russo) who are a masterful duo when it comes to pulling off big comic-book ensemble movies. It is produced by Marvel boss Kevin Feige along with a set of executive producers including God of Marvel comics Stan Lee, Louis D'Esposito, Victoria Alonso, Michael Grillo etc. The screenplay is written by a talented duo – Christopher Markus and Stephen McFeely.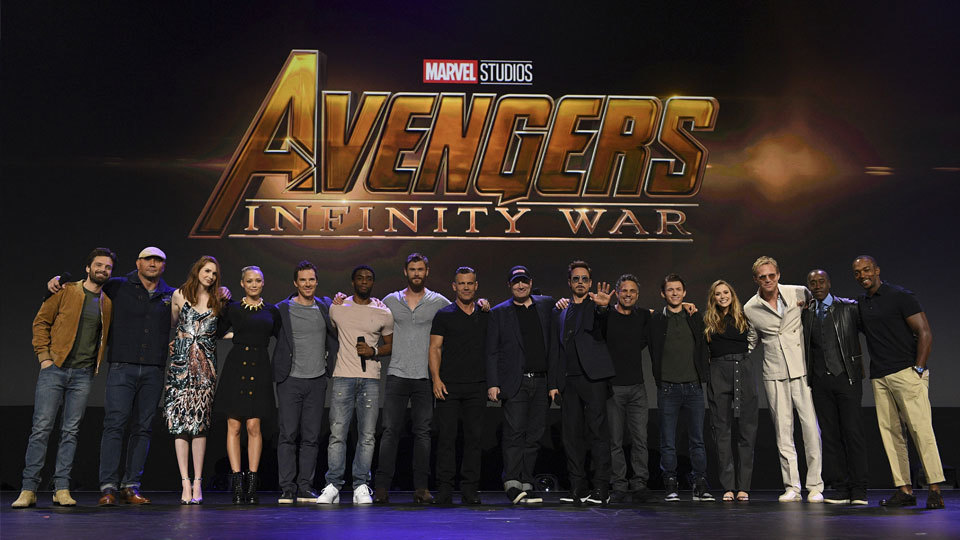 The cast is amazingly awesome and superlative as it features some of the biggest Hollywood stars under single roof including Robert Downey Jr. (Iron Man), Chris Evans (Captain America), Chris Pratt (Star Lord), Zoe Saldana (Gamora), Sebastian Stan (Winter soldier), Anthony Mackie (Falcon), Chris Hemsworth (Thor), Tom Hiddleston (Loki), Mark Ruffalo (Hulk), Bradley Cooper (Rocket Raccoon), Vin Diesel (Groot), Scarlett Johansson (Black Widow), Jeremy Reiner (Hawkeye), Benedict Cumberbatch (Dr. Strange), Benedict Wong (Wong), Tom Holland (Spiderman), Letitia Wright (Shuri), Chadwick Boseman (Black Panther), Paul Rudd (Ant-Man), Elizabeth Olsen (Scarlett Witch), Karen Gillian (Nebula), Pom Klementieff (Mantis), Dave Bautista (Drax), Paul Bettany (Vision), Josh Brolin (Thanos).
Here's the official Synopsis, read it below: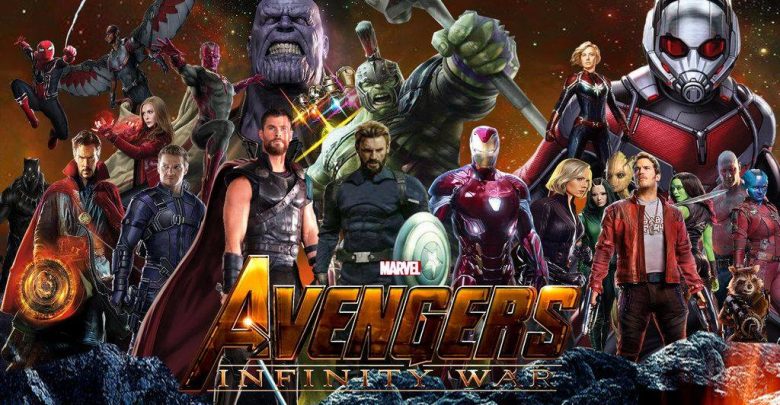 "Iron Man, Thor, the Hulk and the rest of the Avengers unite to battle their most powerful enemy yet — the evil Thanos. On a mission to collect all six Infinity Stones, Thanos plans to use the artifacts to inflict his twisted will on reality. The fate of the planet and existence itself has never been more uncertain as everything the Avengers have fought for has led up to this moment".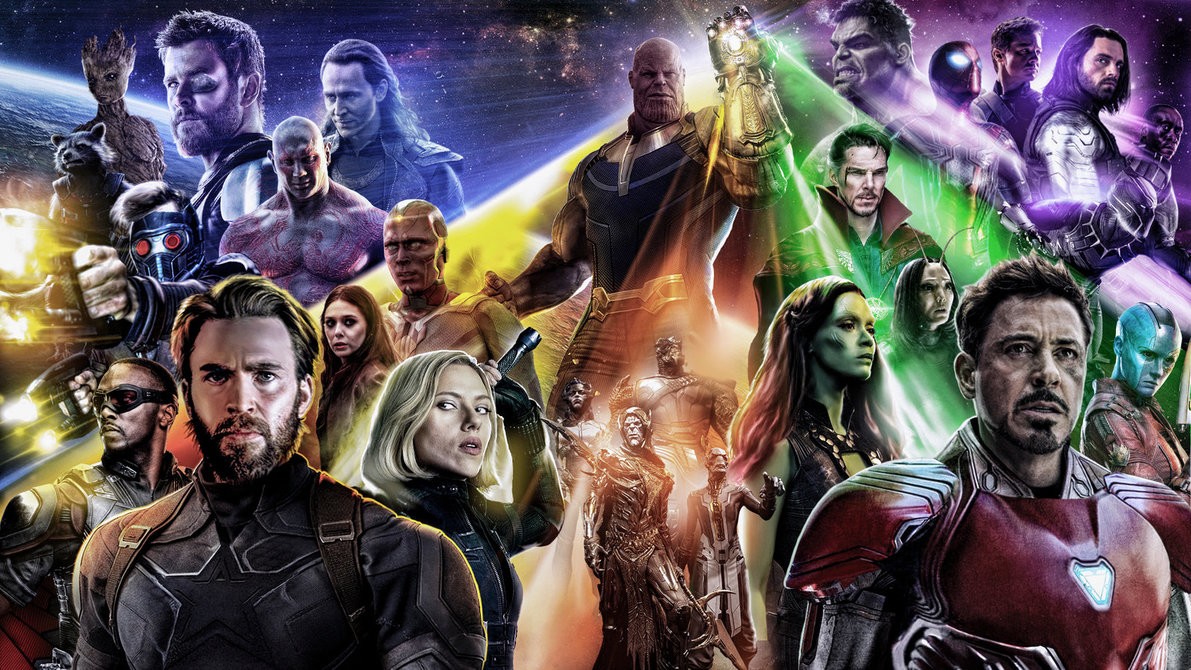 "An unprecedented cinematic journey ten years in the making and spanning the entire Marvel Cinematic Universe, Marvel Studios' "Avengers: Infinity War" brings to the screen the ultimate, deadliest showdown of all time. The Avengers and their Super Hero allies must be willing to sacrifice all in an attempt to defeat the powerful Thanos before his blitz of devastation and ruin puts an end to the universe".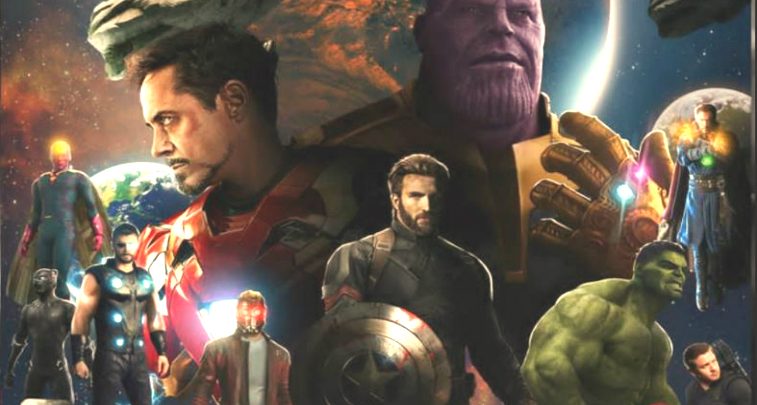 "As the Avengers and their allies have continued to protect the world from threats too large for any one hero to handle, a new danger has emerged from the cosmic shadows: Thanos. A despot of intergalactic infamy, his goal is to collect all six Infinity Stones, artifacts of unimaginable power, and use them to inflict his twisted will on all of reality. Everything the Avengers have fought for has led up to this moment – the fate of Earth and existence itself has never been more uncertain".
Don't Miss: 10 Incredible Comic Book Facts About The Soul Stone We Bet You Never Knew