Travel
Places to Visit in Vellore You Might Want to Know About
Places to Visit in Vellore:
Situated on the banks of the River Palar in the state of Tamil Nadu is the city of Vellore. Known for its excellent educational institutions, Vellore is immersed in history. It has seen the reigns of the Pallavas, Medieval Cholas, Later Cholas, Vijayanagar Empire, the Rashtrakutas, the Carnatics and eventually the British. The historical imprints of the various rulers and kingdoms have lent a distinct imprint on the culture and heritage of Vellore. The places to visit in Vellore are witness to this historical and cultural significance.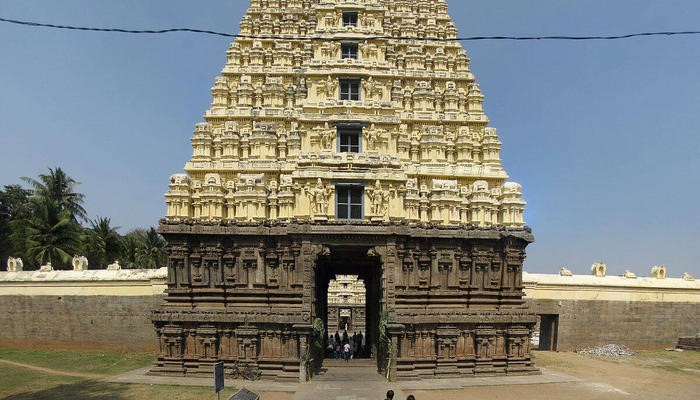 Jalakandeswarar Temple: Dedicated to Lord Shiva, the temple is built in the ornate Dravidian style of architecture. The temple is known for the elaborately carved stone pillar and the engravings on the ceiling of the temple. Various festivals are celebrated with great pomp and splendor at the temple.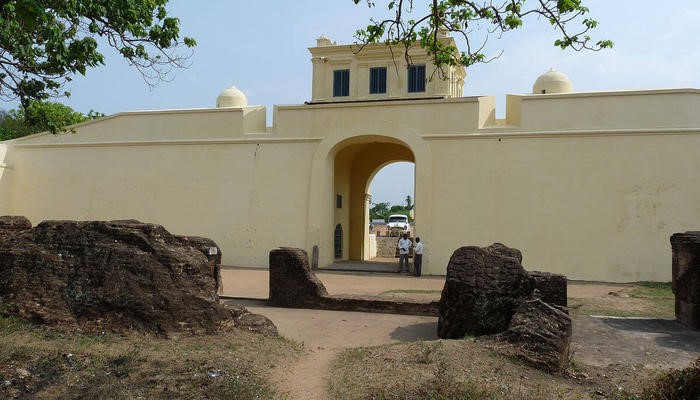 Delhi Gate: Used as an entrance to a fort built in the 18th century by Daulat Khan Panni, the Delhi Gate is one of the most significant monuments not only in Tamil Nadu but also in India.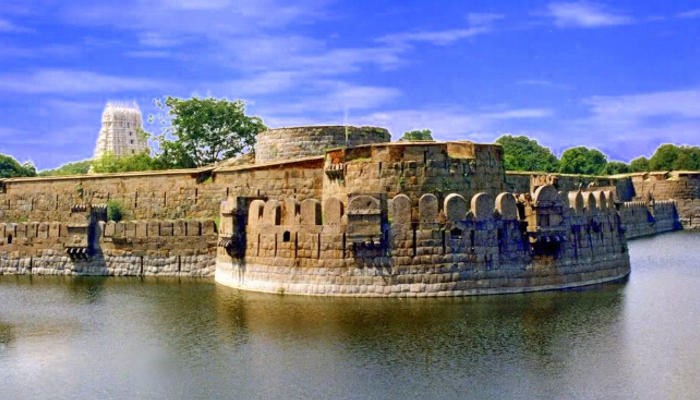 Vellore Fort: Built in the 16 century out of granite, the Vellore Fort stands in the center of the city of Vellore. The fort covered an area of 133 acres and is surrounded by a moat. Visitors can enjoy a boat ride in the moat around the fort.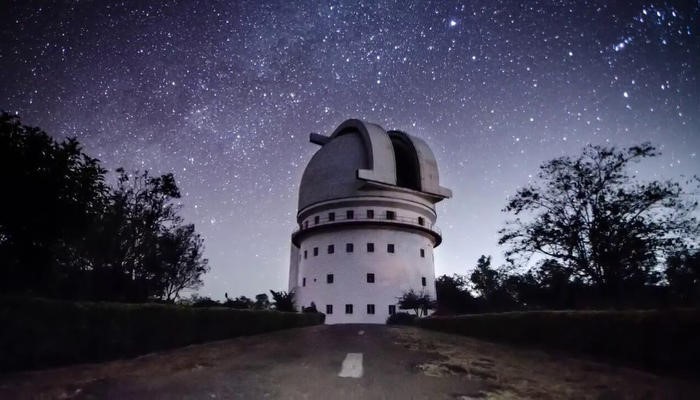 Vainu Bappa Observatory: A place that should be on any visitors must-visit list. The observatory has a 93-inch telescope that keeps a track of the universe. The observatory is also known to house the largest optical telescope in the country.
Other places to visit in Vellore include Yelagiri, Sri Lakshmi Golden Temple, Kaigal Waterfalls, St. John's Church, virinjipuram Temple, and others.
The prosperity of the rulers and the kingdoms that dominated the city can be seen in the many places to visit in Vellore. The majestic forts, the grand temples along with the abundant natural beauty make the city of Vellore a must-visit.
Also Read: Places to Visit in Vijayawada You Might Want to Know About