Movies
11 Key Details Confirmed & Revealed in The New Avengers: Endgame Trailer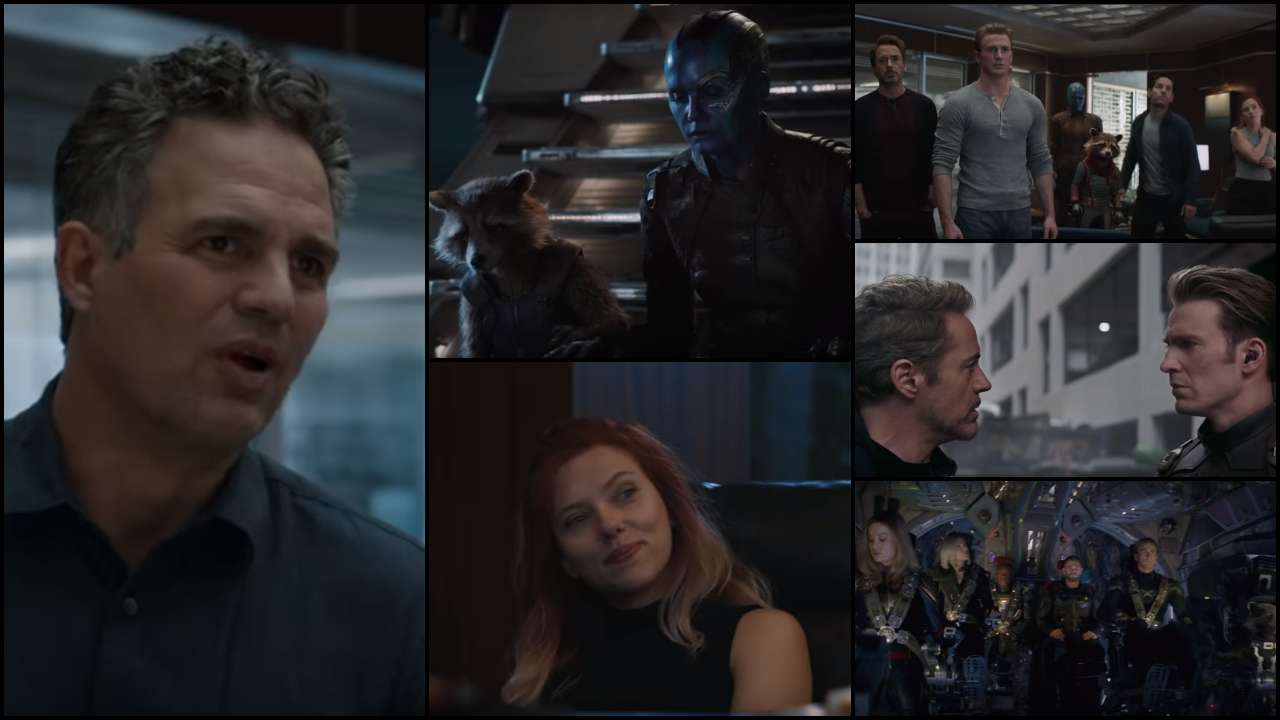 Marvel gave us a brand new Avengers: Endgame trailer two days ago, and it was just perfect. We got it when no one really expected to see it, and with that also came so many new reveals and confirmations of theories that you just can't stop talking about. That's not it, Disney also dropped some new footage at Cinemacon, but let's not talk about that for now. Let's get into everything that was revealed in the trailer: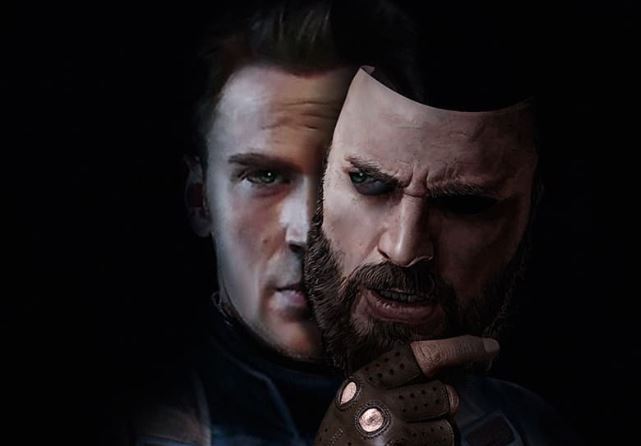 Compared to all other sets of footage, this special look was actually pretty fast paced. Before we see all the surviving Avengers get together, there are certain solo moments given to most of the characters. We see Steve standing in the bathroom looking at himself in the mirror.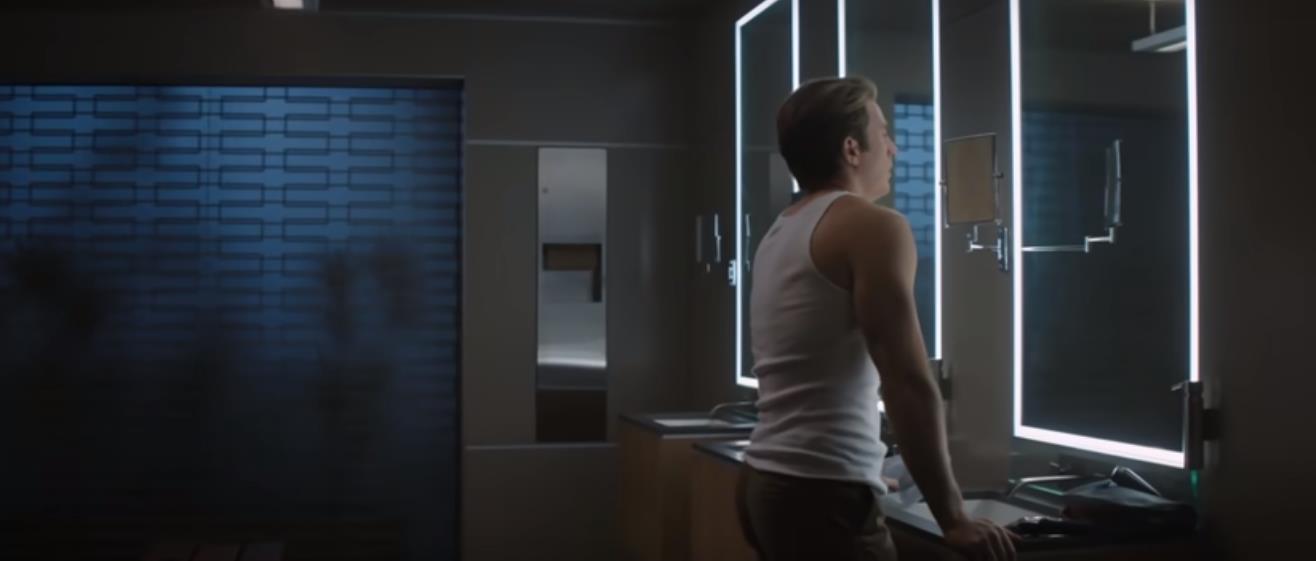 What most people didn't realize is that this scene takes place right at the beginning of the film. It is the moment when Steve has just shaved his iconic beard from the last film as we see two trimmers just beside him. This little moment signifies that he is now mentally ready to take his mantle back. He is ready to fight as an Avenger again. He is ready to take the Shield again.
Tony returns Home on his own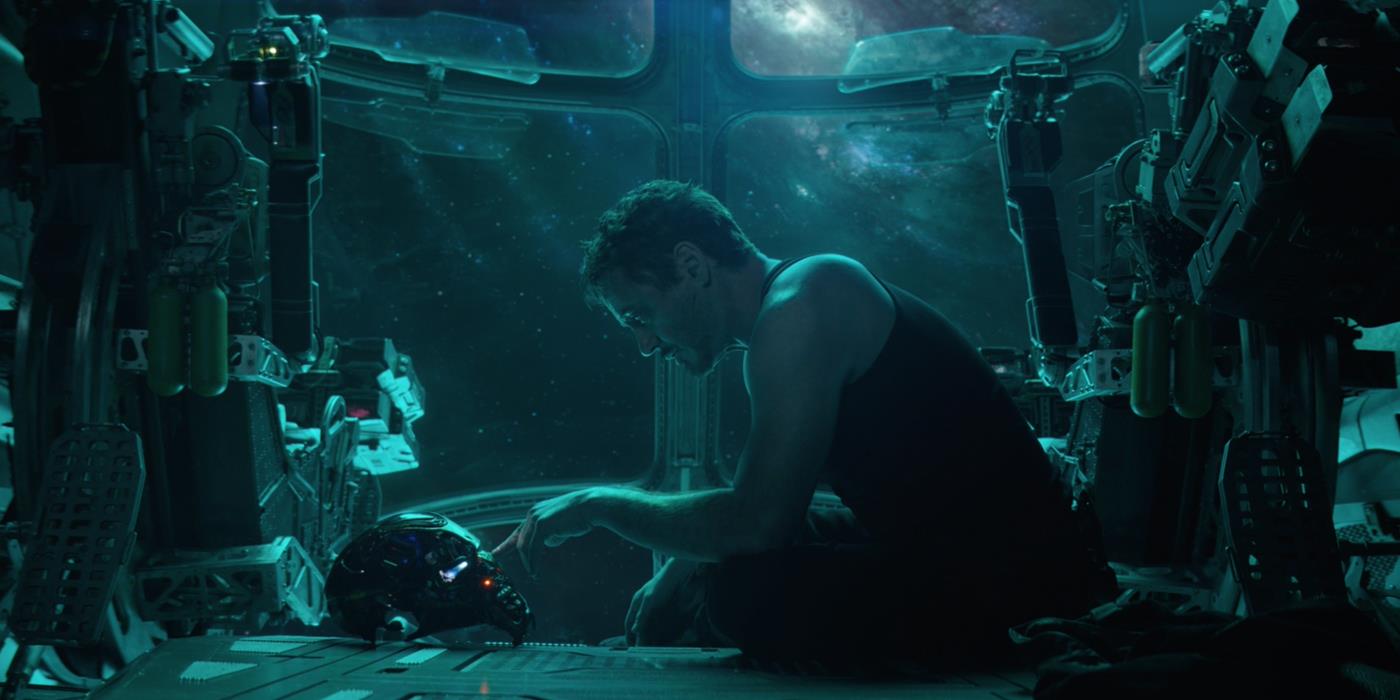 The first trailer opened with Tony Stark being stuck in space, and for 3 months, that was a huge deal for the fans. We were wondering how Tony would make his way back, or will he even make it back. While we knew at the back of our heads that he wouldn't die in space, there were many theories out there suggesting different ways of his return. The likes of Thor, Captain Marvel or even Valkyrie were assumed to be his ride home.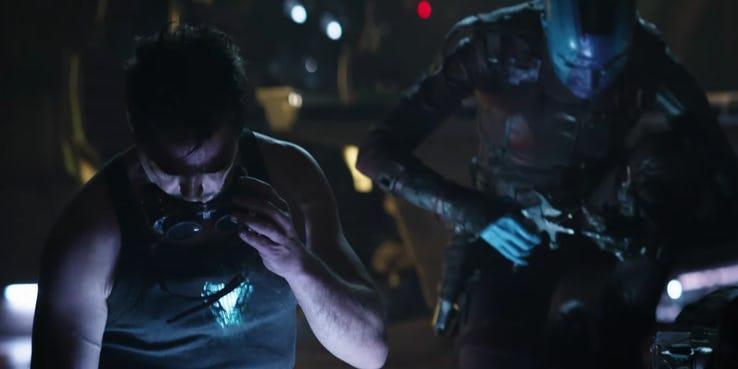 But later, people started to believe that it was Pepper and her Rescue armor that would help him out. Audi revealed a major spoiler as they have a VR experience called Rocket's Rescue Run. So ultimately people thought that Rocket would be able to track Benatar, and Pepper will tag along to get Stark back. But this trailer gives us a major hint that Tony largely makes it home on his own. The reason for this is tied to the next point.
Tony reunites with Pepper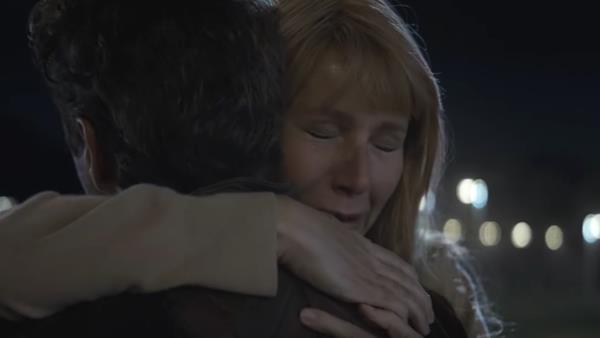 As Tony returns home, the first person we see him meet is Pepper. The way they hugged confirmed that Pepper wasn't the one who went upon the quest to get him back. In fact, it would make more sense for Tony having experienced a situation that required someone to rescue him, to come home and build the Rescue armor for Pepper, so she could be of help. And the second trailer clearly hinted upon the fact that since Tony made it out of the cave alive on his own, he being "The Mechanic" will also make his way back from Space, without any external help.
The Avengers were looking at the Benatar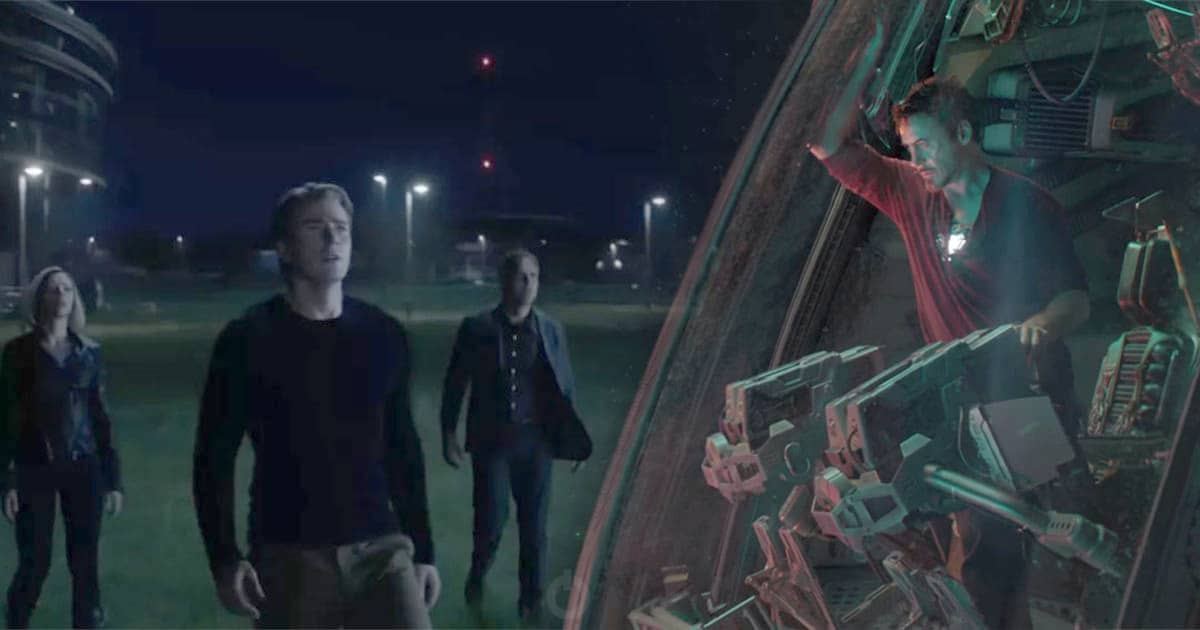 This very sequence in the Super Bowl TV Spot had people talking for two reasons. One of the reasons was the missing characters. As we know, Ant-Man, Captain Marvel, Rocket and Thor are also present at the Avengers compound, all of them, and even Pepper could be missing from this shot. The second reason people have been talking about it is to decode who exactly is everyone looking at. Well, now we know that it was none other than the Benatar, bringing Tony Stark back home along with Nebula.
The Death of Guardians through Rocket & Nebula's heartfelt moment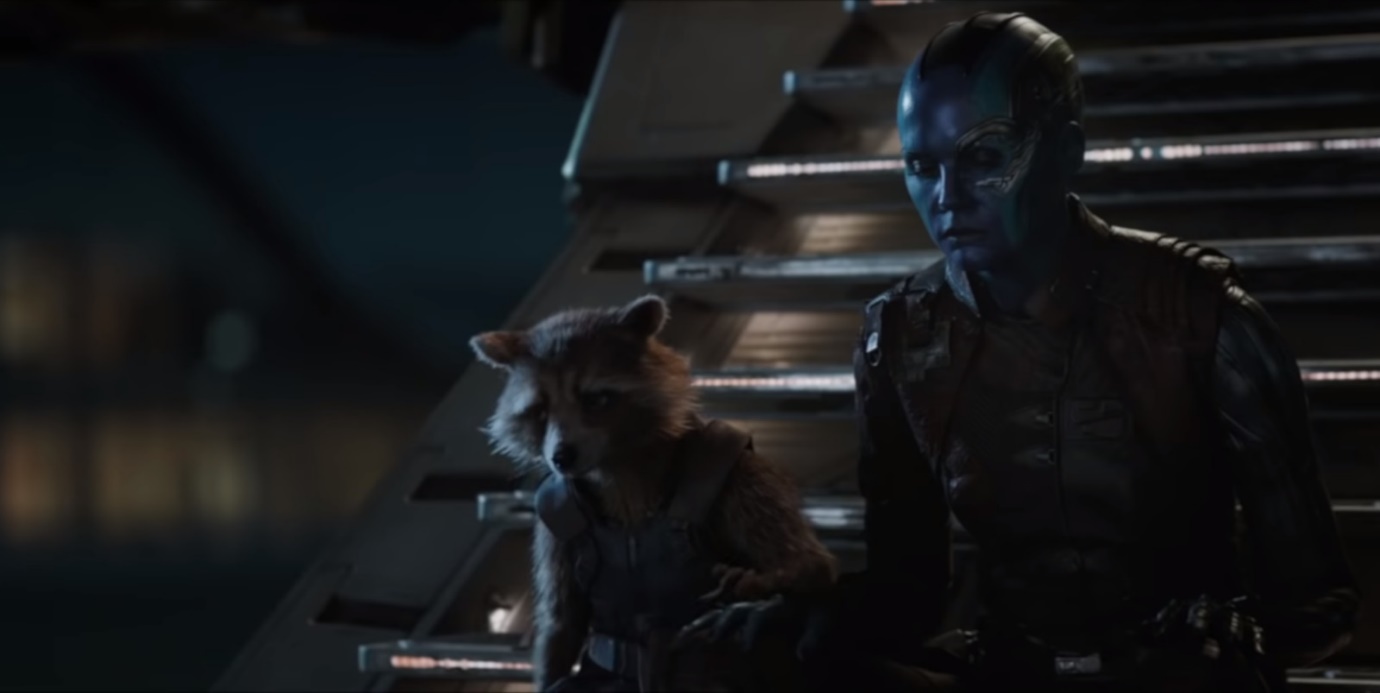 The footage shows Rocket holding Nebula's hand as they are sitting on the ledge of the Benatar. This scene is very emotional as this is when Nebula would tell Rocket that no other members of their team survived. Rocket saw the decimation of Groot, and Nebula witnessed the disintegration of Peter Quill, Mantis & Drax. Gamora also died at the hands of Thanos. So this will lead to them banding together.
Iron Man Mark LXXXV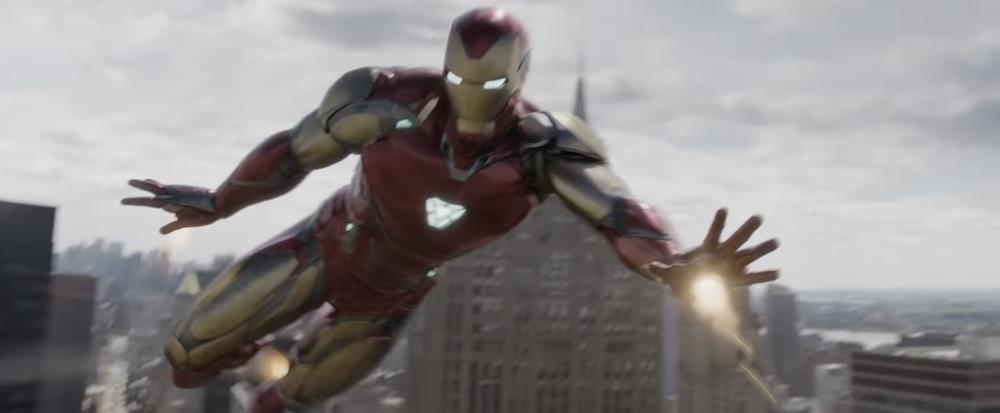 We've seen plenty of toys revealing Iron Man's new armor in the film, but this special look gave us the first live action look at it. Tony Stark gets back to work as soon as he returns because now he needs to return even stronger. He had the best armor in play against Infinity War, but that wasn't enough. So we could imagine newly upgraded weapons to be a part of his new suit.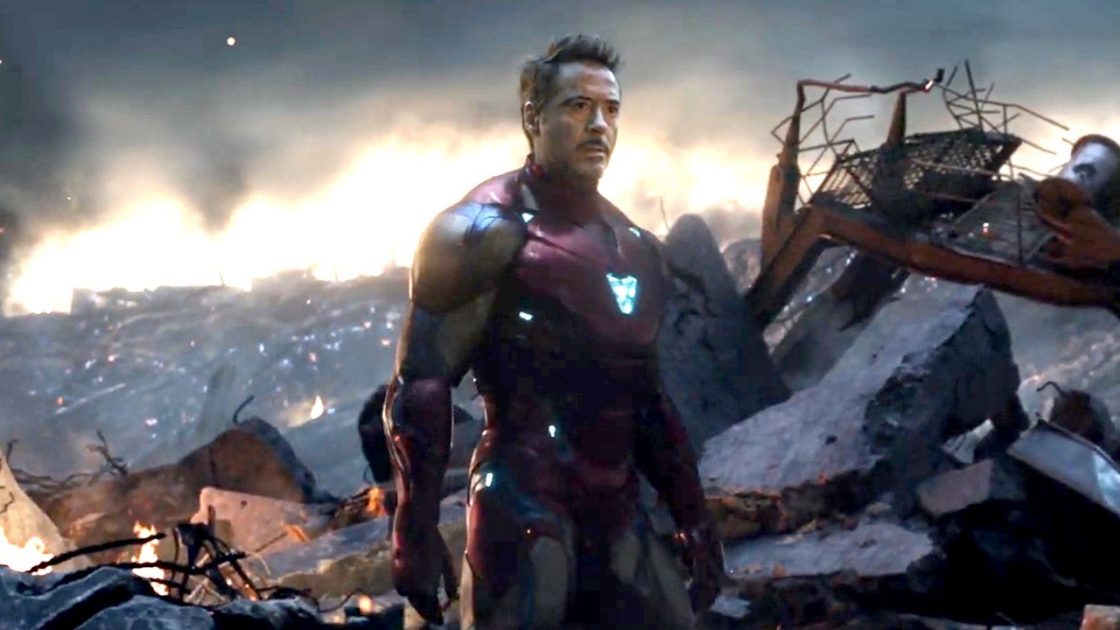 Also, this armor is inspired directly from the comics when it comes to the color pallet. There's more gold around the arms and legs in order to give this most advanced suit a retro look. This is similar to Cap's new suit as it is also inspired by the comics getting the scaly look, but that has obviously been modernized for the big screen.
Cap and Tony working together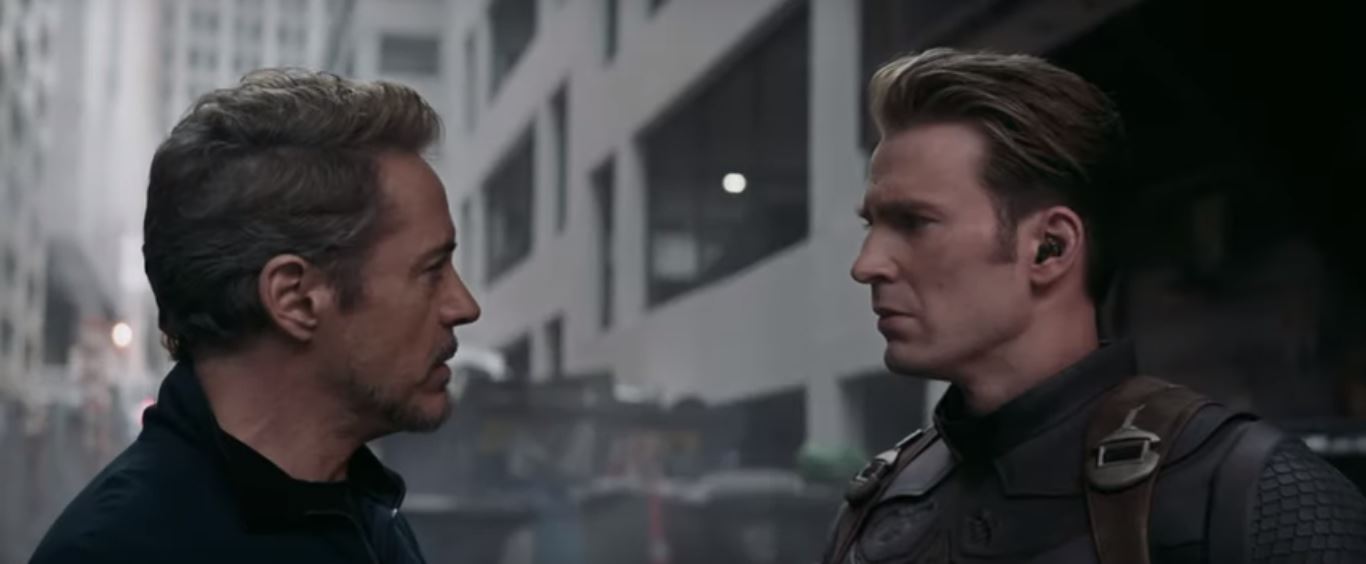 This is the moment we've all been waiting for. This moment where Cap and Tony shake hands and agree to trust each other again was one of the best, if not the best scene of the entire marketing campaign. It isn't the first time they meet as that would have happened at the Avengers compound when Tony returns home. But them being together makes the team whole again. Also, there's a bit of CGI trickery going on in this scene. To read in detail about that in detail, click here.
The Avengers Assemble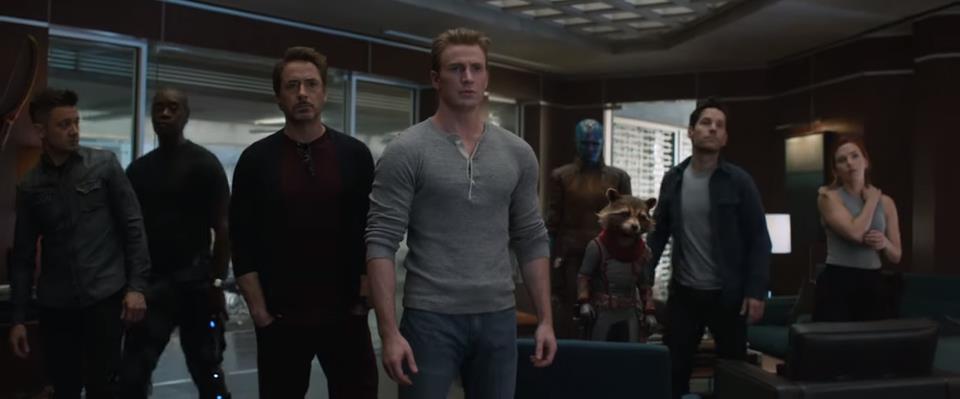 Another amazing shot in the trailer was the scene where almost all the snap survivors stood up looking at someone, or in this case 3 other people. Since Black Widow has longer hair, we could speculate this scene to take place later in this film. Thor, Captain Marvel, and Bruce Banner are missing from this shot, so all these heroes could be looking at those three, or just Banner in particular, who has gained control of The Hulk now.
The team boards the Benatar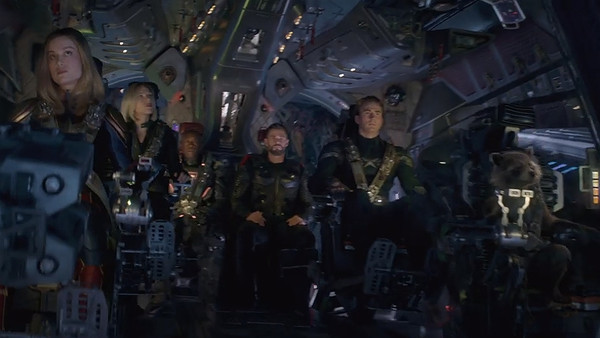 Since we see Natasha's short blonde hair in this shot, we know that this is the first time the Avengers decide to take the fight to Thanos. Later in the trailer, we see Nebula also present on the ship, so we know that she has also taken off along with Rocket, Natasha, Rhodey, Steve, Thor, and Captain Marvel. The CinemaCon footage description confirms that Tony Stark won't be going on this particular mission to "The Garden."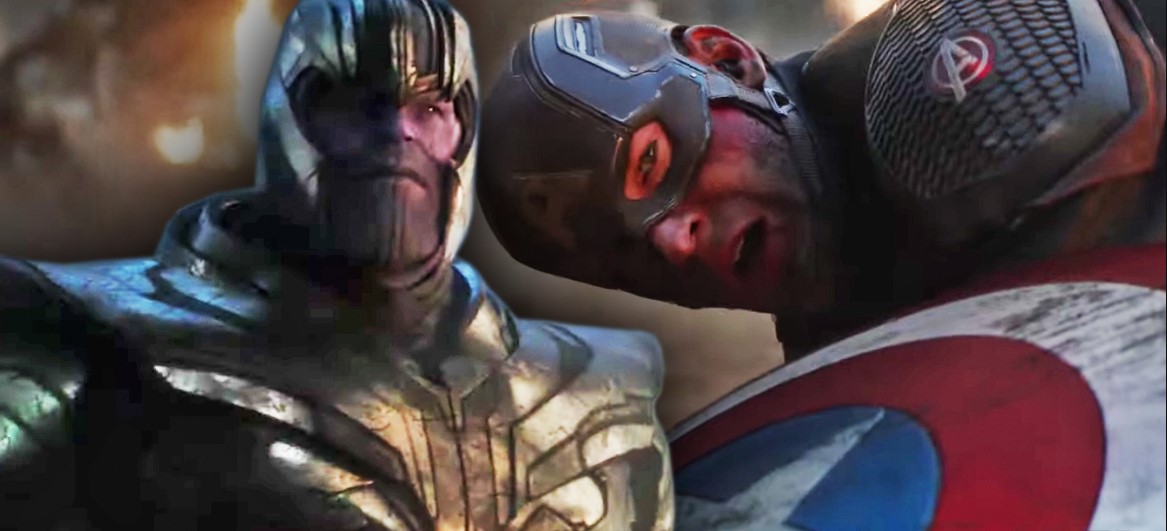 Since there's a lot of debris around the planet where the Avengers fight Thanos, we can assume that this place isn't The Garden. Also Tony Stark has his Mark 85 armor now, so we can speculate that this is perhaps the second battle of the film. People have suggested that this place could either be Titan or the Avengers compound itself, but because Thanos is in his armor and the Infinity Gauntlet is nowhere to be found, we could bring in a wild theory. There have been a lot of reports telling us that a battle will take place on Xandar. So this could easily be that battle, but the twist theory that could be in play here is that it could be taking place in the past, right when Thanos is about to acquire the Power Stone.

The money shot of this trailer shows us the 3 pillars of the MCU walking amidst all the destruction, towards Thanos who is clearly beaten down. He is in his armor. We see his double-bladed sword plunged in the ground beside him and his helmet rests on one end of the sword. This battle will probably take place in the middle of the movie, and it could result in the Avengers bringing back the snap victims, but also unleashing a new, greater threat!