Movies
Avengers: Endgame – Gamora's "Avenge the Fallen" Poster Fuels Time Travel Theory
Today has been all about the 32 posters and still, there's more to discuss. 30 days left before Avengers: Endgame arrives and the hype for the film is increasing day by day. Tickets will go on sale on April 2nd. Right from that very day, we'd know how much people want this film as this movie would surely beat the presale records of all other films. We would see many Box Office records be broken by this movie, but let's leave that for later.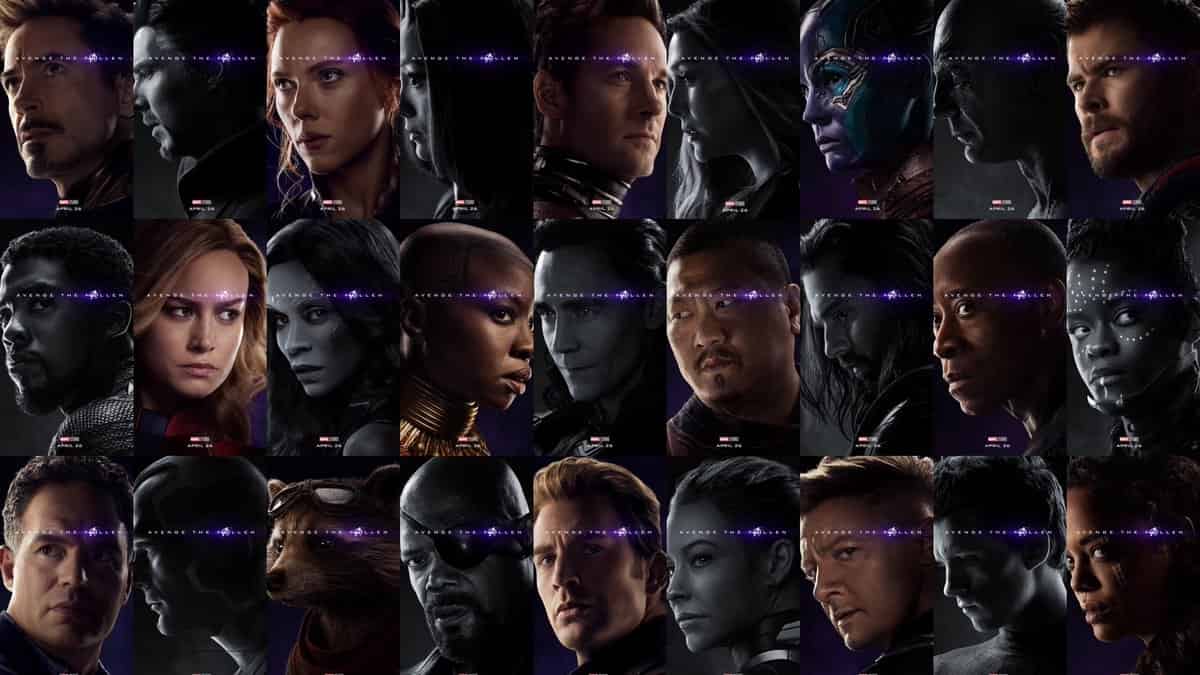 Let's talk about the posters that we've seen today. The good thing about these posters is that despite the fact Kevin Feige confirmed that the movie won't use any dead characters in the marketing, Marvel has found a way to bring in all the important characters of the movie, dead or alive. These posters confirmed Shuri's disintegration, Valkyrie's survival and probably even hinted Vision's return. Now people are curious about Gamora as well. Take a good look at Gamora's poster: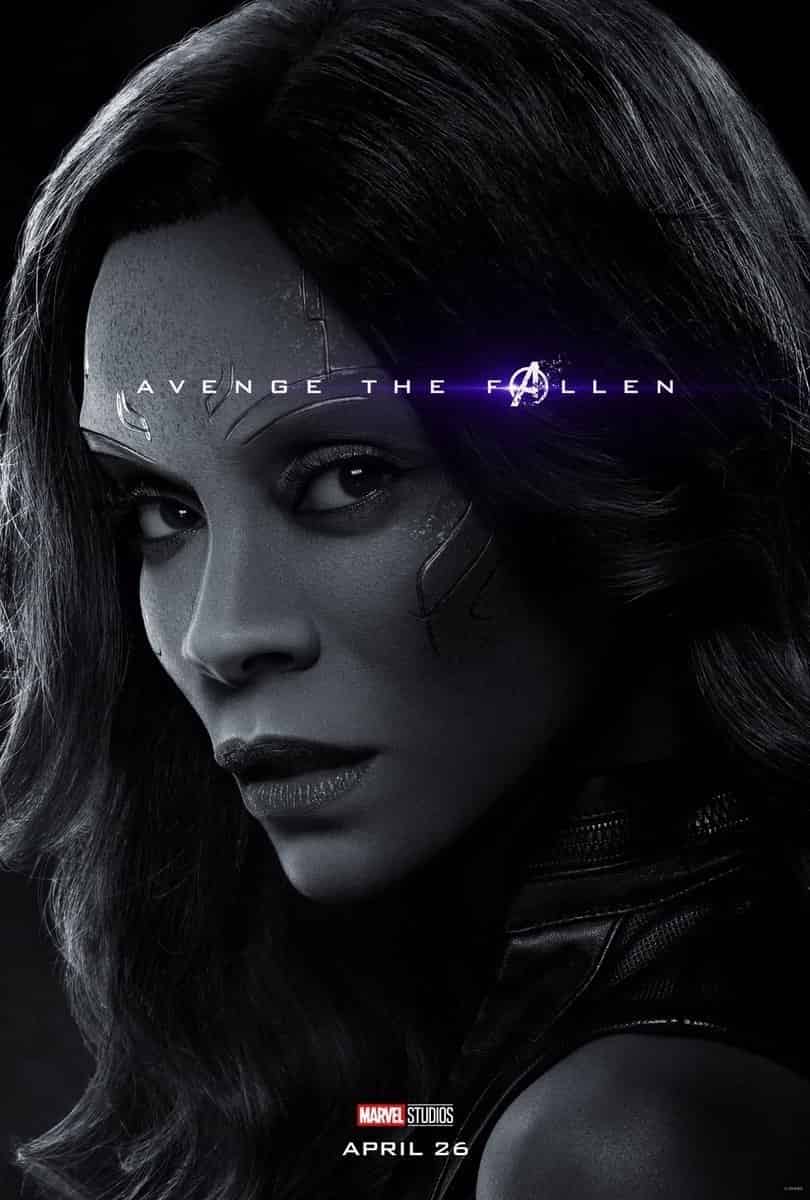 What people are saying after looking at this poster is that Gamora is back to wearing the sleeveless outfit. Last we saw here wearing this was in the first Guardians of the Galaxy movie. So people think that Time Travel would be the key to bring Gamora back.
Well, what they are assuming is correct as Gamora from the first movie would obviously have an appearance in the movie since we have seen plenty of set photos and videos of her sitting in the makeup chair wearing the same outfit that she did in the first movie. But it has nothing to do with the poster released today as the get up in that is a bit different. See for yourself: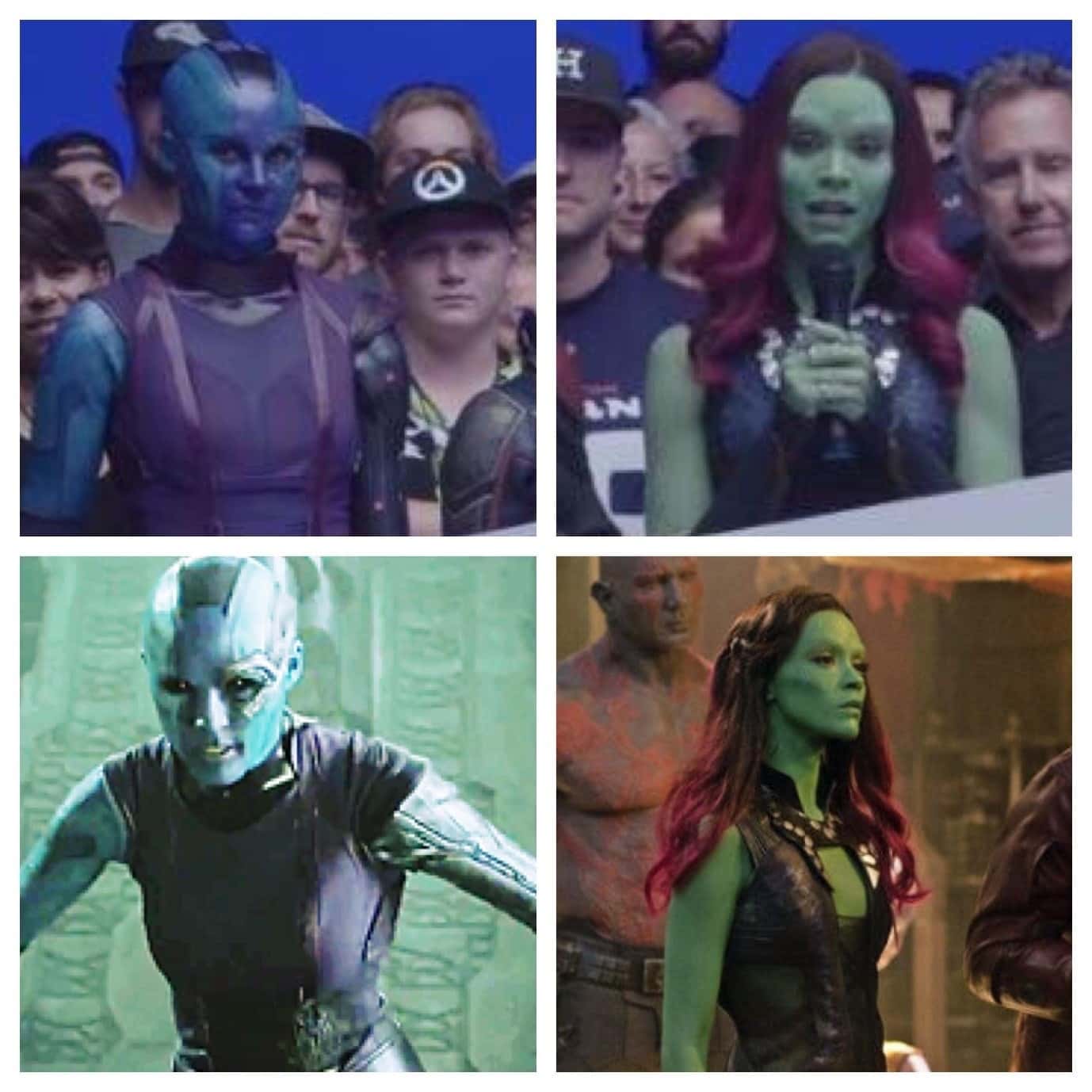 This right here is confirmation for Gamora's return through a time travel/flashback sequence. But we cannot be sure whether she will return for sure by the end of Avengers 4. Honestly, she is the backbone of the Guardians of the Galaxy, and the team would certainly look very incomplete without her. So she has to return for Vol. 3. But Marvel can do anything and make anything work. Such is the trust of the people in this brand. Whatever they sell, we're gonna buy.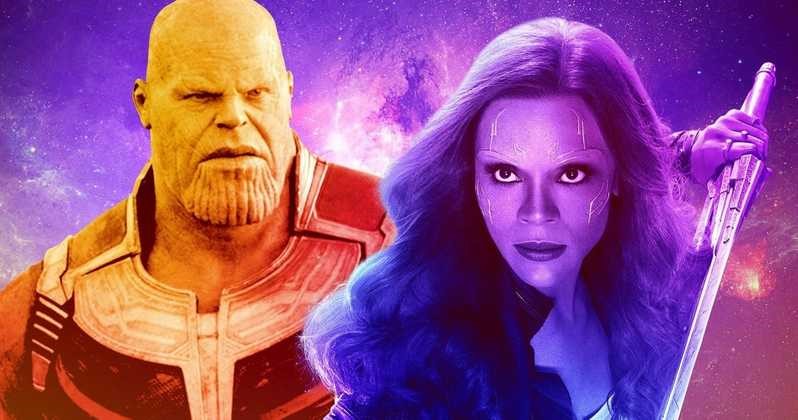 Well, we are definitely going to buy every bit of Avengers: Endgame as it will surely become the highest grossing superhero movie of all time. Moreover, it is the only film that really has the potential to beat the numbers of Avatar even after so much of competition. Everyone throughout the world is going to turn up to watch the film.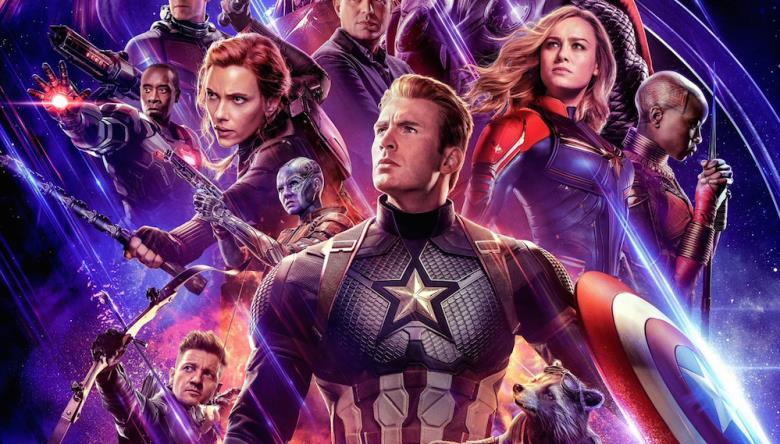 Directed by Joe & Anthony Russo, Avengers: Endgame will open on April 26, and it'll presumably star Robert Downey Jr., Chris Hemsworth, Mark Ruffalo, Chris Evans, Scarlett Johansson, Benedict Cumberbatch, Jeremy Renner Don Cheadle, Tom Holland, Chadwick Boseman, Paul Bettany, Tom Hiddleston, Idris Elba, Danai Gurira, Peter Dinklage, Benedict Wong, Elizabeth Olsen, Anthony Mackie, Sebastian Stan, Gwyneth Paltrow, Benicio del Toro, Josh Brolin, Pom Klementieff, Karen Gillan, Dave Bautista, Zoe Saldana, Vin Diesel, Bradley Cooper, Chris Pratt, Paul Rudd, Samuel L. Jackson, Cobie Smulders, Tessa Thompson, Evangeline Lilly, Aaron Taylor Johnson, Cate Blanchett, Michelle Pfeiffer, Michael Douglas, Tilda Swinton, Jeff Goldblum, Katherine Langford, Stellan Skarsgard, Ava Russo and Brie Larson.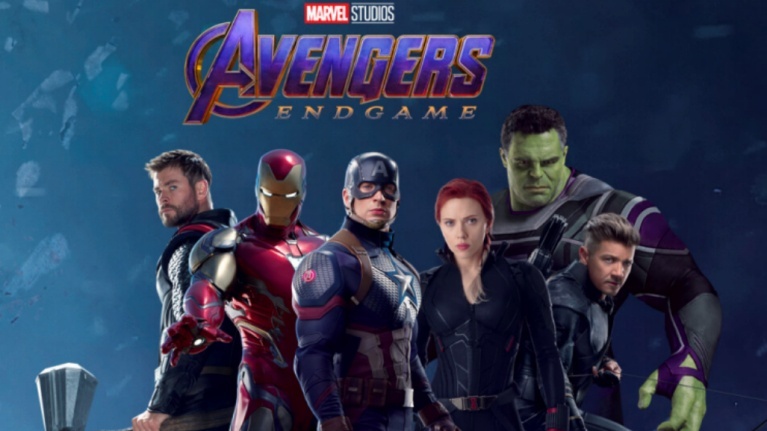 Here's the new synopsis of Avengers: Endgame:
"Thanos snapped his fingers in Avengers: Infinity War, and half the life in the universe instantly dissolved. Now a ragged group of surviving warriors, including Captain America, Black Widow, Iron Man, Thor, and the Hulk works to counteract the Mad Titan's genocidal action.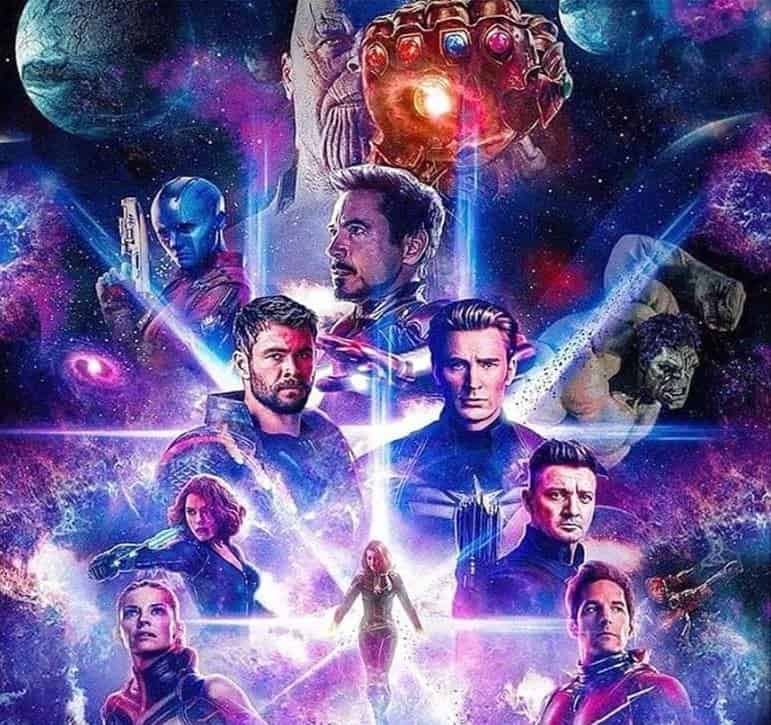 Since our heroes couldn't stop Thanos the first time, what makes them think they can win in a rematch? The answer may be in overwhelming power, thanks to Captain Marvel, or in the tiniest spaces between atoms accessible to Ant-Man. Avengers: Endgame will rewrite the Marvel Cinematic Universe as we know it. When it's all over, nothing will be the same."