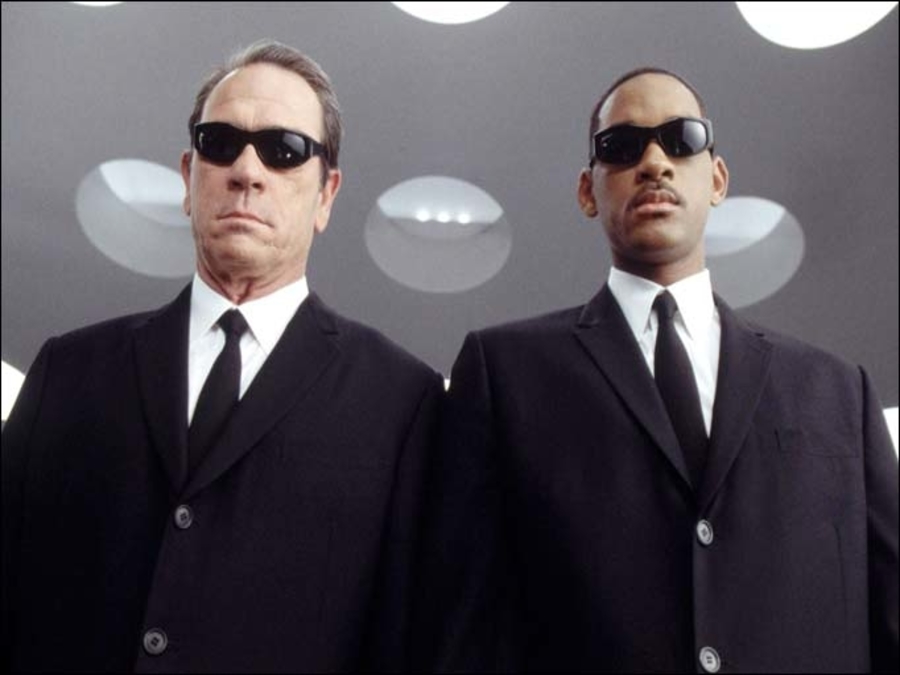 Even for the best actors, some scenes are ridiculous to play them straight. There are many times during filming some actors do something that is not part of the script. So here we are looking at the scenes which were quite a different form the original scripted scenes. Top 5 Scenes Where Actors Couldn't Keep a Straight Face.
1) Meeting Frank the Pug from "Men In black" (1997)

A scene between two grown men and a pooch is so cute that you can't help but smile. In this classic sci-fi comedy agents, K&J played by Will Smith and Tommy Lee Jones respectively meet Frank an alien informant disguised as a pug.
2) Hotel Bellboy "Transylvania 6-5000" (1985)

Michael Richards was playing the oddest oddballs you can imagine. Richard's plays Fey's a butler who is high jinks weird out hotel guests but crack up actors. Richard improvised parts of his role using puppets, banana peels, and other props of his own accord to get laughs out of his on-screen associates.
3) Warming Up from "Anchorman 2: The Legend Continues" (2013)

In the first scene of Ron Burgundy sequel, big screen features a newscaster husband and wife team played by Will Ferrel and Christina Applegate practice their diction and scales before delivering night's top stories.
4) She used to fart in her sleep from "Good Will Hunting" (1997)

Even in dramatic roles, Robin Williams couldn't hold himself back from seizing an opportunity for hilarious improvisation. In the scene where Williams is playing a role of therapist and Matt Damon as his stubborn patient, Williams catches Damon completely off guard with an inventive anecdote about romance and flatulence.
5) Toilet Humor "American Pie" (1999)

High school senior Finch played by Eddie Kaye Thomas has a crippling fear of going number 2 on school grounds. His rival pranks him by slipping an ungodly amount of laxatives into his Mochaccino.