Iron Man Weapon to Defeat Thanos May Have Been Revealed
Avengers 4 is coming out in a few months and the anticipation for this movie is literally insane! Among many things that are going to be happening in this movie, there is one that people are surely looking forward to, and that is the new suit of Iron Man. With every new movie, we get to see new advancements in the suit of Iron Man that surprise us every time. And this new advancement could become the ultimate Iron Man weapon to defeat Thanos.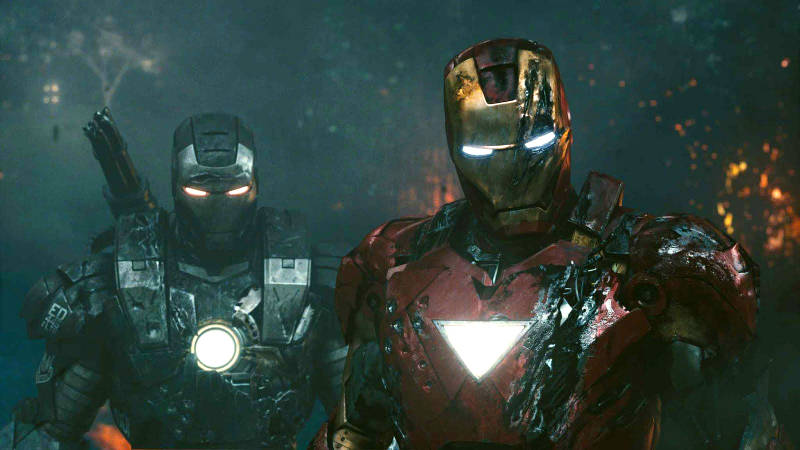 In Infinity War, the suit totally went to a whole new level. And if you think that the Infinity War suit is the best thing Stark has built, get ready to be blown away when you hear about this awesome upgrade in his nanotech armor. Apart from him, we will also see War Machine in the nanotech suit as well.
The first trailer of the film will not give us many details upon the new suits of both War Machine and Iron Man but it can certainly give us the first look at it. As it goes with the progression of every Marvel movie that involves these two characters, their suits and weapons obviously improve. So we will obviously get to see massive upgrades for both War Machine and Iron Man.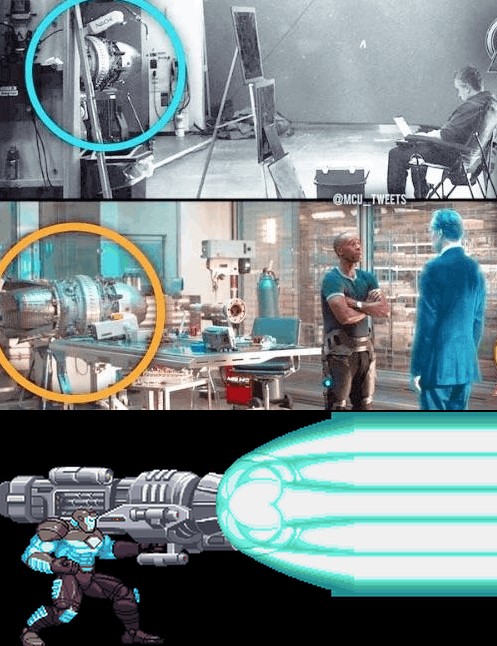 It's been a month since the Russos tweeted the infamous "Look Hard" photo. People thought that the image was hiding the title of Avengers 4, but as it turned out, it was about the same tech which was in the back of the photo and spotted in Infinity War as well. People came to the conclusion that this was indeed the Proton Cannon that War Machine has had in the past Capcom vs. Marvel games.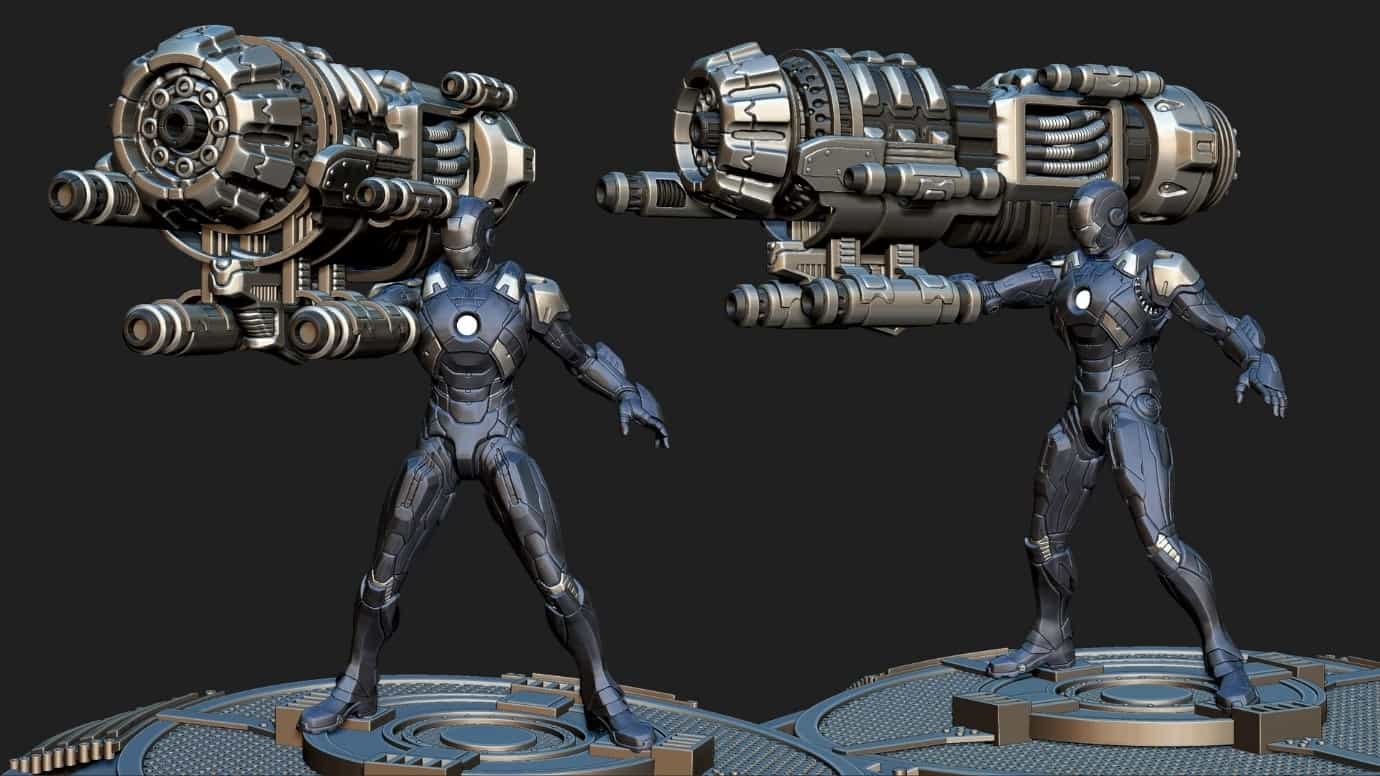 It seems that the fans have been totally correct in spotting that as a new set photo has confirmed the fact that this is, in fact, a Proton Cannon and not some other device that will help in transporting the Avengers through the Quantum Realm or in the BARF tech. A new Instagram post gives us the Proton Cannon. Have a look: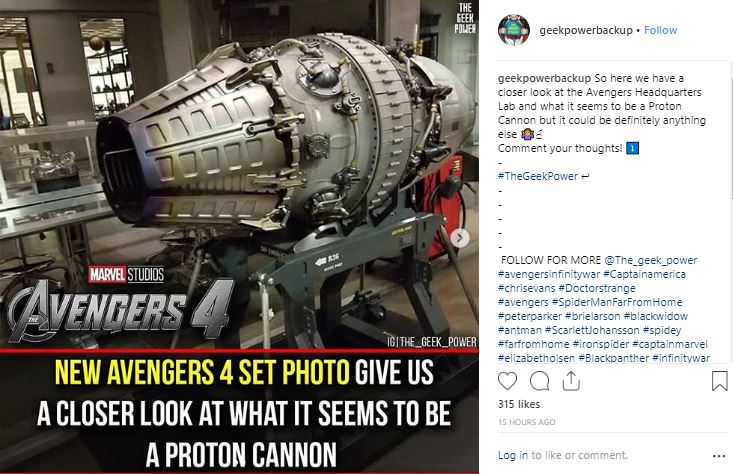 Now it will be interesting to see who among the two will be using this Cannon. The look goes better with War Machine's suit and for once he also deserves to have something cool and absolutely Bad-ass as compared to Iron Man's suit. He needs the real "Ex-Wife" this time.
Apart from that, looking at the set photos it is believed that with Fury gone, Tony will become the new leader of SHIELD, and the film will begin with a time jump after the events of Infinity War. So there would be a significant amount of time where we might not see Iron Man and it would just be Tony Stark. But with this being the last film, we can be sure of the fact that Tony's armor will turn out to be the highlight of the film once again.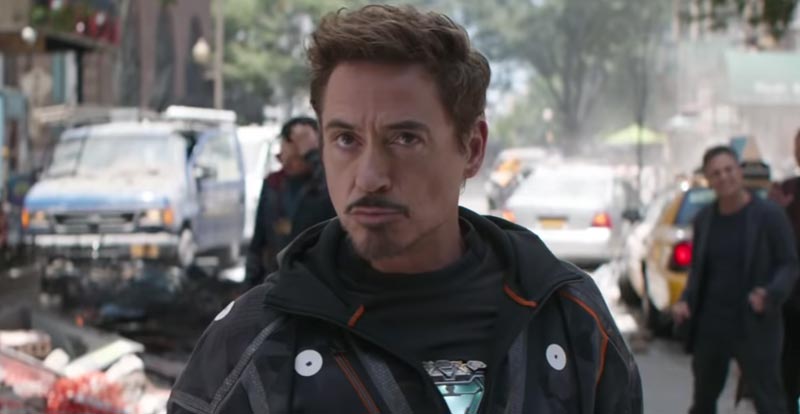 Iron Man is the center of the MCU and everything revolves around him. So, his armor is going to be radically different than Mark 49 (Nanotech) and possibly every other suit that we have seen till now.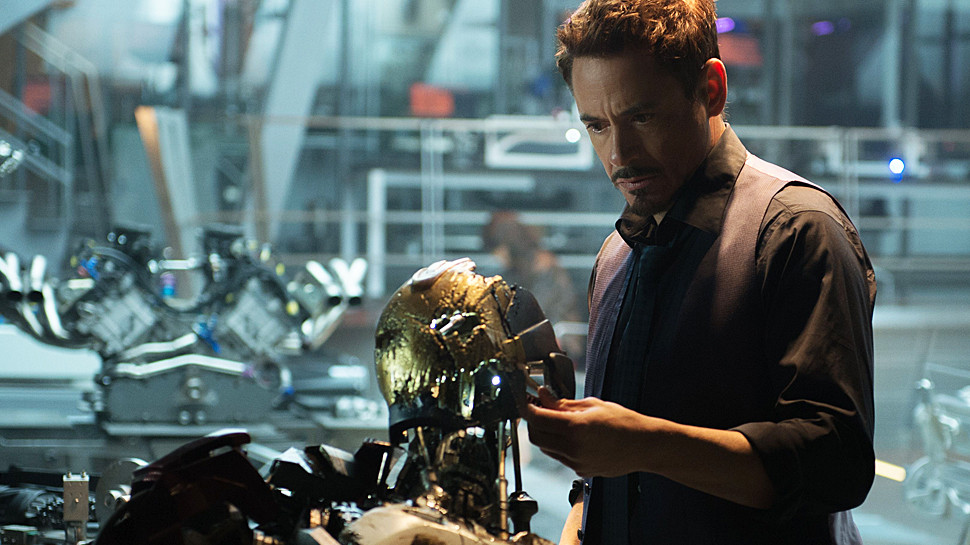 This gives rise to a new type of armor altogether that Tony will wield to take revenge of the fallen heroes, and it's called Uru Metal Armor. It's the mystical metal from Asgard is by far the only thing that could have taken on Thanos. Remember the Stormbreaker? The magical hammer forged for Thor that took on the might of the six Infinity Stones and still managed to pierce Thanos' chest. That was made of Uru.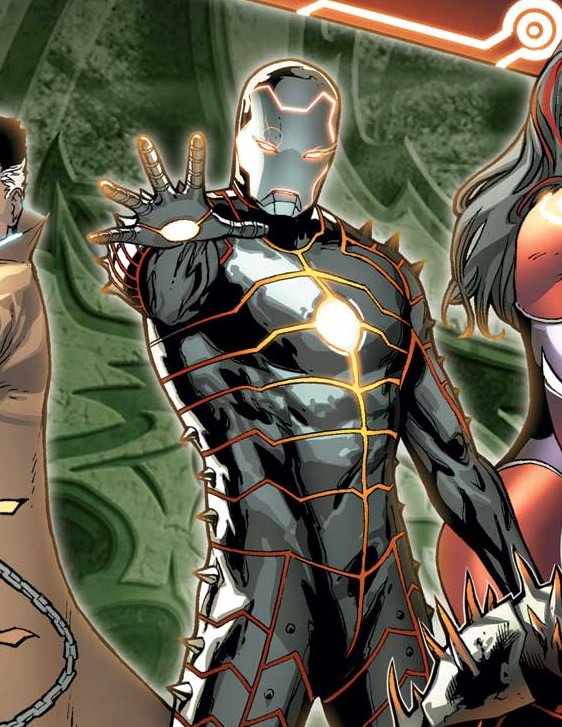 If Tony Stark could have gotten his hands on some Uru, he could have molded a suit of armor out of it. An Uru Iron Man armor is not a concept. It has made its appearance in the comic books. A simple axe dealt more damage to Thanos than all the Avengers could.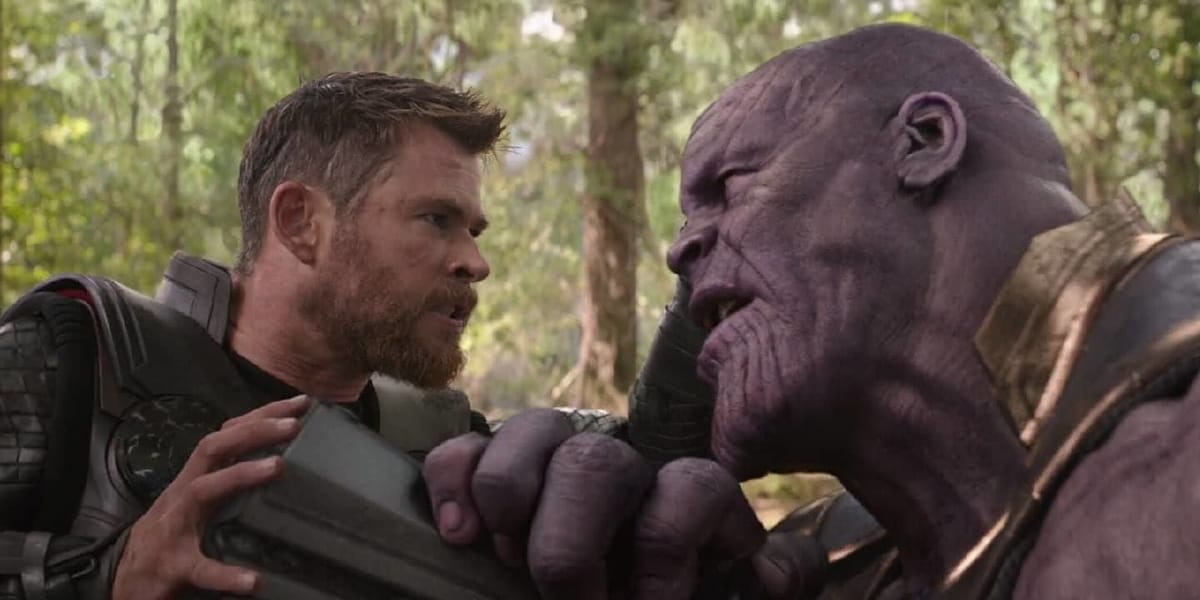 Imagine what an Uru suit of armor forged in Nidavellir would have done. In comics, he infused his Extremis Armor with the divine will of Odin and forged weapons using Asgardian resources. So there you have the answer on how Iron Man can beat Thanos in Avengers 4.
Whatever happens, we will soon find out when the movie hits the theaters on May 3, 2019.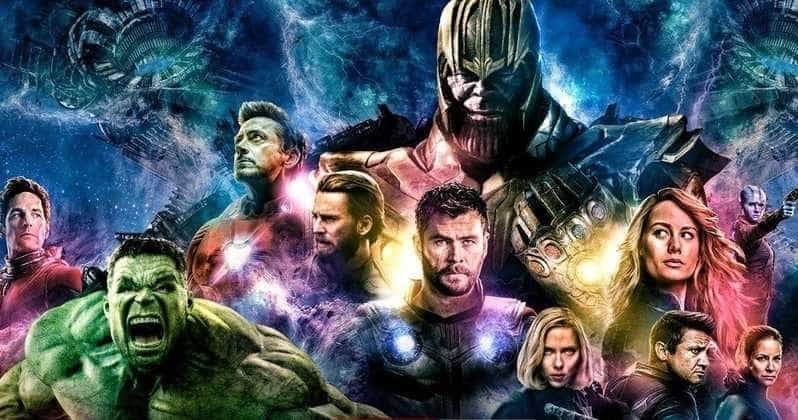 The official synopsis of Avengers 4 says:
"A culmination of 22 interconnected films the fourth installment of the Avengers saga will draw audiences to witness the turning point of this epic journey. Our beloved heroes will truly understand how fragile this reality is and the sacrifices that must be made to uphold it."