Cricket
Iconic Day for Indian Cricket: 25th June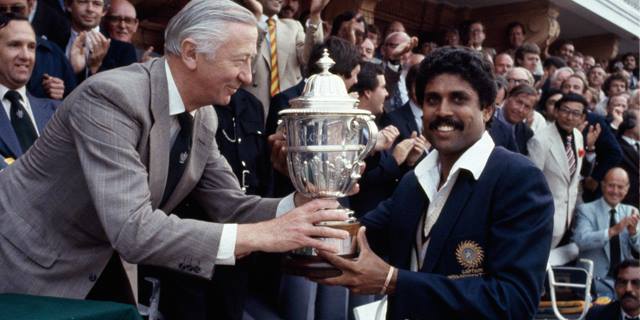 25th of June is regarded as one of the most important days in the history of Indian cricket as they started their Test match campaign on the same day back in 1932. India played a Test match against the English team at the home of cricket i.e The Lords. It was the most important day in the history of not only Indian cricket but for the entire world as the Test format gained the momentum from thereon. However the style to play this kind of format was very orthodox and the players used to spend the entire day for making a mere 200 runs.
India's first ever Test Match (25th June 1932)
The match began in a pleasant English summer at Lords which is in itself an iconic venue for this game. England won the toss and scored a well compiled 259 in their first innings and India were bowled out for 189 in 90 overs. The hosts after taking a lead of 70 runs, piled 275 in the second innings and set a mountain to climb for the Indians as they now needed 346 to win the match. However, they were crumbled for 187 by the English pace attack and it was not more than a Test match exposure for the visitors. The hosts won the only match which was to be played between the two.
India wins the World Cup (25th June 1983)
Another important incident which occurred in Indian cricket is the winning of a World Cup in England at Lords against the mighty West Indies team which used to be the most lethal and dangerous team of that time. Undoubtedly, India stood nowhere against that world class team and everyone expected a one-sided final of 1983 World Cup. West Indies won the toss and put India to bat on a 'Green Wicket' which was not a fair thing to do by the ECB. As a result, India collapsed on 183 in 55 overs(in a 60-over match). Indian people watching the game on television sets have shut them off looking at such a weak score, but who knew there would be a turnaround in the game and the real drama started after the most famous catch of Viv Richards by Kapil Dev running backwards. The people instilled a self-belief in them and started to enjoy the match after that. In no time, the West Indian batting collapsed and the people were in tears- some of joy and happiness while others of sadness.
It was a very special win for India, although first World Cup trophy is always the best moments of your lifetime. Before the start of the tournament, no one gave India a chance even for the last 4 qualifying teams. People had already decided even before the semi-final, that it would be a final between West Indies and England. But these things just became their motivation to perform better and compete with world class teams. Truly, India had done something special that day which ignited the fire of cricket into every heart of Indian citizen and people started to love and watch this beautiful game.
Love to Draw, indulge in number crunching, learn new English words, playing TT, Carrom, go for cycling etc. Also, he likes to collect old currency notes & different coins. He is very closed to nature, and find it interesting to capture some of the best weather pics. Very passionate about cricketing world, following records, stats & information related to famous cricketers. Respects knowledgeable people regardless of their age & like to listen & observe more in his life. Loves to write and share his thoughts, Likes to gain Spiritual knowledge and apply it in his life, believe in simple living & high thinking. Believe in karma and hardwork.