Cricket
The Tale of Mitchell Johnson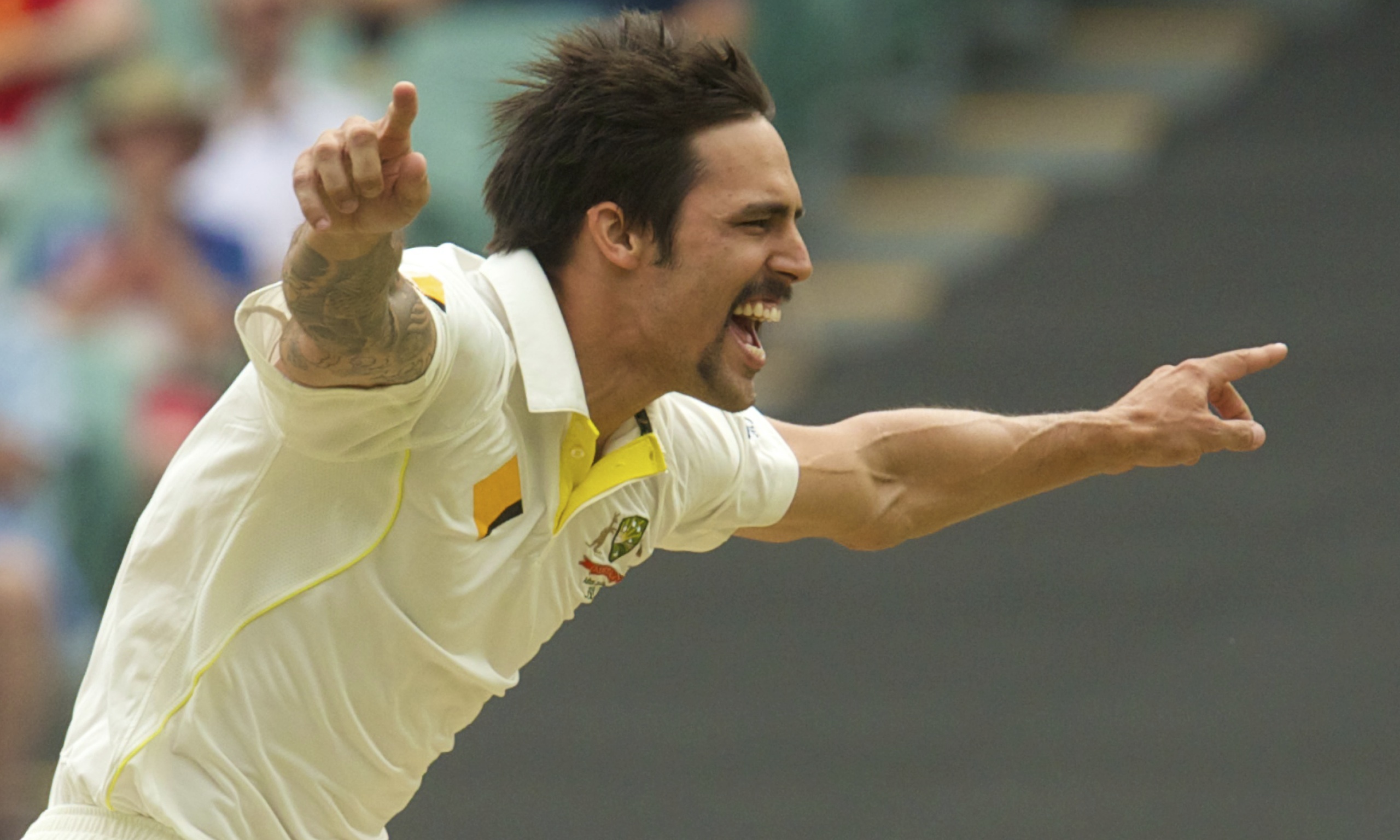 Mitchell Johnson made his test debut against Sri Lanka at Brisbane in November 2007 and made his ODI debut against New Zealand at Christchurch in December 2005. And now after a decade long international career the pace-man from hell has announced to retire from all forms of cricket in the international field. Johnson has given us some memorable bowling spells and some absolutely cracking innings with the bat.
"A great character on the field."
Johnson's finest test innings with the bat are surely going to be those in the tour against South Africa in 2009. He scored an awesome 96 not in the first test. Johnson hit 5 mammoth sixes in this innings too. The next came in the same series in the third innings although in a losing cause. Mitch scored his maiden test hundred to give Australia some hope of avoiding an innings defeat but in the end the heroics weren't sufficient.
Johnson scored 123 of only 103 deliveries at a strike rate of 119 and the innings consisted of 11 smashing boundaries and 5 huge sixes around the park. After that Johnson has produced a lot of breath taking performances with the bat. In ODI's one can never forget his heroic and table turning innings of 73 runs of 47 balls against West Indies which included 8 thrashing fours and 3 humungous sixes.
"He instilled fear in the mind of a batsman."
With the ball there have been countless great spells by this man which turned the tables around for Australia out from no where. Johnson won matches single handedly. Unfortunately Johnson best bowling performance in the longest have come against South Africa in a losing cause when South Africa chased down the huge target of 414 on flat deck. You see there the quality of Johnson's bowling as he can pick up 8 wickets alone in an innings on hard flat deck.
One other of his best test bowling figures are 6-38 against England at Perth in the 2010-11 Ashes. Australia went on to win that match by a margin of 267 runs. Recently in the famous 2013-14 Ashes Mitchell Johnson picked up 37 wickets in five matches and that was the series which was known as the rejuvenation of Mitchell Johnson. Johnson grabbed seven wickets in Adelaide against England in that series to cause a dramatic collapse and put Australia in the driver's seat. And recently the last of his best test bowling spells was against South Africa in 2014 when Johnson grabbed a 7-fer to settle down South Africa for a paltry score of 206 runs and give his team a huge second innings lead.
In ODI's there have been a few remarkable performances from him while bowling. One was when Mitch cleaned up Sri Lanka for a pretty low score of 191 while grabbing a 6-fer at Pallekele in 2011. Another instance being his 5-fer against West Indies in 2008. But above all this there is one performance that Mitchell Johnson will remember forever and I rate it above all. This was Johnson got the wicket of Virat Kohli in the semi final of 2015 World Cup. That was a match turning moment and yet again Johnson provided it.
The Proteas Legend Jacques Kallis once said about Johnson,
"You can prepare for a storm – you can latch all the windows and sandbag the doors, but when the rain comes it's still a surprise."
He was awarded the International Cricket Council's "Cricketer of the Year" award in 2009 and 2014 as well as "Test Player of the year" in 2014. Johnson took 590 international wickets and scored 3125 international runs.
Harsha Bhogle's opinion of Johnson,
"Well played Mitchell Johnson. You had an impact on the game and very few can say that about themselves."