Football
Do Ex-Players Make Good Managers?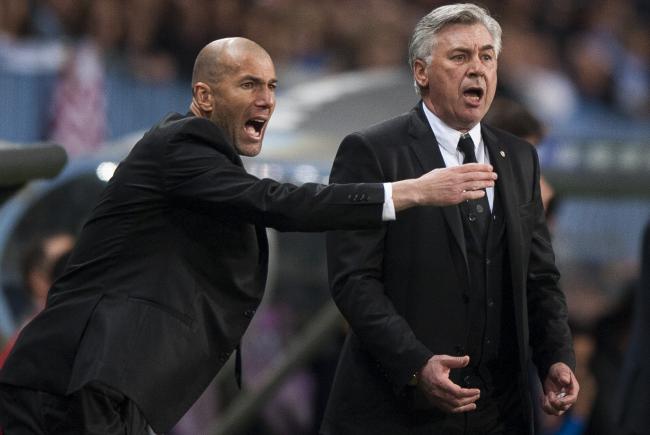 Zidane's appointment as the Real Madrid manager was a case of a club turning to a legendary player to rescue them by sitting in the dug-out. Yes Zidane was a world class footballer, but is he a world class manager? Is there any connection between being a successful player and a successful manager? Simon Kuper and Stefan Szymanski, the authors of the book Soccernomics don't seem to think so.
Here's an excerpt from their book on the issue.
    There is no evidence that having been a good player is an advantage for a football manager. Way back in 1995 Stefan Szymanski did a study of 209 managers in English football from 1974 to 1994, and looked at ones which consistently finished higher in the league than their teams' wage bills predicted. He reported:
"I looked at each manager's football career, first as a player (including number of games played, goals scored, position on the field, international appearances, number of clubs played for) and then as a manager (years of experience, number of clubs played for and age while in management). Playing history provides almost no guide, except that defenders and goalkeepers in particular do not do well (most managers were midfielders, forwards are slightly more successful than average)."
Dalglish finished top of Stefan's sample of 209 managers, just ahead of John Duncan, Bob Paisely, George Curtis, Ken Murphy and Bill Shankly. (Clough wasn't in the sample because no good financial data existed for his clubs, Derby County and Nottingham Forest, or else he'd have surely won) Dalglish was a great player and an over performing manager. However, Bobby Moore, another great player, was 193rd on the manager's list. Taken overall, a good career as a player predicted neither success nor failure as a manager. The two jobs just didn't have much to do with each other. As Arrigo Sacchi,  terrible footballer turned great manager of Milan phrased it: 'You don't need to have been a horse to be a jockey.'
    A horse's knowledge doesn't help a jockey. Here's one player turned manager testifying anonymously in Football Management, an insightful book by Sue Bridgewater of Warwick Business School:
"I got the job and on the first day I showed up and the secretary let me into my office, the manager's office with a phone in, and I didn't know where I was supposed to start. I knew about football, I could do the on-pitch things, but I never had worked in an office and I just sat there and I waited for something to happen but no one came in so after a while I picked up the phone and rang my mum."
Even this man's claim that 'I knew about football' is dubious. Does Diego Maradona know more about the game than Jose Mourinho? Did Roy Keane's knack for geeing up teammates on the field translate once he had become a jockey?
     Playing and coaching are different skill sets. Mourinho who barely ever kicked a ball for money, is match for match among the most successful coaches in football's history. When Carlo Ancelloti noted Mourinho's almost nonexistent record as a player, the Portuguese replied 'I don't see the connection. My dentist is the best in the world, and yet he's never had a particularly bad toothache.' Asked why failed players often become good coaches, Mourinho said, 'More time to study.'
    Even Ancelotti seems to have changed his mind about the usefulness of a playing career. Once a canny midfielder with Milan, and now a coach of Real Madrid, he told us in 2013: 'Experience as a player can help you just in one situation: I can understand what the players are thinking. But the job is different. You have to study to be a manager.'