Technology
iOS 9 : Everything you need to know about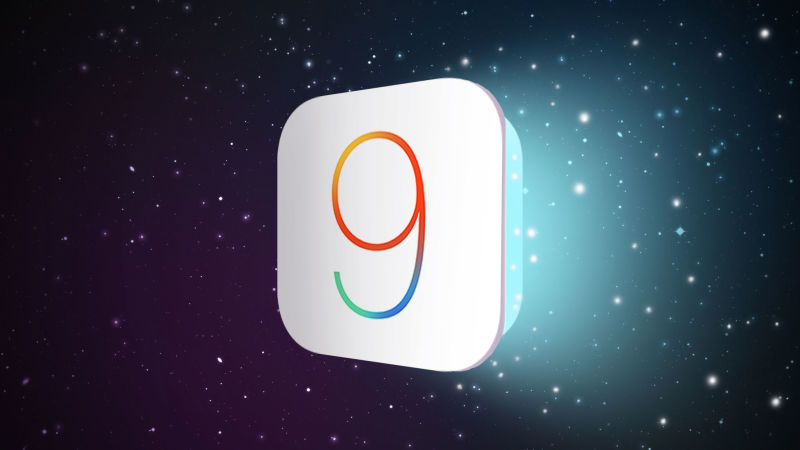 1. On iPad , a two-finger drag on the keyboard moves the cursor freely like a traditional trackpad making positioning the cursor and selecting text easier. On the iPhone 6S and 6S Plus, a force press on the keyboard also allows the user to move the cursor like a trackpad. A shortcut bar has been added including cut, copy, paste, undo and redo.
When shift is inactive, lowercase letters are displayed, instead of the all-caps representation on all previous iOS versions, although this can be disabled.
2. iOS 9 includes a new News app (replacing the Newsstand app) which displays news from sources such as The New York Times , CNN , Wired , and ESPN to bring one unified experience in the way users read, experience, and discover news.
Publishers use the Apple News Format to create rich, dynamic articles for iOS users, using diverse typography, layout and full width imagery. The app has been compared to the popular app Flipboard , which also aggregates news in addition to social media posts. It has been discovered that the News application will also have support for RSS feeds from Safari.
News is currently available in the US only, with the United Kingdom coming in iOS 9.1.
3. The built-in Notes app has received a number of enhancements, including the ability to draw sketches with a number of different tools, including a ruler for straight lines. Images can also be added, and links to websites and Map locations get a more prominent, visual appearance when added to notes.
Attachments including images, links, locations, documents and audio across all notes can be viewed in a single view from the notes list. Advanced formatting options including checked, bulleted, dashed and numbered lists can be added. The iPhone 4S, iPad 2, iPad Mini (1st generation), and iPod Touch (5th generation) do not support the Sketch feature of the Notes application.
Notes now sync using iCloud Drive, as opposed to the less secure IMAP system that Apple has used in past iterations of iOS. When a library has been updated to the new Notes format, devices that still use IMAP will no longer be able to view the upgraded notes. The new Notes format also syncs to any Mac on the same iCloud account running OS X 10.11 or higher.
4. Apple Maps adds support for transit directions in Baltimore, Berlin , Chicago , London , Los Angeles , Mexico City , New York City , Paris, Philadelphia , San Francisco , Shanghai , Toronto , and Washington D.C. , along with several other cities in China at launch, which will expand as Apple maps out more cities.
The Maps app now also makes recommendations to points of interest, restaurants, etc. based on what time of day it is or the users' interests. Map also display place cards for landmarks, cities and text taken from Wikipedia.
Apple has claimed that information collected by iOS this way will not be shared with the company or third parties. There will also be an icon in the details view of a retailer to indicate that they support Apple Pay.
5. iOS 9 also adds a number of features to the iPad to improve productivity. These include Slide Over, Split View, and Picture in Picture , for enhanced multitasking, similar to the experience found on OS X El Capitan.
Slide Over allows the user to pull in a second app with a swipe from the right edge of the display. This app takes up the width of 33% of the screen size, and disables interactivity within the full screen app, which takes up 66% of the display, allowing users to perform quick tasks and then dismiss the app again.
If the user taps on the handle next to the Slide Over window, or extends it further towards the left of the screen, the user enters Split View, which allows users to interact with two apps simultaneously side-by-side in a 50%/50% split. Users can switch to another app in either Slide Over mode or Split-Screen view by pulling down on the handle on top of either app and selecting another app from the list to replace the existing one. The Split-Screen Multitasking feature will only be available to iPad Air 2 and iPad mini 4 users at launch. It will also be available on the iPad Pro.
However, the Slide Over and Picture in Picture feature will be available on the iPad Air, iPad Air 2, iPad mini 2 and higher, and the iPad Pro. The iPad 2, 3rd generation, 4th generation, and Mini (1st Generation) will not receive any of these multitasking updates. When banner notifications are tapped, causing another app to open, a back button at the top-left corner of the screen has been added, bringing the user back to the previous app.
The app switcher is redesigned, with app previews stacked on each other that are swiped through in a carousel effect. It also removes the recent contacts section.
6. Intelligence is one of the main features in iOS 9, consisting of the newly integrated Siri and Search (previously known as Spotlight), as well as "proactivity" throughout the operating system. iOS is now more aware of contextual information (such as time and location), and proactively provides the user with what they may need in advance to save them time and effort.
For example, the Search screen displays suggested apps, nearby points of interest from Maps and current news stories, based on time of day and location. When typing, Search has also been improved to display instant answers in an at-a-glance, widget-like format, similar to that provided in the Siri interface. Search can display current weather, sports scores, news, and more.
The Search screen with proactive suggestions can be accessed by swiping to the left of the first home screen, as with the old Spotlight in iPhone OS 3 to 7. The new Search screen is not available on the iPhone 4S, iPad 2, iPad (3rd generation), iPad Mini (1st generation), and iPod Touch (5th generation).
7. However, the Search field and Siri button can also be accessed by swiping down on any page of the home screen (as in iOS 7/8), but doesn't show any suggestions. The intelligence also extends into apps.
For instance, in Mail, events can be automatically added to Calendar if details are found in the message content, and likely additional recipients are suggested during message composition. Siri is also aware of what is currently onscreen when it is engaged by holding down the home button.
For example, if a user is shopping for something in Safari, the user can say, "Remind me about 'this' when I get home", and Siri will set a reminder with a geofence and attached link of the current page. The user can also ask Siri "Show me photos I took last June" and Siri will direct into the photos app, similar to the new Spotlight in OS X 10.11 El Capitan .
8. The Passbook application was renamed Wallet in iOS 9 and includes many new changes such as support for store loyalty cards, gift cards, Discover Credit/Debit Card support, and Apple Pay in the UK.
9. 3D Touch, which is only available on the iPhone 6S and iPhone 6S Plus, is deeply incorporated into iOS 9. Quick Actions that can only be triggered with 3D Touch were added to the home menu. iOS 9 has actions known as Peek and Pop, which lets the user preview all kinds of content and act on it without having to actually open it.
For example, with a light press the user can Peek at each email in the inbox, then when the user wants to open the email, they would press a little deeper to Pop into it. If someone sends the user a link to a website, the user can Peek at it without leaving the screen he/she's on.
Whenever the user is sent a link, or finds one while browsing, they would press the link lightly and the top of the page appears just as it would in Safari, and once the user lets go, he/she ends up in the original location.
If the user wants to open the full page in Safari, they would press the link a little more deeply to Pop into it.
10. iOS 9 also includes many under-the-hood improvements such as improved performance with its Metal API , up to an hour more of battery life, improved security using advanced encryption and new 6-digit passcodes for Touch ID -enabled devices (increased from 4).
Devices without Touch ID will also be able to use 4-digit passcodes, but it will not be the default option when adding a passcode to the device.
A new Low Power Mode has been added, which is said to increase battery life by up to three hours. This feature is only available on iPhone. iOS 9 also introduces a new two-factor authentication system for better security within iCloud Drive .
iOS 9 fixes a security issue within previous iOS versions where a hacker could bypass Apple's certificate security protocols allowing the "attacker to issue a malware payload via a directory traversal attack" which allows the hacker to "remotely alter configuration files to ensure the exploit still works even if an incoming AirDrop file is rejected by a user."
With the release of iOS 9, the Safari web browser allows for third-party integration; as of September 2015, the most popular third-party Safari extensions are ad- and content-blocking applications. Also, new iCloud Drive app can be enabled from the iCloud settings.