Football
The Red that Killed the Derby: Arsenal vs Chelsea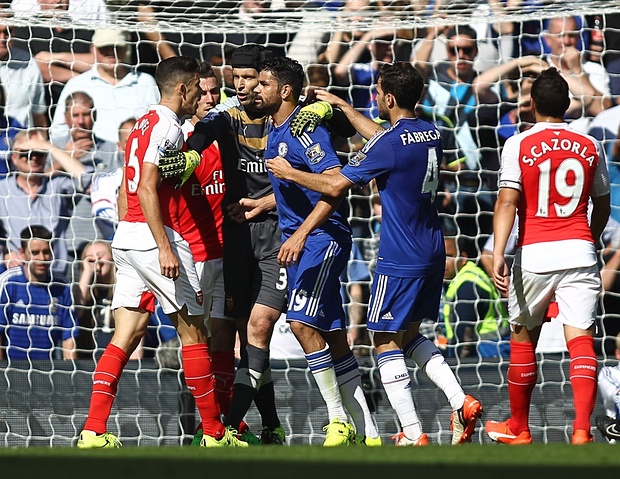 Football is an emotional game. And when the emotions are so high, objectivity is hard to come by. Every football fan feels obligated to defend his club and players during a controversy, even though they might be the guilty party.
One such controversy broke out at weekend. The Koscielny-Costa-Gabriel incident.
Being an Arsenal fan, I might not be the best guy to give an objective opinion on the incident, but I have honestly tried nonetheless.
I'm going to try and look at the incident from the point of view of all individuals involved. Costa, Gabriel Referee (Mike Dean), Jose Mourinho and Arsene Wenger.
 Costa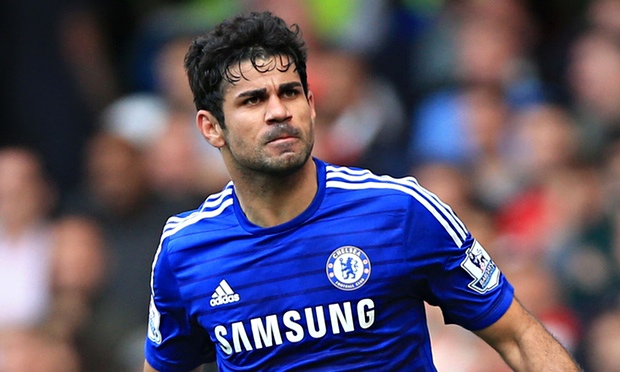 He is a feisty individual who flirts with the line between being aggressive and being 'dirty' way too often and also crosses the line more times than a neutral would forgive him for. All the face grabbing and scratching he did to koscielny might be deemed as 'part of the physical game' by some, but I think it was dirty and worthy of a red card. And my opinion that the chest-bump was also worthy of a red card is pretty much indisputable. Not even the most die hard of Chelsea fans can argue with that. But he got away with it. He got lucky.
And then he riled Gabriel and got a reaction from him.
Costa is the instigator of the entire issue, and should have been sent off.
Gabriel
He went and stood up for his team mate, and that was the right thing to do. You want your players to stand up for each other. But then he let Costa get in his head. And was silly. What was more so, was the fact that he got pissed and tried to kick Costa 5yards away from the ref. You simply cannot do that you silly silly boy.
Mike Dean (the referee)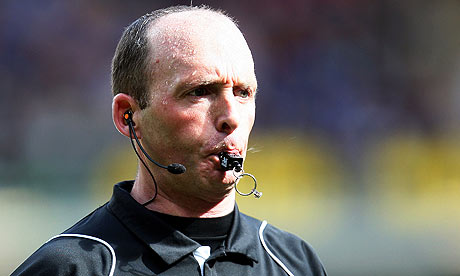 He lost control of the situation the moment he decided to not send Costa off. Absolutely baffling. An argument can be made in his defence that he didn't see the chest bump on Kos, in that case, what the hell was he looking at? He certainly could have consulted the linesman!
Maybe he did see it and just wanted to keep the game at 11v11. Didn't want to ruin the Derby by sending off a player. Which is fine in some cases, but was stupid in this. And the fact that he sent Cazorla off for a slightly miss timed tackle is testimony to the fact that he didn't really care about ruining the Derby.
His red to Gabriel was justified, what Gabriel did was stupid. But that wouldn't have happened if he had gotten his shit together and sent Costa off like he should've.
He made a right mess of the whole situation. Somebody at TheFA needs to have a word with him.
Jose Mourinho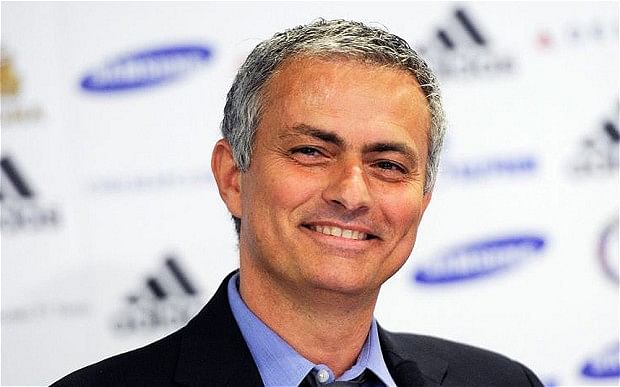 He in his post match conference called Costa his man of the match. But can we really blame him? Do we really expect him to be naive enough to come out and say "Costa should've been off."? Absolutely not. He'll only make matters worse for his own club. And judging by Chelsea's position in the table, he'd be really stupid to do it. He got the result he wanted, he got the 'feel good' factor back by defeating his London rivals and personal nemesis. Why throw it all away?
His opinions would be entirely different if the roles were reversed and a CFC player had gone off like Gabriel did. And that makes him look like a hypocrite. And that's the thing. Every manager needs to be one. As football manager, you cannot always say the truth. You have to say what is in the best interest of your football club. And he did that. Even Arsene resorts to his "I didn't see, so I cannot say" when it's convenient. They all do it.
Arsene Wenger
He probably will be hit the hardest with everything that happened. With Mertesacker not completely fit, the last thing he'd have wanted was for Gabriel to go off. Also, Coq got injured and could be out for a month and Cazorla also got sent off.
He has very little options in his squad to replace Coq, Gabriel or even Santi in the coming important run of fixtures.
His decision to not add to his outfield squad has come back to bite him in his arse. It's safe to say, the coming fixtures are gonna be a massive test of his managerial skills, tactical nouse and his squad's character.