Fitness
THE Belly-Blasting Workout. All You Need is Just 15 MINUTES!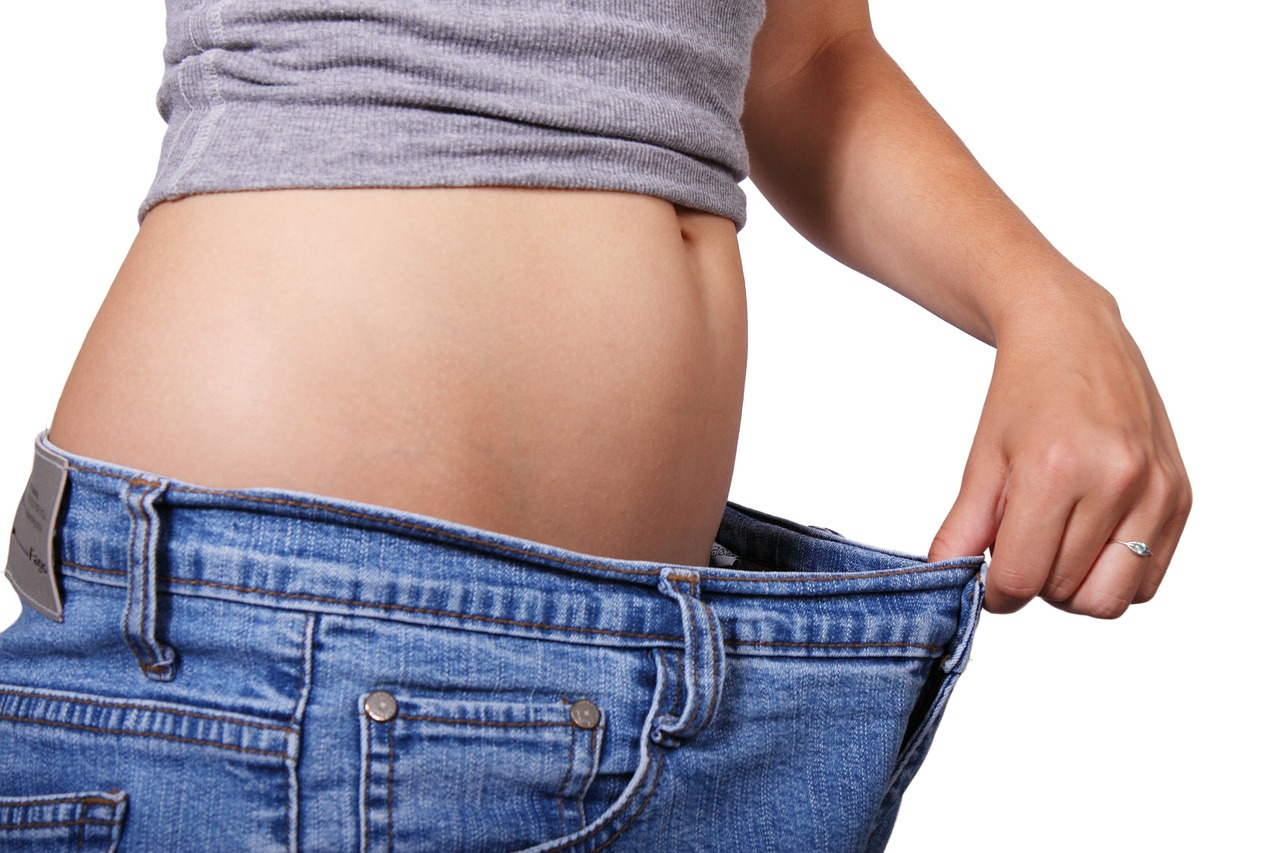 Whether you want to trim your waistline, sculpt thighs, tone arms or slim down all over, here's a quick and effective workout routine that will work for you. All you need is just 15 minutes, which gives you no chance to come up with your "I don't have time "-excuse!
At the core of this routine is resistance training –the quickest way to sculpt a lean figure. Resistance builds muscles and muscles burns calories! And trust me half a kilo of muscles takes up 20% less space than half a kilo of fat. Do these moves one after another with no rest in between and then repeat the circuit. Perform the routine four or six times a week. Get stronger and leaner all in 15 minutes!
STANDING CRUNCH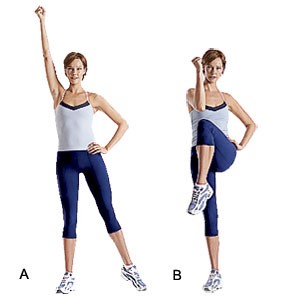 Stand with your shoulders in line with your hips, extend your left arm up and your right leg to the side, toes pointed. Lower your left elbow and raise your right knee, bringing them together on a diagonal line and crunching your waist. Return to the starting position. Do 12 to 15 reps on each side.
RACER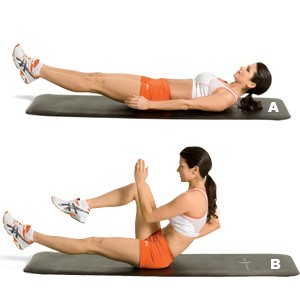 Lie on your back with your arms at your sides. Keep your legs straight and heels hanging some six to 12 inches off the ground. As you sit up, lift and bend your left elbow, pull your right knee to your chest, as if you were running. Return to starting position, keeping your legs raised, and repeat with opposite arm and legs. That's one rep. Do 10 to 12.
STABILITY BALL CRUNCH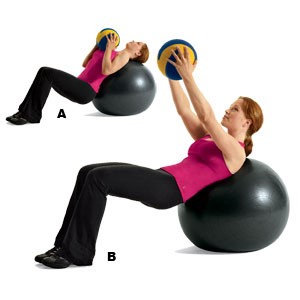 Grab a 1-to 5kg medicine ball (or dumb- bell).Lying face-up on a stability ball with your upper back and head pressed against it and your feet together on the floor, hold the medicine ball against your chest.  Brace your abs and crunch up until your shoulders are off the stability ball. Reach the ball towards the ceiling. Lower it and return to the starting position. Do 12 to 15 reps.
MOUNTAIN CLIMBER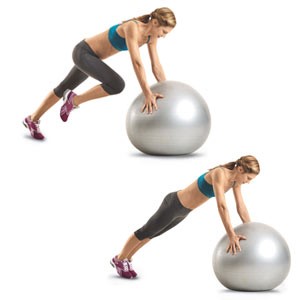 Assume a plank position with your hand shoulder- width apart on a stability ball. Bring your right knee towards your chest and hold that position for 1-2 seconds. Return to plank position and repeat with your left knee. Do 12 to 15 reps.
SINGLE LEG/ARM REACH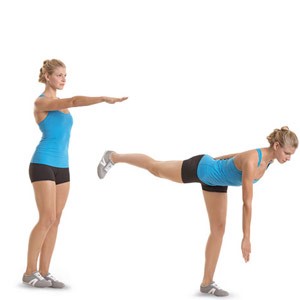 Stand and raise your right arm in front of you. Bend from your hips and lift your right leg behind until it is completely parallel to the floor. Contract your hamstring and glutes as you come to the original position. That's one rep. Do 10-12 reps on each side.
T-POSE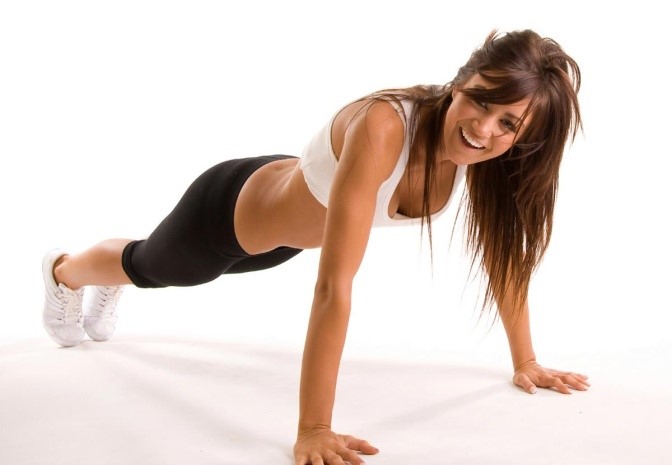 Get into a push-up position. Shift your weight to your right hand and move your body raising your left arm in the air so that your arms and torso form a T. Hold that position for 1-2 seconds and return to the start. That's one rep. Do 6-8 reps on each side.