Football
5 Worst Blunders by Florentino Perez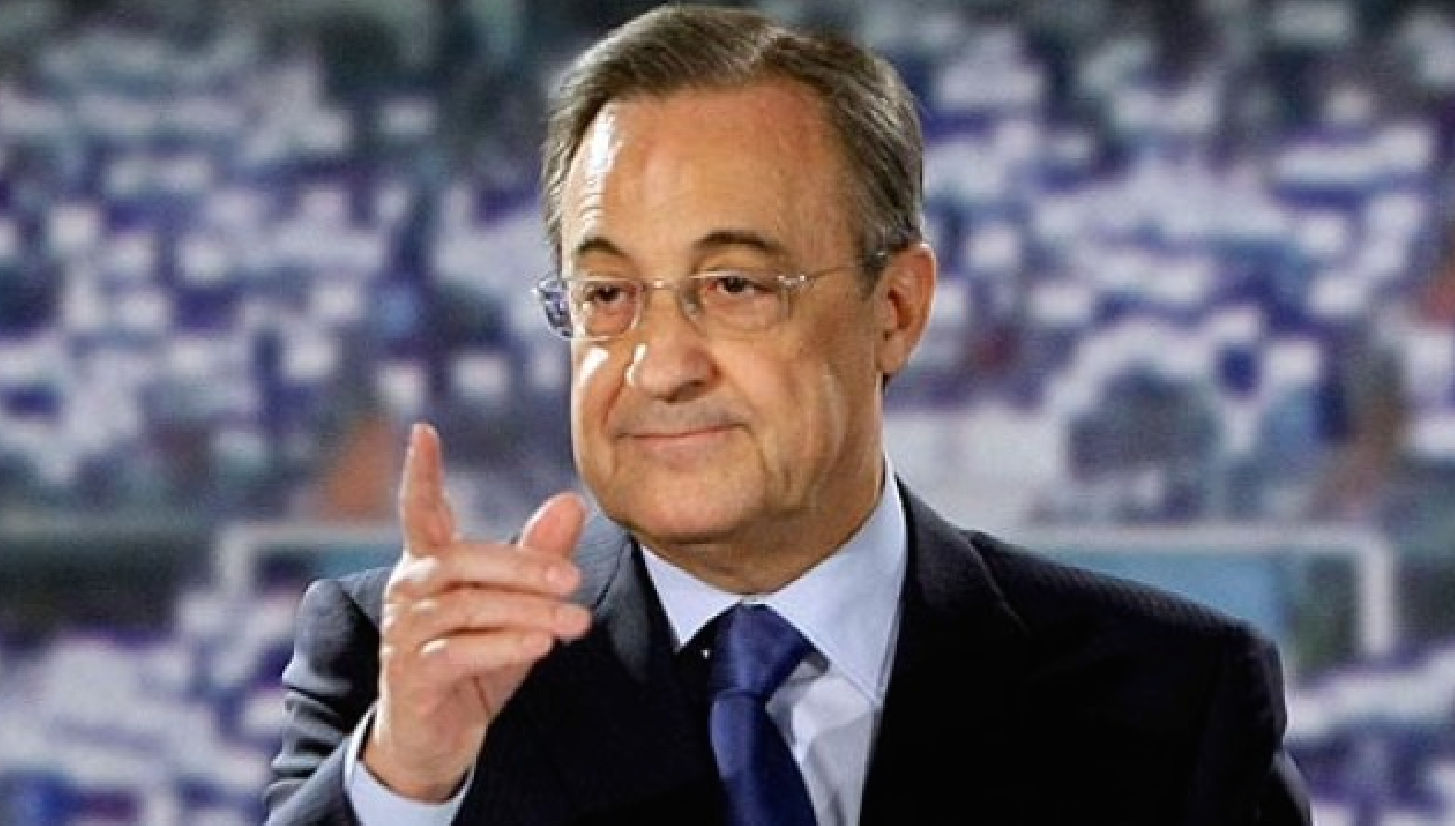 Florentino Perez is perhaps one of the most widely talked about presidents in world football. In charge of all ins and outs of one of the most decorated clubs in the world, he is expected to take some big decisions season in-season out. Under his presidency, Madrid have won everything there is to win in European football, yet he cannot claim to have 'The Midas Touch'.
He has made some massive (and even that is an understatement) blunders during his time, causing many to wonder whether he is incapable of handling a massive football club. And I'm going to try to point out 5 of them
Selling Arjen Robben and Wesley Sneijder
When Perez arrived for his 2nd term as President, a shakeup in the squad seemed obvious. And he didn't disappoint. Among other departures, Sneijder and Robben were sold to Inter and Bayern to make room for the new wave of 'Galacticos'. (Benzema, Ronaldo and Kaka)
While Real Madrid failed to land the La Liga until 2012, both Robben and Sneijder went on the become integral parts at their respective clubs, both winning league titles in their 1st season and going on to win the treble, a feat Madrid are yet to achieve.
One cannot say Madrid lacked offensive players after they sold them, but selling them was one of the many ill thought decisions Perez has made at Madrid. Both went on to become one of the best in the world in their positions, while Madrid struggled to find the winning combination on the pitch.
Selling Makelele
I can make this a list of 'players Perez shouldn't have sold', but I'm going to resist that temptation and promise to make this the last one of that theme.
Selling Claude Makelele, arguably THE best CDM of his generation, is widely regarded as the biggest reason why the 'Galacticos' failed to turn their glamour and shirt sales off the pitch into trophies on it.
Signed in 2000, Makelele helped Madrid win 2 League titles and 1 CL in his 3years there. Being the integral cog in a star studded machine, Makelele provided much required steel to the squad that had Figo, Ronaldo, Raul and Zidane to shoulder the goal scoring (and creating) duties.
In 2003, Makelele was sold and Perez infamously declared "his technique was average" and "Madrid will not miss him". Miss him they did. It was 4years before Madrid added another league title to their list of honours, whereas Makelele took his 'average' skills to England and helped Chelsea establish themselves in English football. A tenure during which he caused a new term to be coined, the CDMs position was now called 'The Makelele Position' in the footballing circles.
Not bad for a player with 'average technique' eh?
Replacing Ancelloti with BENITEZ!!
Ancelloti arrived at Madrid after Mourinho left 'by mutual consent' at the end of a trophyless season. The dressing room was a mess, morale was down and he had a tough job at his hands. What did the Italian do? Walked in and won Madrid the La Decima in his 1st season! With that win he had equalled Bob Paisely's record of winning 3 European Championships as a manager. Many would think that would buy the manager some time at any club. They'd be right. Except, this isn't 'any' club. This is Real Madrid!
After failing to follow up his 1st seasons success, he was sacked! After 1 trophyless season! And who walked in at the helm? Rafa Benitez!!
In any sensible football fan's opinion, Carlo Ancelloti is up there as one of THE finest managers in world football today! Only a handful of them can claim to be at his level, and Benitez certainly isn't one of them!
Why would you sack a world class manager, only to bring in an inferior one? One who has built himself a dubious reputation due to his squad rotation and selection policies?
I don't think it'll be long before the Madrid fans start chanting 'Fat Spanish Waiter' to him, in Spanish of course.
 Not signing RONALDINHO
Yes! You've read that right. Florentino Perez gave up the chance to sign Ronaldinho before he went to Barcelona. The reason? He was 'too ugly to be a Galactico'!
Ronaldinho is perhaps THE most important player in the Catalan Giants' modern history. The one who bought the confidence and glory days back at Camp Nou.
Never before have I heard about a president/manager who refused to sign a world class talent because he wasn't pretty enough.
This just gives an insight to the sort of thought process that this man follows, and is in a way a prelude to my next point.
The methodology of his decision making process.
Everything I've stated above, and more is a result of this. And that is why, despite the fact you cannot quantify this mistake into anything tangible, I've rated this as his biggest mistake.
Because this is what causes him to make all other mistakes! He runs the football club like a 16year old who is hungry for attention.
You follow what Madrid do off the pitch, the side of the club that he controls, you can't help but get the feeling that it is more about being famous and the biggest brand, than building a proper football club with a well defined structure and a vision to achieve their goals. They just tend to go around and buy the latest 'star' like a spoilt brat goes around buying the latest toy.
One of the examples is the sale of Di Maria to accommodate James Rodriguez! Di Maria was an integral part of the Madrid side that won the league title and the CL in 3years time, and was performing excellently week in week out.
Why would you sell him unless it is to accommodate somebody who just announced himself on the world stage by being one of the best players in the world club? James was the talk of the town, the latest 'star'. And Madrid simply HAD to buy him. Whether they needed him or not.
And they did.
And that is exactly what is wrong with Perez. He needs to run Madrid as a proper club if the club has to fulfil its true potential! A club who wants to win for the love of winning, and not for the love of attention.
Perhaps take a couple of lessons of out Barcelona's books?