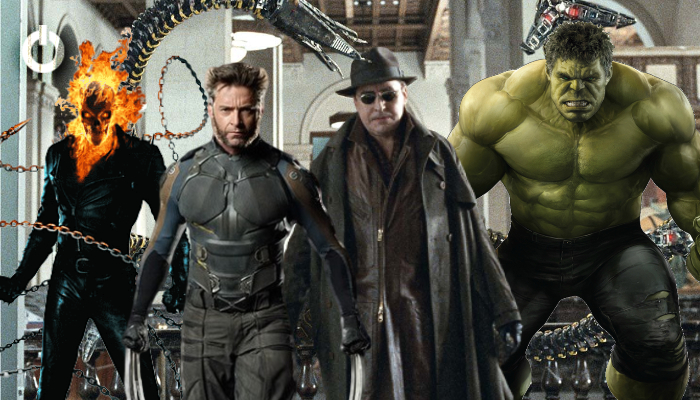 One of the biggest moments in Spider-Man: No Way Home was definitely the return of beloved villain Doctor Octopus. Fans actually got to witness the Spider-Man 2 character actually make an appearance in the Marvel Cinematic Universe. This might actually end up giving us a chance to witness more of the character or probably a similar villain in the future of the MCU. Fans of the movies might have enjoyed this but there is something completely different waiting for the fans of the Marvel comics. We might have gotten a taste of the multiverse in the MCU but the comics have utilized it quite a lot of times to make some rather interesting narratives. Doctor Octopus once summoned three variants of himself to form his own team. This version of Fantastic Four involves Doc Ock, Wolverine, Hulk, and Ghost Rider from the Multiverse in the comics.
Doc Ock's Fantastic Four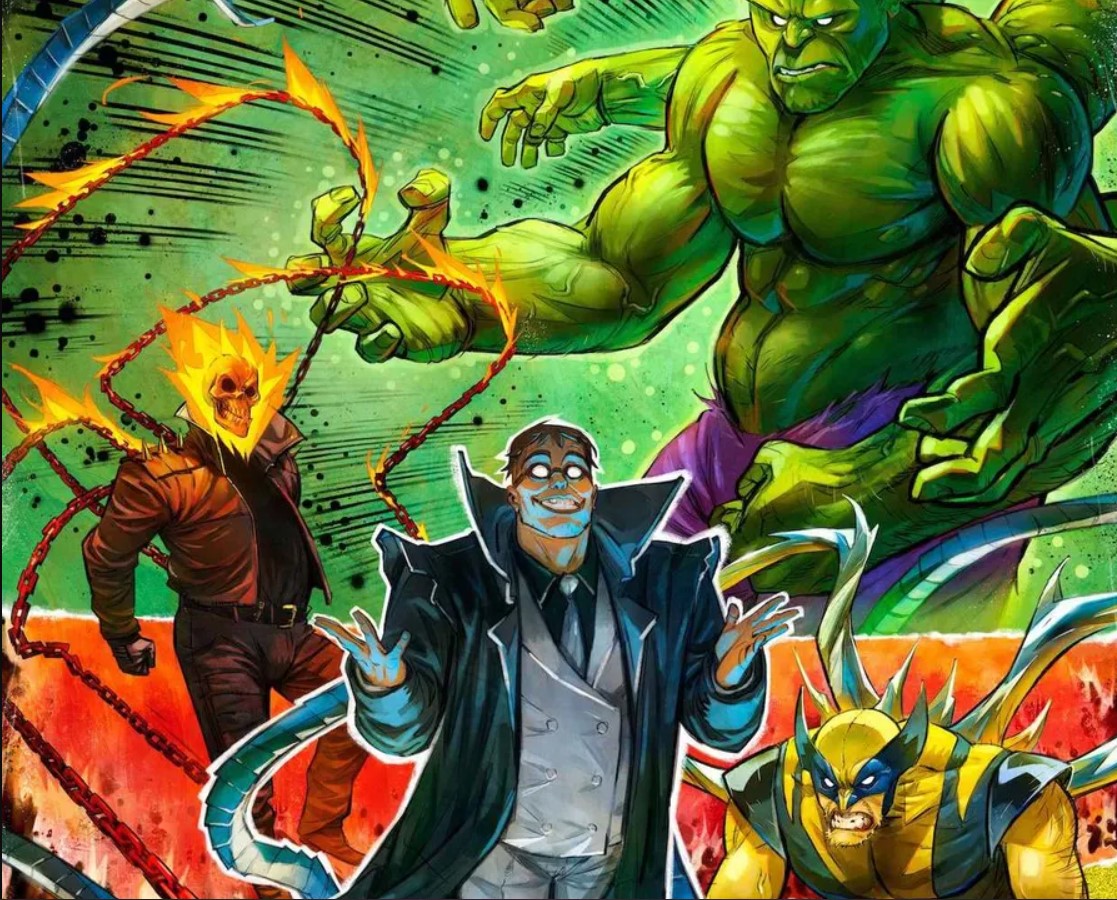 In Devil's Reign: Superior Four, written by Zac Thompson and art by Davide Tinto, we will get to see Otto Octavius forming a team that would consist of variants of himself. But that's not all as each of these variants from Earths-614,615, and 617 are actually Doc Ock versions of characters we know. These heroes are actually a Hulk variant that has more arms growing from his back, a Ghost Rider variant that has tentacles that are basically chains, and a Wolverine variant that has incredibly sharp blades as tentacles. That's not all as Doc Ock is motivated to find every such variant of himself from across the multiverse and build a Council of Ocks.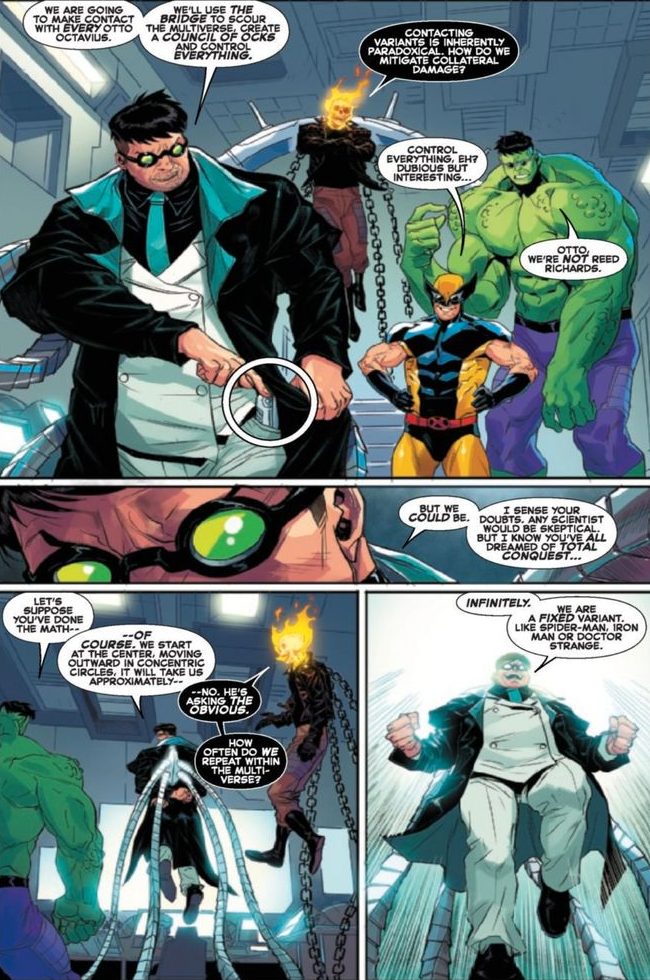 The description for the narrative, based on the preview mentions:
THE FANTASTIC ARE NO MORE. LONG LIVE…THE SUPERIOR FOUR. Otto Octavius has acquired a taste for the infinite. Empowered by Wilson Fisk, Doctor Octopus faces a tantalizing, unprecedented opportunity to scour the Multiverse, amassing an army of…himself. An army to march on our reality, proving Otto's supremacy – and it all begins with his SUPERIOR FOUR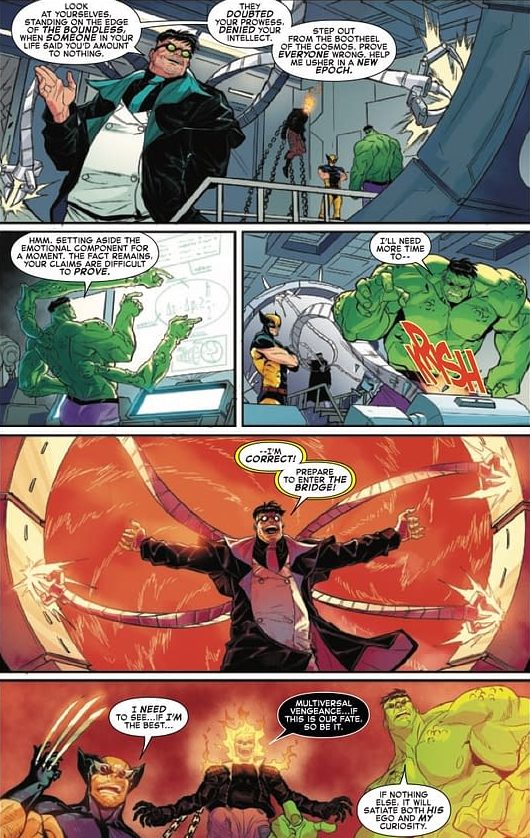 In an interview with Newsarama, Zac Thompson talked about the narrative that fans will get to see unfold in the comics. He said:
Participating in the huge scope of Chip and Marco's Devil's Reign event is thrilling. Getting to do it with a Doctor Octopus at the center is a dream come true. Superior Four is the type of insane premise that only works in comics and Davide and I are just having a blast. At its core, this is a demented Fantastic Four book where we're taking a warped and weird journey through the Marvel multiverse except our 'family' is one comprised of four Otto Octavius variants. So there's a lot of ego, hubris, and condescension along the way. While the adventure is kicked off from a yearning for Otto's past as the Superior Spider-Man, it's also going to answer questions about Ock's future(s) in the Marvel U.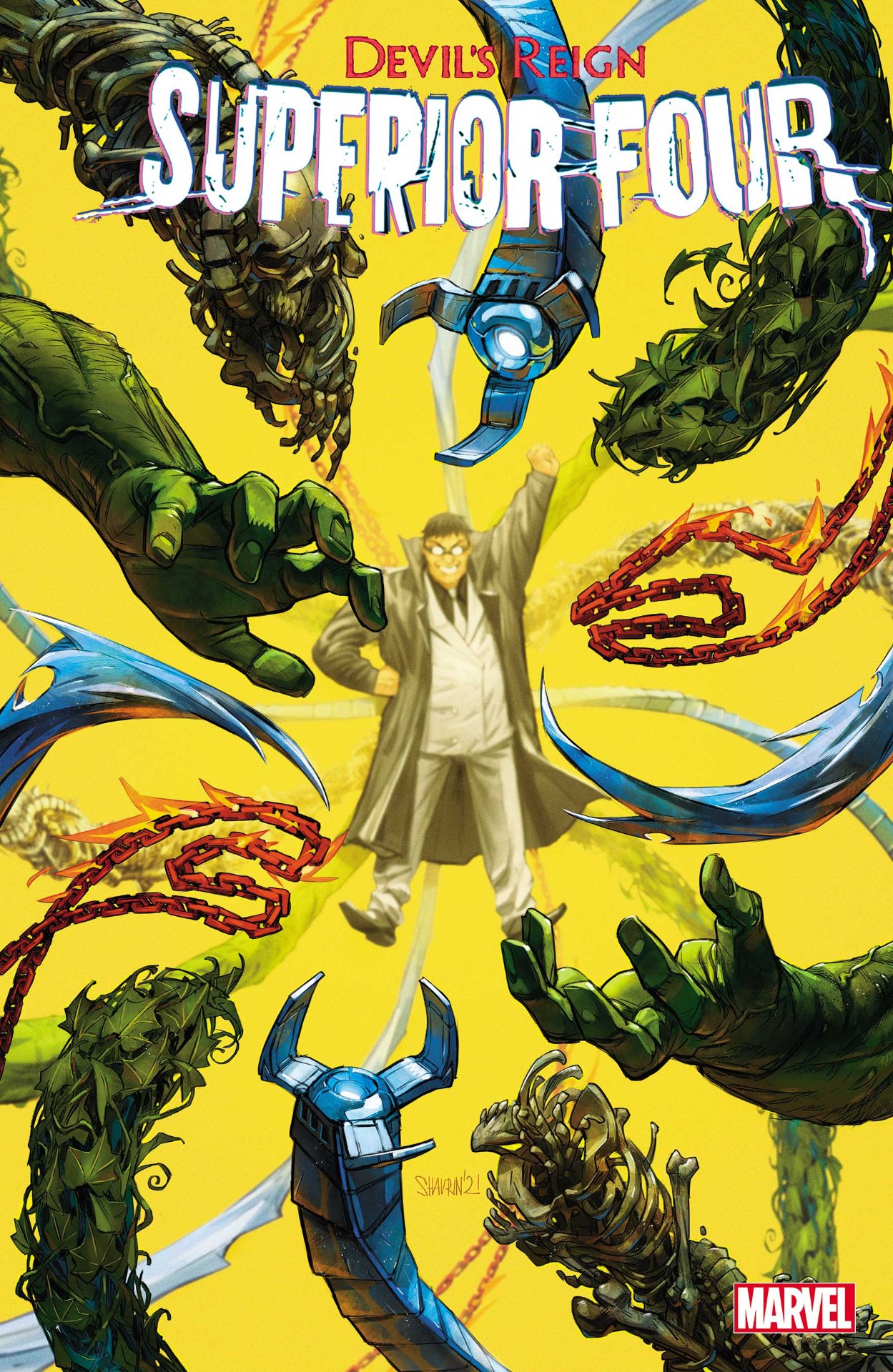 He added:
With the events of Devil's Reign in full swing, Doctor Octopus maneuvers himself into the position where he's in control of the Baxter Building. Thus, the premise for this book is born. Superior Four is a Fantastic Four book where the team is composed of four different Otto Octavius variants. Together they use Reed Richards' tech to force their will on the Multiverse.

Obviously, things get complicated. It starts a chain of questions that Doc Ock finds very… uncomfortable.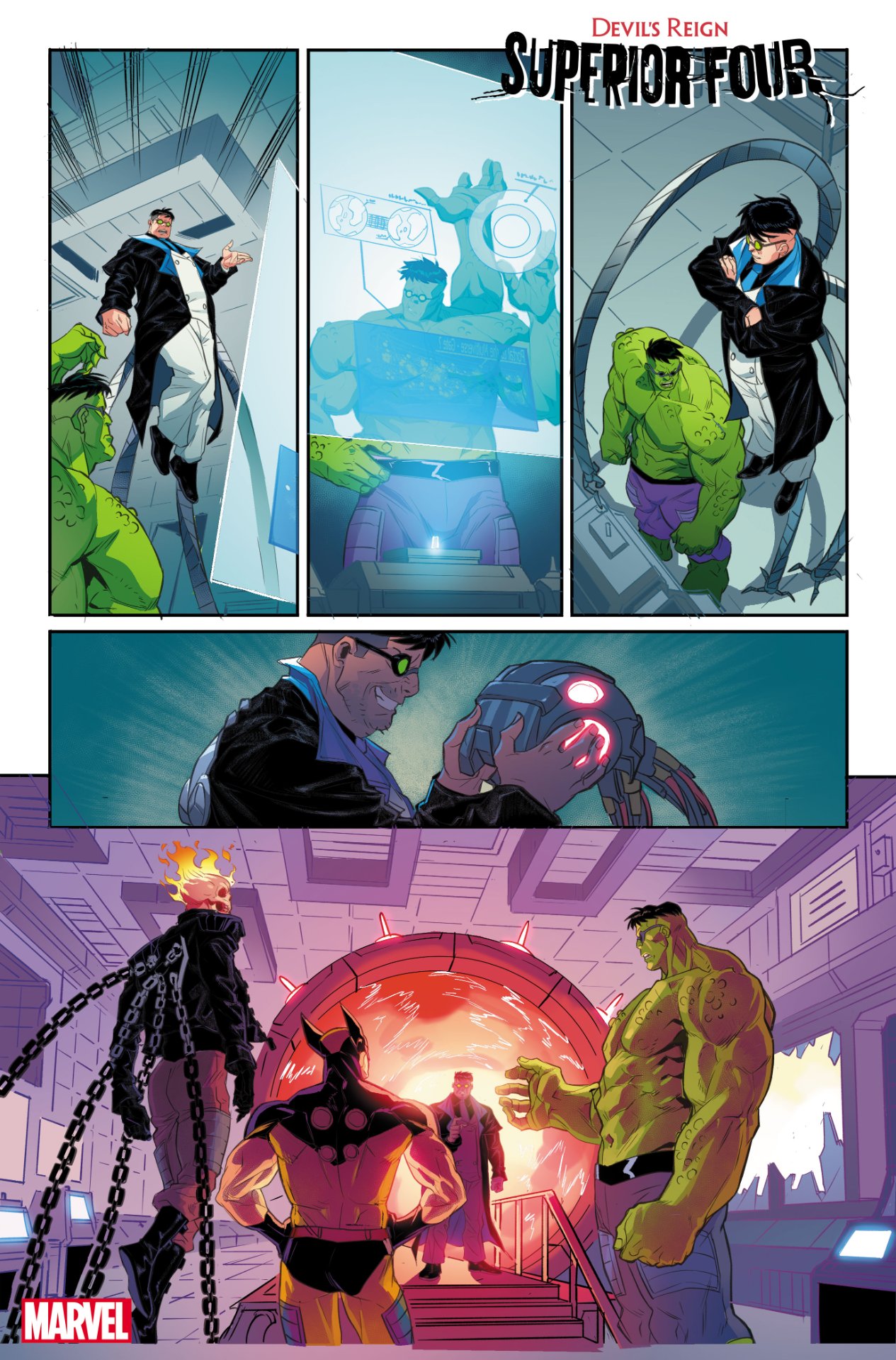 Devil's Reign is actually a far-reaching event that actually began with Chip Zdarsky and Marco Checchetto's Daredevil run. It's actually exciting to see this narrative play out as we are now left to wonder what the other variants of Doc Ock will look like. Considering the creators are going absolutely wild with this narrative we won't mind seeing the endless possibilities being explored.
The three-issue narrative of Devil's Reign: Superior Four will actually be available monthly from January 12.
Follow us on Facebook, Instagram & Twitter for more content.
Also Watch: