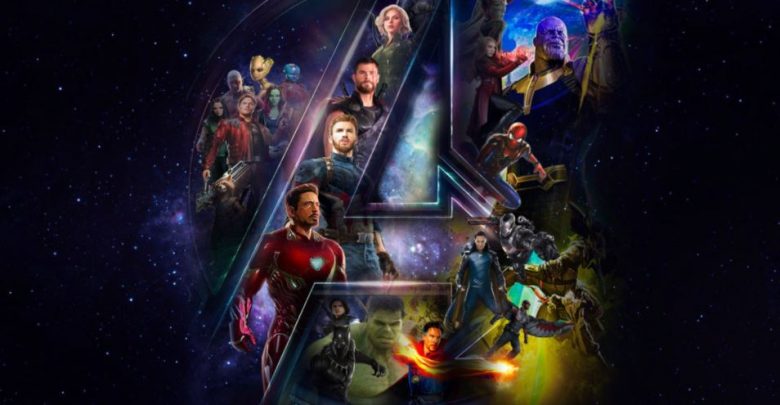 Avengers: Infinity War will be the culmination of everything Marvel Studios have been working for so hard for a decade. The Legend that is the Marvel Cinematic Universe effectively began with the release of Iron Man starring none other than Robert Downey Jr. as the titular superheroes in 2008.
The MCU has now expanded to include a plethora of superheroes and supporting characters from Marvel Comics that together, are now more than a hundred strong. Piece by piece, the MCU has introduced favorite superheroes from our comic books, one movie at a time. Their hard work and diligence will finally bear fruit to their most anticipated project yet.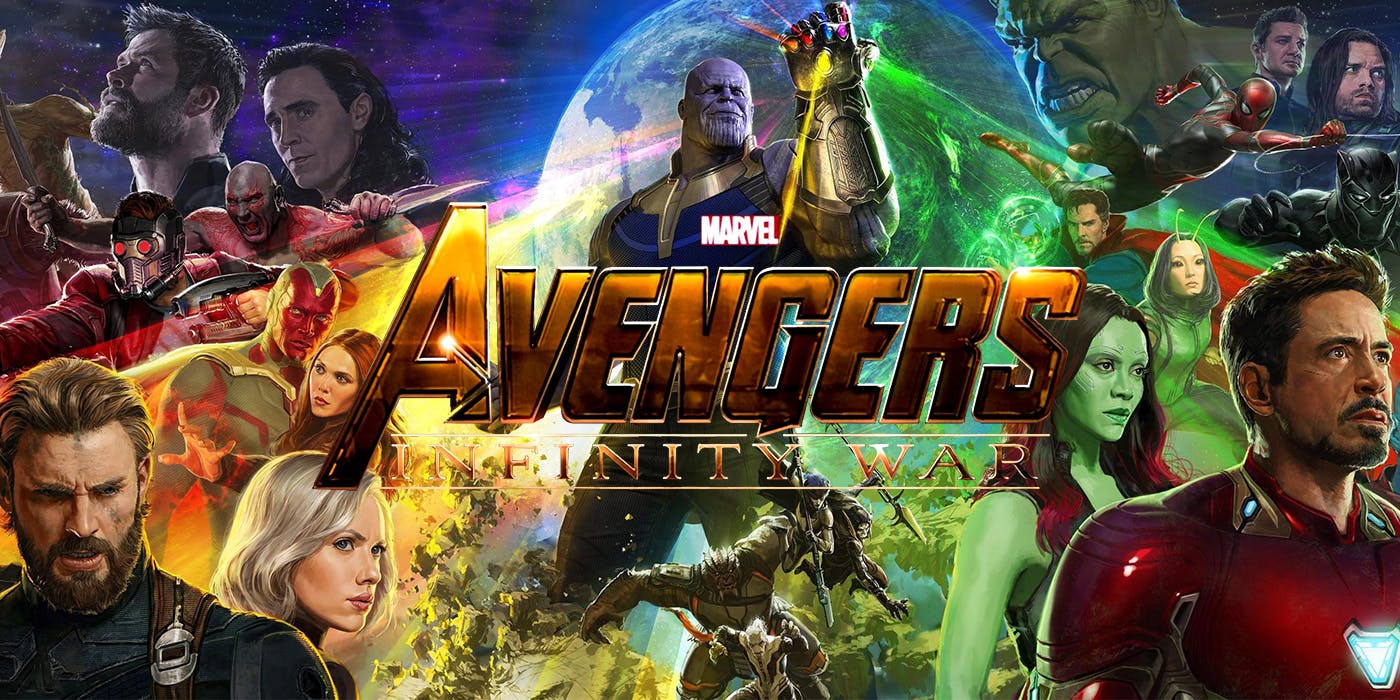 The sole goal of kick-starting the MCU was to allow the Infinity War to happen on the big screens. All Disney ever wanted was to make way for Infinity War. Suffice it to say, Avengers: Infinity War is about to materialize and every comic book nerd's wet dream will soon become a reality.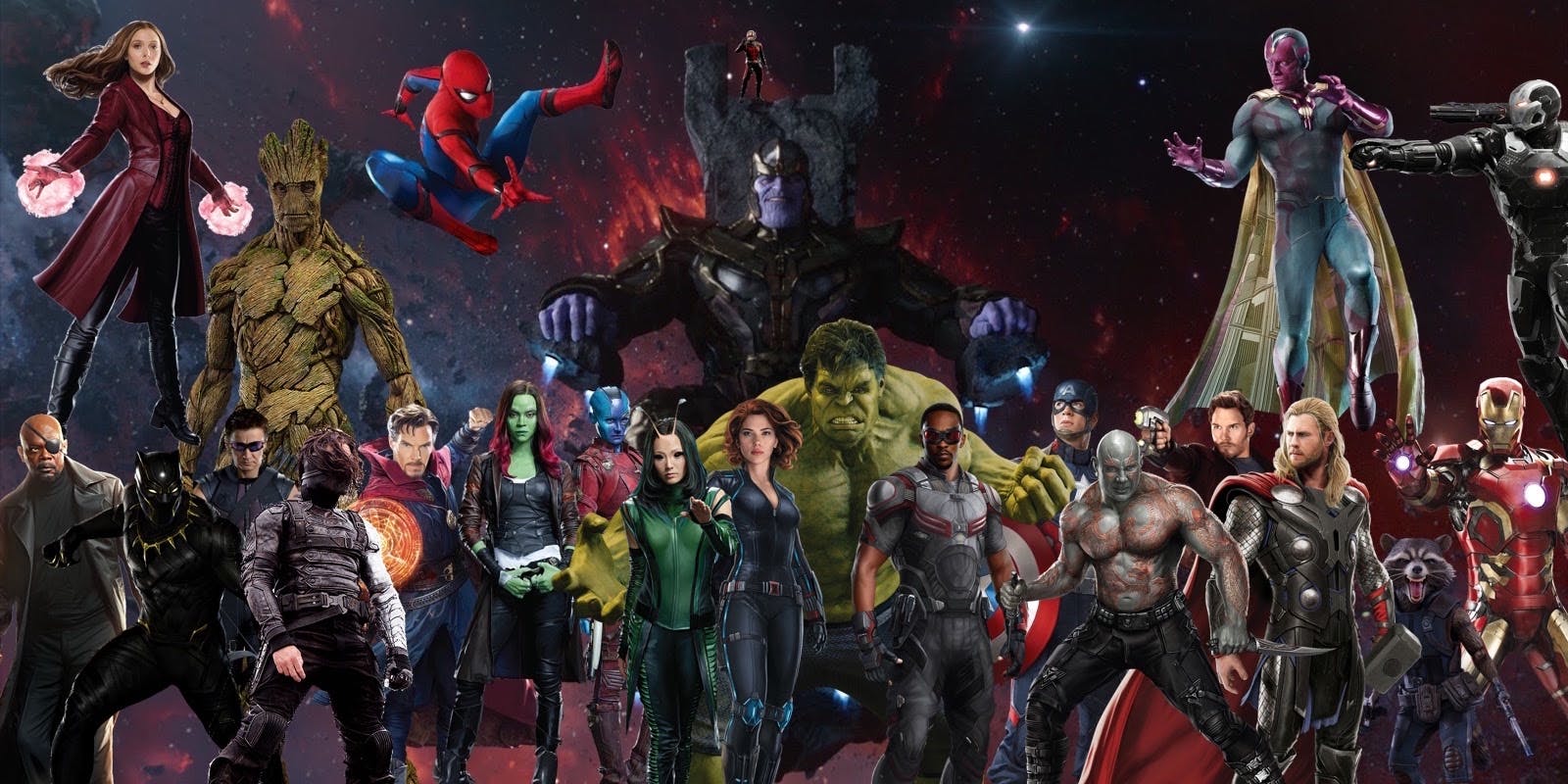 Captain America, Iron Man, The Hulk, Vision, Hawkeye, Black Widow, Thor, Scarlet Witch, Spiderman and a load of other superheroes will feature in the upcoming highly anticipated third installment of the Avengers.
Thanos is played by none other than Josh Brolin whom we have seen only in post-credits of Marvel movies. But for the first time, he and the Black Order will soon set foot on Earth in search of powerful cosmic artifacts called the Infinity Stones. Here's what the Collector said about the Infinity gems:
"Before creation itself, there were six singularities. Then the universe exploded into existence, and the remnants of these systems were forged into concentrated ingots… Infinity Stones."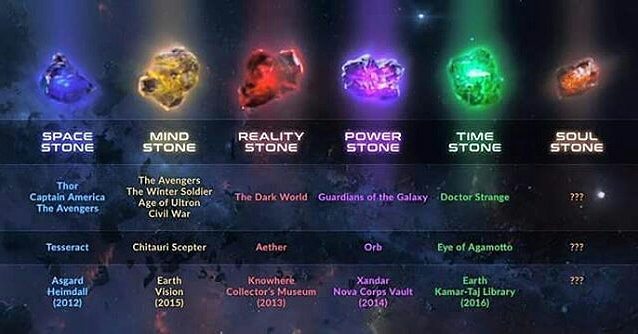 The Stones of Mind, Power, Reality, Time, Soul, and Space, when put together can grant its wielder control over all of creation. That is what Thanos seeks – absolute power. Till now five of the six Infinity gems have been discovered and Soul gem is yet to be found. The Avengers will be the only thing standing between him and total conquest of the cosmos.
Recently, the trailer of the movie hit the web and totally owned it. It broke an all-time record of maximum viewings in the first 24 hours of its release. We saw Thanos landed on Earth wreaking havoc, killing everyone. He already has possession of two of the Infinity stones – Space stone (Tesseract) and Power stone (Orb). As of now things are not looking good for Avengers and they ain't prepared for anything like this either.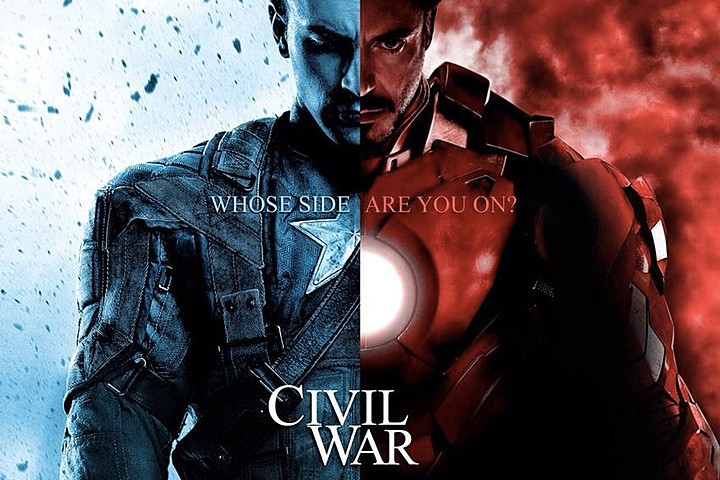 The Avengers will need all the help they can get. But after the events of Civil War, most of the team is disjointed and scattered throughout the globe. Personal differences have taken over and Cap and Iron Man, the two leading members of the Avengers, have formed splinter factions from the Original members.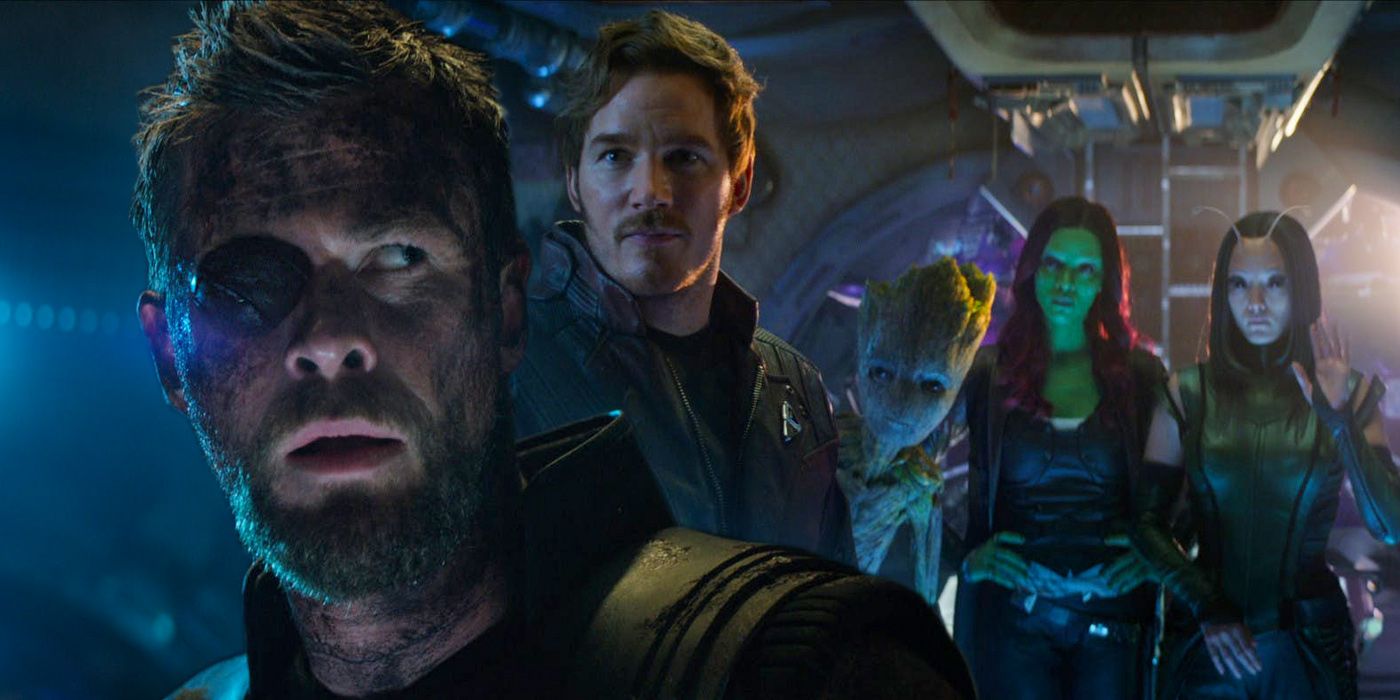 With Thor and the Guardians somewhere in deep space, it will be interesting to see what circumstances have the writers created for the whole band to band back together into one team. While we don't know how they will get back, we may have info on how awesome it may be.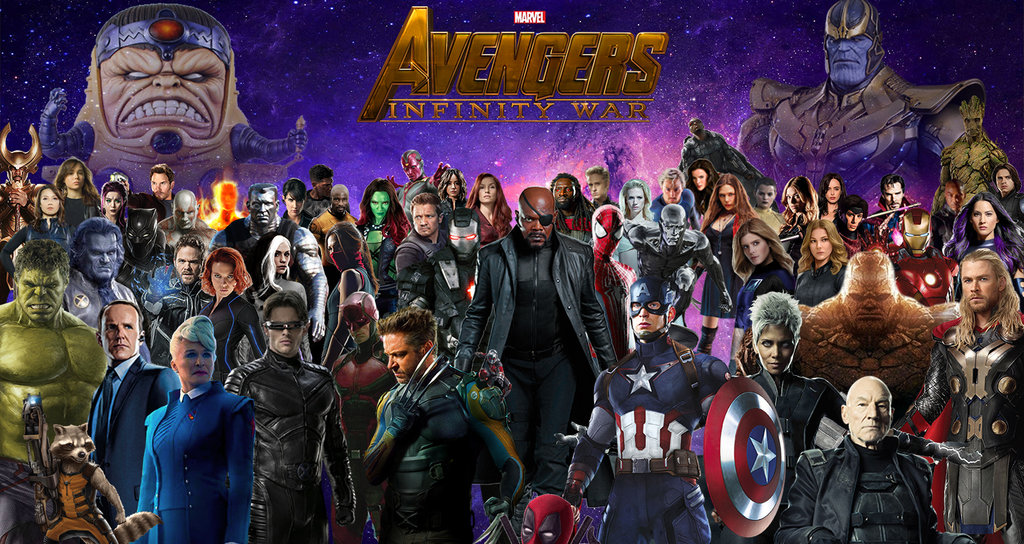 In one major action scene from Avengers: Infinity War, 40 superheroes partake in a fight against Thanos in what can only be called The Most Epic Battle Royale in the history of Cinematic Entertainment.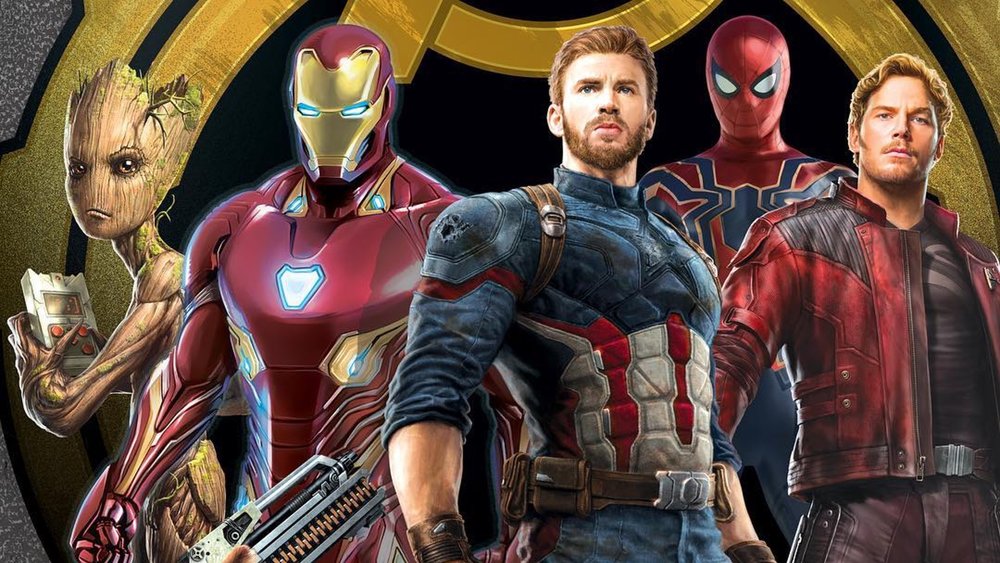 The Studios are sparing no dime to make sure that the general fear of all the characters not getting enough screen time in the movie is somewhat alleviated.
It will be a mammoth task to ensure that so many Marvel characters get decent screen space to make it look like they are not just here for guest appearances in Infinity War. How they will rope in all these characters to play pivotal roles in the general storyline is a guess that we cannot even fathom to make.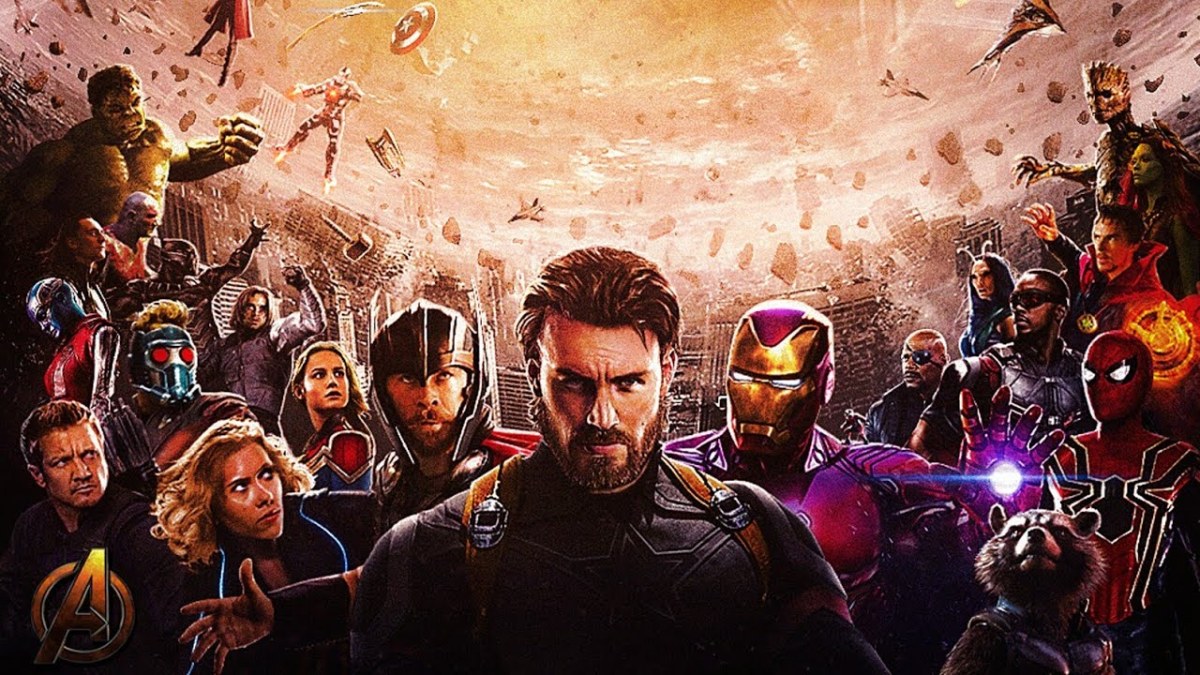 Speaking of the specific scene in the movie featuring so many superheroes in one frame, Anthony Mackie reveals that flagship superheroes, as well as lesser-known heroes,s will feature side by side in an epic scene from Avengers: Infinity War: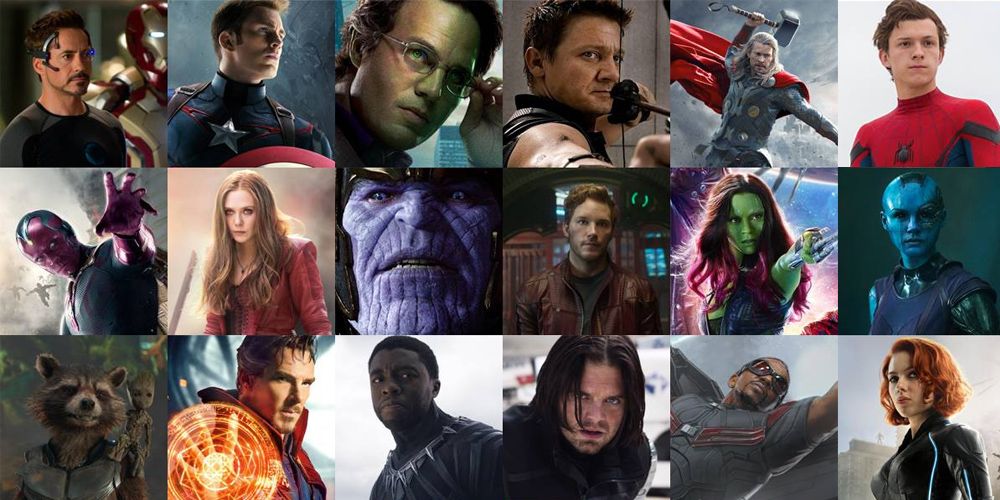 "There was one day we were on set and were doing this scene that's in the trailer where we're all running to battle, you know, all of us are on set and it's like forty superheroes. I look to my right and I see Tom Holland and Dave Batista. I see them in the corner and Tom is literally the size of Dave's leg, I don't know what they're talking about but Batista jumps up and does a kick-punch move and I was like 'Yo, you're about to kill him!'"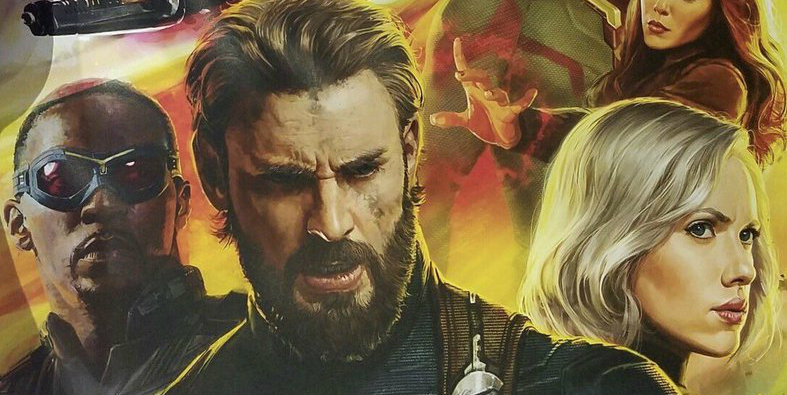 Chris Evans, who plays Captain America in the MCU, has this to add:
"That day was really fun, I know the day you're talking about, that day was [snickers]…you'll see. It was a great day with a lot of great people."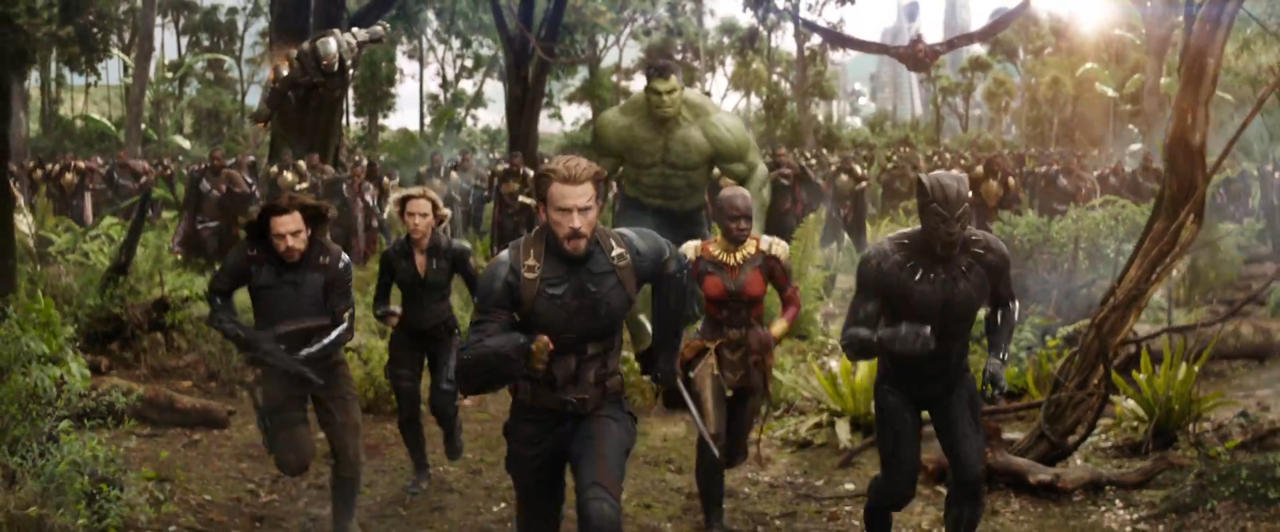 The scene we are talking about was already shown in the Infinity War trailer. Captain America is seen leading a host of heroes, warriors and the Wakandan army against a threat that could only be presumed as Thanos or one of his deadly Black Order Generals. It is speculated that the sixth Infinity gem 'Soul stone' is hidden somewhere in the Kingdom of Wakanda and Thanos want to retrieve it at all costs to assemble an all-powerful gauntlet that will grant god-like abilities in him.
The description of the movie given by the Marvel studios is as under:
"Iron Man, Thor, the Hulk and the rest of the Avengers unite to battle their most powerful enemy yet — the evil Thanos. On a mission to collect all six Infinity Stones, Thanos plans to use the artifacts to inflict his twisted will on reality. The fate of the planet and existence itself has never been more uncertain as everything the Avengers have fought for has led up to this moment".
There have been two official synopsis released by the Marvel studios. Here are the following:
Synopsis 1:
"As the Avengers and their allies have continued to protect the world from threats too large for any one hero to handle, a new danger has emerged from the cosmic shadows: Thanos. A despot of intergalactic infamy, his goal is to collect all six Infinity Stones, artifacts of unimaginable power, and use them to inflict his twisted will on all of reality. Everything the Avengers have fought for has led up to this moment – the fate of Earth and existence itself has never been more uncertain".
Synopsis 2:
"An unprecedented cinematic journey ten years in the making and spanning the entire Marvel Cinematic Universe, Marvel Studios' "Avengers: Infinity War" brings to the screen the ultimate, deadliest showdown of all time. The Avengers and their Super Hero allies must be willing to sacrifice all in an attempt to defeat the powerful Thanos before his blitz of devastation and ruin puts an end to the universe".
Fans are already aware that about 67 superheroes are going to be featured in the movie. What matters the most now is if the writers could ensure each hero gets adequate screen space in the most highly anticipated movie of 2018. The movie will hit the theaters on May 4, 2018. Can't wait to see this extravaganza. CHEERS!
Don't Miss: 10 Things MCU Gets Horribly Wrong About Thor Odinson