Movies
Captain Marvel Swiftly Beats 'Batman V Superman' Box Office Record
Captain Marvel has arrived and all the writings on the walls are coming true as the movie is ready to kick-start its opening weekend in theaters across the globe. The movie is looking really tough and intense right from the very beginning and it has already started helping Marvel in destroying a record set up by their fierce rivals DC. There were a lot of DC lovers and people who were saying that Marvel has brought a female superhero after seeing the success of Wonder Woman.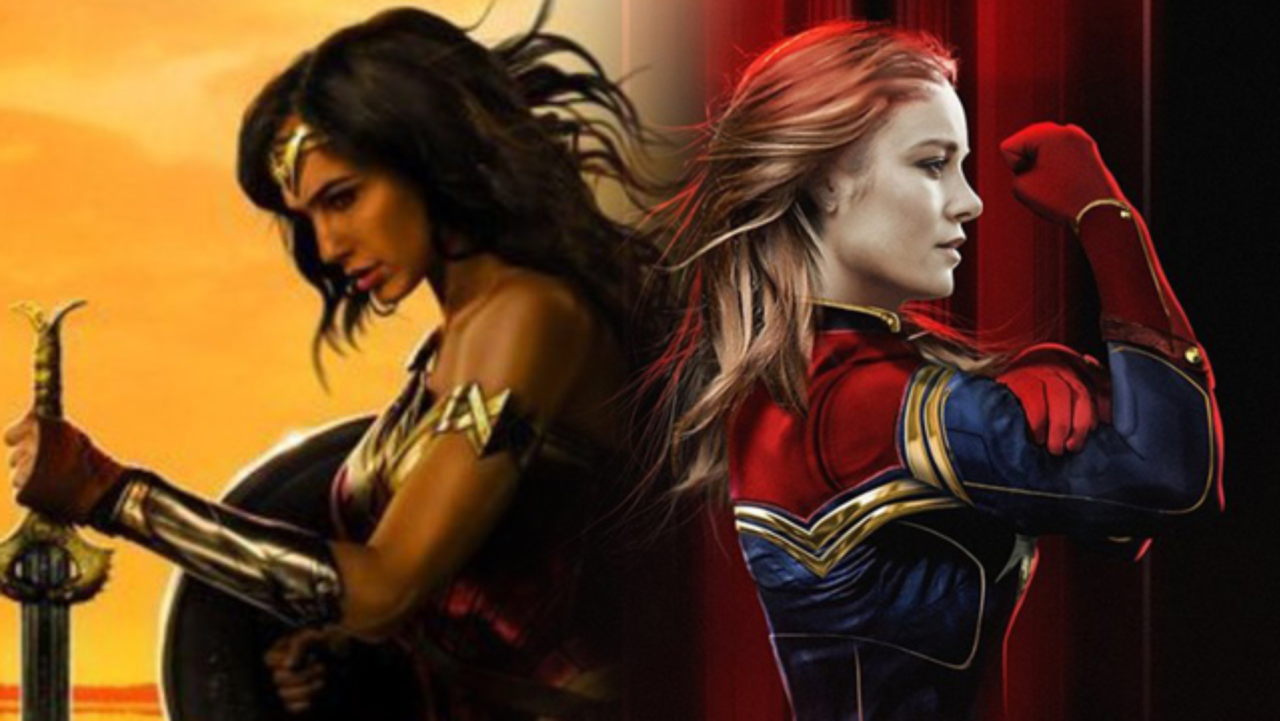 But, since the very beginning, we are stressing on one thing that both the superheroes are very different and Marvel really doesn't need to copy anyone. Anyway, Captain Marvel is being shown in 4,310 theaters on the opening weekend beating the record of 4,242 theaters by Batman v Superman: Dawn of Justice which came in 2016. Here's the tweet from Gitesh Pandya who has described the situation in a more simpler form: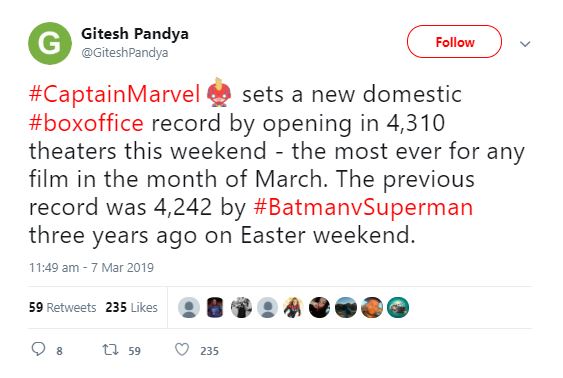 Well, being shown in record-breaking screens is really exciting and satisfying for the makers of this movie because we all know that Batman v Superman went on to collect a sum of $166 million in the opening weekend. This movie too is projected to grab around $150 million in the first weekend itself and now there are hopes that the number may exceed even more.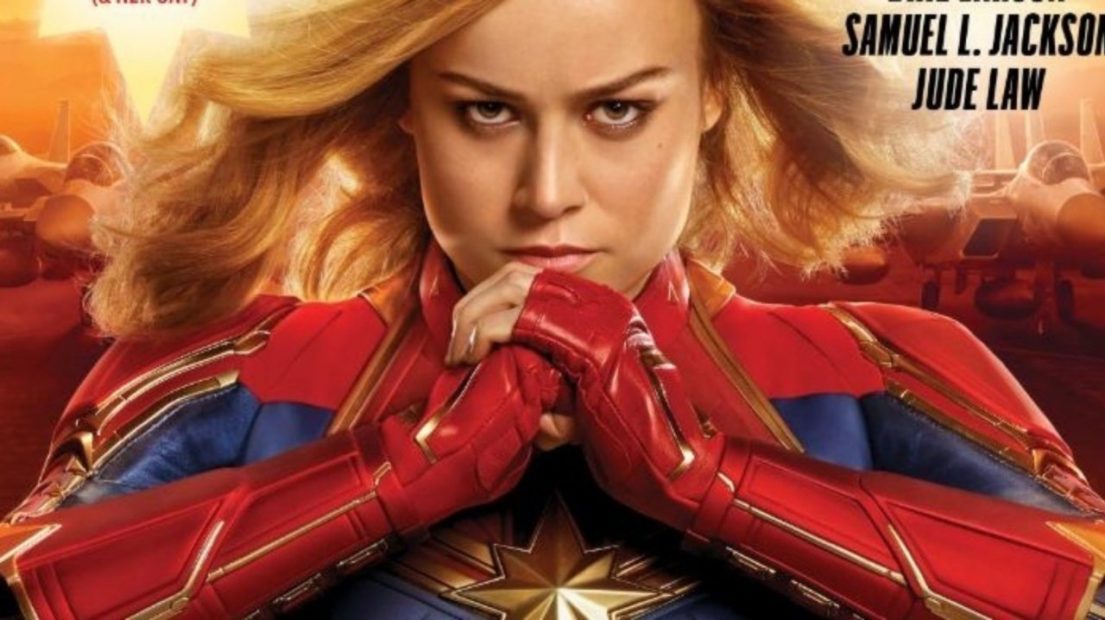 Prior to the release of the movie, there were talks of boycotting Captain Marvel because of Brie Larson's controversial remarks against "white" men and also because some simply don't like Larson, for she doesn't smile very often. But now, it all seems to be fading as the rotten tomatoes score of the movie is only getting better with time. So, if you have watched the movie then do tell us about your experience in the comments section down below.