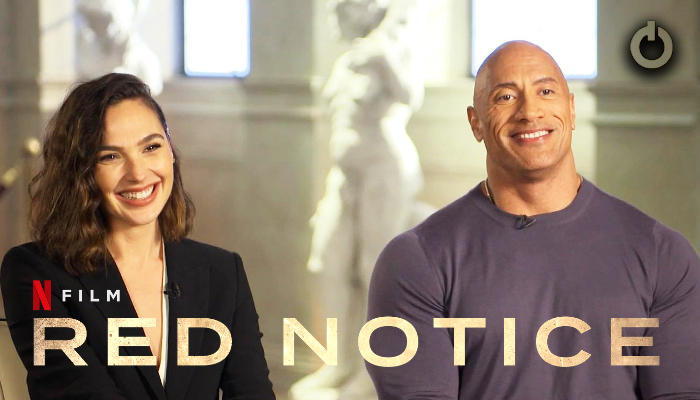 After waiting for almost two, Red Notice is finally streaming on Netflix. The film has the highest budget, as compared to any other Netflix Original movie. The movie turned out to be great, and fans really seemed to have enjoyed the big twist at the end. And as it turns out, many fans already had an idea of what was to happen in the end. Apparently, Dwayne Johnson had spoiled the big twist of Red Notice two years ago, when he first listened to the script, two years back. Keep up with us for the whole story.
SPOILERS AHEAD!!!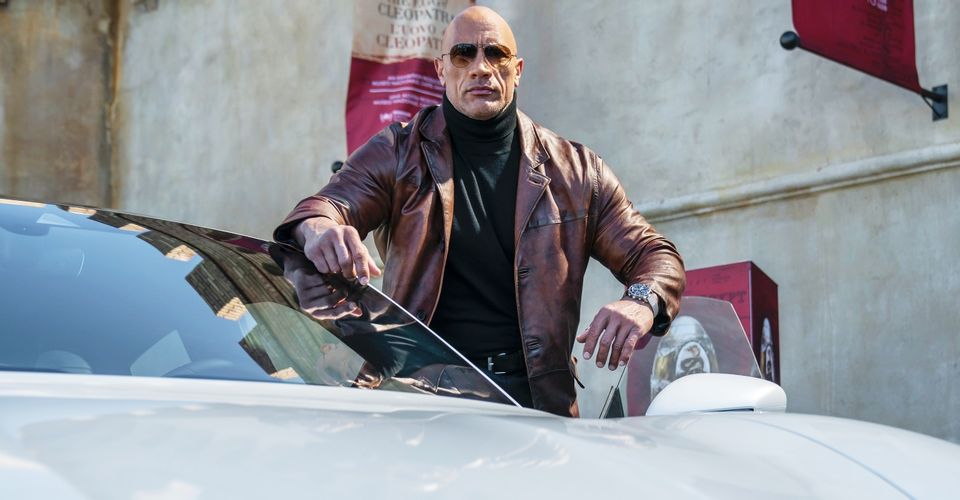 Red Notice, a Netflix Original, is directed by Rawson Marshall Thurber. And stars Dwayne 'The Rock' Johnson as John Hartley [an FBI Agent], Ryan Reynolds as Nolan Booth [world-renowned Art thief] and Gal Gadot as Sarah Black [The Bishop, a notorious criminal]. The film led to a bidding war between major studios for its distribution rights, until finally, Netflix won the rights. The film finally came out on Nov. 5 and around 4.2 million households watched the movie in the first weekend, in the US alone. This shattered many of the previous records set by other studios.
THE BIG TWIST OF RED NOTICE SPOILED!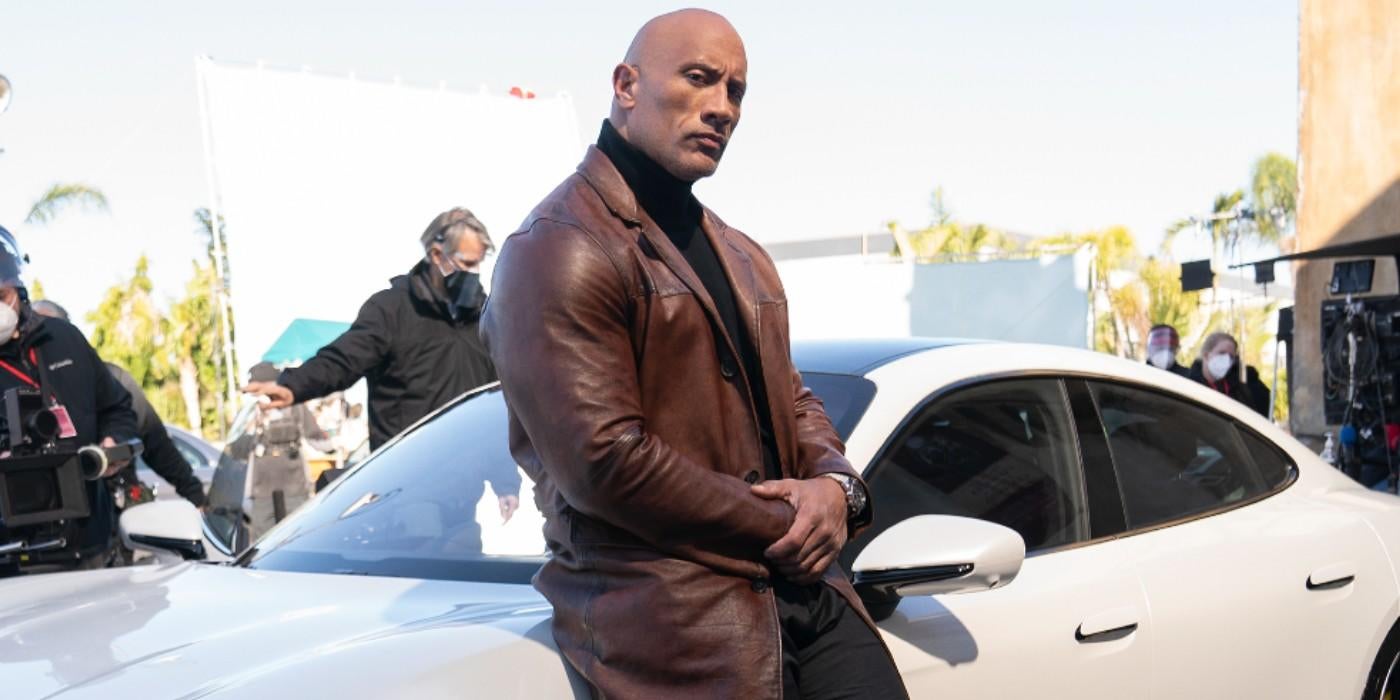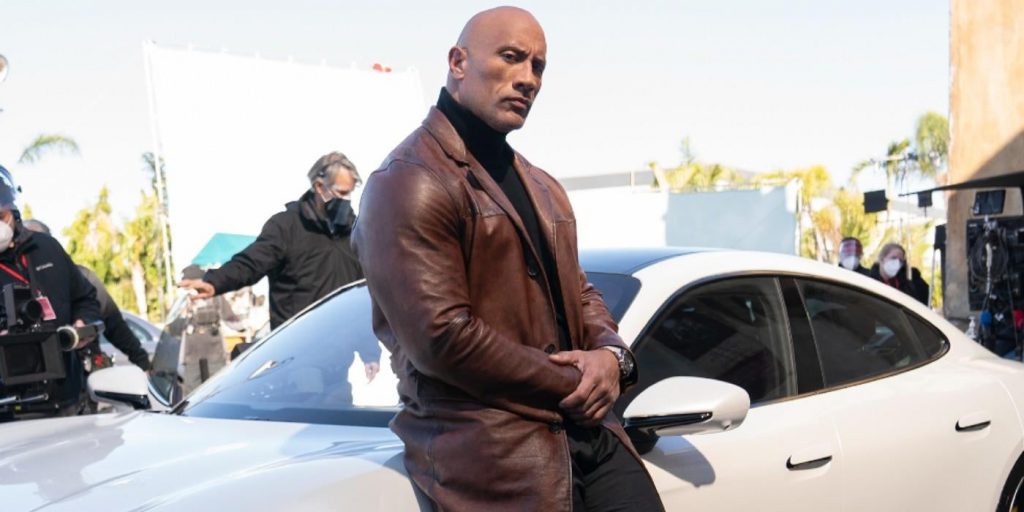 Following its success, Rawson Marshall Thurber has been attending many interviews and talking about the movie. In his most recent one with the Collider, he revealed a pretty cool thing. According to him, ever since he pitched the script in front of The Rock at dinner, The Rock had been spoiling the big twist of Red Notice on his Instagram. Listen to the story in his own words:
So for Dwayne, I pitched him the whole story and then got to the twist at the end and that's actually the moment when I was — we were having dinner. And I pitched him the story and he's listening, he's eating his steak and drinking, and he's like, 'I'm kind of into it' … and then I get to the twist where, you know, John Hartley is actually the Bishop, Dwayne is actually working with Gal [Gadot], and he got up and he threw his napkin down and he said, 'I'm in! I'm in, I'm in, I'm in.' And then I got really drunk.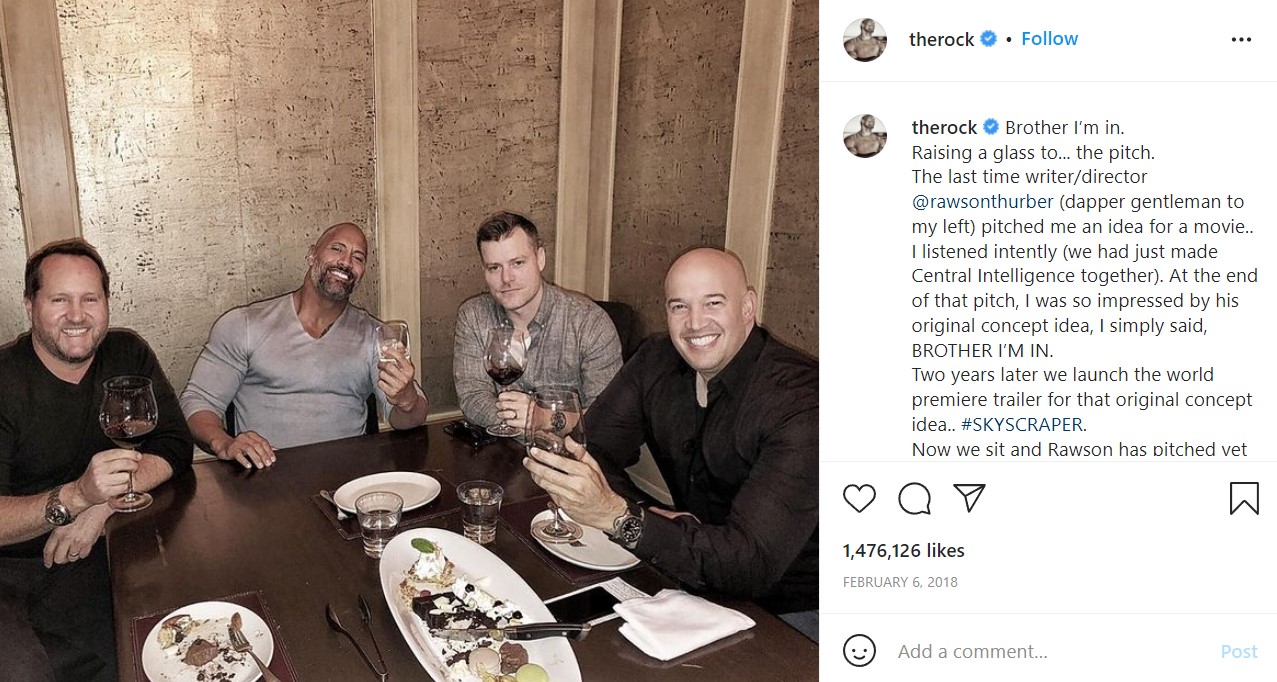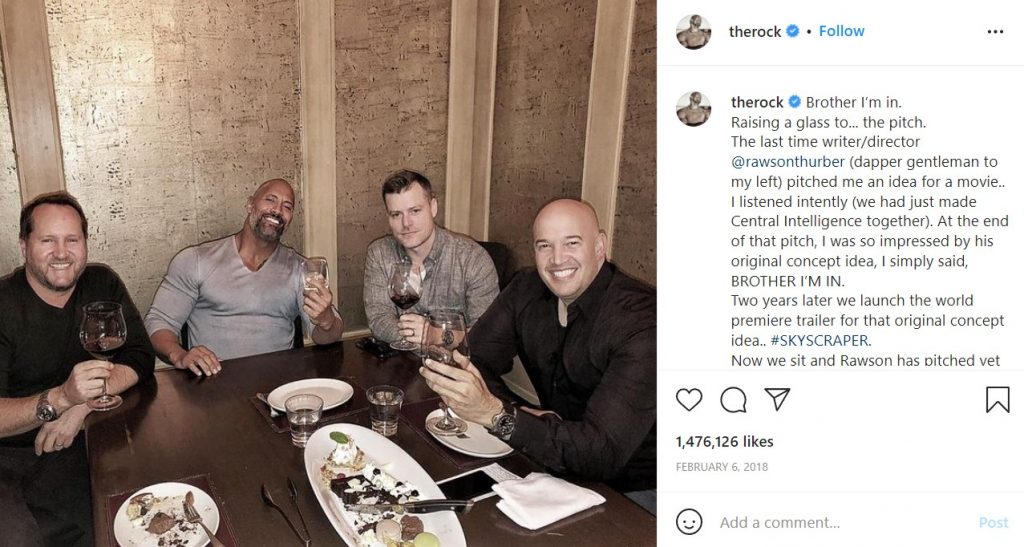 We confirmed the story by looking at a post from Dwanye Johnson from February 2018. Check it out here.
On Dwayne Johnson spoiling the big twist of Red Notice, Rawson Marshall Thurber said:
Yeah, that's the actual dinner. And yeah, Dwayne's tricky, man. I mean, he's kind of been playing it cards up on his Instagram if you go back and read his posts about his character. It's all there!
The actor posted this dinner photo on February 6, 2018. While thanking the director Rawson Marshall Thurber, Johnson revealed a pretty nasty detail about his character. A part of his caption said, '…My character will make you think twice about ever judging a book by its cover. Even if you've read every page.' As you know, John Hartley double-crossed Ryan's Nolan Booth to reveal that all this time, he had been The Bishop, disguising as an FBI Agent. And to realize that we would have known this big twist of Red Notice beforehand!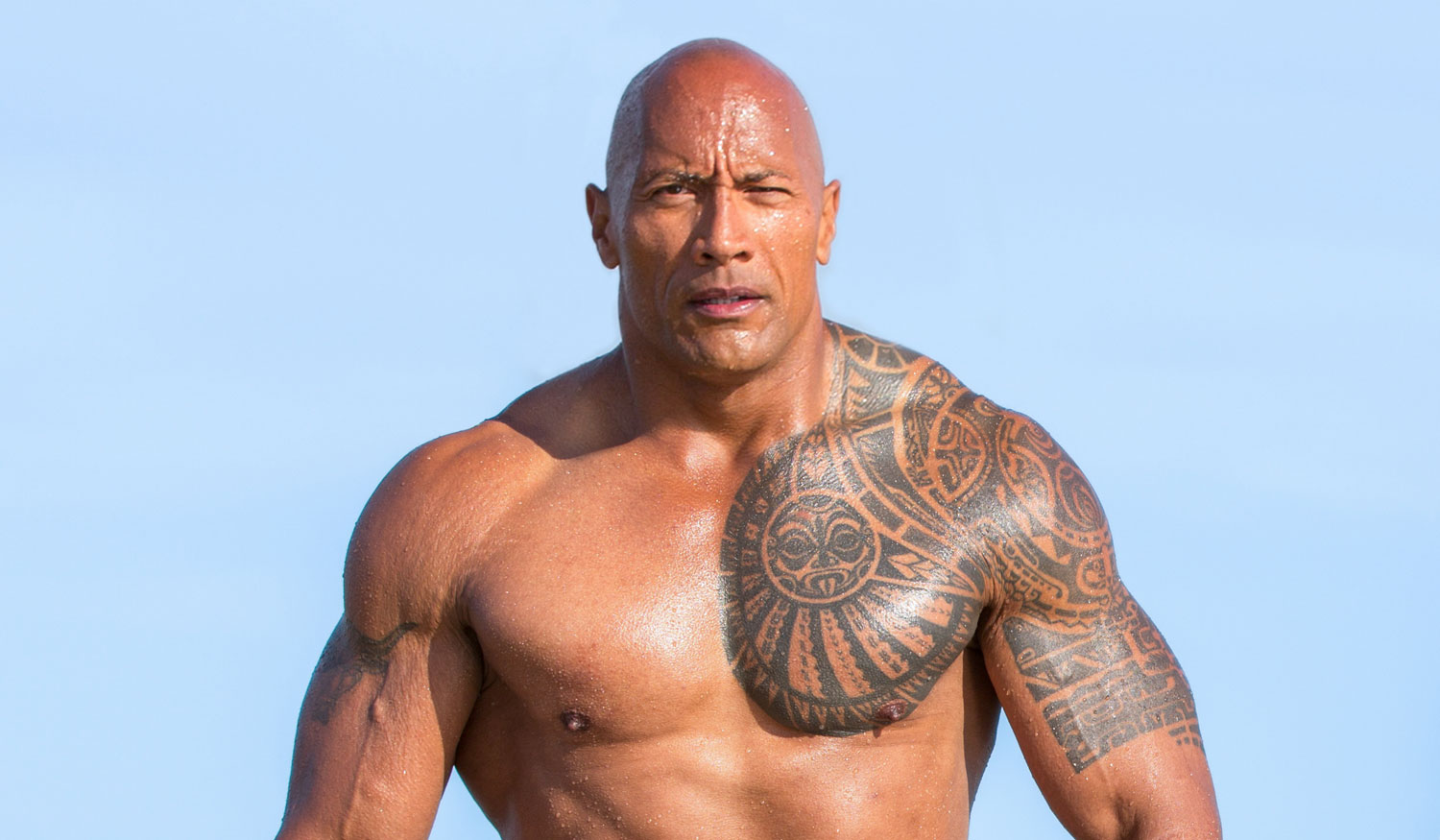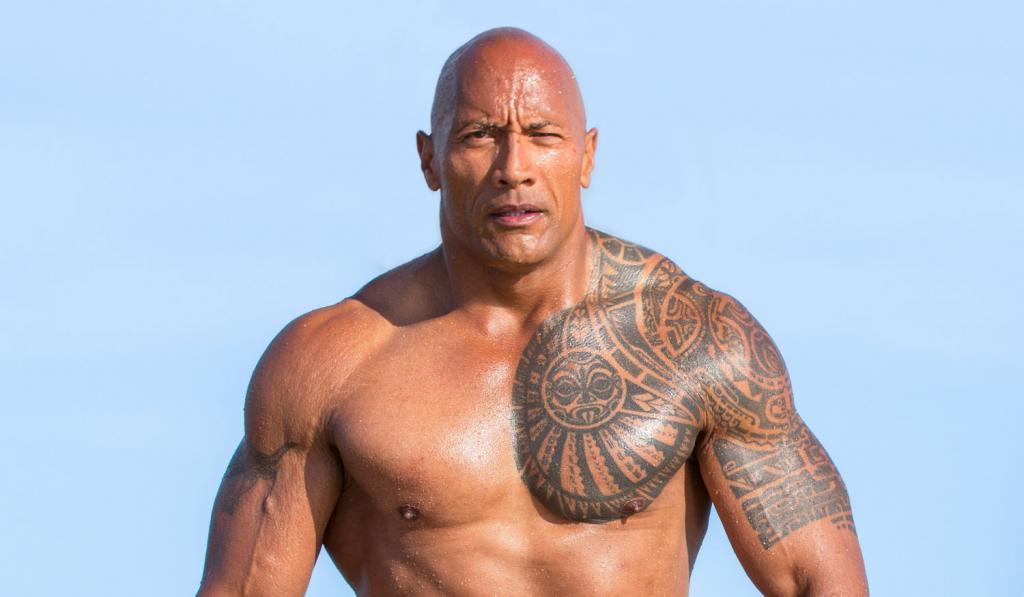 Red Notice did pretty well on Netflix so, a sequel might be on its way. Although, no official announcement has been made as of yet. Currently, Dwayne Johnso is working on DC's League of Super-Pets while his other DCEU movie, Black Adam, is in post-production.
If you haven't already, check out Red Notice streaming on Netflix. The movie can also be seen on the big screen at selects screens across the US.
Follow us on Facebook, Instagram & Twitter for more content.
Also Watch: