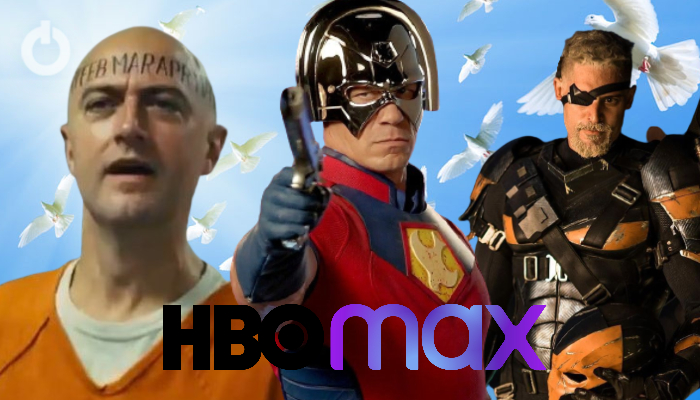 John Cena's Peacemaker won a lot of hearts for his role in The Suicide Squad. But even before this success, James Gunn had already announced an HBO Max Original spin-off Peacemaker series. John Cena is going to reprise his role of the douchebag villain/anti-hero. The series is set to premiere in early-mid 2022 with John Cena, Jennifer Holland, Steve Agee, Freddie Stroma, and Robert Patrick in major roles.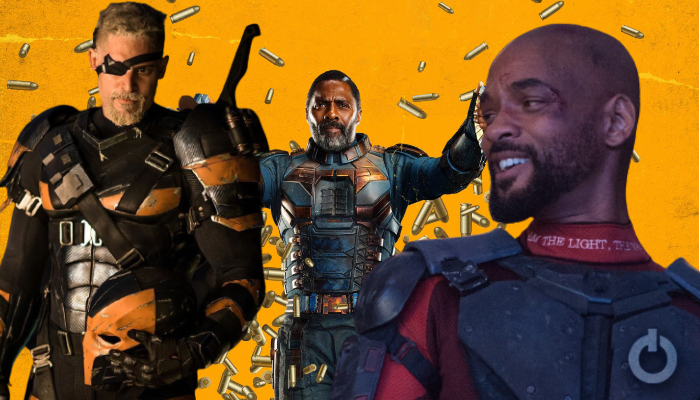 The exceptional reviews from the fans have made this movie the all-time best from the DCEU Studios. And a major part of this success goes to the characters of Bloodsport, Peacemaker and Harley Quinn. Unsurprisingly, after the events of The Suicide Squad, fans want to visit the origin of their beloved anti-hero. And now that the show is mid-production with almost no knowledge of what to expect, we have compiled a list of DCEU characters who could join Christopher Smith in his journey to attain peace.
10. BIRDS OF PREY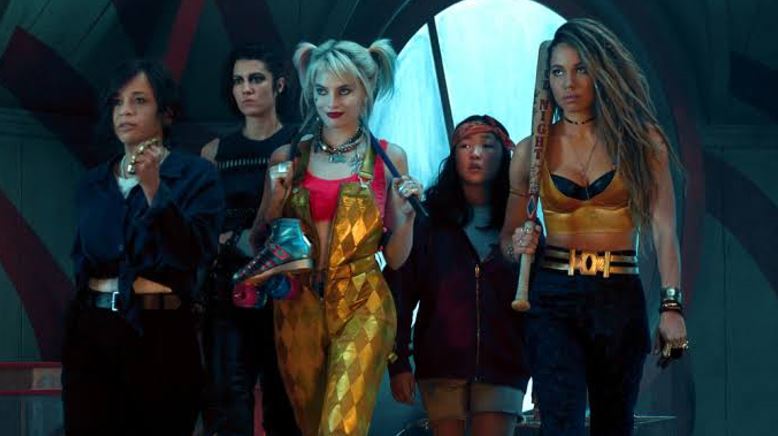 This infamous group was created by Harley Quinn in last year's Birds Of Prey. But no news regarding their comeback has come to light since then. The group received mixed reviews from the fans and the ending of the movie nicely set the group for future adventures. Moreover, the group can meet Harley again in the upcoming show. Additionally, Birds Of Prey will make a worthy group to go up against for Peacemaker.
9. CAL SWANWICK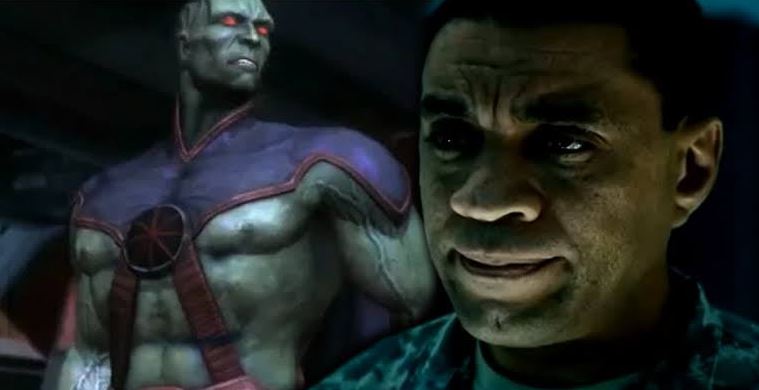 Zack Snyder had a lot in his mind for the DCEU. But after the cancellation of Snyderverse, his plans remain unheard of. One of these plans included the Knightmare sequence in the post-credits scene of the Snyder Cut. It featured several characters of the DCEU with some new heroes like the Martian Manhunter. Additionally, the Martian Manhunter actor, Harry Lennix, was also seen as the Secretary of Defence in 2013's Man of Steel. There's no doubt that Snyder had big plans for the character. The Peacemaker creators may make him cross paths with the Secretary to honor Snyder's legacy.
8. CALENDAR MAN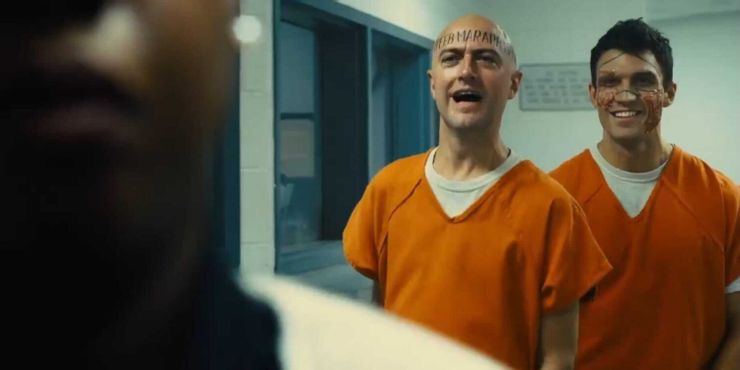 Sean Gunn made a cameo in his brother's The Suicide Squad. And this time he came as the Master Manipulator, Calendar Man. He is known to be a serial killer in the comics who has faced Batman on several occasions. In an alternate universe, Calendar Man was even a part of the Suicide Squad. So even though, Calendar Man had a short-term role in TSS, he might be back for Peacemaker. Although owing to his art of manipulation, his role as an ally or a foe to Peacemaker is unknown.
7. SOL SORIA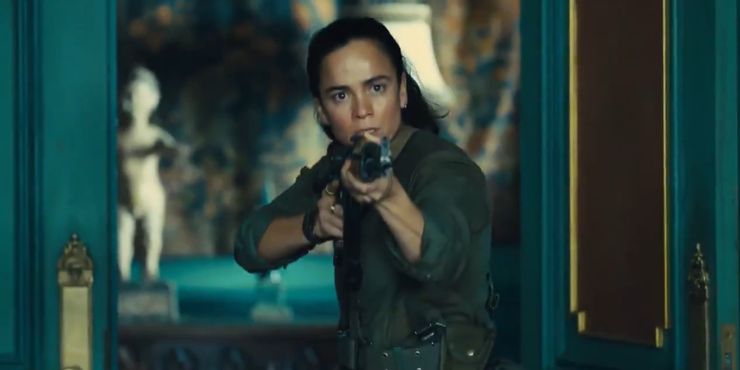 Soria was the leader of the Corto Maltese's freedom fighters. She didn't have any major role in the movie, yet she managed to impress the audience. In her first appearance, it was revealed that Rick Flag knew her long before their mission to the island country. And the fact that Peacemaker killed Flag in cold blood might be the reason that she seeks him out for revenge. Nevertheless, fans would love to know more about this character in the upcoming series.
6. JUNE MOONE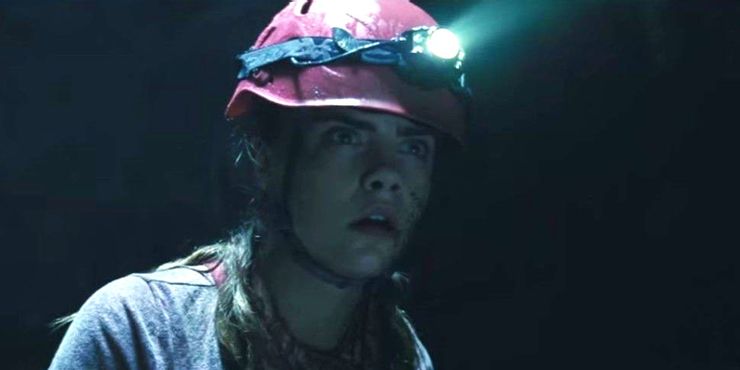 Cara Delevigne's portrayal of June Moore wasn't much appreciated by the audience. And her inclusion in the future series is not much anticipated. Since James Gunn has confirmed that The Suicide Squad is based in the main DCEU timeline, the fact that June was Rick's (ex-)girlfriend can't be ignored. So her resurfacing might just be the connecting piece between the two Suicide Squad movies. Finally, there might be some stability in the continuity of the DCEU.
5. DEATHSTROKE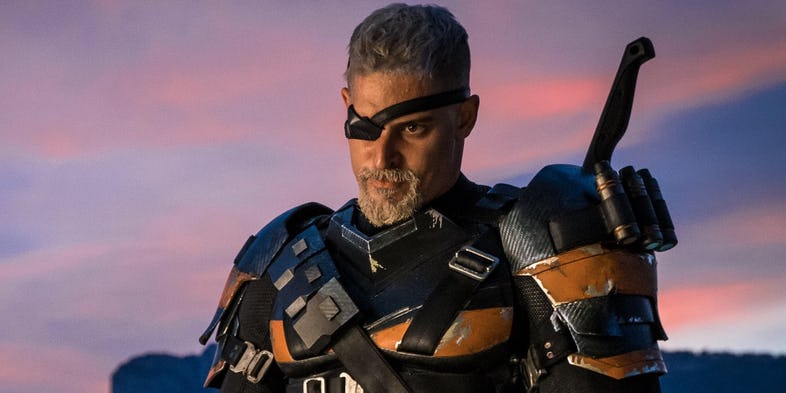 Ever since a small cameo by Joe Manganiello as Deathstroke in 2016's Justice League, fans have been waiting for more information about him. Moreover, he was even included in the Knightmare sequence in the Snyder's Cut. So it is clear that Zack Snyder had elaborate plans for his character. But with Snyder gone, fans are not sure about Deathstroke's future in the DCEU. However, Peacemaker can be one of the perfect opportunities to finally introduce Deathstroke. Both these characters belong to villainous nature and fans would love to see these two in a single frame.
4. KING SHARK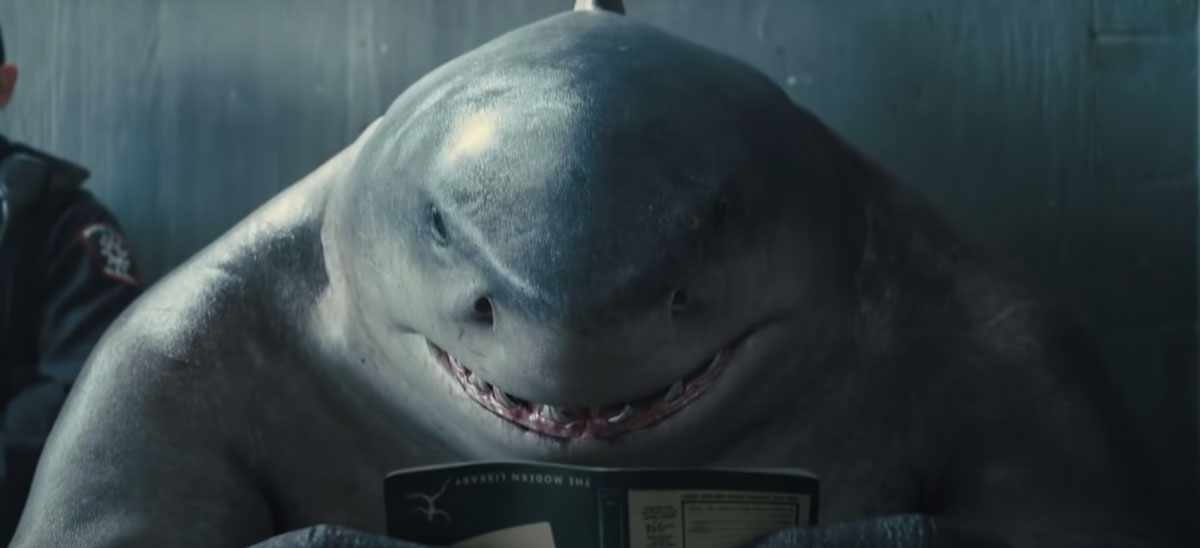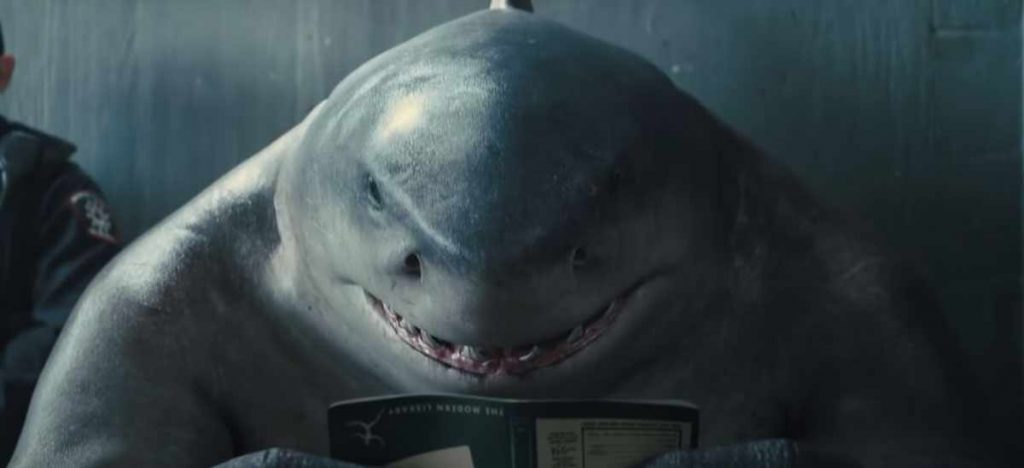 Nanaue became a fan-favorite immediately after his introduction. He was the monster figure of the Suicide Squad and compensated for his lack of intelligence by being an indestructible killing machine. Ever since his debut in the DCEU, fans are requesting the studios for a King Shark miniseries. But nothing has been officially announced yet. Until then, it would be quite golden if we could see Nanaue in the upcoming series.
3. AMANDA WALLER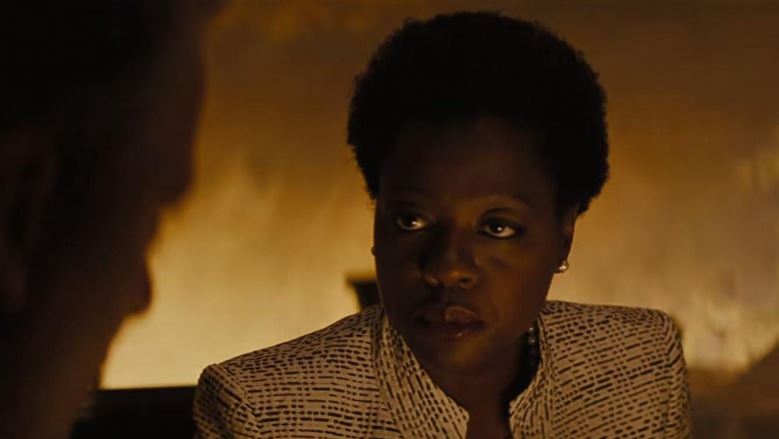 Amanda Waller and ARGUS have always been a bit of a mystery thought the course of the two Suicide Squad movies. Moreover, Peacemaker had a secret secondary mission throughout the movie and was willing to kill or even die to complete it. Many fans even think that Christopher Smith (Peacemaker) independently works for Waller and has been doing secret missions for her for a long time. All such theories will be explained in the upcoming series. Fans would love to see Viola Davis reprise her role as the heartless Director of ARGUS.
2. BLOODSPORT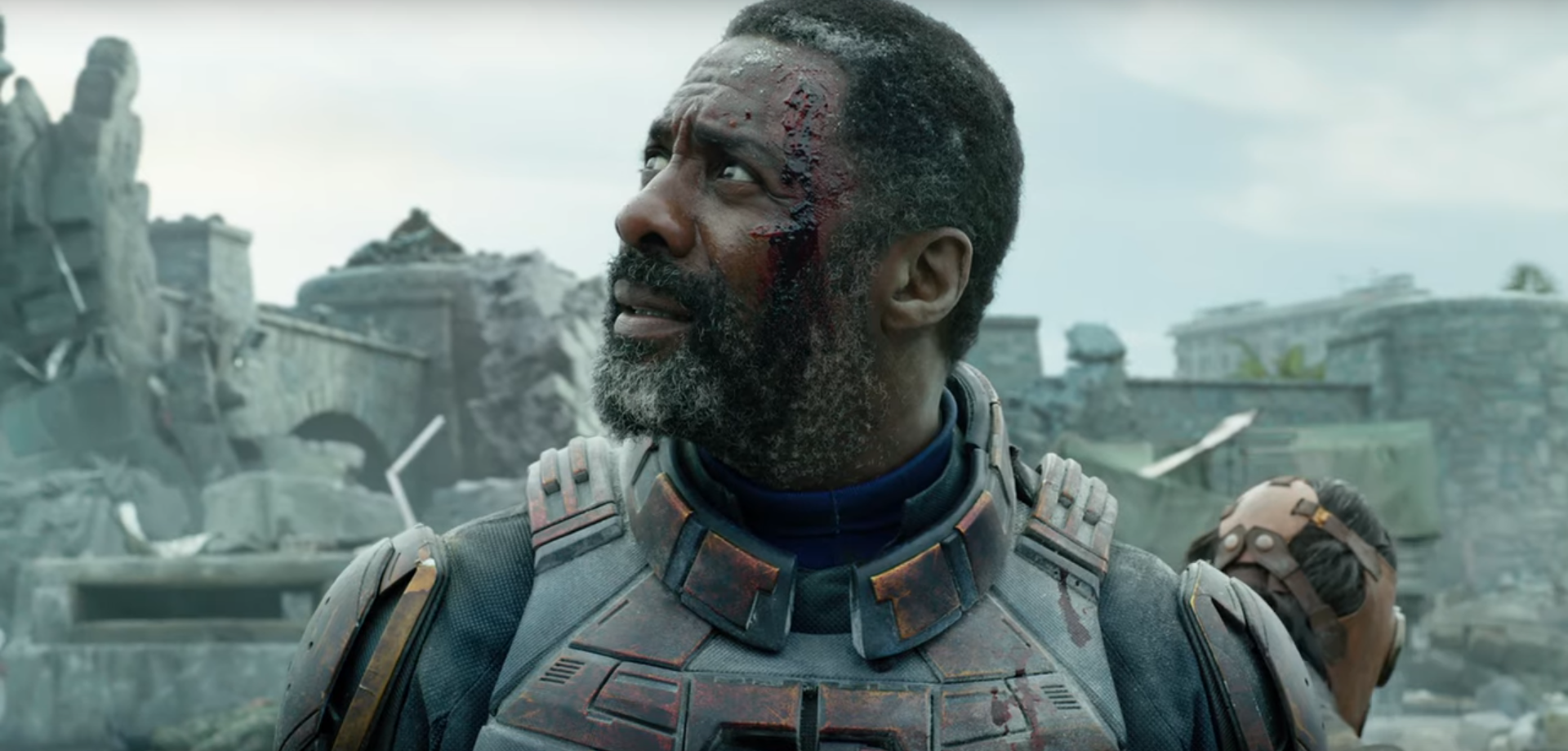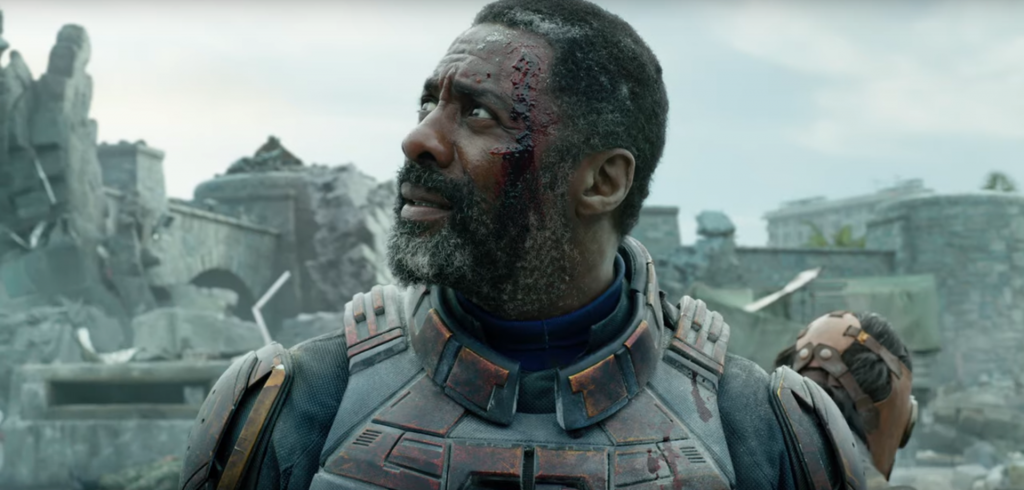 After the events of The Suicide Squad, Bloodsport is free in the world with a storage drive that has the capability to cause international riots. Peacemaker was trying to destroy that drive when he was shot by Bloodsport. Now that we know Peacemaker survived the shot, he'll surely be coming after Bloodsport for revenge and finally to complete his mission. The DCEU fans would just love to see more of Idris Elba's Bloodsport going against John Cena's Peacemaker in a full-blown battle.
1. Ratcatcher II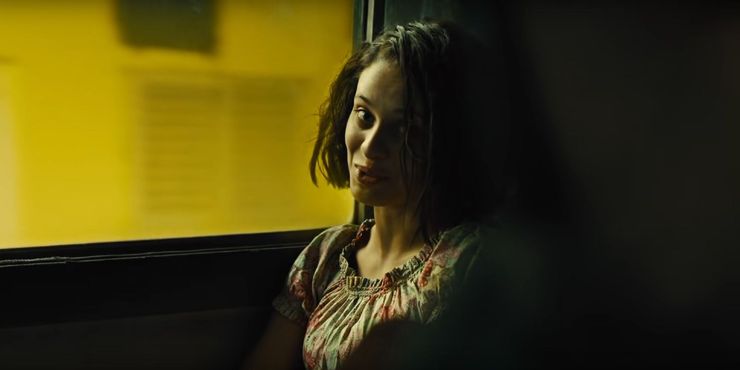 Cleo Cazo aka Ratcatcher II turned out to be the MVP of the team. She was not like any other members who were all criminals. She was a kind woman who saw goodness in everybody, even in Starro the Conqueror. But she still had to kill it to save the city. But she was about to be killed by Peacemaker when Bloodsport shot him. Since Cazo's character is such a loved one, she might appear in the upcoming series. She might come for a cameo or even a fight scene. Ratcatcher II is a potential character who must be established as a Hero-figure.
Who do you want to see in the Peacemaker Series? Do let us know in the comments.
Follow us on Facebook, Instagram & Twitter for more content.
Also Watch: