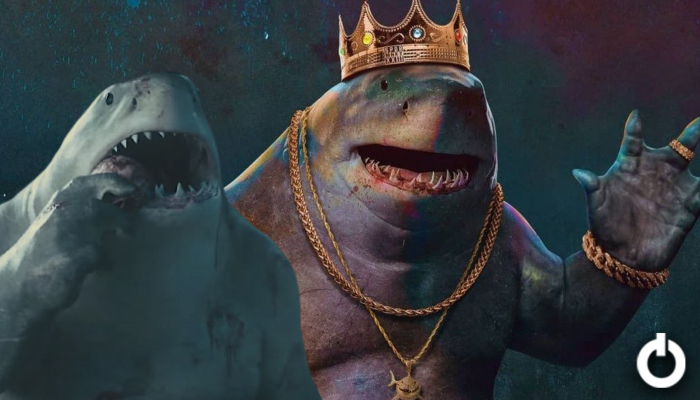 The Suicide Squad is coming to us, and with that comes the teases and trailers. James Gunn has been vocal about the progress of The Suicide Squad. So, now and then we get to enjoy a little tease in the form of tweets and images. The movie will fully embrace R-Rating. We know that this one is a reboot and not it, in a peculiar way. Moreover, don't even get me started on the cast cuz it's literally star-studded. We have Idris Elba, Margot Robbie, John Cena, Sylvester Stallone, etc. Speaking of the latter, King Shark is coming to life! Plus, recent footage has revealed some really hilarious scenes featuring King Shark.
New Funny King Shark Scenes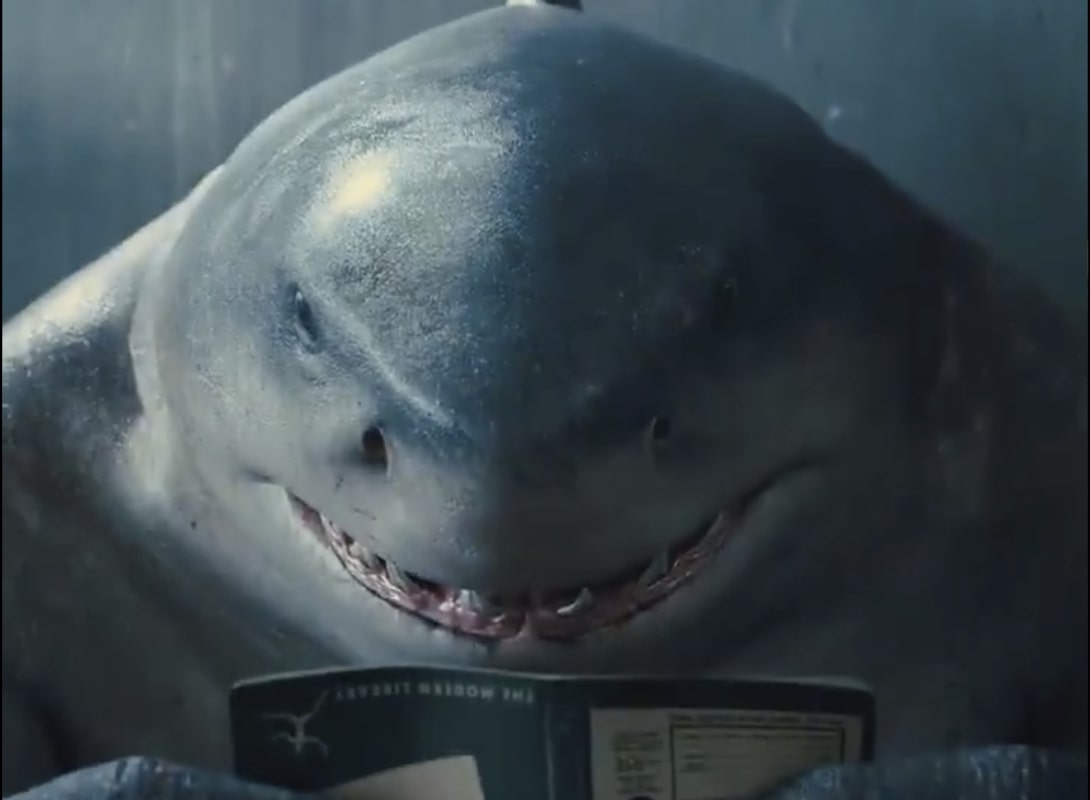 As the movie approaches, it's natural that we get every piece of marketing material. And we have just been blessed with one. Well, a brand new promotional teaser for James Gunn's upcoming film The Suicide Squad has been released via an official Instagram post. It primarily focuses on King Shark, and how Bloodsport is absolutely irritated by the character.
Check it out:
When you're King Shark, every week is #SharkWeek… #TheSuicideSquad in theaters and streaming exclusively on @HBOMax August 6. pic.twitter.com/qDncs99JI0

— The Suicide Squad (@SuicideSquadWB) July 12, 2021
King Shark, otherwise known as Nanaue, is going to be the biggest comic relief in the movie as per this promo teaser. Moreover, the footage seen in this promo is never seen before. Actually, Amanda Waller explains that the team's man-eating member is a descendant of an Ancient Shark God. But is also told that King Shark has developed a taste for human meat, which is not at all surprising.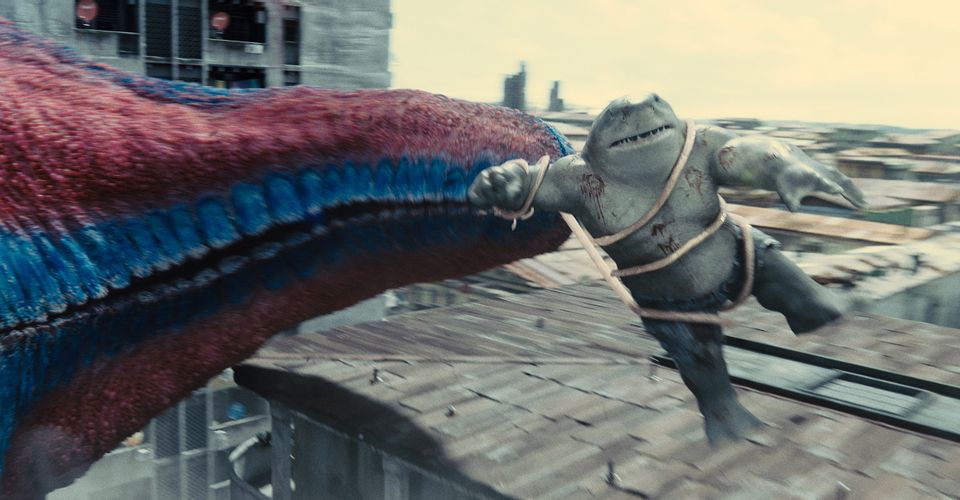 However, it looks like Gunn has totally embraced the weirder elements of The Suicide Squad. Plus, they're literally ranging from a talking Shark and a giant Starfish that an end the world. There's no telling how far Gunn might push his creativity. Moreover, it looks like he is ready to go forward with many DCEU characters as he is already working on the Peacemaker series on HBO MAX.
Did you like these Funny King Shark Scenes? You can obviously watch more of this Studboy Shark when The Suicide Squad releases in theaters on August 5. It also arrives on HBO Max on August 6, 2021.
Follow us on Facebook, Instagram & Twitter for more content.
Also Watch: