Movies
10 Stunning Facts About The Super-Talented Salma Hayek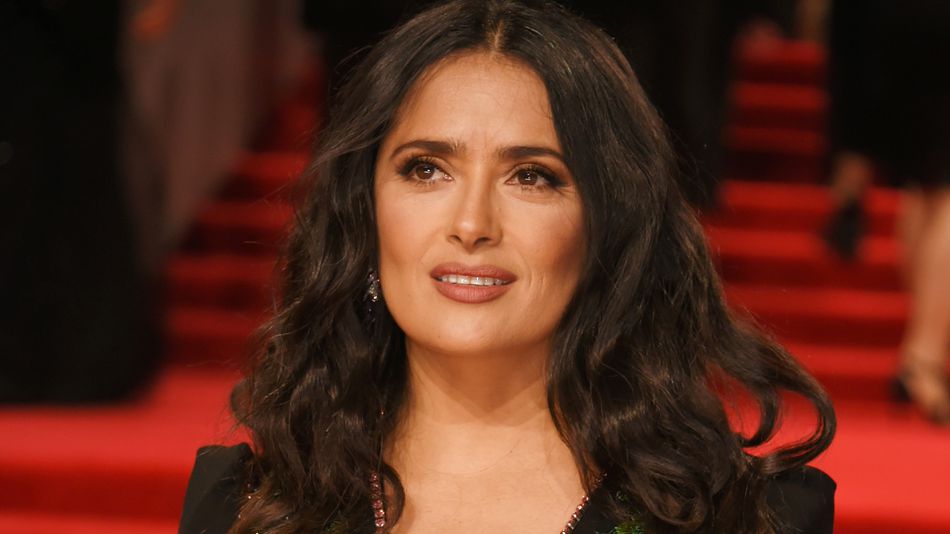 Facts About Salma Hayek:
Salma Hayek is a revolutionary actress who has shattered all the barriers to become one of the most prominent Latina actresses to ever set foot in Hollywood. She is also one of the most beautiful actresses in the entire industry and it seems as if she is aging in reverse.
#1: She is very fond of animals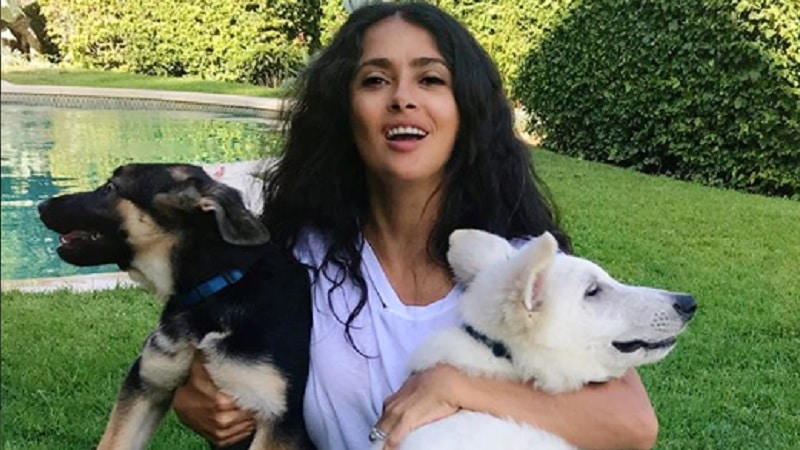 Salma Hayek is a big animal lover and she has contributed a lot towards the betterment of animals. She turned her house into a shelter for stray animals. At one point, she had five parrots, one cat without a tail that was rescued by one of her ten dogs. She also has four ducks, 20 chickens, five horses, two guinea pigs, and four alpacas. Her home is basically a Zoo.
#2: Inspiration to become an actor
Salma Hayek was just 5 years old when she thought about becoming an actor. After having seen 'Willy Wonka and the Chocolate Factory' (1971) in a local movie theatre, Salma was convinced about becoming an actor as she enjoyed the movie so much and wanted to be a part of the industry so that she could entertain others as well.
#3: She quit her University to become an actor
Salma Hayek was a dedicated student and she used to study International Relations at a University in Mexico City named Universidad Iberoamericana. After studying for a while, she realized that she is not passionate about it. She was interested in pursuing her childhood dream of becoming an actor, which she had since the age of 5.
#4: She has Dyslexia
Not many people are aware of the fact that Salma Hayek is Dyslexic. She has had a lot of difficulty in reading or interpreting words, letters, and other symbols since her childhood. Salma Hayek also has a combined type of ADHD. She faced a lot of difficulties in her life due to this but she overcame it all to achieve all her dreams.
#5: She is a Super-hit producer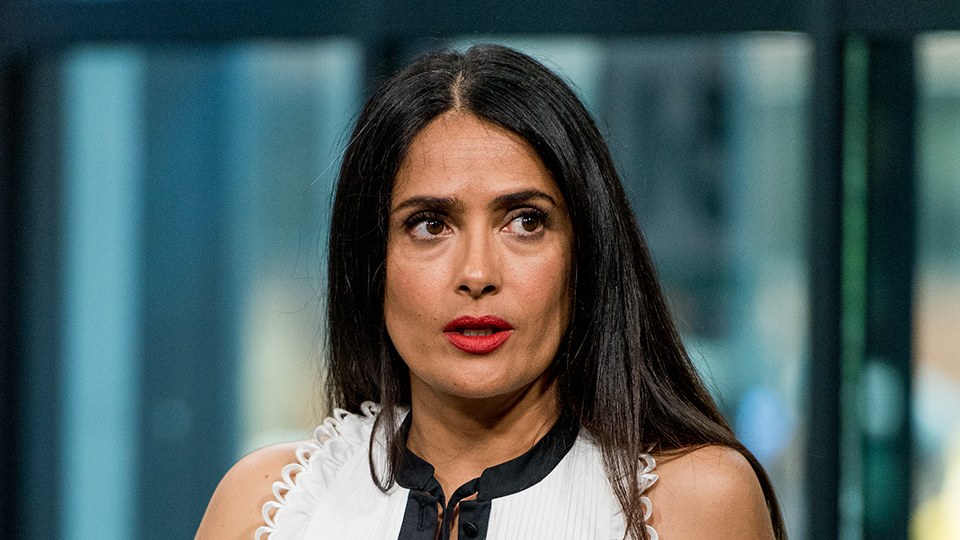 Salma Hayek is a super-talented actress and top of that she is also a founder of her own production company named Ventanarosa. She produced the popular show "Ugly Betty" (2006) which most of you must have heard about. Ugly Betty was hit among the critics as well, as it managed to win 2 Golden Globe Awards and won several Emmy's in different categories.
#6: She does not believe in the Catholic Church anymore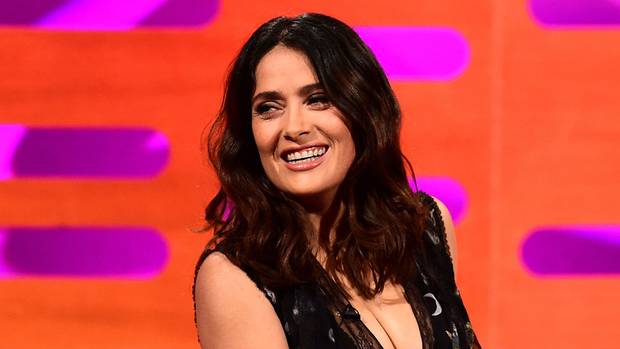 Salma Hayek was born in a Catholic household and her family was very particular about it. But Salma Hayek slowly drifted from this ideology over the years. She stated that she is not devout anymore and does not believe in the institution (Church) anymore. She still believes in Jesus Christ and God but not the Catholic Church.
#7: Her husband had a child with another woman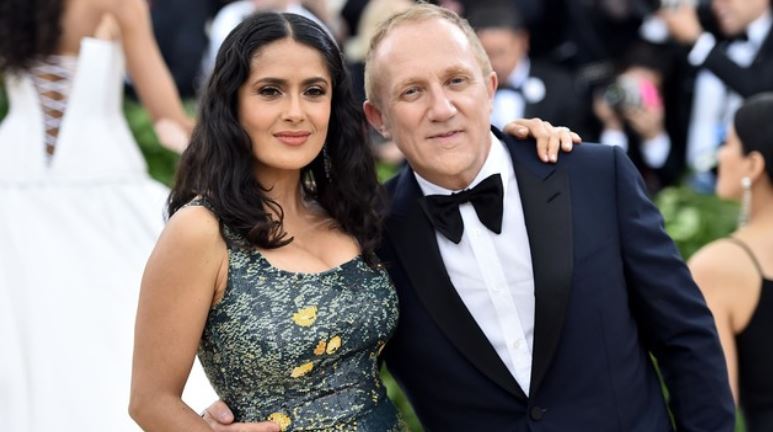 In 2011, Salma Hayek went through a lot of problems as her husband Pinault was named in a paternity case. The reports stated that he had relations with the supermodel Linda Evangelista and the father of Linda's child, Augustin James, was Pinault. At first, he denied all the allegations but later on this news was substantiated. It must have been a horrible experience for Salma.
#8: She is an Emmy Award-winning Director
Salma Hayek is one of the most talented actresses in the entire industry and apparently that was not enough for her. She also tried her hand in Directing and in 2004 she won a Daytime Emmy Award for Outstanding Directing in a Children/Youth/Family Special for the film "The Maldonado Miracle."
#9: Salma Hayek is a Polyglot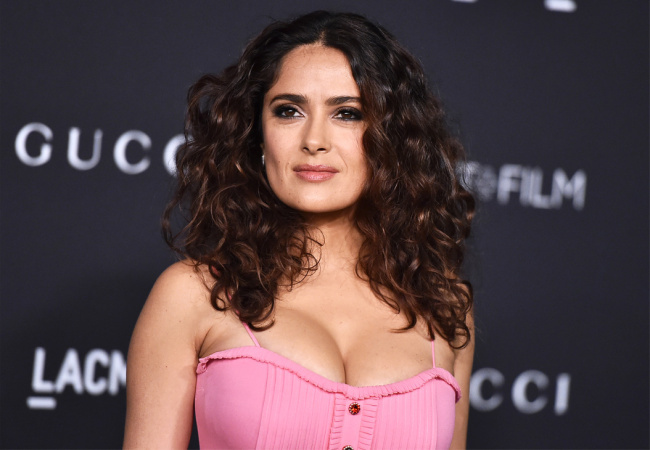 Salma Hayek is proficient in four different languages. She can speak Spanish, English, Portuguese and Arabic which proves she is more than just a pretty face. She is super smart and she has proved time and time again that she can do anything. Most of us cannot even speak one language fluently and then there are people like this.
#10: She's an expert in Krav Maga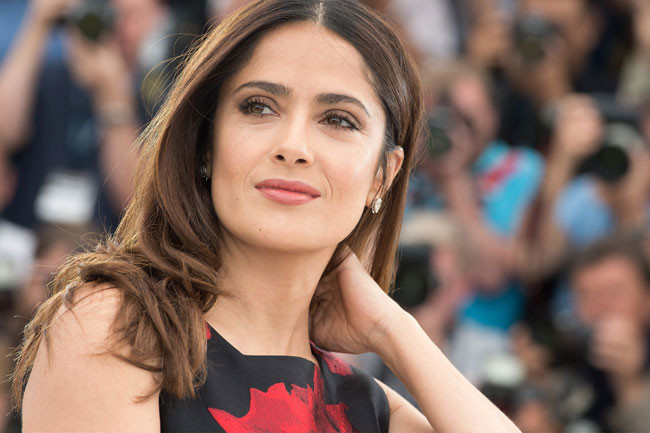 Salma Hayek has been practicing Martial Arts every day for a very long time and she has managed to master Krav Maga, the official self-defense system of the Israeli Military. She practices whenever she is not filming.