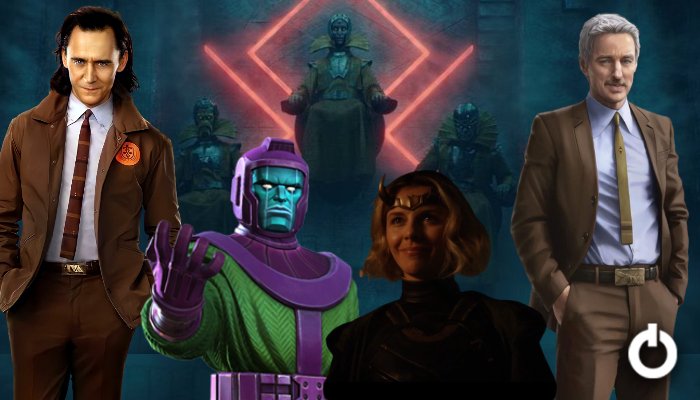 The Disney+ series Loki is approaching its end, with only two more episodes left to go. Speaking of that, episode 4, "The Nexus Event," just released, and it is bonkers! I mean, back when Hiddleston said that episodes 4 and 5 will be crazy, I had my doubts. But no, he was spot on! I am personally shaken and in love with the series. Well, it's needless to say that the episode didn't come with some shocking moments. Spoilers for Loki Episode 4 follow. I don't know why you would have clicked if you didn't watch the episode. But Anyway, here's a list of the top 10 WTF moments from Loki episode 4. 
[adinserter block="1″]
1. Loki Falls In Love With Himself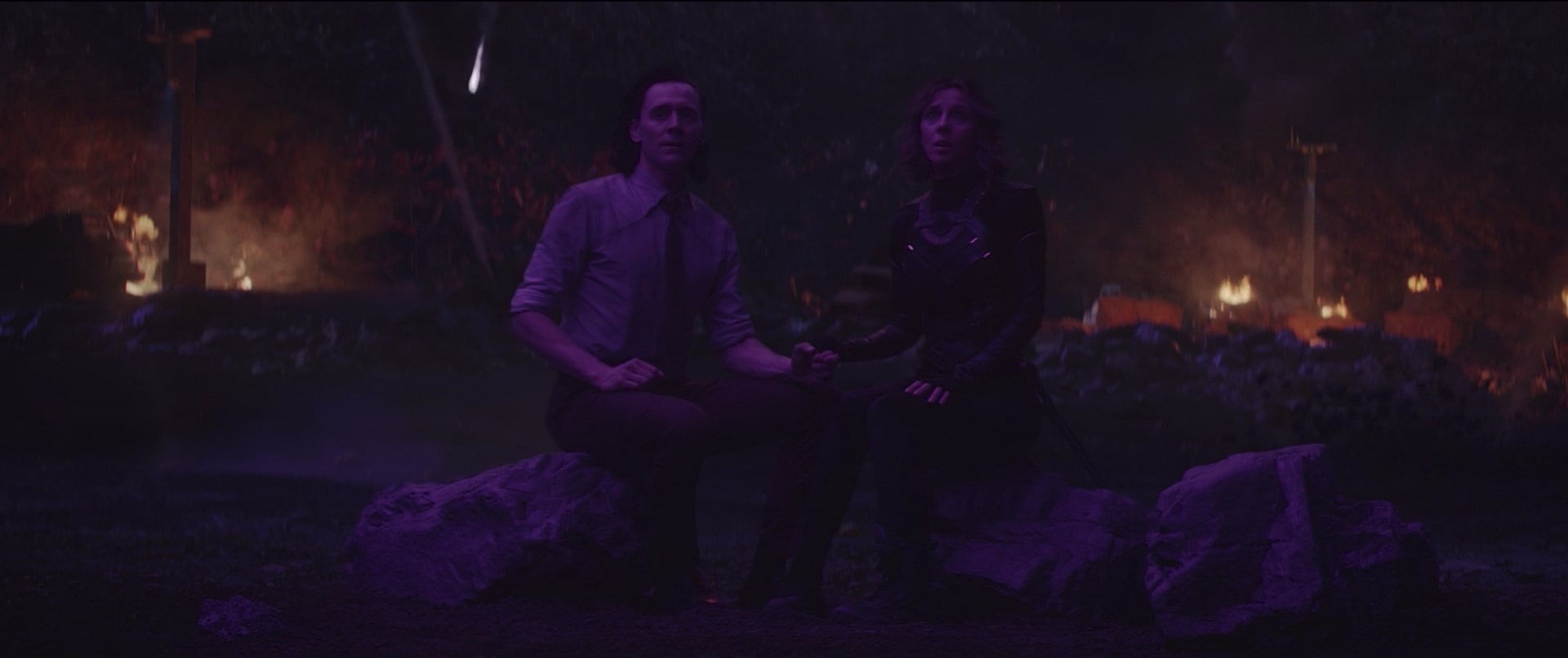 I mean, it's true that Loki is a narcissist, but to this level? Even though the connection between Loki and Sylvie seems heartwarming considering the apocalyptic surrounding, she's still a variant. He fell in love with a version of himself! Mobius had his own way of reacting to this situation which was true to his character. But yes, the look on Loki's face was noticeable when Mobius lied about Sylvie getting pruned.
[adinserter block="2″]
2. Judge Renslayer Was A TVA Agent As Well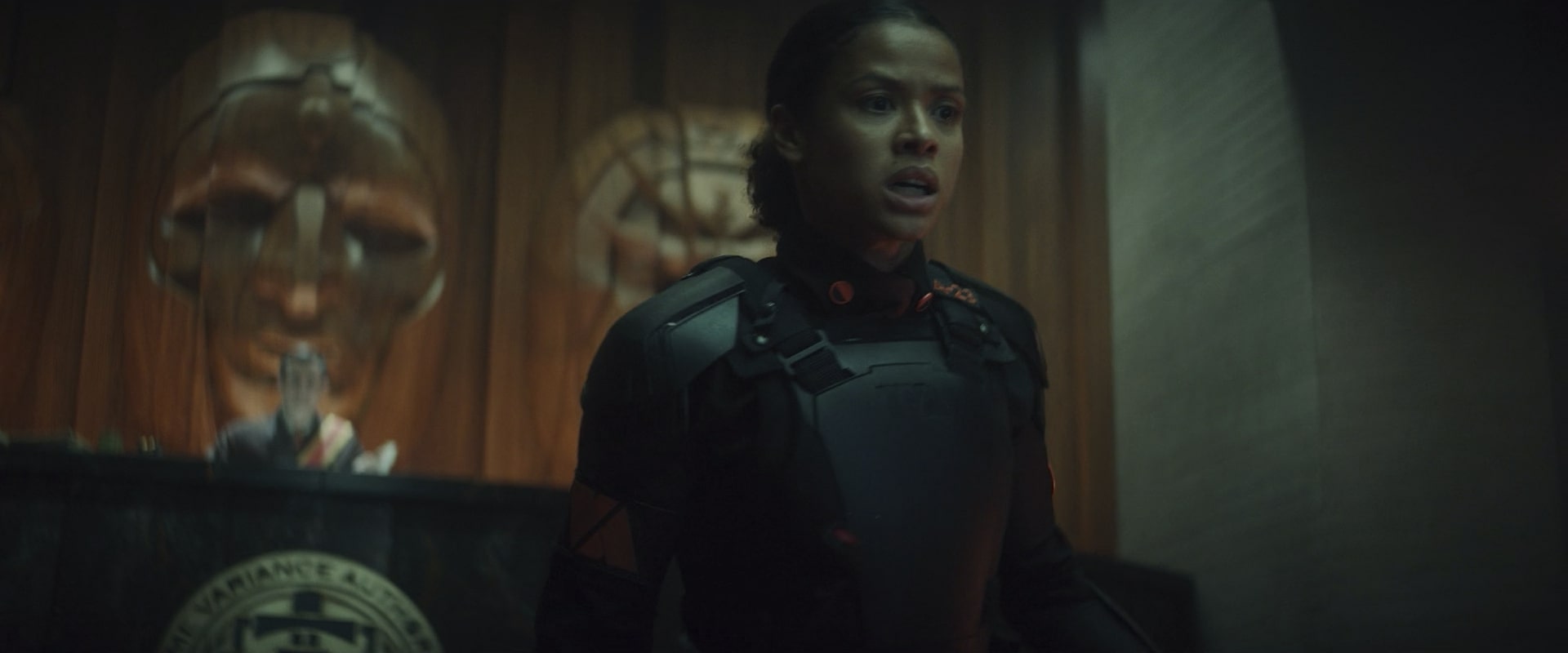 Well, I honestly wasn't expecting this. Right after the Loki montage finished, the episode revealed that Ravonna Renslayer was actually a TVA Agent herself. But that's not it, my folks. This particular sequence also revealed why Sylvie is after the TVA. I mean, we finally got to see it. It was actually Renslayer who arrested a young Sylvie straight from Asgard. This sudden commotion left Sylvie with no family or home. Meanwhile, Renslayer somehow rose through the ranks and became a Judge.
[adinserter block="3″]
3. Welcome back, Lady Sif!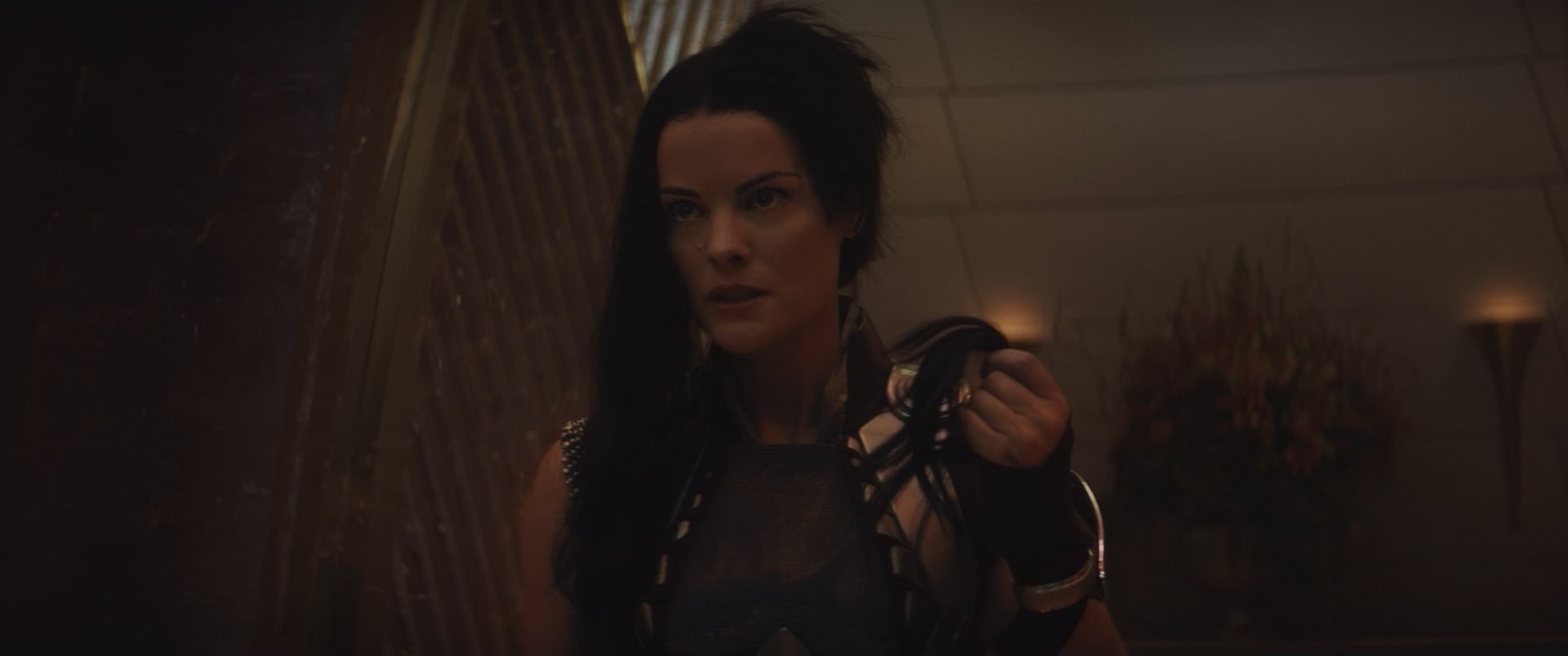 I do not believe this. Lady Sif appeared in Loki out of thin air. Well, after being arrested, Mobius decided to punish Loki in a different way. He put him in a cell that is capable of time-loop. Mobius chose a time where Loki would get physically hurt, and who's better an Asgardian warrior? This is where you welcome Lady Sif. But still, her status in the MCU is unknown. Anyway, it made up for a great moment in the series and a cool nod to Doctor Strange's Bargain!
[adinserter block="14″]
4. The TVA Silenced Hunter C-20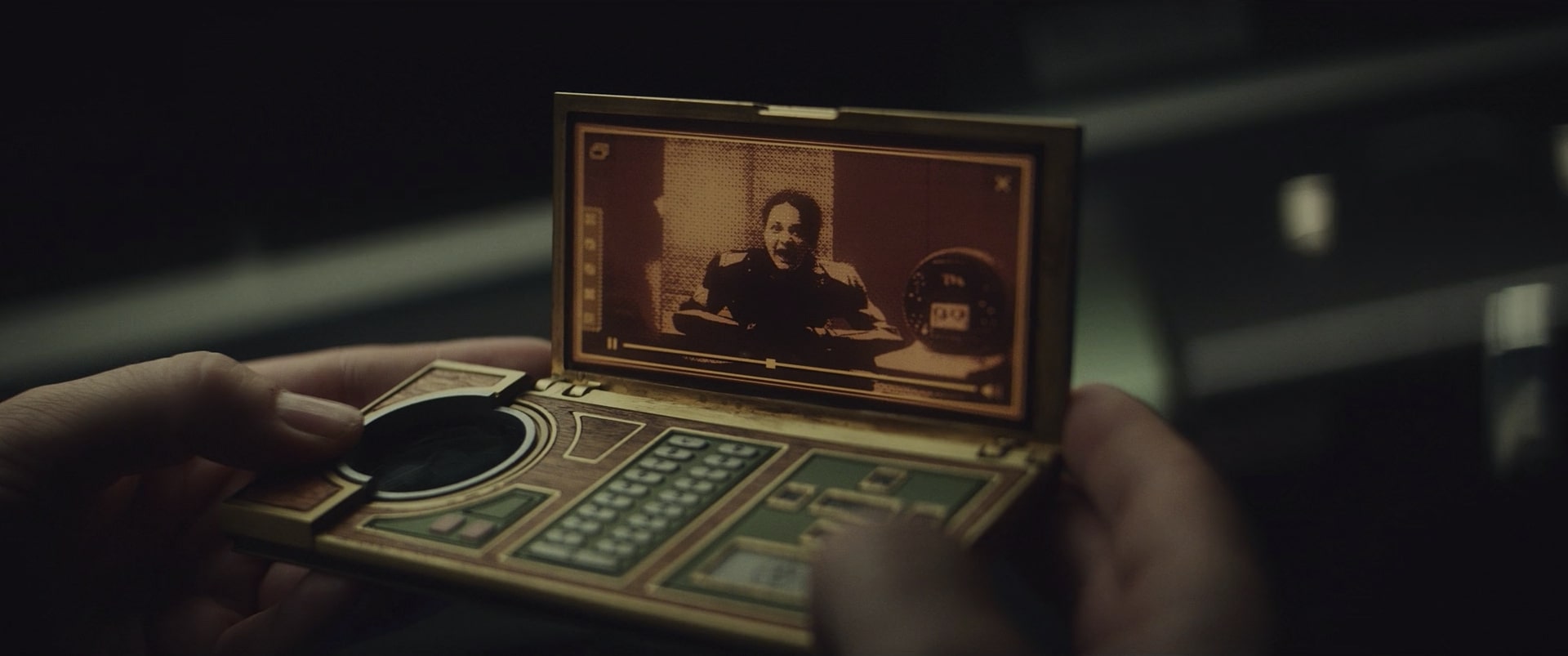 Episode 3 revealed that Sylvie could skim through anyone's memory and enchant them. This is exactly what she did with Hunter C-20 after kidnapping her in episode 2. Because of this, C-20 got aware of the life she led before working for the TVA, most likely against her will. Sylvie claimed that everyone in the TVA is a variant. So, when C-20 returned to the TVA, she was questioned. But it was soon revealed that she is no more, presumably pruned by Judge Renslayer herself. So much to keep a secret, secret.
[adinserter block="4″]
5. No, Wait. Mobius Got Pruned!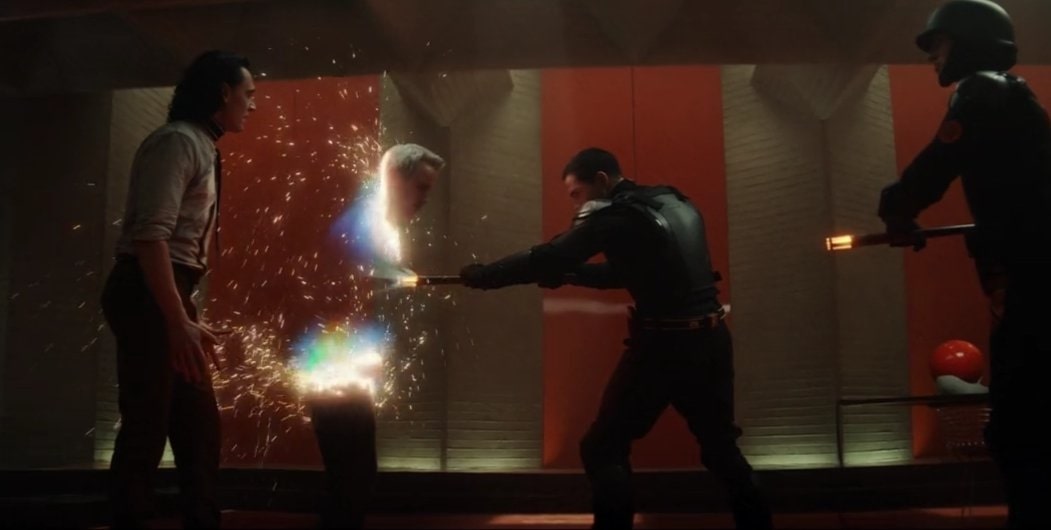 "Mr. Stark… I don't feel so good." Well, that's me at this moment. I personally feel disgruntled and sad about what happened to our biggest comic relief in Loki, Mobius. Just when Loki and Mobius buried the hatchet and started afresh, Mobius met his fate. Renslayer realized that Mobius stole his TemPad, through which he saw Hunter C-20's interrogation. With no further delay, Mobius was pruned after Renslayer ordered it! But before he left, he made my heart heavy by mentioning his love for jet skis. Thankfully, we haven't seen the last of him. Just as Loki survived his pruning, Mobius will survive too. And we've already seen leaked images of him from the next episode.
[adinserter block="5″]
6. Cold Hearted Renslayer!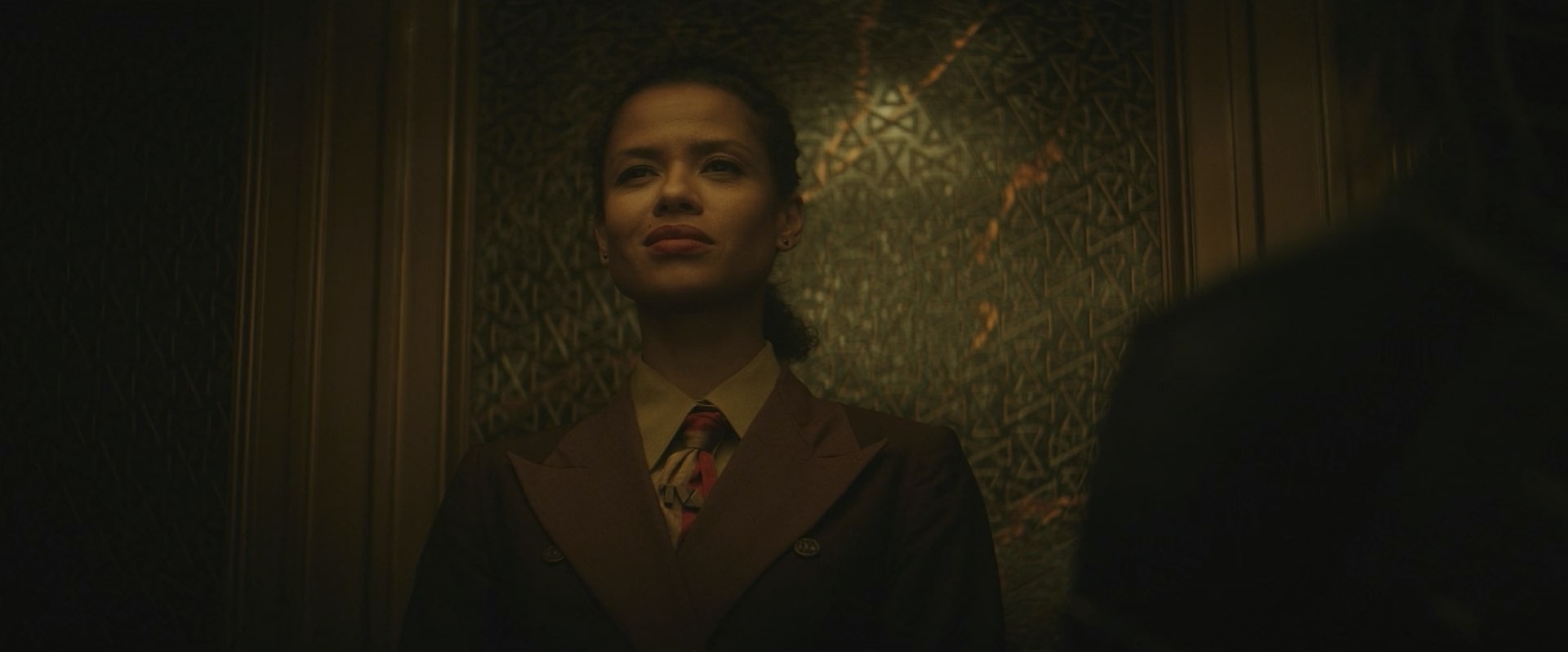 Oh man, she is not one of your supporting characters in the show let me tell you that. Moreover, episode 4 just proved the opposite. She's a cold-hearted person who did not hesitate in pruning Mobius, someone she's known for such a long time. Plus, she's not a pleasure to talk to as well. While Renslayer was talking the variants to the Time-Keepers, Sylvie asked her about the Nexus event she created that led to her arrest. To much surprise, Renslayer replied really coldly and simply said with a smirk that she doesn't remember.
[adinserter block="11″]
7. Lift Up The Curtains, The Time Keepers Are Fake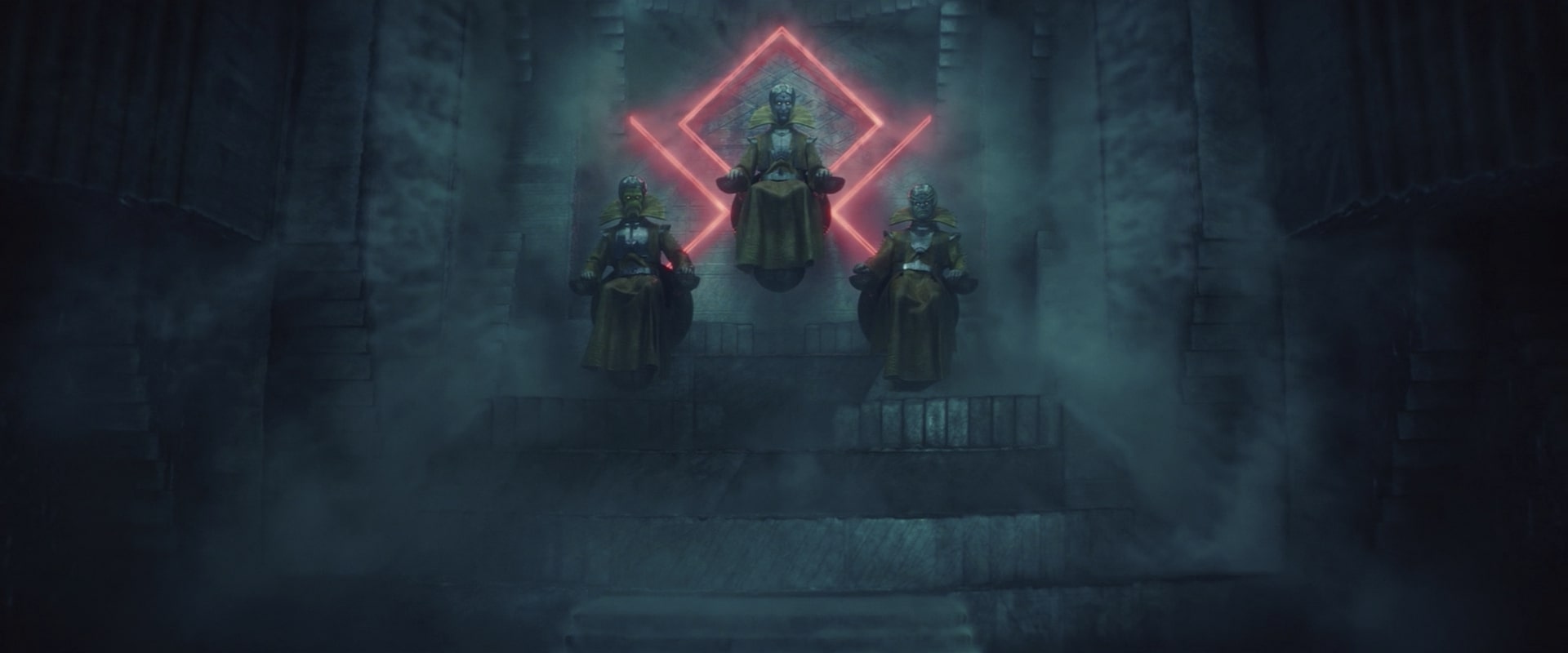 Finally, my fellow readers, the wait is over. Honestly, this is the moment we've all been waiting for. Episode 4 finally revealed the Time-Keepers, but they're not what you think they are. In a rather dramatic reveal, we see the three time-managing entities in the TVA building, sitting in an eerie atmosphere. Judge Renslayer revealed that the Time-Keepers were personally interested in the pruning of both – Loki and Sylvie.

Not soon after they met with the Time-Keepers. But a brawl broke out in a turn of events, and Sylvie beheaded the Time-Keeper who was supposedly the lead. But as the head came crawling down, something wrong was felt about it. Sylvie picked it up and realized that they were just mindless androids and weren't real. Now, this brings me to Kang the Conqueror. I've said it before and I'll say it again, the TVA is a massive front created by Kang. Moreover, the androids actually prove that they could be his work!
[adinserter block="12″]
8. Hunter B-15 To The Rescue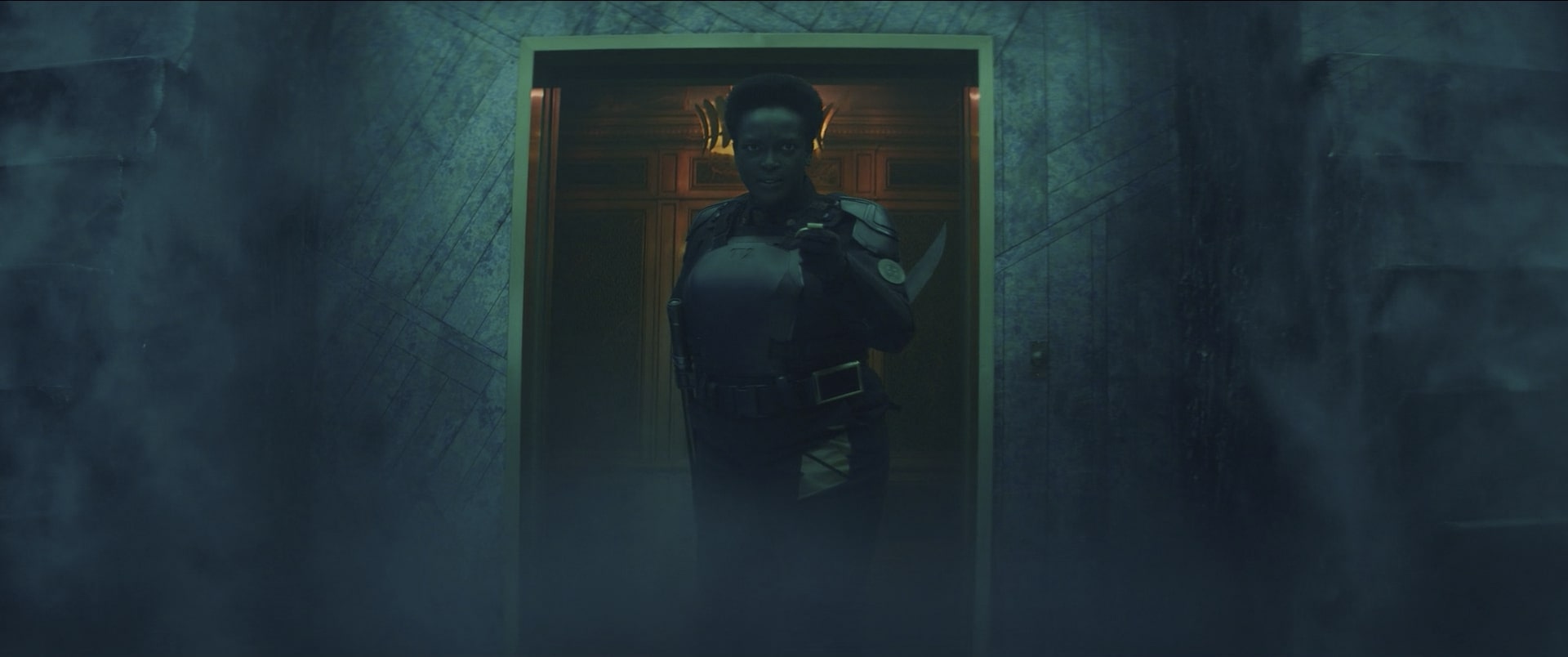 In all honesty, Hunter B-15 actually saved the day. After she got her memories back by Sylvie's enchantment, she was on the same course as them with no hesitation. When Sylvie and Loki were commanded by the Time-Keepers to be deleted, Hunter B-15 came to save the day. She disarmed their power-stopping neck-locks and gave Sylvie her blade. If it wasn't for her, things would've turned out differently. I'd be interested in seeing more of her in the last two episodes.
[adinserter block="13″]
9. Loki Gets Pruned, But Did He Though?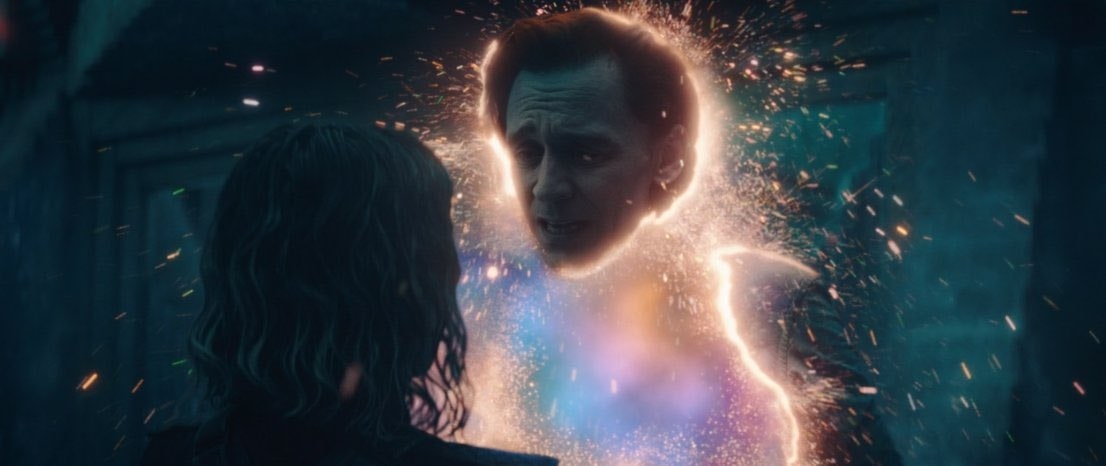 Well, for a moment, you'd actually lose your mind when this scene first comes. This is the time where Loki was about to tell Sylvie that he is attracted to her, or maybe he was about to kiss her. I mean, he was about to kiss himself as she's a variant of him only after all. But the fight wasn't over for Renslayer. Without a second thought, she pruned Loki, and I was flabbergasted. This moment reminds us of how Wanda bid farewell to Vision in WandaVision. Anyway, before episode 4 it was unclear as to what happens to people when they're pruned. Well, we actually got to know about it in the mid-credit scene. But it could be just for Loki, who knows!
[adinserter block="15″]
10. Oh, Loki & His Variants!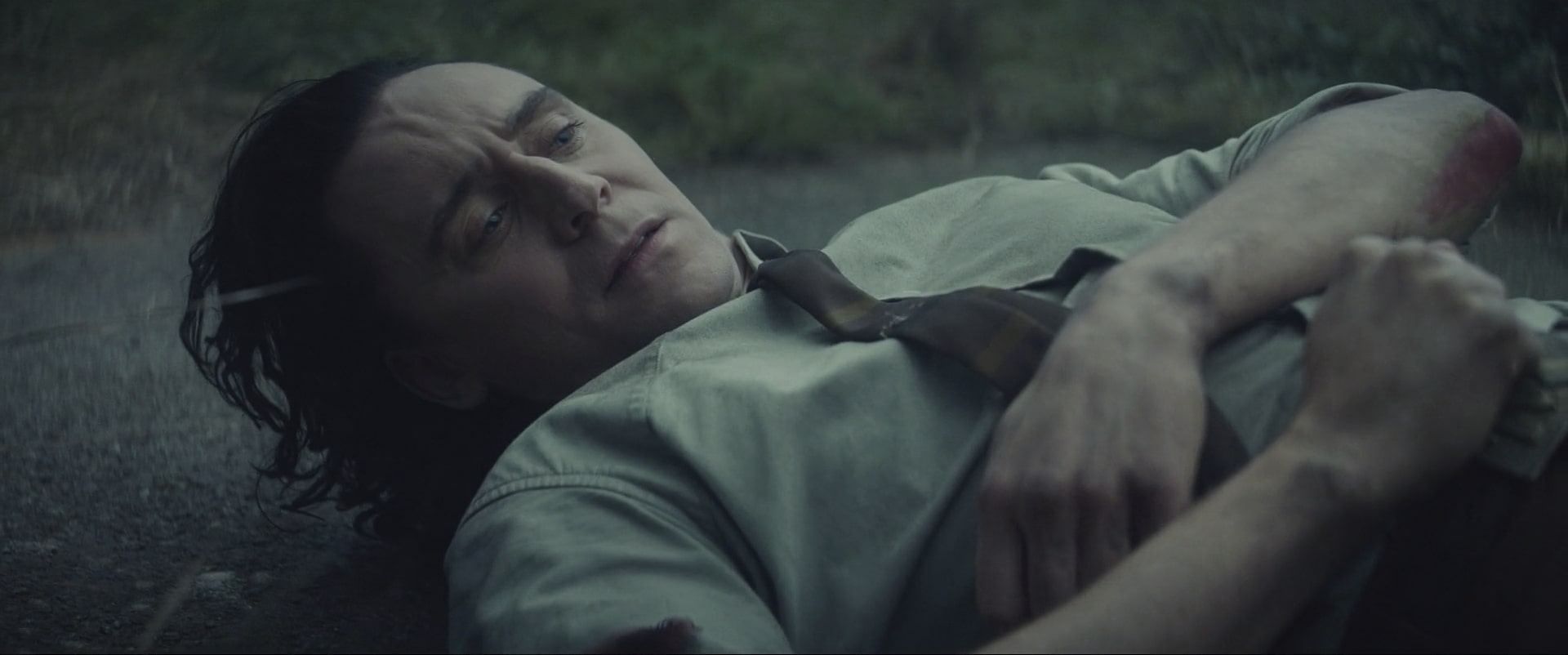 We know that Loki is all about different realities and timelines, right? And we also encountered the rumors claiming we will see a Kid Loki and an Old Loki. Well, this is exactly what happens in the mid-credit scene of episode 4, "The Nexus Event." After Loki was pruned by Renslayer, I assumed that he is gone. Not permanently, but yes. But that wasn't the case. He woke up in a timeline that represented a post-apocalyptic New York. The reason for this destruction is unknown, but I think the Nuke actually went off.

Well here, he meets his other variants. Ones that were not mentioned by Mobius. It seems that Loki was saved by his variants somehow in an unexplainable turn of events. Let me identify the variants for you. In the picture above, we have Boastful Loki, played by Deobia Oparei on your left. Kid Loki (middle) is played by Jack Veal, who's holding another variant of Loki, the Gator Loki. And last but not the least, Classic Loki (right), played by Richard E. Grant. Didn't the show just get a whole lot interesting?
[adinserter block="10″]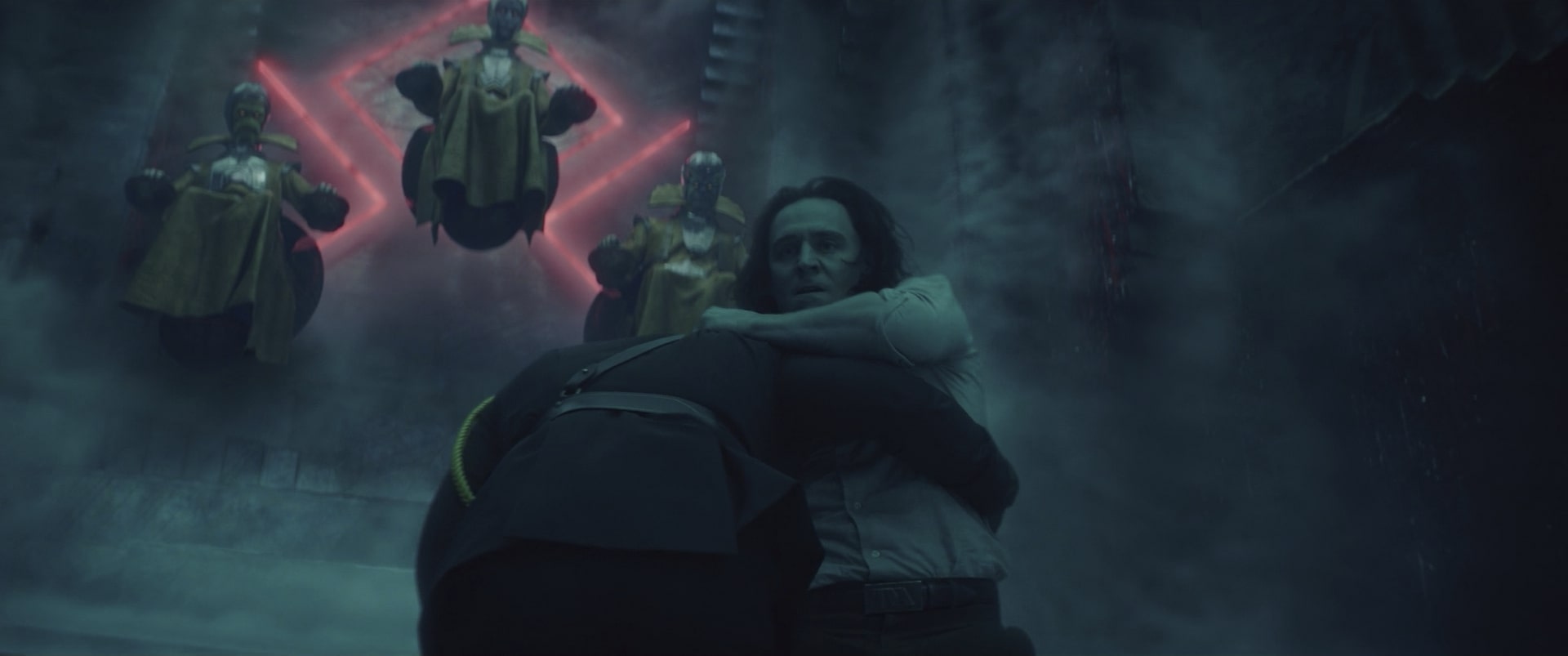 So these were all the WTF Moments from Loki Episode 4. Were you thrilled by this Roller Coaster of an episode? Let us know in the comments.
Loki is currently streaming on Disney+, with new episodes coming out every Wednesday.
Follow us on Facebook, Instagram & Twitter for more content.
Also Watch:
[adinserter block="51″]