Movies
14 Brilliantly Disguised Cameos You Missed In Movies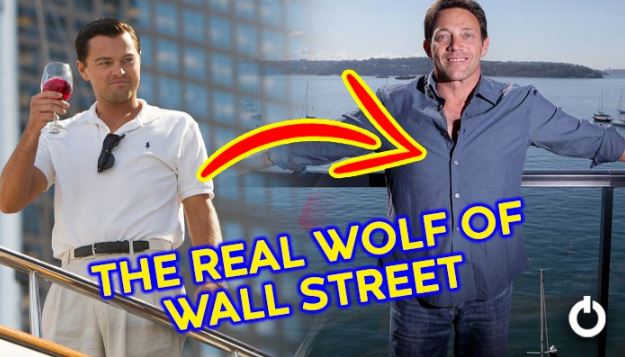 Cameos are always fun for their surprising element. But they are most impactful when it's a super popular actor or a reference to a shared universe. Some cameos come and go without moving a single leaf but some take us by a storm and are discussed for months and years. We are talking about the ones that make our jaws drop like Brad Pitt in Deadpool 2. Directors are finding more and more brilliant ways to sneak in special appearances, only meant for eagle-eyed or clever fans to notice. Several famous actors have made subtle appearances in disguise and went completely unnoticed. Here are the 14 brilliantly disguised cameos you missed in movies.
[adinserter block="1″]
 1. Cameron Diaz and Cameron Crowe in Minority Report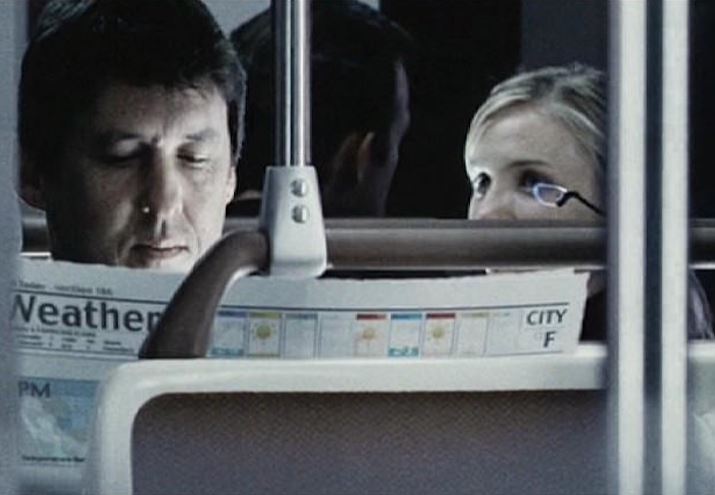 Cameron Diaz and Cameron Crowe had worked with Tom Cruise in Vanilla Sky. So his old pals and colleagues decided to drop by in his movie, Minority Report as subway passengers.
[adinserter block="2″]
 2. Cate Blanchett in Hot Fuzz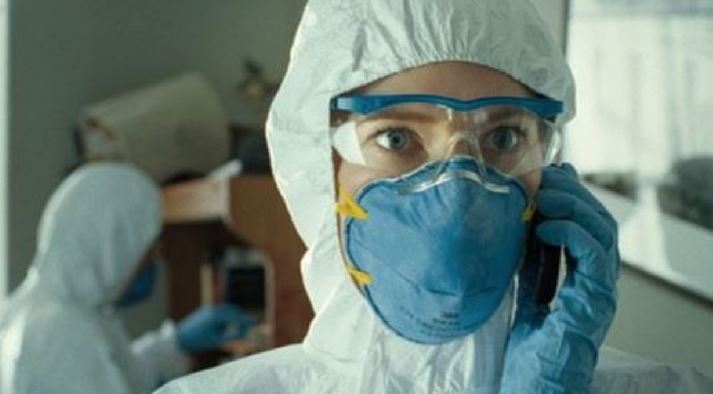 Cate Blanchett was almost unrecognizable behind her protection goggles and masks in "Hot Fuzz". Director Edgar Wright and she found it funny to feature an Oscar winner without showing her face. Cate played the cameo as Nicholas Angel's former love interest. The money she made from the cameo was donated to charity.
[adinserter block="3″]
 3. Kristen Bell in Zootopia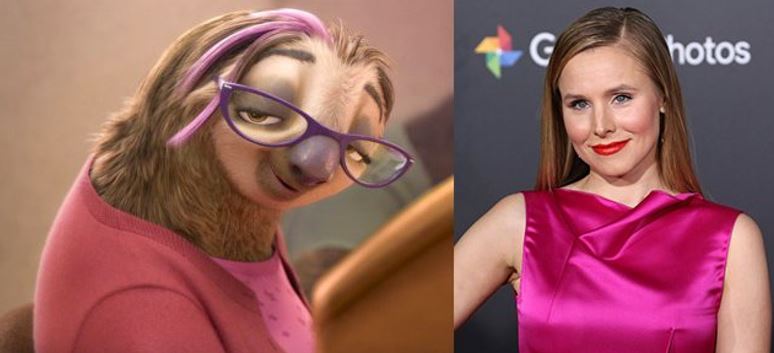 Okay! Zootopia is most of our all-time favorite Pixar movies. But which part was your most favorite in the entire film? We bet you are thinking about the sloth whose speed threw us off our seats with laughter. The female sloth who barely had two words in the film was voiced by none other than the "The Good Place" actress Kristen Bell, the woman behind Gossip Girl, and Princess Anna in Frozen.
[adinserter block="4″]
 4. J.K. Simmons in M&Ms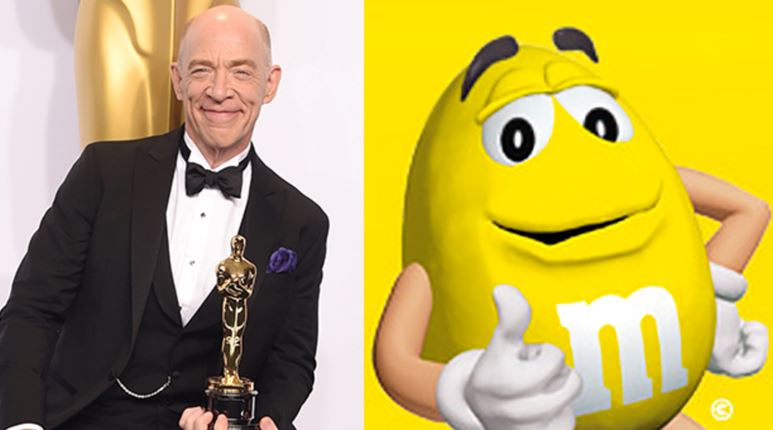 J.K. Simmons gave such an ideal performance as the tough and paranoid J. Jonah. Jameson in the Spider-Man movies that he has was cast again in the MCU's franchise. We have only seen him in cruel and harsh roles in Whiplash and Oz. So, believe it or not, but he has voiced the yellow M&M.
[adinserter block="5″]
 5. Frank Abagnale Jr. in Catch Me If You Can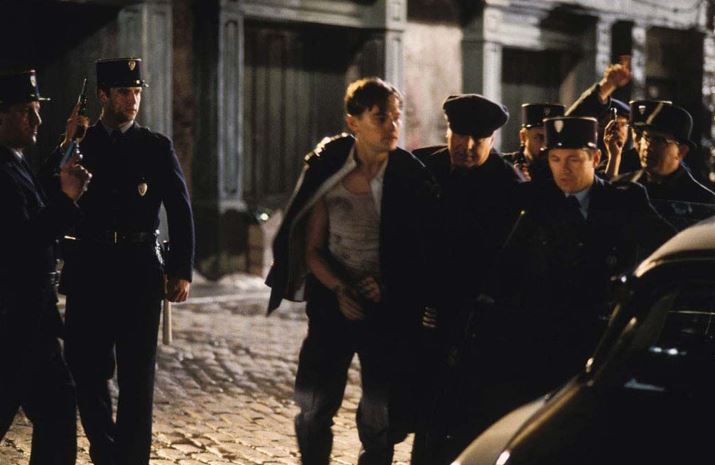 Leonardo DiCaprio played the con-artist Frank Abagnale Jr. in Catch Me If You Can who stole millions of dollars by fooling people as a pilot, doctor, etc. His fictional character was arrested by the real-life Frank Abagnale Jr. who played a cameo as the cop.
[adinserter block="6″]
 6. Joseph Gordon-Levitt in Star Wars: Last Jedi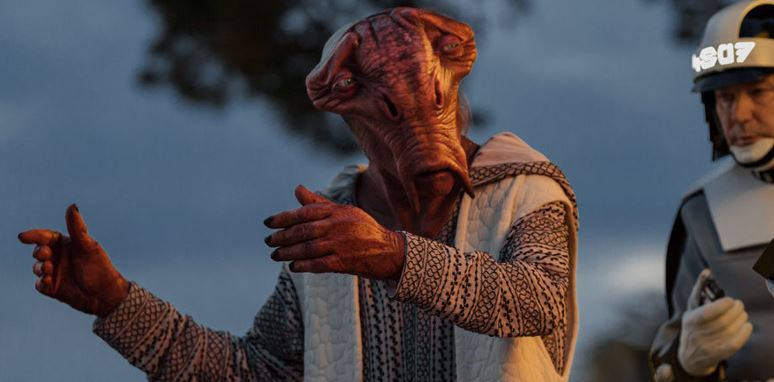 The "Don Jon" actor had a small appearance in "Last Jedi" as Slowen Lo. His character was the one who reported to Rose and Finn. The name Slowen Lo was a reference to the song of Beastie Boys, Slow and Low.
[adinserter block="7″]
 7. Jordan Belfort in The Wolf Of Wall Street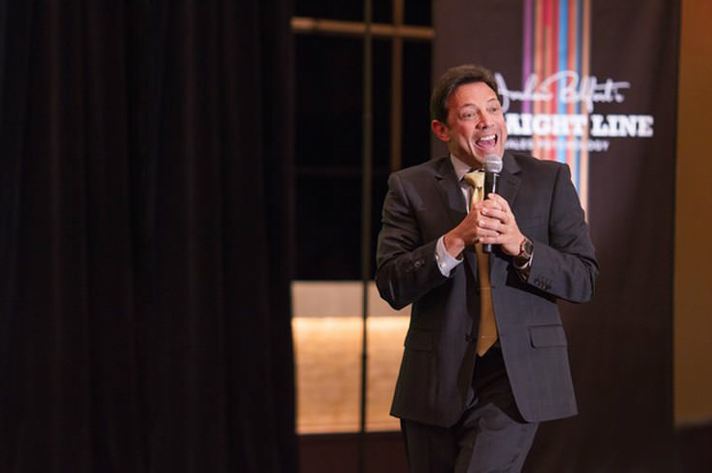 Another real-life character that Leonardo DiCaprio played had appeared in his film. The Wolf of Wall Street was based on the exploits and shenanigans of Jordan Belfort. The real Jordan showed up in the film and introduced his fictional self, i.e., Leonardo DiCaprio at a seminar by stating "This guy, my good friend Mr. Jordan Belfort, is the single, baddest mother*cker I have ever met".
[adinserter block="8″]
 8. Carrie Fisher and George Lucas in Hook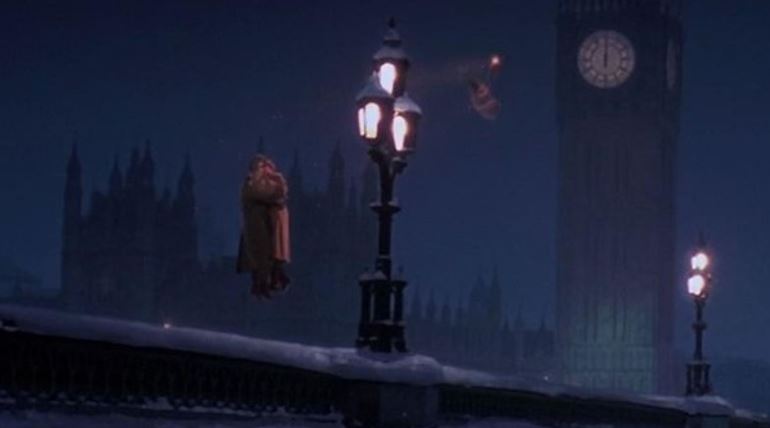 The couple on the Westminster bridge in Hook over whom Tinkerbell sprinkles some magic dust to make them float in mid-air was none other than Carrie Fisher and George Lucas. It was so subtle and secret that the actors had to confirm it on the film's 25th anniversary.
[adinserter block="9″]
 9. Erin Brockovich in Erin Brockovich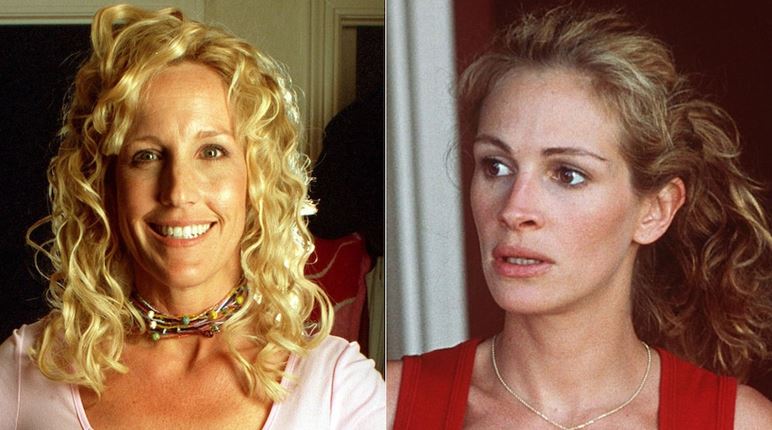 Julia Roberts played the titular character Erin Brockovich which was based on a real-life person. Ironically, the person she was portraying made a cameo in the film as a waitress named Julia.
[adinserter block="10″]
 10. Daniel Craig in Star Wars: The Force Awakens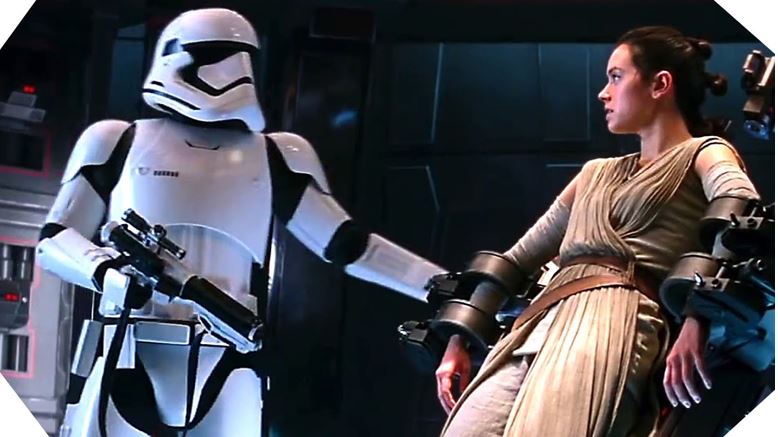 The respectable and international face of Hollywood from the James Bond franchise appeared in Star Wars without being recognized. His face was covered as he played one of the Stormtroopers guarding a hostage Rey.
[adinserter block="11″]
 11. David Packouz in War Dogs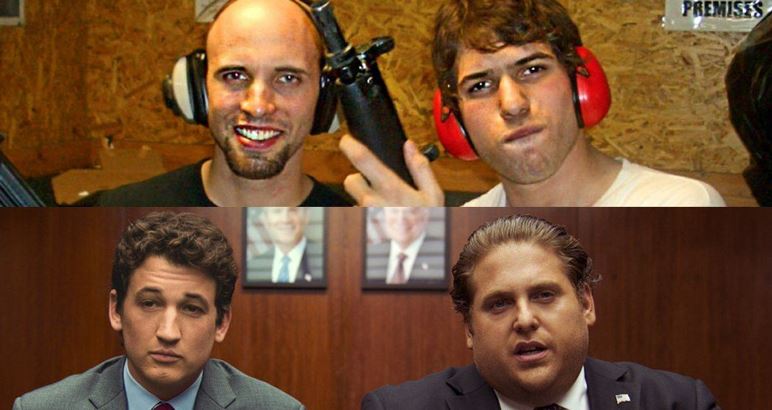 War Dogs was based on the international arms dealer, David Packouz whose life plummeted after he made a deal with a shady group and got sentenced to seven months in house-arrest. While the on-screen David was played by Miles Teller, the real-life David was the guitarist singing "Don't Fear The Reaper" at an elderly home.
[adinserter block="12″]
 12. George Clooney in South Park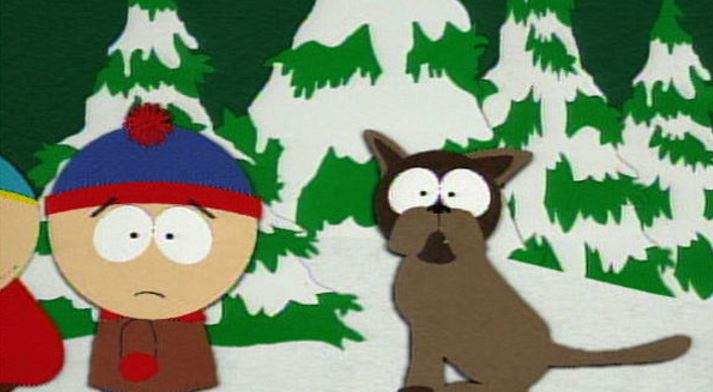 One of the richest stars of Hollywood, George Clooney was asked to give voice to an extremely minor role in South Park. He appeared as Sparky and barely got recognized despite his stardom.
[adinserter block="13″]
 13. Mick Jagger in The Bank Job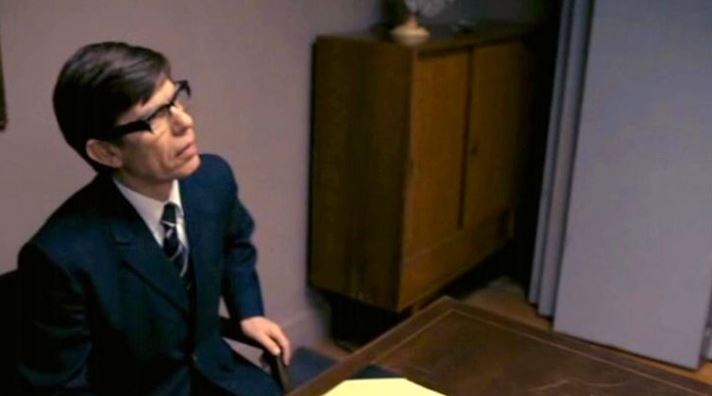 The Rolling Stones legend, Mick Jagger studied financial management at the London School of Economics. What his life might have been had the band not panned out well was shown in "The Bank Job". Mick Jagger played a cameo as a bank executive in the film.
[adinserter block="14″]
 14. James McAvoy in Chronicles of Narnia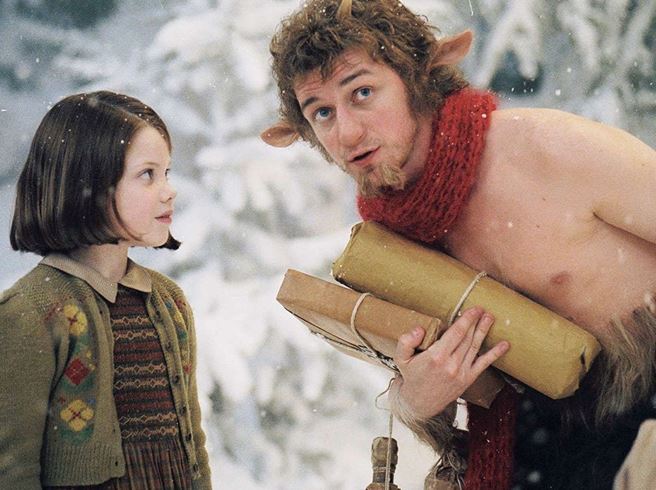 James McAvoy is often seen as calm and calculative characters in action movies. We are so used to seeing him as the level-headed Charles Xavier in X-Men series that his cameo in Chronicles of Narnia as the emotional Tumnus having tea was hard to process.
[adinserter block="51″]