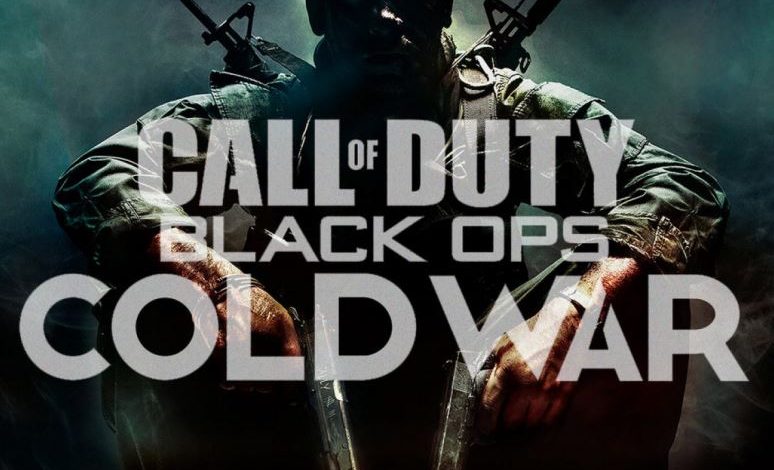 The highly speculated next Call of Duty game has indeed turned out to be Black Ops Cold War. We've got the confirmation from Treyarch Studios that they're working with Raven Software on Call of Duty: Black Ops Cold War (even though it was already known to most of us). Its logo was first leaked by a pack of Doritos, but now it's official. Black Ops Cold War is the 5th edition in the Black Ops series after Black Ops 4 hit the markets in 2018. Here's what Treyarch Studios and Raven Software tweeted together earlier today: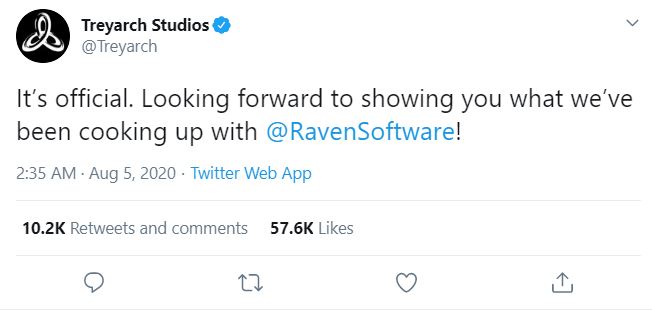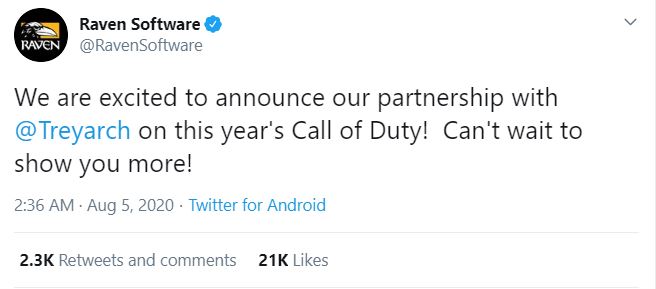 This gives us a confirmation that Call of Duty: Black Ops Cold War is coming out this fall. We've been getting a new Call of Duty game every year since 2003, and it is good to see that despite COVID-19, this year will not be any different. COD: Black Ops Cold War will arrive on all consoles, PS5, PS4, Xbox Series X, Xbox One, and on PC. Apparently, its campaign will come with a major twist as along with the leak of the logo through Doritos, twitter user DK Dynamite has revealed something truly massive. In the past, he has leaked a bunch of details regarding COD, and this time he states that not Alex Mason, but Frank Woods will be the main character that the new game will feature.
https://twitter.com/dkdynamite1/status/1287436666727206913
Not much is known about the game yet, but we should expect its release date to be revealed very soon. Fans have loved the Black Ops series in particular, but we expect Black Ops Cold War to surely be an improvement on Black Ops 4. The fact that Cold War will see a different character taking the lead instead of Alex Mason should excite fans because that will allow for a soft reboot just like Call of Duty: Modern Warfare delivered last year.
How excited are you about Call of Duty: Black Ops Cold War? Tell us in the comments down below.
Read More:
The Woman in the Window – Netflix Is Set To Acquire The New Amy Adams Thriller