Movies
10 Amazing Comedies to Watch to Pass Time While Waiting Out the Coronavirus Outbreak!!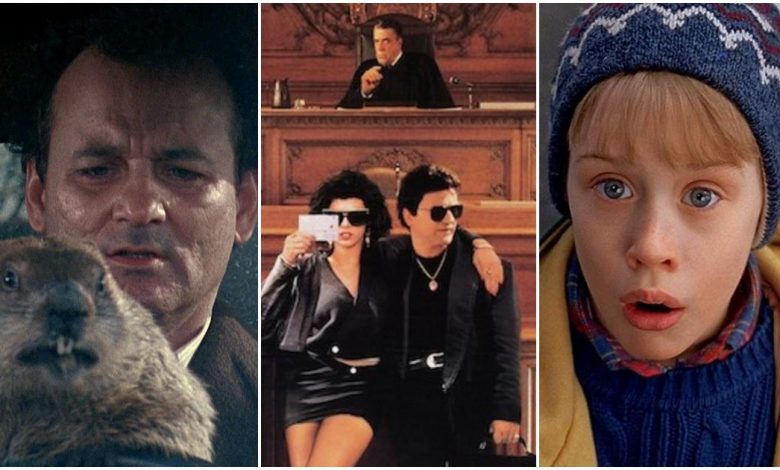 Comedies to Watch:
The Coronavirus outbreak has taken a toll on us. For the people who are quarantined behind in their rooms, life within four walls can be pretty boring at times. But fear not, Quirkybyte has got you covered. There are some great comedies that you could watch to bide time.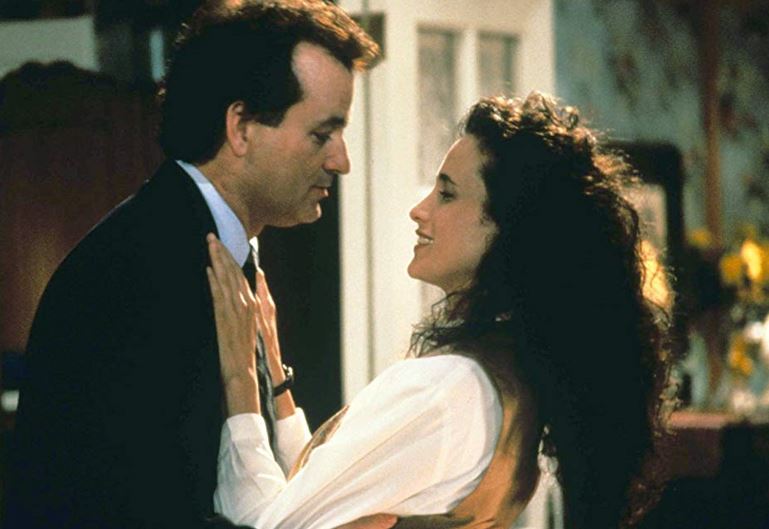 One of the greatest time travel comedies to have been ever made, Groundhog Day stars Bill as Phil Connors. Phil Connors is a TV Reporter and a Weather Man. He is traveling to the town of Punxsutawney to report on an assignment given to him. The day happens to be Groundhog Day. Phil ends up reliving the same day again and again after meeting with a freak accident. Groundhog Day is a milestone in the comedy genre and is still held as a national relic to this day.
It has a very powerful ensemble cast and a pretty solid script. Groundhog Day fared really bad at the Box Office, gaining only a mere 15 Million Dollars against a production budget of 71 Million Dollars. But don't let the numbers fool you. Groundhog Day is a cult classic and will forever remain as such.
 2. Home Alone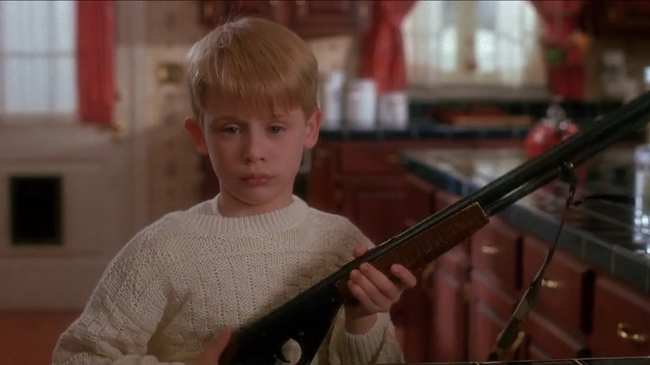 The movie that made Macaulay Culkin an overnight sensation and the poster child of all family movies for the decade to come, Home Alone is a classic Christmas movie that could be enjoyed at any time of the year. It tells the story of an eight-year-old boy called Kevin. His joint family which is about a dozen strong is getting ready for a trip to another city.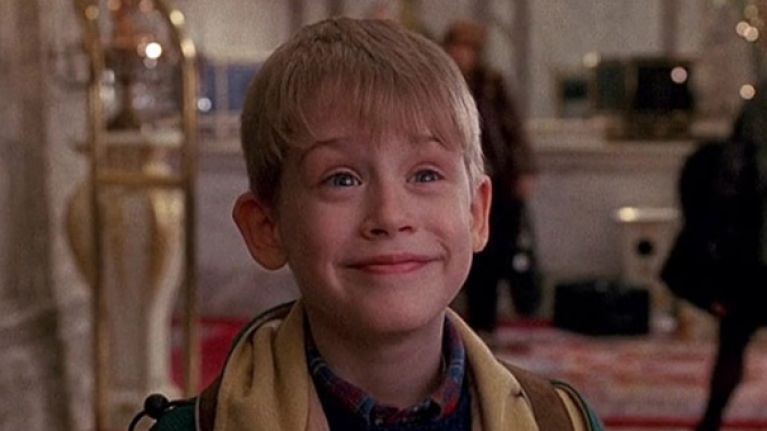 They wake up in the morning and realize that they are already late. In a hurry, they reach the airport and board the plane when Kevin's mother realizes that she has left his own son behind home alone. Kevin has to take care of the house as well as stop two burglars from robbing his home while his entire family is gone. Joe Pesci and Daniel Stern make a wonderful antagonistic duo.
 3. Mrs Doubtfire
Mrs Doubtfire is the movie that shot Robin Williams to the high table of Hollywood. Robin Williams essays the role of a cross-dressing House Nanny called Mrs. Doubtfire. Robin also plays the role of Daniel, a divorcee and down on his luck actor who has lost custody of his three children. When he sees his ex-wife posting an ad for a nanny, he decides it is a good way to earn money as well as stay close to his children.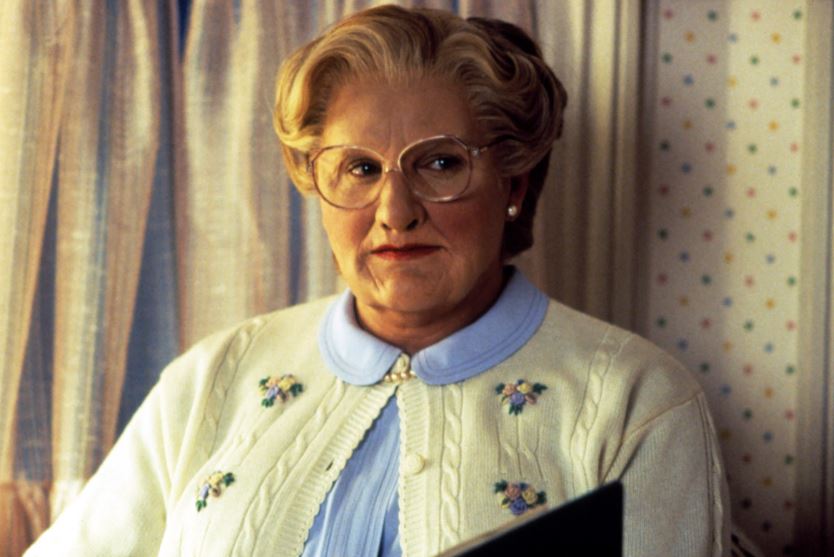 He uses his contacts to help him disguise himself as an aging nanny called Mrs Doubtfire. The entire thing that happens next is a comedy of errors. Mrs Doubtfire ends up becoming an integral part of Daniel's estranged family's life. Robin Williams, you will always be our Mrs Doubtfire. We miss you so much.
 4. Happy Gilmore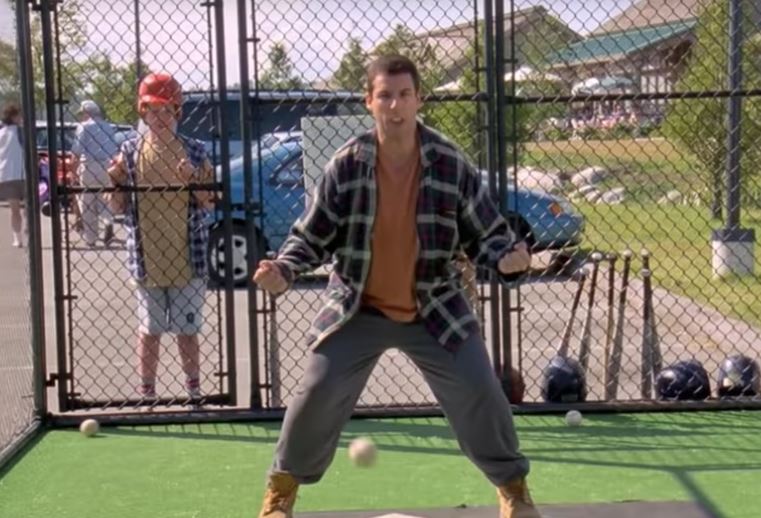 A sports comedy movie directed by the legendary Dennis Dugan, Happy Gilmore was released in the year of 1996. It stars Adam Sandler as the titular character. Happy Gilmore is a pretty unsuccessful ice hockey player that never had a chance to shine. But he has an amazing arm and wrist strength. After attracting the attention of a golf coach who notices his amazing talent to shoot pucks and balls an incredible distance, he asks him to start playing Golf.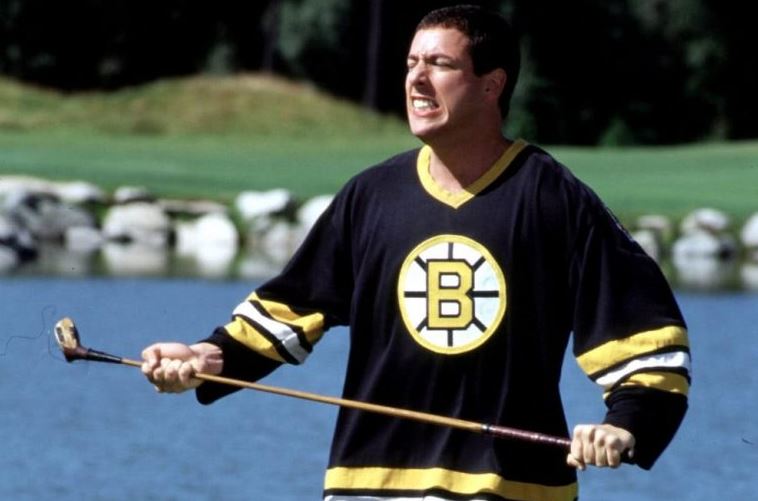 Happy ends up becoming a part of the P.G.A tour. He does it to save his grandma's house which is one the verge of being sold. Happy being an ice hockey player has a completely different approach to sports. Ice Hockey is an aggressive contact sport while Golf being a gentleman's game, Happy has trouble adjusting while the audience is left in splits.
 5. Three Men and a Baby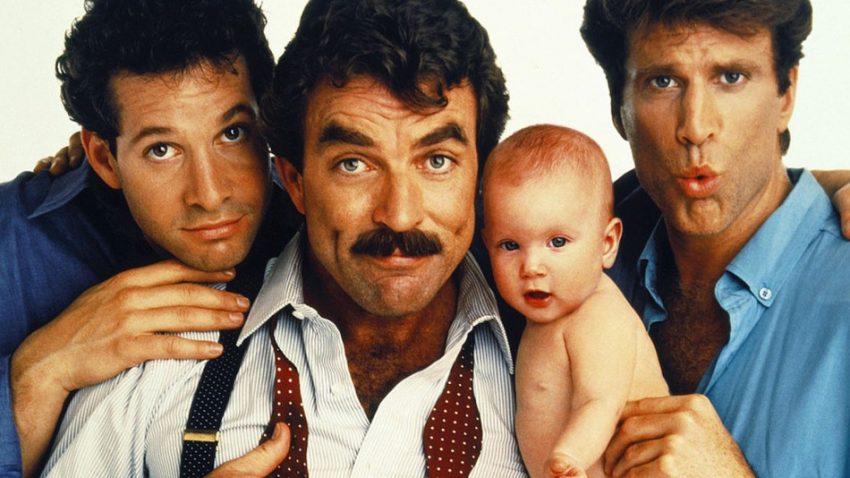 Three Men and a Baby is another cult classic on this list. Three quintessential happy-go-lucky men live their bachelor lives in peace. Their life is thrown into a state of disarray when one of the men discovers that he has a love child that he fathered some time ago. The three men have to now adjust their lives to become fathers to this child. While doing so, all three of them learn a lot about fatherhood, life and how to change themselves for the better. Three Men and a Baby were directed by none other than Leonard Nimoy aka Spock of the Star Trek series. It stars acting heavyweights like Tom Selleck, Steve Guttenberg, and Ted Danson.
 6. Ace Ventura: Pet Detective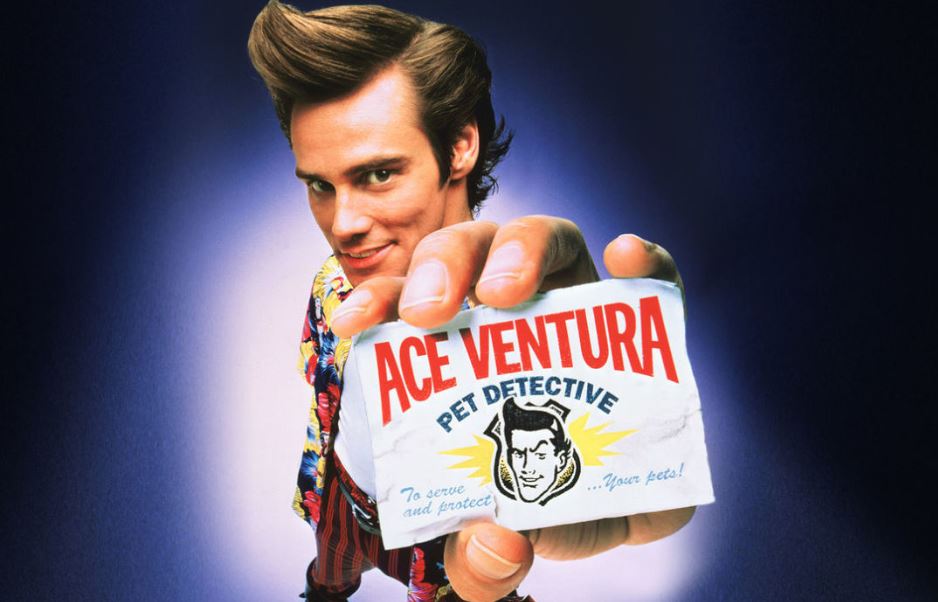 In more ways than one, Ace Ventura is the movie that showed the world the acting legend that is Jin Carrey. Ace Ventura: Pet Detective follows Jim Carry, who plays the eponymous character who is a brilliant Private Detective. He used to be an NYPD officer but he was thrown out of the force after a mishap. Ace now works as a PI and is only interested in cases related to animals. Ace Ventura also stars Courtney Cox as the female lead. When the local football team's mascot Snowflake goes missing, Ace Ventura is called to solve the case. Several twists and turns later, Ace comically finds out the culprit and uncovers a deeper conspiracy.
 7. Liar Liar
What if you suddenly cannot do what you are the best at? In the line of duty for a Lawyer, sometimes the most important thing and perhaps the most significant skill is whether the person can manage in lying his or her brains out. Jim Carrey, who plays a highly successful and charismatic lawyer on screen, is exceptionally good at lying.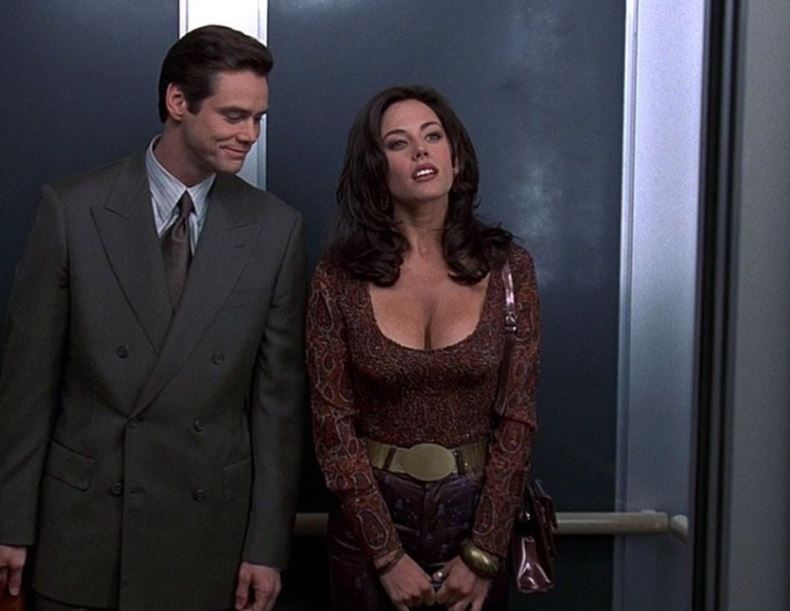 His skills allow him to get even the most screwed up people out of jail. It also affects his personal life as his compulsive lying disorder takes a toll on his family. His son wishes that his father stops lying and out of one freaky miracle, his father wakes up the next morning to realize he has lost the ability to lie for an entire day. His entire life changes as the day progress.
 8. Analyse This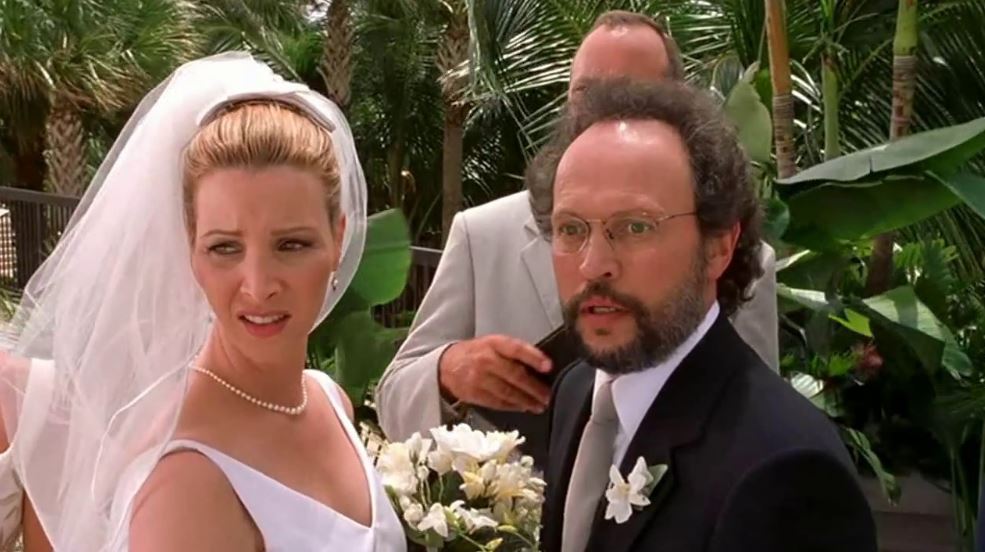 Analyse This is a gangster comedy movie directed by Harold Ramis. It was released in 1999. It stars Robert De Niro and Billy Crystal as Paul Vitti and Ben Sobel. Vitti is a Crime Lord and a renowned and infamous Gangster. Ben Sobel is a psychiatrist whose personal life is in utter disarray. Vitti ends up being treated by Sobel, and the two develop an unusual but strong bond.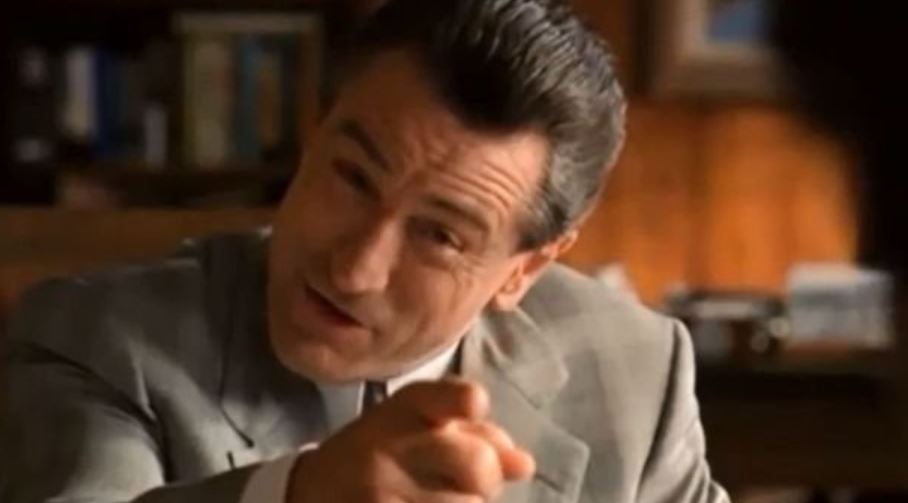 Sobel initially disagrees to treat Vitti but eventually becomes a part of his mob life. Analyze This' story was written by Harold Remis, Kenneth Lonergan, and Peter Tolan. It was such a huge success that Warner Brothers Studios created another sequel titled Analyse That, which was although a Box Office Bomb.
 9. Dumb and Dumber
Screwball Comedy is a lost art in Hollywood. First starting out as a sub-genre of the romance-themed movies, it evolved into its separate discipline. Several movies came that played Tango with this genre like It happened One Night and Champagne for Caesar. But none managed to catch the essence of the genre like Dumb and Dumber did.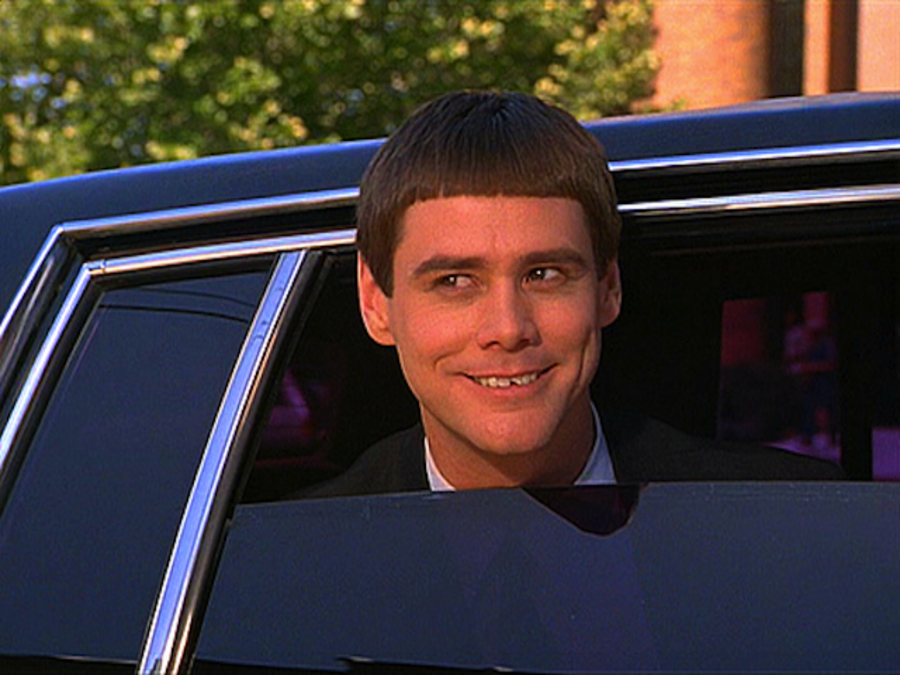 Jeff Daniels and Jim Carrey play the characters of two good-hearted but incredibly stupid folks that get their hands on a briefcase. Carrey and Daniels travel across the country to Aspen to deliver the briefcase back to its owner, whom Carrey intends to win over and become her lover. Things go out of hand pretty soon.
 10. My Cousin Vinny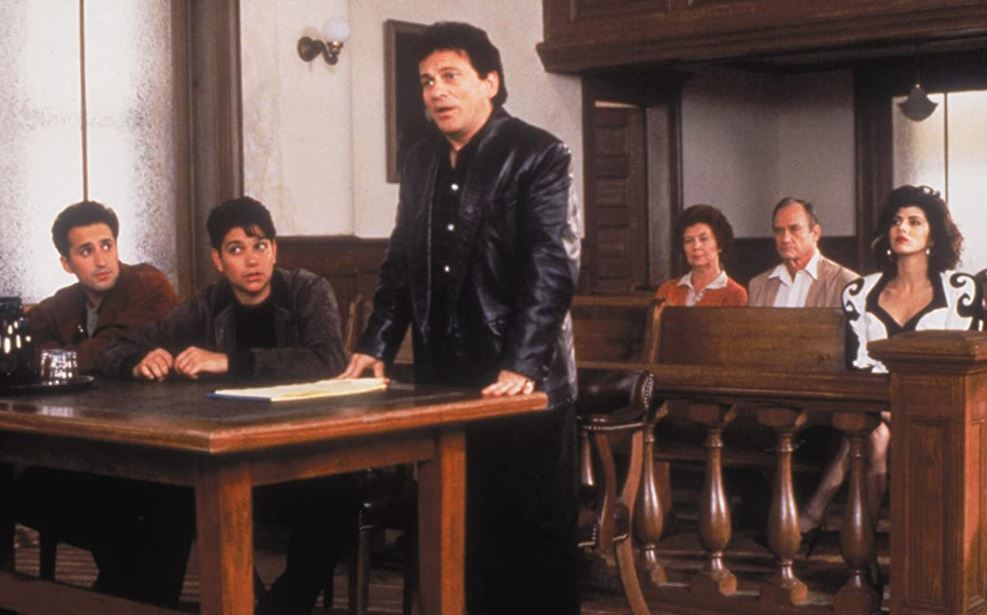 There is an interesting story behind how this movie was made. Dale Launer wrote a script that he was pretty sure was trash. He was ready to throw it in the dustbin before he had a change of mind and mailed it to Jonathan Lynn. Launer had no hopes that Lynn would take notice but the latter liked the script so much that he called Launer immediately after he read the script and asked him whether he could work with him for a movie based on the screen-play.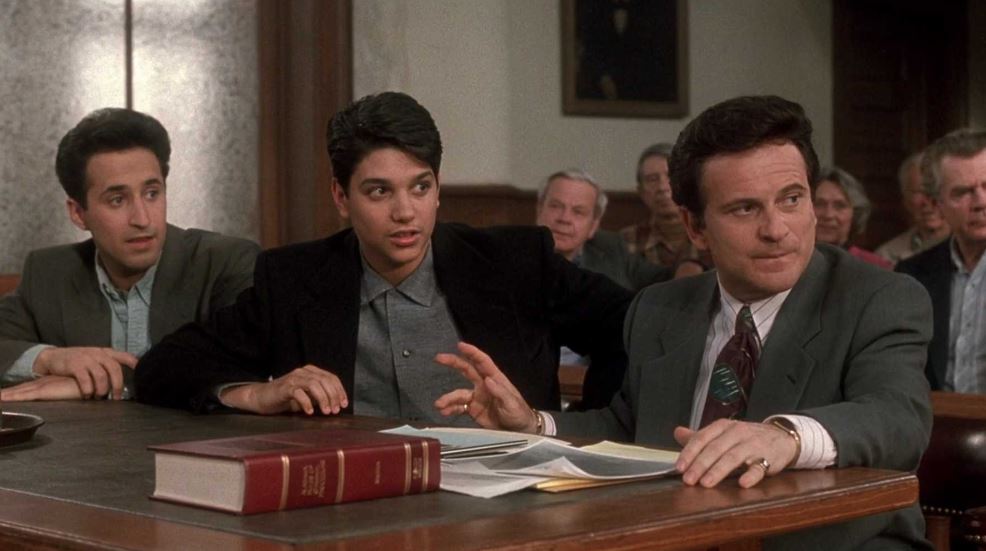 The story of the movie follows Vinny, a rather inexperienced lawyer who travels to a small town to defend his cousin Billy and Bolly's friend Stan, who has been wrongly accused of murdering a store owner.