Movies
Despite Coronavirus Fears, Black Widow is Still Tracking a Huge Box Office Opening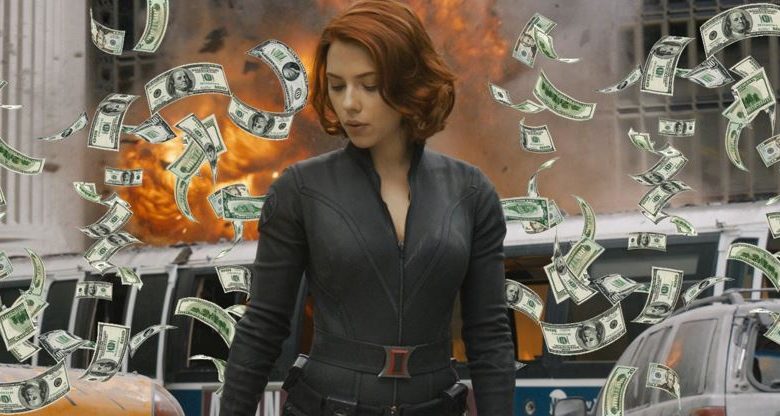 Black Widow Tracking a Huge Box Office Opening:
The daily Box Office has been down this year since no movie studio has managed to get the attention of the audience. Bad Boys For Life has been the highest-grossing movie so far as it has grossed $406 Million worldwide. Falling in the second place is Sonic the Hedgehod which stands at $273 Million. But no other movie has been big at the Box Office and another major factor of that has been the Coronavirus outbreak. China & European countries are major contributors to the worldwide Box Office and these countries have been plagued with Coronavirus. Due to prevention from disease, people aren't gathering at the theatres or anywhere else. Hence the Box Office has been down. But apparently, even Coronavirus can't stop people from turning up to the theatres in order to watch Black Widow.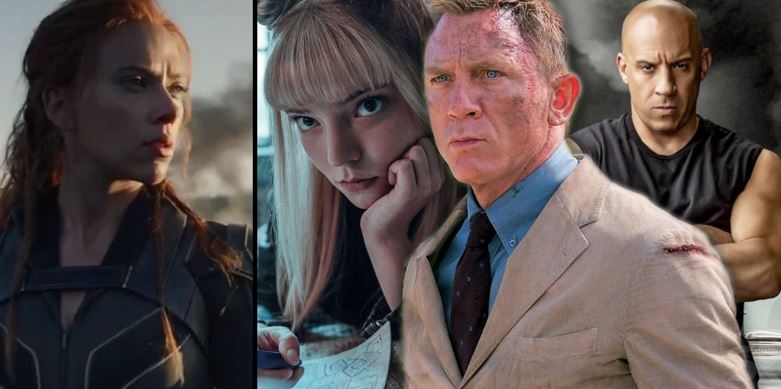 Due to Coronavirus, we recently saw a 9-month delay in the release of No Time to Die. People feared if the likes of Black Widow & Fast 9 will also be delayed, but that ain't happening. Black Widow will come out as it was scheduled and according to the theatrical analysts at Box Office Pro, Black Widow will still end up with an opening of somewhere between $90 million and $130 million at the domestic Box Office. That is huge. It will obviously be the biggest Box Office opening for any 2020 film. With this kind of an opening, Black Widow will be right on track to gross somewhere between $800 Million – $1 Billion, if not more.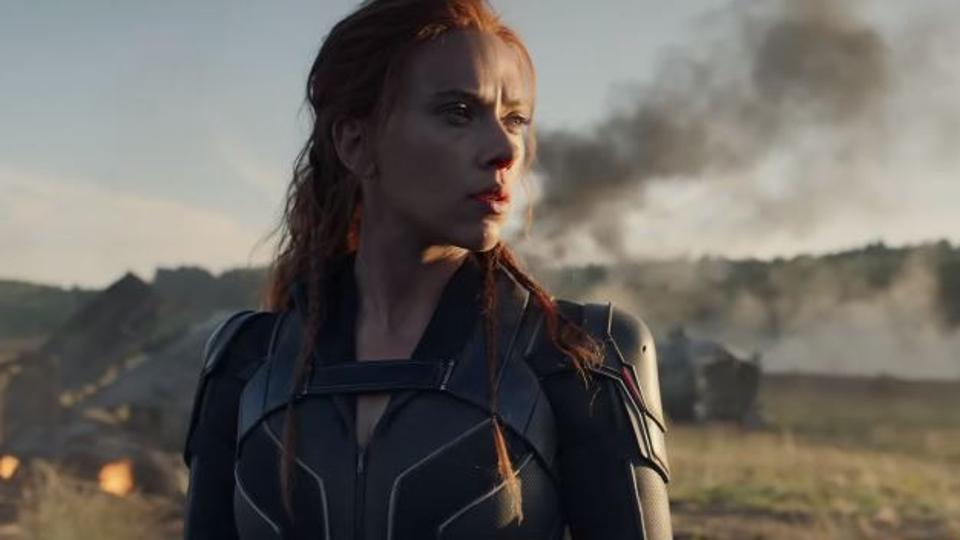 If it ends up making $130 Million, then that would put the movie ahead of films like Wonder Woman, Aquaman, Deadpool, Thor: Ragnarok, Spider-Man: Homecoming and many other movies. Spider-Man: Far From Home was the last MCU film and it has been 9 months since the last MCU movie came out. So people are craving something from the MCU for so long. Obviously, Black Widow would definitely get a big opening weekend because people want their regular MCU doze which is very late by now. Also, there hasn't been a big movie this year, so people will be even more excited about Black Widow.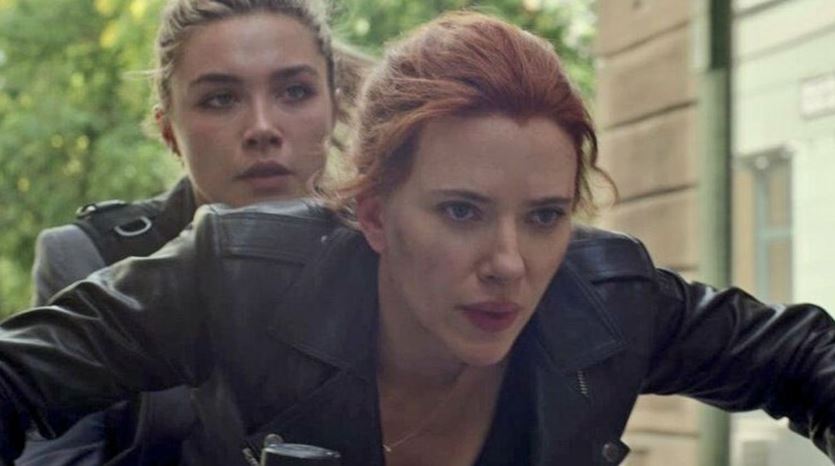 March and April will run the final marketing campaigns of Black Widow, so the opening weekend number could go even higher with the new footage raising the hype for the film. Black Widow will end up making what Bad Boys 3 has made within 2 weekends and even Coronavirus cannot stop that. Let's see if Black Widow turns in a $Billion.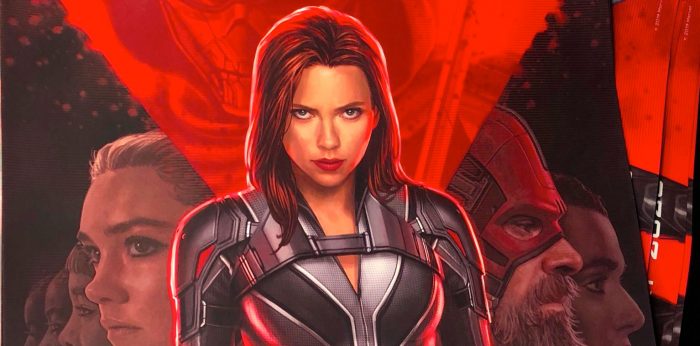 Here's the official Synopsis of Black Widow:
"In Marvel Studios' action-packed spy thriller Black Widow, Natasha Romanoff aka Black Widow confronts the darker parts of her ledger when a dangerous conspiracy with ties to her past arises. Pursued by a force that will stop at nothing to bring her down, Natasha must deal with her history as a spy and the broken relationships left in her wake long before she became an Avenger. Scarlett Johansson reprises her role as Natasha/Black Widow, Florence Pugh stars as Yelena, David Harbour portrays Alexei/The Red Guardian, and Rachel Weisz is Melina. Directed by Cate Shortland and produced by Kevin Feige, Black Widow — the first film in Phase Four of the Marvel Cinematic Universe — hits U.S. theaters on May 1, 2020."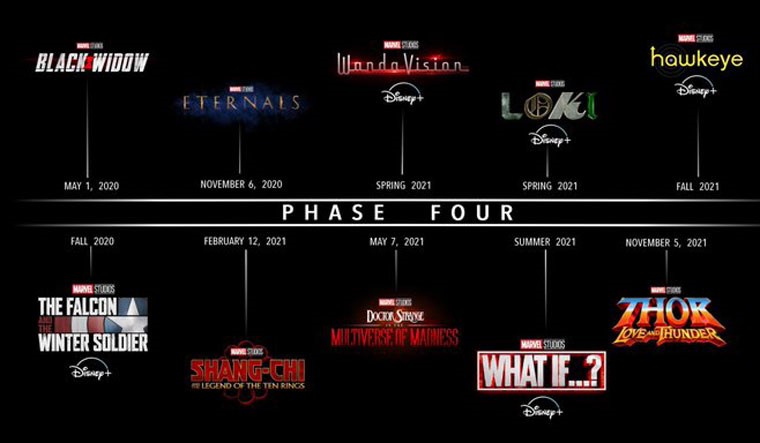 Here's how the rest of the Phase 4 slate looks like – The Falcon and The Winter Soldier in August 2020, The Eternals on November 6, 2020, WandaVision in December 2020, Shang-Chi and the Legend of the Ten Rings on February 12, 2021, Doctor Strange in the Multiverse of Madness on May 7, 2021, Loki in Spring 2021, Spider-Man 3 on July 16, 2021, Ms. Marvel in 2021, What If? In Summer 2021, Hawkeye in Fall 2021, and Thor: Love and Thunder on November 5, 2021. Following these are Moon Knight and She-Hulk. Black Panther 2 has been scheduled for May 6, 2022. And 7 other unannounced films have release dates for 2022 & 2023.