Movies
No Time To Die – Bond 25 Suffers a Massive Delay Due to Coronavirus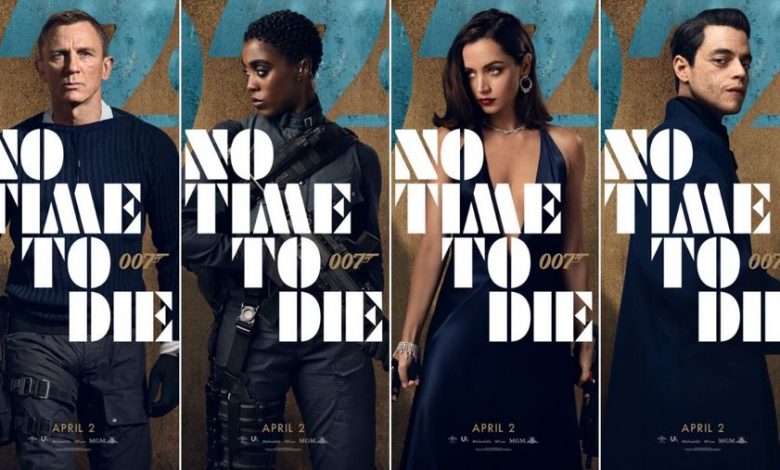 No Time To Die – Bond 25 Suffers Due to Coronavirus
Coronavirus is taking over the world like a plague. It's spreading all across Europe & China but we have to stay calm & not panic. It is not just costing people their wealth & lives, but a lot of businesses are also taking a hit in regions where the Virus is present in a high percentage. Due to its contagious traits, people don't prefer to be in large crowds anymore. Thus, the worldwide Box Office is also taking a big hit as people are not turning up to the theatres. So, Sony has actually done something smart by delaying Bond 25: No Time To Die.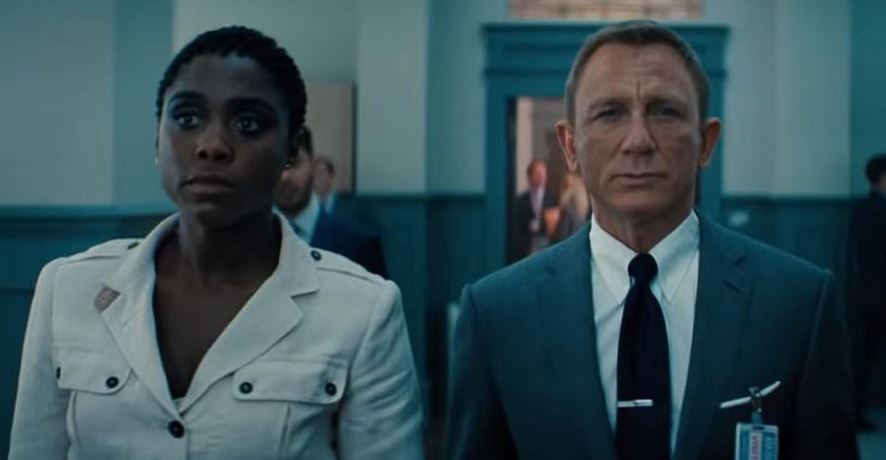 This is actually the third delay that the film has suffered. Originally, the movie was scheduled for a November 2019 release. It got delayed till February 2020 since the script wasn't complete and the production commenced a little late. Then, as soon as Fast & Furious 9 got pushed from April 10 to a May 22, 2020 release, Bond 25 took the April 10 release date since it was vacant and practically had no competition at the Box Office. The film was just a month away from us, and now it is almost 9 months away.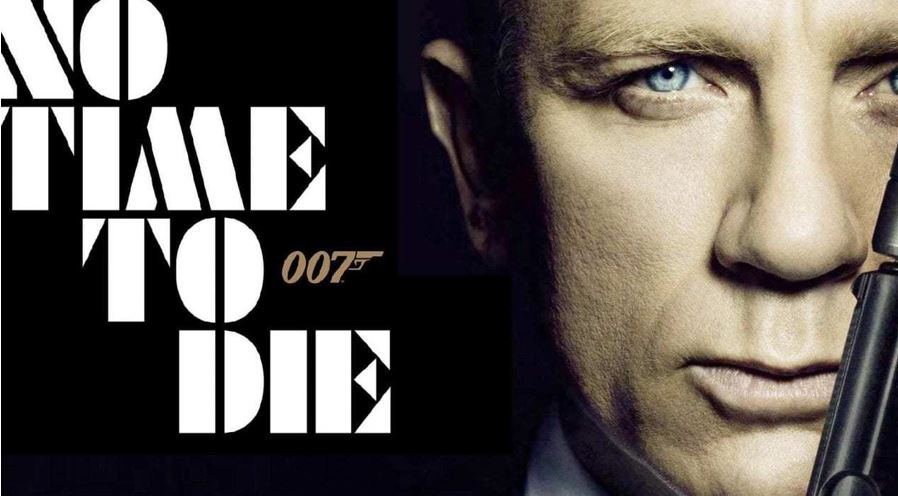 Coronavirus recently caused the Chinese premiere of Bond 25 to be canceled. It is believed that the virus will sort of be contained in the coming months (or it could spread even further). Anyway, keeping in mind the concerns surrounding the coronavirus outbreak around the world, MGM, Universal and Bond producers have decided to delay the film till November in hopes of a bigger worldwide release.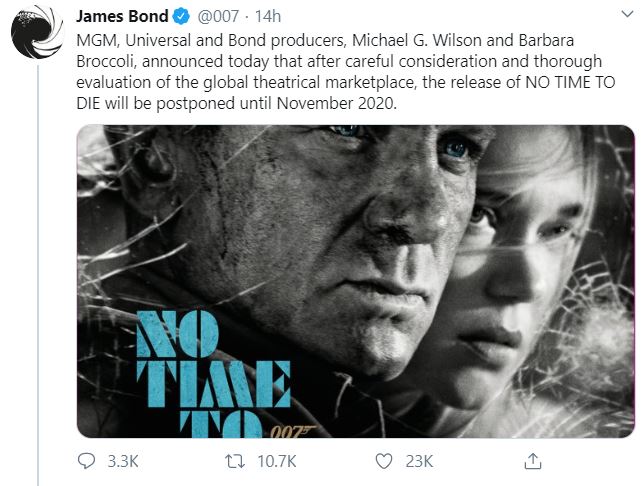 The official James Bond Twitter account wrote:
"MGM, Universal and Bond producers, Michael G. Wilson and Barbara Broccoli, announced today that after careful consideration and thorough evaluation of the global theatrical marketplace, the release of NO TIME TO DIE will be postponed until November 2020. The film will be released in the U.K. on November 12, 2020 with worldwide release dates to follow, including the US launch on November 25, 2020."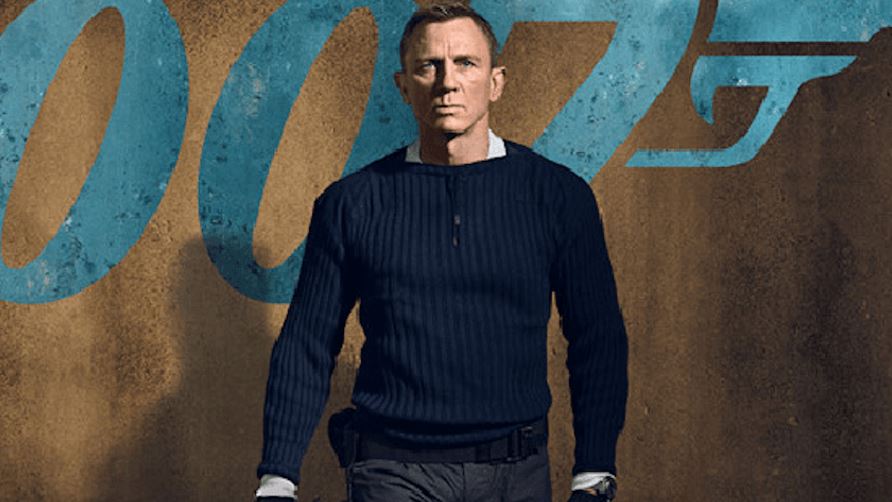 It's bad that April will be a month where practically no major movie will get a release. Moreover, it is actually quite sad that we will have to wait for the final outing of Daniel Craig as 007 for 9 more months. But still, it is a smart decision because this way the film will have the potential to make more money. And by not releasing on its previously scheduled date, it is actually preventing the virus to spread even further. People won't be coming to the theatres to watch the film, so there will be a lesser chance for bigger crowds to get infected with the virus.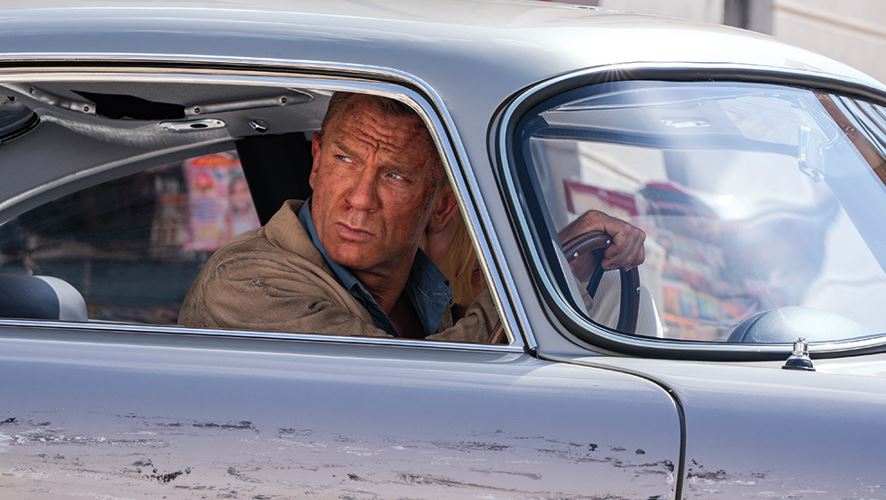 Also with this massive delay, there's actually a chance for reshoots & changes in the story (if they are needed). Reshoots are usually an important part of the film. So, if the creatives do feel like they need to change some aspects of the story, then those necessary changes could easily be made in the next 9 months.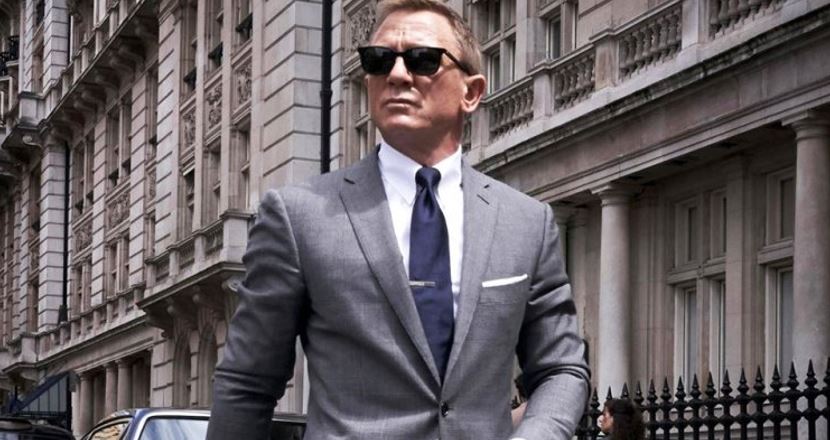 Here is the official synopsis for Daniel Craig's No Time to Die:
"Bond has left active service and is enjoying a tranquil life in Jamaica. His peace is short-lived when his old friend Felix Leiter from the CIA turns up asking for help. The mission to rescue a kidnapped scientist turns out to be far more treacherous than expected, leading Bond onto the trail of a mysterious villain armed with dangerous new technology."
Directed by Cary Joji Fukunaga, co-written by Neal Purvis & Robert Wade & Phoebe Waller-Bridge, No Time to Die stars Daniel Craig, Ralph Fiennes, Ben Whishaw, Lea Seydoux, Naomie Harris, Rory Kinnear, Jeffrey Wright, Rami Malek, Ana de Armas, Lashana Lynch, Billy Magnussen, David Dencik and Dali Benssalah.