Movies
10 Amazing Facts About Melina Vostokoff You Must Know Before Watching Black Widow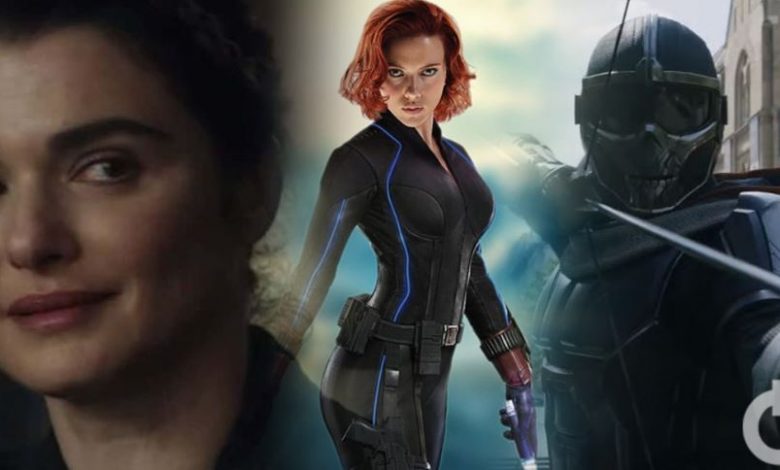 Facts About Melina Vostokoff:
The Black Widow movie is about two months away from being released. The second female-led Marvel Cinematic Universe has a lot of hopes riding on its shoulders. Apart from being the last time we might see Scarlett Johansson in the MCU, we just might get to see a prominent Marvel Comic Book Villain make her mark in the shared superhero universe. Melina Vostokoff is a name unknown to many but for the diehard Marvel Fans, she is a force of nature. A recurring Black Widow Villain, Melina is in more ways than one Black Widow's rival. She has had a highly twisted origin story and a very tumultuous past that the movie may not provide you a glimpse at.
1. She is a Russian Super Spy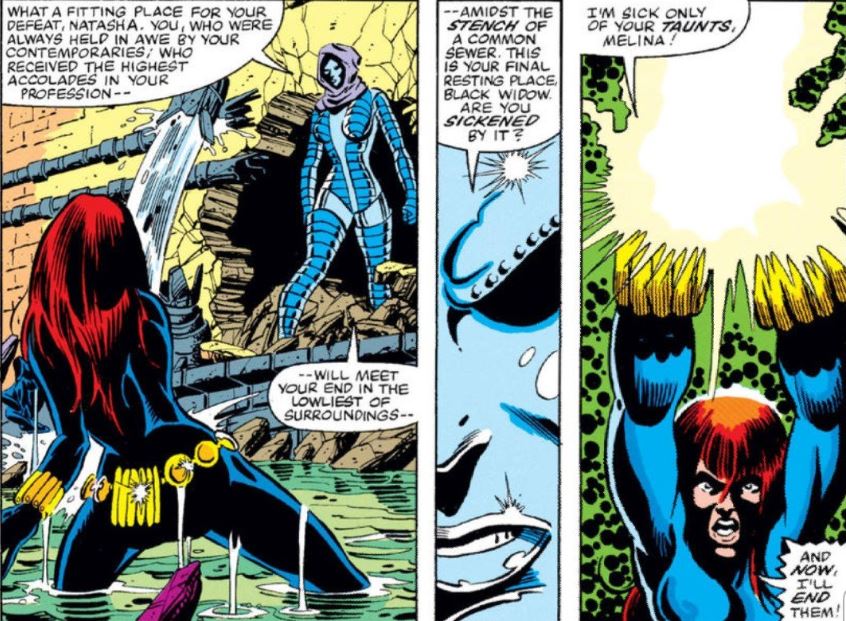 Or at least was once upon a time. Melina Vostokoff was better known as the Iron Maiden. Despite going through rigorous training and accomplishing impossible feats for Mother Russia, Melina was always considered second to Black Widow. As a result, she developed a deep hatred for Natasha Romanoff. Her hatred for Black Widow was so deep that she even plotted to kill her while both of them were in the service of the Russian KGB.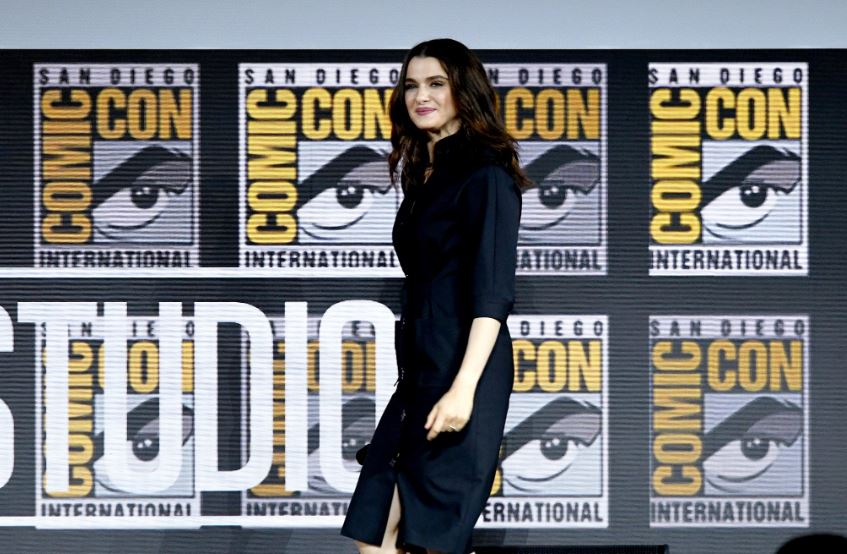 After the end of USSR and KGB as we know it, Melina defected. She became a freelance assassin for hire and was considered to be amongst the most expensive and skilled killers the criminal world has to offer. She still wanted to kill Black Widow though and thus began the game of cat and mouse between Melina and Natasha.
 2. Once plotted to rid the world of all men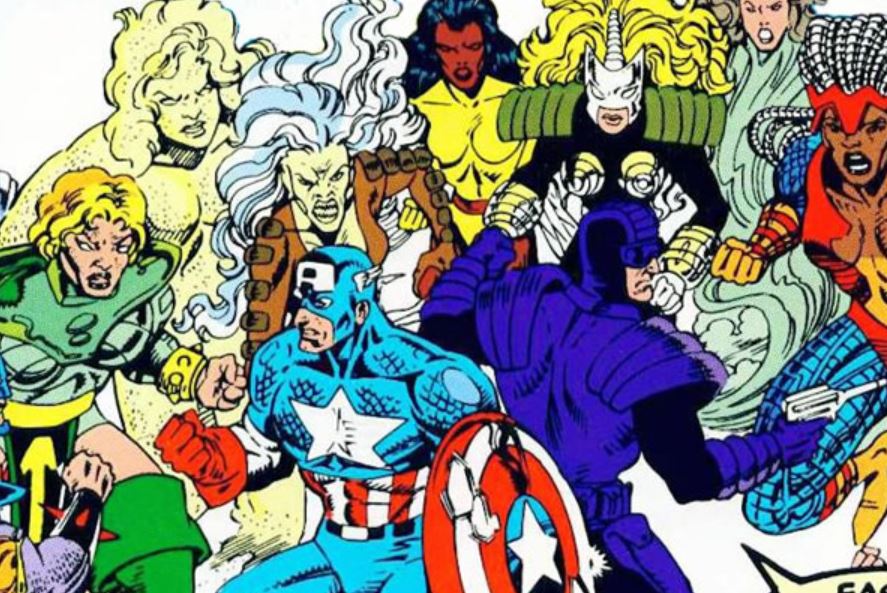 The Super Villainess Superia is one eccentric woman. Her idea of super-villainy is kind of novel and stupid at the same time. Fed up of the world being run into madness by Men, Superia wanted to create a world that is ruled by women. As I said, it was novel. And here's the stupid part – to achieve that goal, Superia needed to silence the male population already in positions of authority first.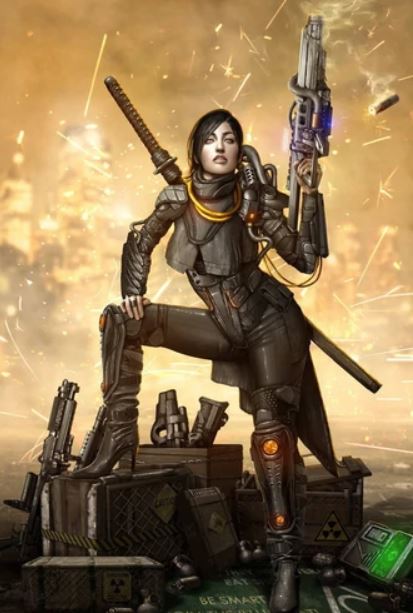 Her plan to do that was by sterilizing the entire global male population. Stupid is the name. One of her top generals in her army to create an all-female nation was Melina Vostokoff. Even after Superia's defeat, Melina stayed by her defeated superior's side, ready to take orders.
 3. Tried to sneak into Canada during Civil War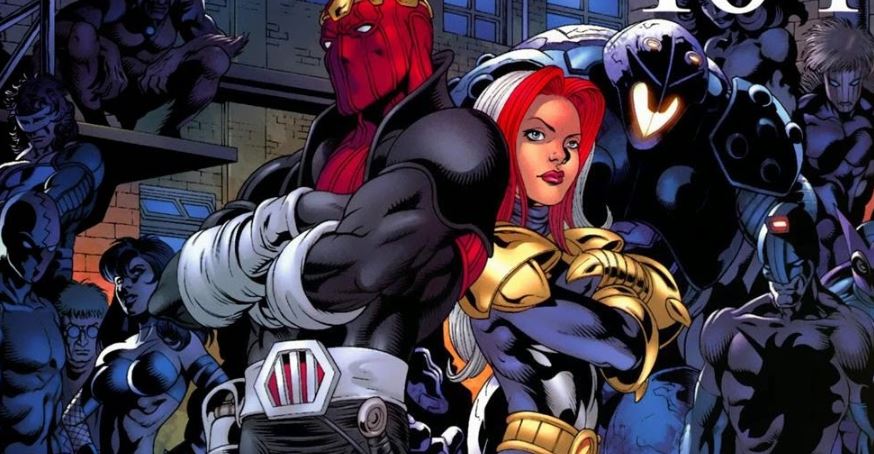 The Superhuman Registration Act was a boon for some but a bane for many. It tied down the hands of the superheroes and gave tremendous power to the government forces. While heroes the world over were being hurdled up into one faction or another, Melina just wanted to stay out of it all. Team Iron Man and Tam Captain America were swinging their bats in full force.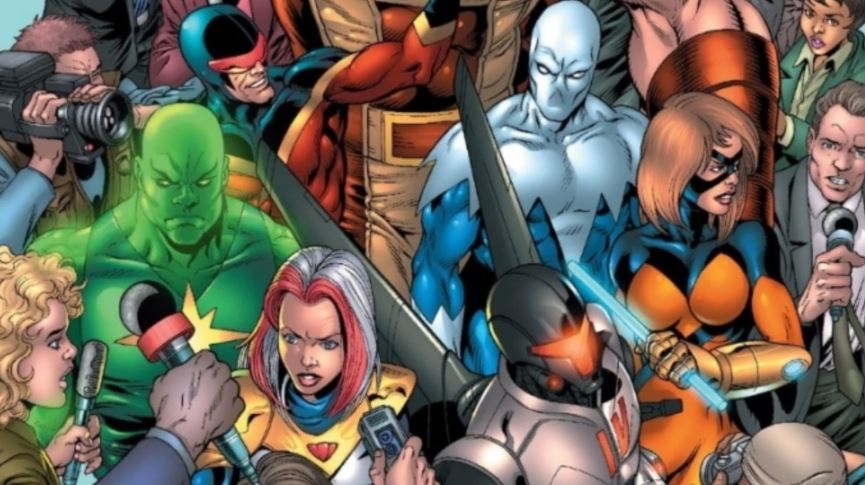 Melina just forged a fake ID and tried to escape the country altogether to Canada, where the Superhuman Registration Act's jurisdiction could not follow her. The Thunderbolts followed her and chased her into submission. Joystick fought Iron Maiden. The fixer and Mach IV were audacious enough to put wagers on that fight. Melina became their plaything.
 4. Has a specially made suit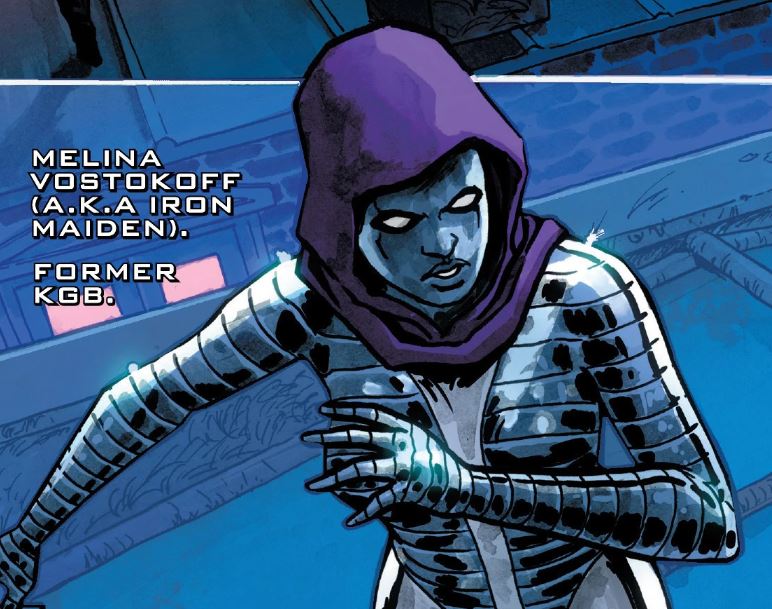 Melina does not just wear the suit for fun or for aesthetic reasons. It serves a rather tactical purpose. The Iron Maiden suit comes loaded with several blades and small arms weaponry. It is also extremely durable and can withstand energy weaponry and attacks. Melina's suit also gives her access to heightened physical attributes.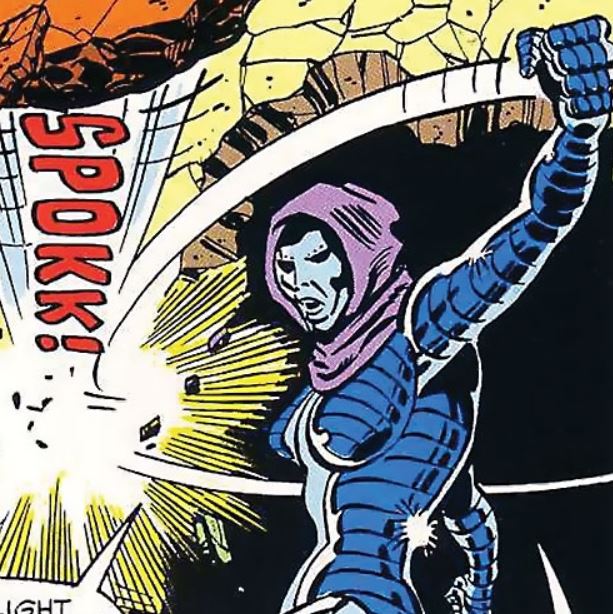 The suit is fitted with technology that increases her speed, strength, and endurance beyond human comprehension. There is a reason she was considered an equal to Black Widow despite being a regular human while Black Widow was an enhanced superhuman – a result of the Red Room. And the reason Melina is considered Natasha's rival is because of her use of the Iron Maiden Suit.
 5. Leader of the Remont 6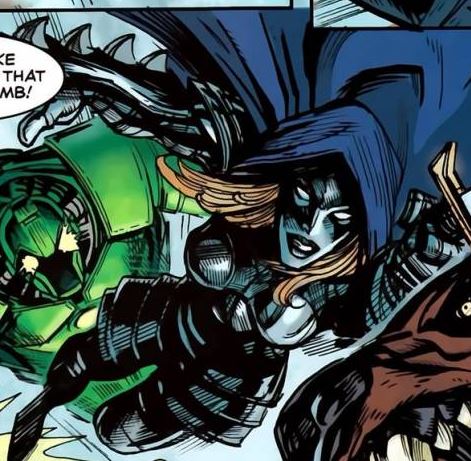 There are two major government factions in Russia now. The loyalists want to protect the new Russian way while the belligerents want Russia to revert back to her old ways of the Soviet Era and regain her position as the superpower she once was in the world. Remont 6 belongs to the latter faction.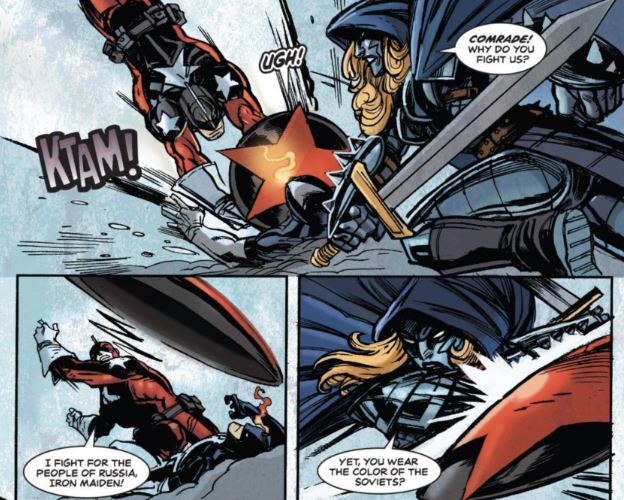 Consisting of villains like Volga, the Snow Leopards, Titanium Man, and Unicorn, Remont 6's intention is to use whatever means necessary to incite a communist revolution and take over the country. The leader of that team is none other than Melina Vostokoff, a staunch believer in the old USSR. They constantly get in loggerheads with the Winter Guard, the Russian version of the Avengers.
 6. She has no superpowers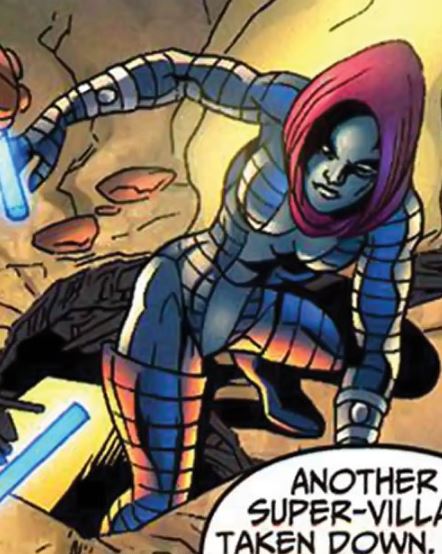 Since she is a supervillain, many would falsely assume that she has abilities that are beyond human attributes. Nothing could be further from the truth. Melina is considered a supervillain and a deadly threat because she worked hard to reach where she is today. She had tons of training, to the point that she became almost invincible in close-quarter combat.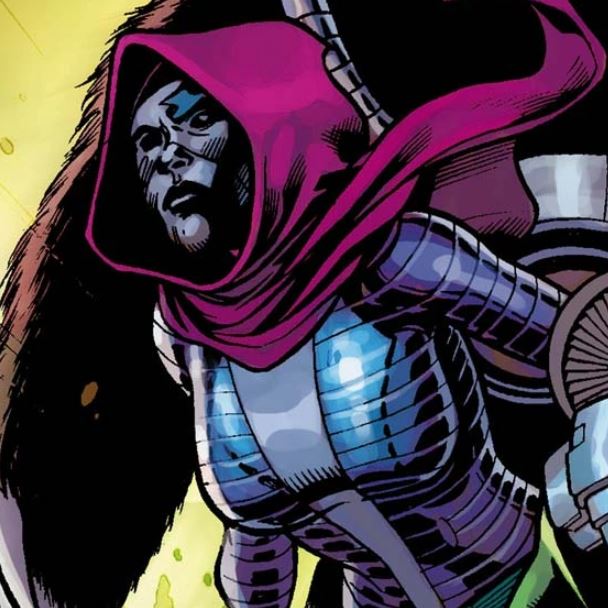 She is known to be a master espionage artist and saboteur. Her interrogation skills are supposedly better than even Black Widows. She is proficient at infiltration and the art of silent assassination. And nobody even comes close to Melina Vostokoff when it comes to the use of firearms in combat.
 7. She might be mentally unstable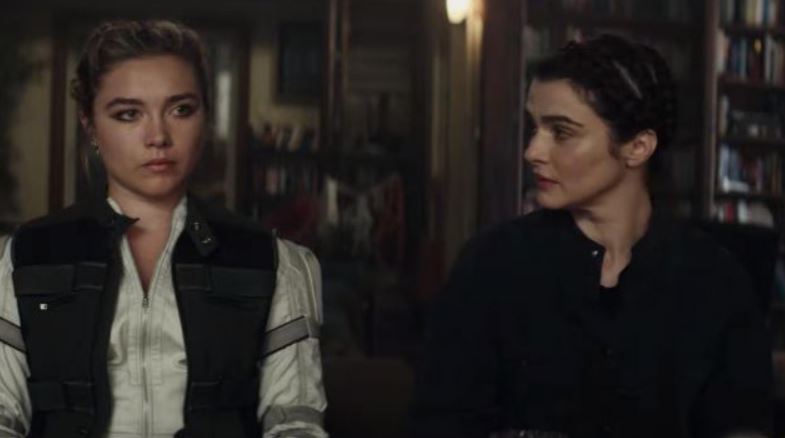 The training she went under the Soviet regime was grueling. No ordinary woman could survive the harsh conditions and environments Melina was made to go through. She came out unscathed in the end but it somehow broke her. Melina developed an alter ego persona she calls the Iron Maiden to cope up with the traumatic memories of her training days.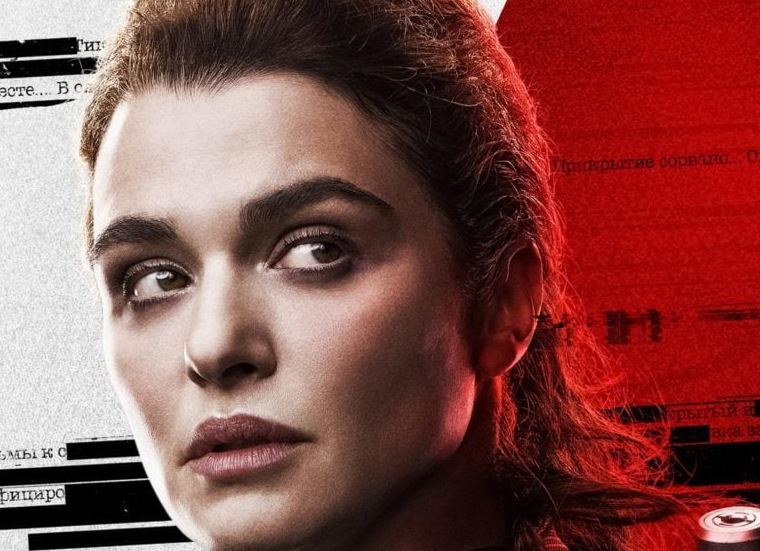 Her real name is Melina Vostokoff but most of the time, she is wearing the Iron Maiden Mask and calling herself the Iron Maiden. This has led fans to speculate that Melina suffers from acute schizophrenia, dementia, or a bipolar personality disorder. Maybe the movie will give us some much-needed details regarding her mental conditions.
 8. Tried to take over A.I.M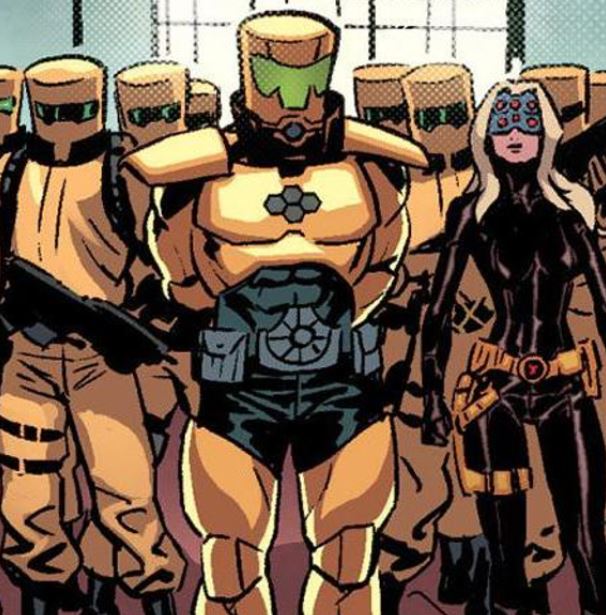 Advanced Idea Mechanics is a very powerful organization in the Marvel Comic book and the Cinematic Universe. Their goal is to use science to conquer the world. So they are basically a group of mad scientists hell-bent on world conquest. But they have failed to conquer the world even though science is supposedly on their side. Superia and her Femizons (of which Melina was a part of), tried to take over A.I.M and help it turn a new leaf.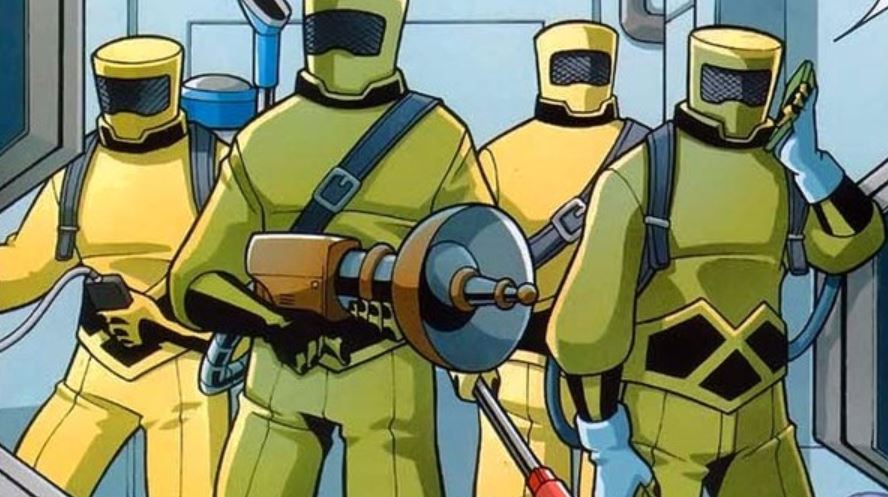 They executed Alessandro Brannex, the then head of A.I.M. But their plan failed when they got into conflict with MODAM and her resurgent forces. Later, it was revealed that Brannex was just an Adaptoid. Superia's plans spectacularly failed and Iron Maiden could not even help save her from A.IM's counter-attack.
 9. A Robot tried to impersonate her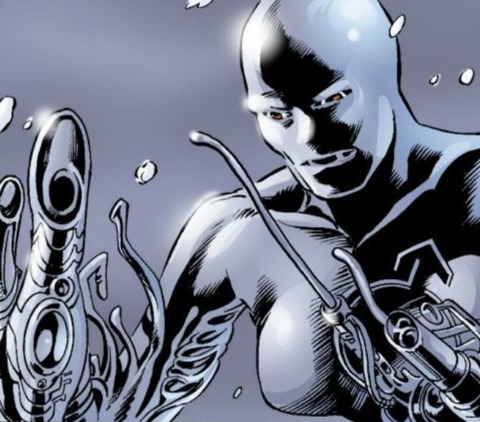 When Russia was creating another team of super assassins to be used in their plans for making the world bend to their will in the comic books, the face of Iron Maiden popped up in the picture of the team of the Alpha Strike Team. Everybody thought that this meant Melina's return to Russia and to her old ways of espionage and sabotage in her country's name. But turns out, the Iron Maiden we thought was Melina was not even her. Russia could not bring back Melina into their fold and so they just decided to use an enhanced mobility android to become the mechanical impostor of the Iron Maiden.
 10. The Movie could change her entire origin story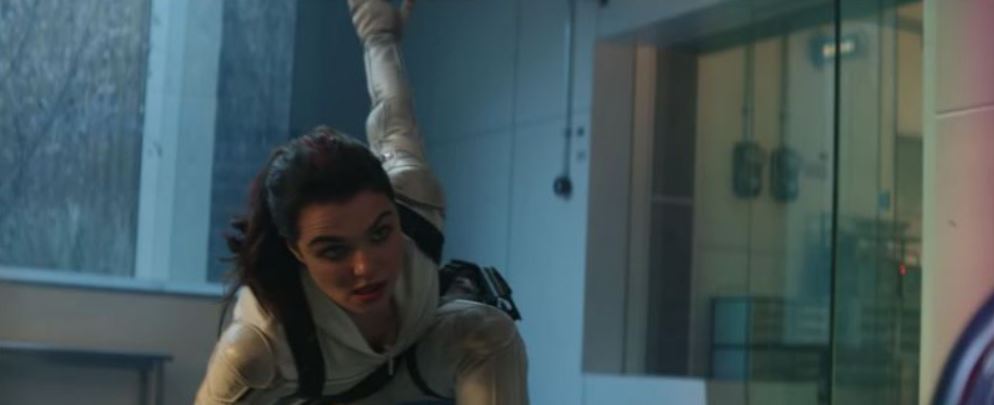 The Marvel Cinematic Universe has been infamous in using this trick to change certain details about a debuting character within a movie so that the plot is kept fresh and the viewers could not predict the outcome. So it is very plausible that Melina Vostokoff, given her celebrated popularity in the comic books, will also get the same treatment. Maybe parts like her Russian connection or her leadership of the Remont 6 and the Femizons might be changed or omitted out completely. We would not be surprised if the Marvel Cinematic Universe did not even give us a warning shot before gunning the character down.