Movies
Spider-Man's Morbius Cameo Leaks. This is Confirmation That Morbius is in MCU!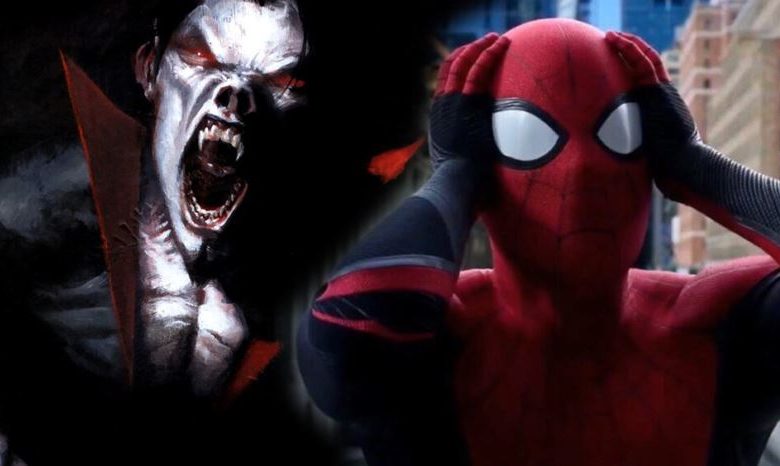 Spider-Man's Morbius Cameo Leaks:
The first Morbius trailer is coming out in a matter of a few hours. It is one of those films of 2020 that can completely surprise us all and announce itself as a force that shouldn't be underestimated. WB & DC didn't use the services of Jared Leto as Joker well, and now he is going to prove everyone wrong with Sony's Morbius movie. Even though we know for a fact that this film is a movie taking place in Sony's Universe of Marvel Characters, people have been questioning whether it is somehow related to MCU or not. Now, we've got Spider-Man's presence getting noted in Morbius. This could very well be the evidence we're all looking for. Take a look: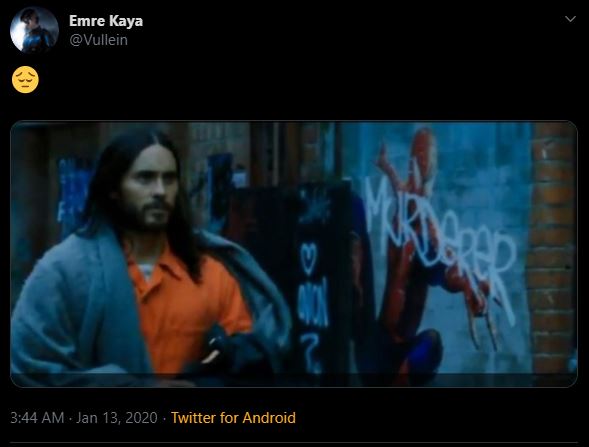 This is a supposed leak from the upcoming trailer, and it seems to be a huge deal because we've got a Spider-Man art painted on a wall in the back. So, Spider-Man clearly exists. What's interesting is that it has a murderer written all over it. Mysterio just revealed Peter Parker's identity to the entire world and framed him for his own murder. So, it is natural that the world sees Spider-Man as a murderer and this could all be canon to the MCU.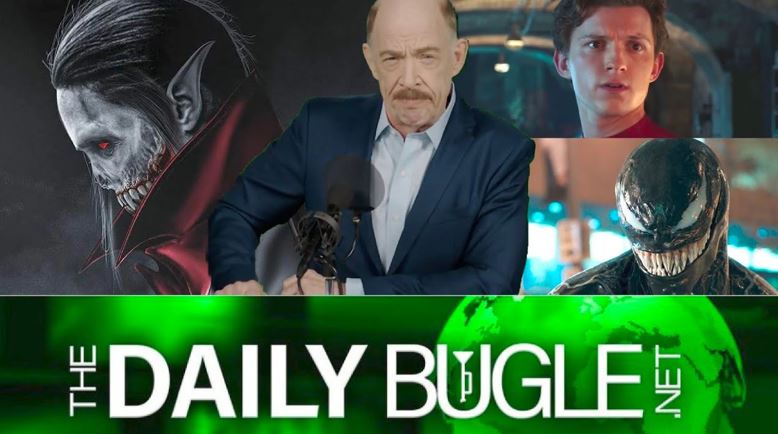 People could argue that the Spider-Man that has been painted on the wall looks more like Sam Raimi's version. But that could just be a tribute or an Easter Egg to acknowledge what was in the past. The person who painted the photo just had to paint Spider-Man, and so his work seems to be a mix of Tom Holland's Spider-Man & Tobey Maguire's. We've heard the reports that JK Simmons will reprise his role as J. Jonah Jameson in Leto's Morbius movie after he appeared in Spider-Man: Far From Home in 2019. A post from Fandomwire seems to have confirmed Simmons' appearance.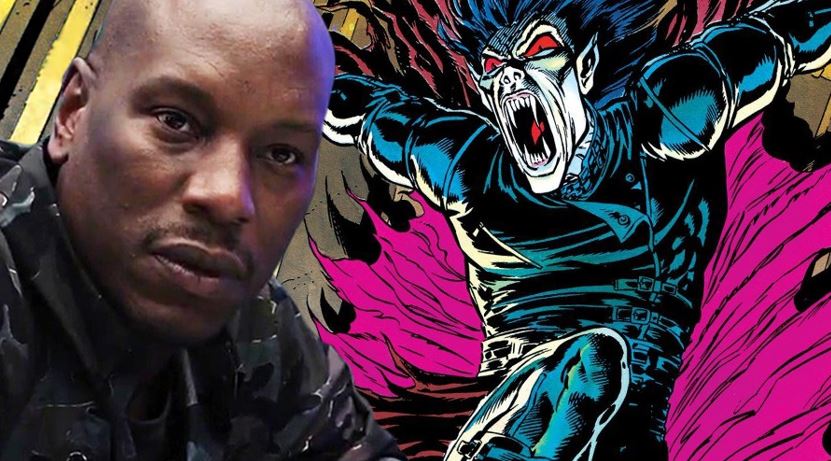 Simmons again could act as the connective tissue between the MCU & Sony's Universe of Marvel Characters just like Spider-Man. In fact, we've known for a while that Transformers and Fast & Furious star Tyrese Gibson will be playing the role of an FBI agent who is hunting down Morbius in the film. And there was something interesting that seemingly came from Tyrese Gibson last year. We've heard Gibson confirm the fact that Morbius will form the link between SUMC & MCU. Gibson has a 3 movie contract which will actually lead him to appear in the MCU as well. It isn't a mistake, Gibson did say "Marvel Cinematic Universe" specifically. This leads us to believe that Morbius, Venom & other Sony characters could align with the MCU.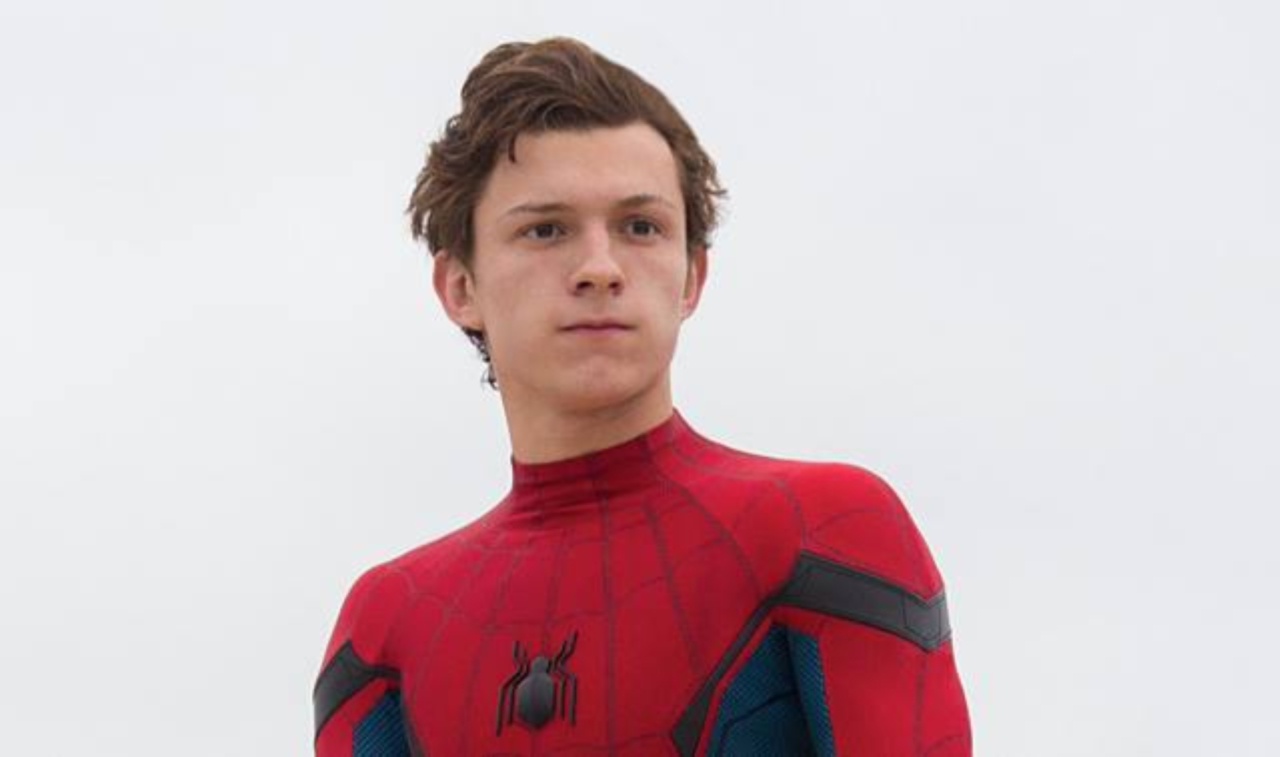 What happened with Spider-Man last year makes this even more obvious. Kevin Feige confirmed that Spider-Man has the power to cross Universes and he will appear in Sony's Universe of Marvel Characters. Moreover, recent reports suggested that Sony was in talks with Tom Holland for a cameo in Venom 2 (which is currently under production). So, the year 2020 could be making Sony's Universe of Marvel Characters cannon in the MCU. Or it could be doing one more thing that a lot of people aren't considering.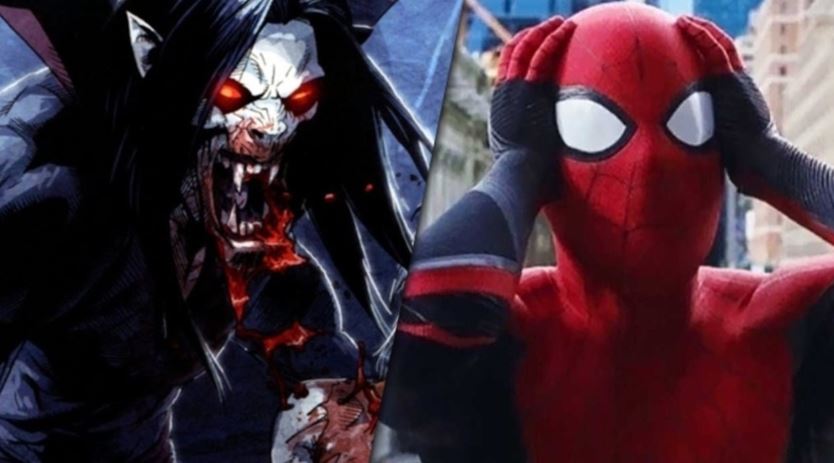 Since the Multiverse is coming into play within the MCU, it is entirely possible that Tom Holland will be appearing as two different versions of Peter Parker in the MCU & SUMC respectively. The same goes for JK Simmons' J. Jonah Jameson. This way, the MCU & SUMC could remain separate & both Sony & Disney could get what they want without establishing a confusing connection between two things.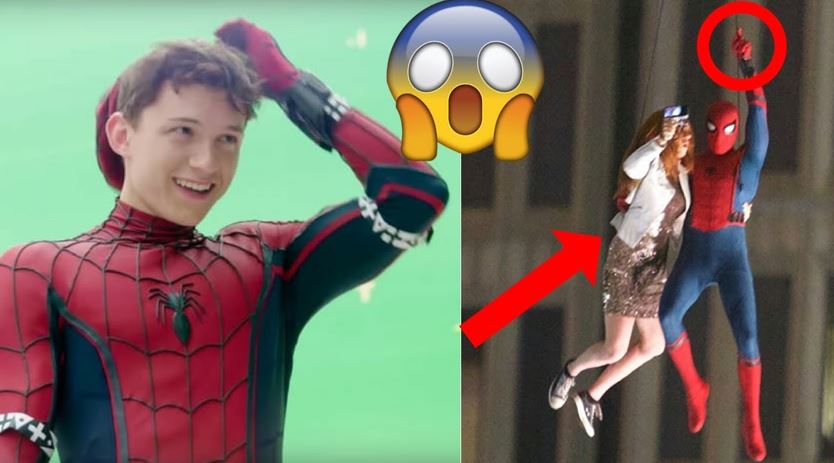 The stories of these two different Peter Parkers (with the same face of Tom Holland) could be currently taking place similarly, but there could be certain other differences in them. For instance, in Sony's Universe of Marvel Characters, Spider-Man is not being framed for murder, but rather he could have actually murdered someone (who is isn't Mysterio). This could be an angle that Sony & Marvel could be pursuing. From what we've known in the past, Kevin Feige really likes to keep his Universe separate from any other franchise. Sony might like the same thing.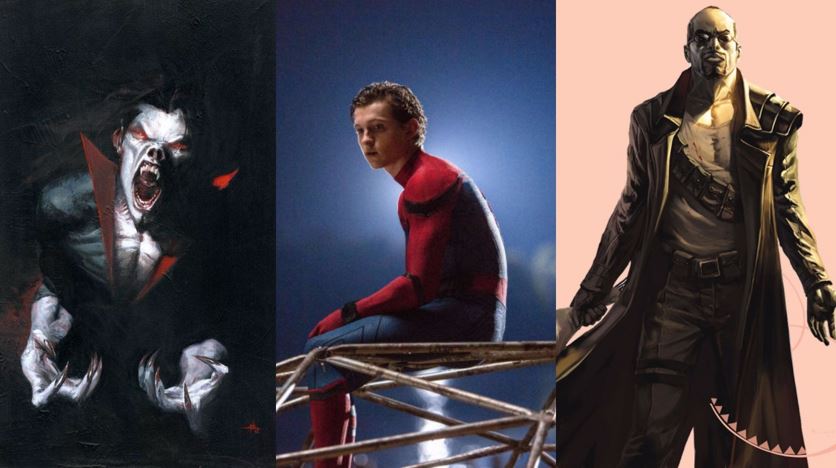 If these two Universes are indeed the same, then we'd be seeing crossovers other than just Spider-Man. Morbius could actually meet MCU's Blade (Mahershala Ali) in the future. Venom could crossover with Deadpool. Carnage could tangle with other MCU characters. This would open up a synchronized relationship between Sony & Disney, which doesn't really seem possible at the level we actually want it to be. That's because there's money involved for both studios and that would definitely complicate things.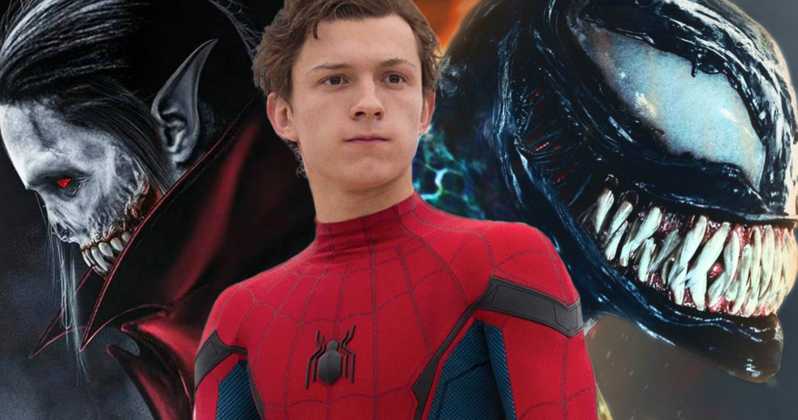 So, what we're going with is that Tom Holland & JK Simmons will portray similar characters in two different Universes but there would definitely be slight differences to their characters such as their looks. Spider-Man's suit here would be different. It wouldn't be made by Tony Stark, but it'd rather be similar to how Peter Parker came up with his suits in the previous franchises. That way, two characters will become separate and things wouldn't be confusing. Spider-Man's presence in Morbius makes sense because Sony is setting him up for a fight with Venom in Venom 3. Talking about Venom, even he is rumored to cameo in Morbius. Let's see how things are handled in the future. The first trailer should clear up certain things.
Morbius will star Jared Leto, Tyrese Gibson, Adria Arjona, Jared Harris and Matt Smith. It comes out on July 31, 2020.