Travel
Places to Visit in Kerala You Might Want to Know About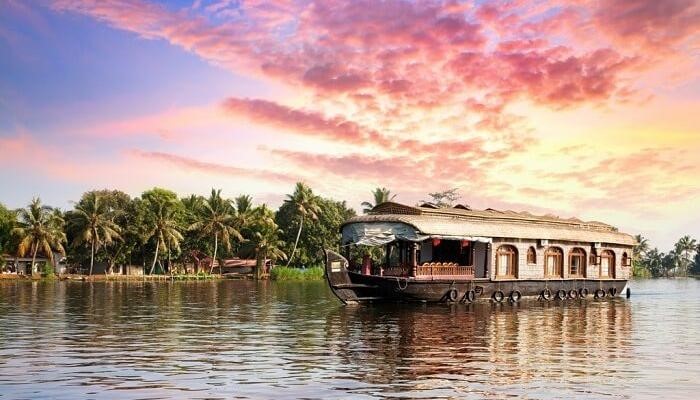 Places to Visit in Kerala:
Blessed with the bountiful nature, the state of Kerala finds immense favor with the Gods and is also called God's Own Country. The state of Kerala lies on the southwestern coast of peninsular India. It covers an area of 38,863 sq kms and has a varied landscape which includes hills, plains and coastal areas. Kerala has been chronicled in the annals of history and has figured prominently in numerous empires like the Chera Dynasty, Ay, and Ezhimala Kingdoms, Common Era and others. It was also a part of the many trade routes with the world. The places to visit in Kerala give a glimpse of its rich history and natural abundance.
Wayanad is blessed with natural beauty. The place is known for the many waterfalls, tea plantations, and spice garden and the very colorful traditions and culture of the people living here. A must visit are Thusharagiri Waterfalls, Thirunelli Temple, Banasura Hill, Lakkidi View Point, P Kuruvadweep, Puliyarmala Jain Temple, Kabini, Papanashini River, Padinjarathara Dam, and others when in Wayanad.
Kovalam is synonymous with Kerala. The crescent-shaped beach is always bustling with tourists. The many water sports activities like parasailing, water scooter, and others make for an entertaining trip to the beach. A must visit are Lighthouse Beach, Hawah Beach, The Lighthouse, Samudra Beach, Thiruvallam Parasurama Temple, Vizhinjam Marine Aquarium, Halcyon Castle, Akkulam Lake, Vizhinjam Fishing Harbor, Kovalam Jama Masjid, Vellayani Lake, Karamana River, Aruvikkara, Rock Cut Caves, Valiathura Pier, and others.
Other places include Alleppy, Munnar, Cochin, Kumarakom, Munroe Island, Marari, Devikulam, Kottayam, Sabarimala, Guruvayur, Thrissur and many others.
The tiny hamlets that go by as you sail across the backwaters, a whiff of the many spices in the plantations that dot the landscape, the tea plantations and the golden beaches, the cultural opulence make up the many places to visit in Kerala.
Also Read: Best Places To Visit In South Goa That You Must Visit