Movies
Marvel is Reportedly Eyeing Daniel Radcliffe to Play Moon Knight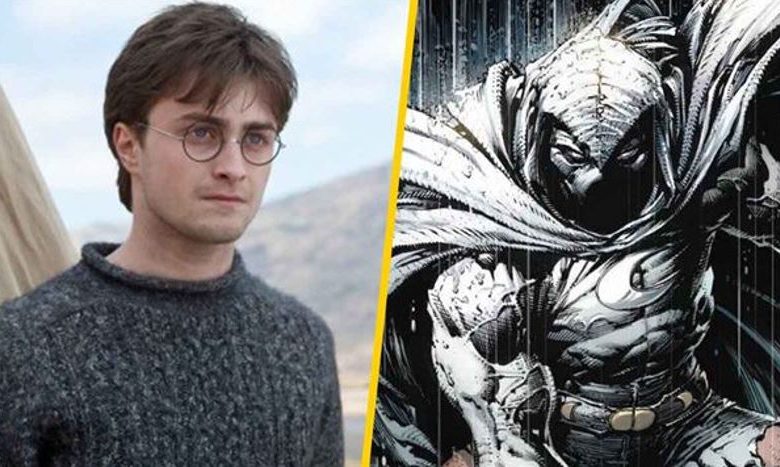 Daniel Radcliffe to Play Moon Knight:
Ms. Marvel, Moon Knight, and She-Hulk are 3 of Marvel's projects we actually know nothing about. We don't even know who is going to play these characters that are coming at us in 2022. We know every actor playing every hero character who will be in all the 2022 movies. Deadpool (Ryan Reynolds), Black Panther (Chadwick Boseman), Ant-Man and the Wasp (Paul Rudd & Evangeline Lilly) and Blade (Mahershala Ali). But we can't say the same for Ms. Marvel, Moon Knight, and She-Hulk unless Daniel Radcliffe is going to play Moon Knight.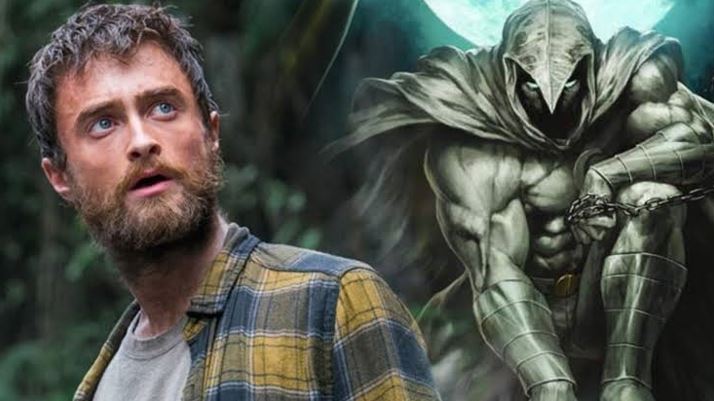 Moon Knight is a fresh character that Disney+ will be launching and Marvel is currently looking for actors to play the lead role of Marc Spector. A while back, WGTC reported that their sources have mentioned Daniel Radcliffe's name with regards to Moon Knight. The other names that they mentioned on Marvel's supposed list were Andrew Garfield, Shia LaBeouf, and Joseph Gordon-Levitt. What does this tell us? Marvel is not looking for big buff dudes to play the character. What they want are great actors who have shown the range and are willing to go to great lengths in order to portray a character. Even Robert Pattinson would've been on this list but he's obviously playing Batman, so he won't be in consideration.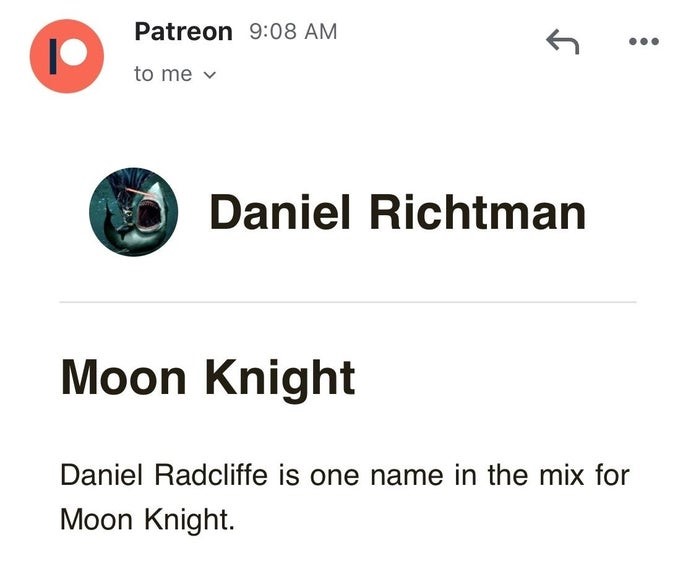 Now according to industry insider Daniel Richtman, WGTC's report is being proven correct. Even he has stated that the Harry Potter star could end up playing Moon Knight. We know that Radcliffe isn't a big guy, so how Marvel will handle this character will be the thing to watch out for. The requirement for this character is a good acting range because Marc Spector has a split personality disorder. James McAvoy recently showed us an amazing portrayal of Dissociative Identity Disorder, and he could also be perfect to play Moon Knight. But, we're willing to try new actors.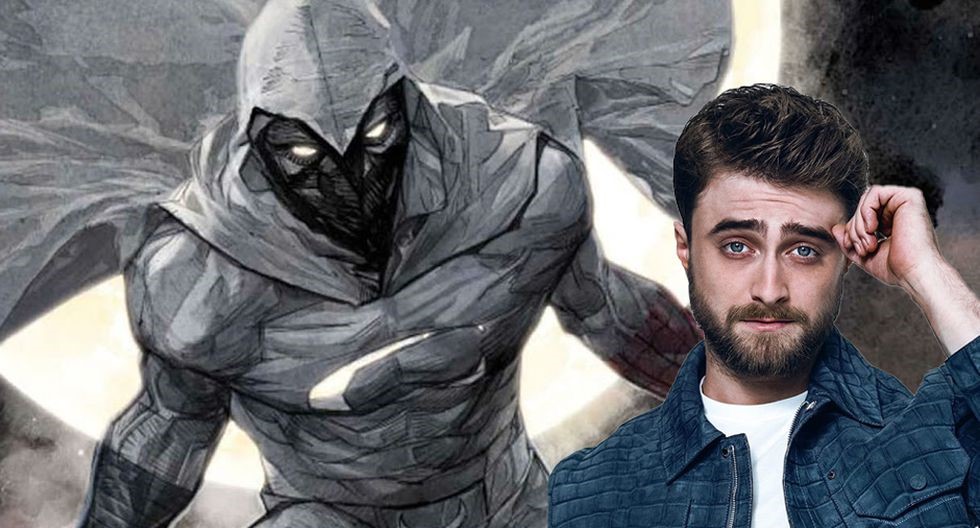 That's why Daniel Radcliffe would just be the perfect choice for the role. After Harry Potter, he has pulled off some challenging roles in projects like 'Horns', 'Swiss Army Man', 'Victor Frankenstein' and 'Now You See Me 2'. Now it is the perfect time to announce his grand return. A short guy like me is really gunning for Marvel to get Daniel Radcliffe to play a Superhero. That would really make the next team of heroes even more diverse.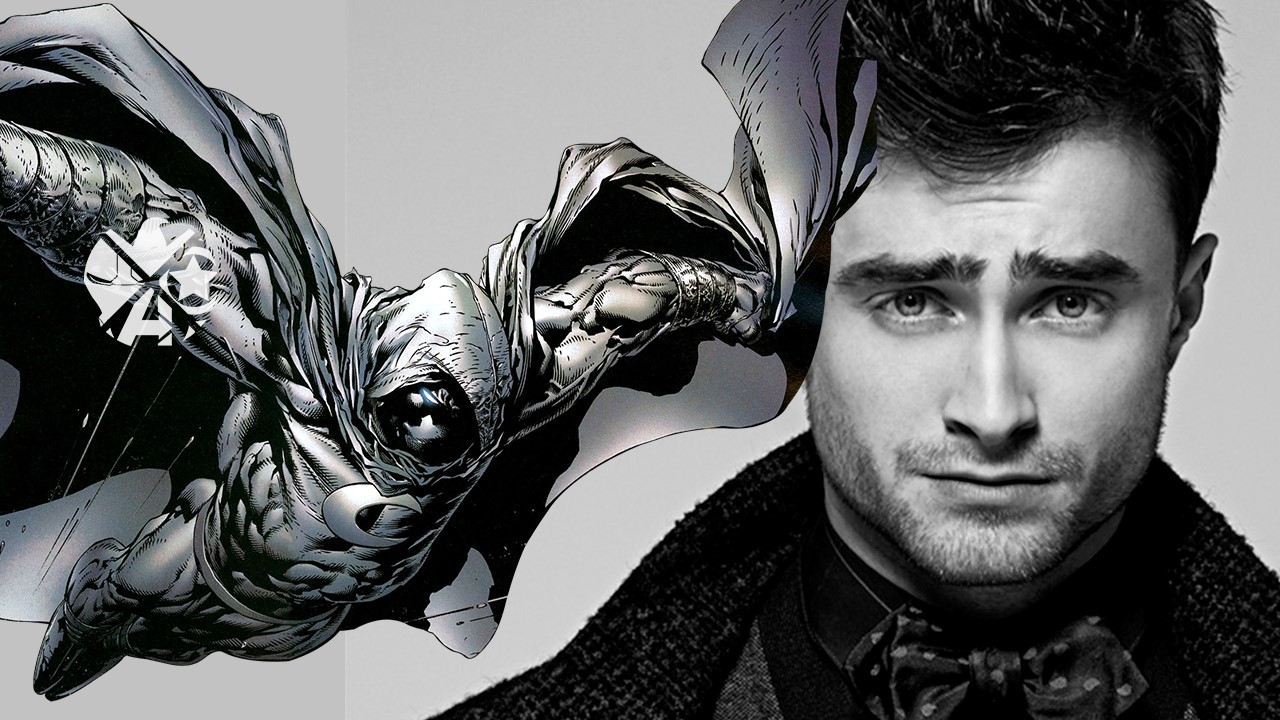 For those uninitiated, Moon Knight aka Marc Spector used to be a CIA Agent who almost met his demise at the hands of a terrorist called Bushman. It was the Moon God Khonshu who saved him and granted him a certain set of abilities. After taking down Bushman, Spector would take on the all-white costume and become Moon Knight.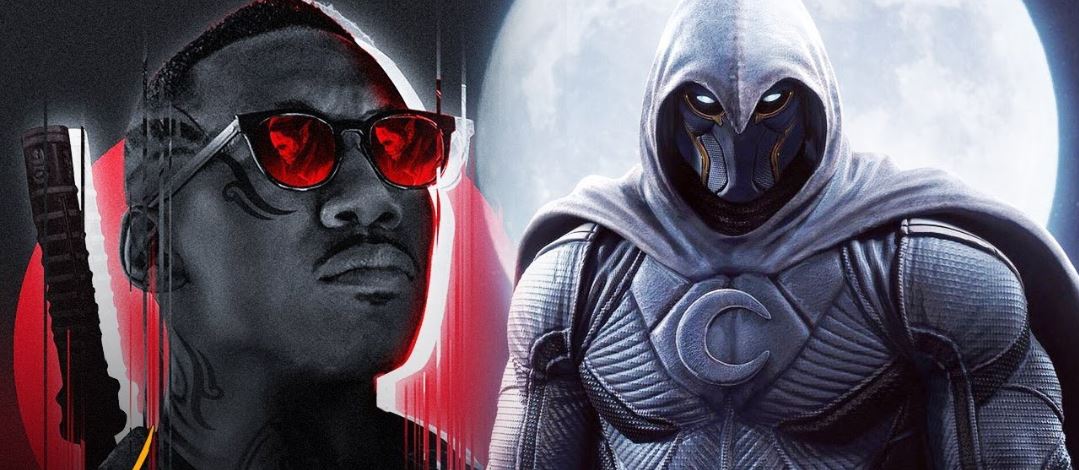 Moon Knight has a total of 4 personalities residing in his head. Along with Marc Spector, we'd be seeing Steven Grant, Jake Lockley, and Khonshu himself all reside in one single person. So, this causes Moon Knight to be rather violent at times as well. It has been confirmed that Marvel won't go as far as Netflix's Punisher to show Moon Knight's brutality, but we could certainly expect the level of darkness that was portrayed by Captain America: The Winter Soldier. Furthermore, Moon Knight is also rumored to appear in Marvel's Blade movie. So, let's see what happens.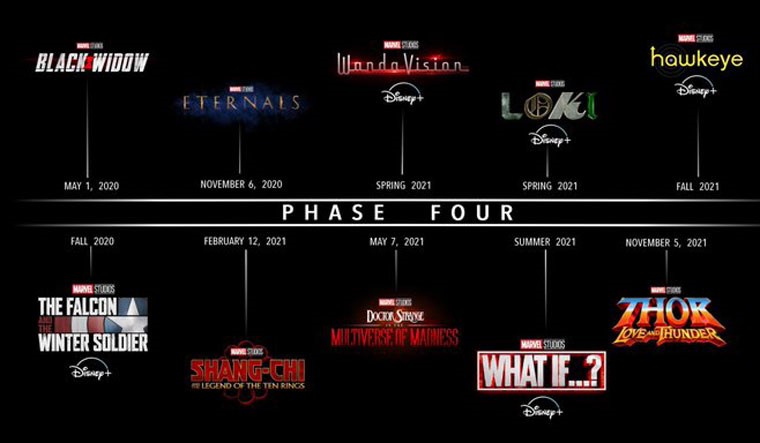 Marvel's future is huge and there's a lot that could happen. Black Widow is going to kick off the future slate on May 1. Here's how the rest of the Phase 4 slate looks like – The Falcon and The Winter Soldier in Fall 2020, The Eternals on November 6, 2020, Shang-Chi and the Legend of the Ten Rings on February 12, 2021, WandaVision in Spring 2021, Loki in Spring 2021, Doctor Strange in the Multiverse of Madness on May 7, 2021, Spider-Man 3 on July 16, 2021, What If? In Summer 2021, Hawkeye in Fall 2021, and Thor: Love and Thunder on November 5, 2021. Following these are Ms. Marvel, Moon Knight, and She-Hulk. Black Panther 2 has been scheduled for May 6, 2022.