Movies
Black Widow – Red Guardian Will Become [Spoiler]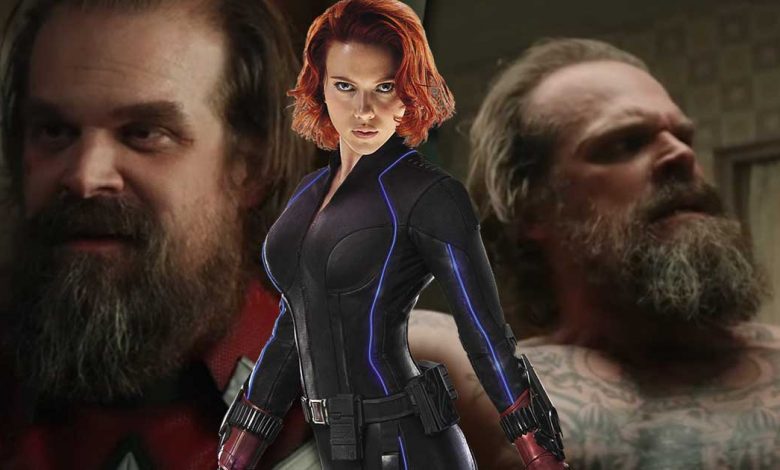 The Black Widow trailer revealed the first look at Red Guardian. David Harbour plays Alexei Shostakov aka Red Guardian in the film. It was clear that Alexei hadn't been active as Red Guardian for a while. He had grown fat over the years, but he was thrilled upon seeing that his suit still fit him. A while back, the description of Black Widow's trailer got leaked, and it turned out to be absolutely spot on. Red Guardian was reported as a father figure to Natasha Romanoff, and that does seem to be the case.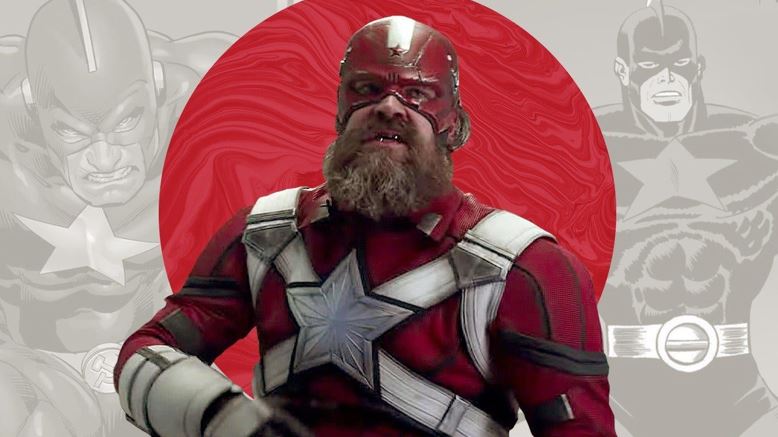 Upon this info, we thought that Red Guardian might actually be the main villain of the story. Taskmaster might be a puppet as someone close to Natasha might be pulling the strings. So, it seemed that Red Guardian might turn out to be the final evil villain. But upon seeing the trailer, we noticed that Taskmaster & Red Guardian were fighting each other. So, the analogy that we had now seems to be quite untrue. There's a chance that Taskmaster is still being ordered around by someone else. That someone else could be Melina instead. But, let's not get into discussing Melina just yet.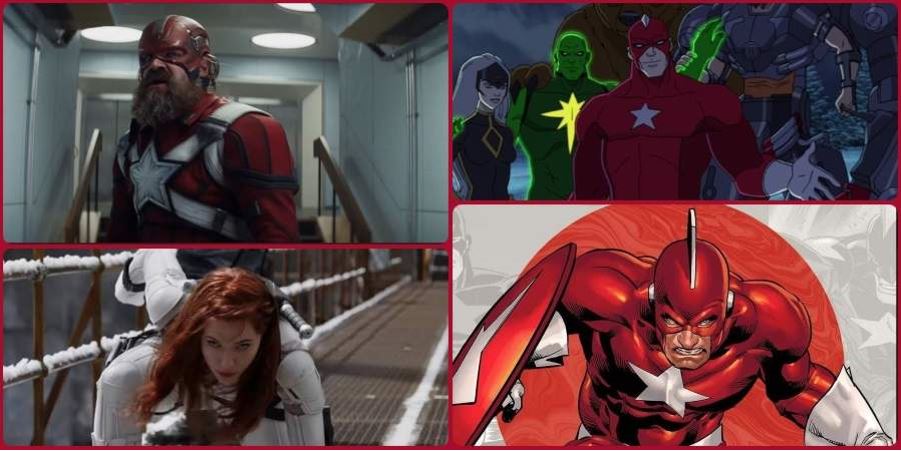 Let's talk about Red Guardian. Red Guardian was the husband of Black Widow in the comics, but here things have been changed for the better. Moreover, Reddit user TheCityofZinj has posted a new theory stating the future of Red Guardian. He wrote:
"Red Guardian will start as an ally/old friend of Natasha but will be captured (or killed) and transformed into Omega Red.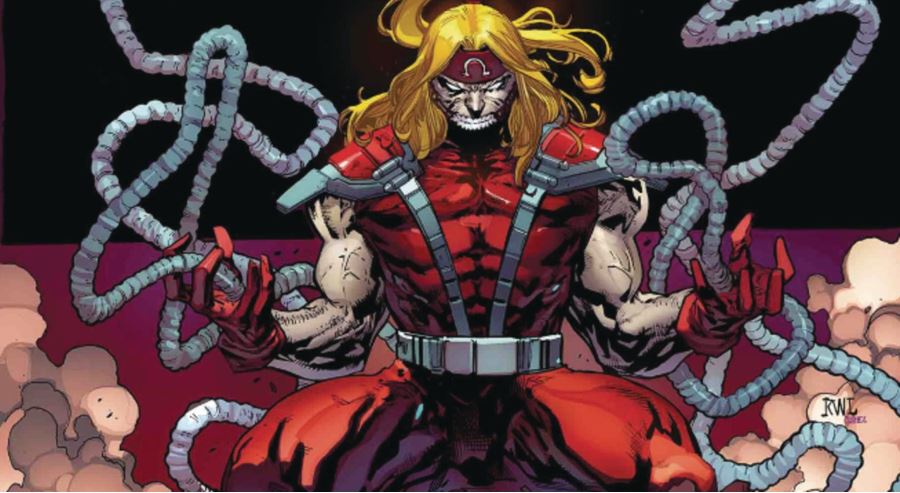 There is some connection between the Red Room and Omega Red in past comics. My prediction is that he will sacrifice himself in some way that results in his death or capture. Just like he is the Russian parallel to Captain America, the character will serve as a gateway to introduce the Weapon X program to the MCU. His transformation will be the results of Russian attempting to duplicate the Weapon X project taking place in Canada.

There are a lot of story building opportunities that it would create, especially trying to integrate the X-Men franchise into the MCU. I know Omega Red was briefly in Deadpool 2, but I doubt that matters."
This theory is quite interesting as it takes us to mutants and Weapon X. Just recently we spoke about the Black Widow movie introducing the first Russian Mutant, i.e. Ursa Major. Actor & Bodybuilder Oliver Richards teased that his character is the one tearing down the prison door in the Black Widow trailer. And he also showed an image of him wearing something furry, which was a tease for his character who has the ability to turn into a giant Bear!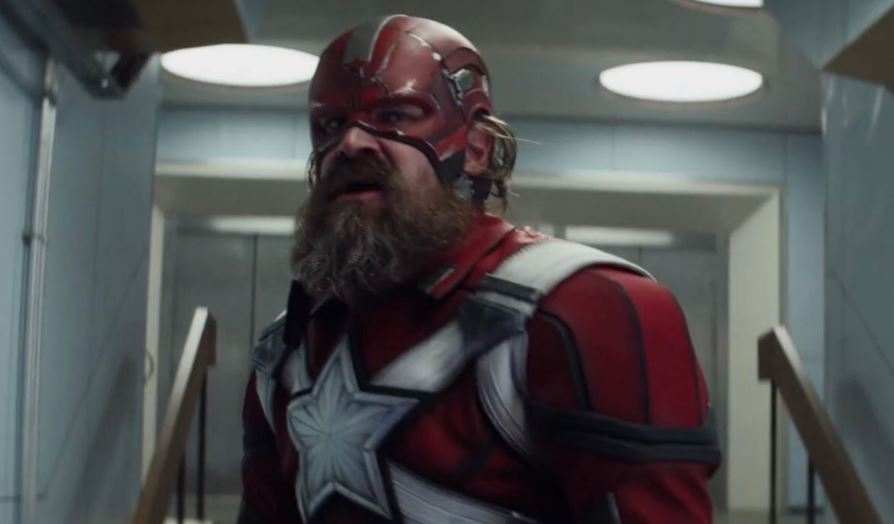 David Harbour has become a big name in Hollywood and that's mostly because of Stranger Things. His attempt at Hellboy sucked but Black Widow will certainly take his career in a positive direction. Because he is a big name actor now, Marvel would probably want to keep his character around beyond Phase 4 as well. That's where the theory that's mentioned above would come in. We'd love to see him get transformed into Omega Red. Let's see what happens.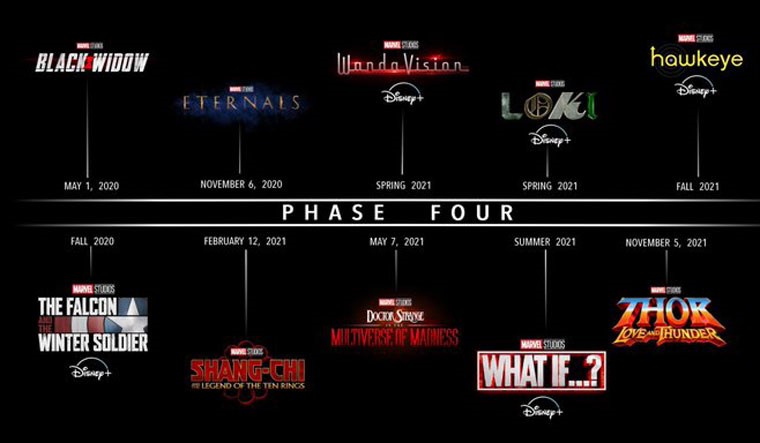 Marvel's future is huge and there's a lot that could happen. Black Widow is going to kick off the future slate on May 1. Here's how the rest of the Phase 4 slate looks like – The Falcon and The Winter Soldier in Fall 2020, The Eternals on November 6, 2020, Shang-Chi and the Legend of the Ten Rings on February 12, 2021, WandaVision in Spring 2021, Loki in Spring 2021, Doctor Strange in the Multiverse of Madness on May 7, 2021, Spider-Man 3 on July 16, 2021, What If? In Summer 2021, Hawkeye in Fall 2021, and Thor: Love and Thunder on November 5, 2021. Following these are Ms. Marvel, Moon Knight, and She-Hulk. Black Panther 2 has been scheduled for May 6, 2022.