Movies
Black Widow Poster Reveals New Suit, David Harbour's Red Guardian & More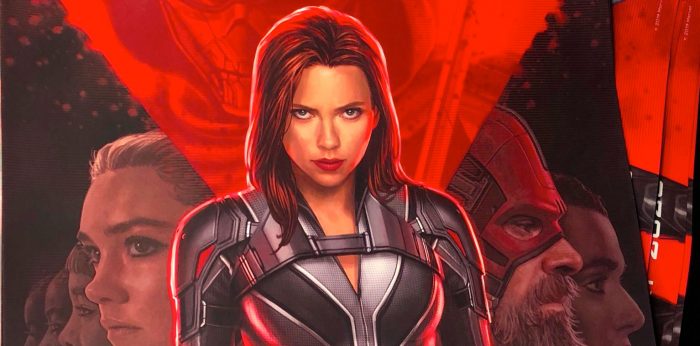 Black Widow Poster Reveals New Suit, David Harbour's Red Guardian:
Black Widow is the next movie that people are looking forward to. The most exciting feature of this film is that it delves into the past of Black Widow and tells about her background in detail. The timeline of the film may not have a lot to offer considering we obviously now that Black Widow comes out alive to join Steve and Sam on their escapades. But, it's clear that the 2017 timeline has been kept to introduce new characters that could have further roles to play in the MCU.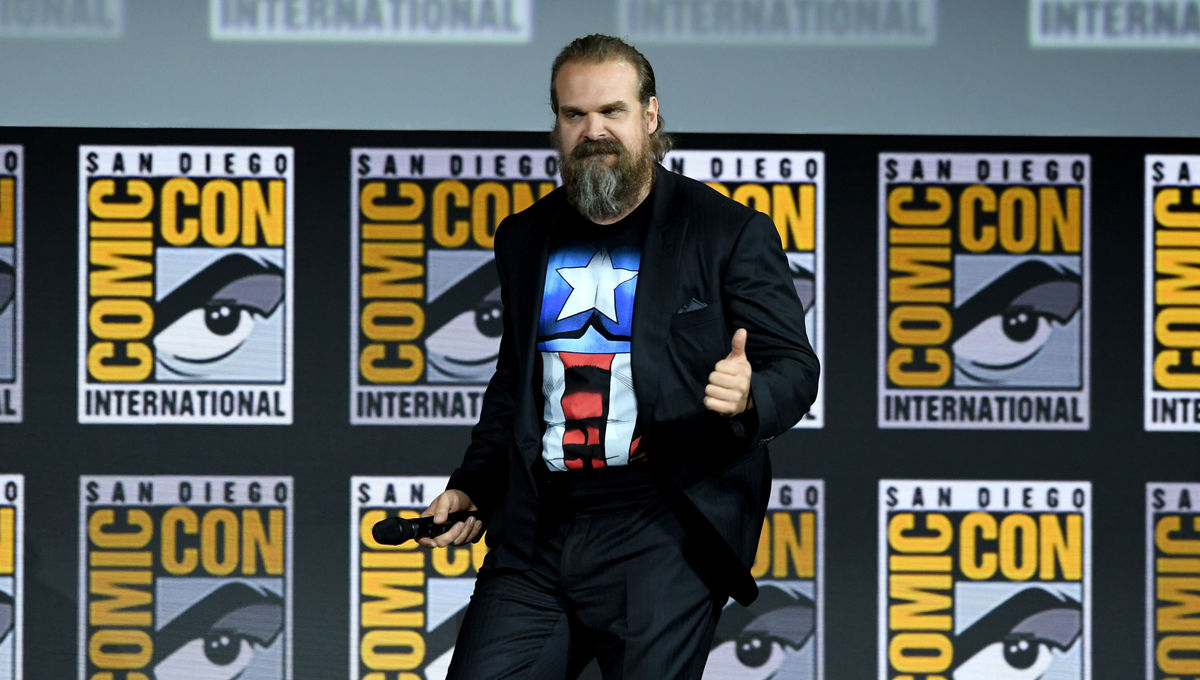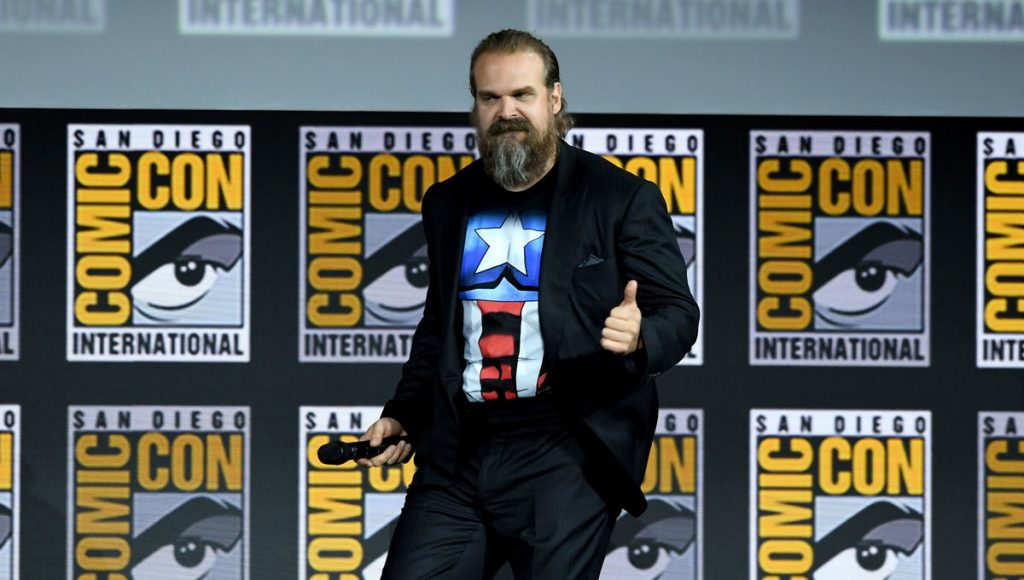 Phase 4 is entirely about 'the new' as apart from Loki, every project brings in a new Marvel Superhero. There are the Eternals, Black Knight, Shang-Chi, Monica Rambeau, Namor, the Mighty Thor, Ms. Marvel, Moon Knight and She-Hulk who will be coming in Phase 4. The likes of Blade & Nova may come in Phase 5, but before all of them, Black Widow is going to introduce us to the Red Guardian. D23 has given us the first look at David Harbour's Alexi Shostakov with this new Black Widow poster. Take a look: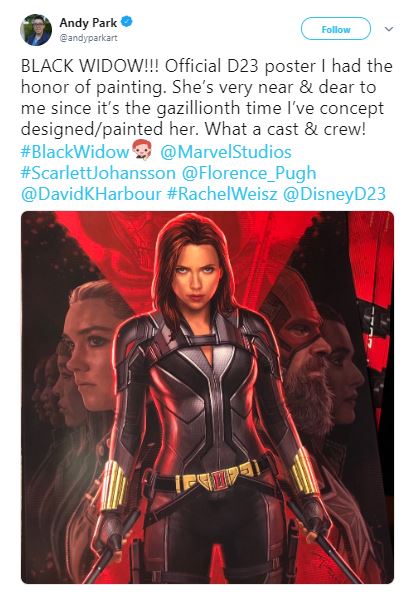 We're pretty excited to see this character as back at SDCC, David Harbour claimed that his character is very similar to Captain America. Perhaps he seems to be someone like a Captain Russia. Along with Black Widow, it is him who may have a positive role in the film and the future of Marvel. Then there are the other characters who this poster gives a look at. Florence Pugh's Yelena Belova, Rachel Weisz's Melina (Vostokov) and Taskmaster also have a presence in this poster but the real highlight of the poster is Black Widow in her new suit.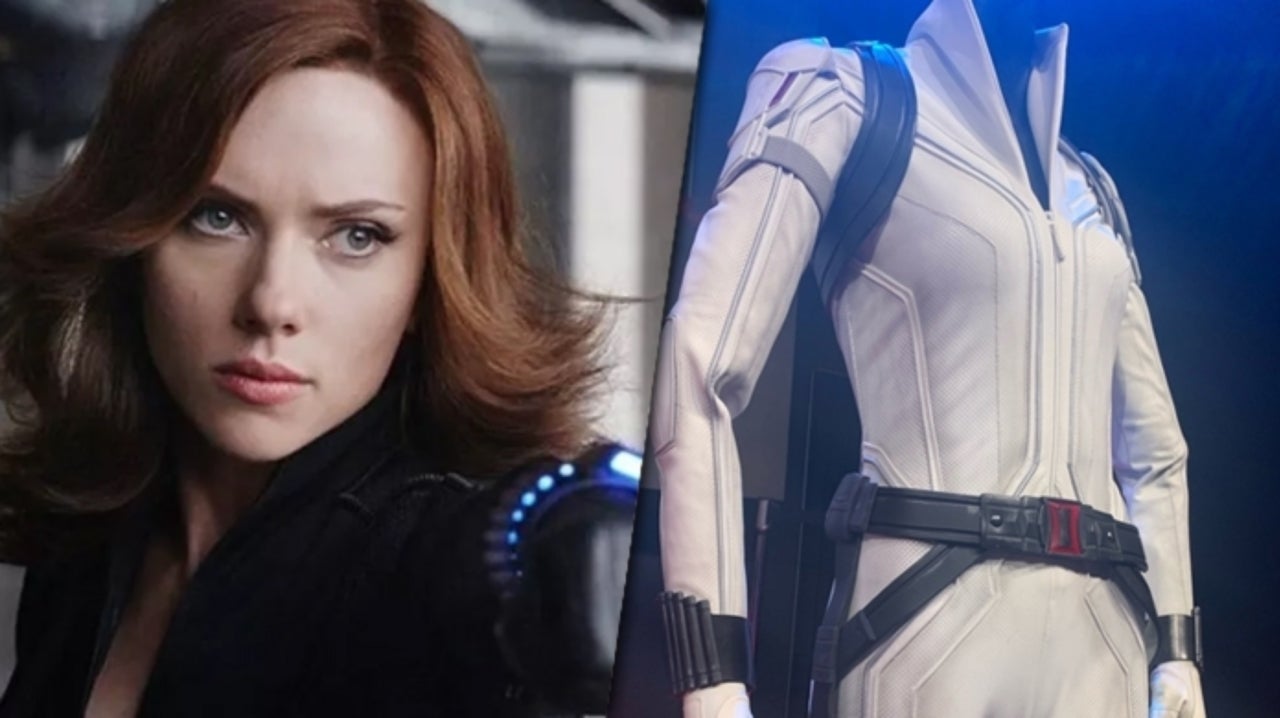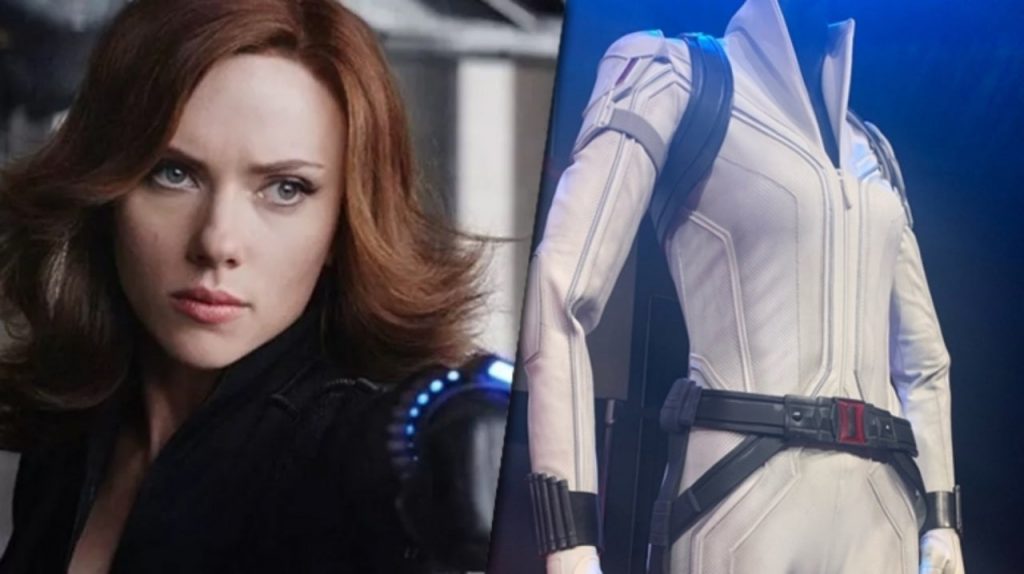 The suit in the poster may perhaps be the final suit that Natasha wears in the movie, but as you can see above, she is going to don a White Widow suit as well. This suit was unveiled in the footage that was shown at D23, and then the live version of the suit was presented for the audiences to see. Described by ComicBook.com, the footage shows Natasha in an all-white suit taking on the second Black Widow from the comics, Yelena Belova (Florence Pugh). Belova mocks the pose of Black Widow saying "it's your fighting pose, you're a total poser!"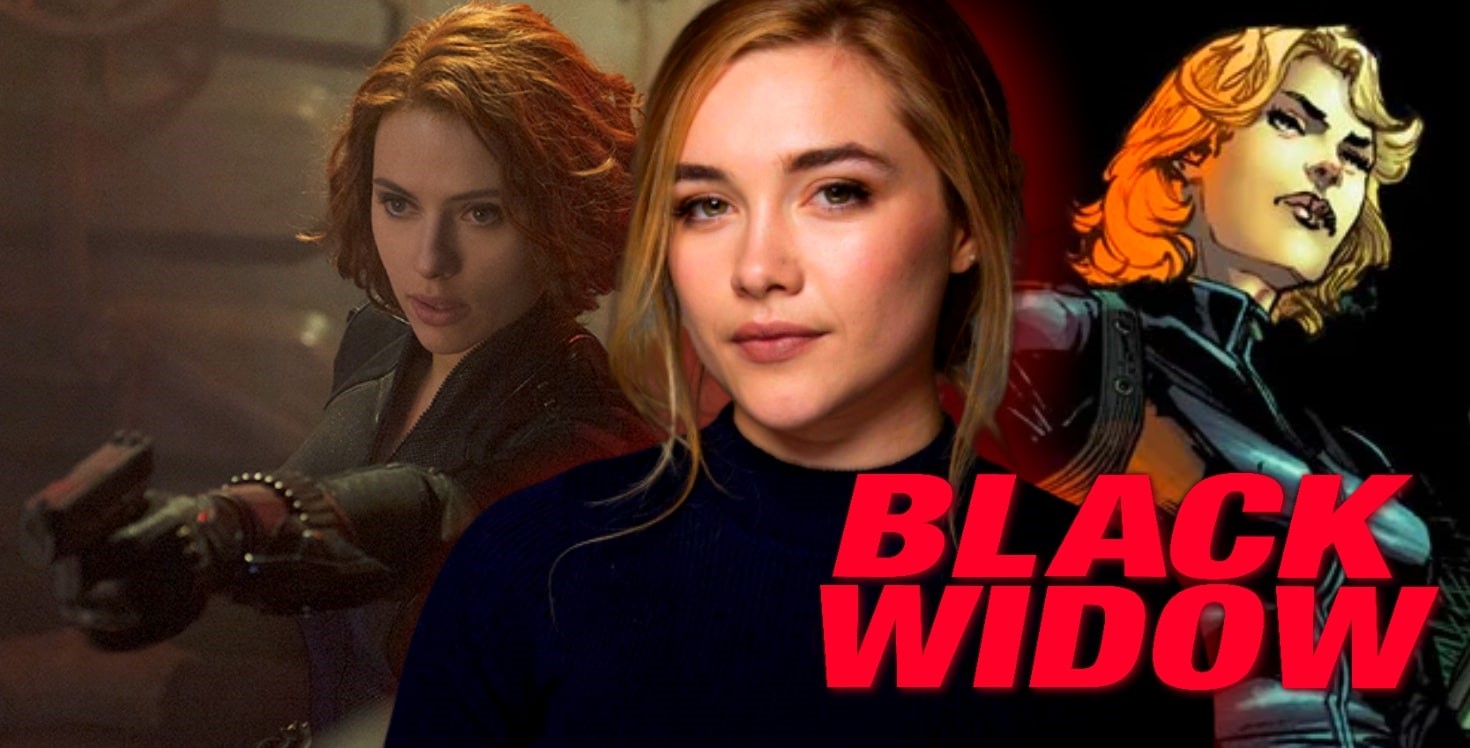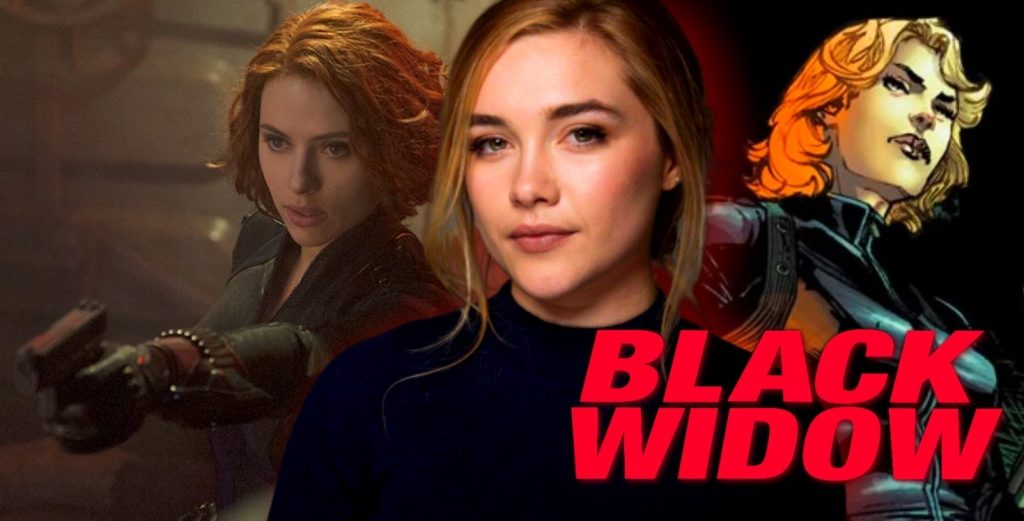 This dialogue does hint at the fact that Yelena is as competitive in the MCU as she is in the pages. It shows that she sort of despises Widow having known who Natasha really was in her past and what she used to do. We're supposed to find out the Red in Nat's ledger and the darker past she has been involved with, and this film will tell us exactly that. Moreover, it will also tell us the history of Budapest. So, do look forward to seeing Hawkeye in a flash back sequence or something like that.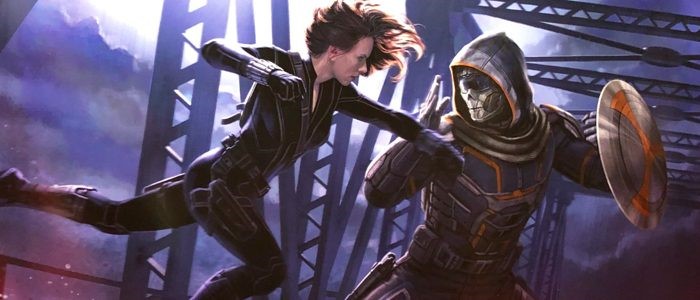 The real deal in this film is gonna be Taskmaster. Marvel is playing coy on the real identity of Taskmaster. Logically O.T. Fagbenle should be playing Tony Masters but Marvel can actually pull off something like Iron Man 3 and make someone like Melina or Alexi the Taskmaster. We'll have to wait and see who it is.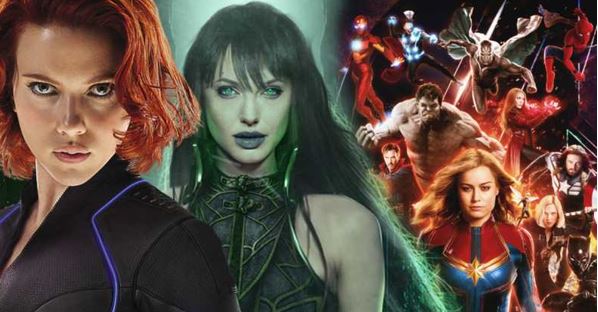 Black Widow is going to kick off the future slate on May 1. Here's how the rest of the Phase 4 slate looks like – The Falcon and The Winter Soldier in Fall 2020, The Eternals on November 6, 2020, Shang-Chi and the Legend of the Ten Rings on February 12, 2021, WandaVision in Spring 2021, Loki in Spring 2021, Doctor Strange in the Multiverse of Madness on May 7, 2021, What If? In Summer 2021, Hawkeye in Fall 2021, and Thor: Love and Thunder on November 5, 2021. Following these are Ms. Marvel, Moon Knight and She-Hulk. We bet that Harrington will play Moon Knight! Black Panther 2 has been scheduled for May 6, 2022.