Movies
Thor: Love And Thunder to Feature Korg in MAJOR Role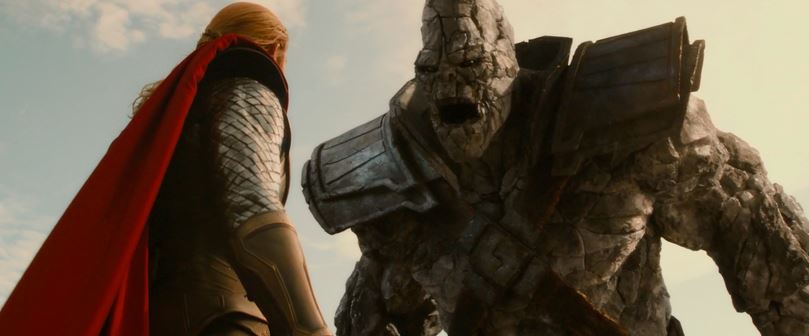 It was in the San Diego Comic Con that the fans were made known about Marvel Studios' plans to make a fourth Thor movie. The Thor 4 movie will be officially titled Thor: Love and Thunder and will feature Chris Hemsworth as the titular character and Jane Foster, who will become the new God of Thunder. Taika Watiti, who immortalized Thor with his Marvel directorial debut Thor: Ragnarok, is about to return to direct the fourth Thor movie. But he will not be just sitting behind the screens. A very popular character, that Watiti played on screen, Korg, is returning for a second time in the next solo Thor movie. And he will have a crucial role in this one unlike last time. Presenting – Thor: Love and Thunder to feature Korg in MAJOR role!!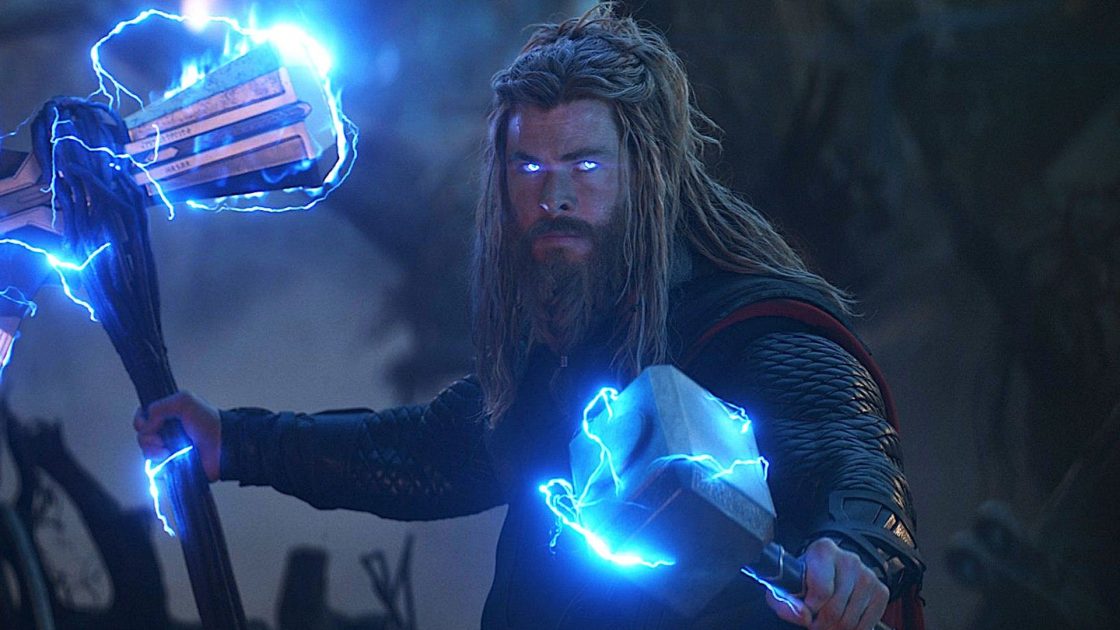 HN Entertainment, a premier channel that reveals on everything Hollywood and more, was last heard saying that Korg will not only be coming back but will be playing more than just a cog in the wheel this time. Korg will come back to help Thor and Jane Foster defeat bad guys but the amazing Kronan will not be alone. He will be helped by his lovable pal Miek. Turns out, both of them are making a comeback into the Marvel Cinematic Universe.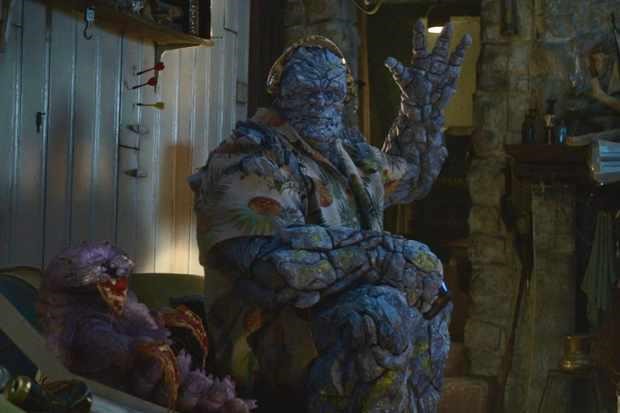 Korg and Miek were last seen in Avengers: Endgame. In New Asgard, a refuge for the surviving Asgardians that escaped the Mad Titan's onslaught at the beginning of Avengers: Infinity War, they then doubled up as Thor's gaming partners and drinking buddies, trying to stop noobmaster69 from making Thor go ballistic. Their return will actually provide some much needed comic relief in the Marvel Cinematic Universe after the last Avengers movie turned out to end on a very satisfying but dark and sorrowful note.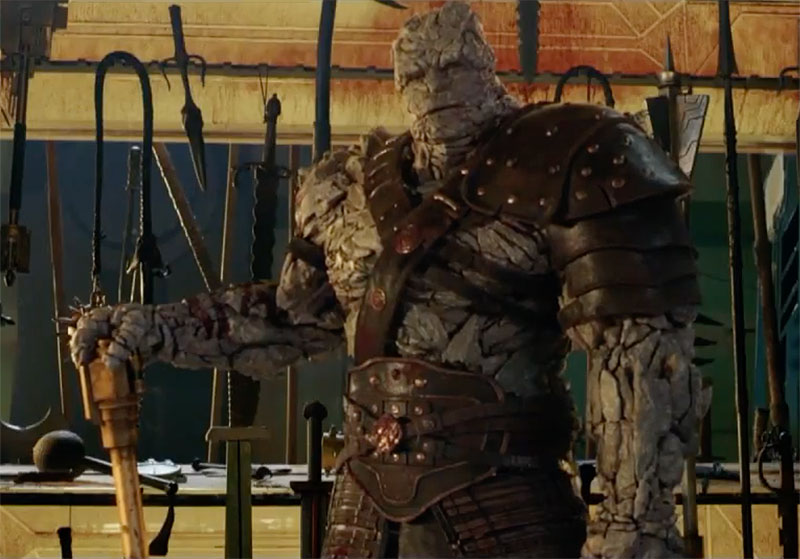 There is a lot on stake right now. Thor: Love and Thunder will be featuring several major actors that will most likely hog up most of the screen space. Can Korg even get the spotlight it so deserves? Or is HN entertainment just passing empty words around? Watiti certainly did a good job last time with Korg's role.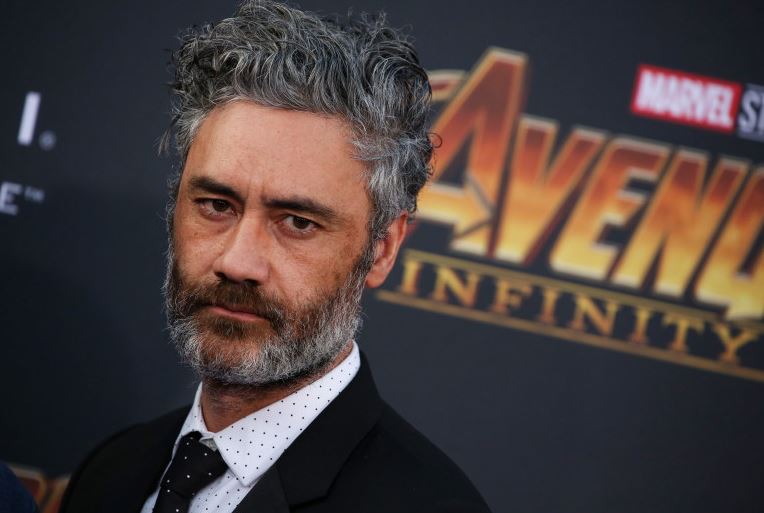 We will be more than happy take the saga of the revolution up a notch if he is given more screen space. But as of right now, we have to take this thing with a pinch of salt.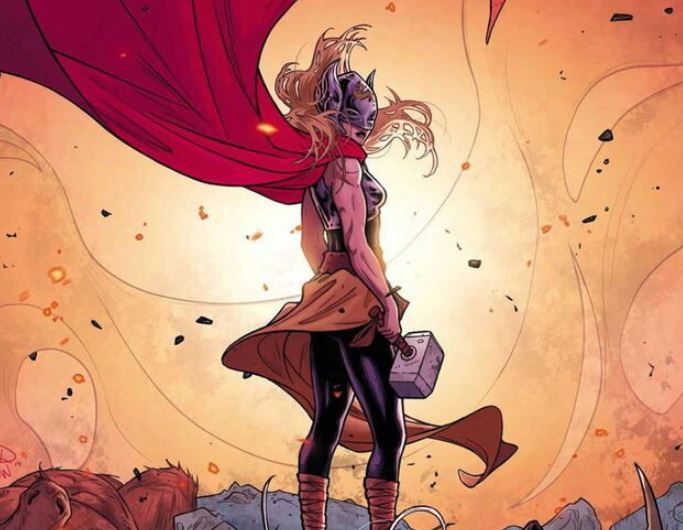 The biggest highlight of Thor: Love and Thunder will be Jane Foster for obvious reasons. It is for the first time Marvel is going to make a woman wield the Mjolnir hammer. Jane Foster will soon be worthy. She is already a hit in the comic books as the new Goddess of Thunder and has had many adventures ever since in the Marvel Comic Book Universe.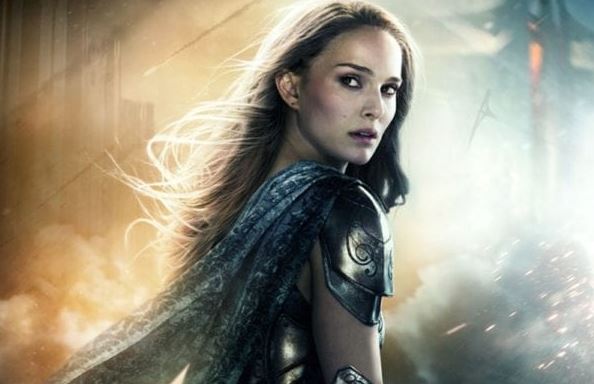 It will be good to see some comic book accuracy grace the Marvel Cinematic Universe for a change. We hope Taika Watiti redoes his magic like he did the last time and makes Thor: Love and Thunder another comic masterpiece. Korg, buddy, we will also be looking forward to see you shine. Long live the revolution!!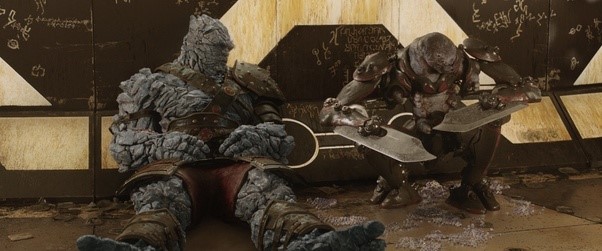 Korg and Miek first appeared in the third Thor movie, Thor: Ragnarok. The official film synopsis for the movie reads: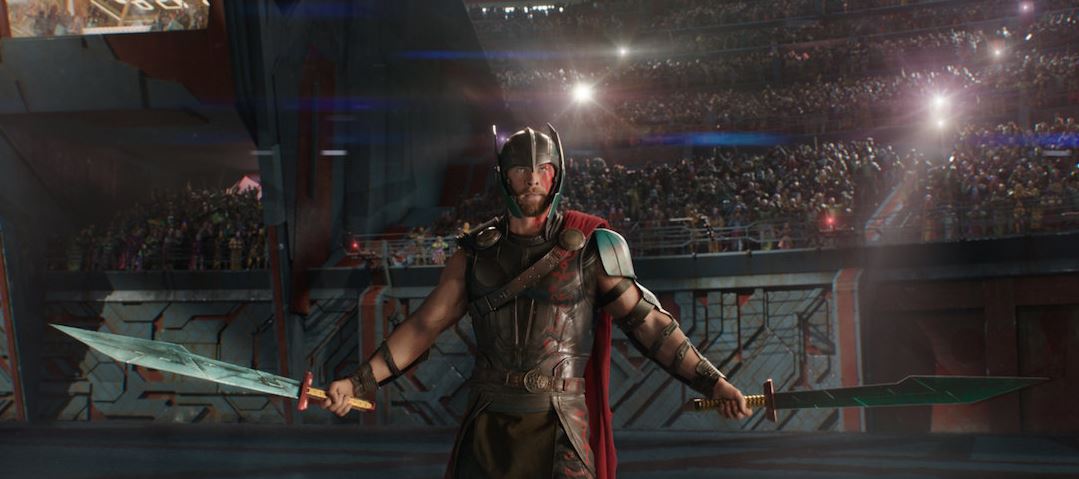 Imprisoned on the other side of the universe, the mighty Thor finds himself in a deadly gladiatorial contest that pits him against the Hulk, his former ally and fellow Avenger. Thor's quest for survival leads him in a race against time to prevent the all-powerful Hela from destroying his home world and the Asgardian civilization.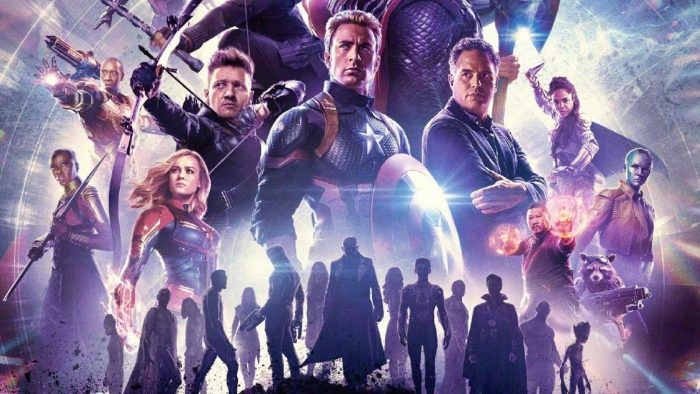 Korg and Miek last appeared in Avengers: Endgame. Avengers: Endgame released on the 26th of April, 2019. The official film synopsis of the movie has been released and it states:
"After the devastating events of Avengers: Infinity War, the universe is in ruins due to the efforts of the Mad Titan, Thanos. With the help of remaining allies, the Avengers must assemble once more in order to undo Thanos' actions and restore order to the universe once and for all, no matter what consequences may be in store."