Movies
Avengers: Endgame Super Bowl TV Spot – Breakdown & Everything You Missed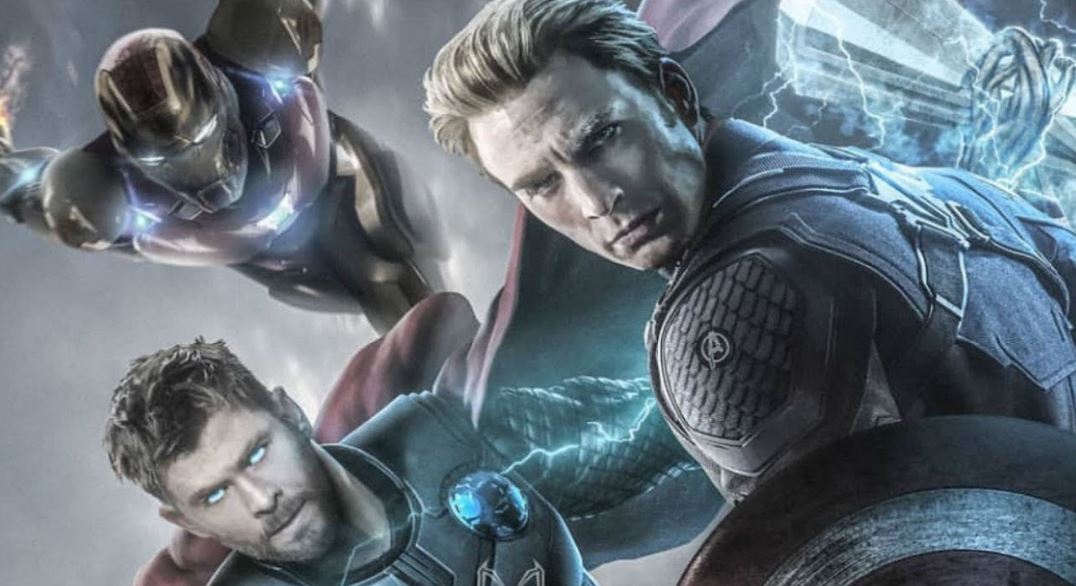 It was about damn time that we got something new as a part of the Avengers: Endgame marketing campaign. Kevin Feige confirmed that the marketing of this film will only mostly consist of footage from the first 20-30 minutes of the film, and that was surely followed by the Avengers: Endgame Super Bowl TV Spot.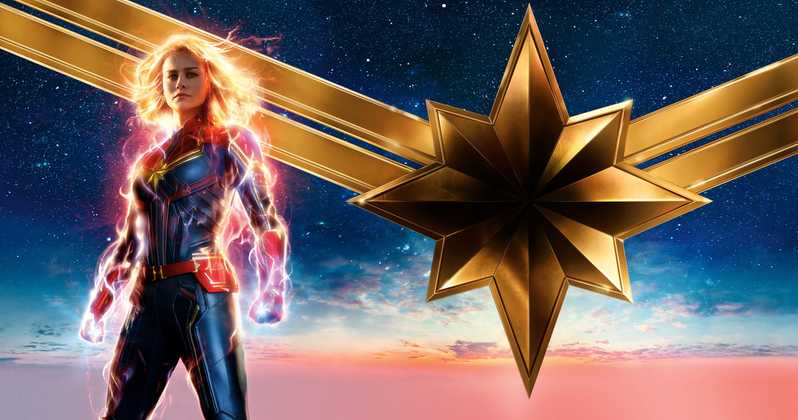 Disney released three spots including one for Toy Story 4 and one for Captain Marvel, but the one that everyone wanted to see was for Avengers: Endgame. So here's the spot, if you've not seen it:
The spot begins by paying homage to every character that either died or dusted. We see shots of previous movies showing those characters which start with The Wasp from the first Ant-Man movie, Nick Fury from the first Avengers movie, Spider-Man from his first Civil War appearance, Doctor Strange from the first film, Falcon in his new suit from Civil War, Scarlet Witch from Avengers: Infinity War, the shot of Guardians assembling for the first time, T'Challa from Black Panther, Winter Soldier from Captain America 2 & Vision from Age of Ultron.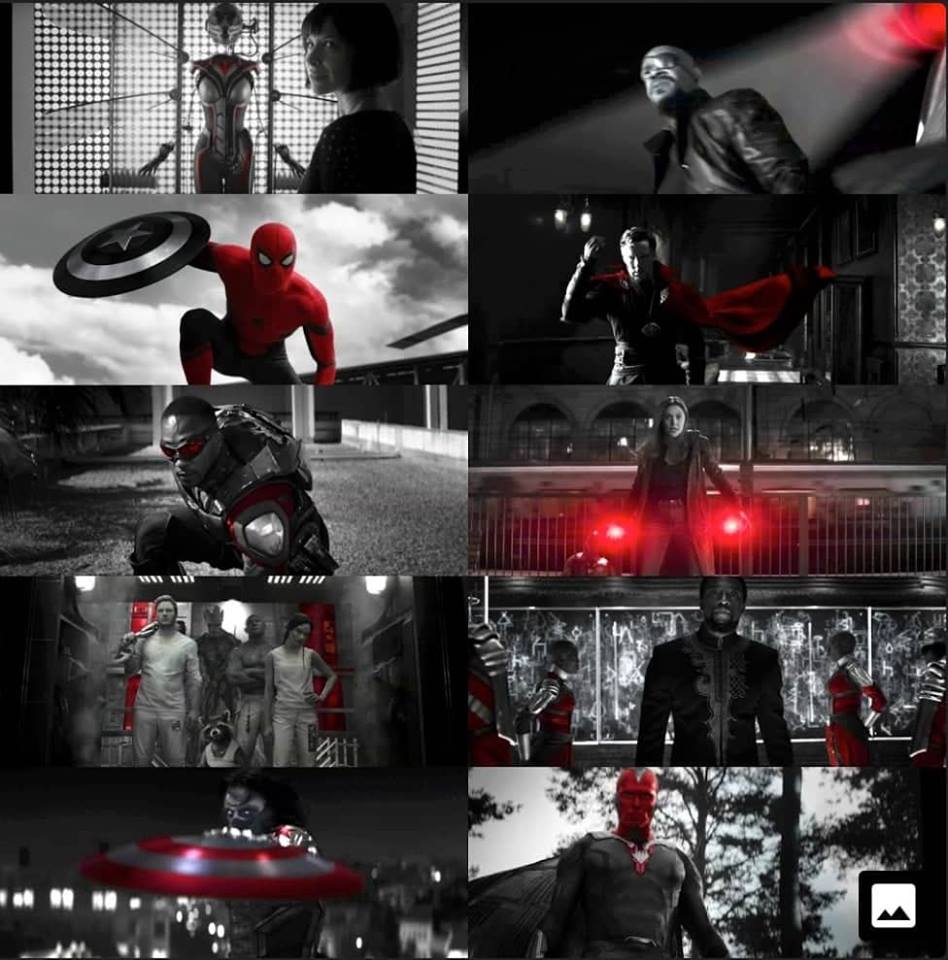 What's consistent in all these scenes is the color pallet used, i.e. Red and Black. So if you're wondering why this specific moment is chosen to pay homage to all these characters is just because the color theme could be highlighted pretty well, and these were more or less the moments that first defined these characters as who they really are. This color theme was chosen to match the new darker Marvel Stud10s Logo which is also Red and Black.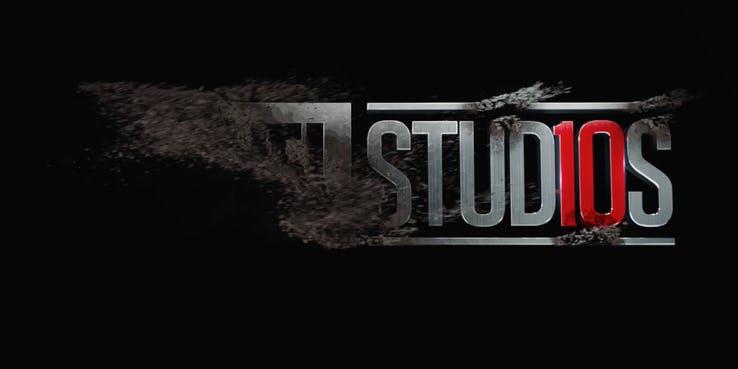 Then we see a dark desolate look at how the world has been coping up ever since the Snap. We get long shots of Manhattan, a Baseball stadium (teasing the Super Bowl spot) and Statue of Liberty. Around the Statue of Liberty we see lots and lots of boats and ships or sort of collected after the ones who rode them vanished out of nowhere or it could actually be a sanctuary or some kind of safe haven.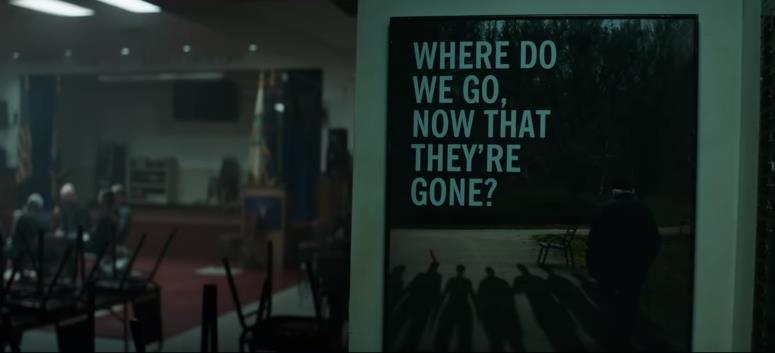 Steve Rogers is seen being a part of a Support Group, which is probably to help people cope with the Loss that they've suffered when the people that they loved went missing. What's interesting is that Steve has started to appear in public once again, and the accords are not after him as of now.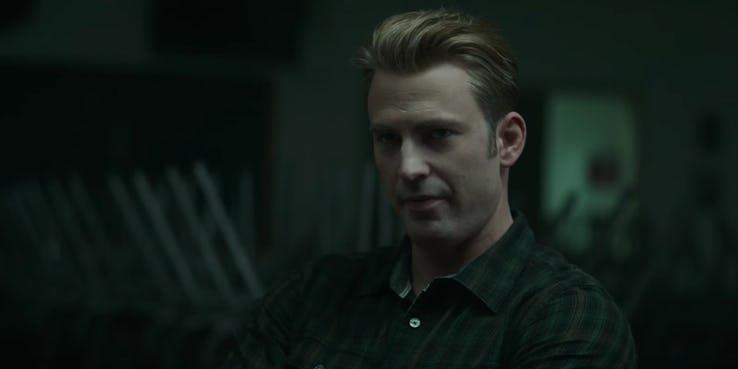 We'd probably see so many people throughout the world seeking refuge in search of a place where they could go and belong. The spot is being narrated by Steve Rogers, who says – Some People move on, but not us…..Not Us. Now, this statement is a hint at how the world has been reacting to the snap. Some people have moved on, some blame the Avengers for what happened, while some people would be blaming aliens.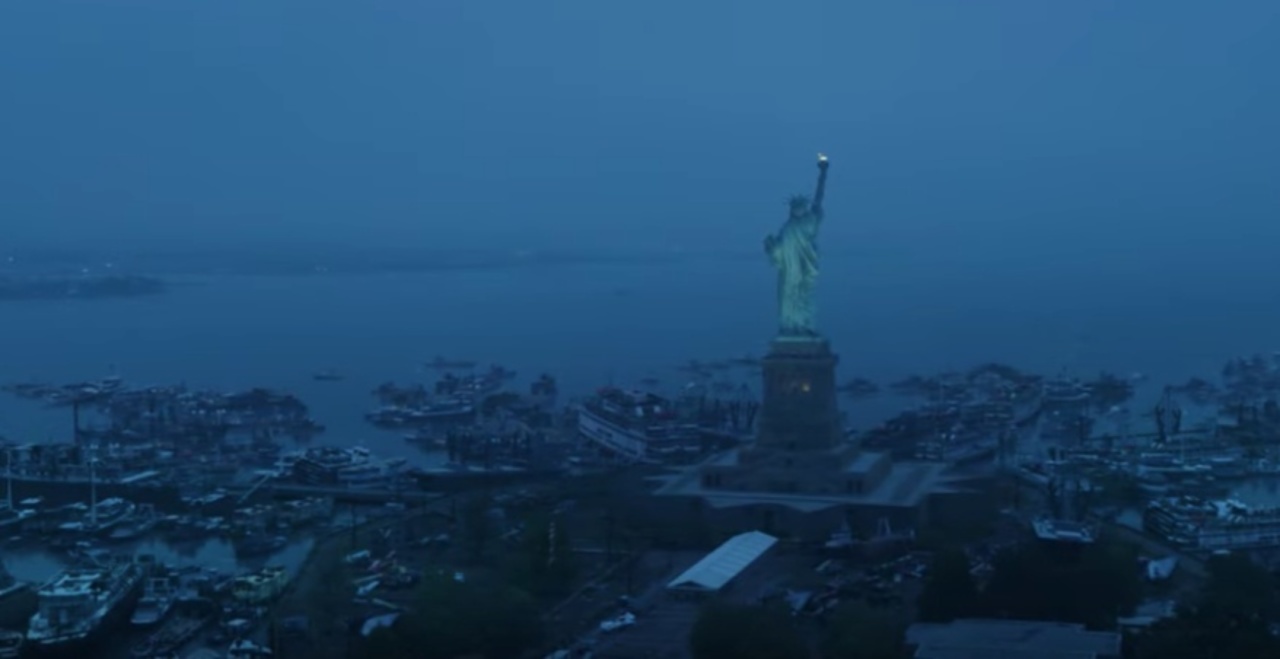 Religious people could believe that this might have been an act of God, but the Avengers have certainly not moved on. They're still willing to fight and change this world to what it was, because now it doesn't seem the one that could just forget, move on and agree with the "Balance" that Thanos brought in. The world now is nothing more than a barren Wasteland as that is what it feels like.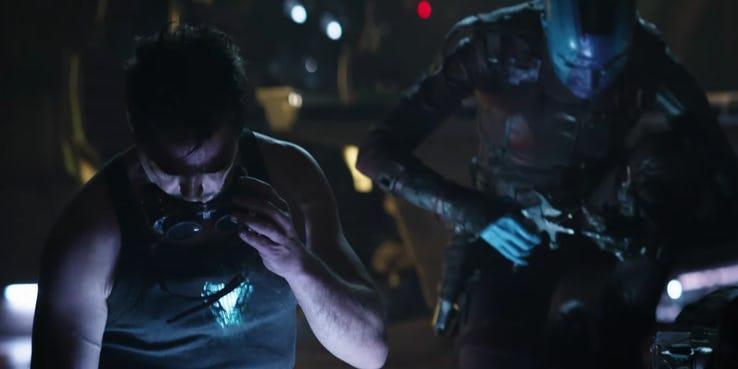 Next up we see Tony and Nebula working on something on the Benetar that will either help them to get back on Earth or probably help them survive being adrift in space. This scene confirms that Nebula and Tony are indeed together on the Benetar working as a team which is obvious. This scene cannot be from sometime later in the movie as it has to be the one in the beginning. Which also means that Nebula was there when Tony was recording a message for Pepper.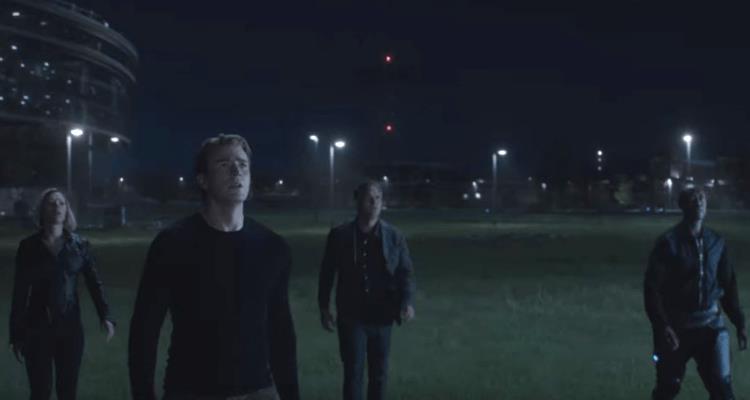 To follow this we get a scene with 4 of the Avengers walking out of HQ, looking towards the Sky at a ship or something else which is coming towards them. There seems to be someone edited out of this shot. It could either be Rocket or even Scott as it is confirmed that Scott was on their doorstep in the previous trailer, and he is seen suiting up with War Machine later in the spot.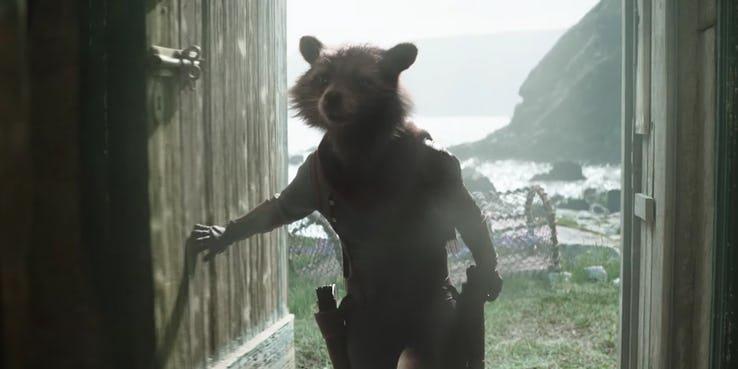 Then we get a look at Rocket wearing his new costume, which is believed to be a reference to his classic comic book suit. The color pattern could also suggest that he's wearing the Quantum Realm suit be we can't be sure. About his whereabouts, we don't know where he is. This could be Wakanda, or any part of the world. This could be the same place where Thor is seen later in the trailer.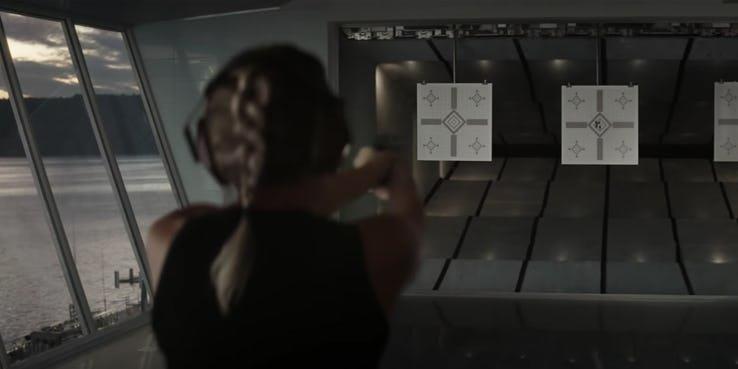 We see Black Widow practicing her marksmen ship, but what this scene confirms is that she has her longer braided hair, which means that there is a decent amount of time leap in the story, probably months or even a year.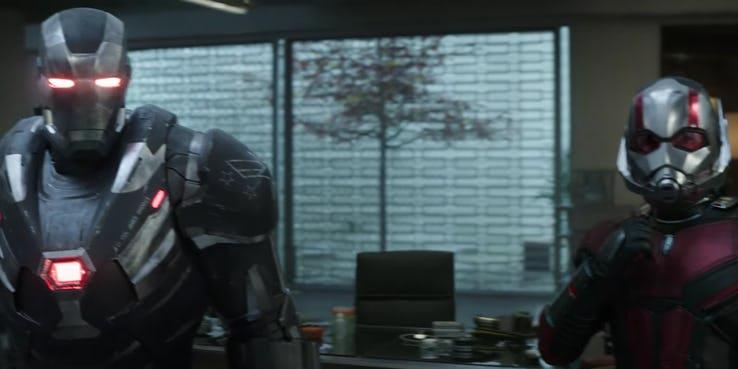 As mentioned above, we get a look at Ant-Man and War Machine suiting up. This is the first look at War Machine's new suit that he will be sporting in the film. It is similar to the leaked concept arts that we have seen till now. Rhodey does seem to have a much bigger role in this film, than he's had in his entire MCU run. Probably because his storyline is coming to an end.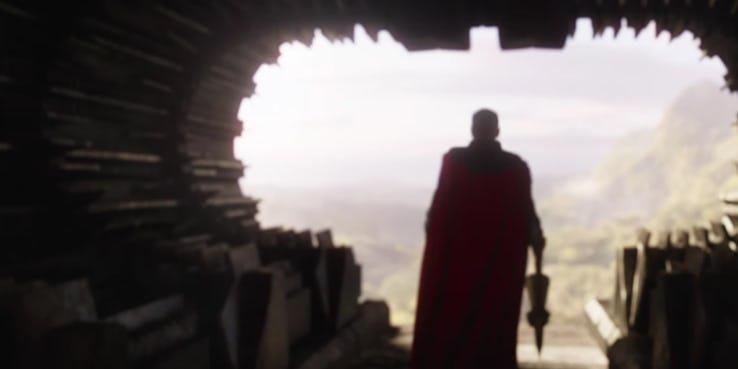 We get a look at Thor fully suited up and there's the mighty Stormbreaker. But what's interesting is the location that he is in. It does seem that he is either getting out in the Wakandan jungle, or this could also be the place where Thanos is. If that's the case then we can only wish that this time he does go for the head.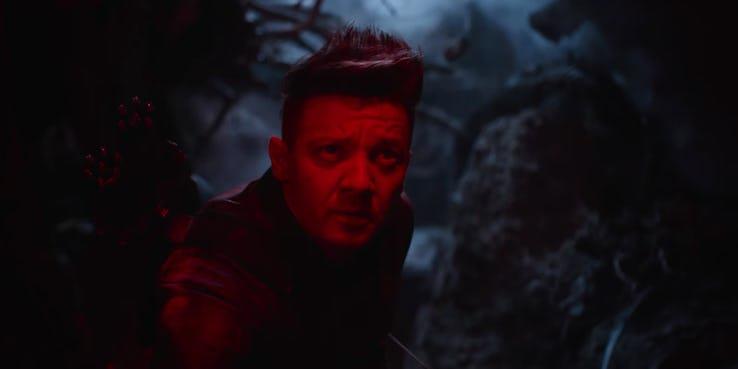 Then we finally get another look at Jeremy Renner's Hawkeye aka Ronin, who has the funkiest look we've ever seen Hawkeye sport in an MCU movie. Now he still seems to be dressed as Ronin but we see the quiver full of arrows which teased the old Hawkeye that we know of. We cannot be sure of his location, but he seems to be in a place where a big battle has probably taken place and there's a lot of wreckage all around.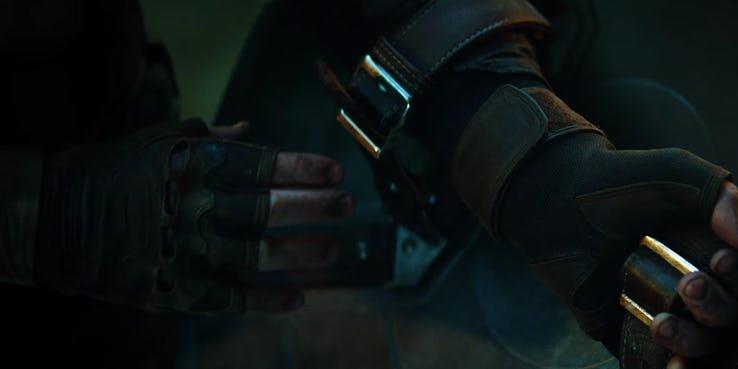 Captain America finally gets his Shield back after he abandoned it in Civil War. Here we see him gear up for one last stand since he's sort of in a PTSD state, worn out of a long battle with his hands shaking, but he is about to give it all he has.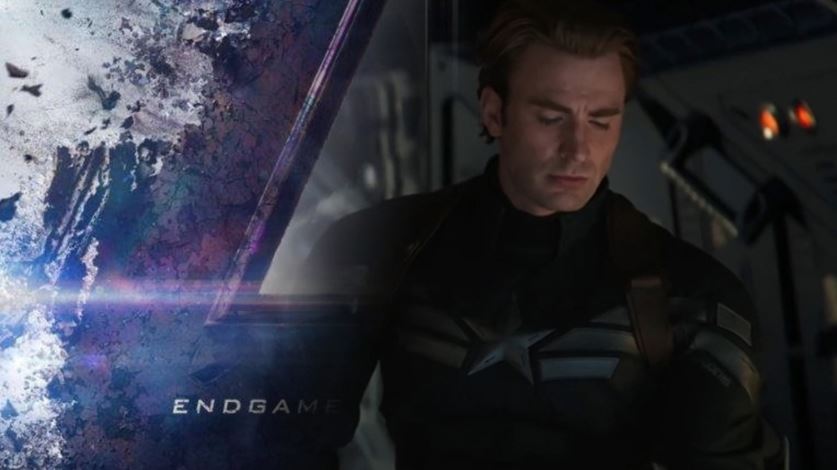 This could very well be the horrifying moment where Cap sacrifices his life. If you focus on the Shield, it is not the prototype version that we heard Happy Hogan talk about, and this is not even the one with modernized magnetic tech that pulls the Shield back. With straps on, this is a basic model of Captain America's Shield.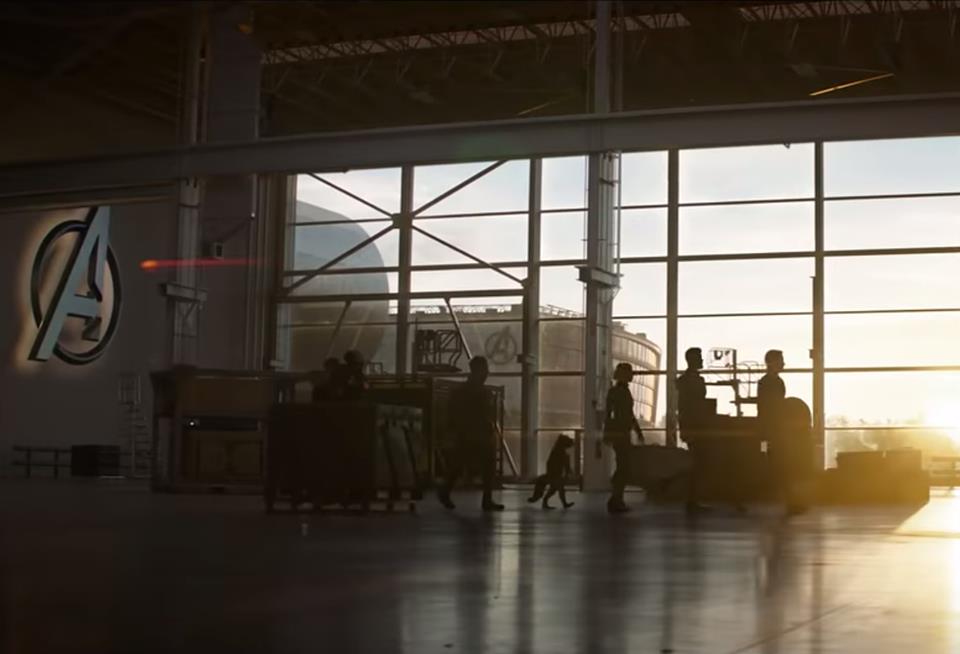 Then there's the final money shot of everyone that was alive and together at the end of Infinity War. We see the Avengers walking in a line all suited up ready for battle with Captain America leading the charge. Following him are Thor, Black Widow, Rocket, War machine and probably Banner. This last person could also be Ronin but we can't be sure whether he returns to the Avengers facility. If that mysterious individual is not Banner, then perhaps the trailer could have cut the Hulk out who could fill the gap between Scott and War Machine.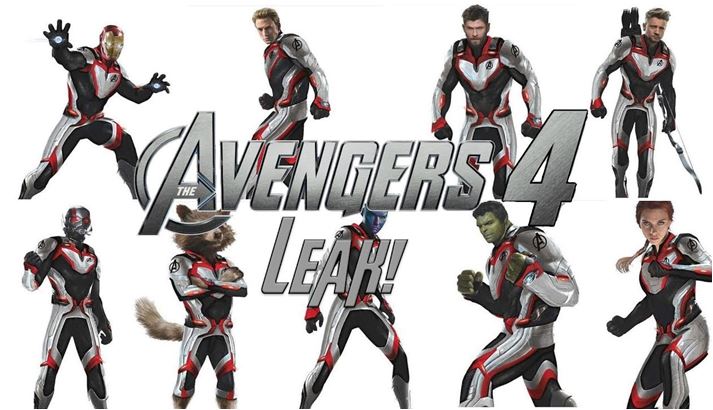 Another important aspect that people seem to believe here is that even the Avengers are all dark because of the sun shining from the opposite direction and we cannot see what they are wearing, this could very well be the scene where we see all of them dressed in the Quantum Realm suits.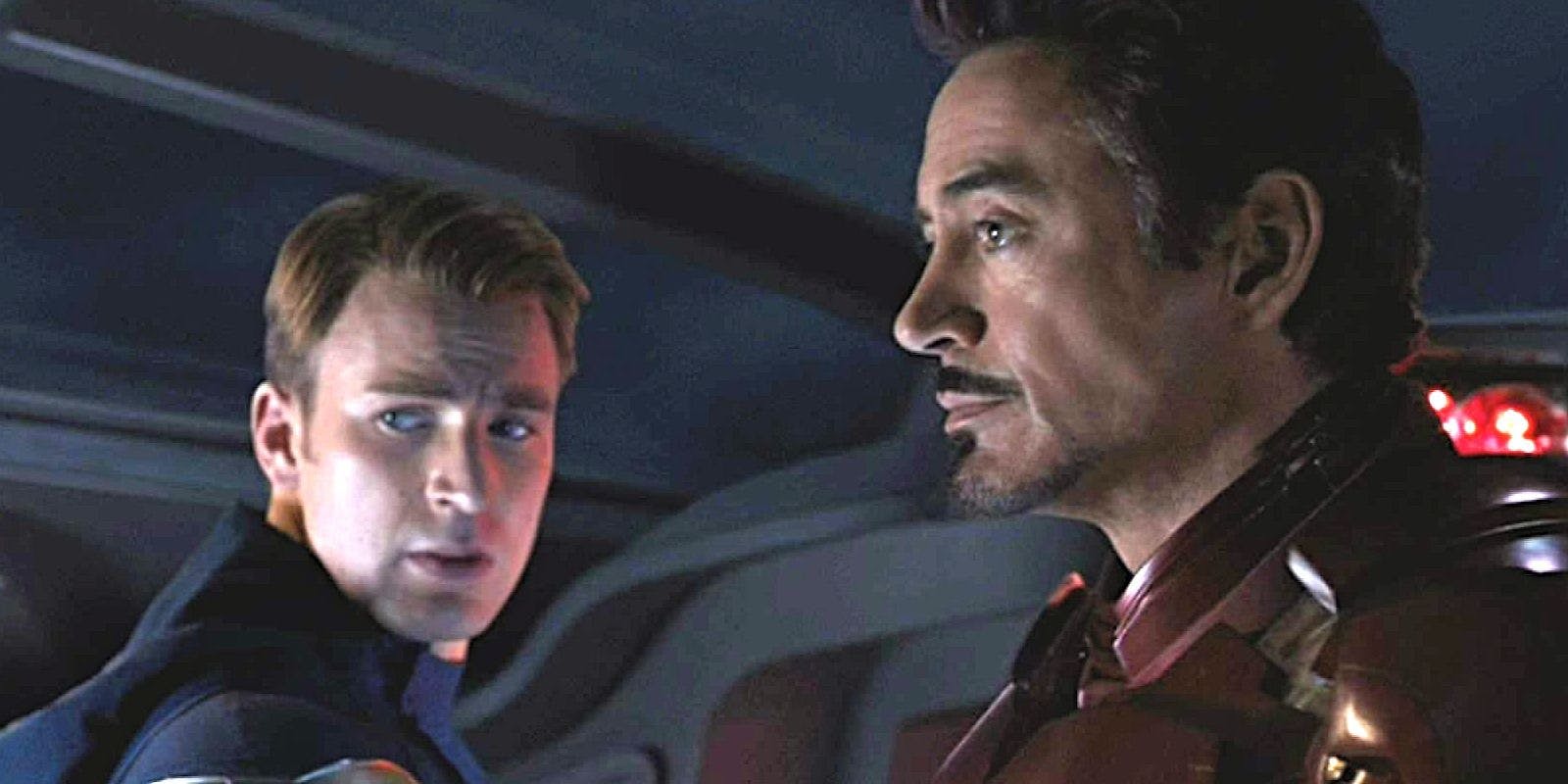 This might or might not be the case. If this is the case then probably Tony Stark is also missing from this montage and he would be walking ahead of Steve wearing the suit. The reason why I'm saying this is because he will come in handy in creating those suits. But it is most likely that that's not the case.