Movies
Avengers: Endgame – Captain America's New Motorbike And Super Quinjet Revealed
Avengers: Endgame is bringing in a visual spectacle that we are never going to forget. If you thought that Infinity War was big, wait till you see what Endgame has to offer. The marketing of this movie will not be revealing any big details of the film in the trailers, but the same is clearly not being followed by the merchandise sales. Toys and Merchandise are the biggest sources of leaks for any movie, and they have done their bit with Avengers: Endgame as well.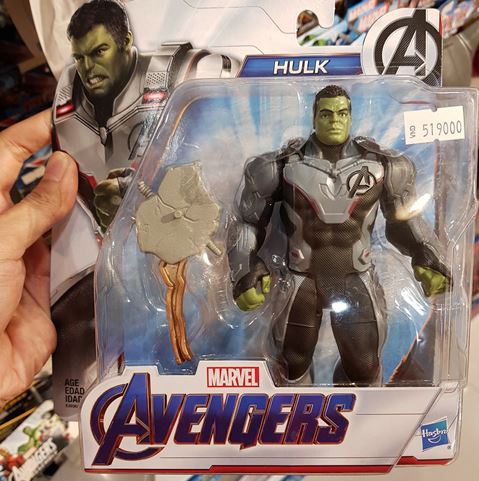 LEGO is usually the one that leaks some major details for the upcoming films due to their detailed toy sets which are mostly in line with the films. We mentioned that this time, LEGO wasn't the biggest culprit for the leaks but having said that we now realize that we came to a conclusion very soon. Till now, the leaks came from other action figures which revealed the Quantum Realm suits and a few weapons here and there, but now LEGO is living up to its status of being the biggest leaker.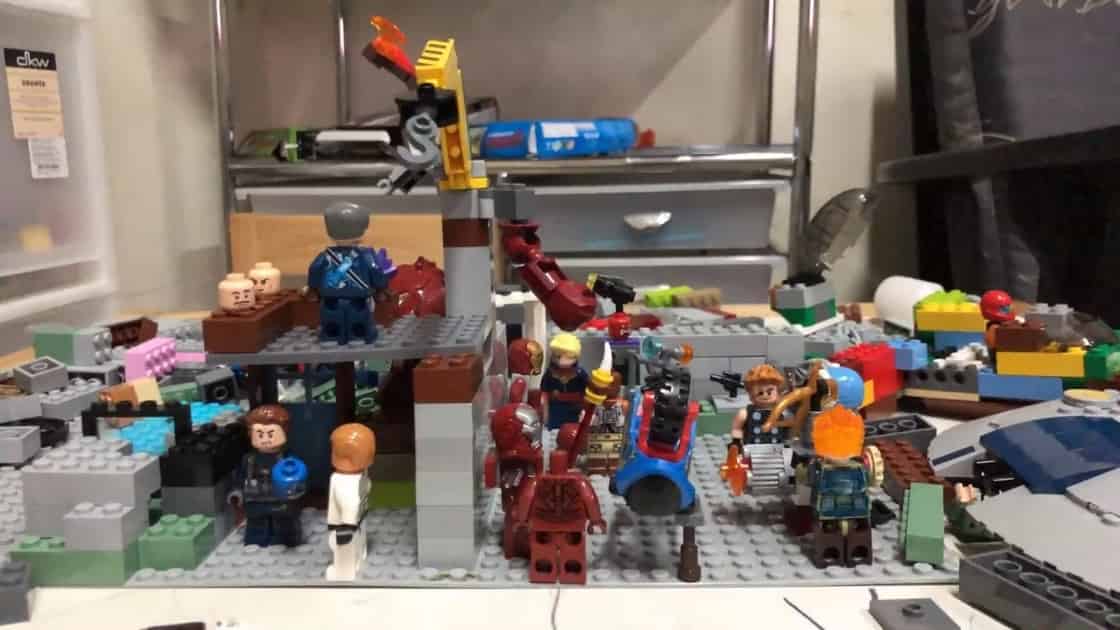 Earlier we got descriptions of 5 LEGO set pieces for Avengers: Endgame and now, three of those have made it online. Here are those descriptions:
Captain America: Attack of the Outrider (76123) for $20, 167 pieces
War Machine Crusher (76124) for $35, 362 pieces
Iron Man Armor Room (76125) for $60, 524 pieces
Avengers Super Quinjet (76126) for $80, 832 pieces
Battle of the Assembled Avengers (76131) for $100, 699 pieces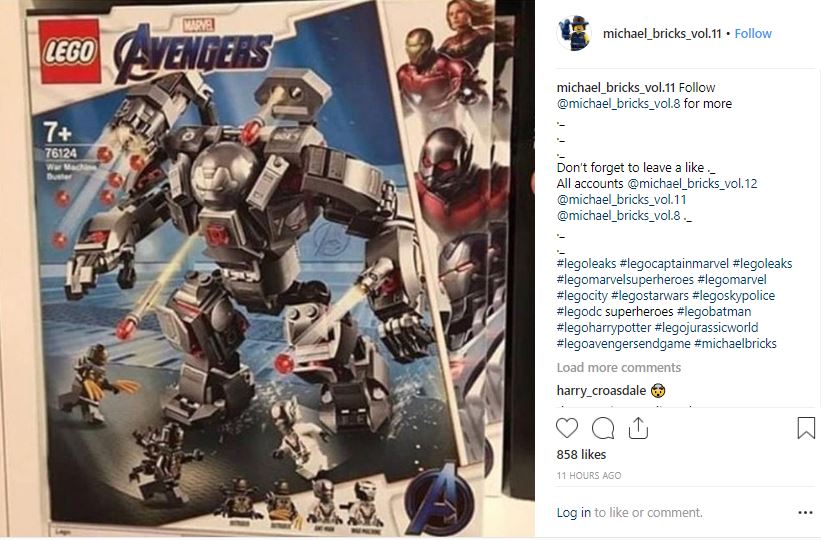 War Machine's big Hulkbuster-esk armor made it online, and according to these descriptions, it is called War Machine Crusher. But that's not it, we also get a look at Captain America: Attackof the Outrider and the Avengers Super Quinjet through the latest leak making its way online. Have a look: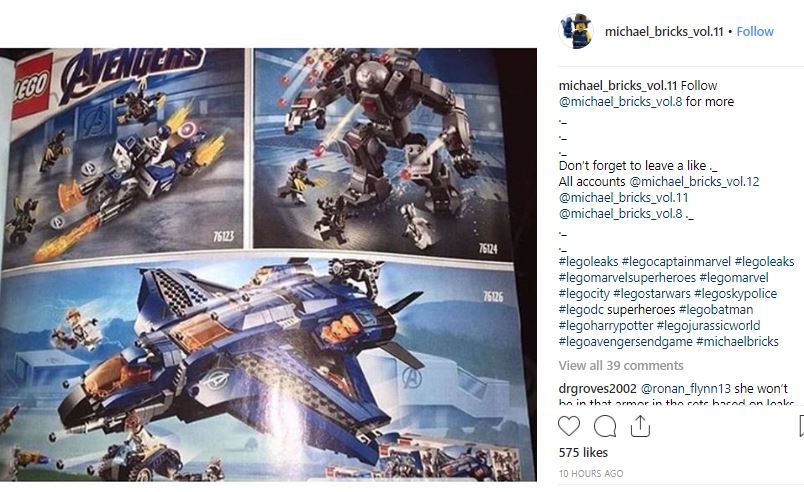 We already did the breakdown of War Machine Crusher which has the big suit of armor with massive weaponry along with Ant-Man in his Quantum Realm suit fighting against the Outriders. Now we will take on the Captain America set as it gives us a look at the enormous motorcycle that he will be getting. He is also taking on the Outriders here.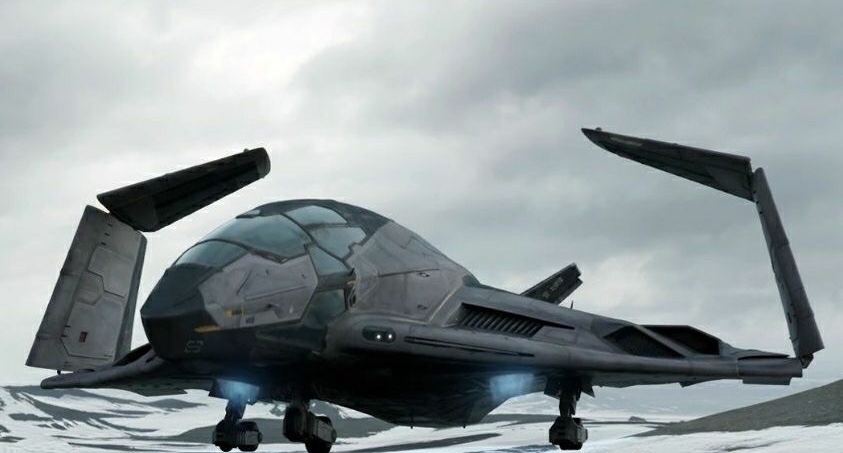 Moving on to the Super Quinjet, we have a big blue upgraded design, and there is a mystery pilot sitting in the cockpit, which could be anyone. It may be Ronin, probably anyone from the team. Along with the Quinjet we see Thor in his Quantum Realm suit having the Stormbreaker. Black Widow is also riding a motorbike, Rocket is also present and the Avengers are taking on what looks like Metal bots (Ultron?).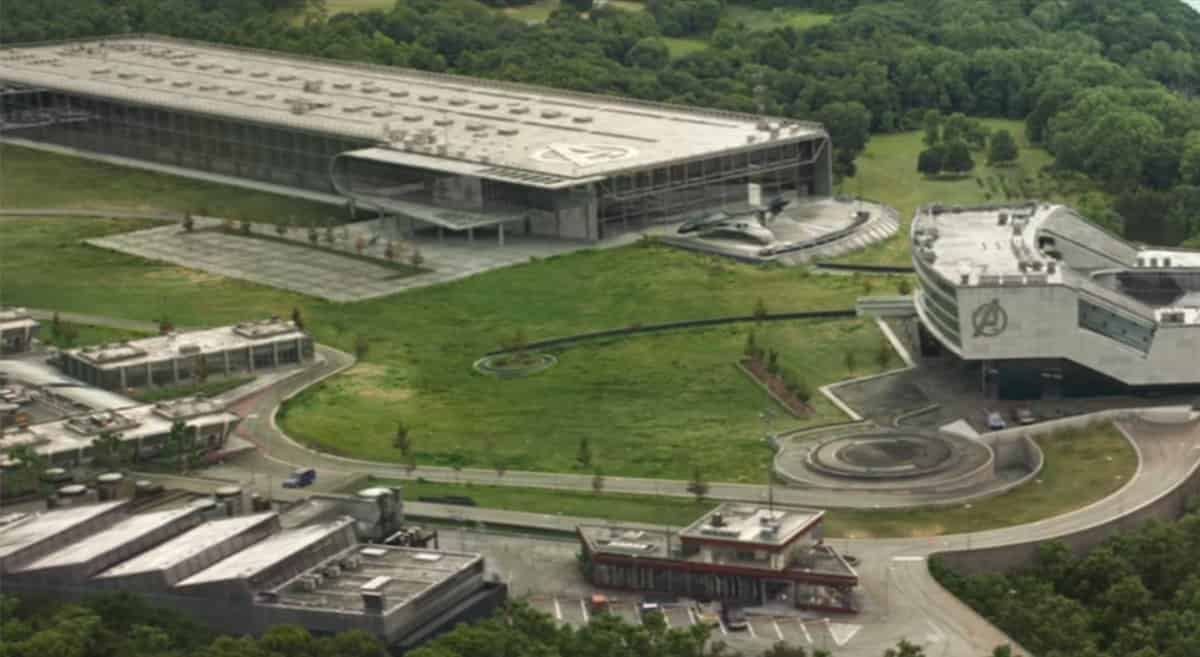 An amazing insight to take from this is that all this seems to be happening around the Avengers facility. So, we could guess that Thanos and his minions could actually take the fight to the home of Avengers yet again. This LEGO Set reveal increases the hype even more for us.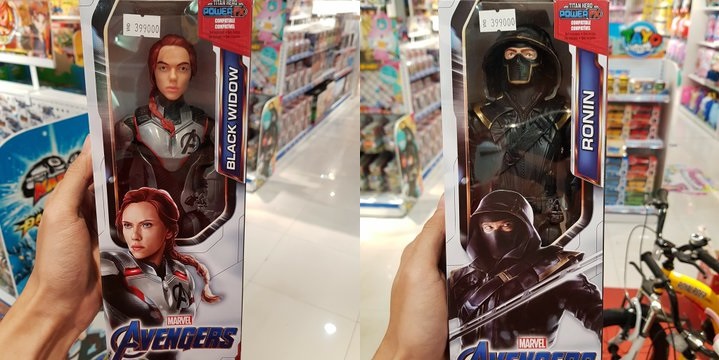 The Russos have mentioned that the Action Figure leaks aren't completely accurate, but they never really said that they are wrong. In the case of LEGO, these sets have been known to focus upon the proper detailing of the suits that they reveal, so we know that this suit will be there in the film.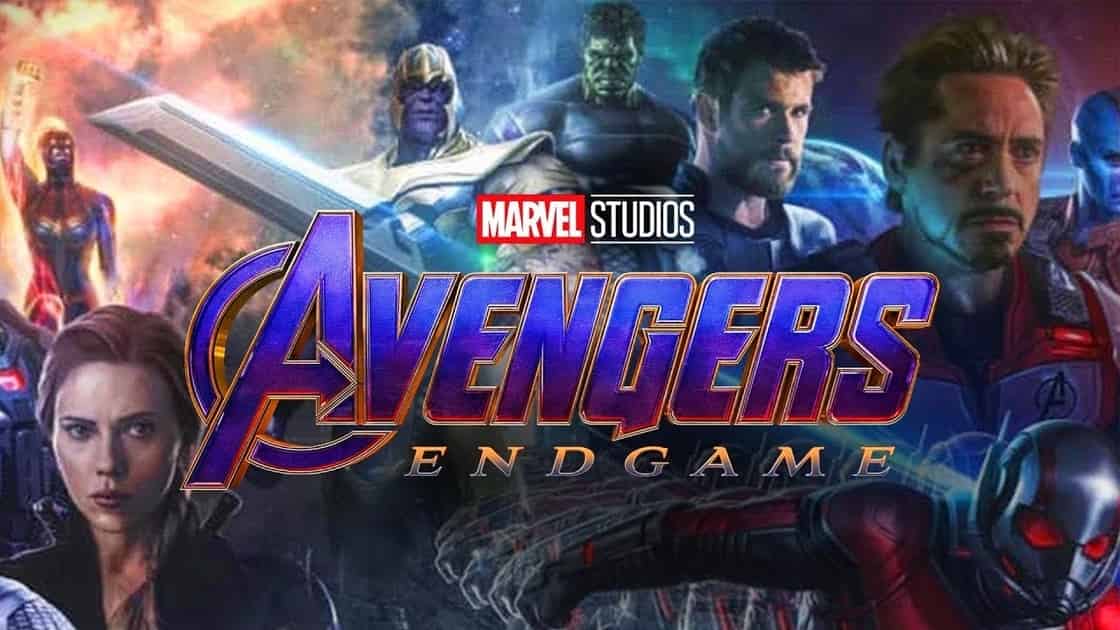 Directed by Joe & Anthony Russo, Avengers: Endgame will open on April 26, and it'll presumably star Robert Downey Jr., Chris Hemsworth, Mark Ruffalo, Chris Evans, Scarlett Johansson, Benedict Cumberbatch, Jeremy Renner Don Cheadle, Tom Holland, Chadwick Boseman, Paul Bettany, Tom Hiddleston, Idris Elba, Danai Gurira, Peter Dinklage, Benedict Wong, Elizabeth Olsen, Anthony Mackie, Sebastian Stan, Gwyneth Paltrow, Benicio del Toro, Josh Brolin, Pom Klementieff, Karen Gillan, Dave Bautista, Zoe Saldana, Vin Diesel, Bradley Cooper, Chris Pratt, Paul Rudd, Samuel L. Jackson, Cobie Smulders, Tessa Thompson, Evangeline Lilly, Aaron Taylor Johnson, Cate Blanchett, Michelle Pfeiffer, Michael Douglas, Tilda Swinton, Jeff Goldblum, Katherine Langford, Stellan Skarsgard and Brie Larson.