Movies
Aquaman Swims Past The Domestic Collection of Suicide Squad As Well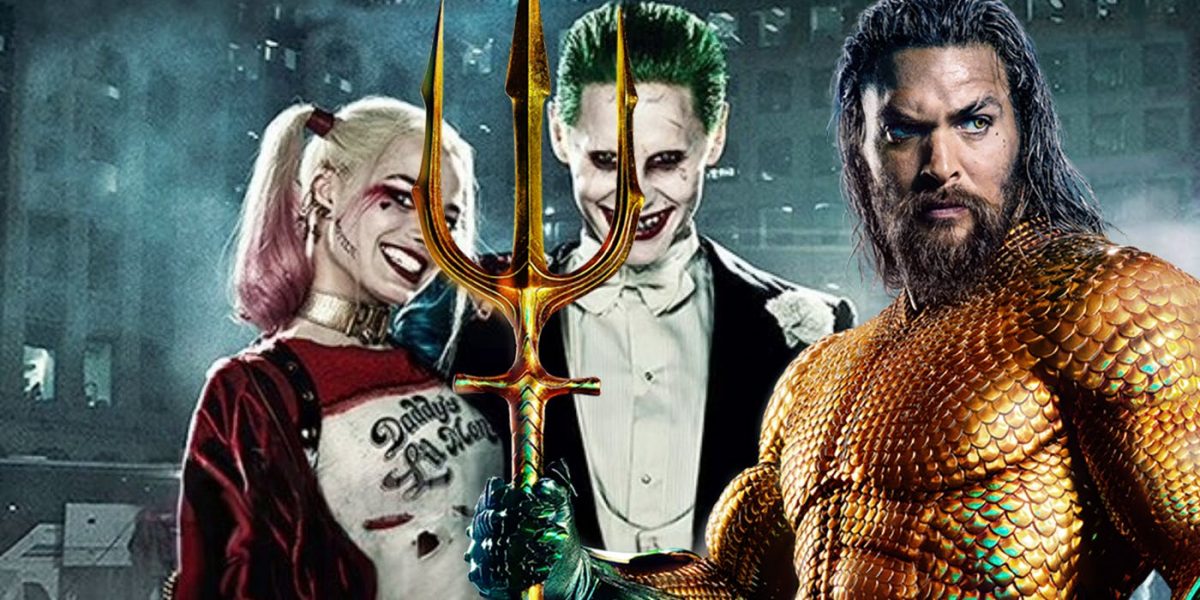 Aquaman has mercilessly washed away the domestic collection record of Suicide Squad and it seems like the movie is on the way to break some more records down the line as there are no signs of this movie slowing down at the domestic box-office.
No wonder, the films which are in the target of the trident are having a dry throat. The movie has skipped passing Deadpool 2 already and Suicide Squad is the latest movie to have been beaten by the Protector of the Deep very swiftly.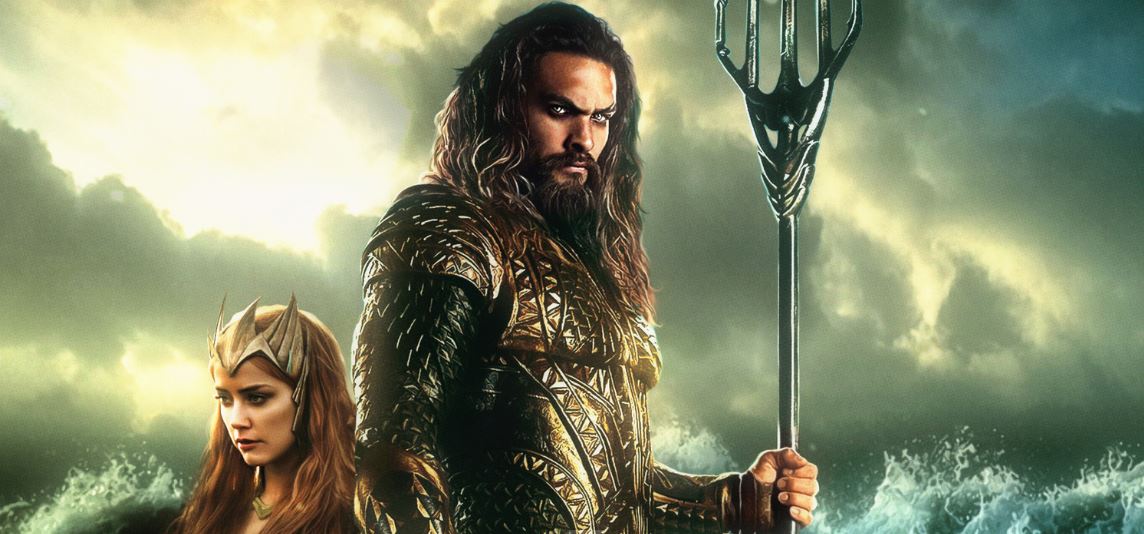 Well, it has been revealed by Gitesh Pandya, who is the editor and founder of BoxOfficeGuru.com, that the movie directed by James Wan is going to climb some more spots in this month as it is doing tremendously well in the domestic market.
The movie has finished its 7th successful week with a sum of $6.5 million which is higher than the projected one ($5 million), because of which the total collection sum of the movie has touched the mark of $325.2 million which is quite higher than the collection of Suicide Squad in the domestic market. Here's what Pandya tweeted: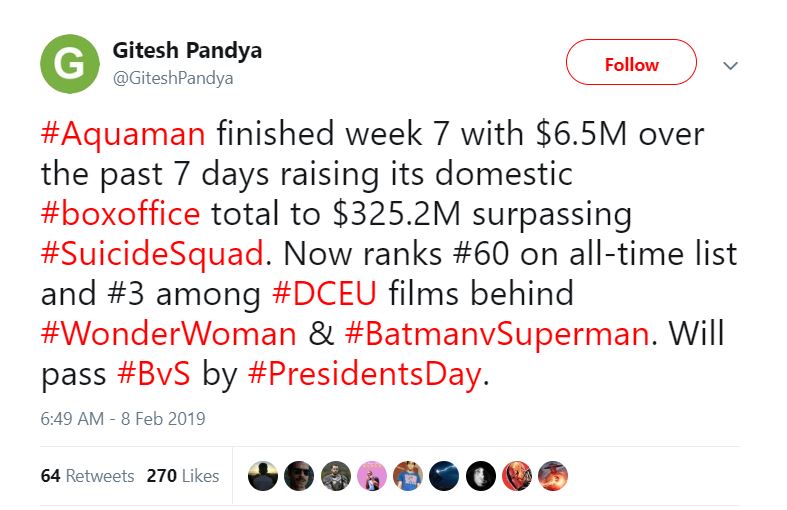 Now, the movie is on the #60th spot in the list of all-time highest grossing movies at the domestic level. Also, the movie is on the #3 spot in the list of DCEU films, just behind the two gigantic successful movies, Wonder Woman & Batman v Superman: Dawn of Justice. But, there are predictions that if the movie will keep the same pace then it'll soon skip pass even Batman v Superman also by the PresidentsDay.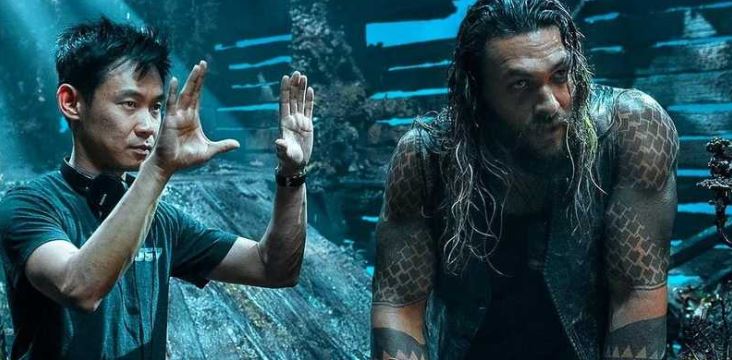 Well, Aquaman is doing really great in North America and there are chances that this movie is going to break all the non-existing expectations of the people and fans by delivering another big sum in the coming weeks. The synopsis of the movie is down below for the people who haven't watched it yet: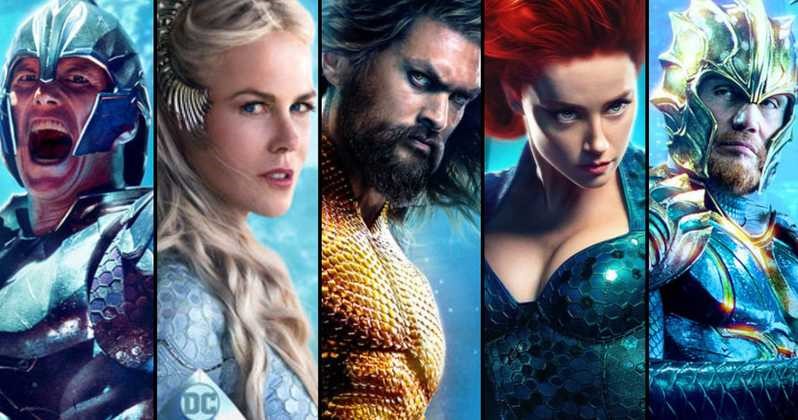 "From Warner Bros. Pictures and director, James Wan comes an action-packed adventure that spans the vast, visually breathtaking underwater world of the seven seas, "Aquaman," starring Jason Momoa in the title role. The film reveals the origin story of half-human, half-Atlantean Arthur Curry and takes him on the journey of his lifetime—one that will not only force him to face who he really is but to discover if he is worthy of who he was born to be… a king."