Movies
Avengers: Endgame – First Look at Valkyrie Revealed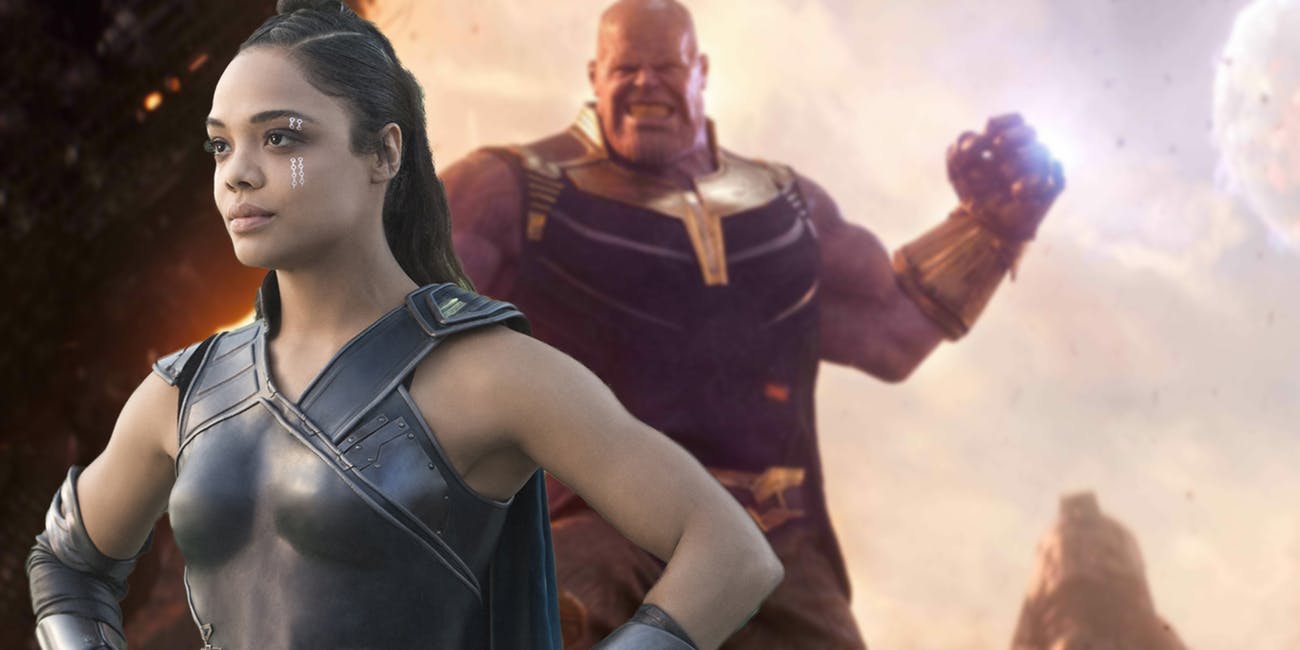 One of the Avengers: Infinity War mysteries that Avengers: Endgame has to solve is the whereabouts of Valkyrie, Korg and half (or probably a quarter of) the Asgardian population that was on Thor's ship. Endgame creatives Christopher Markus and Stephen McFeely and Joe & Anthony Russo confirmed that Valkyrie escaped the Grandmaster's ship when Thanos attacked, and she probably took Korg, Miek and the other Asgardians along with her.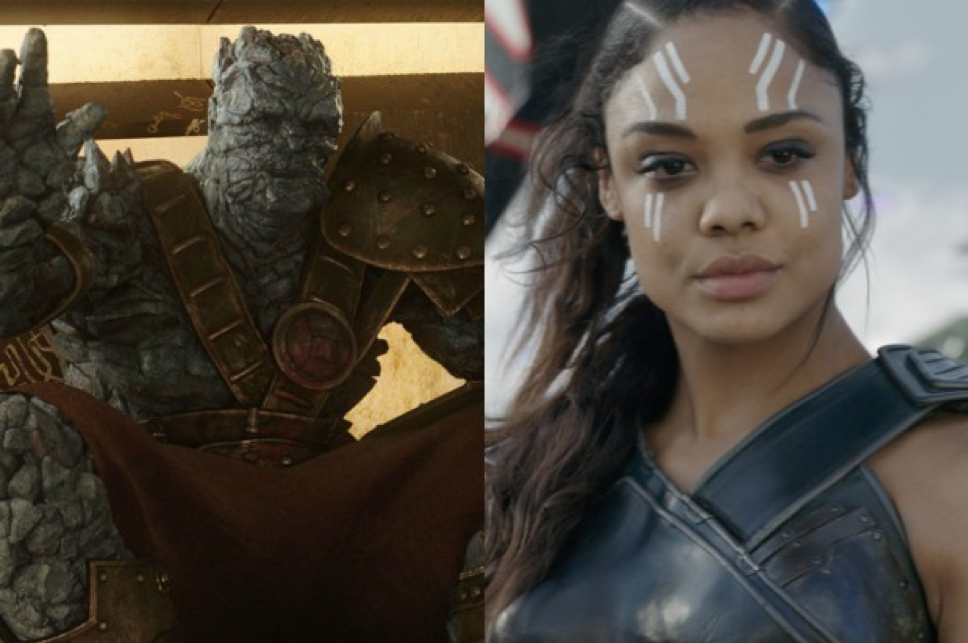 It is confirmed that she will make her return in the upcoming Avengers film, reteaming up with Thor, but we don't have confirmation for Korg, who by all means is surely one of the best MCU characters ever created. Taika Waititi was seen hanging out with the cast members present during the Avengers: Endgame reshoots that happened back around October 2018, and since he plays Korg himself, we could believe that Korg will also be making his return.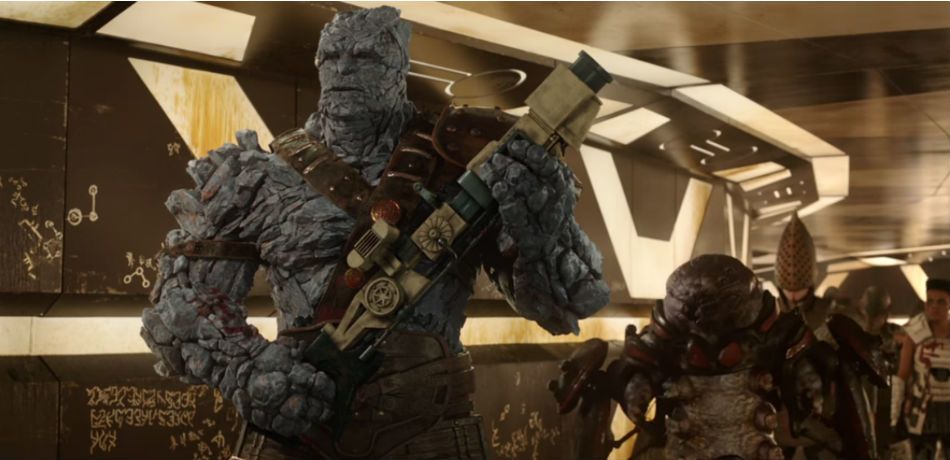 The question that we have for Korg is whether he survived the Decimation event or not. Infinity War writers did tell us to pray for Korg, which was taken as a hint that Korg was disintegrated. But all the disintegrated characters will be making a return in the film somehow, so we could Korg to show up and start another revolution along with the Avengers.
Moving ahead of Korg, let's focus on what's confirmed. Tessa Thomson's Valkyrie will be coming back and we have got the first look at her suit through a new Toy Leak. Apparently, Valkyrie will also be getting a new suit which similar to the one she wore in Thor: Ragnarok, but the color theme is more of White and Gold this time around. Have a look at the new Valkyrie Action figure: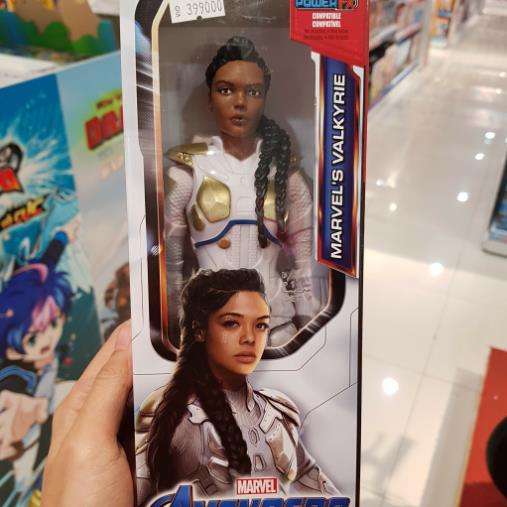 Perhaps the suit may be the same as we saw in Thor Ragnarok, but transitioning it to the action figure could have increased the white overall. Nonetheless, it will go well with the Quantum Realm suits of other Avengers, and so Valkyrie will not be getting one of those surely. Apart from Valkyrie, we also have action figures of Rocket wearing his Quantum Realm suit, and Star-Lord, who is wearing the same suit he wore during Infinity War.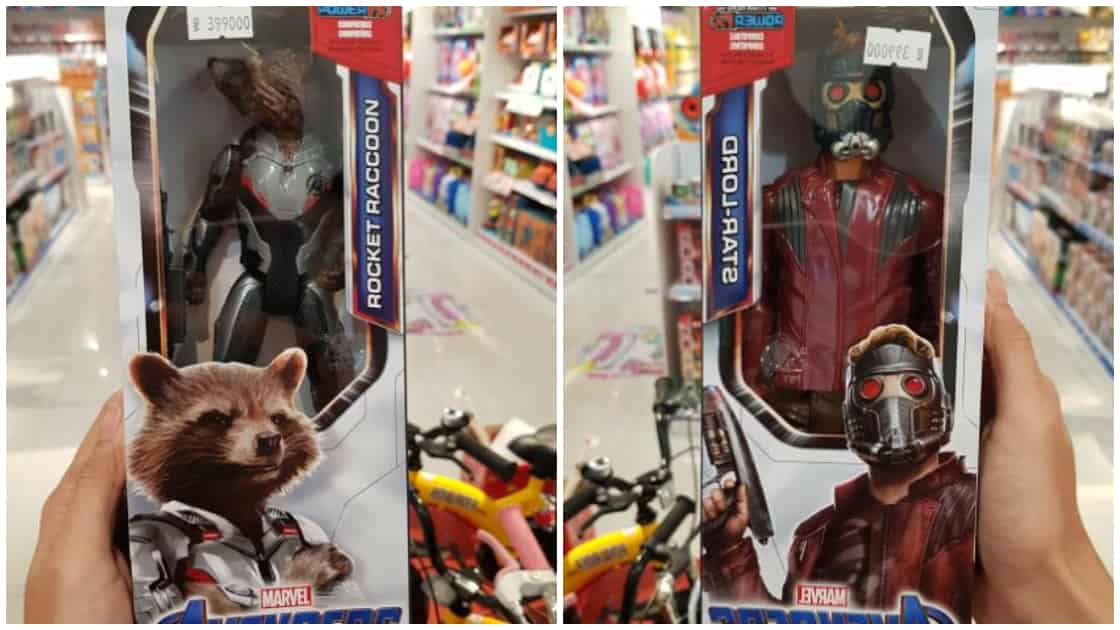 There's certainly some mystery that surrounds Valkyrie's reemergence into the plot, as we don't know how she will be brought back into the thick of things. It is suspected that Rocket, Thor, and Valkyrie will form a new trio and go on another side mission involving the cathedral we saw during Avengers: Age of Ultron, but let's see what really happens.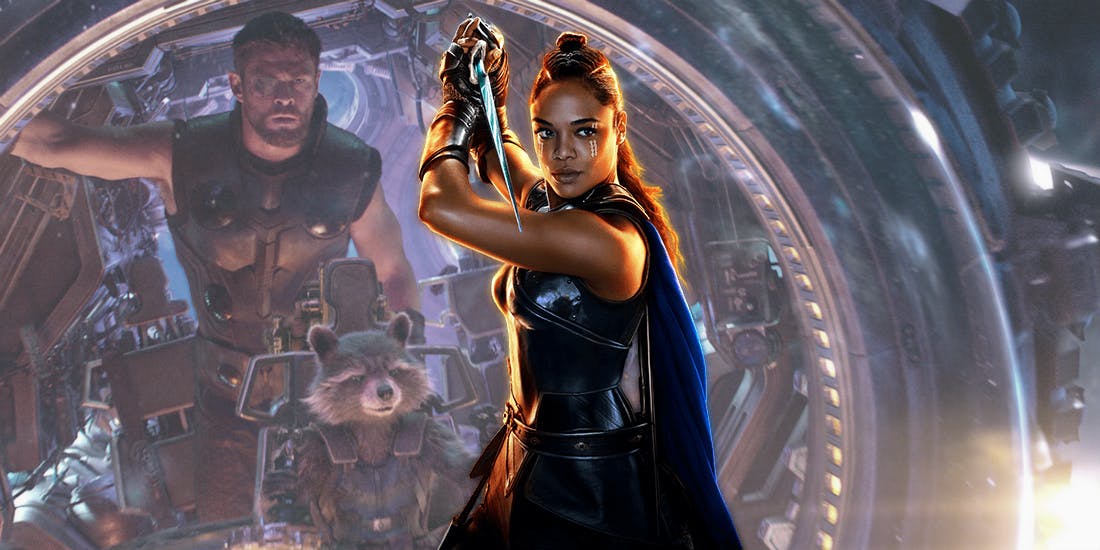 Tessa Thompson talked about her character, and based on what she says, we get a hint that she will be having some surprising interactions in the film. She was asked who she'd like to team up with, and here's what she said:
"I mean, Okoye is pretty cool. I mean, I bow down to her! Valkyrie would just be like 'Sis! My long lost sis!' Just because she's like, you know, the leader of the Valkyrie of Wakanda. So that would be exciting. Obviously, it'd be so cool to team up with Black Widow, as Scarlett Johansson is sort of OG superhero. Both [Okoye and Black Widow]. Or just the three of us over lunch.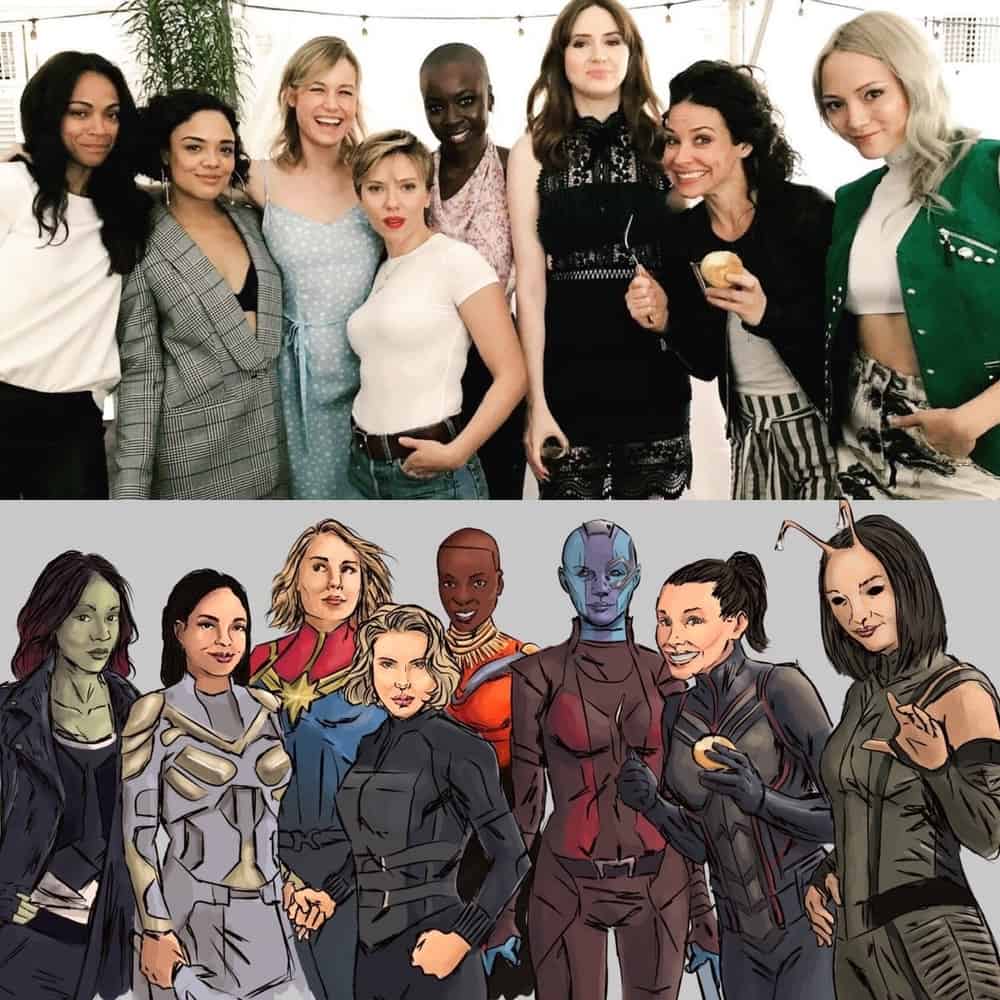 I think it'd be fun to see her on Earth. I think it would be fun to see her in more unexpected team-ups, because she has such a sort of brash, particular personality. It'd be funny to see her in the MCU, seeing who she gets along with, who she maybe doesn't get along with. I think the possibilities are wide open."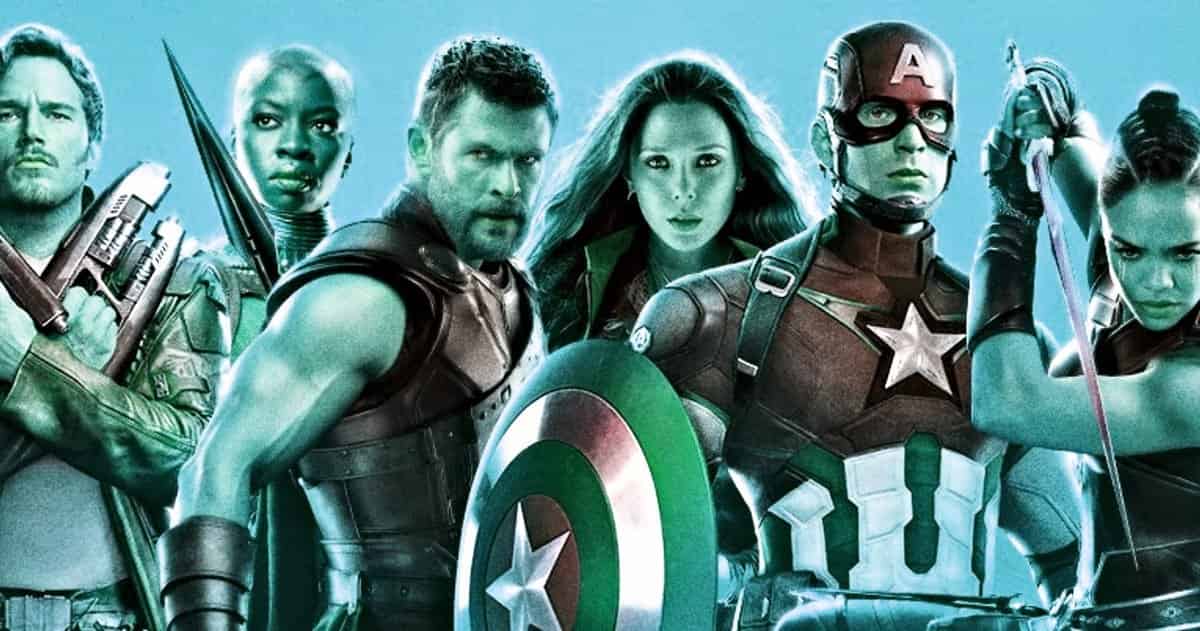 Thompson is the one who pitched the idea of an all-Female Superhero movie and let's see what Marvel does with that. Directed by Joe & Anthony Russo, Avengers: Endgame will open on April 26. Here's the official Synopsis: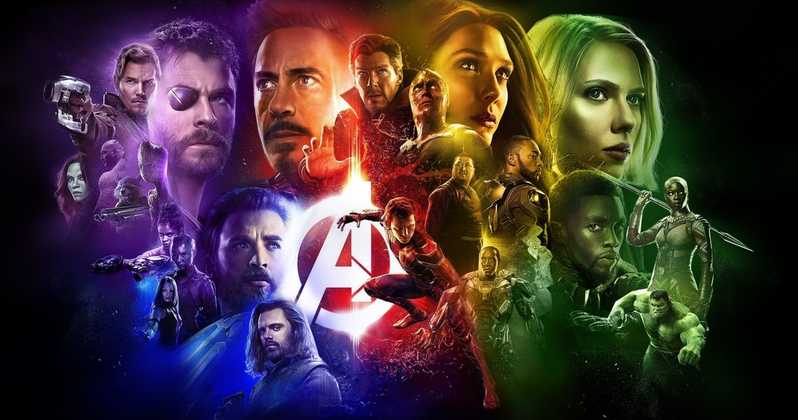 "Adrift in space with no food or water, Tony Stark sends a message to Pepper Potts as his oxygen supply starts to dwindle. Meanwhile, the remaining Avengers — Thor, Black Widow, Captain America and Bruce Banner — must figure out a way to bring back their vanquished allies for an epic showdown with Thanos — the evil demigod who decimated the planet and the universe."