Movies
Marvel Fans Request Elon Musk to Save Tony Stark After Trolling NASA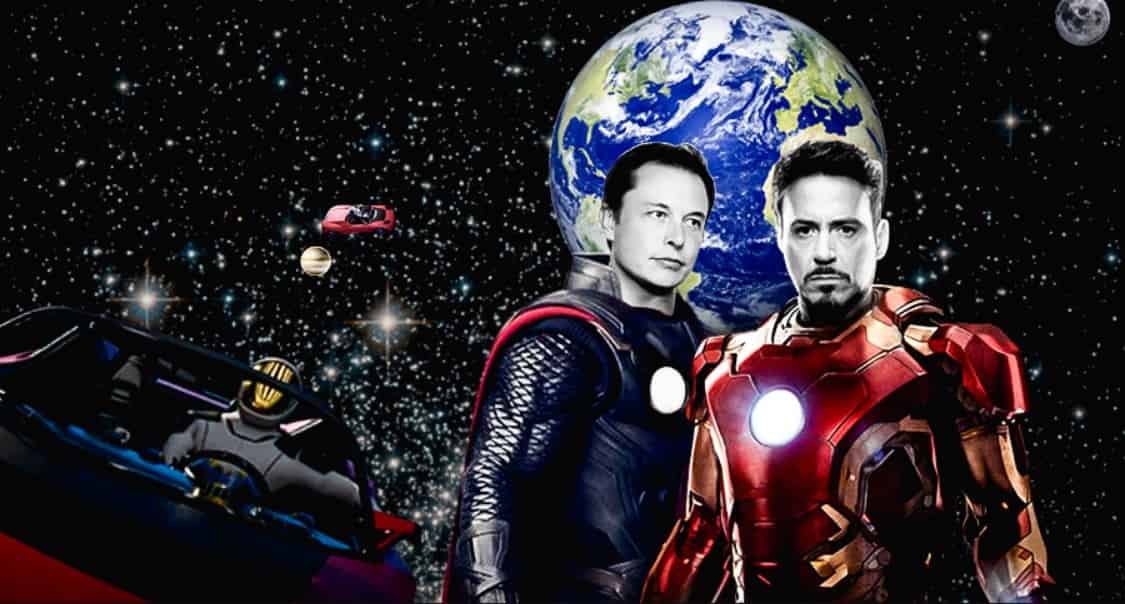 After getting rejections from NASA, Marvel fans have found a man who seems to be the one who'll save Tony Stark. We all know that Tony Stark is in space and in great danger as the oxygen is going to run out pretty soon and is the reason why Marvel fans are pleading here and there for his survival.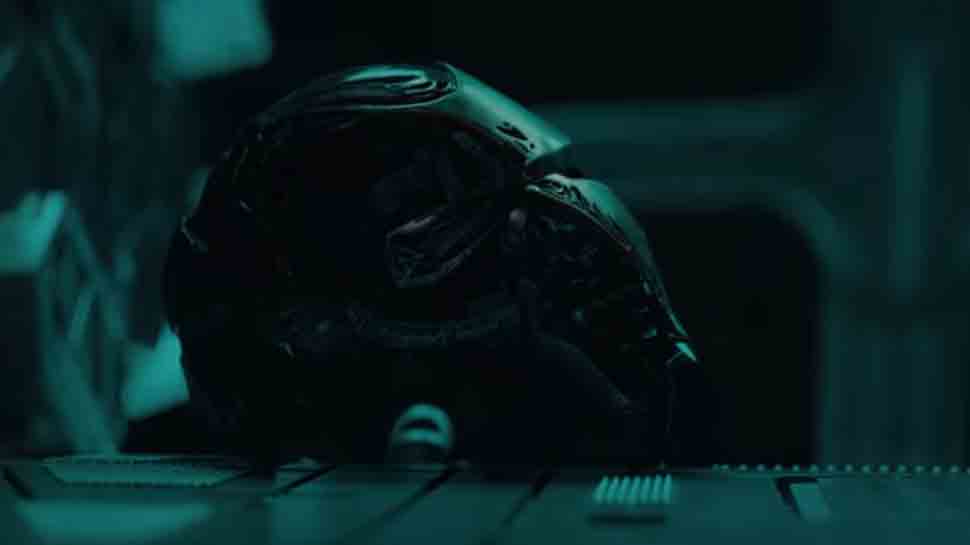 Well, it seems like Marvel fans are really worried about the condition of Tony Stark and the campaign seems to set new heights as it was the fans who started tweeting and pleading to NASA in order to send a space shuttle to save Tony Stark but it seems like NASA doesn't really care about Tony and it's really heartbreaking.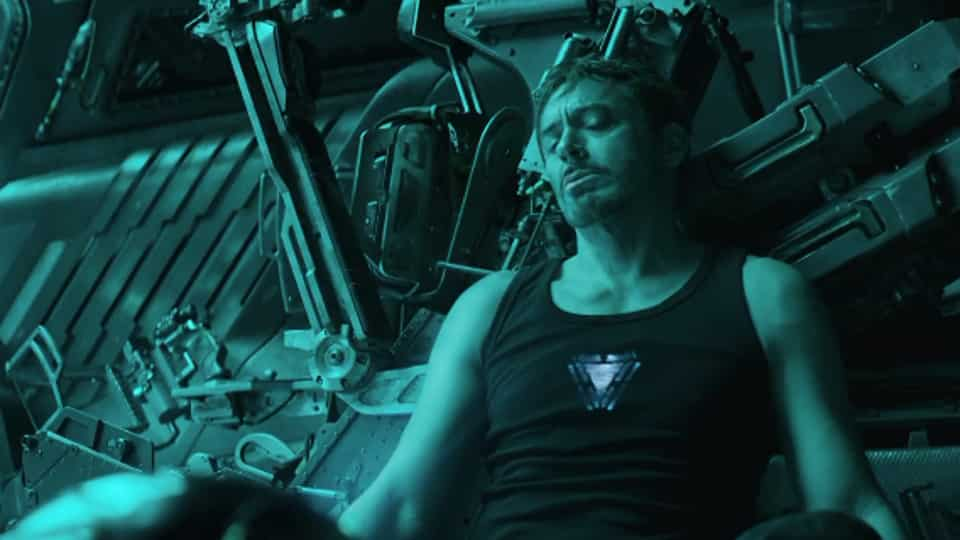 But, Marvel fans didn't stop there as they went out in order to find a person who can help them in order to save their beloved Tony Stark as we have seen in the trailer of the movie 'Avengers: Endgame' that Tony is on the verge of death.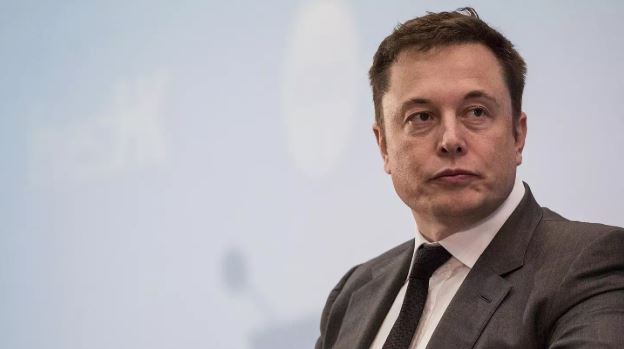 After a lot of searches, it seems like Marvel fans have found the man who is going to save their superhero and it is none other than Elon Musk. Yes, you're reading the name right, it is the CEO of Tesla Motors who is going to be the man who'll save Tony.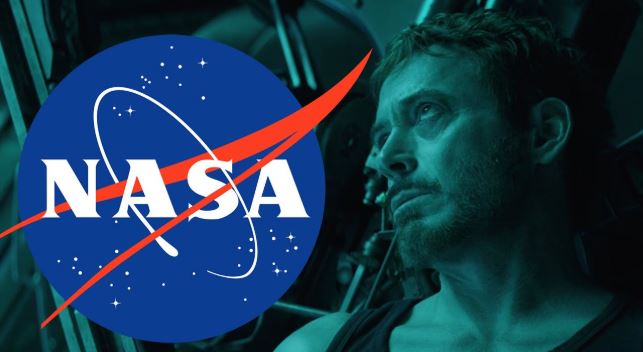 We all know that NASA gave a quite tough reply to all the tweets they were getting in context of saving Tony from space. They tweeted.
"As we know, the first thing you should do is listen in mission control for 'Avengers, we have a problem.' But if he can't communicate, then we recommend ground teams use all resources to scan the skies for your missing man."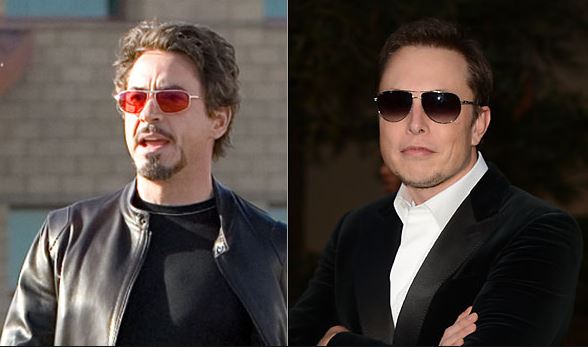 But, Elon Musk is the one who took the craze to another level as the Tesla and SpaceX mastermind replied to one of the tweets in which someone was talking about his cameo in Machete Kills where he met ex-Federale agent Machete before sending him to space.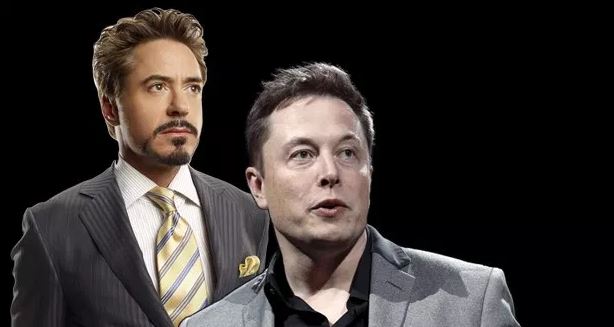 Also, Musk was seen in the movie 'Iron Man 2', in which we saw him getting familiar with Tony and this is the reason why people are calling to him in order to save Tony. But, the tweets which have made their way on the internet are really funny and hilarious and we've collected some of the very best and they're down below.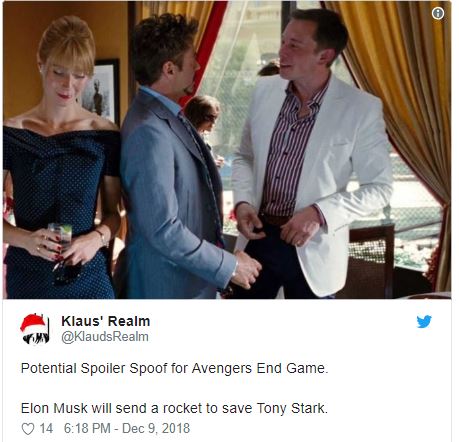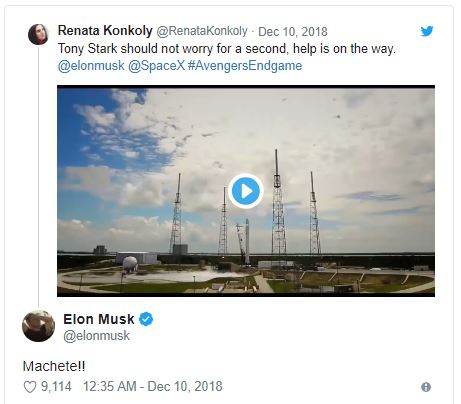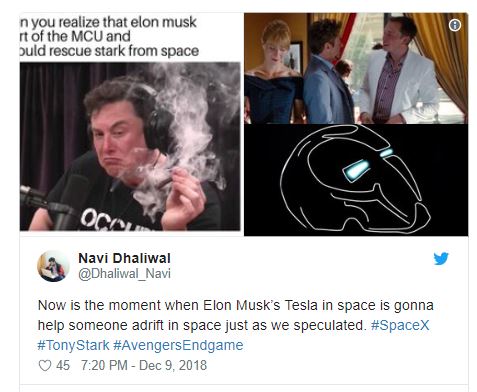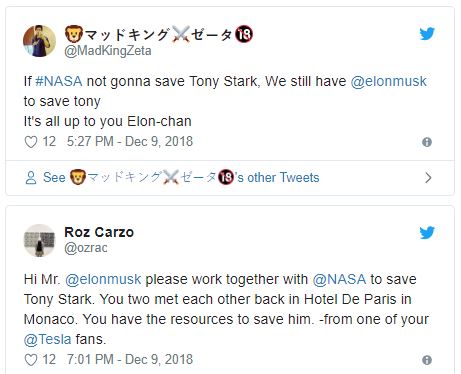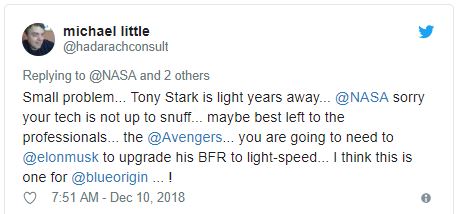 So, I'm sure that you've got the idea that how big and hilariously this campaign is running at the moment. Also, the best part about this whole thing is depicting the love in the heart of fans for their beloved Tony Stark aka. Iron Man. We all know that there are a lot of people who are going to die in the movie, Avengers: Endgame.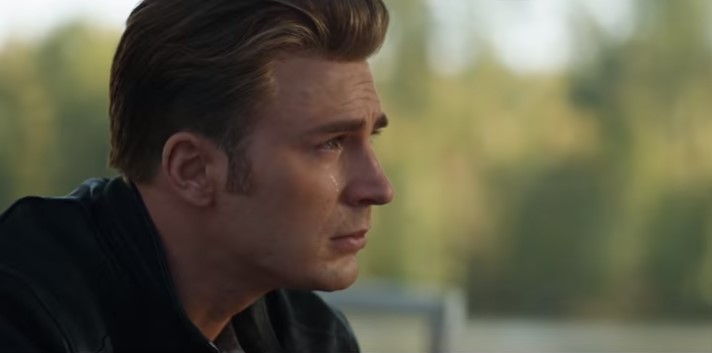 There are a lot of reports on the internet after seeing the trailer that Tony Stark is the man who is going to sacrifice his life in order to save Captain America's life but not many fans are agreeing with this as we all know that Chris Evans is the one who is going to be dead as the reports of him leaving the MCU are already in there.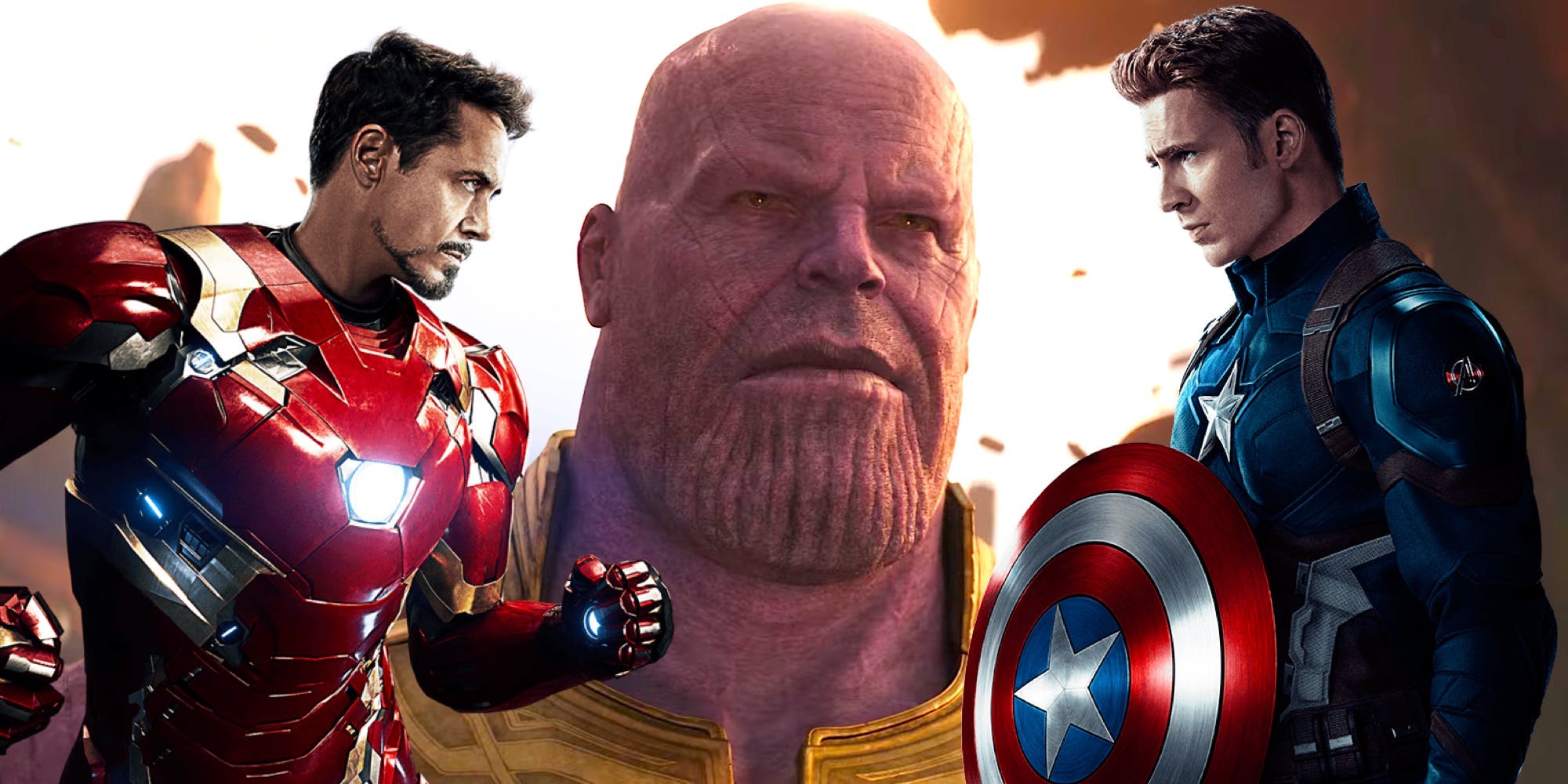 Chris Evans is the one who has been there with Tony in both fights and arguments but there are chances that we will finally see both of them working together in the final epic battle against Mad-Titan Thanos. But, we really don't know how they're going to do it.
Also, the introduction of Captain Marvel in the MCU whose movie is going to come before Endgame and it'll be the character who is going to do a lot of things and maybe will be the one who'll save Tony from death in space.
Well, do you think Elon Musk is going to save Tony? Tell us in the comments section below.