Movies
Aquaman Marks $135 Million at The Box Office in its First Week in China
Aquaman movie has made a total of $135 million at the box office in China in the first week itself and it seems like all the predictions are falling on their rightful places. Some real hopes are in the hearts of Warner Bros. with this one.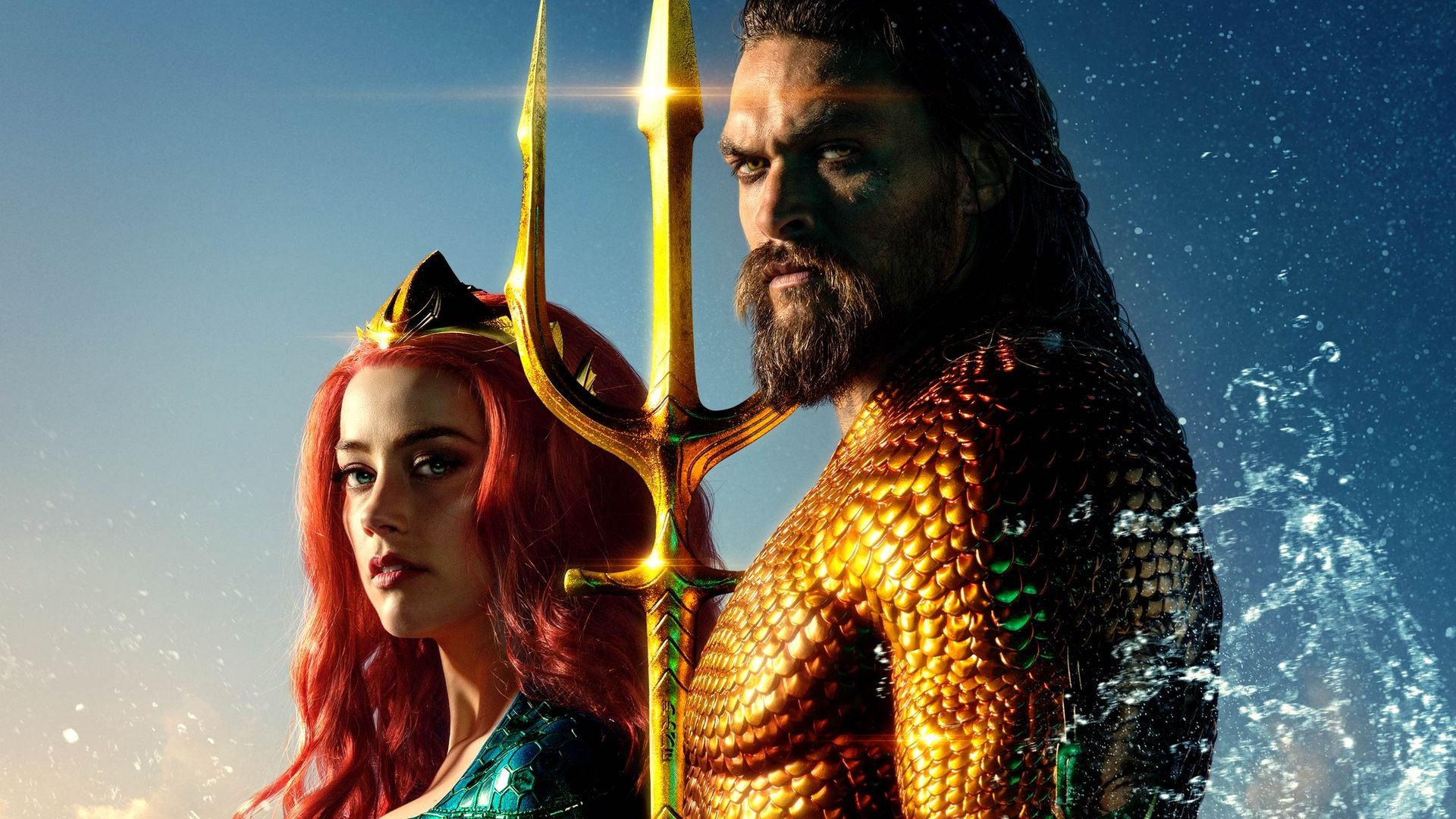 We all know that the movie is way better than other DC movies as we have already witnessed it in the footage and trailers of the movie. The kind of freshness James Wan's direction has introduced in the movie is quite phenomenal and all the expectations and hopes regarding this movie are becoming a reality with each day passing.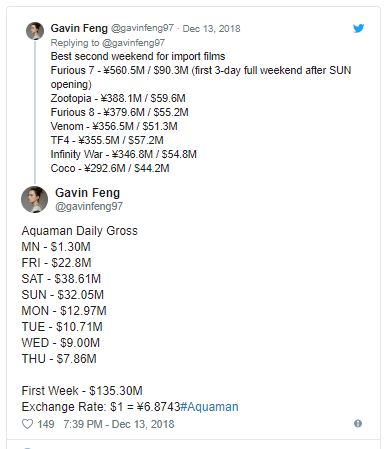 The full breakdown of the collection of Aquaman is down below and you can check it now:
$1.30M -Monday
$22.8M -Friday
$38.61M -Saturday
$32.05M -Sunday
$12.97M -Monday
$10.71M -Tuesday
$9.00M -Wednesday
$7.86M -Thursday
$135.30M -First Week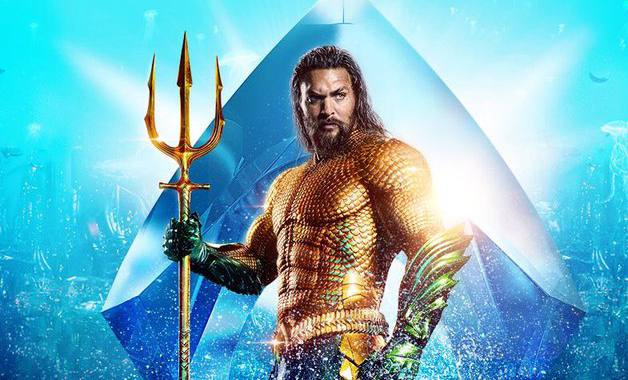 Aquaman movie has a lot of great stars in it and we all knew that the movie isn't going to lack characters as there are a lot of talented and brilliant stars in the movie as we have Jason Momoa, Amber Heard, Patrick Wilson, Willem Dafoe, Nicole Kidman among many others.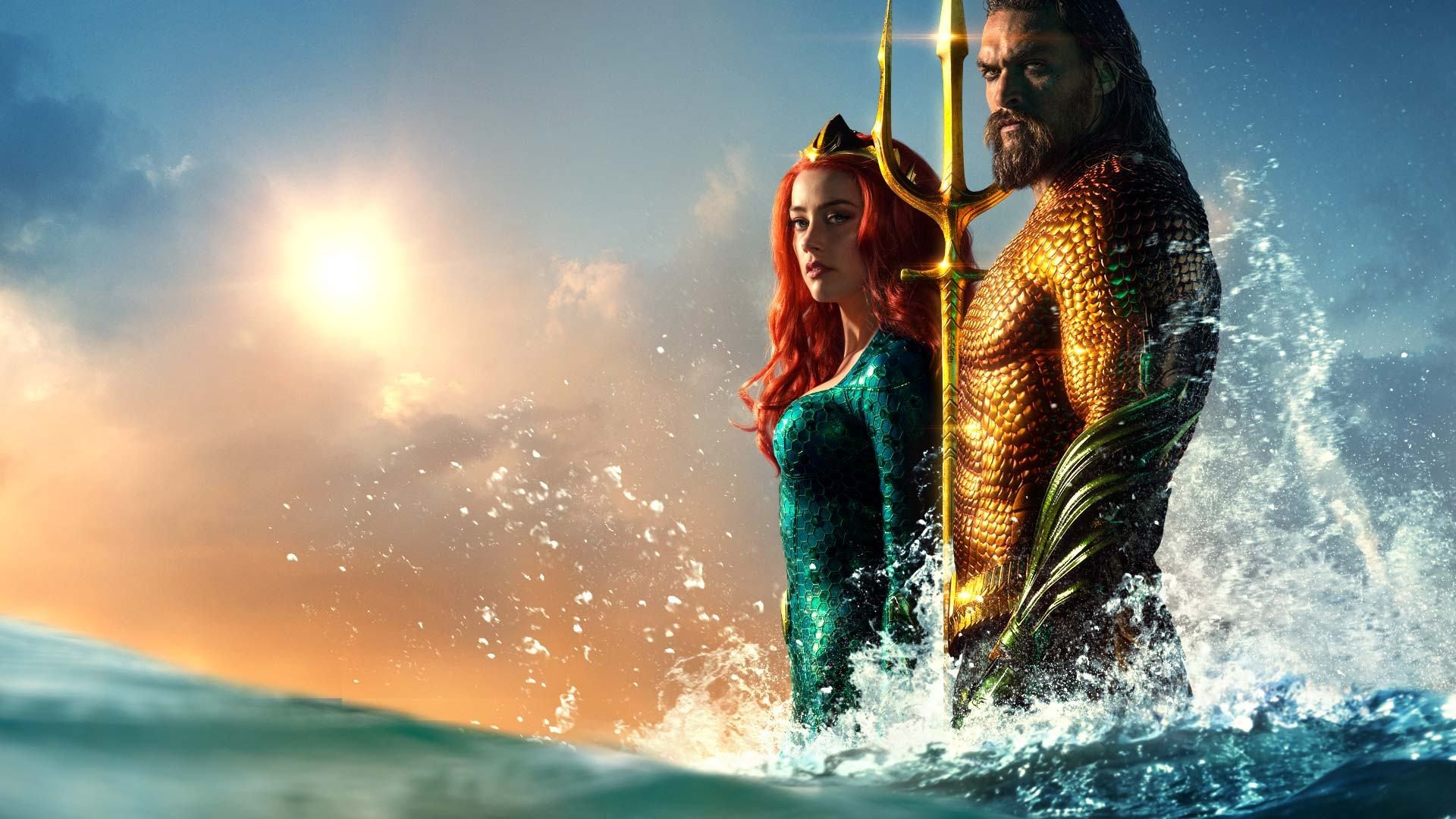 The other big reason for the ongoing success of this movie is that the Warner Bros. decision of casting James Wan as the director for this one. We all know that James Wan has been famous for his mastery in the field of Horror but has also proved the mantle of his film-making skills in the movie Furious 7 and is the reason why he ended up as the top man for the job of directing Aquaman.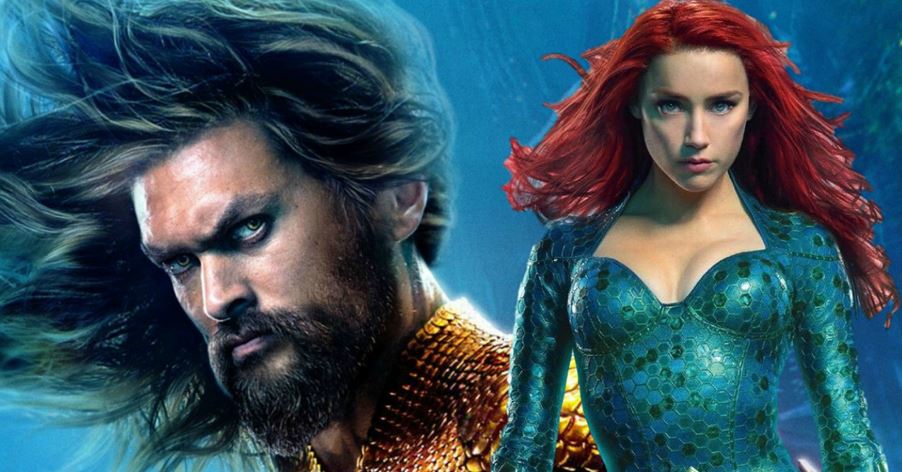 The movie is simply a must watch for a person even if you don't know a lot about the superhero Aquaman. If you haven't read any comic books, even then don't fear because this movie is right up there with one of the best origin movies of all-time in the field of superheroes.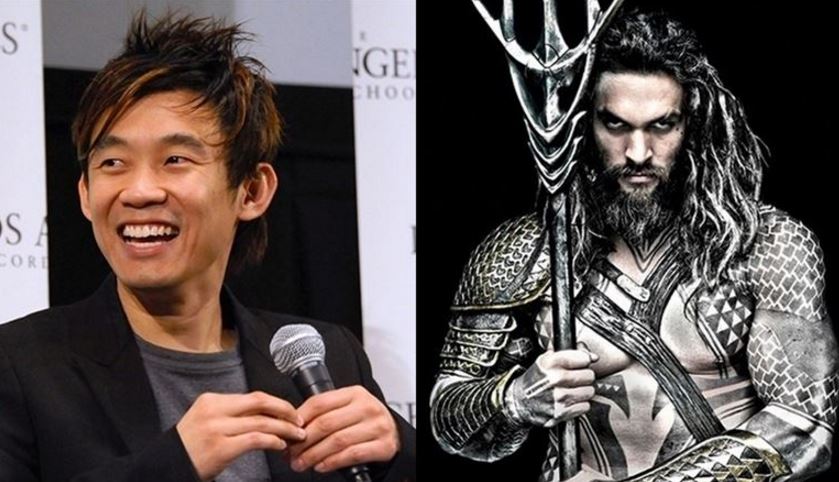 So, if you haven't watched it yet then do give it a go because the movie is surely going to impress you for a lot of reasons and one of the biggest reason is going to be the screenplay and direction of the movie as the story of the movie has been crafted and showcased by James Wan perfectly.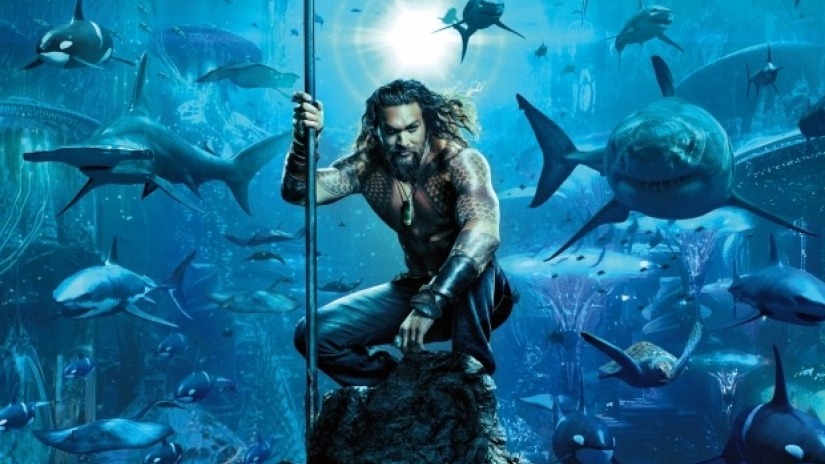 We all know that Warner Bros. hasn't pressurized Wan for making any changes in his style of filmmaking and the confirmation of this has been reported straight from James Wan during an interview earlier this year as he stated,
"It was very important for me early on to be allowed to make my own film and to have my own voice be in there," Wan said. "After Furious 7 and Conjuring 2, I didn't want to be a director for hire. After Furious 7, that's kind of who I was to some degree, but after that, I don't want to be that guy again. So, it was very important for me to be able to bring my own stamp, my own visual aesthetic, create the characters. Even though Jason has somewhat been established Justice League, I wanted to bring his character into this, basically, fresh in a lot of ways."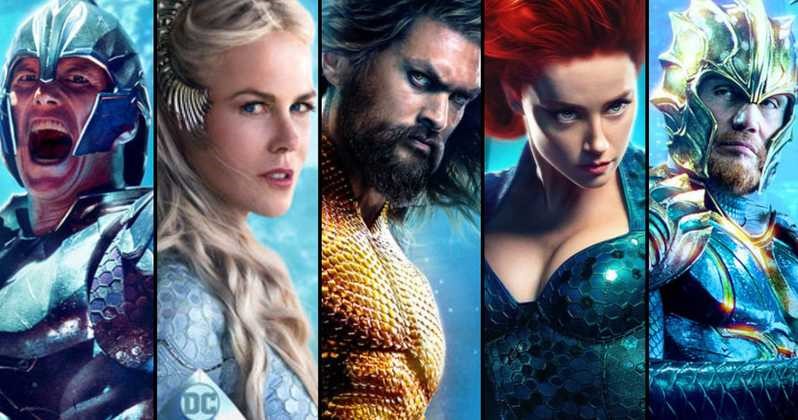 "So it was important for me to obviously pay a respect to where he was left off in [Justice League], but then allow me the freedom to take him to where I want to take him at the end of the movie. My hero goes on this hero's journey to become someone very different than where he started. That was something that was very important for me. But the movie I want to make, that I was allowed that freedom to do that."
So, it seems like the magic of James Wan is already winning a lot of hearts and if you haven't watched this film then do go now because this movie needs to be seen on the big screen and also if you want to see life underwater in the best way possible as James Wan has done with this movie.
So, are you going to watch this movie? Tell us in the comments section below.