Movies
25 Marvel Humans Ranked From Strong to Strongest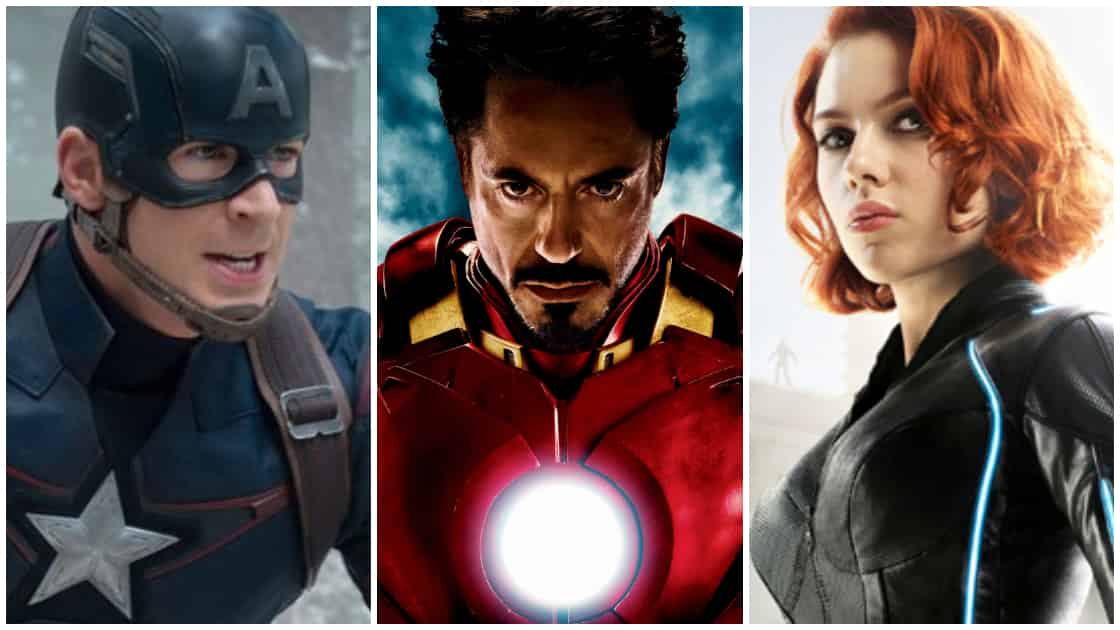 We all know that to be a real superhero the biggest thing we need is a pure heart with strong mentality because great superheroes have proved this time and time again that it is all about the mentality and the heart one hold under their skin. No matter how great powers you have it's the mind, brain, and soul which defines your powers and also the durability. For many years we have seen that it's the inner soul of every superhero which makes them great and unbeatable. We are going to talk about the Strongest Marvel Humans we have in the rich history of Marvel comics. So, without wasting any time in the discussion, we should straight jump into the conclusion as the list is done below.
25. Silver Sable: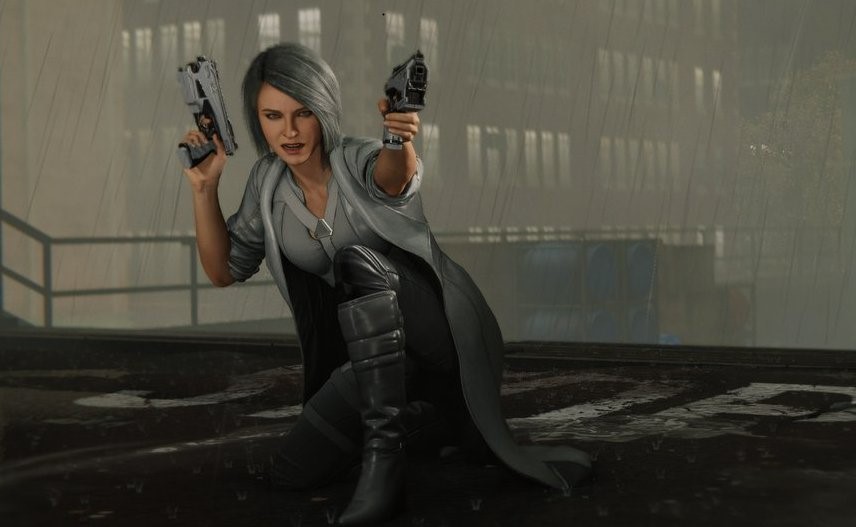 Silver Sable is very well known as a mercenary who don't have any superhuman powers in her but is very athletic in nature as she can eliminate her enemies by using hand to hand combats as she is very skilled and also have mastery in martial arts and other deadly skills.
She is also an expert in killing people with her sword and also she is a pure marksman and gymnast. With all these qualities we can clearly know the abilities she possesses and also the threat she can be for her enemies.
24. Black Cat: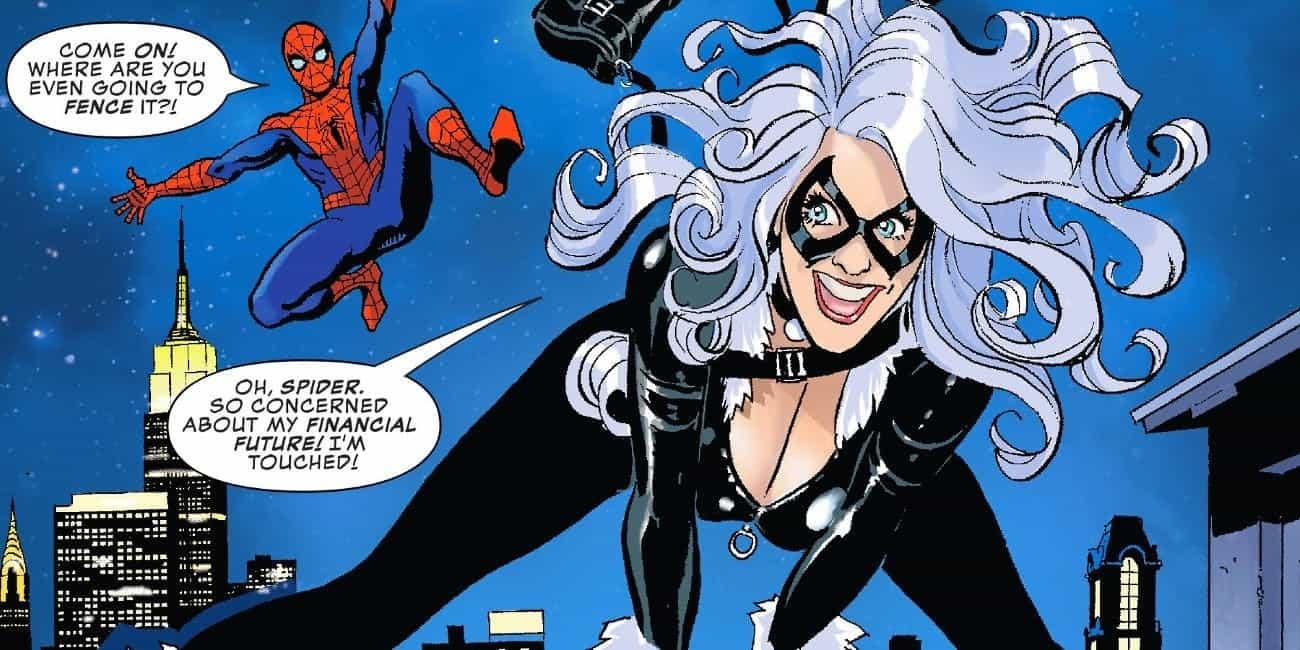 We all know how good of a thief and combatant she is, but there are many abilities she possesses instead of these two as she has really good fighting abilities, stealth, intelligence, and burglary gadgets with her, which helps her in doing a lot of damage to the enemies she encountered with.
We all know that she has named as the Crime Lord for many years and it was her abilities of killing which made her a really lethal human in combat. Also, she possesses powers like night vision, retractable talons on the tip of her fingers, amazing strength, and proportionate close to a cat. So, yes it'll be very hard for any person to lock horns with Black Cat.
23. Nick Fury: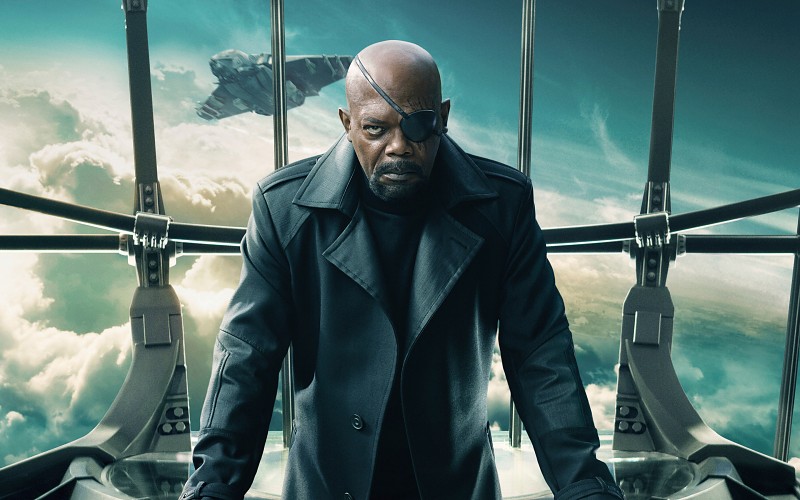 The only great thing about Nick Fury is that he has some kind of formula in his hands which is the reason why he has been in there for all these years because the formula slows down the aging process.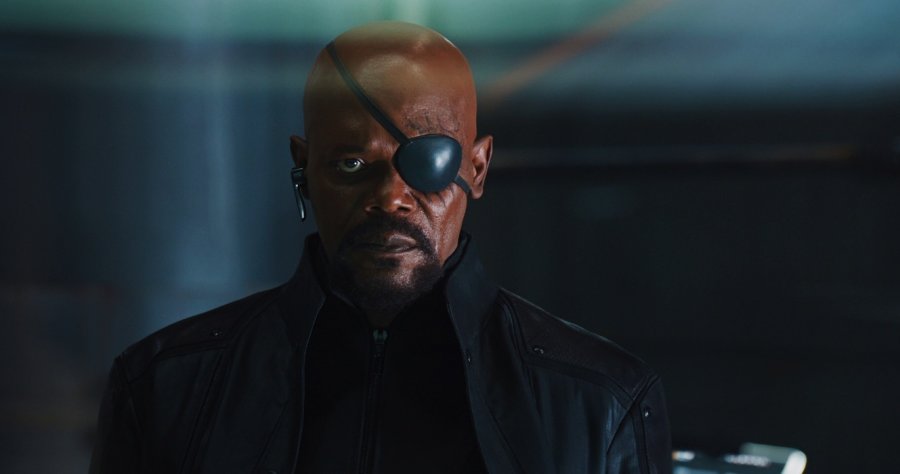 But, he has been part of some great battles and he has proved his worth when he fought some of the biggest battles against many weird and powerful aliens or villains. Despite not having any superhuman strength or powers, it's the weapons and machinery he has in order to kill his enemies and makes him a tough man to beat.
22. Vulture: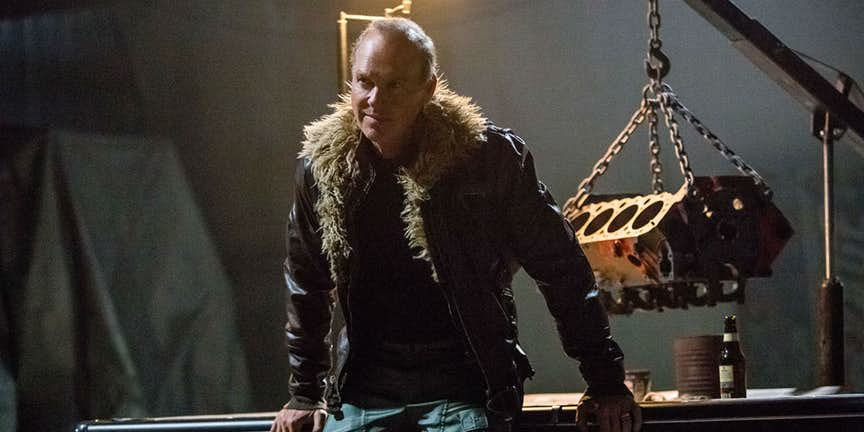 We all know that Vulture is one of the most classic villains of Spider-Man and Adrian Toomes has evolved in all these years and also in the recent movie of Spider-Man: Homecoming we saw glimpses of his powers and how lethal he can be.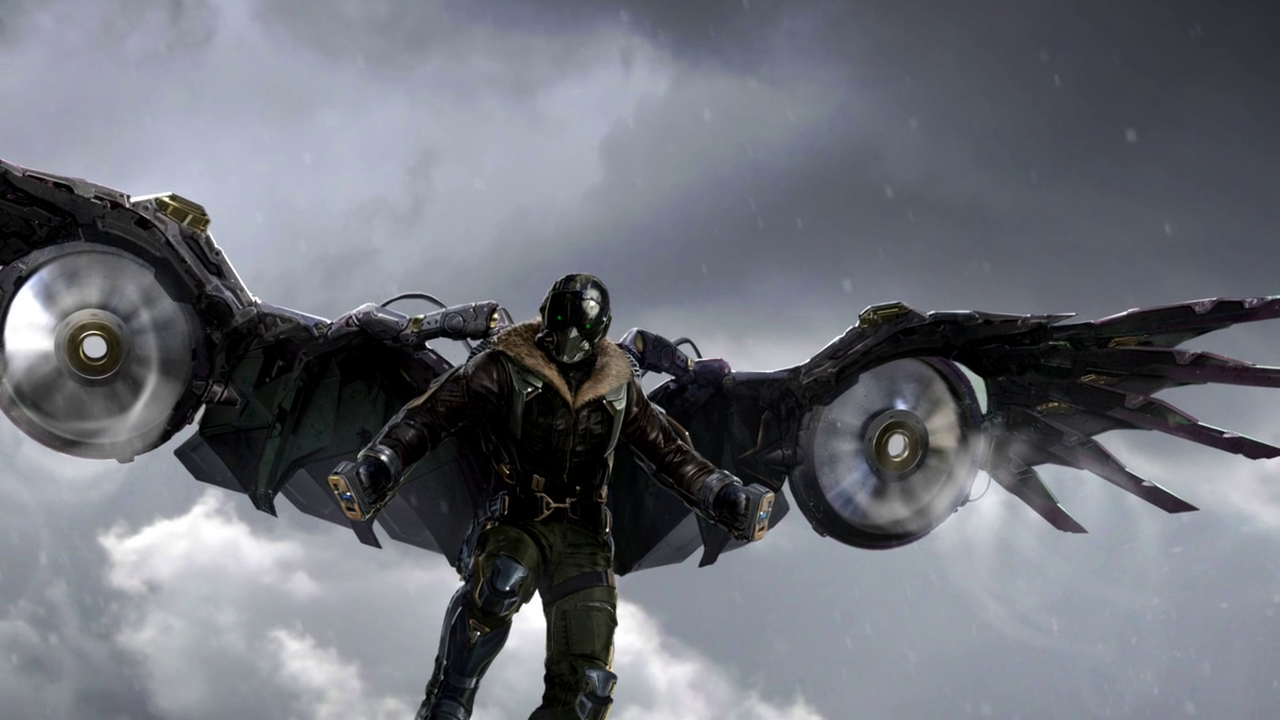 Adrian has also started flying and this has changed a lot about the abilities and powers Vulture possesses because as we all know that with his superb intelligence in the department of weapons and machines. He can make a lot of deadly weapons for himself and which can put any enemy into sleep.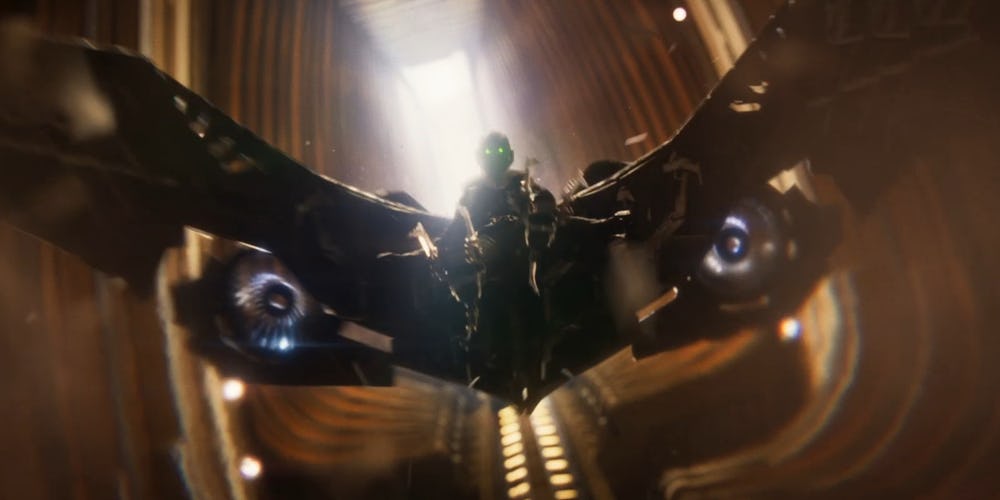 So, it's not that much easy to defeat Vulture now because he can fly not and have a really good suit in order to do that.
21. Bruce Banner: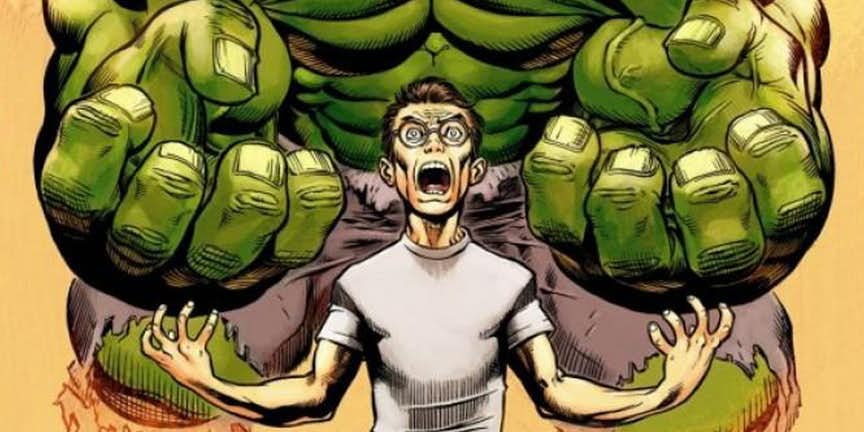 Many people out there suggest and argue that Hulk is the most powerful member of the Avengers' team and there aren't many superheroes out there that can stand in front of his powers. But, there are many things other than Bruce Banner turning into a big green demolishing machine, as he is a very intelligent man and the powers he possesses are all in his mind.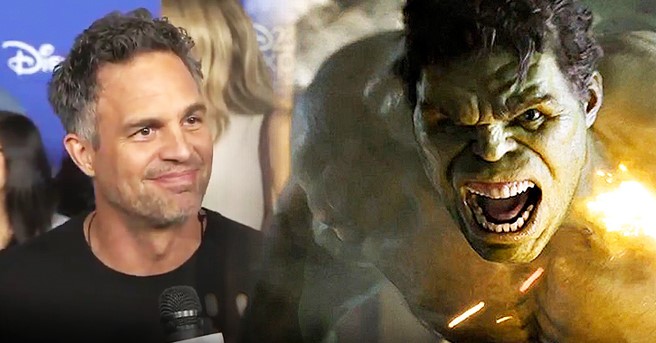 The interesting thing here is that when Bruce Banner is in his human form than also there aren't many enemies of him who attack him as they all know that he's going to turn into Hulk and then it's going to be a serious problem for them.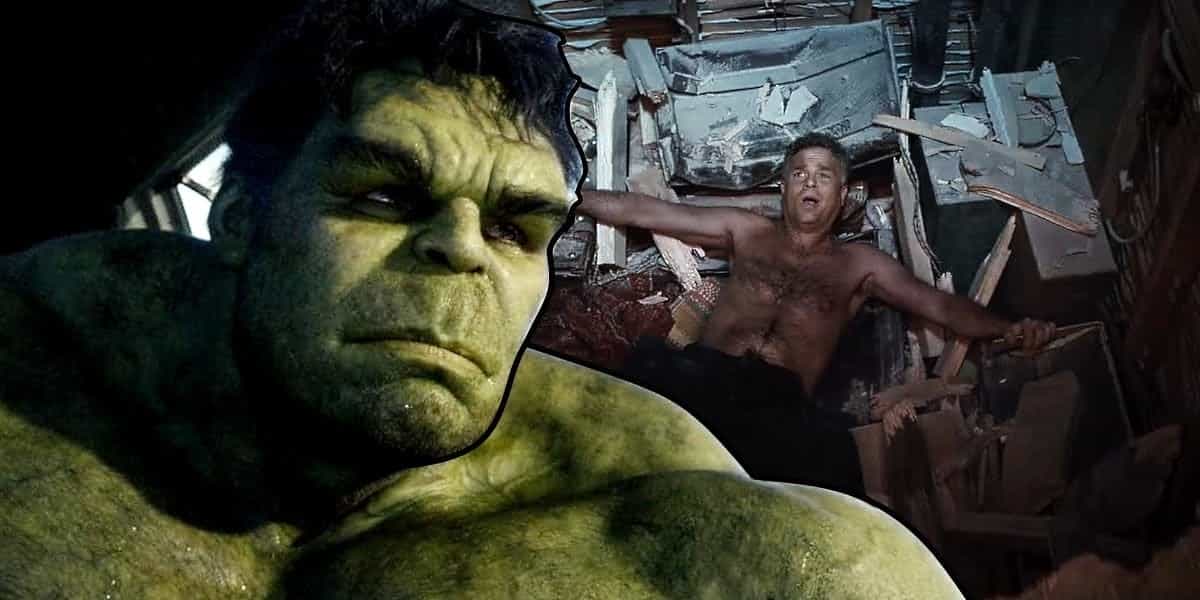 So, with that fear in context, we can say that Bruce Banner is really powerful and this fear inside the hearts of his enemies makes him untouchable virtually and we all know the heroic reality that if turns into Hulk then there aren't many superheroes out there that can stand in front of him.
20. Elektra:
Elektra is one of the superheroes on the list who don't have a lot of superpowers with her and is very much dependent on her physical abilities which include great stamina, endurance, speed, and fighting skills.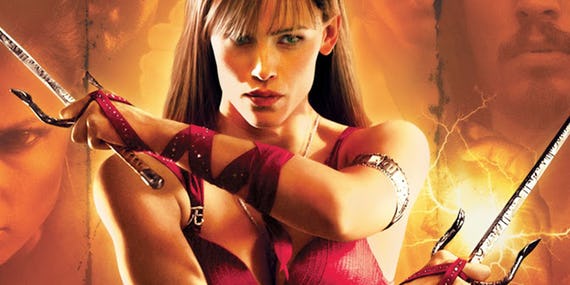 Elektra is quite similar to many superheroes in the list as she's quite same to other characters that are trained martial artists and also have great types of equipment with them in order to beat their enemies. Elektra seems to be in love with blades as most of her weapons include very sharp blades which can hurt her enemies very hard.
19. Kingpin:
Kingpin is one of the biggest examples of humans who have been a pain to the superheroes for all these years in the comic books and movies also. We all know how big Kingpin is and also how lethal of a gangster he is. It becomes very hard, even for Spider-Man to get rid of this giant and a man of great intelligence.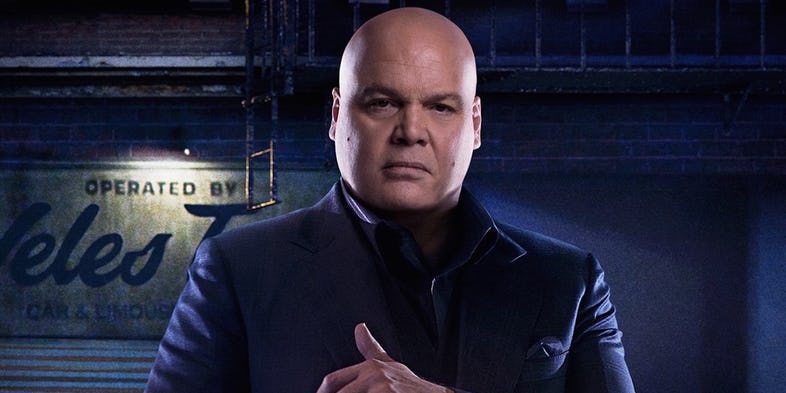 The empire of the crime he has developed in the city and the fear people have in their hearts by hearing his name is far bigger than the relax people have in their hearts after hearing that some superhero is coming in order to save them from Kingpin.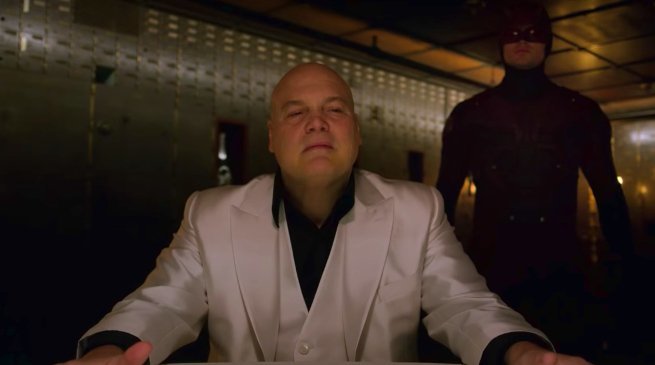 All the credits of his great empire go to the long journey he had in his life and also the decisions he has taken which made this character one of the deadliest characters of all-time. Kingpin is simply one of the greatest villains of Spider-Man.
18. Red Skull: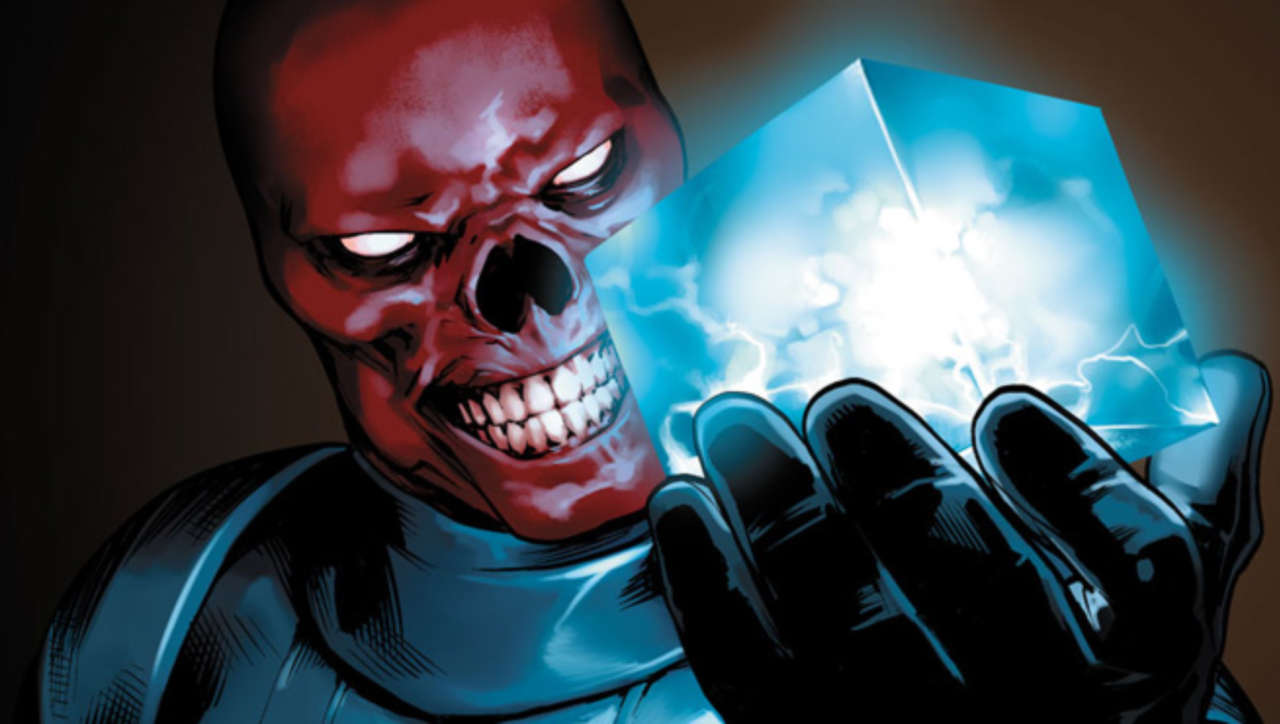 We all know how popular and historic this villain as arguably the greatest enemy of Captain America, it is Red Skull who possess not very formidable superpowers but instead of that what he possesses is a mind which is very lethal and dangerous for the lives of people out there.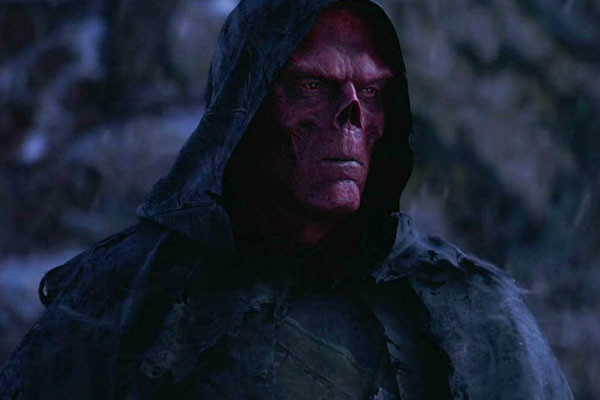 We all know Red Skull is very powerful when he has all those weapons he created during the WWII era of HYDRA and can do a lot of damage through his bare hands also because we all know that he has been created by an almost same serum to the one which made Captain America what he is today.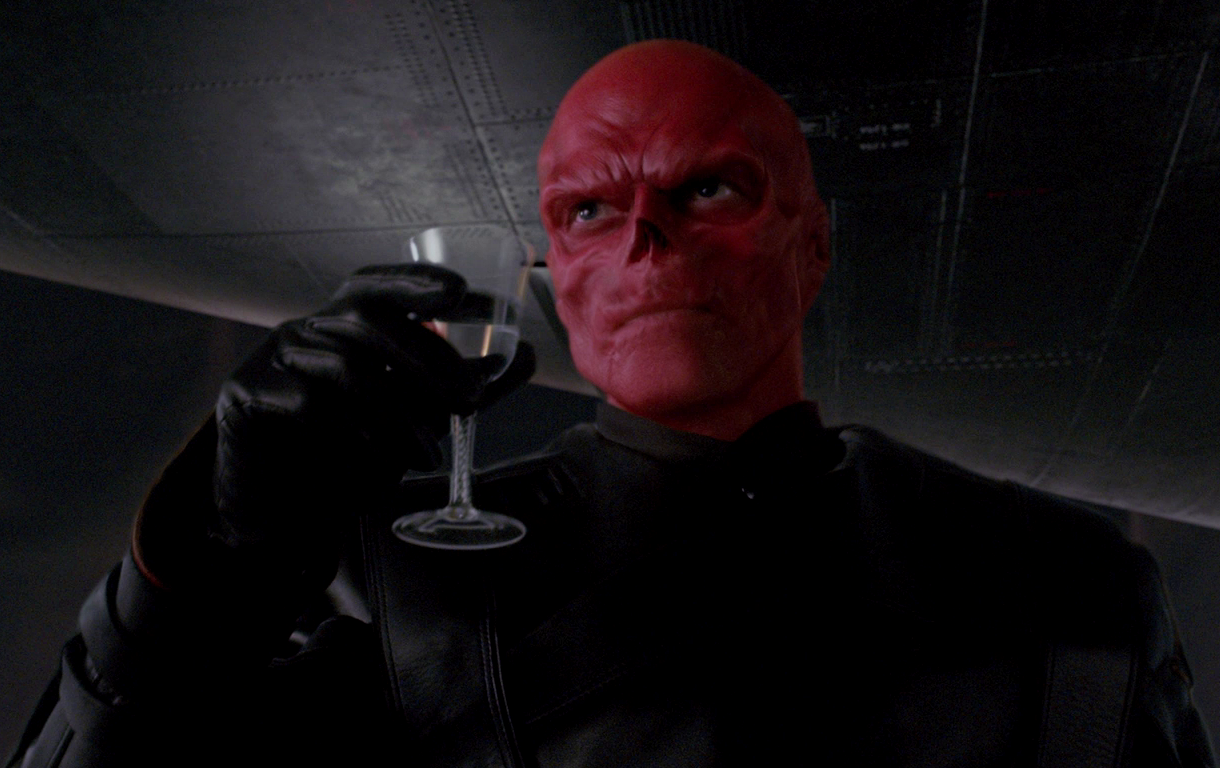 We all fear Red Skull because of his daring and evil mind as he doesn't hesitate for a second before killing people and that kind of attitude is very dangerous of any society of humans.
17. Doctor Octopus: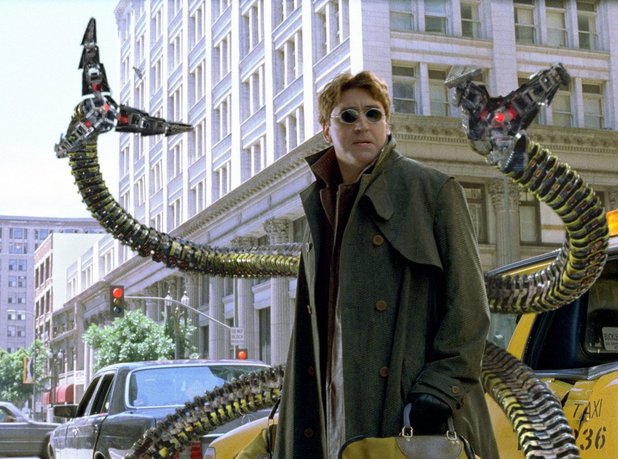 Doctor Octopus is really one of the most amazing and powerful enemies of Spider-Man as we all know that he have four cybernetic arms which helps him in order to take control of his enemy and also is a very intelligent person if we talk about the experiments he has held and also he is a very great strategist and tactician and can first make his enemy engulfed into his strategic plans and then attacks his enemies physically by killing and tearing them into pieces by using his four cybernetic arms which are very dangerous and kill any person in seconds.
16. Kraven –The Hunter:
We all what a great Hunter Kraven is and even without the help of latest technologies or weapons he is still one of the deadliest villains of Marvel as he possesses very deadly and extremely powerful instincts which are no match for his enemies sometimes. Also, he has an amazing endurance and agility which makes him close to the level of Olympic-level athleticism in his body.
Kraven isn't a normal superhuman as he possesses great abilities and also the mad mind he has in his head which drives him crazy and close to a killing machine. He can tear people with his bare hands and all those big muscles he has built by doing some inhuman training is the thing which most of the enemies can't bear.
15. Falcon:
Marvel Cinematic Universe hasn't disappointed us by the release of Falcon in their movies as we can clearly see he possesses a lot of powers and one of his biggest strengths is the suit he has with him, a lot of fans find his suit cool but his suit is really deadly as it has many weapons in it and also he can fly with that suit.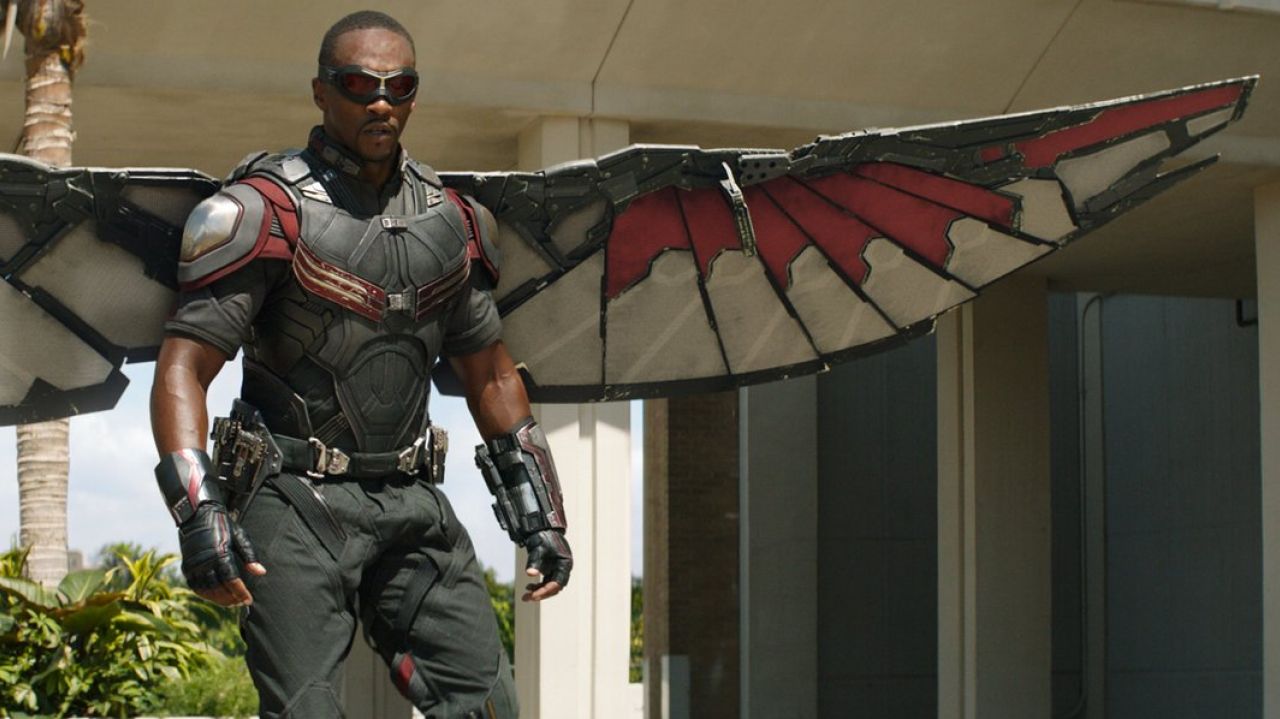 There's also a camera in the suit and we can clearly say that Falcon is really a great superhero who is covered by technological advancement in his suit. Also, Falcon can dismantle his enemies by launching missiles, firing guns, and even by throwing some bombs on top of their heads. It's really hard to catch him and kill him because his suit isn't an ordinary suit.
14. Hawkeye: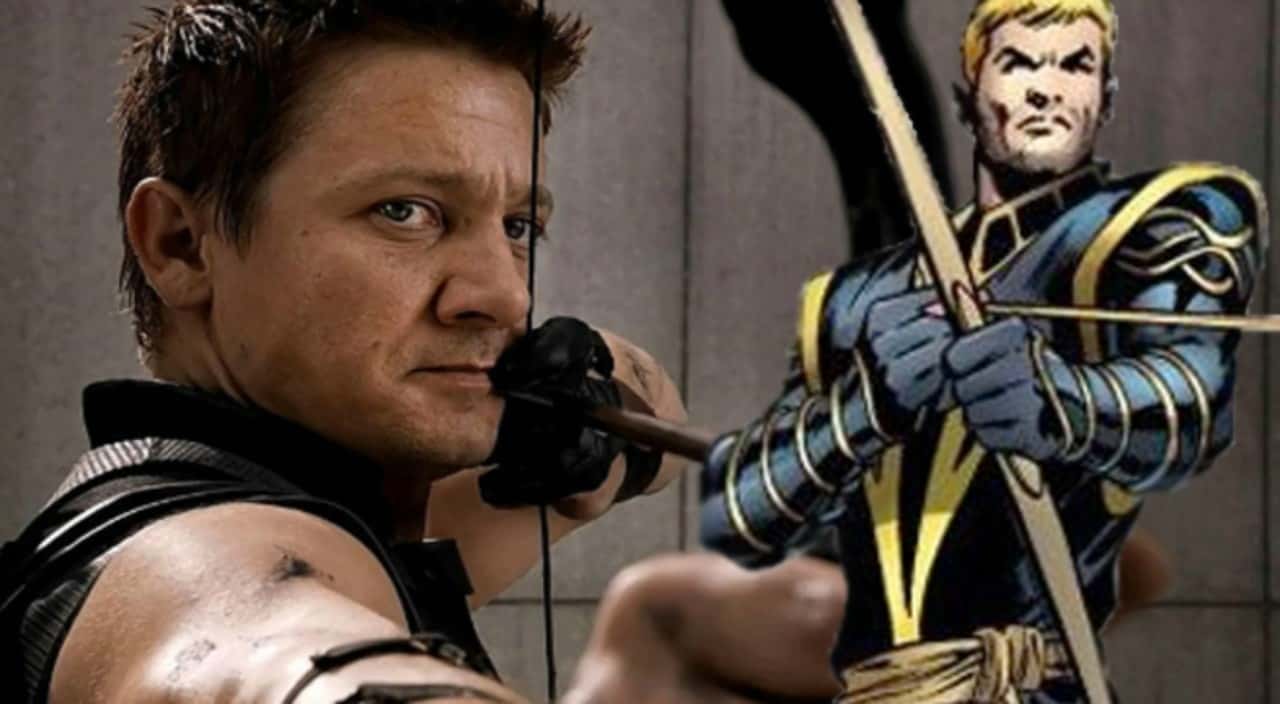 We all know about the fan base Hawkeye have out there and no wonder fans know the value of him as a human and also as a superhero.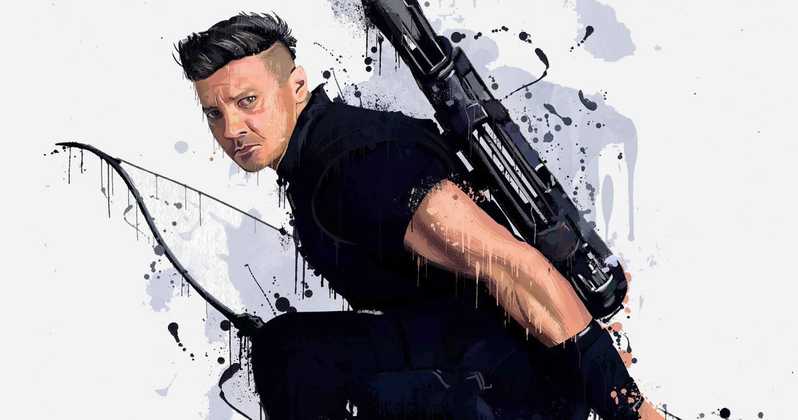 The precision he has with his arrows is simply incredible and that's the reason because of which we can say that Hawkeye is one of the most talented people on the list as he can also kill people in combat fights because of all the latest and hi-tech equipment he has with him, he can dismantle and kill a lot of superheroes also.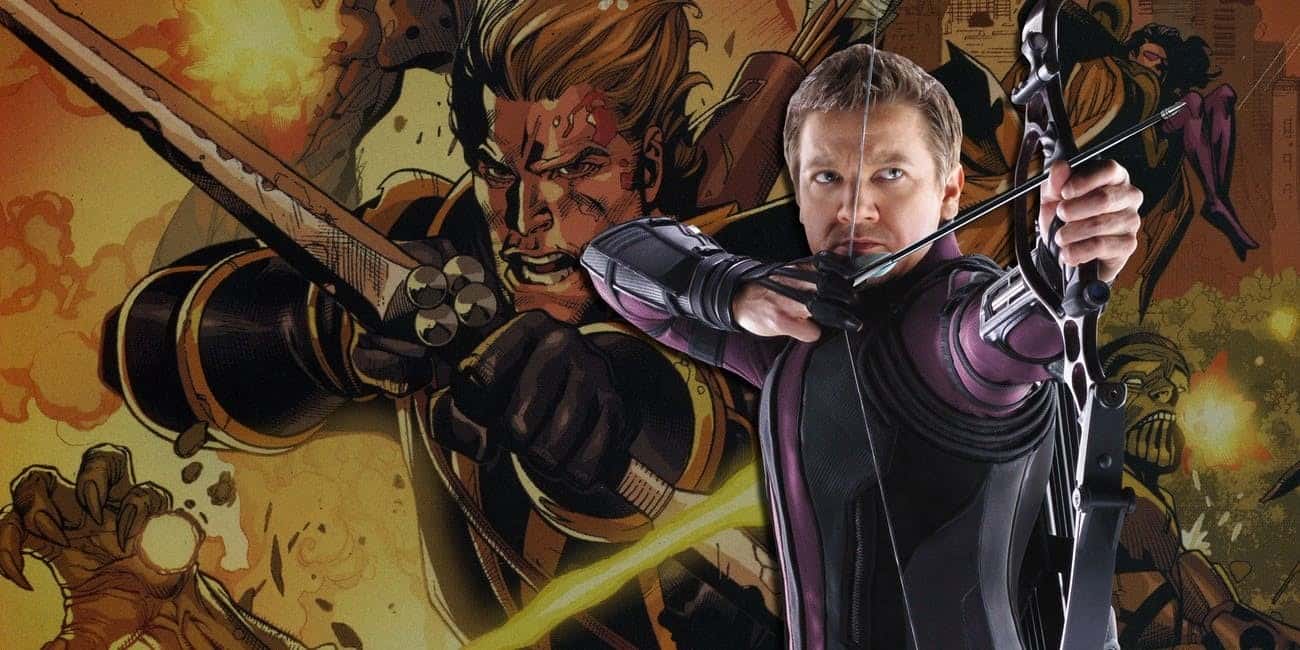 Hawkeye is very intelligent and it's his intelligence and power of his mind which makes quick decisions in a short space of time and plays a crucial part in beating his opponents.
13. Bullseye: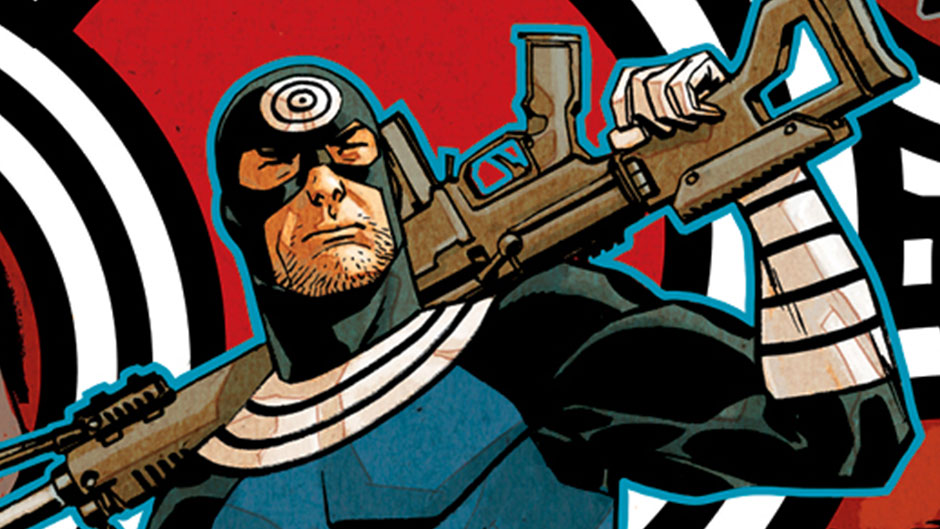 We all know that Bullseye is more accurate and lethal than Hawkeye and he possesses exactly the same powers as Hawkeye do but the amount and level of these powers are quite high and powerful. The best part of Bullseye is that he can throw any object on his enemies after shaping it according to his need and desire and with a better accuracy than Hawkeye.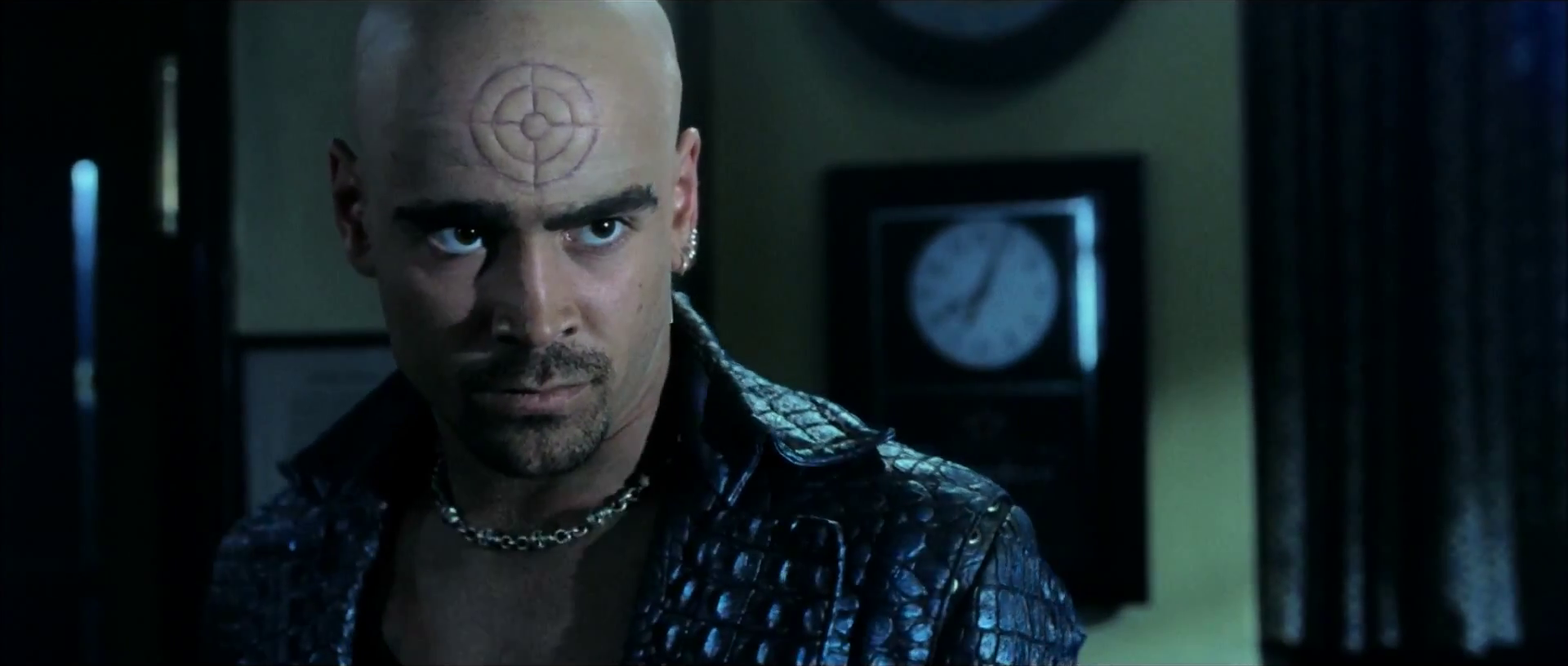 If we neglect the mental disability he has sometimes, then without a doubt Bullseye is one of the most lethal and deadliest assassins in the Marvel Universe.
12. Black Widow: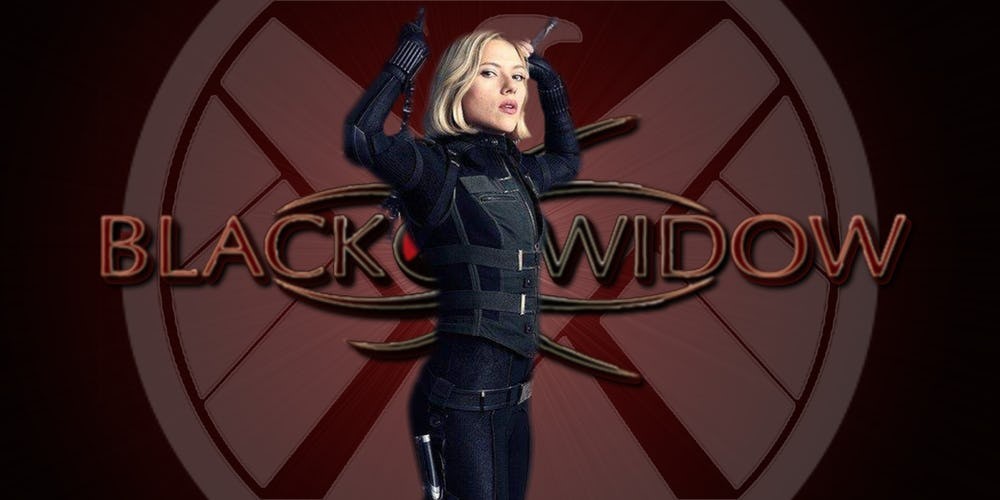 We all know that Black Widow is arguably the best assassin we have in the list as she is simply a phenomenal killer and had a very brutal past which has transformed her into a deadly weapon as she doesn't possess any superhuman strength but it's her abilities with weapons and the brain she have without those weapons which make her one of the deadliest assassins in the world and also in the MCU.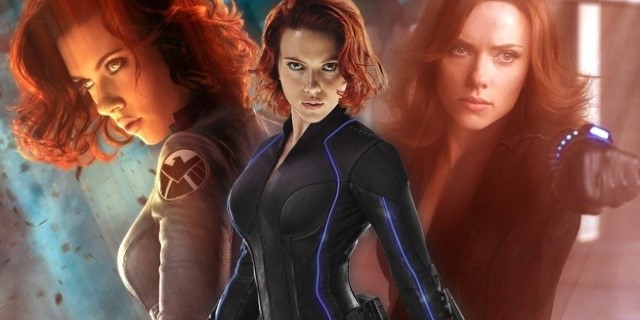 But, now she has gained a lot of great weapons and machinery at her disposal which has grown the danger and fears her enemies have in their hearts. But, we have to admit that Black Widow is a very deadly character of Marvel and it's not easy to get alive if you are on her enemy list.
11. Punisher: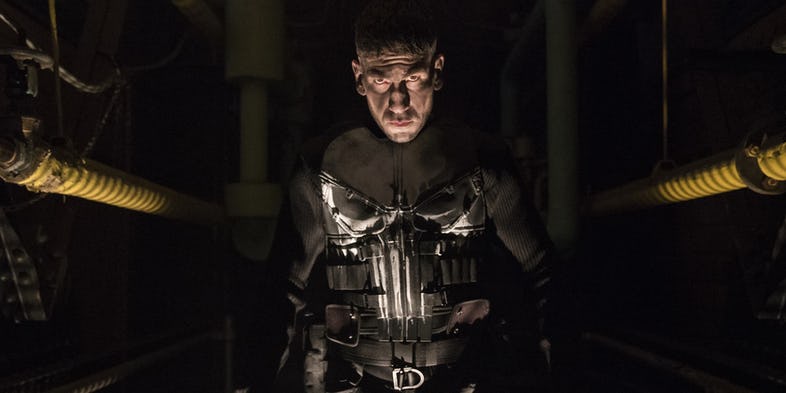 We all know that Frank Castle has been part of some really weird and powerful alterations in the comic books as we have seen him turning into a creature close to the Frankenstein monster-like and suiting up as the War Machine on the other day.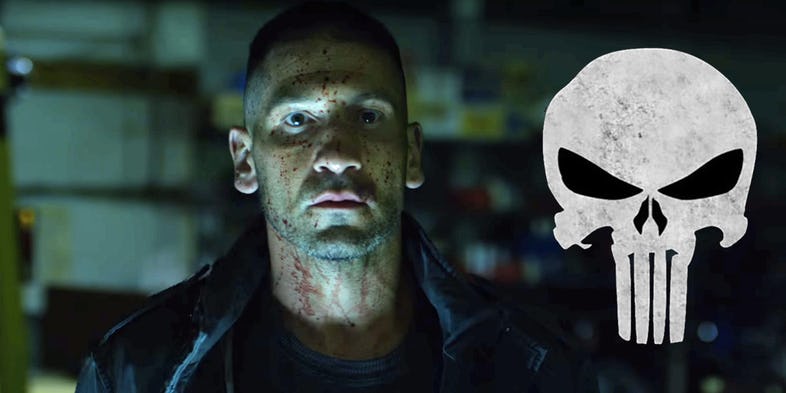 So, there have been many alterations of him but form the inside he is a highly-trained Marine who can kill a lot of people with all the techniques, weaponry, and lethal mind. He can also tolerate pain to a very inhuman extent and is one of his biggest armor also he possesses a lot of superhuman strength in his arms and can easily lift big weapons or things.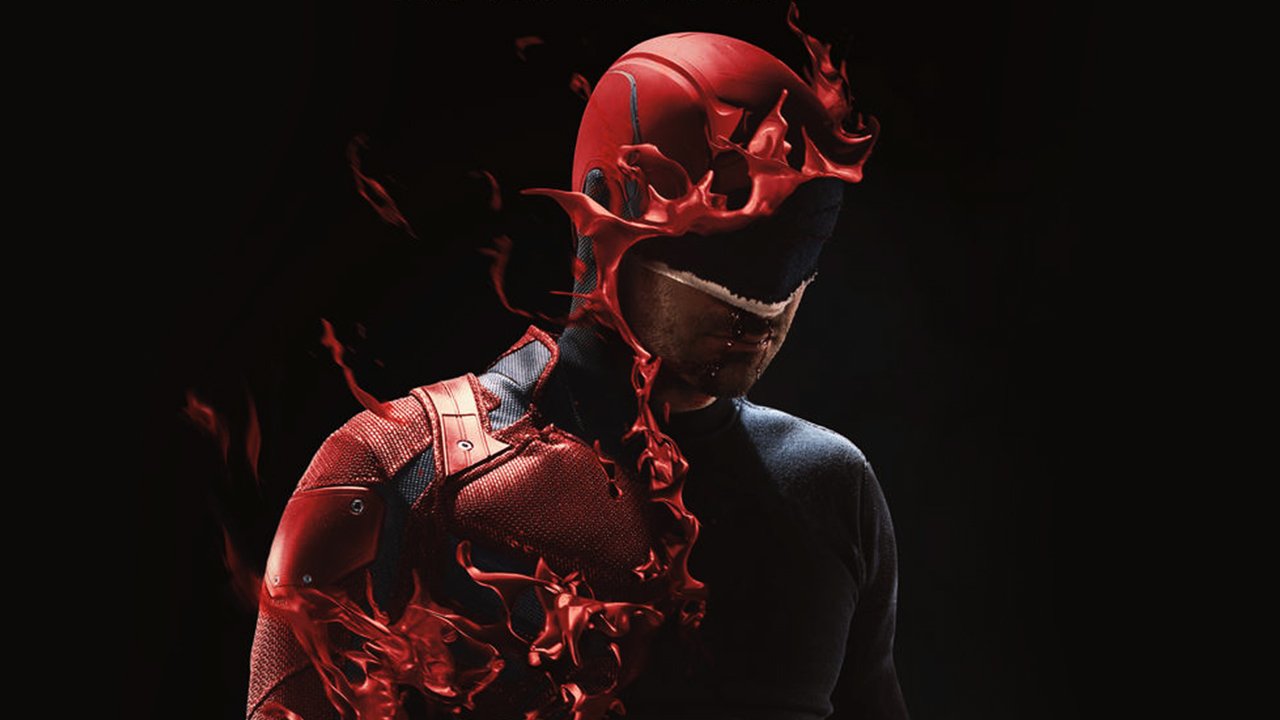 I think anyone will give their sights in order to get all the amazing superhuman powers Daredevil has in the return of not having a sight. As we all know and have seen that Daredevil is extremely powerful and the reason for that is none other than the radioactive isotope which was the also the sole reason for him getting blind.
But, the strengths and powers he has are simply incredible as he has incredible accuracy and superhuman sensitivity which is the reason he can be far stronger than a person with sight. Also, he has developed a sort of radar sensor which allows him to know where the point of the danger of people is. Daredevil is very powerful because of the help of those superhuman senses he can sense the vulnerability of his opponents and exploits them later.
9. Moon Knight: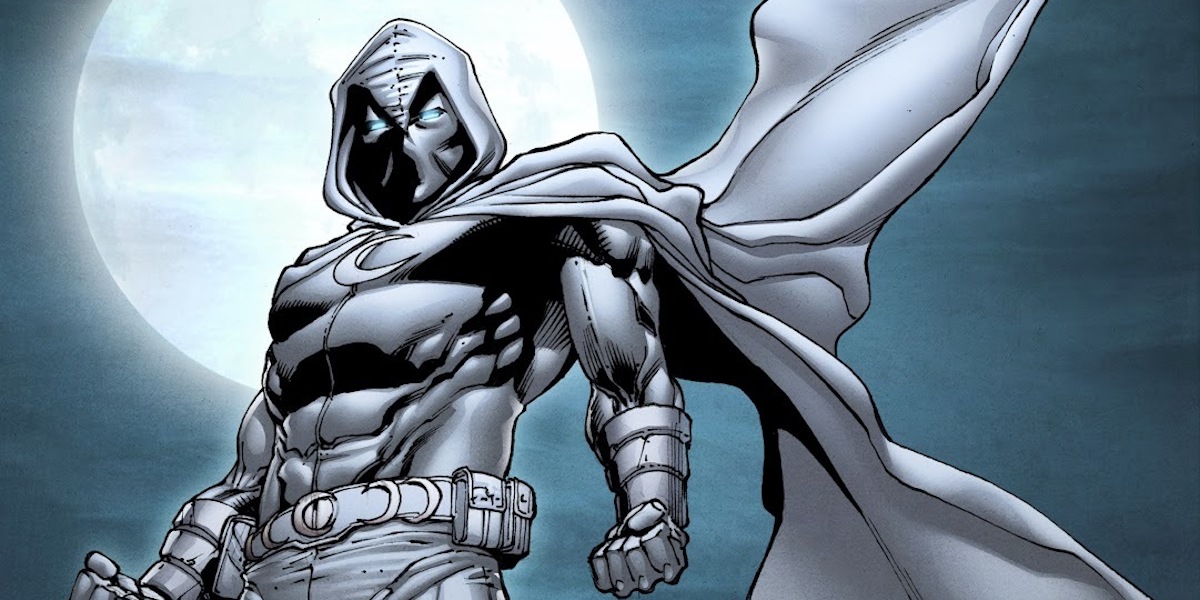 We all know that Moon Knight has a lot of powers an superhuman strength and abilities but here is one superhuman power in his hands which makes him really powerful as his strength keeps on increasing with the effects of the lunar cycle.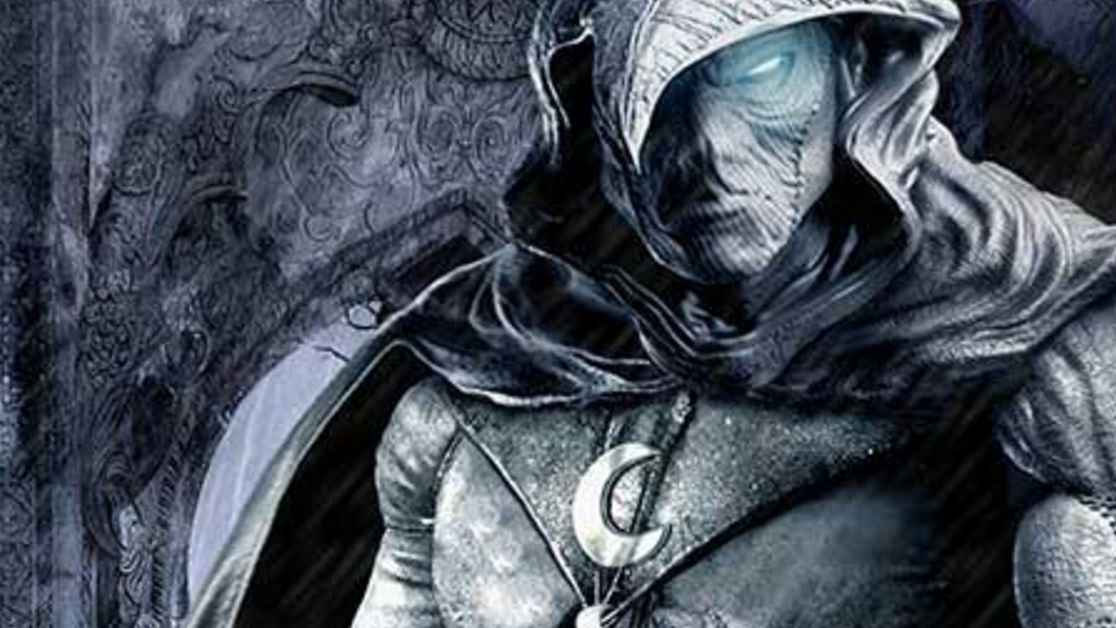 Also, Moon Knight got his superhuman powers from an Egyptian moon god whose name is Khonshu. But, if we talk about the power of the Spector than it changes with the different phases of the moon and which sometimes becomes a limitation of this character but besides all these powers and everything, he is a very well trained and martial artist who is very deadly and can kill off his enemies with ease.
8. War Machine: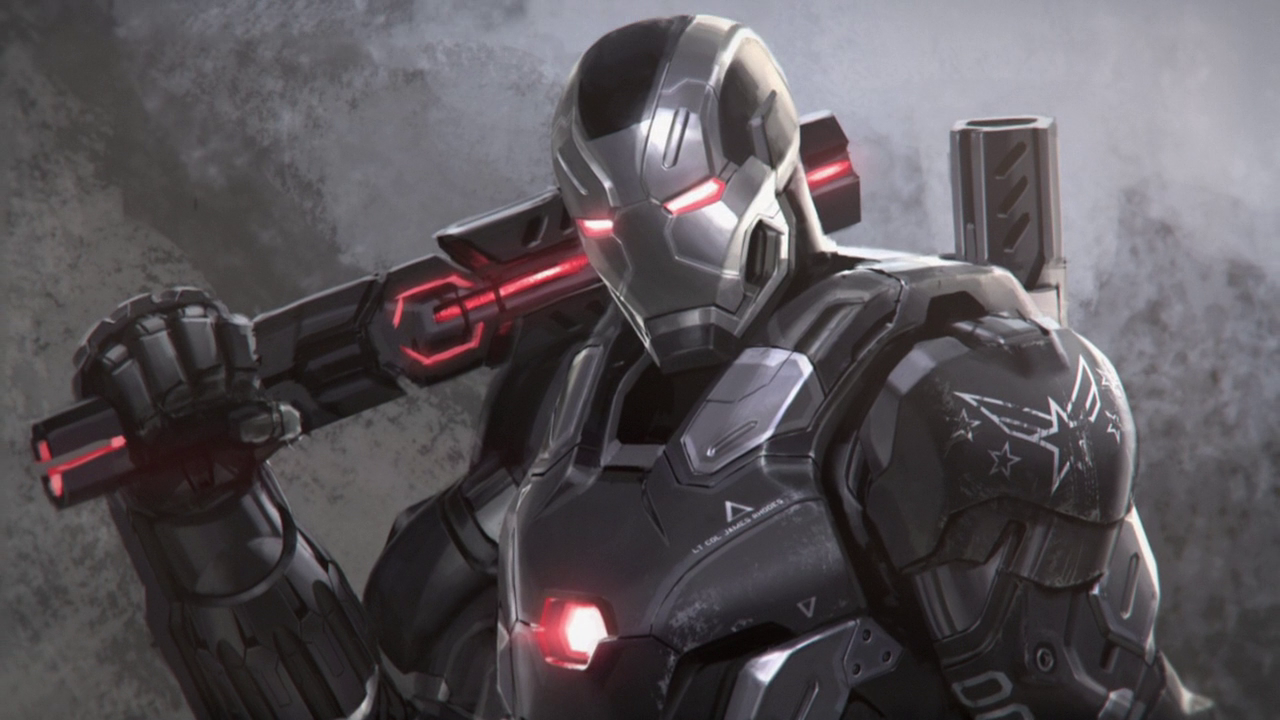 We all know that War Machine's armor is really powerful and almost unbeatable to beat. With many similar technology to the Iron Man, the powerful War Machine have a real solid body and can also dismantle great superheroes because we all know that Rhodey is still something without that suit because he is a Marine and I don't think after saying that he is a Marine I have to tell you about the abilities and deadly techniques he have in his pocket which is enough to kill any superhero.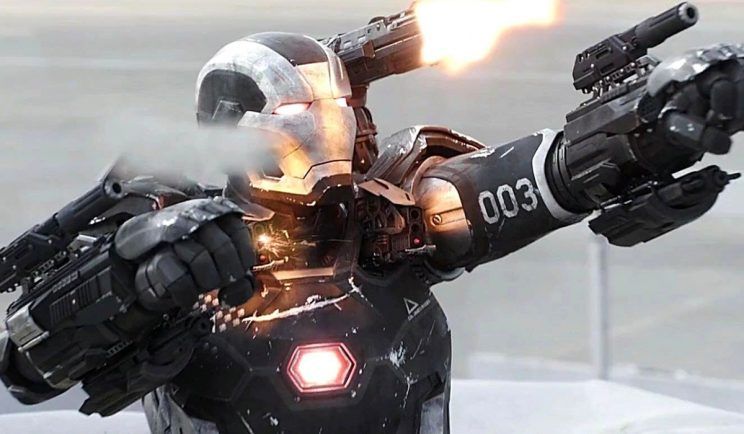 But, the only thing he lacks is the technology which Iron Man has in comparisons of the suits. If we talk about the suit of Rhodey then it can fire bullets, missiles, bombs, and any explosive thing you want to and also give the flying ability of Rhodey.
7. Hank Pym: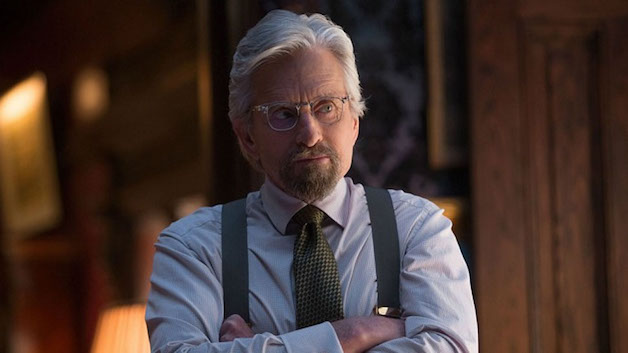 We have to admit that he is the coolest superhero in the list and the technology he has is also one of the most amazing and powerful as he can shrink to a very small size and can also transform his body into a giant statue-like figure also if needed.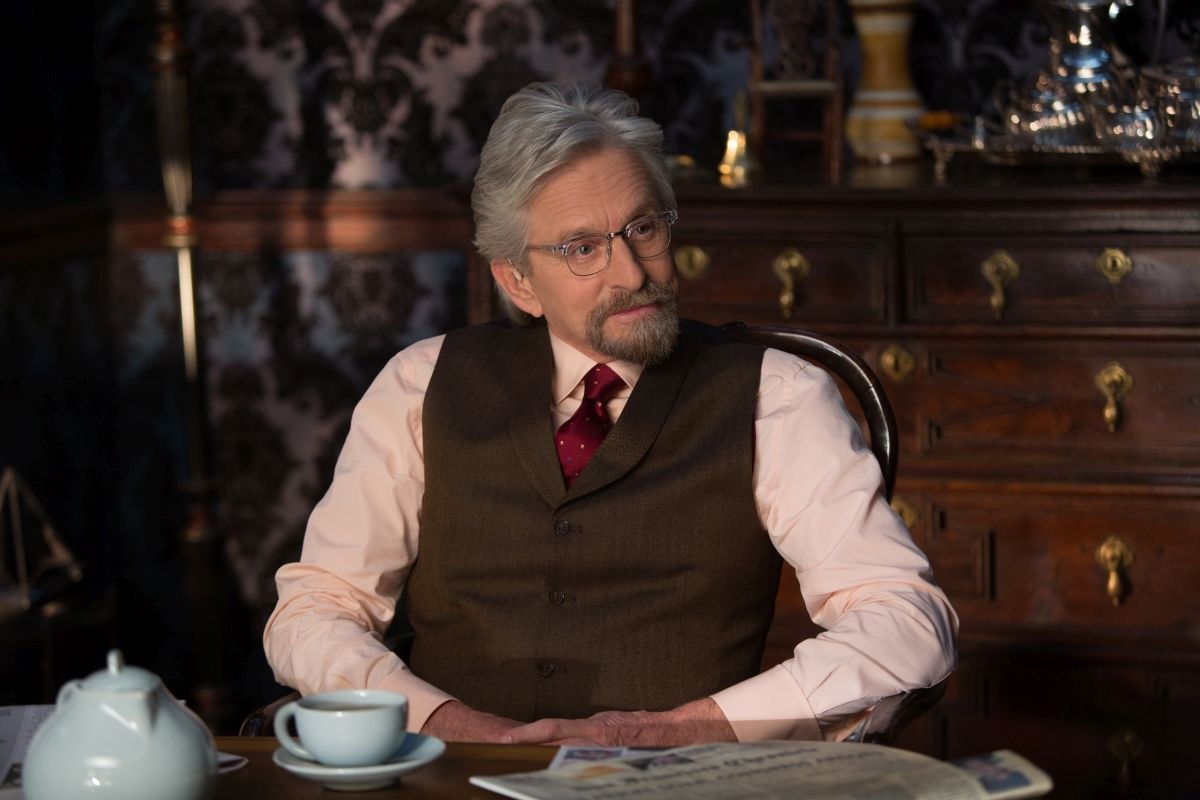 His suit has all kinds of weapons attached to it which makes him one of the most powerful superhumans in the list because he can do a lot of damage to his opponents and enemies by shrinking to a very small size and then blasting all those bullets, guns, and bombs on the top of his enemies.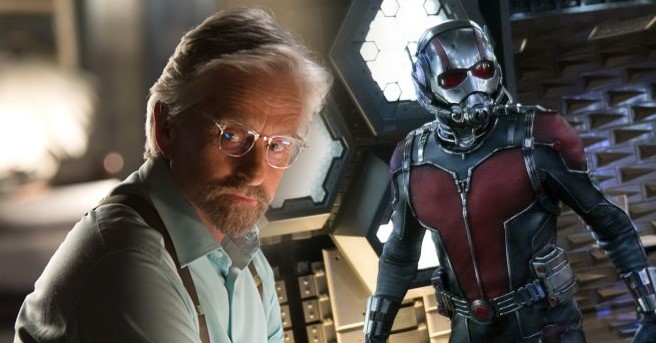 Because of all these powers, it's really hard to beat Hank Pym. But, we have to say that besides his suit and if someone damages his suit, then he will not be able to fight against his enemies.
6. Ikari: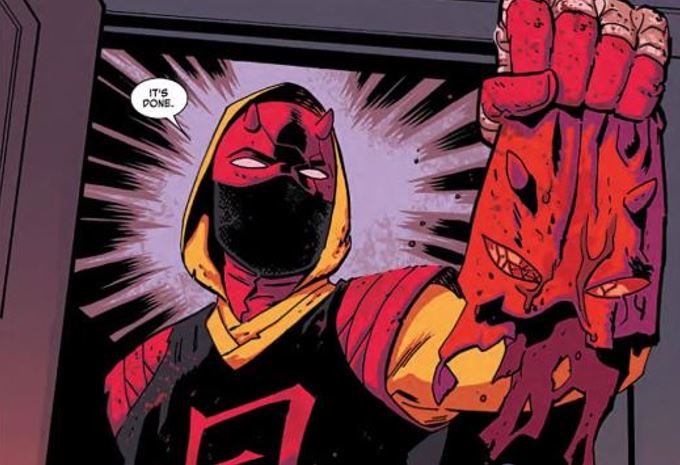 Ikari is the assassin which was created by Mark Waid and Chris Samnee in order to get their revenge from the Daredevil as a result of which Ikari is somehow very similar and familiar to the Daredevil. The character has all kinds of powers like Daredevil as he also has a very incredible sensory system which allows him in order to feel and kill his opponents.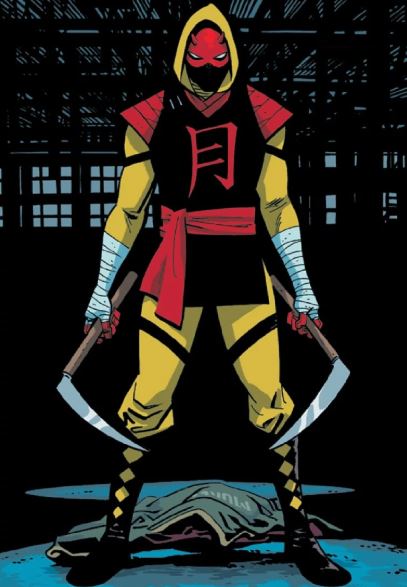 The biggest difference between the two is that Ikari is very brutal in nature and is regarded as one of the most lethal and also most as a killing machine in the world. Ikari is the Japanese version of Daredevil and is little more powerful than Daredevil because of all the skills and flexibility he has and on top of that the history he has in the comics where he mercilessly beat the Daredevil and almost killed him.
5. Winter Soldier: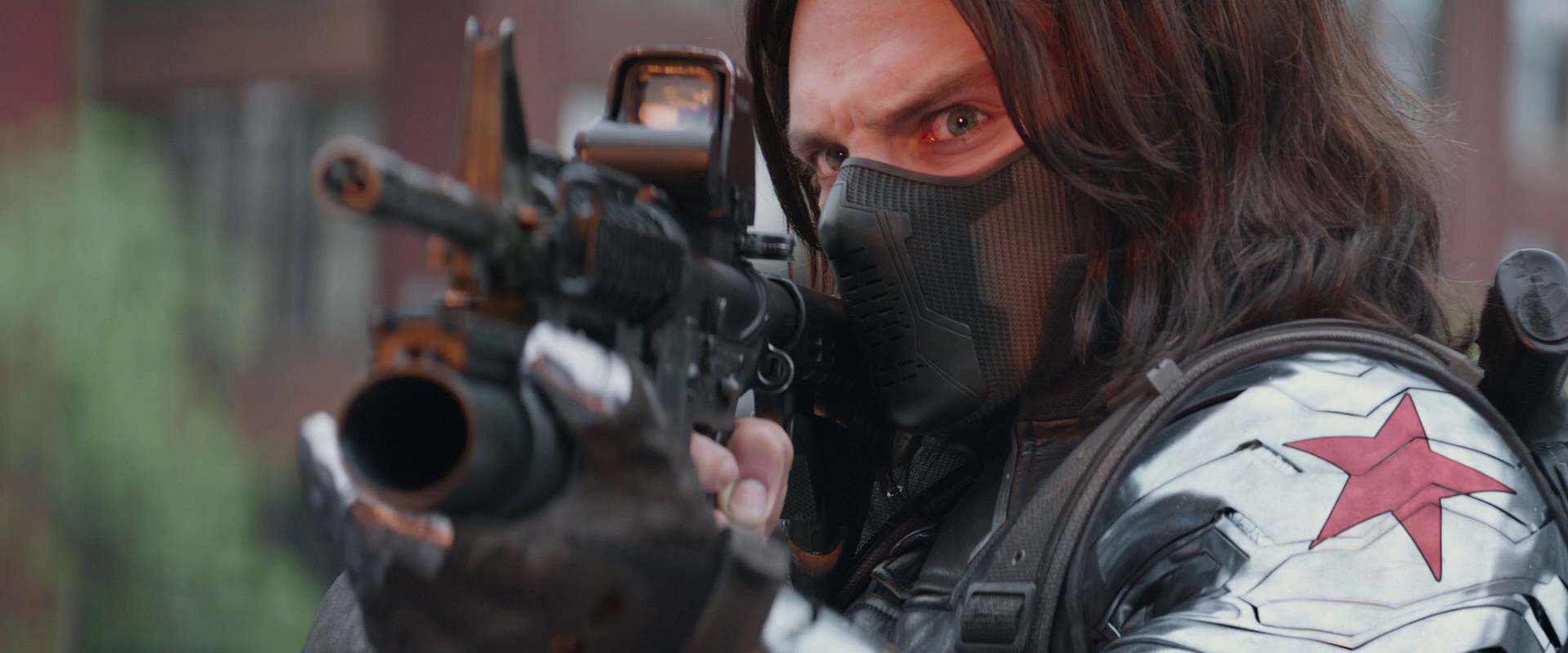 We all know how powerful and strong Bucky Barnes is as we have seen his powers in the movies of MCU but the only difference Bucky have in comparison to the powers of Captain America is that he hasn't taken the super soldier serum just like Captain America and lacks in that department.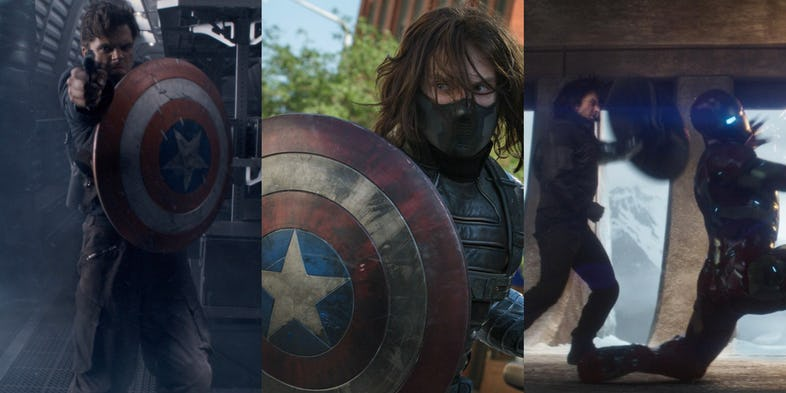 But, the brutal training he got and also the robotic arm of his are one of the most powerful things he holds with him. With that robotic arm, he has superhuman strength in him and it becomes really hard for his enemies to kill him.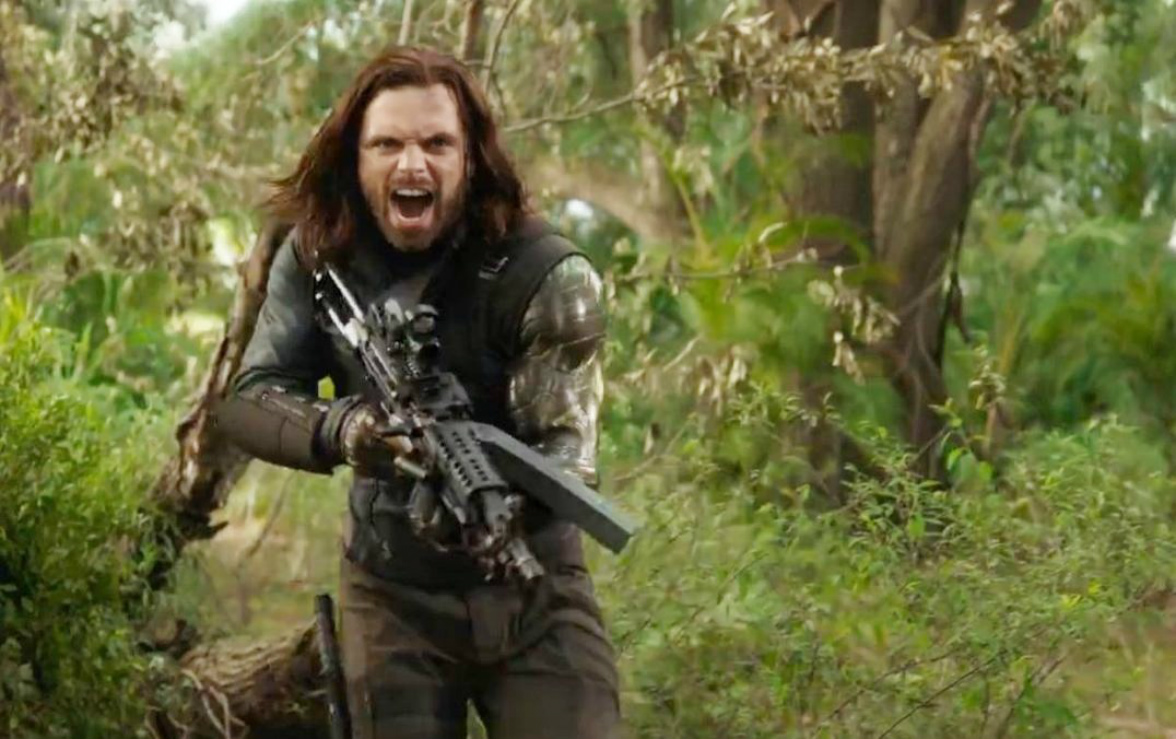 Also, he has a very sharp mind and no mercy attitude to the fullest level and also he tries his best in order to complete the mission he gets or he's part of. With all these things into consideration, we can say that Bucky Barnes aka. The Winter Soldier is really a hard man to kill.
4. Star-Lord: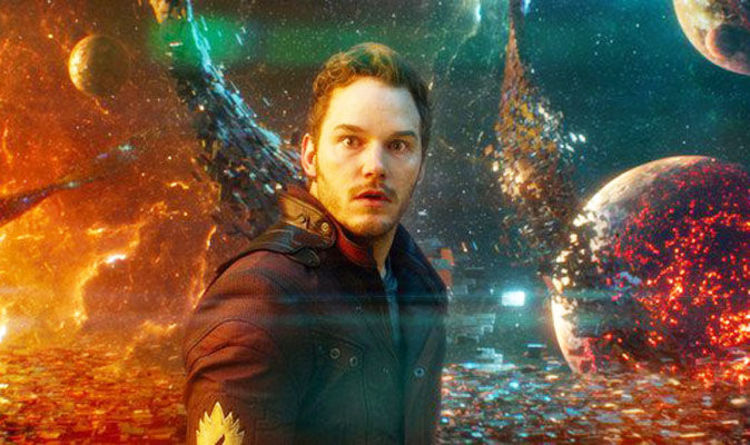 It's hard to pick anyone in comparison to the fights Star-Lord has had in all these years as he has been guarding the galaxies for decades now and all the powers of him come from his unique strength of mind but it's also the weapons and amazing alien technology he has in his hands.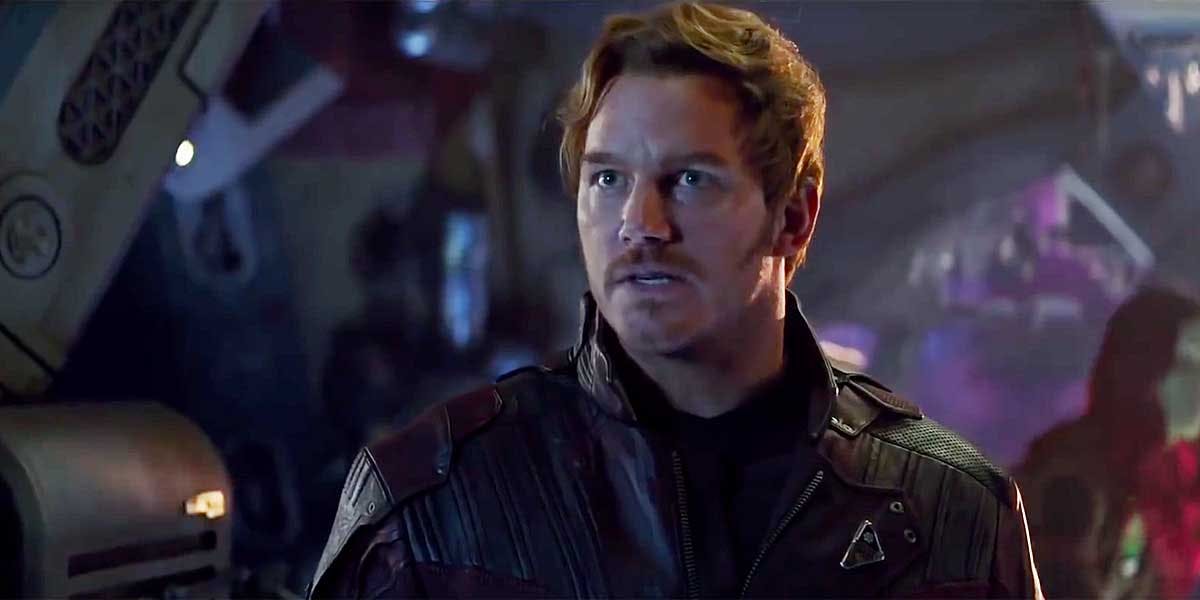 Also, he has been a really talented and trained superhero because of all the tough training he got in his younger days. The best thing about Star-Lord is that he holds a lot of amazing weapons and techniques which made him almost unbeatable for any other character in the list and also we can take his patrolling of galaxies into the consideration because it's not easy to take care of the galaxies and if he is the leader of his team then we aren't fooled to understand that he is really powerful.
3. Taskmaster: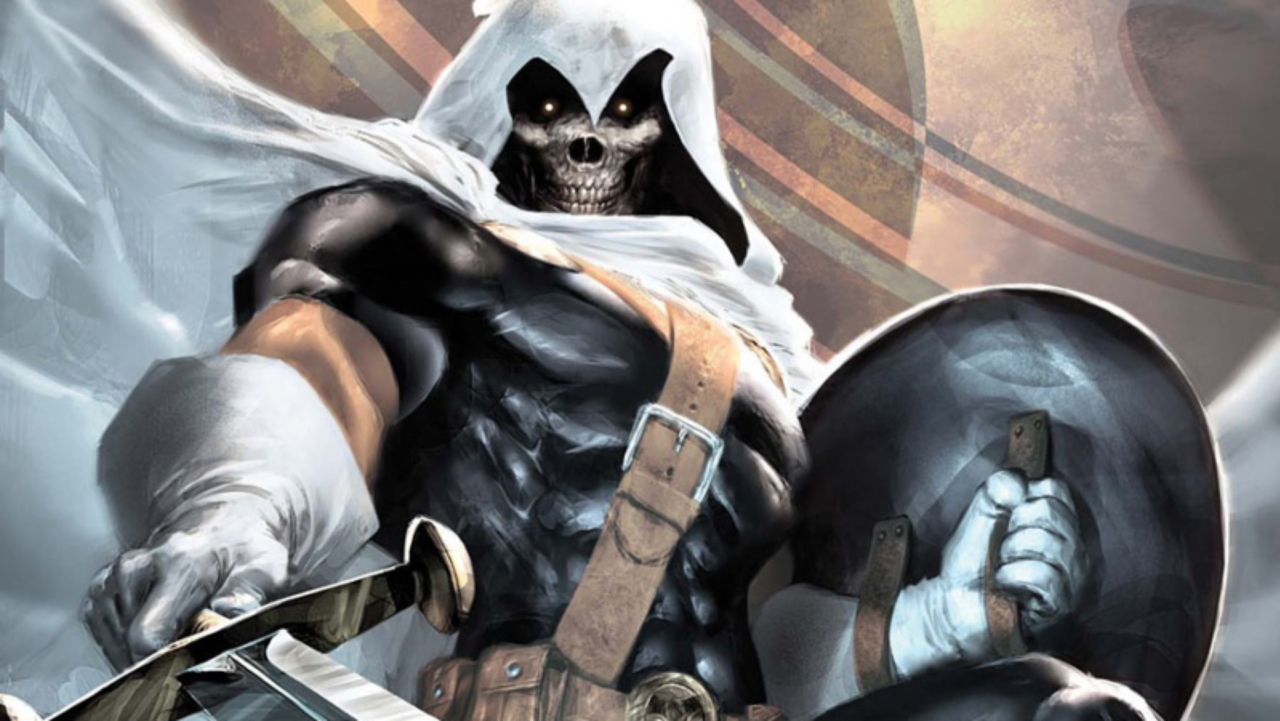 It's really hard to stand a chance against an opponent who can copy all the things you do and that's exactly what Taskmaster do as his powers came through an injection as the muscle memory and also the eidetic memory of this superhuman is none to anyone and as a result of this he is very deadly and powerful in nature.
Also, there are many powers of Taskmaster as he has incredible photographic reflexes as a result of which he can duplicate any sort of act physically after seeing that act done by someone else. This is the reason it's really tough to beat an opponent like Taskmaster.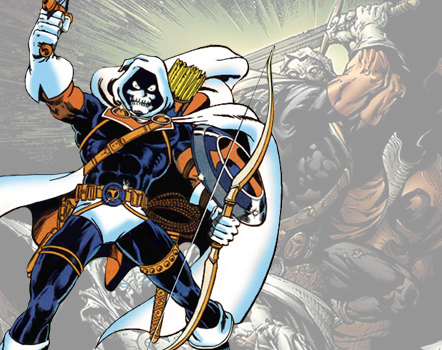 Also, as we all know he has a duplicate shield of Captain America also with him. So, it's not easy to beat Taskmaster with all these abilities in his arsenal and also the menacing mind he has with all that brutal characteristics of his.
2. Iron Man: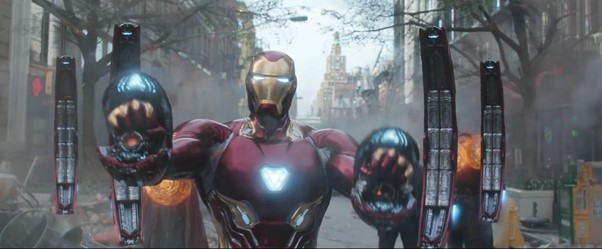 We have to say that Iron Man is simply incredible with all the techniques and inventions he has done in all these years and it's really hard to beat him because he has created incredible and amazing suits which can defeat any other superhero on the list and with that in context we have to admit that he's a really smart person with all the things he has invented in all these years.
He's simply a master of creating suits as we all have seen many different additions to his suits in all these years and that's the reason why he has such a big fan following out there. Also, the daring attitude he has and also the smart and clever mind he has, it's really hard for any opponent to beat him. Talking about his suit, I think we better not talk about it because we know that his suits can do anything, simply anything.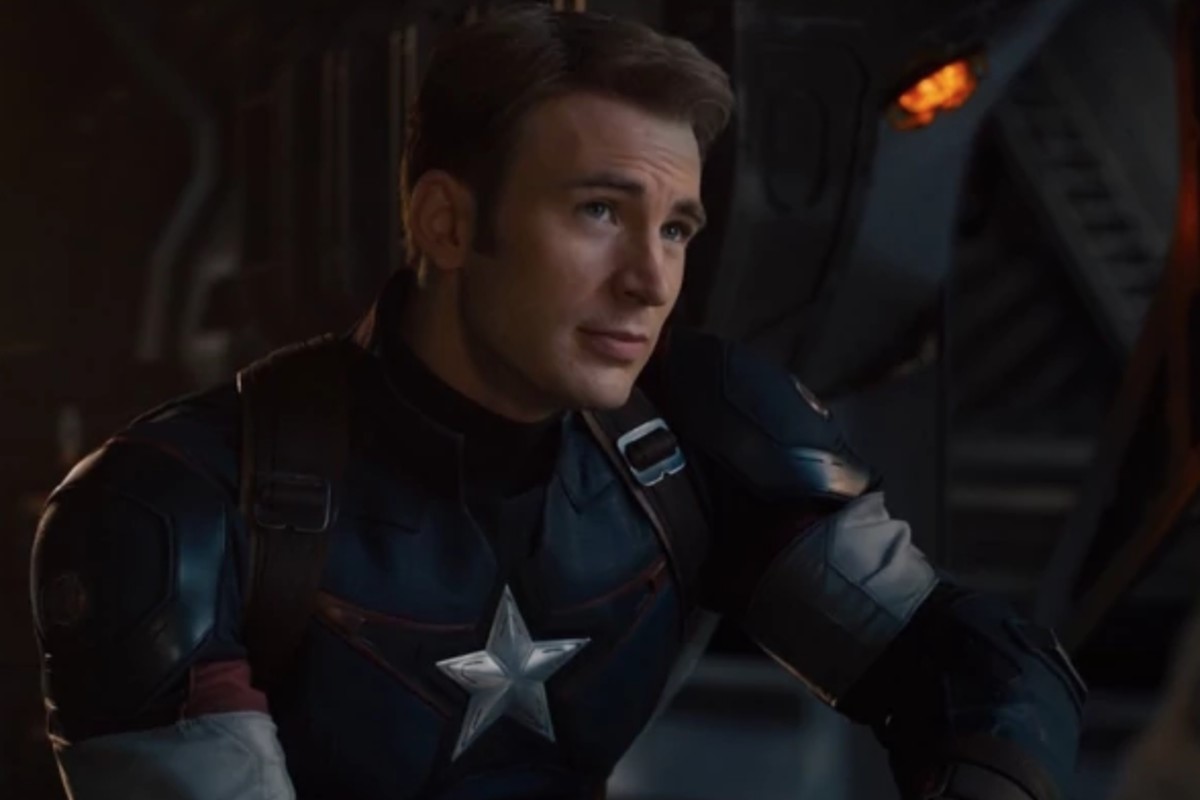 It's not easy to be the leader of a group who has superheroes like Iron Man, Hulk, Thor, Hawkeye, and Black Widow in it. But, our Captain America deserves to be the leader because of the ethics he has and the heart he has. And this is the reason why he was chosen for giving the Super Soldier serum in order to become a human who is far smarter, powerful, speedy, durable, and have a great agility in comparisons to normal humans.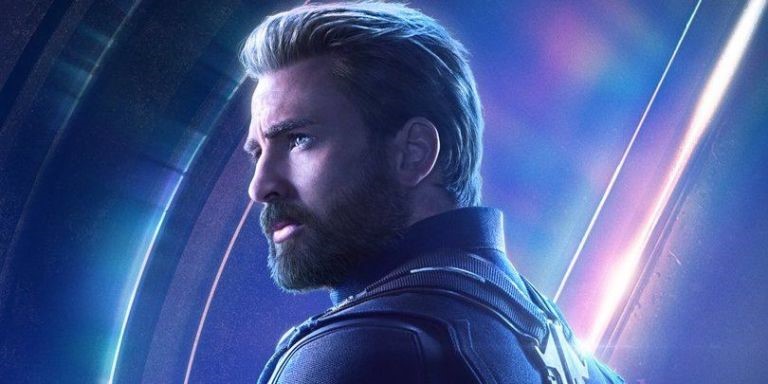 But, besides all his powers, it's his mind's strategy, intelligence, and the leadership quality which makes him the man on whose command the other members of his team do the job. He is the man who is always there for his team and always puts himself ahead of anyone else. It's really hard to find any loophole in Captain America as we all know that his superhuman strengths don't lie in his costume and it's in his body in the form of mental and physical strength.
What do you think about this ranking? If you have any other superhuman in your mind that are really powerful, then do tell us in the comments section below.