Movies
The License Plate of This Avengers: Infinity War Fan Will Make You Cry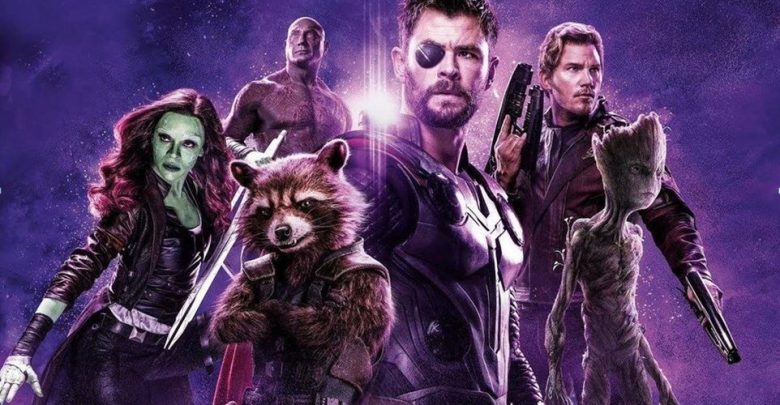 There are a lot of memorable scenes in the movie, Avengers: Infinity War but there is this one scene which became really famous and it's really unique to see what a fan of Avengers: Infinity War movie did with the license plate of his car. The picture is really getting a lot of thumbs up on the internet.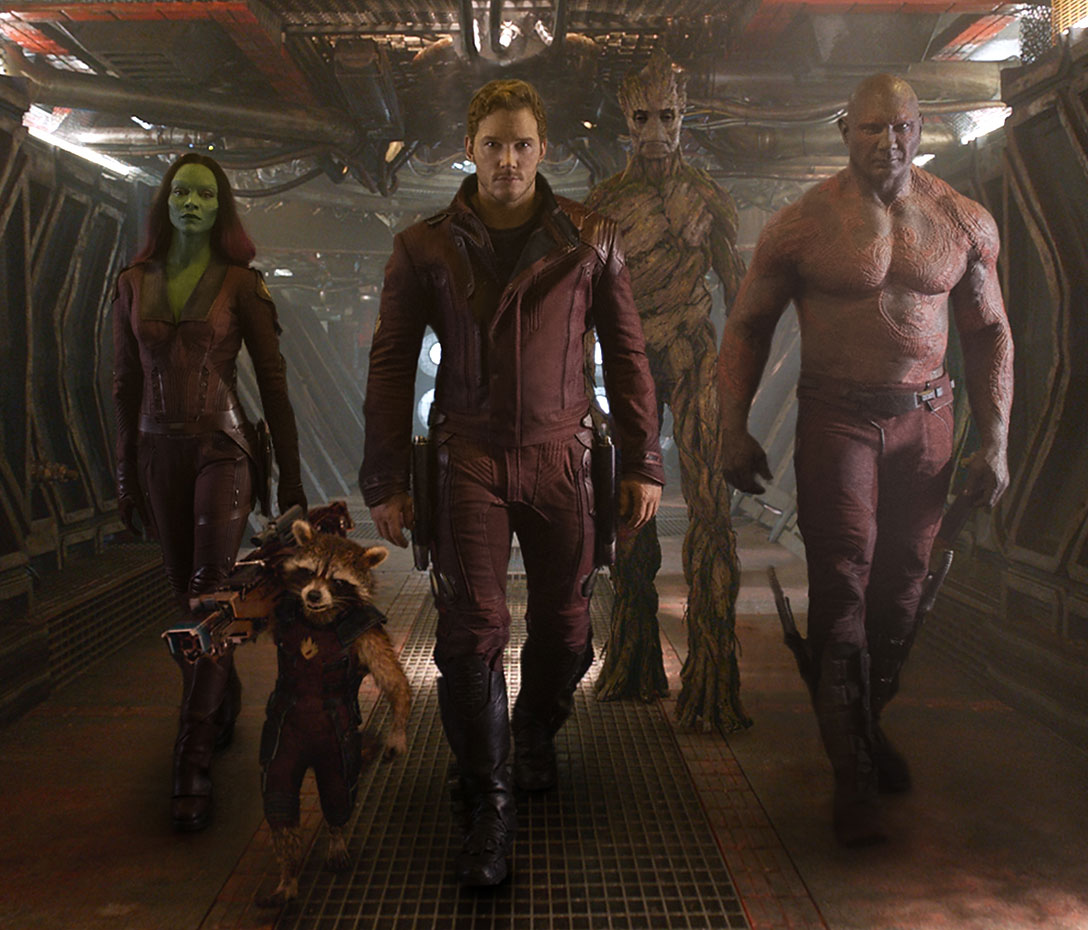 Avengers: Infinity War has been the best superhero movie ever and I have to give this title to this movie because it was simply incredible and even before its release, we saw the hype for this movie. Also, the fanbase Avengers has, in particular, is way too loyal and even though there are some who have different opinions about the movie, they should talk to the movie fans and ask them about their experience and it'll change their opinions in our favour, for sure.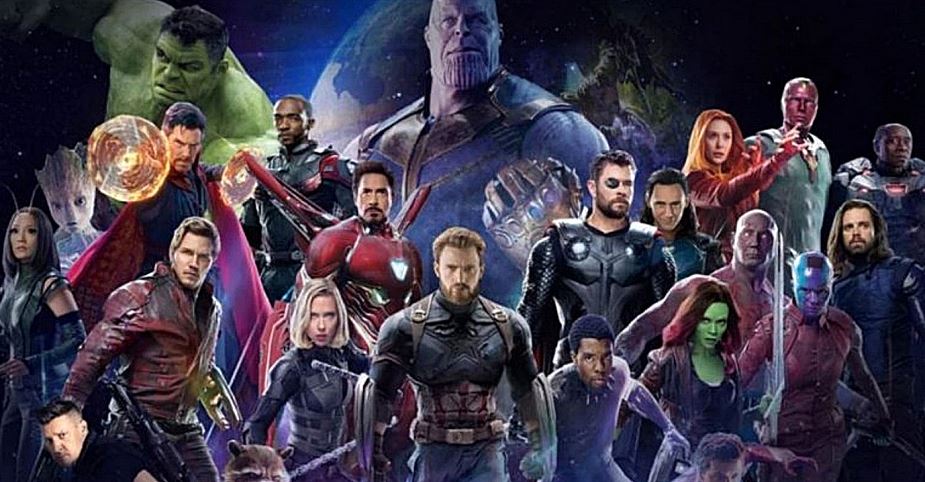 Also, we can clearly see how impatiently people are waiting for the release of the official title of the film, teaser of the film, or any sort of revelations from the side of Avengers 4 movie. The hype has even somehow overshadowed the star-studded debut of Captain Marvel which is going to happen before the release of Avengers 4.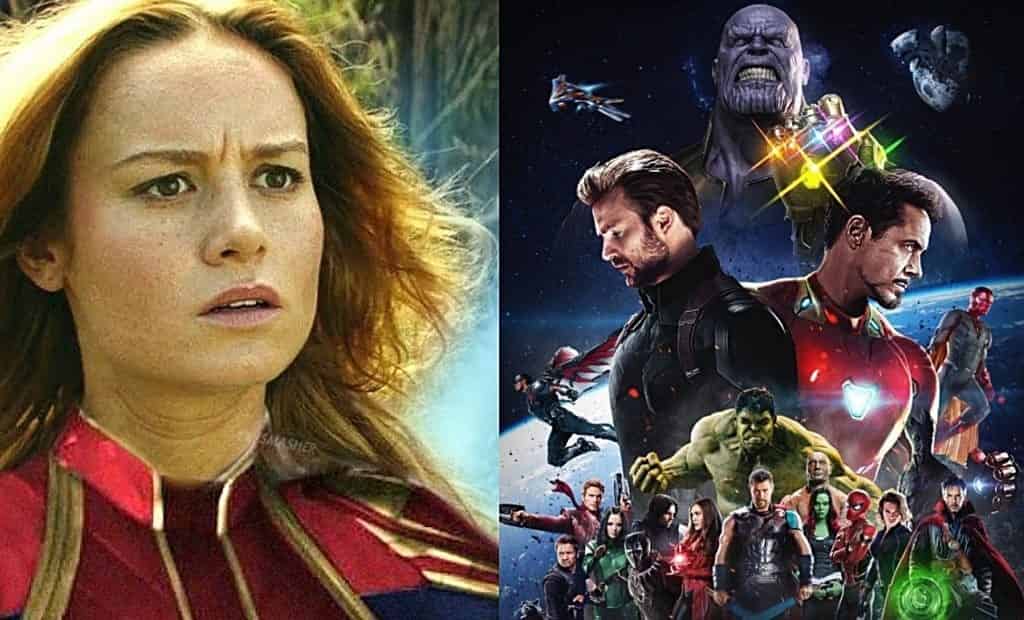 And it seems like there's no movie coming out as all the hype and excitement is for the movie Avengers 4. But, no matter whether the movie Captain Marvel is in the shadow of Avengers 4 or not but as soon as the time will come all the hype will shift to Captain Marvel.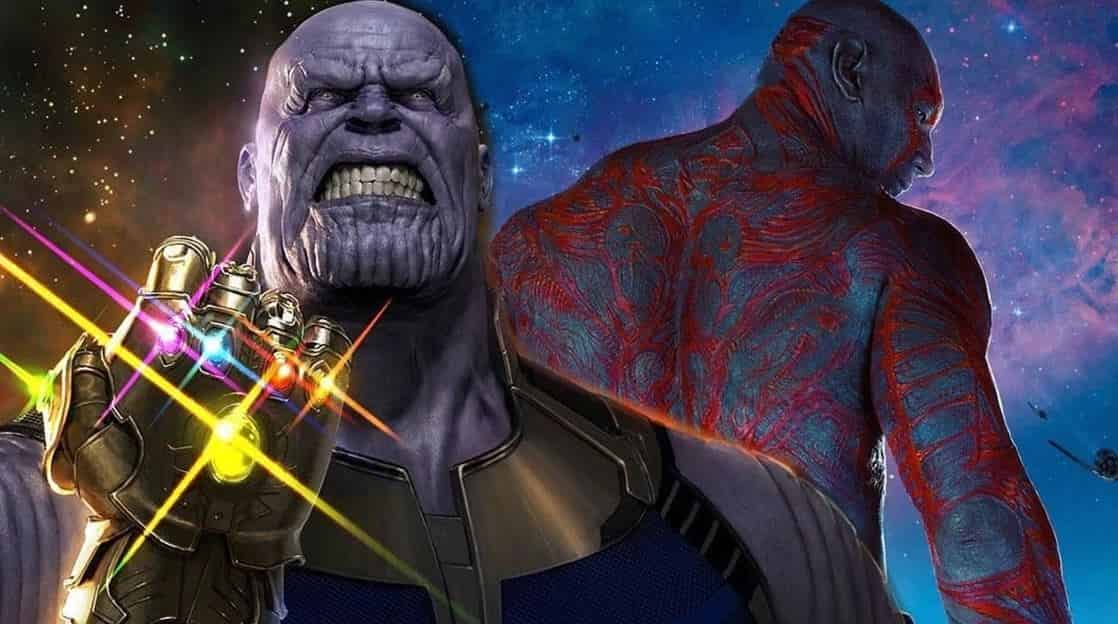 Now, we are going to talk about the most talked about and the funniest scene of the movie Infinity War when a lot of Guardians of the Galaxy members had their encounter with Spider-Man, Iron Man, and Doctor Strange. It was Drax who said a historic dialogue which would be engraved in the history books as one of the funniest moments in MCU's history. He said, 'Y GAMORA'.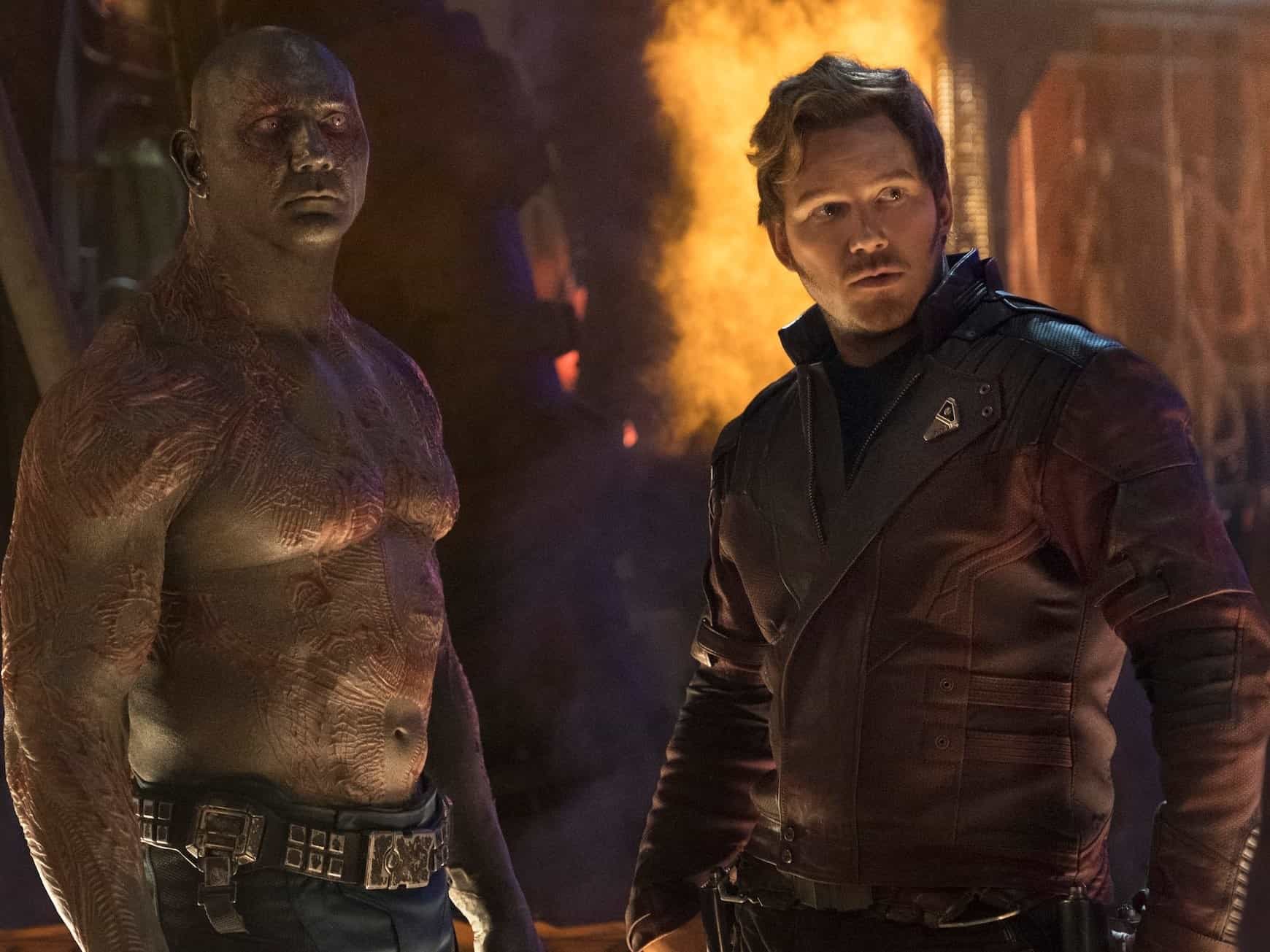 So, a fan from Brooklyn simply puts this on his license plate and the result is really funny and amazing. The picture has been shared by a Reddit user /u/Maureen0569 and went on to the subreddit of Marvel Studios which is /r/MarvelStudios and posted this picture, which is shared down below and is gaining all sorts of happy and sad things on the internet.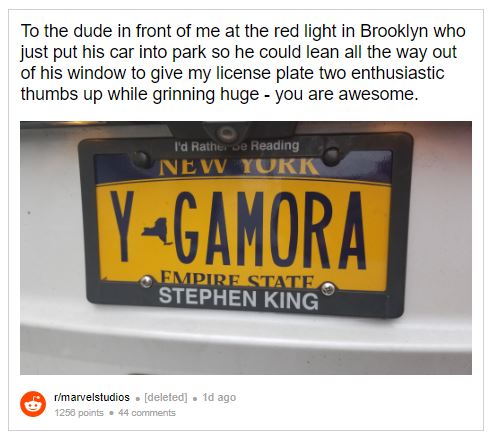 As we all know that the alien race, Drax isn't quite good when it comes to understanding metaphors, as a result of which, he has provided lots of humorous moments in the MCU. Also, the other side, Drax has the sole purpose of killing Thanos in his life for he was the reason his family was killed.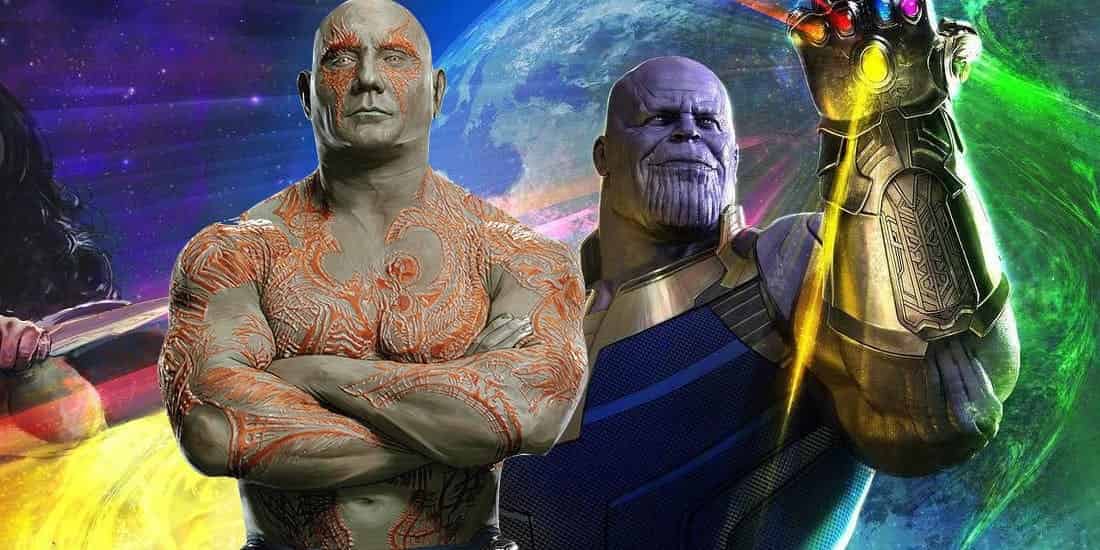 But, we all know what Thanos did to him and his family and there are lots of rumors and reports claiming that all the superheroes will be coming back including the ones who turned to dust after the infamous Thanos' snap.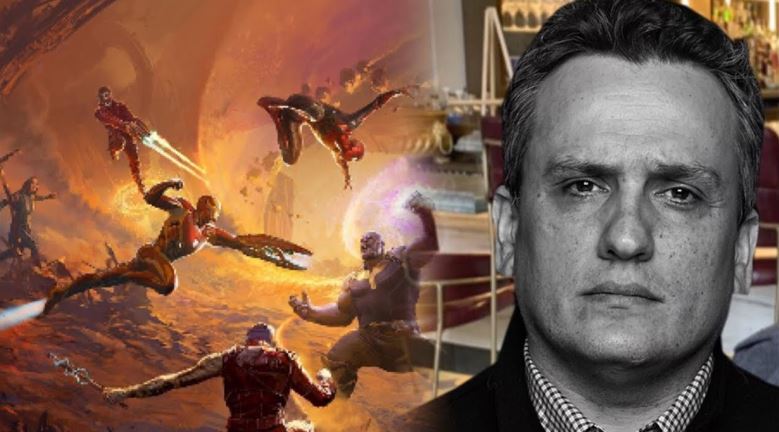 Apart from all these as we all are really impatient for the movie Avengers 4, there are some comments from the side of Joe Russo as he stated,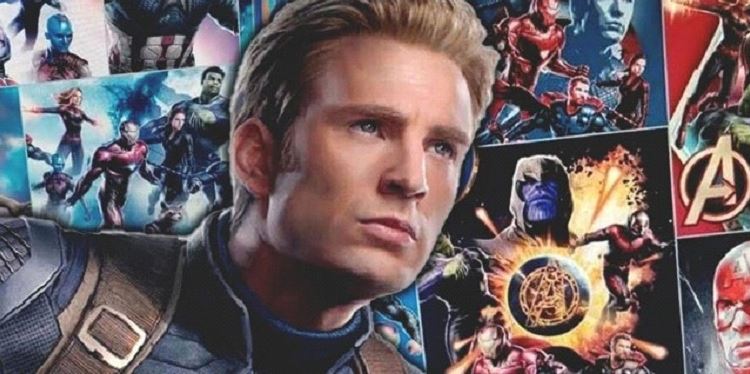 You know, it's always an agenda of ours to block out the outside noise because it can lead you to make some bad choices with the material. We've learned over the years just to listen to ourselves, and it's great that there's two of us that we can have conversations with each other. We can really stay insulated and reinforce one another in our belief in the story that we're telling. I feel like with Avengers 4 because it was made before there was any response to Avengers 3, it's really pure in that regard. The storytelling is very pure."
What do you think about this license plate? Tell us int he comments section below.