Movies
Television
Disney Plus: Everything Confirmed to Come on the Streaming Platform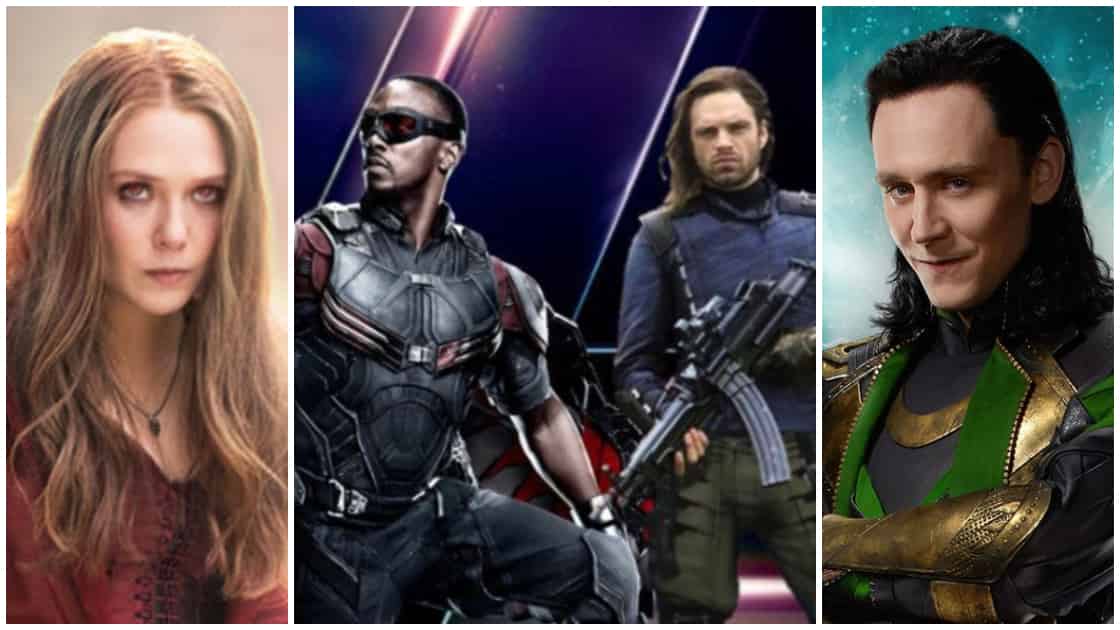 It seems like the golden time of Disney is going to come when their streaming service, Disney Plus is going to make its way into the hands of viewers and will challenge Netflix and many others in becoming the leader of streaming services. Sometimes, I really think that the day isn't too far when we are going to have movies, television shows, online shows, songs, bedsheets, pillows, cars, planes, animals, etc all in the name of Disney.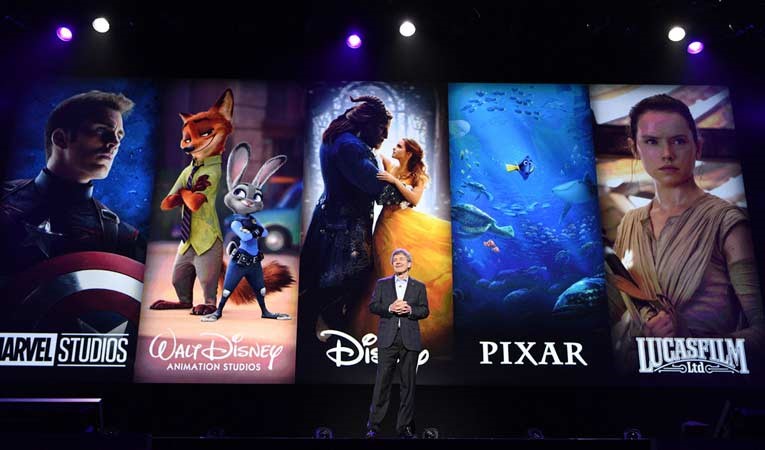 Well, jokes apart you seriously have to see the domination they're cruising towards as they have arguably had the biggest library in their competition and their notable weapons are none other than Star Wars, Pixar, and Marvel Cinematic Universe. So, we all know that solely from the MCU they're ruling the world and with the deal of Fox in their hands also. It seems like we all are going to turn into the characters of Disney soon.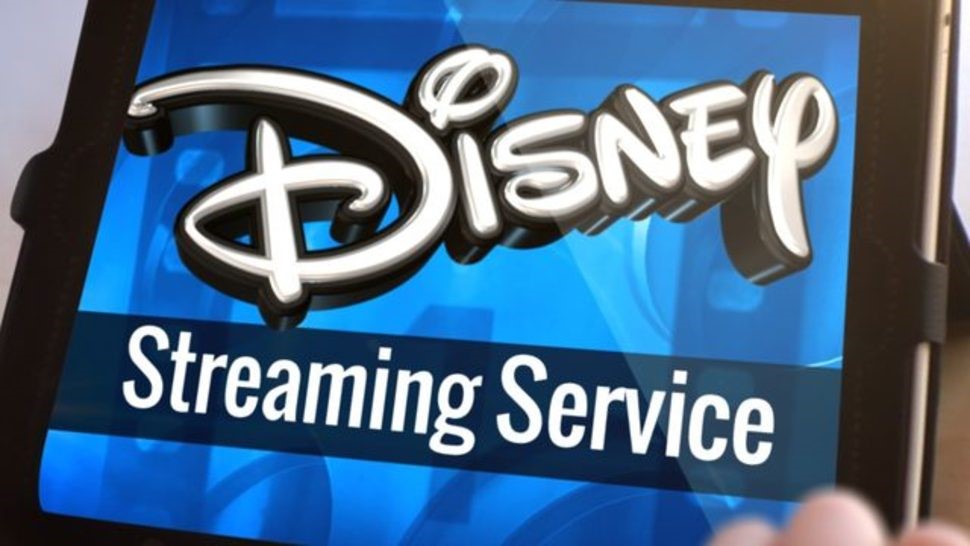 But, we have to praise them really because the ideas, concepts, characters, and things which they come up with are always of the stupendous level and are really good, which is the reason we couldn't be able to find any bad thing about their vast dominance. So, today we are going to talk about the characters and shows we are going to have on the streaming service of Disney, which is known by the name 'Disney +'.
28. Flora & Ulysses: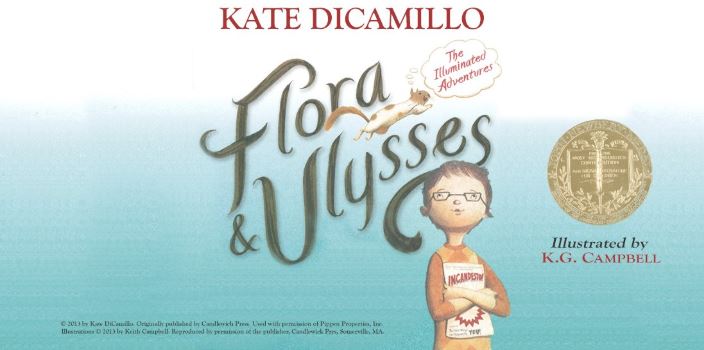 This is an exemplified novel which includes more of traditional stencil drawings with comic book panels, Flora and Ulysses is a story about a self-centered girl who is a witness of her neighbor's little squirrel has been stuck in a vacuum cleaner, which proves as an event that shows its superpowers. The movie version of this comic is said to be as a family drama and also will definitely be loved by the kids especially whose parents have signed up to the service. This project is still in the early phases of its development yet.
27. Timmy Failure: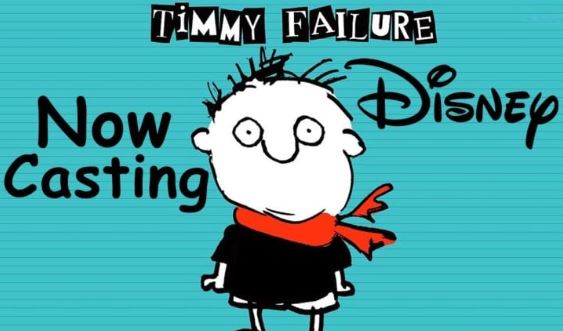 This is like many is going to be a one for the children as it is going to follow the footsteps of the famous book by legendary Stephen pastis as the story is going to be about a child who is of 11-years and is the one who thinks that he is the best detective in the town and went on to run a small agency of his own with an imaginary polar bear and having Rollo Tookus as his ultimate sidekick. Currently, nothing has been said about this but there are reports that for the role of Timmy's mother Ophelia Lovibond has been recruited and also Tom McCarthy is the one who is in the spotlight to direct this one.
26. Honey, I Shrunk The Kids: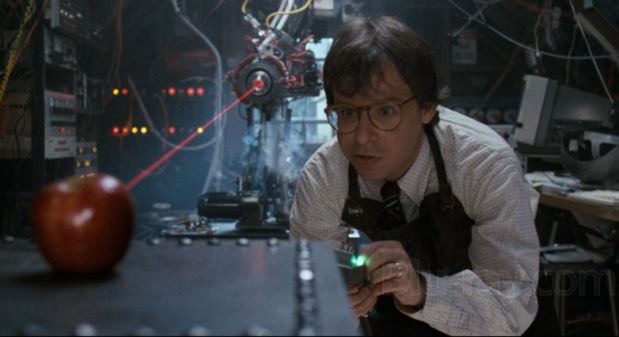 This series, is already been one of the most successful franchises for Disney so far, with three blockbuster movies, a great TV show and also a theme park attraction in its hand, so its quite obvious to revisit the well, its not really needed to make a remake as the original part gives us the same vibes and is fresh, young and ever charming. A huge thanks to Rick Moranis for his performance, so now we all are eager to know who is brought in the project next.
25. The Parent Trap: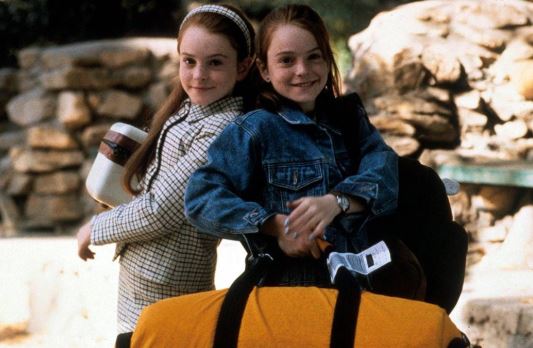 We all are very familiar to 'The Parent Trap' as we have seen Lindsay Lohan in it and also as we all know that there are five films in this series and because of all the popularity and love this series have int he hearts of viewers is really immense and is the reason why Disney is going to go back in time as they're going to bring this again with a casting quite like the one of Lindsay Lohan back in time. We have to admit that if this is going to happen then a lot of people are going to get nostalgic and happy.
24. Star Girl: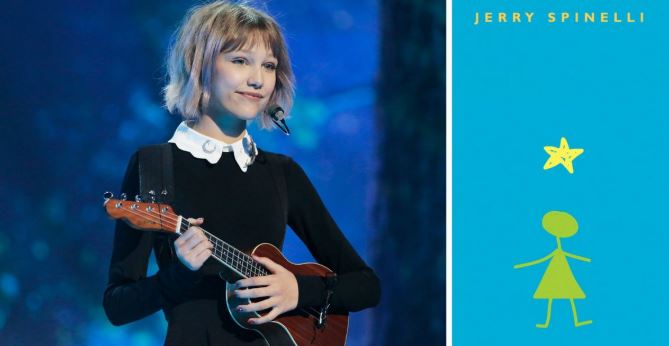 Star girl is originally a young adult novel by Jerry Spinelli from 2000, and this movie is loosely based on the novel. In the movie, there is a character named Stargirl Caraway, who is a fascinating schooled teenager and is noticed for her individuality; she never tries to behave like other normal students but does whatever she wants. Grace VanderWaal, America's Got Talent winner is playing this fascinating role, while the director of the movie is Julia Hart (Miss Steven) and the script is provided by Kristin Hahn (the Yellow Birds).
23. Magic Camps: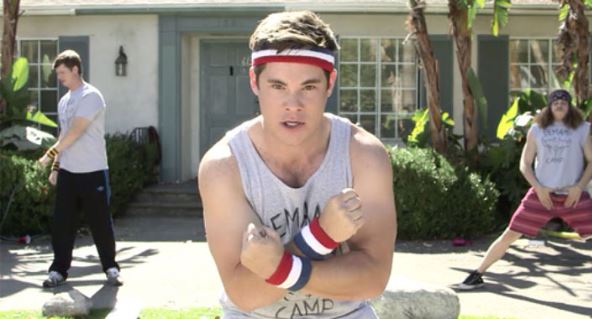 Mark Waters, the director of the Mean Girls and whose career hasn't hit the skies yet, is coming back with a movie titled as Magic Camps, which has Adam DeVine in the lead role as Andy, who is a man that returns back to his old summer camp and work as a counselor to find some new sense of purpose in his life. It should be really funny and stupid stuff that Jeffrey Tambor and Gillian Jacobs support this to really expand their selection of original content.
22. Togo: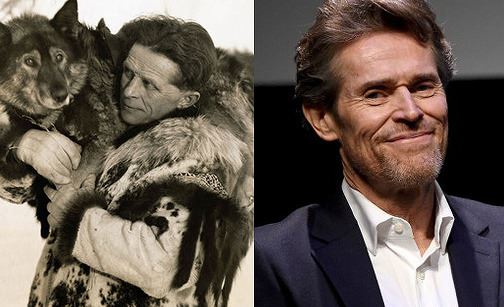 This is one of the must-watch things when the streaming service will come in front of us as Togo is going be the movie which is going to please a lot of Willem Dafoe fand as we all know that in this movie we are going to see Dafoe in the role of a dog musher and also his dog named Togo is going to play role with him. The movie is going to tell us a story of an Alaskan town of Nome whom they're going to save from an epidemic. So, the movie is really going to be an interesting one and the fans are really waiting for it.
21. Father Of The Bride: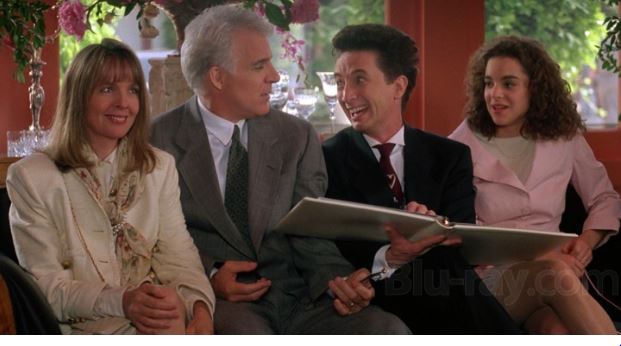 I'm sure that all of you reading this right now will be aware by this amazing movie which came back in the 90s and it was the legendary cast of Steve Martin and Diane Keaton who made this movie a tremendous box-office success. But, not many know that the movie was a remake of even an older version which came back in the 1950s. So, it's easy to understand why Disney wants to update this one also with new casts but at the moment there aren't any announcements and we really hope that we can see someone matching up to the magic of both these oldies as it's not an easy task to deal with.
20. The Paper Magician: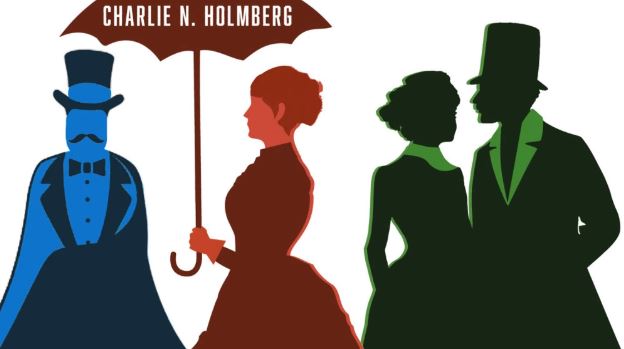 Disney is going to add a new franchise in their long list as they're eyeing to have the magical trilogy of Charlie N. Holmberg on their streaming service as it is going to showcase the story of a conjurer who is young and is attending a magical school, but sadly she has struck there with learning paper magic instead of the things she saw in her dreams and wants to. But, soon with time she started finding things really perfect and after which a new evil comes in front of her and we are going to see how she'll deal with that enemy.
19. Three Men And A Baby: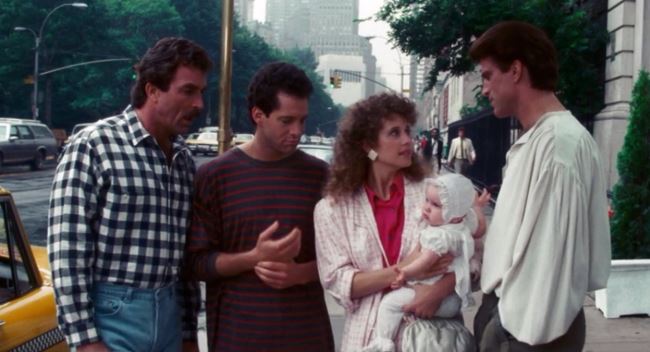 This is the movie which is one of the highest grossing movies of all time and also we have seen int he past that the story of the movie was really entertaining but it was also the chemistry and acting of Steve Guttenberg, Ted Danson, and Tom Selleck are the ones who did a tremendous job in their respective roles.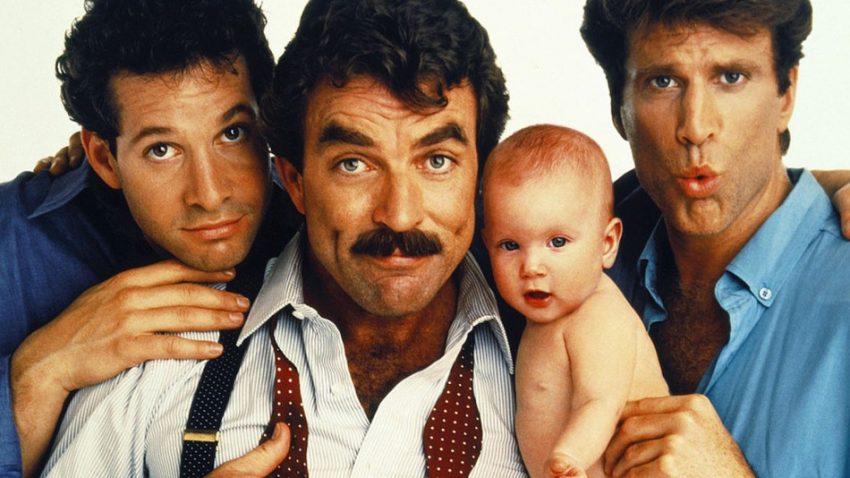 But, if Disney is planning to have this movie again in their list of films in their streaming service that they're going to face a lot of headache in the casting department of the movie because it's not easy to find three actors with that trademark charisma which we have seen in the movie. But, you can also place your debts on Disney in challenges like this.
18. High Fidelity: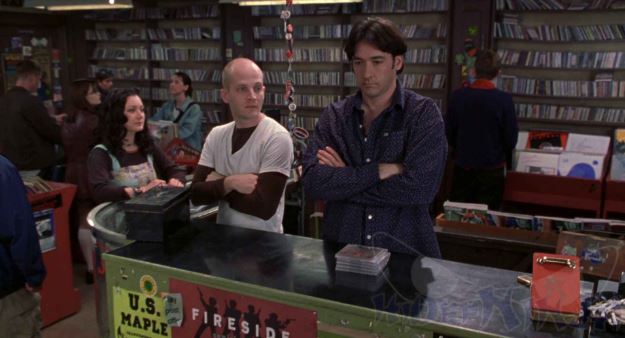 There are reports that Disney is really turning up the table in order to bring the comedy of Jack Black/John Cusack in the form of a television series because of the success it had at the time of its release. Scott Rosenberg is the one who is going to return in order to write the story of this. There are chances that we are going to see the same kind of tone and spirit in the series if possible because it's Rosenberg again on the driving seat.
17. Don Quixote: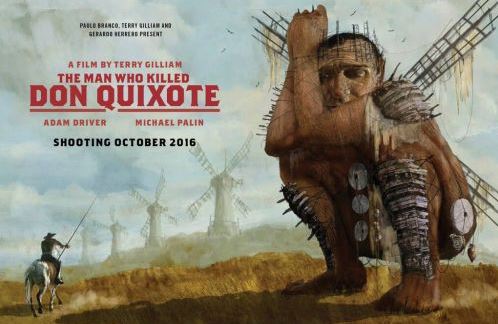 There are reports that it is none other than Billy Ray, who is going to produce and write the script of this one as Disney is really planning to bring this one out in a couple of years as we all know that Billy Ray has made a name for himself after The Hunger Games and Captain Phillips. It is going to deal with the story of an aristocrat who forms a very lover class but decides to go on an adventure. Some are claiming that it is going to be the next Pirates of the Caribbean.
16. Ink & Paint: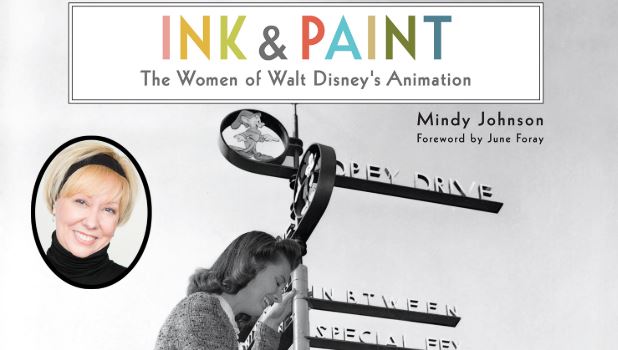 This is going to give Disney a lot of praise and applaud as they're going to tell the story of all those women who helped in making a lot of Disney characters who have been tremendously famous and also really lovable out there. It is going to be based on the book of Mindy Johnson. This is going to pay tribute to all those women and giving them the share of recognition they deserve. Also, this is going to tell a lot about the history of the company and fans are really happy to see dome documentary sort of things are also in the plans of Disney.
15. High School Musical: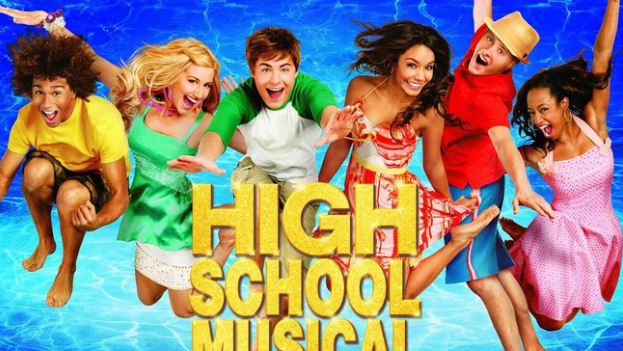 This is the reason why I told right up in the description of this article that viewers going to need some tissues in their hands when they'll have this streaming service in their hands as the return of 'High School Musical' is on the cards and one thing is sure that the original cast isn't going to be there but we can expect some cameos from them as to make the viewers cry even harder.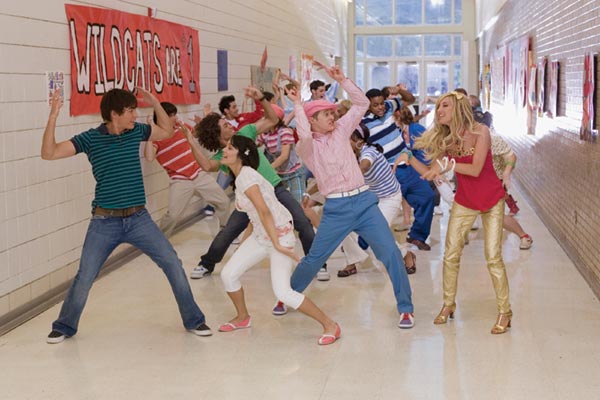 There are reports that we are going to have this is a kind of documentary style in which we are going to see some of the songs from the past and some new ones, so you can say that it's going to be an amazing mix of Glee and HSM for all the people who have watched and has been a fan of High School Musical back in those days.
14. The Muppets: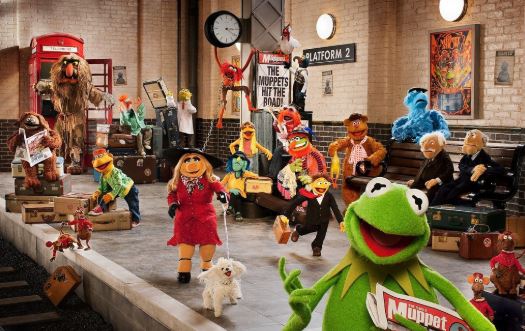 There are a lot of fans of Muppets out there but the very last attempt to bring them on a television show went out terribly wrong and since then there haven't been any attempts over it. But, with the streamings service coming and a lot of shows and things form the past making their way into the service with new transformation and also some new additions, how they'll forget one of their most popular characters. So, there are chances that we are going to see them again on the streaming service and maybe this time they'll not mess up things.
13. Noelle: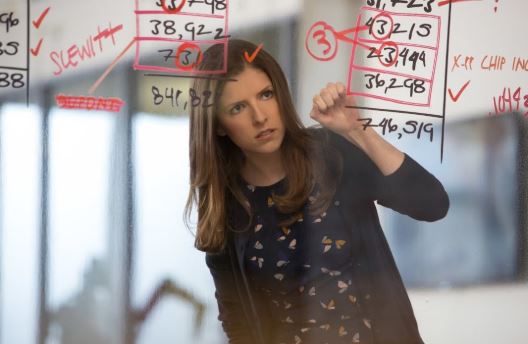 This is going to be one of the most interesting shows which are going to make their way into the streaming service as there are reports that we are going to see Marc Lawrence of Miss Congeniality for the direction of this wonderful humourous Christmas comedy show. In which we are going to see Anna Kendrick who is going to play the role of the daughter of Santa Claus, named as Noelle. But, there isn't any suggestion just yet as who is going to play the role of Santa Claus in this show.
12. The Sword In The Stone: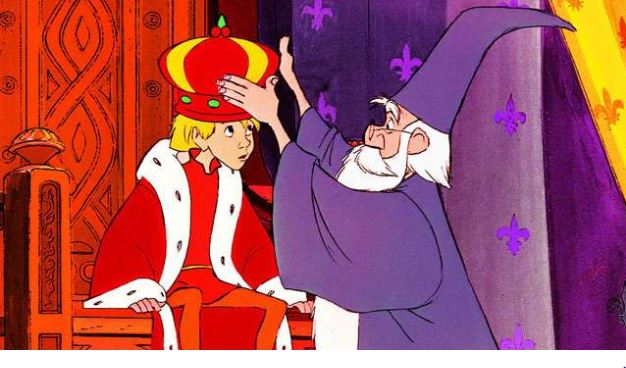 Disney is having a lot of live-action remakes in their hands at the moment for the streaming service and this is going to show a lighter version of the Arthurian legend. There are reports that Juan Carlos Fresnadillo is the one who is going to direct this one and also it is the writer of Game of Thrones, Bryan Cogman who is going to write the script of this one as efforts has been made up by the people at Disney in order to bring it well into the live-action settings.
11. Monsters Inc.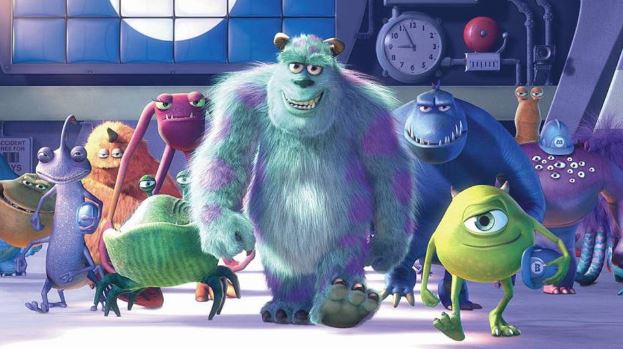 There were reports in recent past that Disney is really eyeing the idea of having Monsters Inc. In sort of form of a television show as they're hoping to continue the things from the story of Mike and Scully.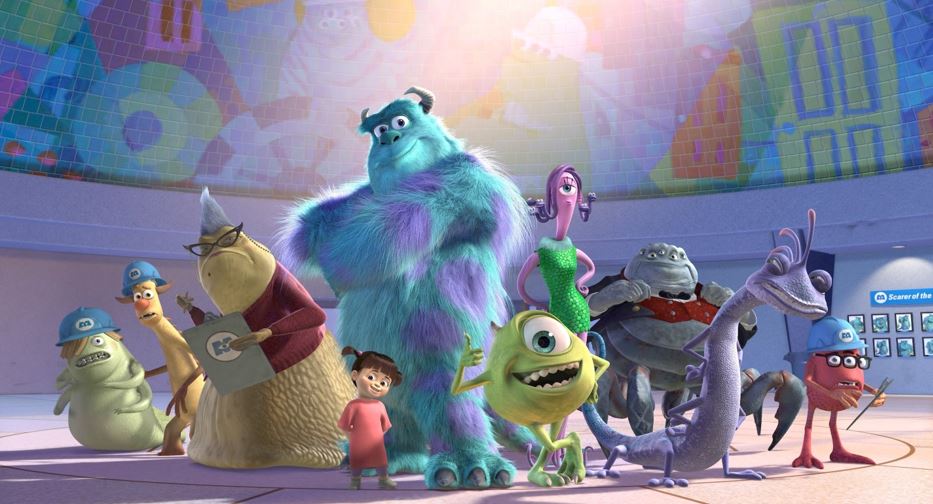 The chemistry both of these have is quite enough for making a show and also we could see the return of Boo, and maybe just maybe the incoming of two geniuses in John Goodman and Billy Crystal. Disney is surely going to introduce some new monsters also in this one with the focus on already established monsters for sure.
10. Mighty Ducks: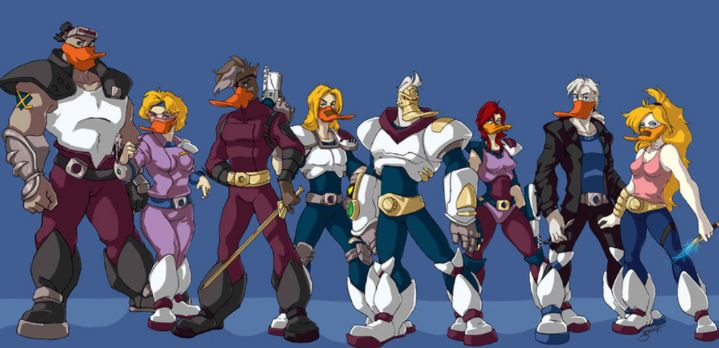 There are a lot of critics who didn't like the trilogy of Mighty Ducks but there are a lot of people who were huge fans of this and those people from the 90s will surely be quite happy after hearing this as there are plans of bringing it again on the streaming service of Disney with new production upgrade and a lot of new changes which weren't there back in 90s. the best and nostalgic part is that Steven Brill, who was the original screenwriter and Jordan Kerney, the producer of the show is returning even after all these years.
9. Cassian Andor Series: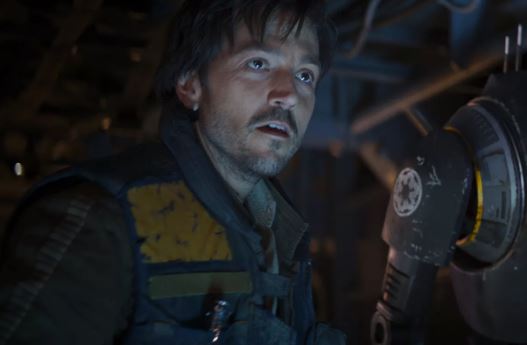 Disney is really looking forward to bring a lot of interesting things in their streaming service as they're planning to have the prequel of this series on their streaming service. It is none other than Diego Luna who is going to reprise the role of Cassian, he is not going to be the only one who will be a familiar one as there are a lot of characters and stars who will be in this one. But, in order to bring a lot of interest from the side of viewers, Disney has to make a lot more exciting declarations rather than just the incoming of Cassian and Kaytoo.
8. The Clone Wars Season 7: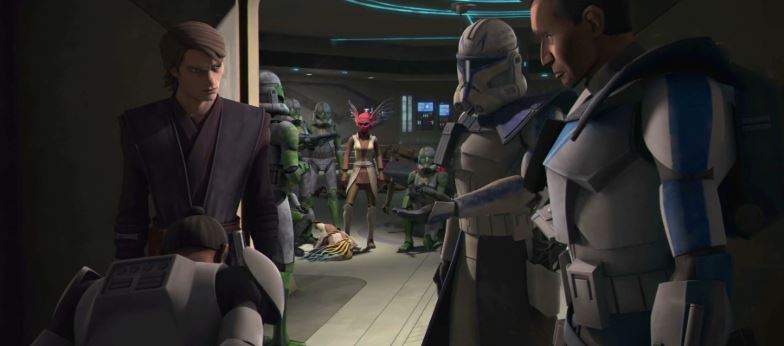 There were signs that the clone copy of Star Wars, The Clone Wars are going to end but with the news of Streaming Service now solid there are reports that we are going to have season 7 of this famous series and there has been an official announcement that we are going to have 12 episodes in this season for the series. The expectations are really high again as Dave Filoni is going to be the one leading all the lines for this show. Also, there are chances that we are going to see the much-awaited reunion between Ahsoka and Jedi.
7. Lady And The Tramp: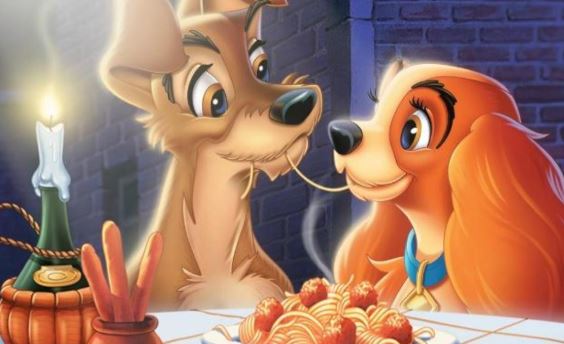 There are a lot of different things Disney is coming with as it seems like they're working hard in order to bring a lot of money into their company and in order to get the profit with the opening of their live streaming they want viewers to be really happy and having all sorts of different things int he mix of their library as they're bringing the Lady and the Tramp because the love people have in their hearts for these also the voice cast is quite talented with stars like Tessa Thompson and Justin Theroux. There are signs that we are going to get something really good in our hands.
6. Peter Pan: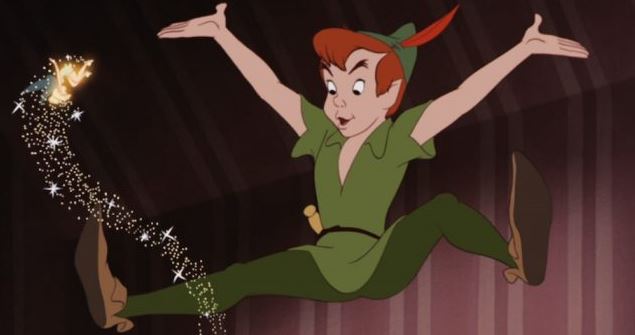 There has been an enormous number of takes on the classic and beautiful story of J.M. Barrie. But, it seems like Disney is going to show us again with some new things and additions to the story but it seems like that the visuals are going to be the larger and biggest difference between what Disney will offer to us instead of the things which we have seen in the past.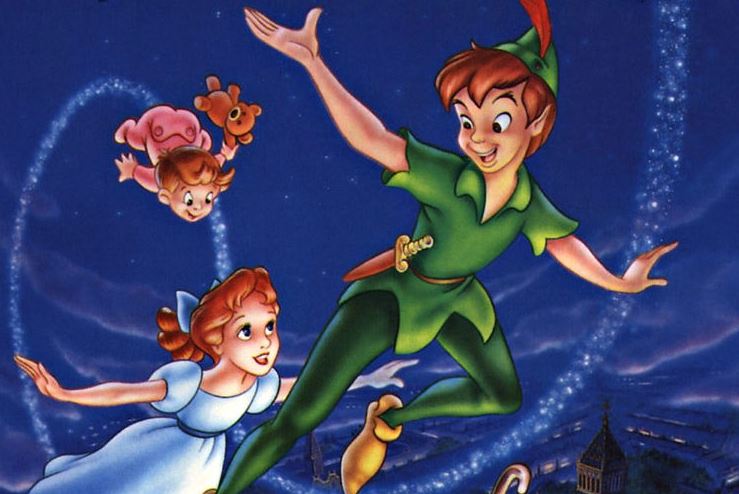 There are reports that Disney has put their faith on the shoulders of David Lowery, with the ambition of making this one with the backbone of adventure in it. It seems like Disney is really playing on the successful characters of their past and all they're doing is just to add some kind of touch-up on them, which is going to make them even more incredible for sure.
5. Hawkeye: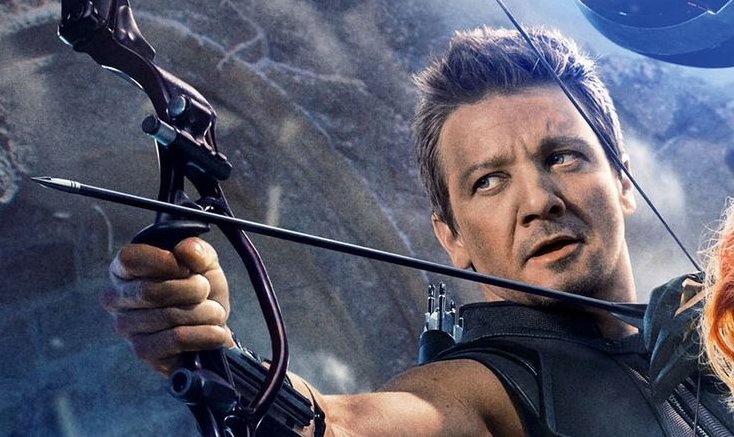 We all know about the fanbase of Hawkeye and we saw the glimpse of that fanbase back at after the release of the movie 'Avengers: Infinity War', when came out of the theatres and started a campaign in order to show their anger as Hawkeye wasn't in the movie and they were really disappointed with that.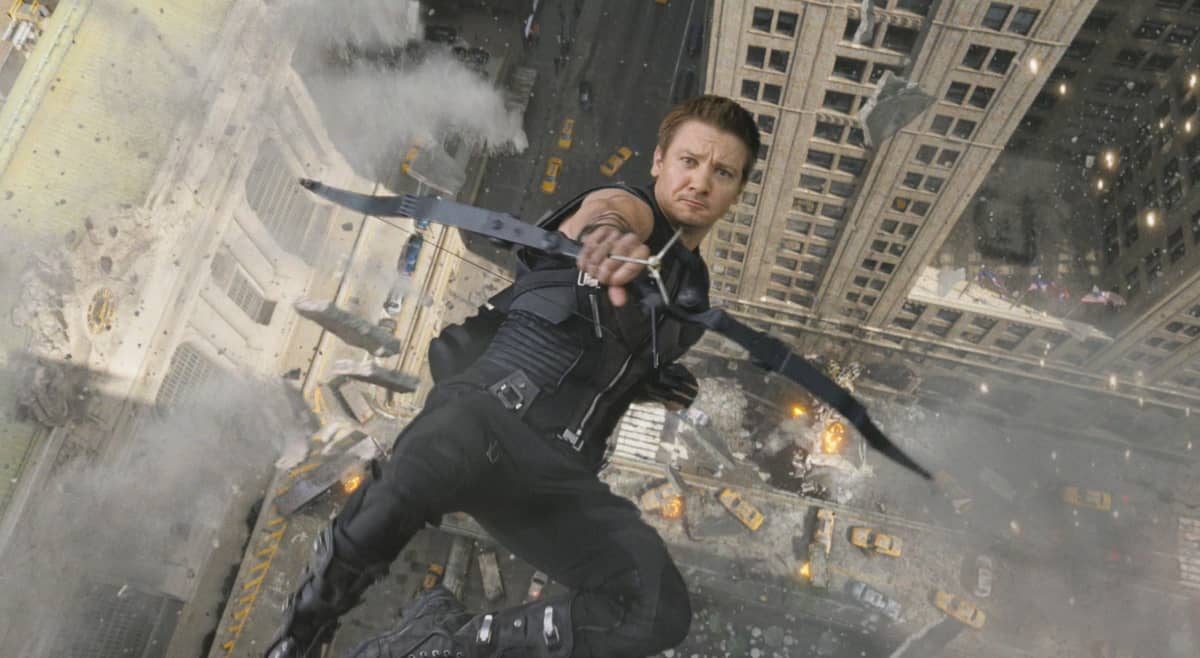 But, for now, we all know that not only he is going to make his appearance in the movie Avengers 4 but is also going to have a series of him on Disney + as this is going to show a lot about the life of Clint Barton.
4. Scarlet Witch: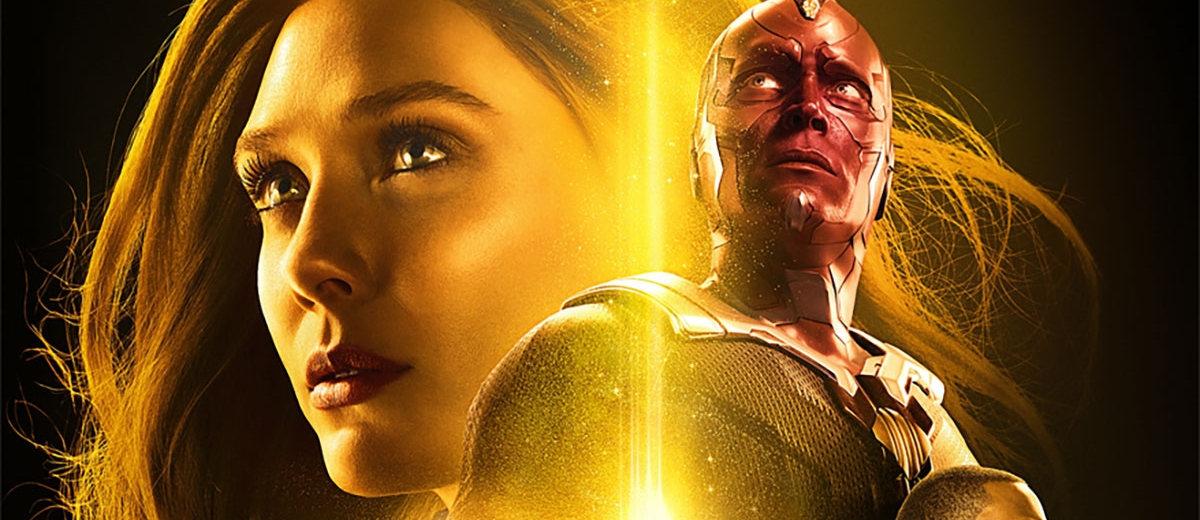 The real fans of Marvel Comic books will surely know how powerful and amazing the character of Elizabeth Olsen is as she is portraying the role of Scarlet Witch who is having one of the most interesting lives and also holds destructible and powerful energy in her. She has already lost her brother and also her husband. But there are chances of getting his husband back after there are signs that we are going to have some kind of time travel in the movie Avengers 4.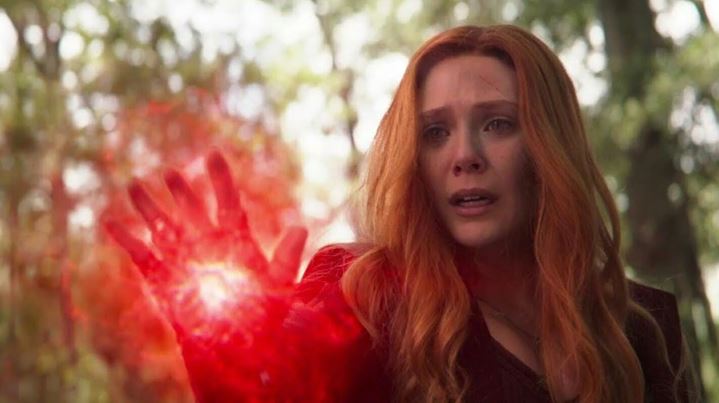 So, a show based on all the pain this character has experienced in her whole life and despite a lot of that she still remains committed to her work of providing help to the people. Scarlet Witch's series will be really exciting and also going to be the most watchable things on the streaming service of Disney +.
3. Falcon & Bucky: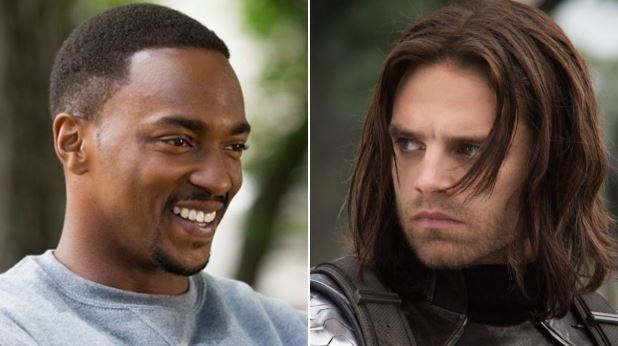 There has been a huge debate on this topic as for whether Bucky Barnes or Falcon, who should take care of the shield after the end of Captain America in the movie Avengers 4 but it seems like both are equal and great options.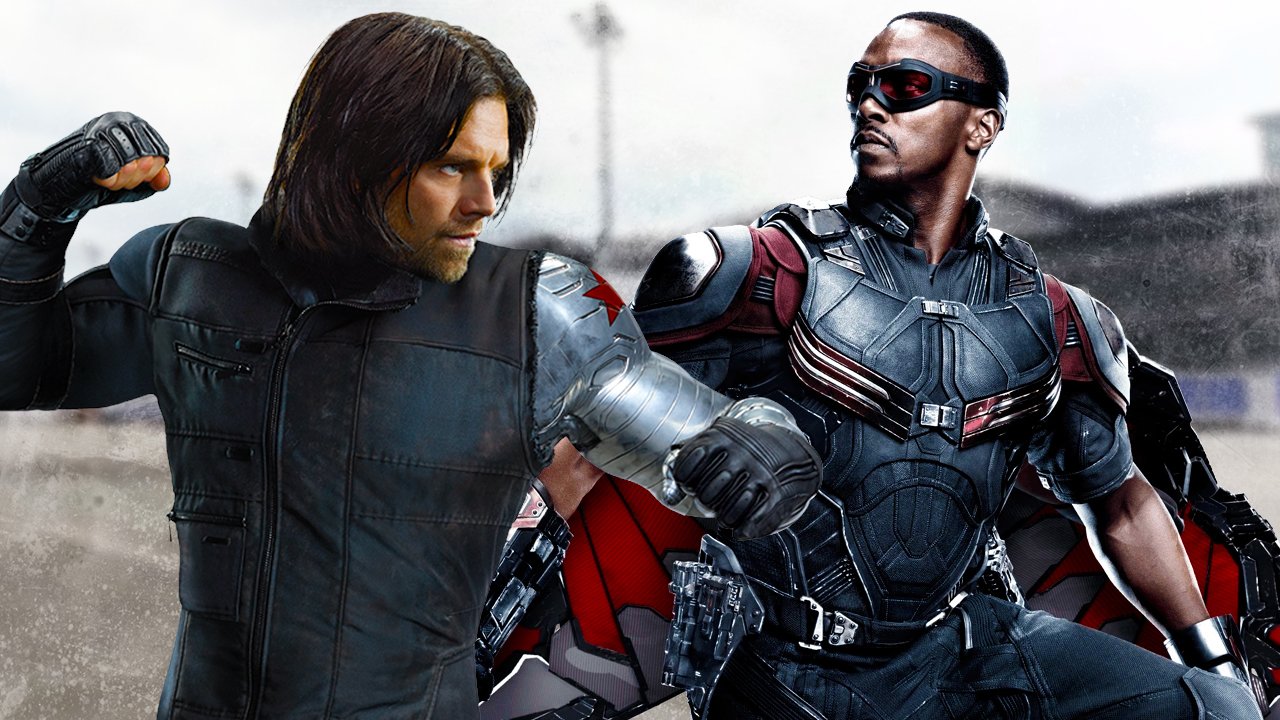 So, instead of that, there are reports that we are going to see the future of Captain America's shield and name on the streaming service of Disney. The fans are really excited for this one as we all know that Marvel shows always have a huge san following and Disney doesn't have to take tension of these shows as the fanbase is quite big.
2. The Mandalorian: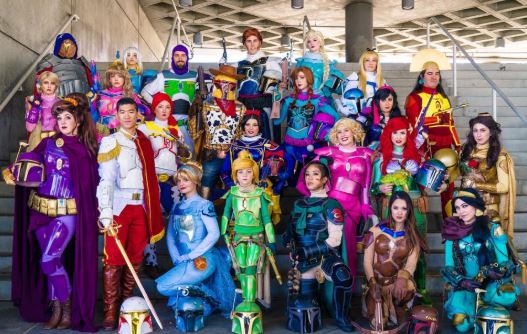 After a lot of patience from fans and efforts from the sides of makers in Disney, we are finally going to get a television show in our hands as the show is going to focus on the situation and also the time after the return of Jedi and also the fall of the empire. It is none other than Jon Favreau who has written almost all the episodes of this show, with some notable directors at their disposal such as Dave Filoni, Bryce Dallas, Deborah Chow, anymore. It's a really great news for all the fans of Star Wars that we are going to have it finally.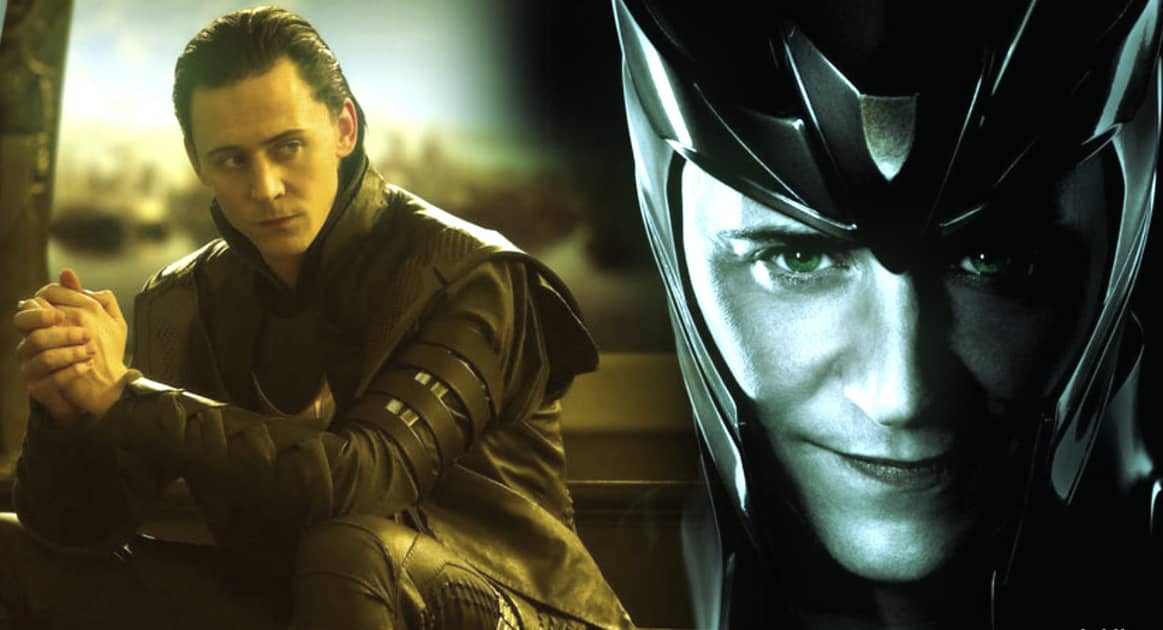 They say he is the God of Mischief and also a person whom you should not trust but you will because of his antics and tricks. Loki has been one of the key villains of the MCU and also one of the most memorable characters. We simply can't fully believe that he is dead in the movie Avengers: Infinity War because such is his image and powers.
Loki is really powerful and is a clear example of beating his big enemies with the brain. So, a show of Loki is surely going to be the biggest thing on this streaming service and also the fanbase what Loki has with him is seriously gigantic because the acting fo Tom Hiddleston is seriously incredible.
So, these are all the shows we are having lined-up for us on the streaming service of Disney. For which show you're excited the most? Tell us in the comments section below.