Movies
Avengers 4 LEGO Set Leak Has Revealed The First Look at Hawkeye/ Ronin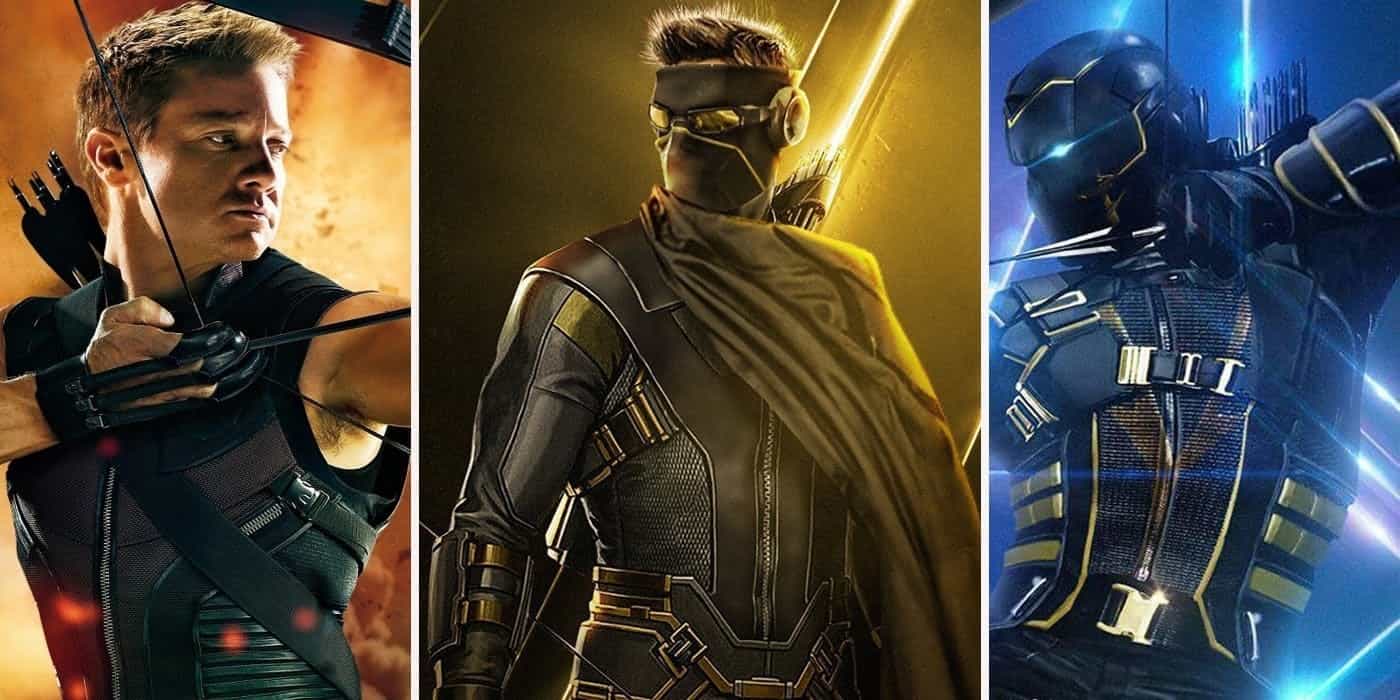 Avengers 4 has been making the major headlines ever since Infinity War got out of the picture. Marvel hasn't given us any official reveal from the film till now and still all people have to talk about is Avengers 4. All the revelations about the film have come through leaked set images, concept artwork and very recently toys & other merchandise. Now, a new Avengers 4 LEGO Set leak has probably given us the first look at Hawkeye/ Ronin.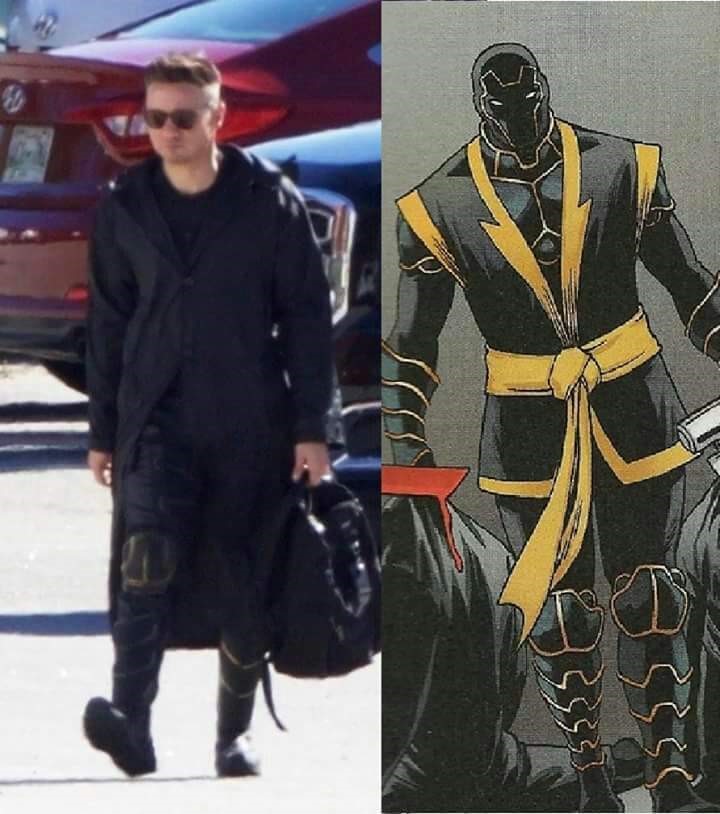 People really missed Hawkeye in Infinity War, and his absence from the posters and trailers of the film had fans guessing that he may have a very surprising arc in the film which the directors wanted to keep a secret. Set photos had shown Hawkeye's new suit with rumours suggesting him taking the new mantle of Ronin. It turned out that Hawkeye was nowhere to be found in Infinity War, and the Ronin suit was actually for Avengers 4. While we have seen set photos of Jeremy Renner in the Ronin suit, we still haven't got an official look at him from Marvel.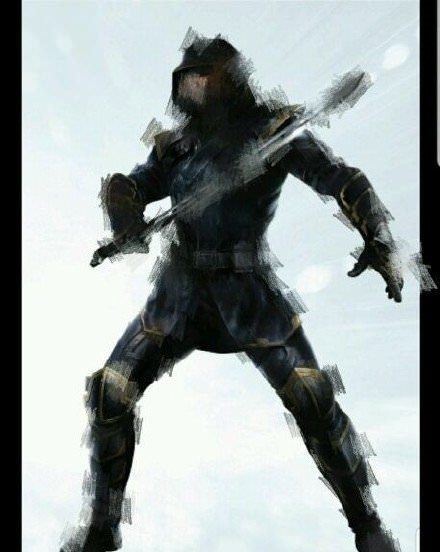 Recently leaked concept art gave us an idea of the full costume of Hawkeye's guise, but still, it wasn't what the fans have been clamoring for as it was totally blurred out. Now, a Lego Set Leak has given us another idea of how Hawkeye is going to look in the upcoming film. Here's the image revealing the action figures of Hawkeye in his Ronin Suit, Captain America in his trademark comic book costume and Captain Marvel in her Kree Suit: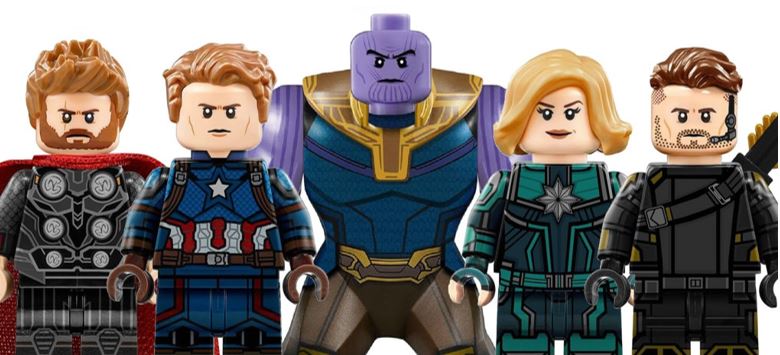 This may seem funny, but the LEGO Sets have always proven to be the exact copies of the events happening in the film and the set leaks have been guilty of revealing spoilers for an upcoming movie time and time again. So, this image of Ronin could be considered identical to his suit in the film.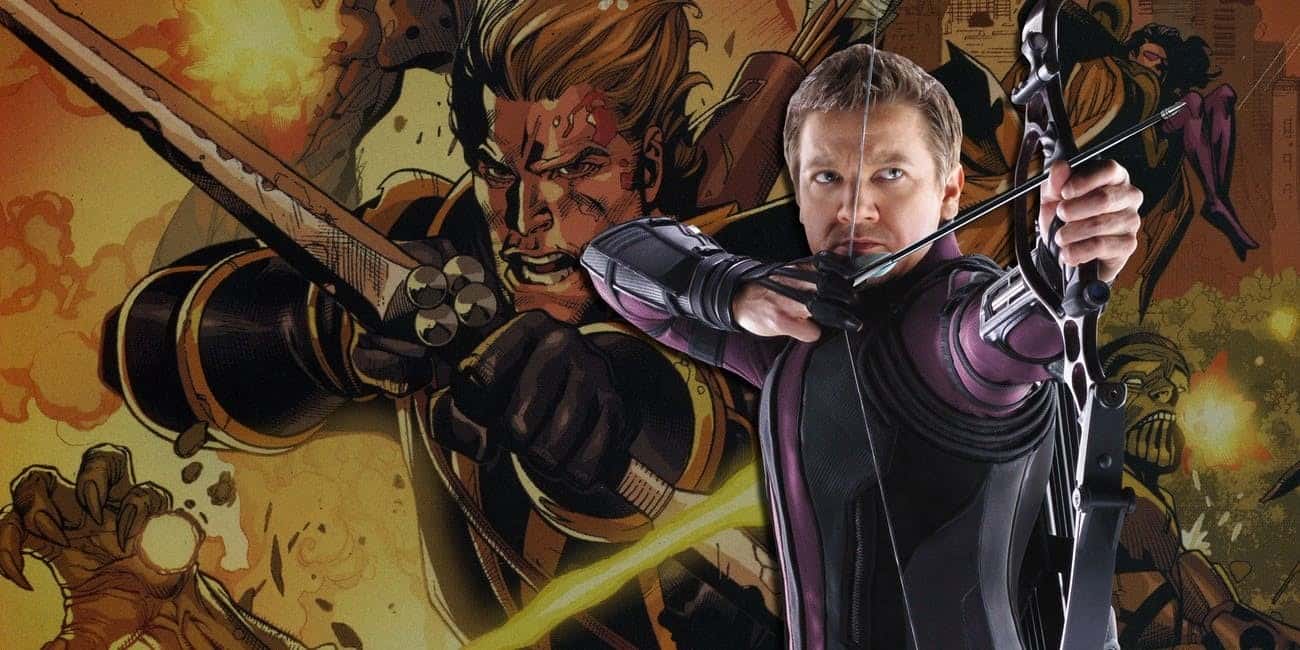 A recent description of the Avengers 4 trailer has teased the story arc of Hawkeye in the upcoming film. We obviously don't know whether the description of the trailer is totally legit, but the part of Ronin seems to be totally spot on. Have a go: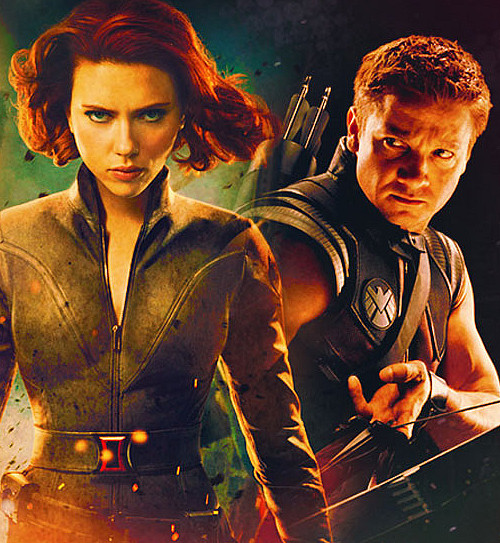 "Black Widow, in full gear, is in Hawkeye's family home from Age of Ultron. Basically everything is thrown all over the place and broken. Nat is studying some type of map with multiple photos and locations on it. The next shot is a dark hooded figure with glowing eyes, aiming a bow and arrow before shooting towards the camera. A shot later in the trailer shows up in Japan. War Machine, Nat, and Steve (in their full Avengers gear) are surrounded by The Yakuza. Hawkeye (Ronin) walks through everybody from behind them and approaches the Avengers. There's an intense exchange of looks between Clint and Natasha."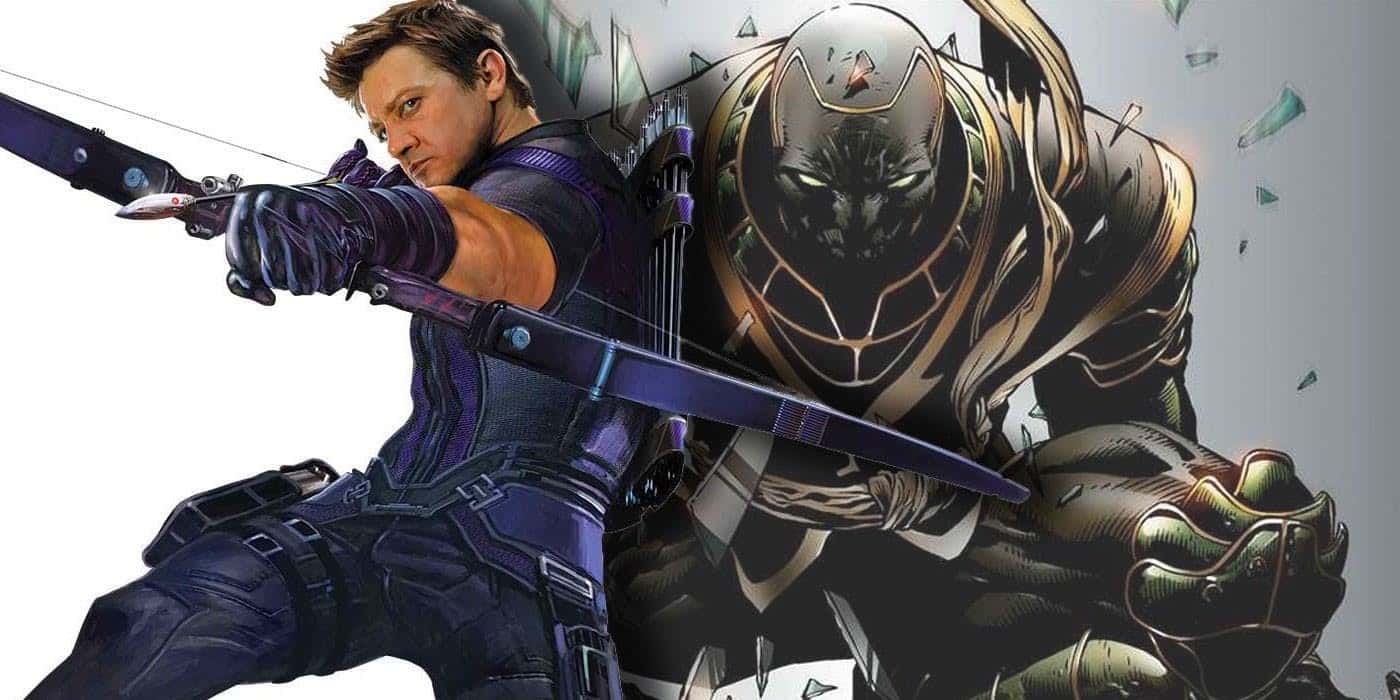 Hawkeye's new rumoured mission has been related to the hunt of the Yakuza, so perhaps we could actually see Hawkeye blending in with them for a while. Rumours have also suggested that Hawkeye will actually be hunting down Skrulls how are hiding in disguise as the Yakuza. So it would be interesting to see whether that is the case. One thing that we surely have an idea about is the fact that Hawkeye will probably take on a darker path (the mantle of Ronin) because his entire family or at least some of the members would have been disintegrated by Thanos' snap. Rest we will see what Marvel has in store for us.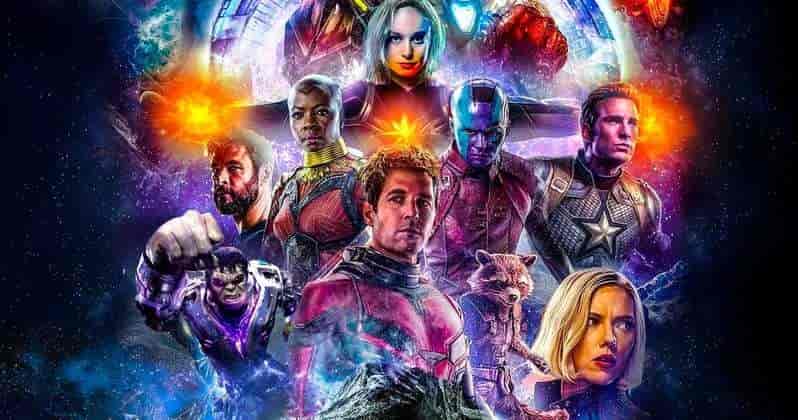 Avengers 4 comes out on May 3 and it will presumably star Robert Downey Jr., Chris Hemsworth, Mark Ruffalo, Chris Evans, Scarlett Johansson, Benedict Cumberbatch, Jeremy Renner Don Cheadle, Tom Holland, Chadwick Boseman, Paul Bettany, Tom Hiddleston, Idris Elba, Danai Gurira, Peter Dinklage, Benedict Wong, Karen Gillan, Dave Bautista, Zoe Saldana, Elizabeth Olsen, Anthony Mackie, Sebastian Stan, Gwyneth Paltrow, Benicio del Toro, Josh Brolin, Pom Klementieff, Vin Diesel, Bradley Cooper, Chris Pratt, Paul Rudd, Samuel L. Jackson, Cobie Smulders, Tessa Thompson, Evangeline Lilly, Aaron Taylor Johnson, Cate Blanchett, Michelle Pfeiffer, Michael Douglas, Tilda Swinton, Jeff Goldblum and Brie Larson.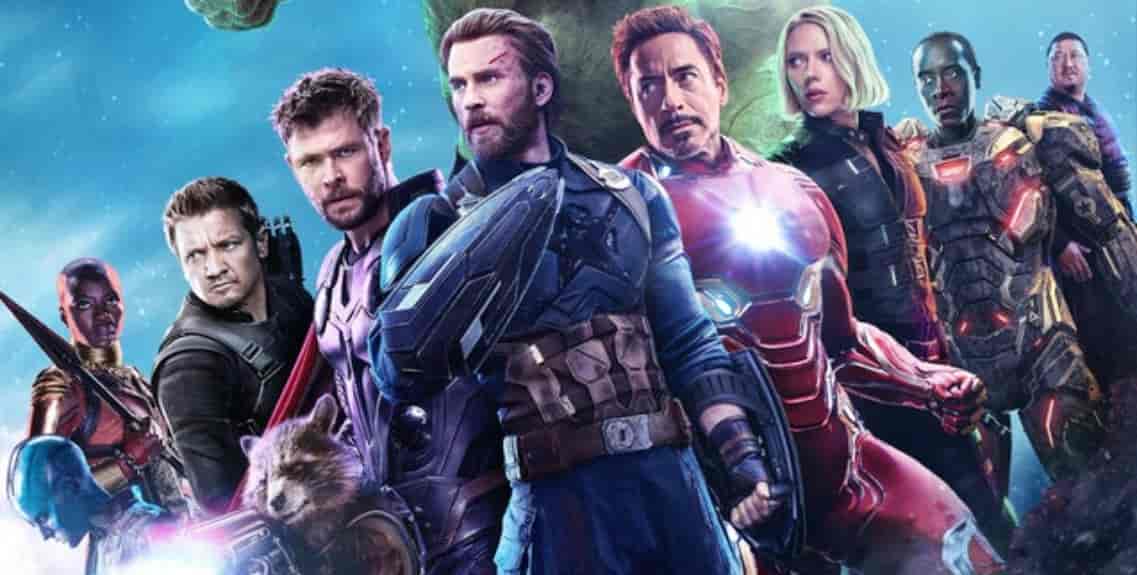 Here's the official Synopsis of the movie:
"A culmination of 22 interconnected films the fourth installment of the Avengers saga will draw audiences to witness the turning point of this epic journey. Our beloved heroes will truly understand how fragile this reality is and the sacrifices that must be made to uphold it."