Movies
Marvel is Seemingly Eyeing Spider-Man Director For Nova Film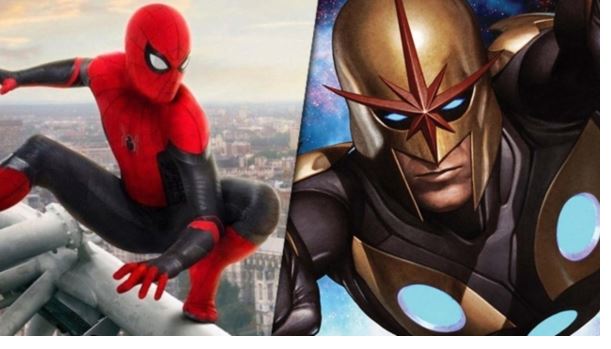 The Marvel roster is already huge but it will just keep getting bigger in Phase 4. Every new Phase 4 movie or Series except Loki is bringing in a new character into the mix. Phase 4 is all about embracing the new and giving a send-off to the veterans. But there are certain heroes who would only come in Phase 5. Characters like Captain Britain and Nova have had major teases for their MCU debut already, but none of the upcoming projects actually include them. But among these 2, we're certain that a Nova movie is coming for sure. With Spider-Man out, Nova becomes a massive possibility.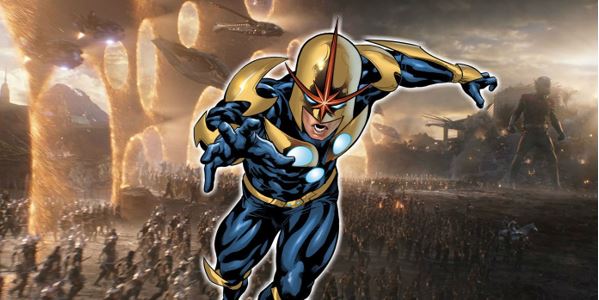 Avengers: Endgame directors teased that they had stuffed Richard Rider somewhere in the final battle. People spent hours trying to locate him, but the Russos then confirmed that it was all a joke. Still, people did spot people from the Nova Corps. That is the biggest hint for Nova coming to the MCU in a future solo film. Even Spider-Man: Far From Home had a Nova Easter Egg, so it is obvious that Marvel is spreading awareness for the character, and making people ready for his welcome.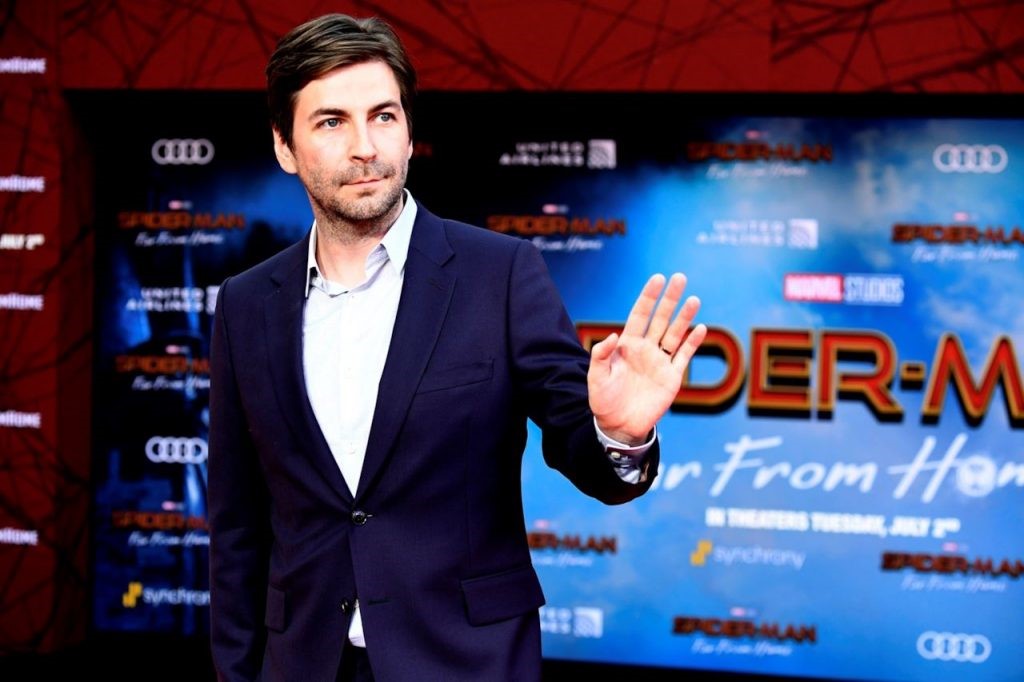 Talking about Spider-Man, a new insight coming from Lord of the Long Box YouTube channel suggests that Marvel is eying Homecoming and Far From Home director Jon Watts for the solo Nova film. Now, we are supposed to take this as a grain of salt because Lord of the Long Box has been wrong about a few leaks they have pushed forward, but anything is possible in this case. They wrote this on their latest tweet: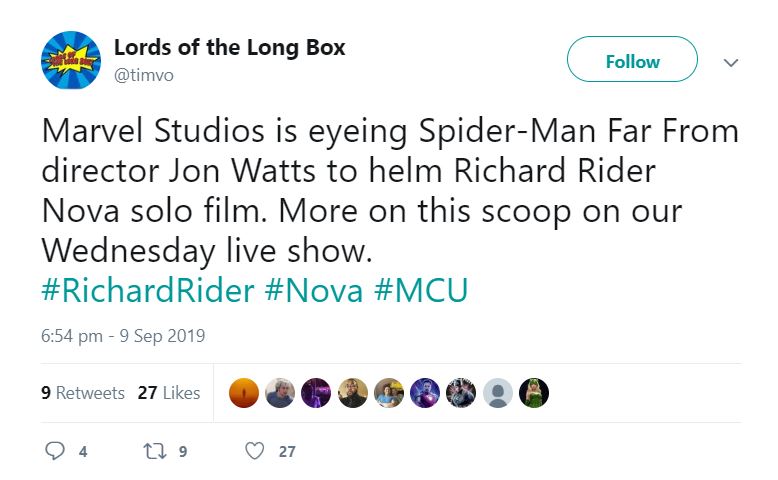 Jon Watts isn't confirmed to return for Spider-Man 3 at Sony. So it is entirely possible for Sony to look at a new director in order to continue the Spider-Man franchise. That would mean that Jon Watts will be vacant for any future project in Hollywood, let alone a movie in the MCU. Nova as we know wouldn't be stepping in any time soon. His first appearance in the MCU could be set in Guardians of the Galaxy Vol. 3, which is likely to release in 2022. And, he may get his solo movie from there on out. So, the earliest that Marvel could put out a Nova film would be in 2023. So, Jon Watts could actually be done with Spider-Man 3, if he has to make another one.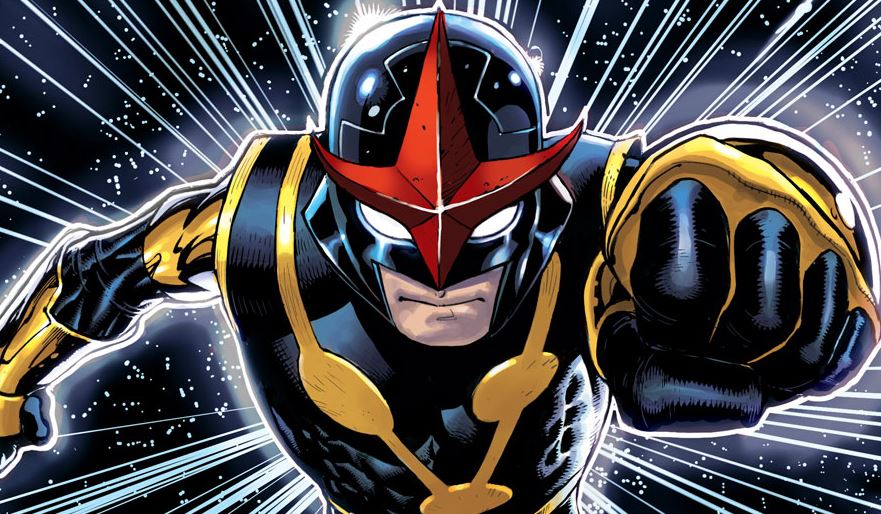 Everyone is waiting to see Richard Rider as Nova in the MCU. Kevin Feige has said it time and time again that Marvel has been cooking up Nova for quite a while. So a solo Nova film expanding the cosmic universe of Marvel is a given. But it would be entirely possible for Marvel to do a younger version such as Sam Alexander. That's because Marvel is also laying down a path for the Young Avengers. Sam Alexander could easily join that team. Moreover, he may be the answer to MCU's loss of Spider-Man.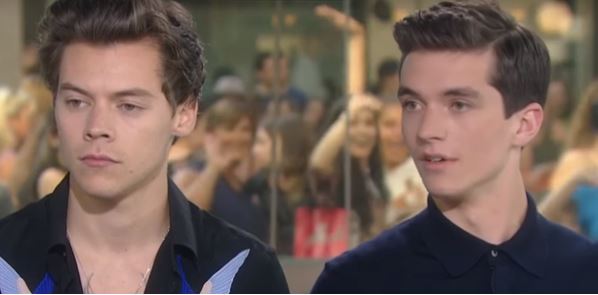 A while back, CosmicBookNews suggested that Dunkirk's Harry Styles and Fionn Whitehead are possible contenders to play the character. Since both of them are quite young, that would mean for Marvel to be planning for Sam Alexander instead of Richard Rider. But then again, anything is possible. Only time will tell the reality.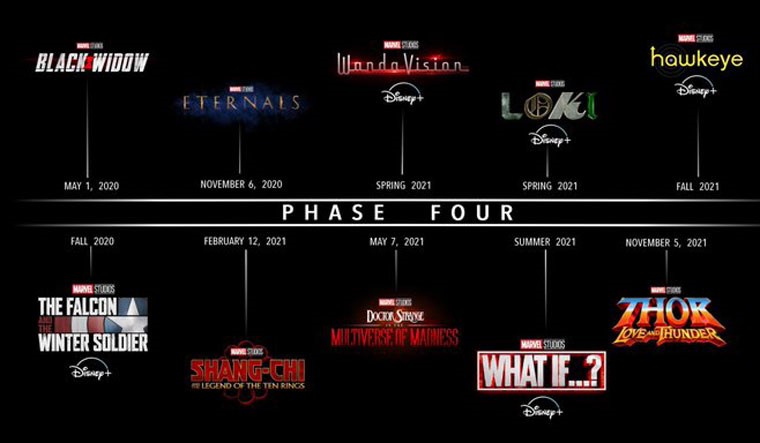 Marvel's future is huge and there's a lot that could happen. Black Widow is going to kick off the future slate on May 1. Here's how the rest of the Phase 4 slate looks like – The Falcon and The Winter Soldier in Fall 2020, The Eternals on November 6, 2020, Shang-Chi and the Legend of the Ten Rings on February 12, 2021, WandaVision in Spring 2021, Loki in Spring 2021, Doctor Strange in the Multiverse of Madness on May 7, 2021, What If? In Summer 2021, Hawkeye in Fall 2021, and Thor: Love and Thunder on November 5, 2021. Following these are Ms. Marvel, Moon Knight and She-Hulk. We bet that Harrington will play Moon Knight! Black Panther 2 has been scheduled for May 6, 2022.